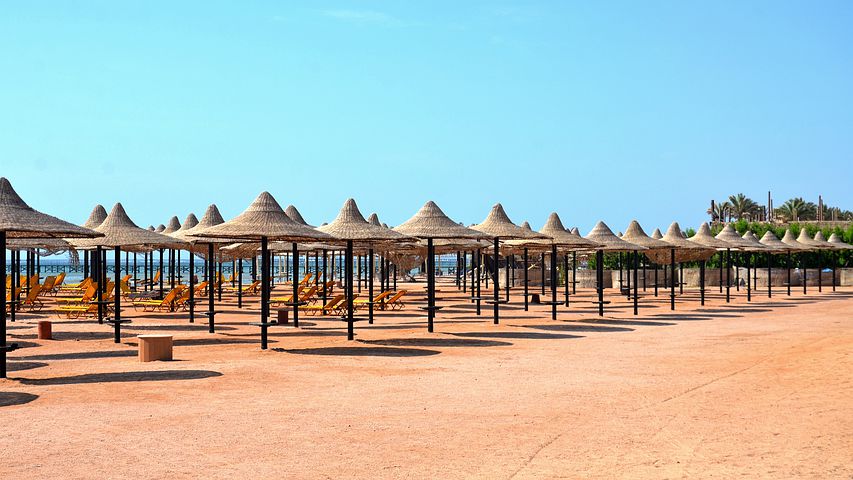 Best Places to Travel During Covid
20 Best places to go during Covid
While Covid-19 certainly changed the way we travel, the good news is that the world is gradually re-opening again. As such, digital nomads and remote workers will be able to choose from an assortment of countries that are ready to welcome them once more. Admittedly, some countries still have domestic restrictions or curfews in place, but in most parts of the world, you'll be able to move about freely by presenting either a proof of vaccination or negative PCR test result. So what countries are re-opening and what are the best place to travel during Covid?
20 best places to travel or work remotely from during Covid-19: 
1. Mauritius
With glistening azure waters and sun-soaked shores, Mauritius stands as one of the most coveted destinations in the Indian Ocean. The island recently opened up again with no quarantine time for vaccinated travelers. While unvaccinated travelers are still authorized to enter the country, they'll need to book a 14-day stay at a quarantine hotel upon arrival. Masks are mandatory in all public places, except for open-air activities. The island lifted virtually all of its Covid-19 restrictions, so you'll find that restaurants, pubs, and public transportation are all operating normally. 
Even though the island is quite diminutive, with 781 square miles of land, it offers plenty to keep you entertained throughout your stay. With reliable Wi-Fi, Mauritius houses plenty of co-working spots such as Regus Coworking, Oficea coworking, The Hive Curepipe, and Coworking Port-Louis. Additionally, you'll find quite a few cafes with free internet where you can get work done while munching on inexpensive eats. 
When you're not working, you can always check out those pristine beaches that put the island on the map. All Mauritian public beaches are free to explore and open 24/24. Often hailed as one of the best beaches on the island, Pereybere (in the North) features white silky sand fringed by a calm, crystalline lagoon that's perfect for both swimming and snorkeling. Known for its intricate sand sculptures – courtesy of a local artist – this beach also offers plenty of nautical activities such as glass bottom boat rides, kayaking, and even submarine expeditions. 
Contrary to popular belief, however, Mauritius isn't just about sea and sand. In fact, the island's topography consists of lakes, rivers, waterfalls, rolling hills as well as towering mountain ranges. When the weather's sunny, which is nearly always the case on the island, you can always check out one of the many hiking trails such as Le Morne Mountain, on the south-eastern coast. Steeped in the local history, this place once used to be a refuge for runaway slaves and is now a UNESCO World Heritage Site. From the very summit of the mountain, you will be treated to jaw-dropping views of the ocean, including the world-famous optical illusion of an underwater cascade. 
If there's another thing that the island is reputed for, it's the delicious cuisine that perfectly reflects Mauritius' multicultural culture. Mauritian cuisine features plenty of fresh seafood and scrumptious fritters, all washed down with a bottle of ice-cold Phoenix Beer, the local brew. 
Postcard-worthy public beaches that are free to visit and open 24/24

Plenty of coworking spaces with fast Wi-Fi 

Family-friendly destination with friendly locals
2. Costa Rica
Most covid restrictions have been lifted in Costa Rica and visitors do not need to quarantine when entering the country. However, you'll be asked to complete an epidemiological survey and unless you're fully vaccinated, you will need to get medical insurance that covers both Covid-19 treatments and accommodation. Restaurants, public transportations, cafes, and the likes are open and operating normally albeit under distancing requirements. The majority of businesses are running from 5:00 to 21:00 while National Parks normally stay open until 20:00. 
With an amazingly diverse terrain, Costa Rica is a family-friendly destination that has something for just about anyone. Additionally, it has an excellent healthcare system, and the large majority of the population is extremely fluent in English. Best of all, the country has an affordable cost of living, so you won't need to spend a lot to live comfortably. 
If there's one thing that Costa Rica is known for, it's the scrumptious cuisine featuring dishes such as Ticos, Casado, Olla de Carne, and Sopa Negra. During the weekend, you can also visit San José Market where you'll find plenty of stalls specializing in these delicacies. Other popular open-air markets in Costa Rica include Tamarindo Farmers' Market in the Guanacaste Province, Mercado Borbon in San Jose, Jaco Farmers' Market in Puntarenas, and Central Market in Alajuela. 
While Costa Rica isn't exactly known for its super-speedy internet, mobile Wi-Fi is decent and reliable. If you don't want to work from home, you can always check out LoCoworking Costa Rica, Selina CoWork San José, and Venture X Costa Rica. Prices for coworking spots normally range from 100 to 200 USD per month. 
Owing to its location near the equator, Costa Rica is blessed with excellent weather nearly all-year long, with hardly any winter season – perfect for those who would like to soak up the many scenic beaches in the country. Fringed by towering mountain ranges, Costa Ballena is often acclaimed as one of the best beaches in Costa Rica, and comprises of three distinctive towns: Ojochal, Uvita, and Dominical. Alternatively, you may wish to spend quality time with your family at the rugged Arenal Volcano National Park, located in Cordillera de Tilarán. Offering picturesque hiking trails, the park is also known for its extensive biodiversity with endemic birds, mammals, reptiles, and amphibians. 
Family-friendly location with English-speaking locals 

Excellent healthcare 

Good weather nearly all year long 
3. United Kingdom
While face masks are not compulsory in the United Kingdom, they're still recommended on public transportation and in enclosed public places. However, it should be noted that in Scotland, masks are still required in public places. Before planning your trip to the United Kingdom, you may wish to check if your country is on the red, amber, or green list. Visitors flying in from an amber-list country should self-quarantine for 10 days upon arrival. 
Now, England is admittedly not an affordable country, especially if you're planning on staying in cosmopolitan cities like London, but then again, you'll rarely run out of things to do during your stay. If you're visiting in the summer, you can check out the country's exceptional National Parks dotted across the Northfolk Broads to the Peak District areas. Further up north, in Northumberland, visitors can soak up eclectic festivals, cultural events, and astronomy expeditions- courtesy of the famously dark skies. 
It goes without saying that as the very heart of England, London is permanently buzzing with an assortment of things to do and attractions to explore. If you need to get some shopping done during your stay, head over to the popular Portobello Market in Notting Hill, an absolute treasure hunt featuring stalls brimming with antiques, handcrafted jewelry, and textiles. Of course, it would be unfathomable to visit London and not catch a play at one of the many theatres scattered throughout the city. Located in South Bank, the National Theatre is acclaimed for its crowd-pleasing and affordable shows. 
Everyone knows that the United Kingdom has a pretty notorious climate, so if you're planning on spending some time there, be sure to arm yourself with waterproof boots, coats, and umbrellas. On a more positive note, there are plenty of quaint cafes with super fast Wi-Fi where you can warm up or catch up with work. In fact, if you go up to Scotland, you can also check out the world-famous Elephant House Cafe, known for being the birthplace of the iconic Harry Potter books. Just a heads-up though: this Cafe draws aspiring authors and hardcore fans from all over the world, so it's always a good idea to make your reservations in advance.
Excellent coffee culture with plenty of cafes to work from 

Plenty of historical sights and cultural activities 

Great public transportation 
4. Anguilla
Located in the Eastern Caribbean, Anguilla perfectly encompasses everything that island-style living stands for: sun-kissed palm trees fringed by soft white sand that borders the sparkling turquoise ocean. Best of all, most domestic restrictions have been lifted and vaccinated visitors can easily enter the country following a negative PCR test. Face coverings are not mandatory but highly recommended by the local government. You do need to apply for approval before flying out and if you're approved, you will receive a wrist band upon arrival. It's compulsory to always wear the wrist band during your stay in Anguilla.
 With plenty of offshore islets where you can lose yourself in the tropical wilderness, Anguilla is particularly known for its immaculate coastlines and dive sites. Thanks to the double reef system wrapped around the island, Scuba divers will be treated to a diverse variety of corals, all punctuated by brightly hued fish and ancient shipwrecks. In fact, the award-winning Stoney Bay Marine Park now serves as the final resting place for the El Buen Consejo, a Spaniard ship that dates all the way back to the 18th century. Stoney Bay also houses an underwater park that's only open to fully certified divers. 
Additionally, Anguilla features plenty of ancient archaeological sites that you can explore during your free time, such as the Fountain Cavern National Park. This absolutely wondrous site is particularly renowned for its underground Amerindian petroglyphs and freshwater pools. 
Another thing that the island is known for is its scrumptious dishes, most of which are sourced from fresh seafood – courtesy of the bountiful lagoon. You can even grab a boat that will take you from Island Harbour to a tiny islet where you'll find Scilly Cay, an upscale seafood restaurant where you can dine right there on the soft beach. Admittedly, this restaurant is on the more expensive side, but if you're traveling on a budget, you can also sample the local cuisine from roadside and beachside shacks dotted throughout the island. 
This English-speaking Island features a blend of Caribbean and British culture, and most locals are bilingual. Anguilla boasts a typical tropical climate with warm sunshine nearly all year long. The low crime rates coupled with excellent healthcare, fast internet, and friendly locals undoubtedly make Anguilla an excellent destination for digital nomads or expats.  
Warm, tropical climate all year long 

Stunning beaches with calm lagoons 

Easy access to neighboring islets 
5. Portugal
Portugal is currently open for non-essential air travelers coming in from the Schengen area, Europe, and some select third party countries, including the United States. Incoming passengers need to fill in a passenger locator form before flying out. Public transportation, bars, restaurants, as well as non-essential attractions are open with health measures such as social distancing. While face coverings aren't required outside, you do need to wear a mask in enclosed areas where distancing isn't possible. 
Home to a thriving international community, Portugal has seven provinces with contrasting landscapes and ambiances. While sunny Algarve seems to be the most popular choice for tourists escaping frigid winters, Lisbon and Porto draws plenty of expats, digital nomads, and backpackers virtually all year long. 
With honeycombed paths bordering the azure Atlantic Ocean, Lisbon is additionally famed for its welcoming locals – not to mention its sun-kissed disposition. Porto, on the other hand, has a vibrant community of students and young locals, most of whom choose to drop anchor in this historical city after university. There's nothing quite like strolling down the Douro River by sunset while soaking up the relaxed vibe that the city is known for. During your stay in Porto, you'll be able to take in plenty of historical sites such as Sao Bento Station, Luis Bridge, Libraria Lello, and the Bolsa Palace. 
Like virtually elsewhere in Europe, you can expect fast and reliable Wi-Fi in Portugal, ideal for those who need to work on the go. In fact, Lisbon has many coworking as well as co-living spaces where you'll find plenty of networking or collab opportunities. Rest assured that the city also provides more than its fair share of working cafes where you can sip on a freshly brewed cup of Sical coffee or munch on the iconic Pastel de Nata while catching up with work. 
One of the (many) reasons why Portugal is one of the world's most prized destinations – other than its temperate climate and warm locals of course – is its affordability. Generally speaking, you do not need a lot to have a decent quality of life in the country. In fact, depending on the region, a studio or small one-bedroom apartment can cost between $400 and $ 1500. Utilities, groceries, and transportation are all reputed to be quite inexpensive, making it the ideal choice for digital nomads who are just starting out. 
Affordable accommodation 

Plenty of ancient historical sites

Excellent public transportation system 
6. Spain
With the lifting of curfews and domestic covid restrictions, life in Spain is gradually getting back to normal. Public transportations, bars, restaurants, attractions, and malls are all operating normally, albeit at limited capacity. It should be noted that Spain is currently only open to vaccinated travelers, unless your country is on the national list of safe zones. 
Contrary to most European countries, there's quite a relaxed and well-balanced lifestyle that permeates the country. Siesta is still a thing in Spain, so don't be surprised to see that most local shops and businesses shut down from 14:00 to 17:00 on weekdays. 
Offering a harmonious blend of contemporary and ancient architecture, Spain comes with plenty of co-working spaces such as Āticco Urquinaona in Barcelona, WeWork in Madrid, Working Space in Alcobendas, and Coworking in the Sun in Puerto de la Cruz. 
In terms of languages, the majority of locals can converse in basic English. Along with Spanish and Catalan, the country has at least five regional dialects. Thanks to its position in the Northern Atlantic, Spain has warm summers although winters are prone to plenty of rainfall. 
Given that Spaniards are generally very social, there won't be a lack of opportunities for you to mingle and network with the locals during you stay. Because connecting with the family is an integral part of Spanish culture, you'll often see parents and children eating out or enjoying an evening stroll in the park. Generally speaking, it's quite cheap to eat out in Spain, especially if you avoid touristy areas. The rule of thumb is that if you're ready to live like a local, your money will go a long way. 
Housing costs can be very reasonable, just as long as you stay away from city centers and neighborhoods with a high concentration of tourists. Utility costs can be high, especially in summer, but then again, the affordable price of groceries and public transportation more than make up for it. 
While Spain is a generally safe country, some centralized areas of Barcelona are prone to petty thefts and ATM frauds. However, you'll quickly find that the Spanish countryside – including regions like Cáceres, Chinchón, Zuheros, and Fisterra – have a reputation for being among the safest communes in the whole of Europe. 
Great work-life balance

Picturesque countryside for artistic projects 

Scrumptious and reasonably priced food 
7. Tanzania
This lush, Eastern African country is now open for incoming commercial flights, with a few exceptions such as India. The ideal place for those fleeing colder, snow-speckled climates, Tanzania is bathed in sun throughout the year. You do need to fill out a Traveller Surveillance Form prior to your flight and a negative PCR test is required. While face masks are not compulsory in public areas, they're certainly recommended. 
Home to Mount Kilimanjaro, the highest mountain on the African Continent, Tanzania certainly provides plenty for fans of the great outdoors. This country is especially reputed for its iconic safari destinations: Ngorongoro Crater and the Serengeti. Once a year, you will be able to witness the awe-inspiring Great Migration when majestic herds cross through the land in search of greener pastures. 
If you're not traveling on a budget during your stay in Tanzania, you can always hop on a boat shuttle over to the island of Zanzibar which is known for its palm-swayed coast and smiling locals. Travelers who would like to indulge in some retail therapy can also check out the Stone Town in Zanzibar, known for its Arabic-style architecture and quaint little boutiques where you can haggle to your heart's content. 
Admittedly enough, while Tanzania boasts spectacular herds of elephants and open savannas with prowling lions, it's not exactly famed for its excellent internet speed. As such, digital nomads who are planning on working remotely from this island may wish to buy a local sim card and use a data package which can be more reliable than public hotspots. Power cuts are also frequent, although these are far more common in rural areas so you may wish to stick to the town center. 
Contrary to popular belief, there are quite a few coworking spaces in Tanzania and most of them are located in Dar es Salaam. The most affordable options include Hub255, Seedspace, ZO Spaces, and Jenga Hub. Given the overall internet quality in Tanzania, most digital nomads and remote workers tend to subscribe to a monthly coworking membership plan.
Accommodation in Tanzania can be quite affordable too if you know where to look. In downtown Dar es Salaam, for example, it is entirely feasible to rent a sprawling, two-bedroom villa with private swimming pool for between $1,100 – $1,700 per month. Smaller apartments and studios are significantly less expensive.  Some digital nomads also choose to drop anchor in Zanzibar and commute to mainland Tanzania to work. 
Expansive wildlife and plenty of outdoor activities 

Affordable cost of living 

Plenty of inexpensive island-hopping opportunities 
8. UAE
With the exception of Nigeria, UAE is open to all countries and is now welcoming fully vaccinated passengers. PCR and quarantine rules vary according to your country of origin. Once you're in the country, you will be free to move around at will. Face coverings are no longer deemed compulsory in areas such as Fujairah, Ras Al Khaimah, Umm Al Quwain, Sharjah, Ajman, and Abu Dhabi. 
However, if you're planning on staying in Dubai – as most digital nomads do – you still need to wear a mask in public because the number of Covid-19 cases in the city is higher than elsewhere in the UAE. One of the many great things about working remotely from Dubai is the sheer number of coworking spaces available throughout the city – all with fairly affordable membership options. Examples include NEST Dubai coworking space, The Co- DUBAI, and Nook Coworking Space. When in Abu Dhabi, you can check out WeWork – Office Space & Coworking, Regus – Abu Dhabi, ADGM Square,  WeWork Hub71, and GlassQube Coworking – Masdar. 
Both Abu Dhabi and Dubai are known for being metropolitan cities with ample retail and entertainment opportunities although Abu Dhabi has a far more laid back, authentic style of living than glitzy Dubai. The climate can be uncomfortably hot – it is a desert after all – but you'll quickly realize that virtually every indoor establishment is air-conditioned 24/24. 
Owing to the hot climate, you'll find that there's also plenty to do in the UAE after dark. For example, Dubai is globally acclaimed for its midnight safari expeditions across the desert, complete with belly dancing shows and a traditional Al Fresco dinner under the stars. Some tour agencies also offer the opportunity to camp out under a Bedouin tent, although you can expect more luxurious amenities than traditional camping. In true big-city style, most establishments in Dubai stay open until quite late so you can even go indoor skiing at 22:00 if you'd like. 
Now, not everywhere in the UAE radiates the same glamor that Dubai and Abu Dhabi are known for. Ajman, for example, is far more laid-back but also more affordable. Because of its excellent healthcare, schooling options (including international schools), and inexpensive housing, Ajman seems to be the destination of choice for digital nomads or expats traveling with their families. Wherever you are in the UAE, you can expect to see travelers from all around the globe, so rest assured that there are plenty of networking opportunities.
Excellent schools and housing options 

Plenty to do after dark 

Ample collaborating and networking opportunities 
9. Croatia
Croatia is currently open for visitors of all countries, under different requirements. You need to fill out an application form in advance and travelers flying in from non-European areas will be asked to provide proof of accommodation at the immigration desk. A negative PCR test is required for both vaccinated and non-vaccinated visitors. 
Since life has resumed its normal pace in Croatia, you'll be able to take in some of the best sights on the island, including the world-famous Game of Thrones Dubrovnik Tour, during which you'll get to explore those iconic filming locations. If you're visiting in summer, you can also check out the island's many glorious beaches, including Zlatni Rat Beach on the island of Brač, known for its gold-hued sand that tips beautifully towards the Adriatic Sea. 
Given its popularity, this beach can get somewhat crowded in peak season so if it's peace and tranquility that you're after, you may wish to check out hidden gems such as Pag Beach, Korcula, Mljet, and Vis which lies just a quick ferry ride from Split. 
With reliable internet and affordable housing (a basic studio can cost as low as $400/month in Split), Croatia also provides excellent healthcare. Expats or nomads traveling with their children will be glad to learn that there are quite a few international English-speaking schools in Croatia, especially Zagreb. Most Croatians, especially the younger generation, can converse in English so the language barrier shouldn't be much of an issue. 
Croatia is often referred to as one of the most hospital able countries in the world, to the point where a digital nomad village recently opened for remote foreign workers. Located in the center of the island, the Digital Nomad Valley specifically caters to digital nomads and offers plenty of coworking spaces, seafood restaurants, as well as campsites and mobile homes that you can rent right next to the shoreline. Renting a place in the digital nomad village can set you back around $600/month. 
Digital nomad village for remote workers

High quality healthcare 

Family friendly amenities 
10. Denmark
Denmark is open for visitors coming in from European countries as well as vaccinated travelers from OECD countries and those flying in from Yellow Zones. The country is also open to family members as well as close acquaintances of Danish citizens. Once you've been granted approval into Denmark, you can move around freely without a face mask. Non-essential businesses, public transportation, restaurants, and bars are all operating normally. 
While Denmark has a somewhat temperamental climate – not unlike England – it's known as a great destination for digital nomads. Indeed, healthcare is excellent, and it's not impossible to enjoy a good quality of life without exceeding your budget. With a booming technology center, the capital city of Copenhagen draws quite a lot of remote workers since it is suitably equipped with co-working spots and super-reliable internet. More importantly, Copenhagen is reputed for its great public transportation system with convenient train and bus routes as well as a well-developed network of bike paths. 
In terms of accommodation, the price is largely influenced by your neighborhood of choice. For example, houses or cottages in mid-eastern Jutland can cost you between $1,500 to $1,600 per month while Thorso provides more affordable options that run between $700 and $1,000 monthly. Despite its fairly affordable cost of living, groceries can be quite expensive in Copenhagen, so it's best to buy in bulk or shop outside the capital. 
On a more positive note, the capital is globally acclaimed for its excellent cuisine reflected in its many Michelin star restaurants. However, if you're traveling on a budget, rest assured that the city also features more affordable options such as Reffen Food Hall which showcases the very best street food in Denmark. It's no secret that the Danes love to party so you'll find many clubs where you can dance the night away such as Hive, Sigurdsgade, Culture Box, and the glamorous Chateau Motel. 
Vibrant nightlife, especially in the major cities 

Great public transportation, including convenient bus routes

Affordable accommodation outside the city center 
11. Canada
Okay, Canada may be a vast country reputed for its eye-wateringly high price tags, but if you're not traveling on a budget, this may easily be one of the best places in the world for a digital nomad. Ever since September 2021, Canada reopened its borders to fully vaccinated travelers although you do need to provide mandatory travel information prior to your trip. Some travelers are exempt from quarantine if they meet requirements set out by the government. 
One of the best things about working remotely from Canada is that you'll certainly be spoilt for choice when it comes to choosing your province, although Montreal, Ontario, Mississauga, and Toronto seem to be the most popular options. If you don't have a lot of money to spare, you may wish to consider less expensive regions such as Halifax, Surrey, Kelowna, Kitchener, or Montreal. These areas offer surprisingly affordable accommodation, with basement studios that can run for as low as $1,100/month in low season. 
Statistically speaking, Montreal seems to be the prime choice among backpackers and budding digital nomads since it's one of the cheapest cities in Canada. Best of all, Montreal has a bustling, multicultural population with immigrants from various countries which makes it easy for you to connect with fellow nomads. In fact, the city is dotted with plenty of coffee shops where you can get work done or collaborate with other remote workers. One such example is the Café Parvis, which is half coffee shop, half coworking space.  
Of course, if there's one thing you can be sure of, it's that you'll never run out of things to do in Canada. For example, if you happen to be in Toronto, you can easily take a day trip to the spectacular Niagara Falls which lies a just over an hour from the city. Fringed by the US border, Niagara Falls is surrounded by chalets, motels, and quaint little cottages that you can rent if you want to spend a weekend near the falls. 
It goes without saying that Canada has excellent Wi-Fi, with free hotspots virtually everywhere- perfect for those who need to work on the move. A great family-friendly destination, the country has plenty of kids-friendly attractions that you can check out during the weekends, such as Banff National Park in Alberta, Canadian Children's Museum in Quebec, and the many sights on Prince Edward Island. 
Plenty of free and super-fast internet hotspots all over the country 

Family-friendly destination with great schools and attractions

Concentrated population of digital nomads and expats
12. Aruba
With a warm, temperate climate and thatched huts perched directly over shockingly clear turquoise waters, Aruba has reopened for tourism but you do need to fill out a health form before flying out. Once you receive your online approval, you can land with or without taking a PCR test, although you will undergo a temperature check and health screening upon arrival. Most restrictions have been lifted and public transportation is operating as usual. 
 While Aruba's coastal accommodation is reminiscent of the Maldives, it definitely doesn't come with the same exorbitant price tag. Quite on the contrary, it is entirely feasible to rent a one-bedroom apartment for as low as $1,200/monthly if you visit in low season. Budget travelers may also consider booking an Apart-Hostel with beds for as little as $25 per night. Hotels such as the Boardwalk Boutique specifically cater to remote workers and provide specialized working stations, most of which are located right by the beach. All work stations are equipped with comfortable seating, umbrellas, and Wi-Fi. 
While internet in Aruba is reliable, public hotspots are notoriously jammed so if you're going to stay there for a long time, you can always get a local sim card with mobile data from Digicel or Setar, the main telecom companies in the country. When you're not working, you can always check out the island's many sights, such as the Arikok National Park which spans across 18% of Aruba's natural landscape. This particular park is especially known for its quartz diorite, limestone, and lava formations. When touring Arikok, you might also spot some rare wildlife species as well as ancient Arawak paintings. 
If it's good food that you're after, you'll be glad to learn that Aruba effortlessly caters to various palates.  Despite its small size, Aruba's local cuisine offers a delightful kaleidoscope with flavors borrowed from various cultures. Popular specialties include Bolos (sweet layer cake), Kesio (Aruban flan), Keshi Yena (meat or seafood casserole baked in a cheese rind), Pastechi (deep fried dough pockets stuffed with meat or tuna), and Stobas (beef-based stew served with steamed rice and salad). Food is extremely affordable in Aruba, and you can sample these dishes from market or beachfront stalls. 
Plenty of outdoor activities 

Sunny weather all year long 

Beautiful beaches with calm lagoons 
13. France
The land of croissants and pains au chocolat is now open for tourism. While there was plenty of domestic uproar over the required sanitary passes, non-essential businesses are now operating as usual with restrictions gradually being lifted for vaccinated travelers. Upon arrival, you'll need to present either a negative PCR test result or proof of vaccination. Masks are only required in some places, and you can apply for a local vaccination card online. 
Make no mistake though: France can be a shockingly expensive country if you don't know where to go. Remote workers traveling on a budget may wish to steer clear of notoriously costly Paris and stick to more affordable cities such as Bordeaux, Lyon, Montpellier, Toulouse, and Marseille.
In fact, if you're looking for a bustling atmosphere with a fairly young population, the southern city of Montpellier might just be the destination for you. Acclaimed for its super affordable prices, this area is filled with expats, digital nomads, and university students who flew in from various corners of the earth. It lies less than four hours from Paris by train and less than two hours from Marseille – perrfect for those who would like to indulge in a day trip or weekend getaway. 
Further up north is found Lyon, another vibrant city that ranked 14th in a global list of best destinations for digital nomads. One of the great things about Lyon is that it offers an extensive number of co-living spaces, perfect for cutting back on accommodation costs while mingling with travelers from all over the world. Most establishments are even fitted with well-appointed coworking areas. Some of the best rated co-living and co-working spaces in Lyon include Coliving Lyon,  Residence Coliving, and Cocohub. 
Now, if you can afford Paris, you'll be glad to learn that the city of lights has quite a community of well-established digital nomads, not to mention hordes of expats from various countries. The thing about Paris is that you'll need to get used to small and cramped living spaces- despite the eye-watering price tags, so working from home can sometimes be a hassle. 
However, most remote workers in Paris prefer to work from one of the city's (many) coffee shops. A firm favorite is the iconic Café de Flore which has quickly become something of a landmark in Paris. One of the oldest establishments in the city, Café de Flore once served as a go-to spot for famous French writers Simone de Beauvoir and Jean-Paul Satre. While it certainly draws throngs of tourists, you'll also find plenty of remote workers typing away at their laptops during off-peak hours. 
Affordable cost of living in Southern France

High concentration of remote workers 

Plenty of emphasis on arts and culture 
14. The Netherlands
The Netherlands is open for all passengers from Europe, Schengen zones, and countries white-listed by Europe. Passengers from the rest of the world may also enter the country provided they're fully vaccinated. Pre-approved, non-vaccinated visitors will be asked to produce a negative PCR test result or undergo a short period of self-isolation. You need to fill out a health form before flying out. Face masks are required for enclosed public spaces. All bars, pubs, and restaurants can stay open until midnight. 
One of the main draws of the Netherlands is that it snags the fifth position in the list of countries with the fastest mobile Wi-Fi speed in the world. The Netherlands also happens to be surprisingly affordable, especially for Western Europe. Admittedly enough, the Netherlands tends to draw a more mature crowd of remote workers, mostly because it has a more refined and laidback vibe.  
With intricate stone buildings that look as though they've been plucked right from a storybook, the Netherlands does have plenty of coworking spaces, but locals and foreigners alike usually prefer to work from coffee shops. Some of the best rated establishments are In De Ruimte in Utrecht, Rotterdam Collective in Rotterdam, and Launch Café in Groningen. If you're planning on working from coffee shops, you may wish to sample the local cuisine which is often considered as the most diverse in Europe. Coffee shop classics include Poffertjes, Stroopwafel, and Bitterballen, which basically refer to deep fried meat raggu balls. 
As the capital city, Amsterdam is admittedly where you'll find the highest number of foreigners. During your free time, you'll find that there are plenty of historical sites that you can visit, with the most popular being the Anne Frank Museum. During the weekend, you can always take a trip to the Dutch countryside, known for its unblemished landscapes, multi-hued tulip fields, and super-affordable accommodation. Naarden, for instance, is a fortress town with perfectly preserved relics that date all the way back to the 1300s. Particularly renowned for its mesmerizing sunsets, Naarden is also reputed for its underground vaulted chambers that you can explore with your family. 
One of the most affordable countries in Western Europe

Beautiful countryside areas

Great coffee shops with fast Wi-Fi for working
15. Malta
Malta may be among the world's smallest countries, but this Mediterranean archipelago is now open to vaccinated travelers from most parts of the world. Visitors need to fill in a passenger form prior to their flight. Some unvaccinated passengers may be allowed to enter the country, but they'll need to quarantine for 14 days and provide a negative PCR test upon arrival. 
Nestled between North Africa and Sicily, Malta has long been acclaimed as one of the best destinations for remote workers and expats, mainly because of its affordable cost of living. Indeed, a studio in the city center can cost as little as $700 – $ 900 per month. Coupled with a relatively low crime rate, this sun-specked European nation certainly has a lot to offer to digital nomads. 
Foodies will enjoy the fresh Mediterranean cuisine with local specialties such as Pastizzi (savoury cakes), Torta tal-Lampuki (Mahi-Mahi pie), Stuffat tal-Qarnita (Octopus stew), and Aljotta (fish soup) available in virtually every restaurant. Best of all, food in Malta is quite reasonably priced, with basic items such as bread costing less than 50 cents. 
Contrary to popular belief, the language barrier isn't an issue in Malta since English is one of the country's two official languages. Most Maltese public schools do feature English on the curriculum, but some classes may be carried out in the local language. As such, expat parents often choose to send their kids to international schools such as the International House Malta in Swieqi, Verdala International School in Pembroke, Newark School Malta in Gżira, and QSI International School of Malta in Attard. You'll also find plenty of English-speaking day-care centers and kindergartens all over the country. 
Wi-Fi in Malta is admittedly not up to European standards, but most cafes, restaurants, and malls provide decent and (more importantly) free hotspots that you can use if you're working on the go. When you're in need of a break, you can always tour some of the best local attractions such as Mdina, a hilltop town that was founded back in Medieval times. This UNESCO World Heritage Site makes for quite an awe-inspiring sight with a towering Main Gate, massive ramparts, and ancient sandstone buildings that have sustained the test of time. 
If you visit in July, you may even be privy to the annual Malta International Jazz Festival where both international and local artists gather by the Grand Harbour at night. In April, visitors will no doubt be thrilled by the Malta International Fireworks Festival which is also held in the Grand Harbour as well as a few other locations across the country. 
Affordable destination with reasonably priced food 

High concentration of English-speaking schools and day care centers 

Plenty of cultural festivals and events
Countries with domestic restrictions: 
1. Greece
With its cubiform white cottages and world-famous azure waters, Greece is now open to most countries of the world, including the United States, Europe, and the Schengen area. Travelers will need to complete a passenger form at least 24 hours before arrival, following which they will be sent a QR code via email. You'll also be required to provide proof of accommodation as well as the address of your stay. 
Once in the country, it's important to follow the strict health protocols that have been established by the local government, otherwise you'll face hefty fines, and your visa may be revoked. For example, while cafes, bars, restaurants, and other non-essential establishments are open, you do need to provide either proof of recovery from Covid-19 or proof of vaccination before entering most establishments. In some areas of Greece, you'll also have to respect the nightly curfew between 1:00 and 6:00. Face coverings are required indoors and when taking public transportation which is still running, but at limited capacity. 
On a more positive note, there's plenty to explore in Greece, despite the restrictions. For starters, it's still possible to go island hopping although you will need to provide proof of vaccination before jumping on a boat or ferry. The most popular Greek Isle by excellence, Santorini's dramatic white and turquoise landscape, popularized by social media, draws plenty of visitors each year. As such, some places may be overly touristy and crowded – although this may not necessarily be the case during Covid-19 times. Accommodation in Santorini is also notoriously expensive, especially during peak season. For this reason, many remote workers choose to drop anchor on another Greek Isles and occasionally commute to Santorini to soak up the sights. 
Now, after you've taken your fill of Instagram-oriented photos on Santorini, you may wish to check out some of the country's most enthralling attractions, including Mount Olympus, the Acropolis, and Lake Plastira, a manmade lake surrounded by chestnut and oak trees. Internet in Greece is quite reliable, and most cafes usually offer free Wi-Fi. If you don't want to work from the confinement of your apartment, you can always check out coworking spaces such as Found.ation, Stone Soup, The Cube, and Office 12 Coworking. While most coworking spots in Greece are found in Athens, you'll also find a few options in Thessaloniki and Patras. Prices usually range from $40 – $60 per day, although monthly plans tend to be less expensive. 
Well-appointed coworking spaces

Delicious cuisine 

Low cost of living in non-touristy areas  
2. Reunion Island
Located in the Indian Ocean, this tropical French province used to have some of the world's strictest Covid-19 regulations. It recently started to open up to tourism again, welcoming vaccinated travelers from several countries. A negative PCR test is required for all incoming passengers. Proof of vaccination is required to enter most establishments. Bear in mind that a curfew is currently in place from 23:00 to 5:00, so bars, pubs, and most restaurants close early. Masks are required on public transportation and most public areas. 
While several restaurants are only operating on takeaway for sanitary reasons, it's worth checking out the local cuisine which offers a delightful medley of creole and classic French dishes. The local curry, for example, is a far cry from Asian curries that most people are used to and instead feature meats, fish, chicken, or even sausages simmered in a thick, tomato-based stew. Because it's a French province, you can also expect to find typical western fares as well. 
This island may be tiny in size, but it actually has a wide variety of microclimates: in fact, Reunion might just be the only tropical island in the world where you'll even get to experience snow, especially on higher terrains such as the massive Piton des Neiges volcano. One of the many good things about Reunion Island is its stunning diversity in terms of terrains and landscapes. Visitors who would like to relax on the beach can check out the West Coast which is known for its silky shores and swaying Filao trees. 
On the other hand, if you venture further inland, you will be treated to spectacular mountains, including Piton de La Fournaise, a shield volcano which rises over 2,600 meters above sea level. Additionally, the island also has three habitable calderas, perfect for digital nomads who need plenty of peace and quiet to get work done. While the calderas and the highlands can get somewhat cold in winter, the rest of the island boasts a warm and sunny disposition virtually all year long. 
In terms of affordability, Reunion Island is still cheaper than mainland France, especially when it comes to groceries and accommodation. Internet is reliable, with plenty of free hotspots around. You'll also see plenty of European supermarkets around, as well as internationally accredited, English-speaking schools for your kids. While French and creole are the main languages spoken in Reunion, most locals can converse in basic English. 
Diverse landscapes with microclimates

Affordable accommodation 

Surrounded by picturesque beaches 
3. Seychelles
Offering bountiful coral reefs, virgin jungles, and plenty of UNESCO-recognized nature reserves, it should come as no surprise that Seychelles lures tourists, digital nomads, and expats from all around the world. Its WorkAction program makes it even easier to stay in the country for up to a year.
If you're planning on traveling to the Seychelles, bear in mind that you'll be required to submit a negative PCR test online 72 hours before landing. If you're approved, you will receive a Travel Authorization by email. Travelers also need to have a valid health insurance. Quarantine is required for some visitors and there's a nationwide curfew that runs from 23:00 to 4:00. Masks are compulsory in public areas. 
It is still possible to circulate during non-curfew hours. While some businesses are staying closed out of safety concerns, you'll still find some things to do to keep you entertained when you're not working. On La Digue's southern coast, for example, you'll find Anse Marron, a truly spectacular beach known for its natural rock pool. You do need to hike for a bit to reach this beach, but the blinding white sand coupled with the crystalline waters are well worth the effort. 
The archipelago boasts ample hiking opportunities such as Morne Blanc, a steep trail that takes you through misty jungles and ancient tea plantations until you reach a scenic platform perched right on a cliff. From the very summit, you will be privy to sublime views of the ocean. Morne Blanc is quite a difficult trail, but if you're a less experienced hiker, you will be glad to learn that the island also provides easy to moderate terrains as well. 
During your stay in the Seychelles, keep your eyes peeled for the hidden waterfalls dotted across the islands. A fiercely guarded secret on Praslin, the Vallee de Mai Waterfall lies just 200m from the UNESCO recognized Vallee de Mai National Park but very few international visitors actually know about this place. Don't bother looking it up on Google Maps – it doesn't even appear there. In fact, even if you're giving the exact directions to this place, it's all too easy to miss the entrance because it's super well-concealed.  
Now, if you can find a friendly local or guide who's willing to take you to the hidden waterfall, you'll need to walk around 100 meters uphill to finally reach the hidden fall but the majestic sights that await are well worth it. Not only is the picturesque waterfall surrounded by gently swaying ferns and palm trees, but the misty jungle conditions create enchanting rainbows between the leaves. 
Reliable Wi-Fi and decent coworking spaces

Plenty of hiking trails that run through misty jungles

Unblemished beaches dotted with giant stones and wild tortoises 
4. Sri Lanka
With lush tea plantations, scenic train routes, and ancient temples steeped in local legends, this pear-shaped island is now open for tourism again. You need to apply for your visa and get an electronic travel authorization in advance through the 'Visit Sri Lanka' application. There are quite a few domestic restrictions in the country, including a 22:00 to 4:00 curfew. Because restaurants are only allowed to operate at 50% capacity or less, most establishments are only offering takeaway services. Some interstate trains and buses are currently not operating.
Remote workers who need to get away from it all may wish to book a chalet or lodge in the highlands, where you'll find vibrant green tea plantations and a colder climate. Recognized by the UNESCO World Heritage Site, the highlands are found in the south-central part of the island. This area comprises of the Knuckles Conservation Forest, Horton Plains National Park, and the Peak Wilderness Protected Area. On the central highlands, you will also find the montane rain and mist forests, known for their incredible biodiversity and endemic plants. 
While you're in Sri Lanka, you may wish to head over to one of the beaches in the early hours of the morning before sunrise. During this time, you may spot locals engaging in slit fishing, a unique way of fishing whereby fishermen stand on wooden slits in low tide to catch their prey. This unique activity is especially popular in the coastal towns of Weligama and Unawatuna. Depending on the weather, some fishermen also prefer to go slit fishing at dusk instead of dawn. 
An absolute dream for fans of the great outdoors, Sri Lanka offers plenty of mountainous terrains and hiking sites that you can explore without any risk of breaking the domestic restrictions. If you happen to be in Ella, you just can't miss an easy trek up to Little Adam's Peak which offers a bird's eye view of the village. Not far from Little Adam's Peak is found Ella Rock. Now, the latter does call for more experience since it's quite an arduous, four-hour climb and it's best to hire a guide, so you don't get lost. 
One of the many good things about Sri Lanka is undoubtedly the exceptionally friendly locals. You'll always find someone who will point you in the right direction or even offer you a free ride to your destination. Language may be something of a barrier since older Sri Lankans don't always understand English. In terms of crime, the island is remarkably safe, with just one or two high risk areas. 
Plenty of outdoor sites to explore

Super friendly locals

Low crime rate 
5. Bahamas
A 23:59 to 5:00 curfew is currently in effect in the Bahamas, but the country is now open to tourism, welcoming vaccinated travelers from most parts of the world. Travel by sea is still banned and flights are currently reduced. Public transportation is operated at reduced capacity and proof of vaccination is required to enter most restaurants, cafes, and similar establishments. Gatherings are limited to five people per group. 
The Bahamas has always been popular among expats, mainly because you do not need to pay capital gain or income taxes. As such, it's a great destination for digital nomads looking for collab opportunities with fellow travelers. The Bahamas may have a reputation for being expensive, but in reality, prices in the country largely vary according to region. As such, it does lend itself to every budget. For instance, accommodation in Nassau tends to be cheaper than elsewhere, with cottages, studios, or one-bedroom apartments costing between $1,000 and $1,700 per month during low season. 
The language barrier isn't an issue in the Bahamas since most locals are fluent in English. On Nassau, there are plenty of English-speaking day cares and international schools for children of digital nomads or expats. During the weekend, the whole family can indulge in activities such as swimming with the pigs at Big Major Cay, snorkeling in Stuart Cove or spending the day at the Atlantis Paradise Island Resort. One of the best family-friendly destinations in the Bahamas, the Atlantis Paradise Island Resort is home to over 50,000 sea creatures, lazy rivers, and numerous waterslides. With a day pass, you can also access Dolphin Cay, a massive habitat for marine mammals where the kids can splash about with sea lions or dolphins. 
While there aren't quite so many coworking spaces in the Bahamas, most of them are found in Nassau. The one downside to working remotely from the Bahamas is Wi-Fi speed and reliability. Free hotspots are choppy at best, and this can be something of an issue for those who like to work from cafes or restaurants. While local providers offer a slightly more reliable connection, you'll still be prey to the occasional internet outage. For this reason, digital nomads usually rent a Pocket Wi-Fi, which is basically a tiny mobile internet device that you can carry everywhere.
Beautiful sub-tropical weather with plenty of sun

Family-friendly activities all throughout the country

Solid community of expats and remote workers
Of course, it goes without saying that, whether vaccinated or not, it's crucial to follow Covid-19 precautions to protect yourself as well as the locals. Additionally, it's also important to double check the country's immigration website before flying out since sanitary protocols and limitations are constantly changing.