Countries offering a Digital Nomad Visa and Remote Work Visa
What is a Digital Nomad Visa?
As the name suggests, a digital nomad visa is meant for someone who enjoys a nomadic lifestyle and uses his or her computer to work remotely while outside their country of permanent residence. However, a remote worker is not per se a digital nomad even though digital nomads are by necessity remote workers. The difference lies in the fact that remote workers can conduct their work from home which is their permanent residence instead of from an office. 
The difference is important because most of the national regulations don't generally permit tourists to work while living in the travel destination. A digital nomad visa closes this gap and gives digital nomads the legal right to work remotely while residing in a foreign country. 
Governments often do not use the term "Digital Nomad", but rather give this visa or program a unique name, such as the Cayman Island's Global Citizen Concierge Program.
Some of these visas for remote workers programs are applicable to both students and workers or even families like the one-year visa offered by the British territory of Anguilla. Another example is Bermuda, which requires enrolment certificates from scholars in undergraduate, graduate or doctoral programs. The Dominica's program goes even further and allows an employer to apply for a digital nomad visa, including their entire staff. What a turn in someone's life, when the C-suite moves to paradise! 
If this is something you desire, then this is your lucky day. We researched and made a list of the top countries that offer a digital nomad and freelance visa. From Europe to the Caribbean, wherever you want to go, we have an option for you.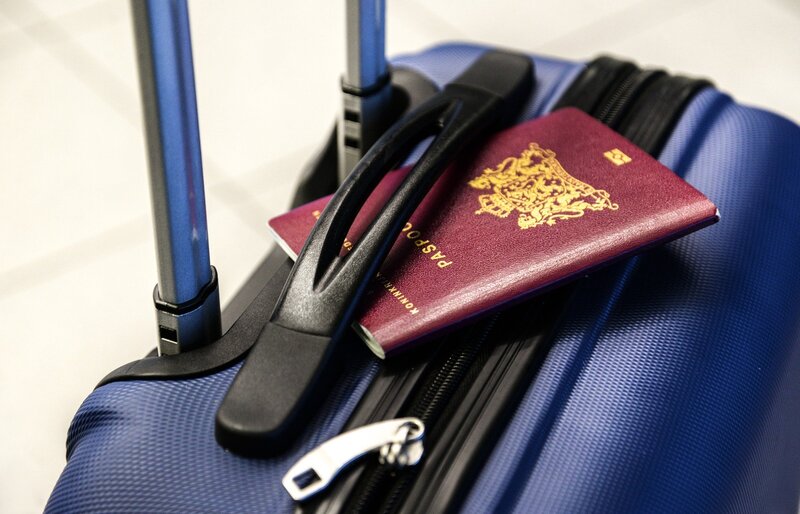 Caribbean Paradise Digital Nomad Visas
Antigua & Barbuda Visas
Our first Caribbean paradise destination on the list is Antigua and Barbuda, which offers a long-stay remote worker visa called Nomad Digital Residency Visa and allows applicants to work from both islands for a period of two years. 
The expenses to acquire such a visa are USD 1500 per person, USD 2000 for couples, and USD 30000 for families. The application process entails a submission of eleven documents including proof of an estimated income of at least USD 50 000 per year. 
DN Visa for Anguilla (UK territory)
"Lose the Crowd. Find Yourself" – this is the millennial targeted slogan Anguilla is advertising their one-year remote visa for digital nomads! 
The cost for a remote visa amounts to USD 2000 per person or USD 3000 for a family for a year-long stay. The online application process enables interested workers to apply from wherever they are located.
Bahamas Visa for Remote Workers
Even if you are not that much of a melomaniac, you will like this BEAT, which is the abbreviation for the Bahamas Extended Access Travel Stay for any of the sixteen islands for a period of one year. 
The application fee amounts to USD 25 and if the application is approved, an additional USD 1000 plus USD 500 for each dependent must be paid to receive this work permit. Besides that, an applicant must provide a valid passport page, a medical insurance card, and proof of employment. A big bonus is that it only takes five days to process this visa. A great option for all the last-minute bookers! 
Bermuda Visa
A full twelve months are covered by the Work from Bermuda Certificate and enable digital nomads to work remotely and live in Bermuda. 
A standard set of documents, including an application fee of USD 263, proof of health insurance and proof of employment, as well as a document certifying that the potential visitor has no criminal records and sufficient income to support themselves for the full year is asked for. Even though other islands offer family or partner applications, Bermuda requires family members to apply separately but to submit their applications on the same day. 
A very efficient turnaround time for applications of approximately five business days makes the process a less burdensome experience. Last-minute bookers, this one would work too!
Cayman Islands Visa for Digital Nomads
The luxury version of a remote work visa is offered by the Cayman Islands and targets wealthier remote workers with a minimum annual salary of USD 100 000 for singles, USD 150 000 for couples, and 180 000 USD for families. 
On top of the required minimum salary thresholds, a certificate fee of USD 1469 per year for two people and an additional USD 500 for each dependent is asked to be paid. If this would not be enough, the Cayman Island imposed a credit card processing fee equal to seven percent of the total application fee! Having fulfilled all application requirements, the applicant can choose to work from any of the three islands for two years. Additional application requirements include, but are not limited to, a notarized bank reference, a valid passport, and proof of health insurance. 
Curacao Visa for Remote Workers
@HOME in Curacao is not a fancy hashtag on Instagram, but rather a digital nomad residency visa that lasts for a period of six months and can be extended for the same amount of time.
As a standard requirement for any visa application, a copy of a passport photo, proof of funds, and valid health insurance is necessary besides a USD 294 application fee for the visa application. Each individual has to apply separately. Families may also apply together but they have to do so under the main applicant. Like most of the other Caribbean Islands, Curacao is giving a discount for families by only asking for a USD 500 fee for any additional dependent. 
Dominica
The longest visa of all Caribbean Islands is offered by Dominica. Valid for a total of eighteen months the Work in Nature (WIN) Extended Stay Visa for digital nomads is great for any digital nomad looking for a longer stay and wanting to explore this beautiful piece of paradise.
Barbados
There are a few stunning Caribbean nations that offer digital nomad residency, but one of the most popular is Barbados. With year-round sunshine, laid-back beaches, and endless good vibes, it's no wonder more and more remote workers are making the island nation home. This is the perfect spot to kick back and relax after years of backpacking around the world.
The Barbados Welcome Stamp lets you stay in the country for up to one year. It's quite pricey at $2,000, but you're given ultimate freedom to work online upon arrival. You'll also need to prove you earn at least $50k per year. This isn't the most accessible option, but if you're an established remote worker it's a great option.
Digital Nomad Visa for Europe
Spain
Spain is currently working on a remote work visa draft bill which has been recently introduced to attract startup founders and revise corporate law. . If the draft bill for a possible digital nomad visa goes through, there would be a 15 percent tax for the first EUR 600 000 earned.
As of right now, it is not technically allowed to work on the Non-Lucrative Visa which is a legal permit for people who are financially self-sufficient or retired. Some platforms suggest that working remotely is not really something that could easily be discovered, but it is up to you if you want to risk the biscuit. The Non-Lucrative Visa however allows foreigners to stay one full year and to extend their stay for an additional two years. 
The fees for the Non-Lucrative visa amounts to USD 140 and a minimum income of EUR 2151 per month is a mandatory requirement for the application. 
If there are any updates on Spain in this regard, we will keep you updated!
Germany Visa for Remote Workers
Germany is a country of rules, weisswurst and a lot of history to discuss while having a beer in the local breweries. Even though Germany is pretty restrictive when it comes to permanent work permits and VISAs for non-EU foreigners that want to relocate to Germany, it is not that difficult to get a visa for remote workers. 
If you are less of "a live in the middle of nowhere" type of person, Germany is your sweet spot. Reliable infrastructure and wifi, as well as local state funded program in the east of the country for people wanting to relocate to the former GDR, where the population is decreasing drastically. From our perspective, Germany, which has one of the biggest economies in the world, has a lot to offer and huge potential for people who want to roll up their sleeves and create their own path. 
Countless museums, historical sightseeing spots, historical artefacts across the country as well as amazing nature, beer and a melting pot for different cultures, is what draws digital nomads to Germany. 
Freelance Visa
In order to receive a digital nomad visa, an address in Germany has to be reported to the authorities. Like many other countries mentioned before, proof of medical insurance throughout your stay has to be provided. From a financial point of view, the applicant has to prove that he or she is financially self-sustainable by submitting bank statements, pay slips, or an employment contract. 
However, the last requirement stands out and highlights the integration aspect of the German immigration policy: The applicant has to provide services that will help the local economy. This requirement is deemed fulfilled if some of your clients or the company's clients are from Germany. As we understand it, there has to be some kind of connection to the German economy if you want to apply successfully. 
The total application fee amounts to EUR 100. This payment can be done at the mandatory visa appointment with the immigration office. And since you have to provide the authorities with a German address, the first step of the application process is to rent or buy an apartment in your desired area. Just after being able to provide a personal address, the application process can continue. 
Estonia Visa
The first-mover and trendsetter when it comes to innovation in immigration and tourism for digital nomads is Estonia. This country offers the first e-residency which is a digital identity that gives you access to public services all over the country. Aside from access to public services, the e-residence has the function to keep businesses transparent. 
Estonia came up with a condition for their Digital Nomad e-residency Visa: First, an applicant has to own a business which is geographically independent, such as a freelancer, or work remotely for a company that is not located in Estonia. Secondly, the applicant's income has to amount to at least EUR 3504 per month. The last precedibang six months has to prove that such a salary has already been received on a regular basis by the applicant. 
Estonia Remote Work Visa Requirements
The application process is pretty straight forward and starts with filling out the application form which can be found online. Next, an appointment at the nearest Estonian Embassy or Consulate has to be made in order to submit the application in person. The applicant can choose between two types of visas. Type C visa holders are eligible for a short stay and type D visas are for long stays. 
The average application cost amounts to only EUR 80 for type C visas and EUR 100 for a type D visa. 
Italy Visa for location independent workers
New year- new tax break! Italy takes its New Year's resolutions seriously and plays to the advantage of digital nomads. As of January 1, 2020, a new tax break was introduced to those who have lived outside Italy for two years and transferred their tax residence to Italy receiving a 70 percent tax reduction on their income. That's what we love to hear! 
But it is not that straight forward. Depending on your nationality, you might need a visa to enter the country for several months. This also applies to citizens who are allowed to come to Italy as a tourist for 90 days without a visa but would like to stay longer than three months. 
The best option for digital nomads is the Visto Per Lavoro Autonomo, which is a self-employment visa. Take your time to obtain this visa since the Italian authorities are not the fastest in processing requests!
Malta Visa
On which continent is Malta actually on? You will be surprised but it is situated on the edge of the European and African plate – Half-half! This is exactly the flair you will also experience on this tiny Island which is part of the European Union. 
Malta recently introduced the so-called Nomad Residency Permit. This program is targeted towards non-EU remote workers and allows them to stay for a year which can be extended at the end. The application costs are not the lowest but also not the highest on this list with a total of EUR 300. Family members are included and do not have to apply separately. 
An applicant is eligible if he or she can prove a minimum monthly income of EUR 2700 plus the ability to cover rent or buy an apartment. 
The nurse of the Mediterranean, as Malta was known during World War II, has a lot to offer. From ancient history, beautiful lagoons and picturesque sunsets, Malta is a true gem (Gozo is the hidden gem!) Besides the 300 days of sunshine, Malta boasts a nationwide 5G network and English is one of the official languages. 
An absolute digital nomad magnet!
Croatia Remote Work Visa
Croatia is a stunning country bordering the Mediterranean Sea. It's a popular holiday spot for Europeans thanks to the sunny beaches, crystalline seas and fascinating historic attractions. The nation has a turbulent history, but these days it's a peaceful European nation with a fascinating culture.
Their remote work visa only launched recently, but it's already growing in popularity with those from outside the European Union. You'll be able to stay in the country for up to one year, and it's pretty inexpensive. There is no earnings limit, but you'll need to have around $5,000 in your bank account upon arrival in Croatia.
Czech Republic
The Czech Republic lies right in the heart of Europe making it a great base for getting around the continent. Prague is a major party hub for Europeans thanks to the cheap beer and bustling bars. Brno, on the other hand, is a little more reserved making it a great choice if you want to discover authentic Czech culture.
The Czech Republic offers one of the hardest digital nomad residency to obtain, but it's still not impossible. You'll be able to live in the country for a year on the visa, however, you are also allowed one extension if you want to lengthen your stay. The catch is that you need to have experience or qualifications to work in a certain industry in the country. You'll also need to book a year of accommodation in advance.
Digital Nomad Visa Portugal
Portugal has grown from Europe's forgotten western frontier to a bustling tourist hub over the past decade. Lisbon and Porto bustle with life, and much of this is thanks to the digital nomad and start-up communities. Madeira, an autonomous island off the coast of Africa, is also a growing remote worker hub.
Thankfully the Portuguese government has recognised how important digital nomads are for the economy, so they now offer one of the easiest digital nomad visas to obtain in the world. You only need to be earning at least €600 per month. It's also the only remote work visa that offers a route to citizenship. Once you've stayed in the country for five years (and learned Portuguese), you can apply for permanent residency.
Georgia
Nestled in the Caucasus mountains, Georgia is a small country with a fascinating history. Once a major stop on the silk roads, it was also once part of the Soviet Union. These days it is home to one of the most unique cultures in the world. The culinary scene is also a must experience with hearty dishes to keep you full for cheap.
Georgia's digital nomad visa is one of the newest on the scene. Conceived during the coronavirus pandemic, it was created as a way to attract long term tourists during a time when international travel was significantly reduced. You need to earn at least $2,000 per month, and you will need to buy travel insurance. Currently, you also have to self-isolate for your first 14 days.
Remote Work Visa for Asia
Singapore
Singapore might be the friendliest country towards visitors since most of the world's nations can travel to Singapore visa-free. The SG Arrival Card (SGAC) facilitates the submission of personal information, trip details and health declaration by travelers seeking entry. 
However, Singapore does not have a work remot visa. A regular tourist visa in Singapore allows a stay for a period of 30 days. Once the visa expires, tourists must exit the country and reapply, unless you have recently started or intend to start a private limited company, you may be eligible for an Entrepass visa for Singapore. 
Another option might be the work holiday visa with which you can stay and work in Singapore for up to six months. 
Bali Visa
Another favorite Southeast Asia destination for free spirits, yoga lovers and remote workers is Bali in Indonesia. This island offers a bunch of co-working spaces for every taste and price. The same applies to gyms and other facilities catering to sport fanatics. If this is not enough, surfing is a cult in Bali! Nature is consequently your gym, just grab a board and hit the swell. 
Most digital nomads spend their time in Bali doing remote work on a tourist visa that has to be renewed every 60 days. Digital nomad communities are estimating there are about 5000 remote workers located just around the Canggu area. 
However, with Covid-19 measures in place, this has come to a halt and there seems to be a backlash against influencers that are still on the island. Several media outlets have reported influencers being deported. So far, there is no official visa program yet, but Indonesia has just announced that they are looking to implement a brand-new digital nomad visa sometime later this year. 
A Balinese remote work visa would be good for up to five years and holders of the visa would not have to pay taxes on any income earned outside Bali, which is pretty big news in the digital nomad community. We can imagine that many remote workers would like to take advantage of such an opportunity and finally work in such a tantalising Asian destination.
Japan Visa
Naruto fans listen up! 
Japan, whose immigration policy is super strict, actually has a visa for digital nomads and there actually is a variety of options to choose from. Depending on the type of work you choose and are able to do during the duration of your stay, the visa type might change. Also, there are several additional restrictions that have to be taken into account when preparing your application which can be looked up on the website of the ministry of foreign affairs of Japan. 
We picked out the two main types of visa for you to look into: the working visa or the intra-company transferee and the startup visa. As you might have already noticed, Japan emphasizes economic growth and the attraction of highly skilled professionals in their fields.
Working Visa
A working visa only covers occupations that require higher levels of professional knowledge and/ or skills. If you are a foreigner and try to engage in simple or manual labor, the chances of being granted a working visa are very low. However, the Ministry of Foreign Affairs of Japan also states you may be able to obtain a trainee visa or work part-time on a student or dependent visa. 
This visa type permits the activities such as engineering work under the condition that the potential applicant holds a university degree in their field or at least has ten years of professional experience. Also, specialists in the field of humanities such as legal, economic or social fields are welcome, but are also bound to the degree and experience requirement. 
The most common way foreigners end up in Japan is through an intra-company transferee as these are expats working for Japanese companies or their subsidiaries. This immigration path requires the applicant to work for at least one year in the overseas office before being moved to the Japan location. 
Furthermore, this visa type allows skilled labor in the fields of architecture, civil engineering, foreign cooking, sport instructions, sommeliers, piloting aircrafts, processing materials such fur, metals and precious stones and training animals. Such workers require between three to ten years of working experience.
Startup Visa
The second type of visa that we recommend applying to is the startup visa. As part of the effort to attract foreign investors and entrepreneurs in Japan, the Japanese government introduced a start-up visa program which allows you a status of residence for either half a year or one year with more relaxed requirements in certain cities like Tokyo, Fukuoka and Hiroshima. 
Thailand Visa
Thailand has been known to be among the favorite digital nomad destinations for years, especially around the area of Chiang Mai and Bangkok with a low cost of living and fast internet connection. Most nomads use a 60 day tourist visa which they can extend for another 30 days by going to the immigration office. 
With Covid-19, these runs to extend the visa became very impractical and almost impossible to do. Now the Thai government reacts to an already long existing need for special regulations for such workers. A three months tourist visa, which can be extended for further six months, has been introduced. 
An official digital nomad residency does not exist yet, but it looks like the government is working on it. So stay tuned and check the news!
Malaysia
While no Asian country has used the term remote work visa or remote work visa, Malaysia offers a Malaysia Tech Entrepreneur Program (MTEP) visa, which is tailored to tech entrepreneurs. Malaysia looks to attract the best and brightest tech professionals.
Other than that, there is a 90 days visa that allows short stays for nomads seeking a short respite from travelling around the world. This visa does not require an onward ticket and depending on your nationality, it is pretty easy to extend your stay. Digital nomads swear by it and praise this immigration deal as the best in South East Asia. Not to mention, it is free of fees!
Digital Nomad Visas in The Middle East
Dubai Visa
A fantasy world in the middle of a desert with insane entertainment offers – well, this is Dubai in a nutshell. The United Arab Emirates offers this digital nomad visa. Surprisingly, this visa is perfectly suitable for families who are looking for a different kind of adventure. It allows you to bring several family members for a very low fee. 
Besides the great deal for families, Dubai has a lot to offer residents. Dreamy beaches alongside hotels and resorts that are designed to cater to every possible need. 
The only disadvantage would be that the cost of living can be quite expensive and consequently generally does not meet a digital nomad's expectations when it comes to funding their lifestyle. 
The authorities require you to provide proof of employment from your current employer and a contract for at least a year. Alternatively, proof of ownership of a company can be provided. In addition, a potential applicant has to fulfill the requirement of a minimum monthly salary of USD 5000 and will have to be insured with a health insurance company which covers the Arab Emirates. Furthermore, the applicant's pay slip and bank statements for the last three preceding months should be included in the visa application document set. In sum, a total of USD 287 in visa fees should be expected from the local authorities. 
Nordic Visas
Iceland Visa
The home of the Vikings is calling you for your year under the Nordic stars! This island nation is a true gem for adventurers and nature lovers who do not mind the cold and always wanted to see a volcano. (Iceland has the most amount of volcanoes in the world!)
In order to fulfill the visa requirement, an applicant has to own a remote business or work remotely for an entity based outside of Iceland, which has to be proven by providing an employment contract or proof of existence for the remote business. The minimum required monthly income should amount to a minimum of USD 7800 for a single person and USD 10 000 for a couple which is a pretty high monthly income. Of course, one must have travel and health insurance which covers Iceland.
The visa process is one of the cheapest, totaling USD 60 for the processing fee. The application process itself can be started by using the online application form. 
Visa for Norway
The other Nordic star on our list is Norway! While not boasting the most forgiving climate, this country is still a very popular hub for digital nomads and freelancers. Even though the living costs are on the higher end in comparison to other European countries, Norway is one of the happiest countries in the world.
If you are curious to find out what makes these Scandinavian people tick, kick start the process by bringing your application to the nearest Norwegian Embassy or Consulate and obtain the required documentation listed on Norway's Directorate for Immigration website. 
As expected, a potential applicant has to work remotely or own a remote business based outside of Norway to qualify for this program. Also, you will be required to prove that you have the relevant qualifications in order to work in your profession. Like in Germany, it is necessary to provide a Norwegian address and a written statement from the landlord together with a copy of your ID. Last but not least, an annual income of at least EUR 35 719 before taxation is a mandatory visa requirement. 
Extra Digital Nomad Residencies Worth Mentioning:
Costa Rica Visa for Remote Workers
Lush rainforests, peaceful beaches and unique cultural attractions make Costa Rica a major tourism hotspot throughout the year. Known as the Switzerland of Latin America, it is one of the easiest countries to navigate in the region for digital nomads. The excellent tech infrastructure and extensive public services make it a super livable destination.
Their digital nomad visa was one of the first launched in Latin America. Known as a Rentista, the visa doesn't actually have a time limit but most people that use it only intend to stay a couple of years. You'll need to prove you have an income of at least $3000/month, and you need to have been earning this for at least two years. It's not the most accessible visa, but it's certainly doable if you're a seasoned digital nomad.
Mauritius
Mauritius is a gorgeous island nation in the Indian Ocean. The sparkling destination was once reserved for the rich and famous, but it's since opened up as a major destination for everyone. Beyond the dazzling beaches (though those are reason enough to visit) the interior offers stunning mountain vistas, and the towns each offer fascinating cultural attractions.
Mauritius was the first (and currently only) African nation to offer a location independent visa making it a super popular option for remote workers wanting to see the world. You'll need to be earning at least $1,500/month, have a valid return ticket, and purchase travel insurance. It only lasts for a year, but it is renewable if you decide you need a little bit longer in this island paradise.
Mexico
Mexico is a country that needs no introduction. World class cuisine, colorful cultural events, and jaw dropping creativity mark this country as a must visit for many tourists. Digital nomads have long sought after ways to spend more time in this fascinating destination. 
Whether you're a city-slicker or a beach seeker there's somewhere for you in Mexico.
Thankfully, these prayers have been answered – Mexico now offers a fairly easy to obtain digital nomad visa. You'll need to have either a location independent business or be working remotely for a company based outside of the country. The minimum earning limit is $1,620, one of the most achievable in the world of remote work visas.
Final Thoughts About Digital Nomad Visa
This is only a selection of some of our favorite digital nomad visa options. The list of countries offering similar schemes is constantly growing. Romania, Thailand, and Greece are some excellent options to look out for in the coming years. Sometimes individual cities also have their own schemes as is the case with Berlin, and is soon to be the case with Cape Town.
Too many choices are not a bad thing when it comes to the freedom to travel and work from abroad! 
Since you now know which remote work visas are out there, have fun choosing and enjoy your stay! 
New visas for digital nomads
There are also some new Digital Nomad Visas. Belize, Latvia, and Grenada have all recently introduced visas specifically for digital nomads. In this article, we'll take a closer look at each of these new visa programs and what they have to offer.
Belize
Belize. Work Where You Vacation Program. 
Belize is a small central American country that is often overlooked by travelers. But this little gem has a lot to offer! From its stunning beaches and lush rainforests to its rich culture and friendly people.
Known as the "Work Where You Vacation Program", Belize's digital nomad Visa allows remote workers to have temporary residency and live in the country for six months. This program gives you a work permit, a student permit for children, and special offers on activities, entertainment, and accommodations. 
Online and offline application process

;

Processing time

–

about several weeks

;

Visa duration – 6 months + indefinite renewal.
Latvia
Latvia. Long stay Visa. 
Latvia is a small country located in Northern Europe. It has a long history and culture, dating back to the 13th century. Latvia is also a great place to relax and enjoy the outdoors.
The Digital Nomad Visa allows foreign nationals to reside in Latvia while working remotely for their employer or business abroad using telecommunication tools, without local employer sponsorship.

Online and offline application process

;

Processing time

–

depends on the Migration Authorities of the country;

Visa duration – 1 year + 1 year renewal.
Grenada
Grenada. Grenada Digital Nomad Visa.
Grenada is an island country located in the southeastern Caribbean sea. It is a popular destination, known for its stunning scenery and spice plantations. If you're looking for a tropical place that has it all — from pristine beaches to exciting adventure activities — then Grenada should definitely be on your list!
Grenada joined many other island countries and launched its own Digital Nomad Program, according to which long-term visitors can perform their work remotely in Grenada. 
Online application process

;

Processing time

–

once the embassy receives your application and documents, it usually takes about 10 business days to process them;

Visa duration – 1 year + 1 year renewal.
Easy Digital Nomad Visa to Get
The process may seem complicated sometimes but, fortunately for nomads who desire to get a visa as soon as possible, there are some great countries, where you can get a visa in 48 – 120 hours. Just imagine, you can apply for a visa and, while it's being processed, start packing your bags!
Let's take a look at some of the best options for digital nomads who need to get a visa fast.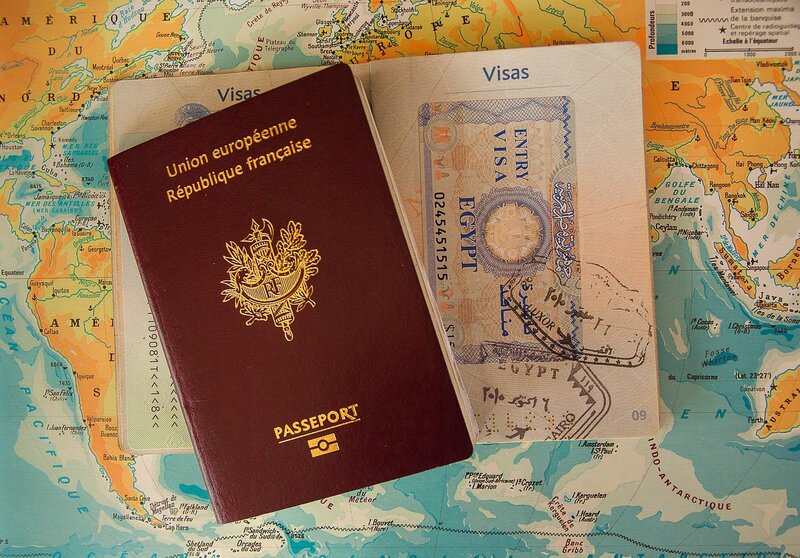 Quickest Digital Nomad Visas to Get
Mauritius Premium Travel Visa

If you're looking for a new travel destination to add to your bucket list, you could pay attention to the Mauritius Premium Travel Visa. This small island nation in the Indian ocean is a paradise for beach lovers and nature enthusiasts alike.
What to expect while applying?
Online application process.

Processing time

– within 48 hours.

Fee

– free of charge.

Required income

– minimum amount of $1500 per month for an applicant. 

Sri Lanka ETA
Sri Lanka is a beautiful country with plenty of things to offer for digital nomads. Right now, the country does not offer a special digital nomad visa, but you may easily apply for Electronic Travel Authorization which is not worse. If you're looking for a unique and relaxing workation destination, Sri Lanka is definitely worth considering.

Online application process

.

Processing time

– 120 hours (5 days).

Fee

– application fee – $25 + work remotely permit fee – $1000.

Required income

– no minimum income is needed.
The Bahamas Extended Access Travel Stay
 The Bahamas is a beautiful country that offers many things to explore for its visitors. One of the best ways to experience the Bahamas is through an Extended Access Travel Stay program. This type of stay will allow you to fully immerse yourself in the culture and experience all that the Bahamas has to offer.
Online application process.

Processing time

– 120 hours (5 days).

Fee

– you will be required to pay both an application and a permit fee, which will cost a total of $1025 for an individual applicant

.

Required income

– no minimum income needed.
Work from Bermuda Certificate
Are you looking for a way to work from the island which is known for its pink beaches, clear turquoise waters and its shipwrecks? If so, you'll need a Work from Bermuda Certificate.
Online application process.

Processing time

– 120 hours (5 days).

Fee

– application fee is $263.

Required income

– no minimum income needed. But be aware this is the most expensive country in the world so you will need a good income to support yourself.

Antigua & Barbuda Nomad Digital Residence
Antigua & Barbuda are best known for their friendly and welcoming people, pink stunning beaches, and the most satisfying climate in the world. Fortunately for digital nomads, a two years Nomad Digital Residence program was launched recently. So now you can explore all the benefits of these islands. 
Online application process.

Processing time

– 120 hours (5 days but sometimes may be up to 7 days).

Fee

– $1500 for an applicant.

Required income

– minimum $50 000 for each year of the 2 years in Antigua ($4160 per month).
There are a lot of digital nomad visas out there, and it can be tough to know which ones to go for. To make things a little easier, we've compiled a list of the quickest digital nomad visas to get. So if you're not considering a specific country for your workation and you have a strong desire to spend your working hours enjoying unforgettable views  – we highly recommend you to go for any visa from our top-5!
If you cannot wait to apply – check 5bases.com for the details regarding the application process, required documents, eligible nationalities, tax residency rules, and other useful information for each of the 42 digital nomad visas available worldwide.
Digital Nomad Visa FAQ
What is a digital nomad visa?
A digital nomad visa is a type of visa that allows its applicants to live and work remotely in a foreign country for an extended period of time. It is designed to attract professionals who are location independent and work online, such as freelancers, entrepreneurs, and remote employees.
Digital nomad visas typically offer a longer duration of stay compared to standard tourist visas, ranging from several months to a year or more. Some countries also offer additional benefits, such as tax incentives, access to healthcare, and networking opportunities with local entrepreneurs.
What is the difference between a digital nomad visa and a remote work visa?
The terms "digital nomad visa" and "remote work visa" are often used interchangeably, although they may refer to different type of visas depending on the country.
While both digital nomad visas and remote work visas allow individuals to work remotely while living in a foreign country, a digital nomad visa is typically more flexible and designed for individuals who are not tied to a specific job or company, a remote work visa in the other hand, may be more restrictive and require more paperwork and documentation.
How long does it take to obtain a digital nomad visa?
The process of obtaining a digital nomad visa can vary depending on the country that you are applying to. Generally, the process can take several weeks to a few months, depending on the complexity of the application process and the number of applicants.
Some countries, such as Estonia and Georgia, have streamlined application processes that can be completed entirely online, with a decision typically made within a few weeks. Other countries, such as Thailand and Portugal, may require more paperwork and documentation, which can make the process longer.