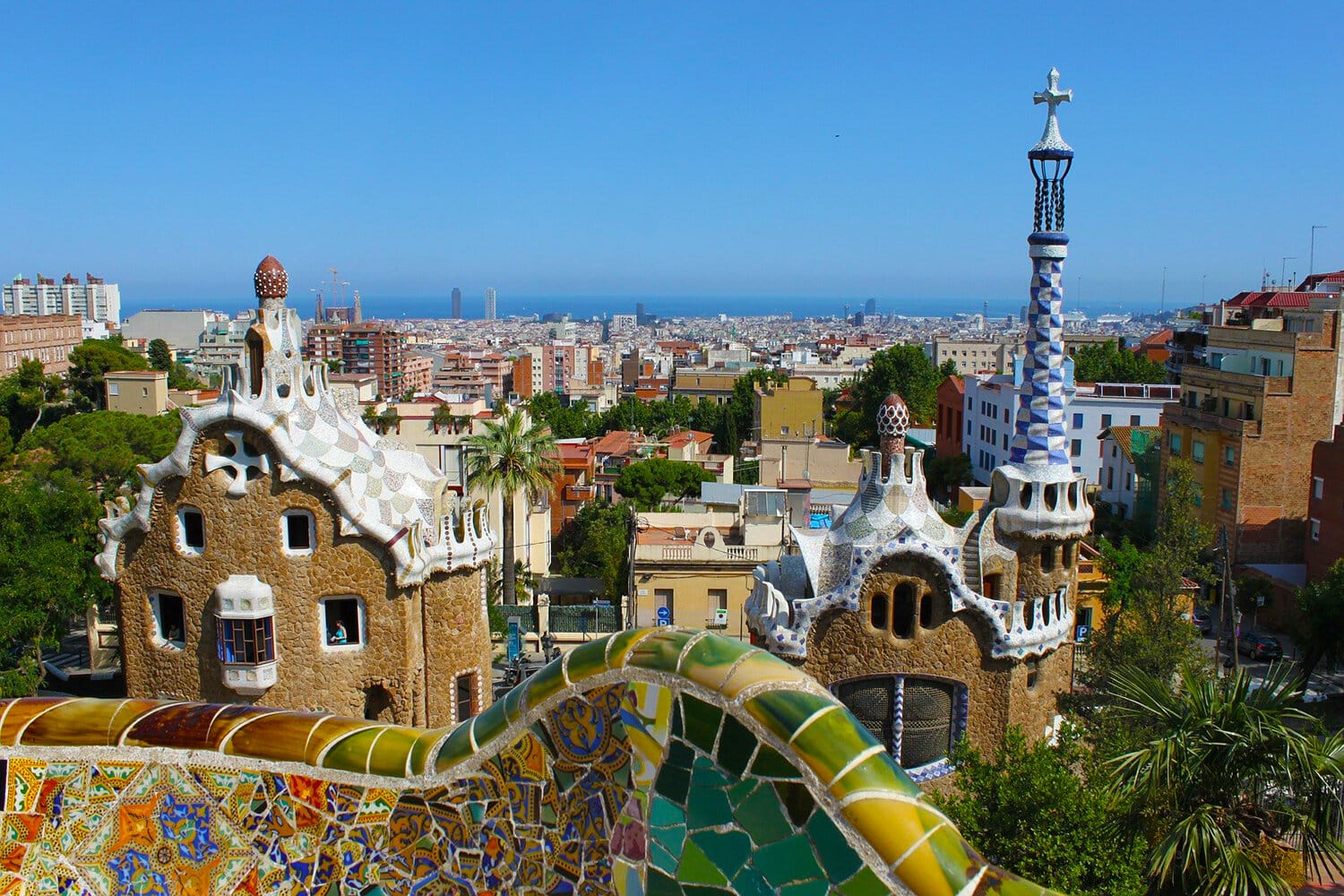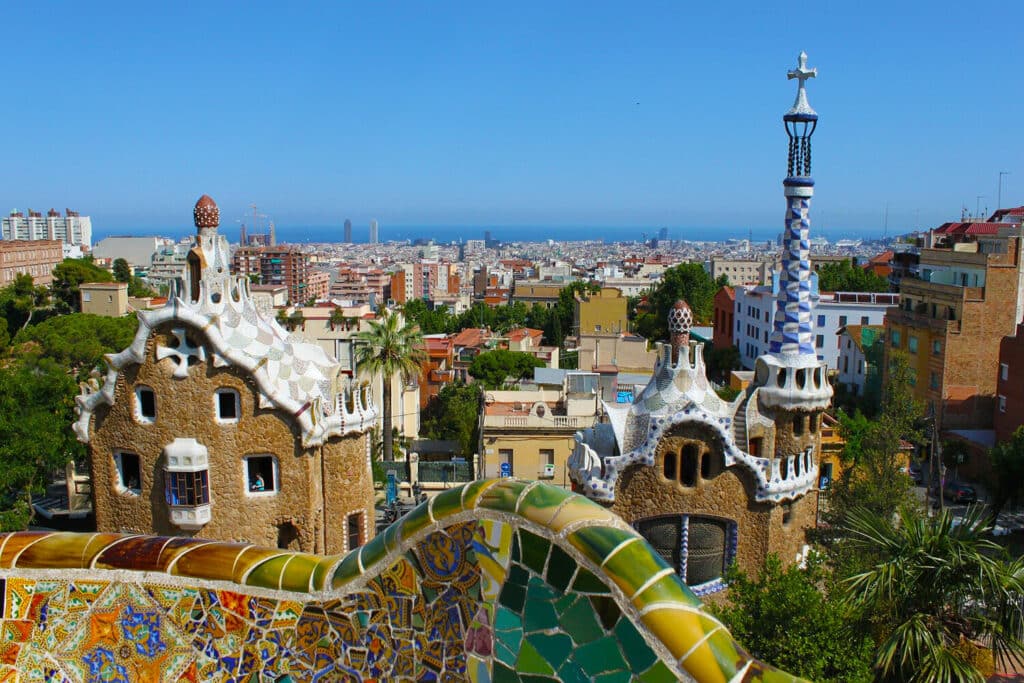 A Digital Nomad Guide to Barcelona, Spain
With its vibrant cultural scene, breath-taking colourful architecture and almost year-round sunshine, Barcelona is one of Spain's most popular cities, attracting millions of visitors from across the globe each and every year – and, over the past decade it has also become a hub for digital nomads looking to enjoy an equal balance of work and play, with a thriving and sociable community that would make even the most introverted of new arrivals feel welcome.
The Catalan capital is one of those rare cities that offers a melting pot of sun, sea, sand and stylish city vibes all in one, and is close to some of the best beaches in the country. You never have to travel far to escape the hustle and bustle of the main throng, and the city itself enjoys a vibrant waterfront area that is the perfect place to relax, socialise, and meet others.
With an excellent transport system, a relatively low cost of living compared to other popular European cities and fabulous weather for most of the year, it's little wonder that this Iberian gem is such an alluring prospect  for those looking for a longer-term European base, making Barcelona one of the top digital nomad cities on the continent.
Nomad Friendly
Value for Money
Internet
Workspace
English
Food
Safety
Health
Transportation
Friendly
Quality of Living
Living in Barcelona Overview
Digital Nomad Personal Experience in Barcelona
For us, Barcelona is entirely deserving of such recognition as a desirable base as a digital nomad. Although living centrally can be pricey, the city is well-connected with many of the surrounding towns such as Sitges and Tossa del Mar, so you could easily live a little further out and take the train into the centre each day. We spent a lot of time visiting the beaches around Barcelona at the weekends and found it to be smooth and seamless to do so, and travelling further afield to take in some of the country's diverse range of cultural sites was a cinch, too.
It couldn't have been easier to integrate into the digital nomad community here; set yourself up at one of the city's many co-working spaces or Wi-Fi cafes and it's almost impossible not to become engaged in conversation with other like-minded souls. From the USA, Canada and China to every corner of Europe and South America, we met people from just about every continent, each of whom had their own unique story to tell and reasons for being in the city. 
But, one thing we all had in common was our zest for life and a love of freedom and culture, and that is something that binds the entire Barcelona digital nomad community together –  often resulting in making friendships not just for the duration of your time in the city, but for life.
So, if you're looking to relocate to somewhere that is vibrant, diverse and filled with an exciting mix of like-minded souls and local culture, then look no further – there's a lot to love about this city, and it's enough to keep us often coming back for more.
Thinking of making Barcelona your base in 2021? In this Barcelona digital nomad guide, we'll cover all you need to know before you go.
Work in Barcelona
Barcelona has long been considered to be one of the top ten digital nomad cities globally, and many will tell you that it's in their top five. Home to a thriving expat and nomad community, it's a friendly and attractive destination for anyone seeking a new longer-term base from which to work as well as relaxing and enjoying a slower pace of life.
The government has made considerable efforts in recent years to promote Barcelona as an up-and-coming tech hub within Europe, and it certainly seems to have paid off. With its own version of the USA's 'Silicon Valley' – the 22@Barcelona district, which is also referred to as the Innovation District – it is a particular choice for those who work within the industry. The project, which was launched in the early 2000s, is one of the largest urban regeneration programmes in Europe, and has gone a long way towards boosting the city's appeal to nomads and expats alike (as if, with its rich cultural heritage and exciting arts and food scenes, it really needed any help).
Digital Nomad Groups
If you're travelling solo and looking to put down roots in Barcelona or simply get involved with the social scene, then there are various digital nomad groups in the city that will give you a leg-up onto the scene.
Barcelona Digital Nomads, Barcelona Entrepreneurs & Digital Nomads and the Digital Nomads Spain groups are all a great place to start, and can be easily tracked down on Facebook. Each group offers its own calendar of exciting events – from networking opportunities to social outings and get-togethers – so it couldn't be easier to make friends, connections and new memories that will define your time in the city.
The Meetup app will prove indispensable here, just as it does in all popular digital nomad cities – giving you an overview of what's happening in Barcelona each week.
Tech types may want to head to one of the many annual world-renowned technology summits held in the city each year – including the Mobile World Capital conference.
Wi-Fi speed
There's a reason that Barcelona is the most popular digital nomad city in Spain – and it's not just its proximity to the beaches. It also happens to enjoy the fastest internet speeds in the country, which average 87 mbps.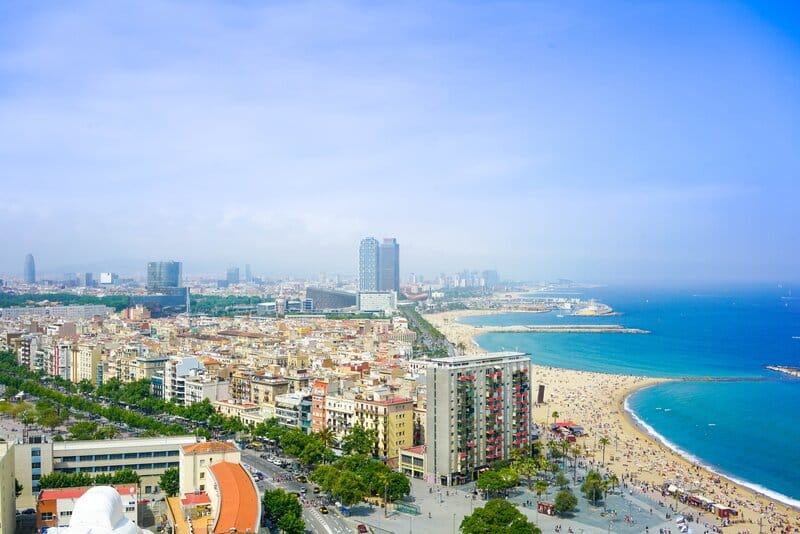 Best Places to Work in Barcelona
Co-working Spaces
Barcelona is home to a multitude of cool and ultra-modern co-working spaces, as well as cafes offering fast Wi-Fi and a great place to meet and socialise with others, too.
Most co-working spaces offer a monthly set-rate membership, but the 'Get Croissant' programme, which is available in various cities across the globe, is a great way to save money.
Allowing you to pay a fixed monthly amount in exchange for being able to work a set number of hours at any partner co-working space, it offers great flexibility if you're the kind to get itchy feet when stuck in one place too often – which, if you're a digital nomad in the first place, we're guessing you are. It's also a great opportunity to maximise on networking and social opportunities, and to see more of the city along the way.
Betahaus, Gràcia
The first and most obvious co-working location in the city has to be Betalhaus. It also happens to be the largest, spreading across a whopping six floors and featuring a cafe and five terraces as well as various desk and office spaces to suit all requirements. Ultra-modern and trendy, it's one of the hottest spots in the city for Barcelona digital nomads.
CoworkIdea, El Raval
Another cool spot worth checking out, Cowork Ideal is located close to Plaça Catalunya in El Raval, and comprises everything from open plan desk spaces and private meeting rooms to printing services, a kitchen and refreshments. And, if it all gets too much by lunchtime, the chill-out room is the perfect place to relax, unwind or even take a quick cat-nap in a hammock.
Open Mondays to Fridays from 10am to 5pm, with the exception of Thursdays, when opening hours are 9am-7.30pm.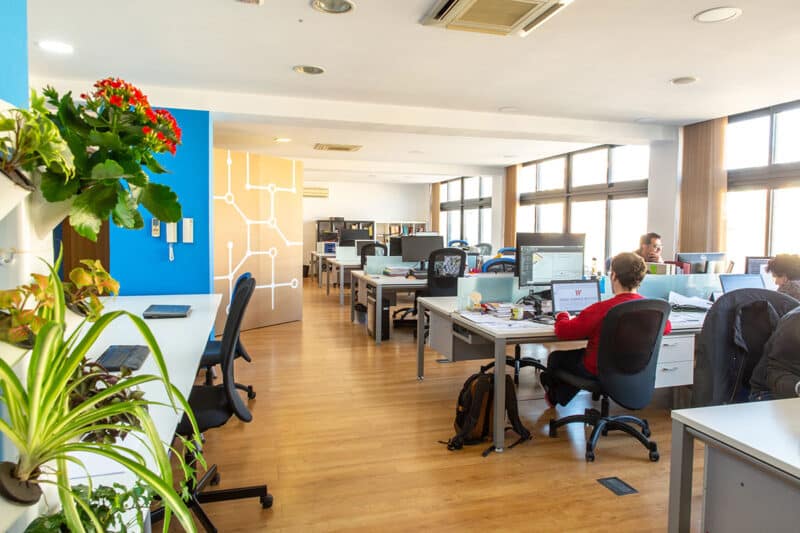 La Vaca, El Poble-Sec
'The Cow' is located in a former dairy show – hence the name – and is one of Barcelona's trendiest and most unique co-working spaces. Once again, it features a range of amenities, including meeting and conference rooms, printing facilities and tea and coffee machines – as well as bike storage for those who like to cycle in for the day.
Open from Mondays to Fridays, 9am-8pm
MOB Bailen, Eixample
Offering up a bright and spacious co-working environment in the heart of one of Barcelona's coolest neighbourhoods, those opting to become members of MOB Bailen can enjoy services including mail and printing, as well as making use of the on-site conference rooms and event spaces.
Open from Mondays to fridays, 9am-8pm
Crec, Eixample and Poble-Sec
Become a member at Crec and you can choose from two co-working spaces – one in Eixample, the other in Poble-Sec. The perfect option for those who like a little variety in their life without compromising on the work environment needed to get things done, both locations are bright and airy, while Crec Poble-Sec comes with added quirkiness and industrial cool due to being located in a renovated former warehouse. This location also comprises a therapy room and photo studio, too, making it an excellent choice for those whose work goes beyond the standard laptop and desk set-up.
Open from Mondays to fridays from 9am-8pm
Coffee shops with Wi-Fi in Barcelona
Looking for a more laid-back vibe for your working day? Thankfully, Barcelona is home to a plethora of quirky cafes and trendy coffee shops that make for the perfect place to set yourself up for the day – and the majority of them feature fast and reliable Wi-Fi, too.
Some of the best in the city include:
Nomad Coffee Lab & Shop –

Passatge Sert, 12, 08003 Barcelona, Spain

Coco Office – Carrer de Manso, 17, 08015 Barcelona, Spain
Federal Cafe Gotico  – Passatge de la Pau, 11, 08002 Barcelona, Spain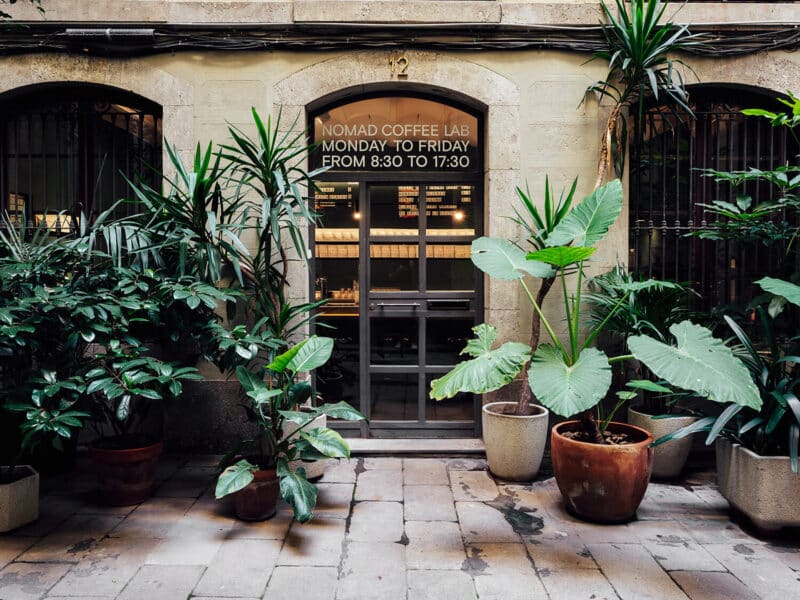 Networking groups for digital nomads
CODINO –

the digital nomad community in Barcelona

Barcelona Entrepreneurs and Digital Nomads –

Facebook group with over 1,500 digital nomads and entrepreneurs

Barcelona Digital Nomads –

Another facebook group where you can meet people from within the community

Barcelona Expats –

Get to know other expats living within Barcelona
Best Places to Live in Barcelona
Barcelona is home to a variety of trendy neighbourhoods that would make for the perfect base for any digital nomad, as well as some quieter options for those who prefer to be a little further away from the hustle and bustle of the city centre.
Best Neighbourhoods
Eixample
If you're looking for equal doses of elegance and cool, then don't hesitate to make Eixample your home for the duration of your time in Barcelona. Within walking distance of Gràcia, known for its 19th-century boulevards and pedestrian lanes lined with indie boutiques, galleries, and arthouse cinemas, cool Catalan bistros and wine bars, here you'll find some of the city's most iconic sites, including Antoni Gaudi's Casa Batllo and La Pedrera.
Centrally located and as about as convenient as it can get, its main tree-lined avenue, Passeig de Gràcia, is home to a multitude of upmarket hotels and eateries, as well as numerous designer boutiques including big names such as Yves-Saint-Laurent and Chanel.
If it all sounds a little too busy and bustling for your liking, then hear us out – because if you take a wander down the side-streets then it is here that you'll discover the neighbourhood's real charm. Lined with boutique bars, restaurants and shops, it's a favourite hang-out amongst locals, and it's not hard to see why.
Gracia
There's a lot to love about the buzzing district of Gracia, Barcelona, and with its unique dose of individuality and character, it's the perfect place to partake in everyone's favourite city activity – getting lost. Wander its maze of streets and alleys and you'll find lively squares, picturesque parks and public spaces such as pretty Plaça del Sol.
Once a stand-alone village all of its own, it has somewhat retained its unique identity and is one of the most interesting and appealing areas of the city as a result. The foodie scene here is also second to none, with Gracia playing home to some of the best tapas restaurants Barcelona has to offer – so if you like to eat your way around a new city like we do, then this could well be the place for you.
Poblenou
One of the city's most up-and-coming districts, Poblenou has enjoyed increasing popularity in recent years, with abandoned warehouses transformed into office and co-working spaces and some of the most exciting start-ups in Spain moving in.
Culture vultures will enjoy basing themselves here as it's also the perfect spot for wandering quaint streets and perusing the art galleries and architecture in the area. With a plethora of cool and casual coffee shops and restaurants, as well as some of the best brunch spots in the city, it has a certain edginess about it that millennials will love, and an authentic feel you don't find just anywhere in a popular tourist destination such as this.
The Gothic Quarter
With its narrow medieval streets filled with trendy bars, clubs and Catalan restaurants, the Gothic Quarter has a certain charm about it, but is often busy with tourists, and is one of the priciest neighbourhoods in Barcelona as a result. Rental prices tend to be higher than elsewhere in the city, and as the city is currently clamping down on Airbnb properties in the area, choice can be limited. Restaurants and bars here also tend to be a little pricier.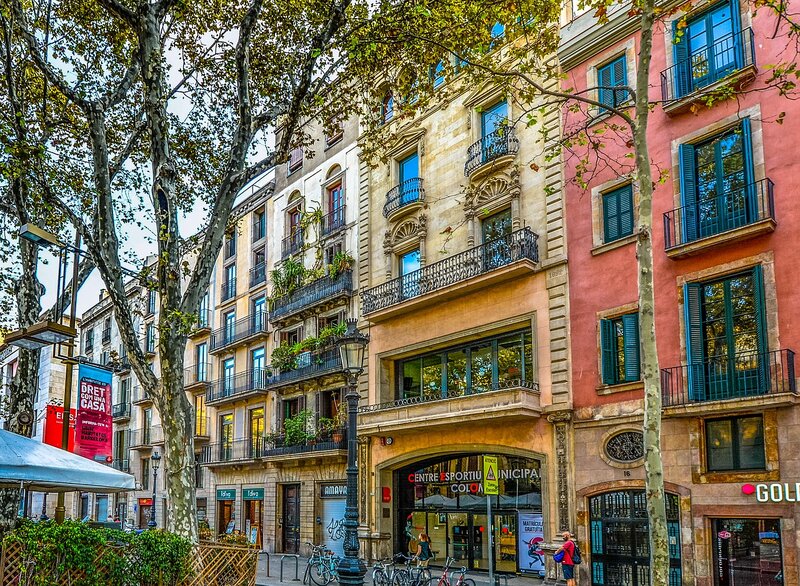 Find an Apartment in Barcelona
Barcelona has long been a popular destination for tourists, expats and digital nomads alike, and while this certainly makes for a vibrant social scene and expansive foreign community, it also means that the rental market here is known to move incredibly fast.
If you're looking for longer term accommodation outside of hostels, hotels and short-term Airbnbs then your best bet is to start looking once you arrive in the city so that you are available to move straight in.
For a starter base while you look for something a little more permanent, Anyplace is your best bet – and will allow you to book your first accommodation 30 or more in advance of your arrival.
Although Barcelona is one of the more affordable European cities for digital nomads, rent prices have soared by as much as 26 per cent annually over the past couple of years, pushing low-income households outside of the city centre. A studio flat in Gracia,or the Gothic Quarter can cost as much as €800, but elsewhere in the city rates are much more reasonable.
Watch out for sizable agency fees, which can dramatically push up the cost of renting an apartment in Barcelona – and be wary of being unwittingly drawn into a sub-let situation. Although it can often work out cheaper renting directly through the owner or current resident, this can leave you vulnerable as you will have no legal back-up should you be suddenly evicted without warning.
Average rent prices for 2021:
One-bedroom city centre apartment:

€800

One-bedroom apartment outside of the city centre: €740
Three-bedroom city centre apartment: €1,540
Three-bedroom apartment outside of city centre: €1,130
How to find accommodation:
The following links are a great place to start when looking for your Barcelona accommodation:
Barcelona Rentals – English-speaking Facebook group which lists accommodation to rent in Barcelona

Pisos y Habitaciones de alquiler en Barcelona – a Spanish-language Facebook group featuring apartments and rooms for rent in Barcelona.

Cheap Places to Stay in Barcelona
If you're just getting started in Barcelona and are arriving as a solo digital nomad, there are some great low-budget accommodation options that will get you started. Best of all, they don't just offer a place to live, but the chance to meet other nomads and like-minded individuals for faster integration into the community and an instant family in the city.
Landing Pad Barcelona

– a city centre residence featuring 12 en-suite rooms, where you can be part of a "hub community of like-minded, location-independent professionals visiting Barcelona to work and be creative."

Co-workation

– A co-living space designed especially for Barcelona digital nomads and located in the exclusive Sarria neighbourhood, where you can reside with like-minded people.

Generator Hostel –

a good choice for a shorter term stop while you secure your long-term accommodation, the hip Generator hostel is just a five-minute walk from the Passeig de

de Gràcia shopping district and the Diagonal metro station, and is a great place to meet nomads and travellers from all over the world.

Unite Hostel – similarly, the fairly new Unite hostel is fast becoming a favourite spot for backpackers and digital nomads and offers comfortable lodgings and a great social scene.
Exclusive Member Benefits in Barcelona
Similar Digital Nomad Destinations
Spain Visa for Barcelona
If you're a European citizen then you won't require any sort of visa to live and work in Barcelona, or anywhere else in Spain, as you are entitled to do both under the free movement of people law that covers all of the Schengen zone member countries and their citizens. You may stay as long as you like, as long as you have your EU passport and ID card on you.
US and Canadian citizens may also stay for up to 90 days without a visa, and since Brexit, the same now applies to UK nationals. You may spend up to 90 days in Spain in any 180 day period – any longer, and you must apply for residency.
There are plenty of horror stories out there when it comes to getting yourself all set-up as a long-term resident in Barcelona, particularly when it comes to getting hold of your NIE (resident's ID), and it might make the entire process seem daunting, but don't be put off. While the process can be confusing, investing a little time and money into the process to ensure that you get your social security number and empadronamiento certificate (a city hall registration to inform the municipal register where you currently reside), as well as any other paperwork that may be required in your individual case, will save you a lot of stress in the long-run and ensure that you are ready to live, work in and enjoy this magical European city.
Culture and Food in Barcelona
Although located in Spain from both a geographical and political point of view, Barcelona was the capital of a now non-existent country known as Catalonia – and insists on its independence from the rest of the nation as a result. The same is true of the entire region of Catalonia, and as such, you won't see a single Spanish flag hanging from a balcony or flying from a flagpole while you're here. Signs and menus are all in Catalan, which is the regional language – although locals do speak Spanish, too.
Catalonia has a long and complicated history, and even today, Catalonians continue the fight to gain independence from Spain. Don't refer to anyone here as being Spanish, because it's unlikely to go down well!
With all of this in mind, Barcelona is a unique city with a rich cultural history and an interesting mixture of Spanish and Catalan influences that make it quite unlike anywhere else in the country.
When it comes to both food and culture, Barcelona is quite literally a digital nomad's dream, offering up everything you could hope for on both fronts and a whole lot more. From art museums to incredible architecture, there is no shortage of cultural attractions here to keep you occupied at the weekends, and the food – outside of the main tourist areas – is tasty, cheap and filling.
Catalonia has its own unique gastronomy that is something very special indeed, and the regional cuisine is a departure from the usual paellas and tapas served up elsewhere in the country – although these are of course still readily available should you want them.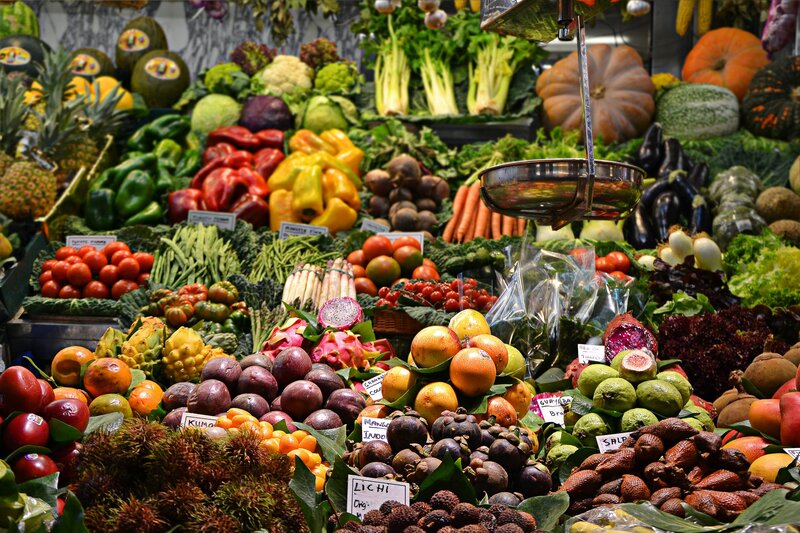 Traditional Catalonian dishes to try
Esqueixada de bacallà –

a mouth-watering cod-based dish (a widely eaten fish in Barcelona). The cod is salted, shredded and cooked with chopped tomatoes, onions, red peppers and black olives, finished off with a good splash of olive oil.

Arròs negre –

This tasty black rice dish is coloured and flavoured with squid ink, and is cooked in a flat, wide pan, much like a paella is, before being served up with a generous splodge of aioli – otherwise known as garlic mayonnaise.

Fideuà –

Although not originally from Catalonia, this noodle-based paella style dish is now widely eaten across the region and comprises monkfish, squid, prawns and fish stock.

Bacallà amb samfaina –

Another popular salt cod dish accompanied with a rich sauce made from onion, garlic, tomatoes and various other mixed vegetables – much like the Castilian

pisto

, or similarly, the French

ratatouille

.
Where to try them
Nou Cellar –

a serious establishment which, despite its central location on the busy Carrer Princesa in the El Born neighbourhood, is a favourite amongst the locals. Braised pork cheeks, Crema Catalana and other local dishes are served up throughout the week, with an affordable lunchtime menu during the week.

Botafumeiro – for a special occasion, gather your nomad friends and head to Botafumeiro – one of the best seafood restaurants in the city – for a range of ocean-inspired dishes that are each cooked to perfection.
Bar del Pla – A buzzing tapas bar also located in El Born, here you can find authentic Catalan cuisine with a modern twist. Favourite dishes on the menu include salt cod, smoked sardines and stuffed courgettes.
Barcelona Nightlife
Let's face it – there's a reason you might be thinking of moving to Barcelona, and it's not all about the work. So, if you're in search of a little fun and want to make the most of the freedom that comes with working remotely, then you've come to the right place.
There are plenty of places for freelancers to let their hair down in the city, particularly after dark – and once you're finished at your favourite co-working space or Wi-Fi cafe for the day, you'll be spoilt for choice. Barcelona is home to a plethora of achingly cool bars, and frankly, there are far too many to list – but check out these trendy bolt-holes for starters, which won't ever disappoint.
Dr. Stravinsky
Taken over in recent years by the owners of other popular Barcelona bars – including El Paradiso and La Confiteria – Dr. Stravinsky is a stylish alchemist's den serving up  an eclectic menu of cocktails dreamt up by resident mixologist Antonio Naranjo. The Campo Nou – a muddle of dill, thyme and coriander syrup with house-distilled gin, lime and camomile is a fresh and awakening choice that everyone should try at least once.
Bar Cañete
From the best cocktails to the best food. Bar Cañete, located in the El Raval neighbourhood of Barcelona, comprises two different spaces – The Barra, where you can feast on a range of traditional Spanish speciality dishes and tapas in a buzzing and fast-moving atmosphere, and The Mantel for those longer dinners at your leisure. The food here is some of the best you'll find in the city – the red salted prawns are a must.
Dry Martini and Speakeasy
Located in the city's iconic Dry Martini warehouse, Speakeasy is one of Eixample's most popular bars, and serves up an infectious atmosphere that is reminiscent of 1920s USA. Head here for the best Dry Martinis in the city and enjoy a relaxed round or two after a day of work.
Negroni
Head straight to the bar and talk to one of the experienced mixologists at Negroni, who will magic you up a bespoke cocktail that has been designed specifically in accordance with your preferred flavour combinations and taste. Of course, a namesake Negroni is also a must while you're here, and you can be certain that it'll be one of the best you've had.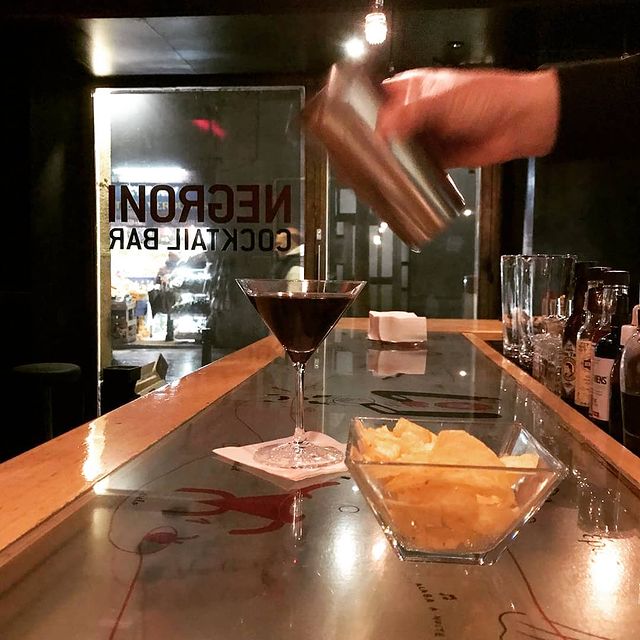 Ocana
A trendy, modern all-purpose space, Ocana is a cafe, bar and restaurant, all rolled into one. Inspired by the edgy art scene and culture of Berlin, Germany, it offers up a menu of mouth-watering Asian fusion dishes and as well as being one of the coolest eateries in the area it's also a favourite bar amongst digital nomads.
Boadas
Founded by Miguel Boadas – who was born to Catalan parents in Havana in 1933, this family run bar has been passed down through the generations and is currently headed up by his daughter, Maria Dolors. Steeped in local history, it's the perfect spot to meet the locals and absorb the magnetic atmosphere. And it goes without saying that the cocktails are also to die for.
Things to do in Barcelona
There is certainly no shortage of things to do in Barcelona, and whether you're an art enthusiast, history buff, foodie or all-round culture vulture, you're certain to enjoy the diversity this vibrant city has to offer.
Beyond the main tourist sites of the city – which are of course worth a visit if you've yet to take them in, there is a buzzy local scene to immerse yourself in and truly experience life in Barcelona like the locals do – which is exactly what to do if you want to get the best experience of the city.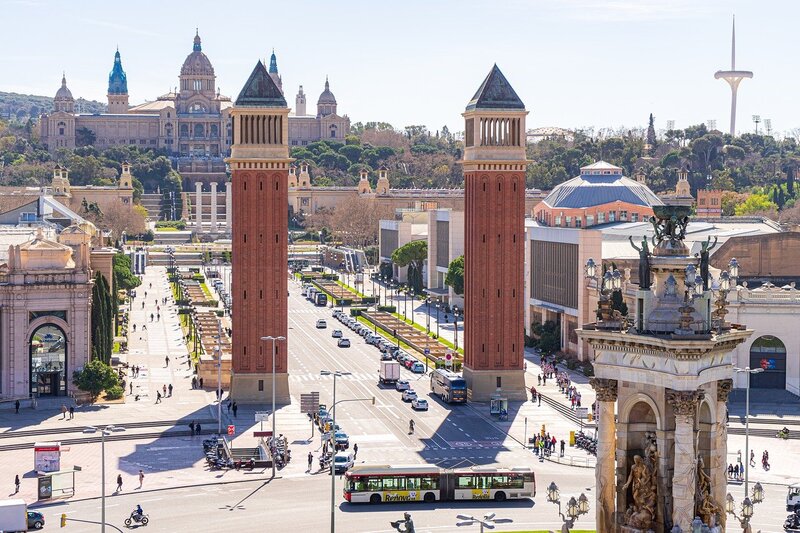 Here are some things not to miss while you're here.
Learn Spanish

While the international community here is thriving and you'll have little trouble communicating with most locals in English, too, learning a little Spanish is the number one way to ensure you experience the local Catalan culture to the full. Most people here speak both Spanish and Catalan, so if you want to focus on the more versatile skill of the two then learning some Spanish will stand you in good stead for travelling elsewhere in the country – but be aware that most menus and signs here are in Catalan, so it's worth picking up a few Catalan words, too.

Visit the Sagrada Familia

Let's face it – no list of things to do in Barcelona, Spain would be complete without a mention of the city's most iconic and historic site, and the Sagrada Familia is one that will continue to wow you no matter how many times you've seen it before.
An architectural masterpiece and the brainchild of Antoni Gaudi – the incredible architect whose work can be seen throughout the city and is one of its most popular draws – it has been almost 140 years in the making, and still isn't quite finished today. Gaudi made it his life's work, but it has continued much longer, which is one of the many reasons it's worth returning time and again to see how it has progressed.

Soak up the sunshine on Barcelona's beaches

With some 4.5km of coastline within its city limits, Barcelona offers visitors and digital nomads alike the perfect balance of fast-paced city life and rest and relaxation. During the summer, it's a great time to head down with a book and spend a chilled-out say in the sun, pausing every so often to cool off with a dip in the sea. Take care though, because there are plenty of jellyfish around – a pair of sea shoes is advisable.
If you're more of an active type, then you'll almost always find a game of volleyball or football going on on the beach, often comprising  a mixture of locals and expats who will be more than happy to have you join in.
Stick around for sunset and sit yourself down at one of the beach bars, or chiringuitos, for a cocktail and a snack, with live music and DJ sets often starting up as the sun goes down.

Recinte Modernista de Sa Sant Pau

Art nouveau lovers will love this gem by Lluis Doménech i Montaner, who was one of the most remarkable architects of 'Modernisme' – the Catalan Art Nouveau. Taking you on a journey back in time to the 1920s, the recinte Modernista shows visitors what the inside of a patient ward would have looked like at the time. A little creepy, in some ways – but definitely worth a visit.

MACBA

The Barcelona Museum of Contemporary Art (MACBA) features a permanent exhibition of over 5,000 works spanning three periods of modern art – including 1940-1960, 1960-1970, and contemporary.
Located in Plaça dels Angels in the Raval District, the focus here is on Catalan and Spanish art. Tickets are available online and start from €10 for adults, with free admissions on Saturdays from 4-8pm.

The Raval

Despite being a central district within Barcelona, the Raval is often overlooked, and is much quieter and less crowded as a result. A stroll along the Rambla del Raval is a great way to spend a Saturday or Sunday, stopping off at one of the many terrace cafes or indulging in a spot of shopping in some of the vintage shops that are scattered amongst its streets (Riera Baixa is a must visit).
For some of the most breath-taking views of the city, stop in at the Barcelo Raval Hotel and head up to the rooftop terrace. Entry is free, and there's no need to be a hotel guest – but you'll need to buy a drink at least to sit and enjoy the vistas.
If you're over the rooftop views, then equally charming is the patio cafe at the Hospital de santa Creu. Hear us out on this one, because it hasn't actually been a hospital since the 1920s, and is a beautiful building to take in before you sit for a cup of coffee or an afternoon beer.

 Bunkers del Carmel

For some more amazing views of the city, make your way up to the ruins of the bunkers in Carmel. It's a bit of a hike, but well worth it. Dating back to the Spanish Civil War in the 1930s, this spot was originally built as an anti-aircraft fortification, before later being abandoned. Now, it's the perfect place to stop for an afternoon picnic and enjoy the birds-eye panoramas.

Explore La Rambla

The most famous street in all of Barcelona, there's no denying that La Rambla is something of a tourist trap – but despite the fact that you're unlikely to find authentic food or reasonable prices here, there's still plenty to see.
La Boqueria, the best-known market in Barcelona, can be found here, and has become something of a tourist attraction thanks to its location – but for those who live in the city, it remains an essential spot for stocking up on fresh produce and other foodie essentials. Pop in for a freshly squeezed juice in just about any flavour you can think of to cool off during the hotter days – then take a moment to observe the memorial monument, which was embedded in the ground close to the Joan Miró mosaic in memory of the victims of the 2017 terrorist attack that took place here.

Check out the Picasso Museum

Pablo Picasso is undoubtedly Spain's most famous artist in history, and this museum, founded in 1963, showcases some of his earliest works. Featuring over 4,000 pieces that were painted between 1890 and 1904, it offers a rare insight into how his artistic ability and style developed and evolved over time, starting with his sketches as a young student and eventually moving into his early exploration of cubism.

Take in Antoni Gaudi's other masterpieces

The enchanted Park Güell is a must visit when in Barcelona, and with its decorative ceramics and fabulous gardens, it's the perfect place to get lost for an afternoon with a good book. Be warned though; it can get very crowded here, so arrive either early or late to avoid the throng.
Back in the city centre, on buzzing Paseo de Gracia, Casa Batlló is one of the city's most iconic sites. A remodel of a previously built house that was redesigned by Gaudi  in 1904, it has been refurbished several times since, and looks just as impressive now as it did back then.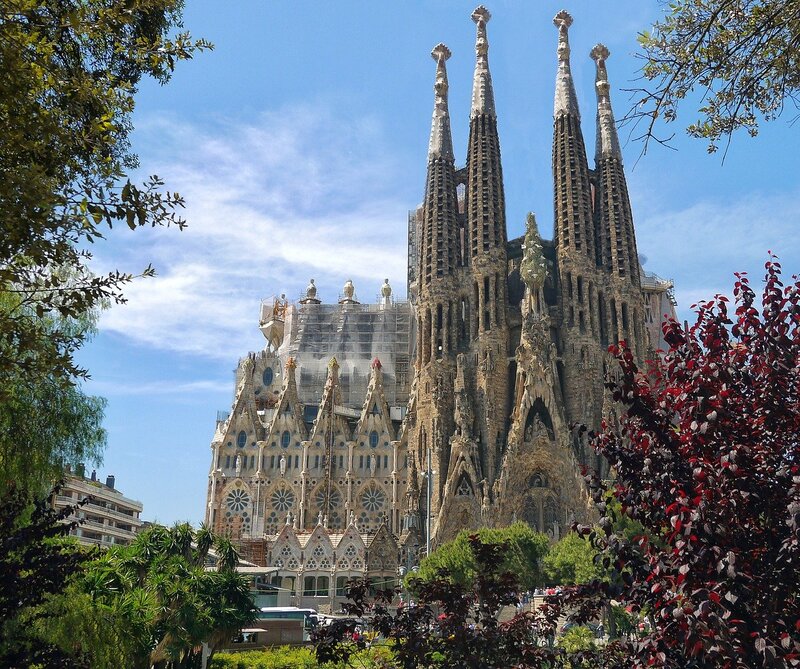 Best Time to Visit Barcelona
There's no getting around the fact that the weather is one of Barcelona's biggest draws. Like much of Spain, the city enjoys warm and sunny weather almost year-round, with temperatures rising into the 30s in summer and dropping to lows of around 12°C in winter.
The best weather can be enjoyed from May to the end of July, but this does mean this is the time Barcelona becomes most crowded with tourists. In August, it is generally very hot and humid, peaking at around 34°C, 95F – so it's a better time to head out to the nearby beaches (the city has its own 4.5km stretch of the Mediterranean coastline) than explore the city, which can be stifling in the heat. The extra humidity during this particular month means that it feels even hotter than it actually is, so at this time of year you'll be grateful for having chosen an apartment with air conditioning.
Things start to cool off a little in September, but the days are still warm and sunny. In October and November, the weather is still very pleasant, but temperatures begin to drop down to highs of 21°C and lows of 15°C (69 to 59F).
Winter falls from November through to February, when temperatures average around 12°C or 53F, but despite this there are still plenty of sunny days to be enjoyed amongst the occasional cloudiness and rain.
Barcelona for Families
Despite being a large city, Barcelona makes for a great base for expat families with children of all ages and has plenty to offer. Living away from the central downtown areas affords more green spaces and a small-town feel, yet without any of the feelings of isolation that can sometimes come with such a setting.
As rental prices here are lower than in much of northern europe, many expat families in Barcelona find that they can afford a larger space than they might be able to elsewhere, which means a house with a garden or an apartment with a large terrace are both within the realms of possibility.
Childcare
Childcare in Spain begins from a young age – usually directly after the four-month period granted to new mothers as statutory maternity leave. This might come as a surprise to families from other parts of the world, where childcare typically begins much later – but it does mean that there is plenty of flexibility if you aim to have a busy work life.
It is of course not compulsory for children of that age, and in fact, compulsory education begins a little later than the UK and elsewhere in Europe, at the age of six. Even so, an estimated 95 per cent of three-year-olds and 97 percent of four year olds are enrolled in early childhood education.
Nurseries
State-run nurseries in Spain tend to provide childcare for the full working day and include lunch, with costs subsidised by the government and dependent on each family's income and ranging from €50–€395.
The main criteria for enrolment are proximity of a family's home to their chosen nursery, with those who have siblings already registered receiving preference, as well as children of single parents or those on low income.
Securing a space at a state-run nursery requires you to apply to the Comunidad (the regional authority). However, families on a more liveable income often opt for private nurseries, which cost between €400 –  €600 per month.
Schools
Children in Barcelona are required, by law, to attend school from the ages of 6-16. The education system here is de-centralised, with schools obliged to adhere to rules set out by the government of Catalonia and the National Ministry of Education.
The teaching language in Barcelona is Catalan – the official language of the catalonia province. However, there is a good choice of bilingual and international English-speaking schools in Barcelona and the wider Catalonia area.
These include:
Agora International School Barcelona

  –

Spanish curriculum/ IB Diploma/ Spanish Bach; ages 1-18; co-ed; day; independent; privately owned; 410 students

American School of Barcelona

– Adapted American curriculum/ American High School Diploma/ AP/ IB Diploma; ages 3-18; co-ed; day; independent; private non-profit; 800 students

Benjamin Franklin International School –

adapted American curriculum/ American High School Diploma/ Spanish Bach/ IB Diploma; ages 3-18; co-ed; day; independent; private non-profit; 700 students

The British School of Barcelona

– National Curriculum for England/ IGCSE/ A Level/ IB Diploma/ Spanish Bach; ages 3-18; co-ed; day; independent; privately owned; 1,500 students

École Francaise Ferdinand de Lesseps

–

French curriculum; ages 3-11; co-ed; day; state; 580 students

I

nternational School of Catalunya –

EYFS/ National Curriculum for England/ IGCSE/ A Level; ages 3-18; co-ed; day and boarding; independent; privately owned; 230 students
Family friendly activities
Almost all of Barcelona's major points of interest cater to children and families, but beyond those there are plenty of fun ways to spend your leisure time with children in and near the city.
L'Aquarium Barcelona –

Located in the Gothic quarter, this spacious aquarium features a walk-through tunnel where you can spot sharks, rays and a multitude of other fascinating marine creatures.

The Chocolate Museum –

Found close to the pretty Ciutadella Park (which is another great place for families), Museu de la Xocolata offers families in Barcelona the chance to learn about the history of chocolate, see it being made, and even taste it.

Port Aventura theme park –

Featuring rides for all ages and home to the fastest and tallest ride in Europe, this place guarantees a day of family fun.

Parc Del Laberint D'Horta –

Set in a beautiful and still relatively unknown park to tourists, this maze makes for a fun family activity, and roaming the grounds afterwards to spot its many waterfalls and flower gardens is a must.

CosmoCaixa Science Museum –

the perfect place for enquiring minds, this kid-friendly science museum boasts a range of interactive exhibitions and fun activities that are guaranteed to get them thinking.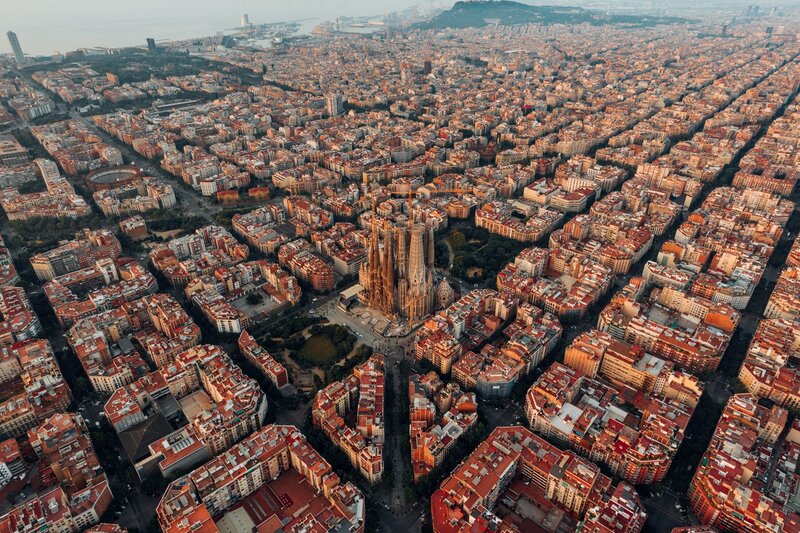 Living in Barcelona
As with any move to a new city, there can be a lot of admin involved with relocating to Barcelona. But the good news is that for stays of up to three months, almost anyone can come here without much of a headache.
Barcelona Transportation
Barcelona offers excellent transport infrastructure, making it quick and easy to get to almost anywhere in the city or the surrounding areas. Even so, some do come with their drawbacks.
The Metro
The city's metro system (TMB) comprises a broad network with numerous connections via the underground subway system. Depending on which zone you're buying for, you can get your hands on an unlimited monthly travel pass (known as T-Usual) starting from €40.
A word of warning, however; if you're travelling via the underground at night, be wary of your belongings, Some of the more central stations can quickly become crowded when delays occur, which often happen around rush hour, and pick-pocketers tend to frequent these areas after dark.
Taxis in Barcelona
Due to Catalonia's regional regulations, services such as Uber are not available in Barcelona, but you can still make use of local taxi services. This does tend to make for a pricier way of travelling, but in some situations it is worth the expense. Download the MyTaxi app, which will come in handy for making bookings while on the go.
Buses in Barcelona
Barcelona has a fleet of over 1,000 buses, operating on over 100 routes and connecting all of the city's districts, as well as the wider metropolitan area. The network operates an integrated fare system which allows passengers to get a free transfer from one means of transport to another within a time window of one hour and fifteen minutes, and the Barcelona transport passes (the T-Casual) you can purchase for the bus will also allow you to travel by the metro, tram and city lines of he Ferrocarrils de la Generalitat (FGC) and Renfe trains (zone 1). 
A single ticket for the bus costs €2.40, while a T-Casual is €11.35.
Getting around on foot
Of course, if you don't need to travel far and simply want to enjoy the city at your leisure, then there's no better way to do so than on foot. Although temperatures can make this a less appealing prospect during the summer months, spring and autumn are great times to take a relaxed stroll through the pretty, narrow streets and get lost in the infectious vibe Barcelona has come to be known for.
Many of the city's neighbourhoods are self-contained, which makes it easy to access all of the local amenities, all of which tend to be within walking distance.
Cycling
Cycling is another cheap and easy way to get around the city – but beware, bike theft here is common. Most people who have lived in Barcelona for a while have had their bike stolen at some point, so if you plan to cycle around the city during your time here then your best bet is to get an older and less appealing bike and make sure to invest in some robust locks to keep it secured.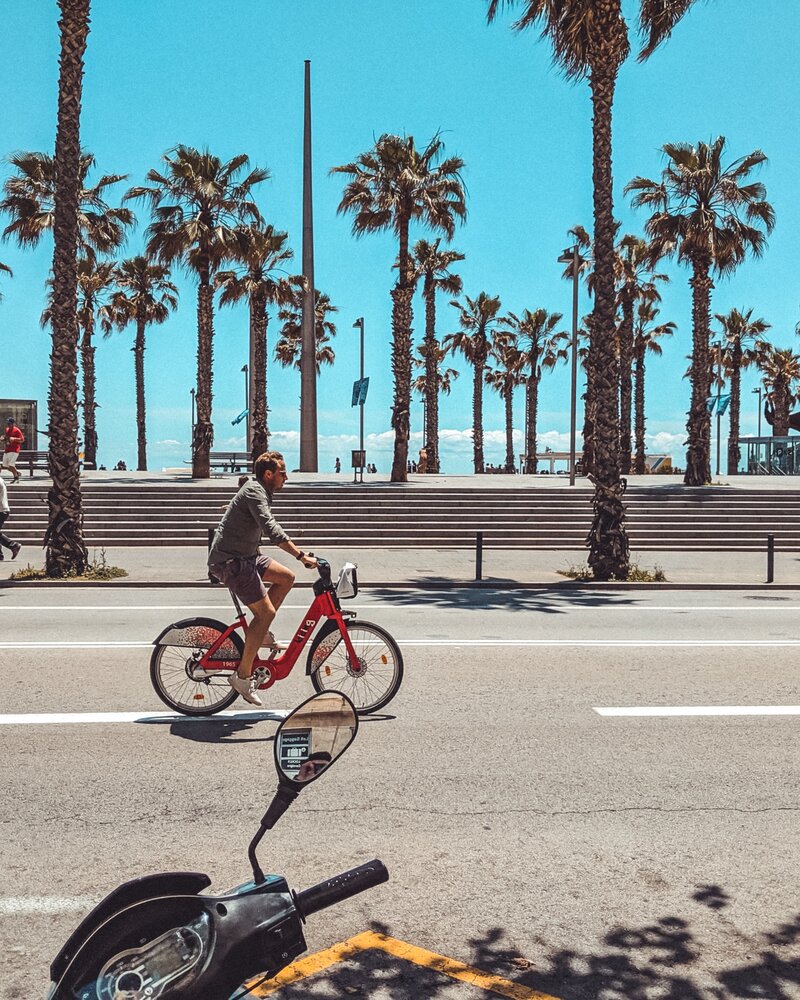 Fitness and Health
Barcelona digital nomads who like to stay active will be glad to know that there is a thriving fitness scene in the city. Let's face it – when you live by the beach, you want to keep as fit and healthy as you possibly can, and this is something that is reflected in the city's wide range of gyms, yoga studios and classes.
In fact, in Barcelona, staying active is a huge part of the culture, which promotes and values health and fitness – and anywhere you look you're likely to see runners, cyclists and gyms, along with a plethora of cafes and coffee shops serving up smoothies and other healthy dishes that are just perfect for a post-workout pitstop.
Gyms
With an abundance of gyms to suit all tastes and requirements across the city, you'll have little trouble tracking down a great workout spot while living in Barcelona. While most do require membership, several do so on a rolling monthly basis, which offers increased flexibility for those who like to move destinations often or tend to do so spontaneously. The majority of gyms comprise plenty of the latest equipment and offer a wide range of fitness classes to choose from, as well as housing a swimming pool, sauna and steam room.
Fitness classes and meet-ups
If you'd rather avoid the financial commitment of a gym membership all together then Barcelona also offers up a wide range of independent fitness classes and meet-ups. The Barcelona Meetups website is a great place to see what's happening, and when – with hundreds of classes, from yoga to bootcamps, taking place across the city each day in the parks and on the beach, as well as in air-conditioned studios.
Yoga
There is a buzzing yoga community in Barcelona, so you'll have no difficulty in finding a class to attend, whatever your level of proficiency happens to be. There are many different varieties of yoga on offer, too – from ashtanga to aerial- and the city plays host to the Barcelona Yoga Conference each July, which is well worth attending if you're a die-hard enthusiast.
If you're eager to make a holiday of it and get out of the city for a few days, you can find numerous retreats across Catalonia which offer the opportunity to press reset and escape the stresses and strains of daily life.
Whatever your workout style, you're guaranteed to find something that suits you in Barcelona, and it's another great chance to make some friends in the city, too.
Barcelona People
Barcelona is a cosmopolitan city, and you'll find plenty of English speakers here thanks to a large expat community of around 4 million people. Many of these, of course, include fellow digital nomads, so you'll have no trouble getting to know others and making new friends during your time here – particularly if you take advantage of the specialist digital nomad groups and events happening across the city.
In fact, Barcelona has the third highest number of freelancers residing here out of all the cities in Europe – which speaks volumes about its appeal and about all that it has to offer for remote workers and those in search of a freer and more relaxed way of life.
The locals here tend to be laid-back and friendly, and it's worth taking the time to get to know some of them if you're eager to have a well-rounded experience of life in the city and fully immerse yourself in the Catalan culture. 
Having local friends is also a great way to pick up (and improve upon) some Spanish, which is important if you plan to stay here for the longer term. Whilst the majority of people here speak at least some level of English, they are always pleased when you make the effort to learn their language, even if it's just a few words or phrases.
Of course, as we mentioned earlier, Barcelona was once the capital of the former nation of Catalonia, and while the nation no longer technically exists, the region of Catalonia does. As a result, the people in Barcelona continue to consider themselves to be Catalonian as opposed to Spanish until today, and continue to fight for independence from Spain. So, you'll find that the regional language of Catalan is prevalent throughout the city, and although most locals speak both Catalan and Spanish, the former is their preferred choice – so picking up a few words will stand you in good stead for making connections in the city and potentially friendships, too.
Barcelona Insurance and Medical Care
When it comes to healthcare, Barcelona is a front-runner, offering a world-class system that has an excellent reputation amongst locals and expats alike.
In fact, it is so admired – both nationally and internationally – that it attracts countless medical tourists to the city each year in search of the best possible care, and both the private and public offerings have risen to the challenge to meet demand.
CatSalut – the Catalan public health system – offers subsidised care for holders of the Targeta Sanitària Individual (TSI), but despite its esteemed reputation, queues and waiting times for routine appointments and operations can still be lengthy.
With this in mind, if you're planning on moving to the city then your best bet is to invest in private medical healthcare insurance to ensure that you can be seen quickly for any issues that might arise during your time in Barcelona.
As is the case in the majority of major European cities, private hospitals tend to be the less crowded and more comfortable option. Catalonia is home to over a quarter of all of Spain's healthcare clinics, so you can rest assured that you will find the best quality and choice in the country here.
Make sure you are fully covered by reading our full Digital Nomad Insurance guide.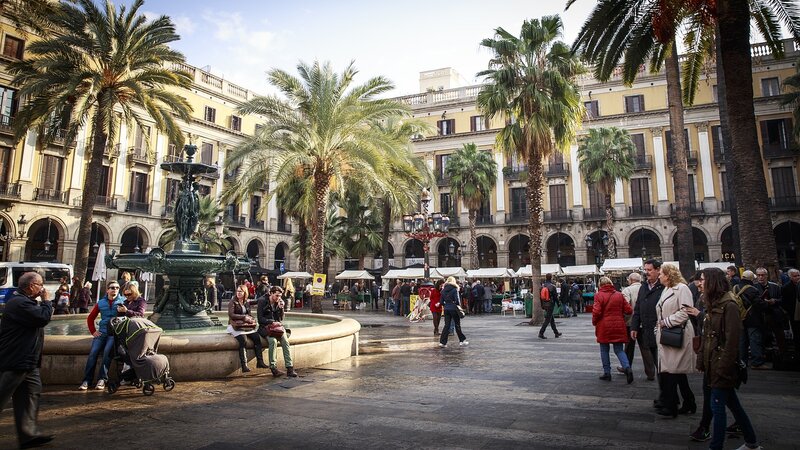 Jobs in Barcelona
As we mentioned earlier, Barcelona is the foremost tech hub in Europe, which has quickly won it a reputation for being the Silicon Valley of the continent. Nearly 40 per cent of all Spanish start-ups are based here, with investment growing steadily year on year – although there's no denying that the current Covid-19 pandemic has had an impact and has slowed things down somewhat over the past twelve months.
Some of the biggest industries in Barcelona include pharmaceuticals and car manufacturing, with the spheres of pharma, healthcare, digital and tech and online retail also strong.
Some of the world's largest companies have chosen to base their headquarters here, and thanks to a thriving international community of expats and digital nomads, freelancing opportunities abound.
Despite the high percentage of English speakers in the city, native speaking freelance writers and editors remain in demand, as to designers, translators and ESL/TEFL teachers at language schools across the city.
Finding work in Barcelona can be time-consuming, but with a little patience you will likely find a remote role in your chosen field that will allow you to continue with your nomadic lifestyle. Landing a job here is certainly easier than it is elsewhere in Spain due to the sheer breadth of choice.
Unemployment figures have been slowly improving over recent years – although this has of course also been impacted by the current pandemic – and highly-skilled workers in particular – for example, in the digital field – should have little trouble finding a temporary contact, if not a permanent one.
Check out our Digital Nomads Jobs Postings to find the best jobs available for Digital Nomads.
Nomad Friendly
Value for Money
Internet
Workspace
English
Food
Safety
Health
Transportation
Friendly
Quality of Living
Cost of Living Barcelona
Barcelona has experienced a surge in popularity amongst expats and digital nomads alike, which means that despite being reasonably affordable when compared with many of its European neighbours, costs have been driven up in recent years. Even so, there is a reason it remains one of the top digital nomad cities in the world, and with monthly rent far lower than you'd expect to pay in the likes of London or Paris it is an attractive choice.
Here is what you can expect to pay for some of the basics during your time in Barcelona:
Accommodation (monthly rental for a studio apartment in the centre of the city):

€800
Accommodation (monthly rental for a room in a shared house): €450
Monthly utilities (gas, electric,  water): Around €150
Lunch at a mid-range restaurant: €10 – €15
A cappuccino at a coffee shop or cafe: €2-3
A local beer (0.33l): €3-4
Monthly metro pass: €40
One-way metro ticket: €2.40