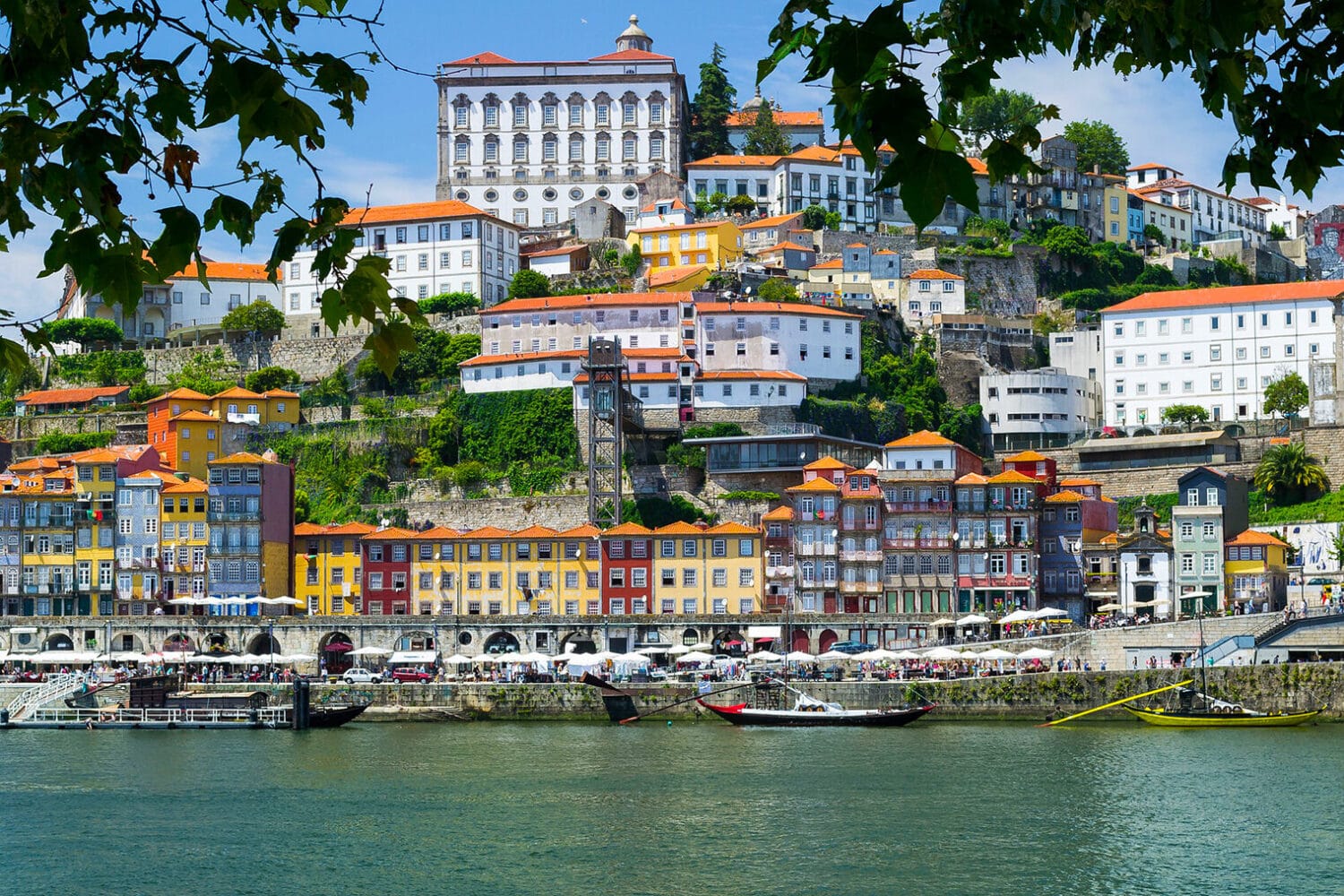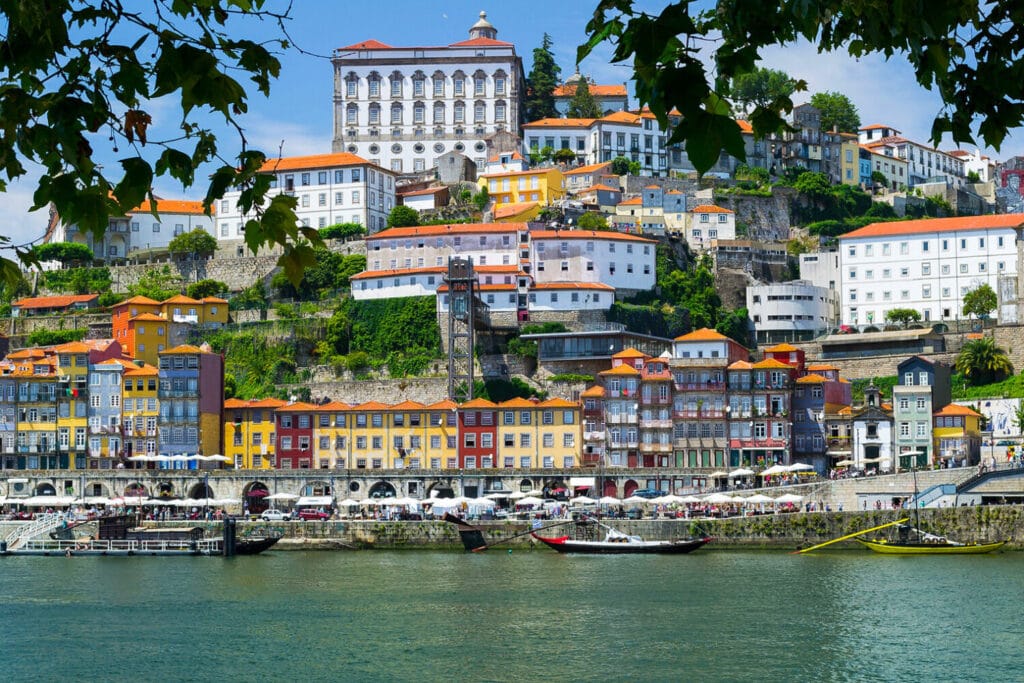 A Digital Nomad Guide to Porto
Portugal is one of the most popular countries for digital nomads and remote workers. It's an ideal European destination to set up base as you have the rest of the continent within easy travel. Portugal also has that authentic European charm that some other countries have lost. The history and culture here are rich, the scenery is majestic, and the climate is pleasant. 
When you think of digital nomads and Portugal, you immediately think of Lisbon. Lisbon is indeed the Portuguese hotspot for anyone who travels and works remotely. But, Porto is fast becoming the second favorite remote work destination in Portugal as it offers a unique atmosphere.
Because Porto is much smaller than Lisbon, it's an excellent alternative for digital nomads who want to avoid the hustle and bustle of city life and prefer a more peaceful lifestyle. Things are also cheaper than in the capital city, so it is ideal if you are looking to keep your living costs low.
Thanks to the city's growing population, many people in Porto now speak English, and the locals welcome the boost to the economy that digital nomads bring. In 2021, Porto has developed an artsy, hipster vibe, and both design and tech startup companies are frequently popping up here. Even so, Porto maintains its medieval history and culture. So when you're walking down the city's winding streets, it's easy to feel as if you have teleported back in time.
Nomad Friendly
Value for Money
Internet
Workspace
English
Food
Safety
Health
Transportation
Friendly
Quality of Living
Living in Porto Overview
Digital Nomad Personal Experience in Porto
I'm not a massive fan of big cities (I grew up in London), so I chose to base myself in Porto for a few months instead of Lisbon. Porto is the perfect size city for me, and I loved how easy it was to walk around. It never felt too big, and I learned to navigate the main areas pretty quickly.
I also found the city to be very safe, and I felt completely comfortable living there. Even though the expat community in Porto is not as big as in Lisbon, it was still super easy to meet other digital nomads. This was primarily thanks to the coworking spaces and the community atmosphere they build through holding regular events. 
Porto is rapidly growing, and now there is a more prominent digital nomad scene than when I was there. Therefore, it is a brilliant time to check out this charming, cozy city.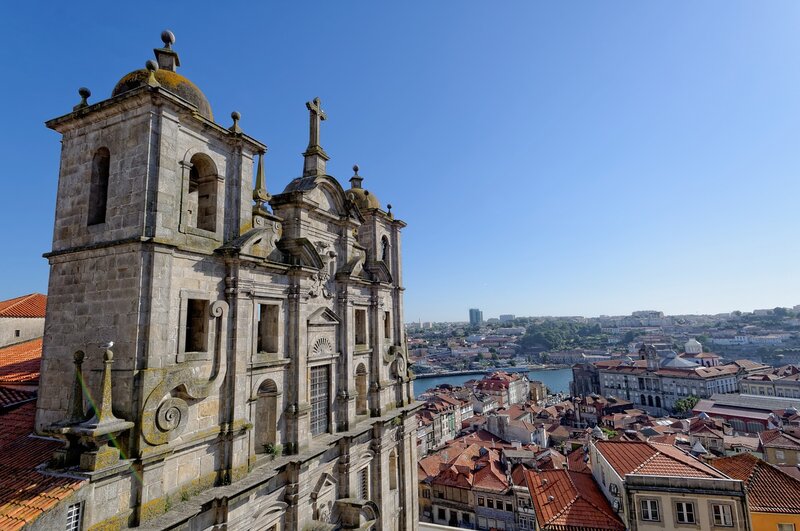 Work in Porto
You won't find as many coworking spaces in Porto as you will in Lisbon. Still, with fewer digital nomads around, there is no need for such a vast selection. Plus, the coworking spaces in Porto are fantastic and more affordable than the ones in Lisbon.
There isn't a massive array of cafes and coffee shops suitable for spending the day working from your laptop. Many coffee places have a grab-and-go style. A few eateries are more tailored to leisurely customers and have an excellent remote working set up and fast wifi.
Best Places to Work in Porto
CRU Cowork
CRU Cowork is located in the heart of the Bombarda Art District, so as you would expect, this space oozes creativity. There are various memberships available, including hot-desking in the open-plan setting, having a fixed desk, or even a private office. 
The amenities here are great too. For example, there is a ping pong table for when you need to let your hair down and have a little fun after a long day in front of a screen. In addition, there's a skype room dedicated to virtual meetings, a fully equipped kitchen, and a great outdoor terrace to get some fresh air on your breaks. Another plus of this coworking space is that it is pet-friendly, so you can take your furry companion to work with you!
Synergy Coworking
Synergy is so much more than just a coworking space. It's a place to connect, collaborate, and create. It is the best coworking spot in terms of facilities and equipment. You'll find a podcasting room, sound and video recording equipment, professional lighting, and a 3D printer! Therefore, if you're a content creator, podcaster, or Youtuber, this is the place to spend your days.
It's not all about work, though. The trendy space has cool chill-out zones with comfy bean bags, a ping pong table, and a karaoke machine. Like CRU, Synergy is pet-friendly, so expect to make some furry friends there.
Porto i/o
This bright and airy coworking space on Rua Cândido dos Reis provides you with complimentary tea, coffee, snacks, and sometimes even beer while you work!. At Porto i/o, it's all about maintaining a healthy work-life balance. They organize lots of fun events like community lunches so you can get to know your fellow remote workers in a relaxed setting.
Mesa 325
Mesa 325 is one of the most popular cafes for working in Porto, thanks to its chilled atmosphere, stable wifi, and high-quality food and coffee. There is no shortage of tables here, so you'll find a spot to base yourself even when it's busy. Mesa 325 is a modern and stylish cafe. However, it feels peaceful and cozy to work from here, especially with a latte and pastry in hand.
Combi Coffee Roasters
Not only does Combi Coffee have an excellent working setup, but they also have the best coffee in town. The cafe has a super welcoming feel, and they play great music that seems to help you get into the zone. The wifi is fast, and the staff will never make you feel like you have overstayed your welcome.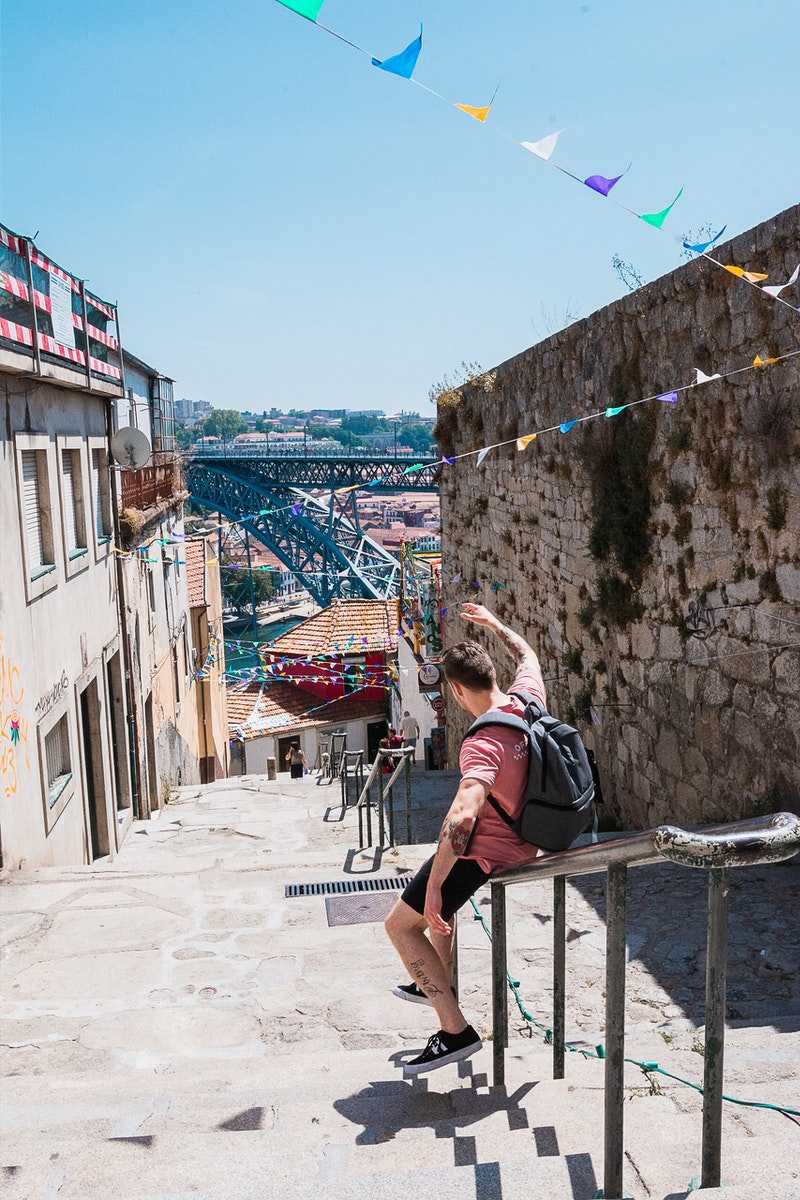 Best Places to Live in Porto
Best Neighbourhoods
Most expats and remote workers in Porto live in the central districts or the up-and-coming areas in the east, such as Bonfirm. Although you may prefer not to live in downtown Porto, I recommend staying close to the city center. This way, you will have access to Porto's public transport to travel between the neighborhoods quickly and efficiently. 
Here is a breakdown of the best neighborhoods to live in Porto as a digital nomad.
Baixa
Baixa is located in the heart of the city center and is the neighborhood with the most hustle and bustle. Many digital nomads like living here because of its lively atmosphere. However, it is one of the most touristic parts of Porto, so it does get pretty crowded in the summer.
Ribeira
Just south of Baixa is the neighborhood known as Ribeira. Situated along the Douro river, this is a beautiful part of downtown Porto. The cobbled streets lined with colorful houses, historic architecture sites, and waterfront restaurants make Ribeira a popular place for remote workers to live. Even so, like Baixa, Ribeira can get busy during peak tourist season. 
Cedofeita
To the north of Baixa is Porto's art district, Cedofeita. It's undoubtedly one of the hipster parts of the city. Therefore, you'll find many digital nomads who have based themselves here. The main street, Rua Miguel Bombarda, is the buzz of Cedofeita, boasting various art galleries, quirky stores, and cute cafes. On Saturdays, Cedofeita hosts the famous artsy 'Porto Belo Market.'
Bonfim
Just outside of the city center to the east is Bonfim. This neighborhood was once a poor urban part of the city. However, thanks to its recent gentrification, it is now a fast-growing area with a strong hipster vibe. Bonfim is loved by students and expats alike as it is quieter than the downtown neighborhoods and free from the tourist crowds. 
I found Bonfim to have a much more residential feel compared to the central areas. In addition, it's a bit cheaper than downtown Porto, although that may change in a few years. Even so, if you're planning to live in Porto for six months or longer, I'd recommend Bonfim. You'll find some great places to work from here as well as craft beer bars and trendy coffee joints.
Campanha
A little further out of the city center, east of Bonfim, lies Campanha. This quiet, residential place is another up-and-coming hipster part of the city. It has recently become a popular expat neighborhood as it is one of the cheapest areas. It is a little far from the city, but it's still connected to the downtown metro lines. What's more, the central railway station in Porto is in Campanha, so it's a convenient neighborhood to live in if you want to explore other parts of Portugal. 
Foz do Douro
I also want to mention Foz do Douro as it is the seaside neighborhood in the west. Foz do Douro is a beautiful area, but it is very fancy with many high-end apartments. Therefore, it is probably the most expensive area to live in Porto. It's quiet and peaceful, but you'll find more rich families living here than digital nomads.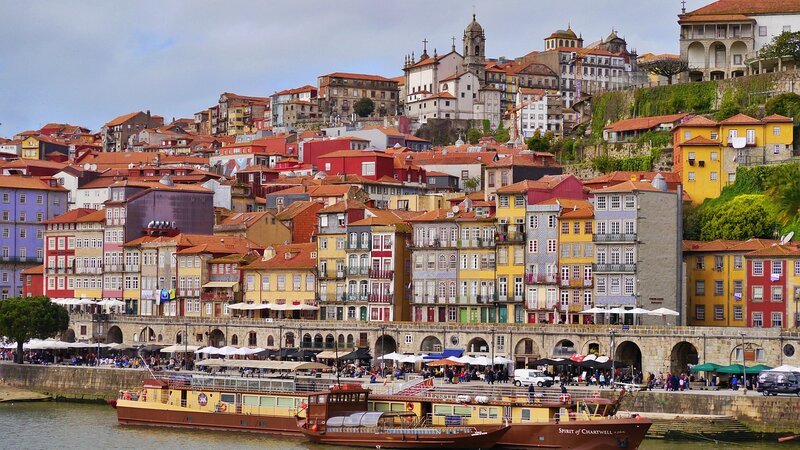 Find an Apartment in Porto
From my experience, finding accommodation in Porto is relatively easy. However, one thing to be aware of is that many landlords prefer to rent their properties short-term. Porto, like Lisbon, is now a top-rated tourist destination, so short-term rental is more profitable for landlords. 
If you only plan to stay in Porto for a few months, you'll have plenty of options. In fact, you could easily find a decent deal on Airbnb. Likewise, if you're looking to base yourself in Porto for a while, I recommend booking an Airbnb or hostel for your first week in Porto. Then, once you are in the city, you can start apartment hunting. 
If you are having trouble finding accommodation, or you just want to avoid the high agent fees, look on Facebook. Join Facebook groups such as 'Porto Expats,' 'Porto Room & Apartment Rentals,' and 'Digital Nomad Porto,' where people post apartments that are available for rent. Check out the Facebook marketplace, too, as there are bound to be plenty of options there. 
In my experience, Facebook is the best place to find places to rent privately and is where I find my apartments and houses 9 times out of 10!
Rental costs
When searching for accommodation online or through estate agents in Porto, you might come across these rental codes, T0, T1, T2. T0 means a studio room, T1 means a one-bedroom apartment, and T2 is a two-bedroom apartment. 
Renting a studio (T0) in the central districts will cost between €500 and €600 a month. If you live a bit further out, such as Campanha, you could find something for around €400.

Renting a one-bedroom apartment (T1) in the city center will be between €650 to €700 a month, but you could find one for as low as €500 outside the center. 
Lastly, Porto is not immune to rental scams. Never hand over or transfer money for an apartment until you have seen the place and signed a contract. Be sure to read the agreement carefully before signing too!
Cheap Places to Stay in Porto
Bonfim Business & Leisure Guest House
This guest house in trendy Bonfim is tailored to remote workers and those traveling for business. A twin room with a private bathroom costs around €780 for one month and includes a work desk and air-con. You'll also have access to the shared kitchen and lounge, and the wifi connection is strong throughout the whole building. The guest house is modern, super clean, and highly affordable.
Cool Guesthouse
This stylish guesthouse on Rua Formosa features a central location with city views for a reasonable price. A single room costs around €1000 for a month's stay. You'll have a desk in your room, stable wifi, and access to a fully-equipped shared kitchen with everything you need, including an oven.
Guest House Triunfo
This is another centrally located guest house that is great for remote workers. A single room with a private bathroom costs on average €1000 for a month, and your spacious, bright room will also have a workspace. It's a family-run residence with a very welcoming feel, and they make a tasty daily breakfast too!
Selina Porto
Okay, so this isn't the cheapest place to stay in Porto, but it's one of the best places to stay to meet other digital nomads. Selina is a worldwide accommodation brand, and its Porto hostel is located on R. Das Oliveiras. The best part about Selina is the community vibe. There is an awesome outdoor chill area and hostel bar, and there is a range of regular events, from DJ nights to yoga sessions. 
A private double room with a desk and bathroom will set you back €1800 for one month. However, if you don't mind sharing, there are many shared options, which are much more affordable. For example, a 4-bed community room is €690 a month.
Exclusive Member Benefits in Porto
Similar Digital Nomad Destinations
Porto Visa
As Portugal is part of the EU and Schengen agreement, all other EU nationals can live and work in Portugal visa-free. If you are from an EU country, you are free to stay as long as you like and can come and go multiple times.
For everyone else, Portugal is still accessible, but for a shorter period. US, Canadian, and now UK citizens can enter Portugal and stay for up to 90 days without a visa. This is also the case for residents from other countries, such as New Zealand and Australia.
However, suppose you want to stay for longer than three months. In that case, you'll need to get in touch with your embassy for information on applying for a long-term visa, such as a one-year temporary residence permit. Visas and permits are much easier to obtain when you are already in the country, so it's best to enter with a visa-free 90-day stay and then apply.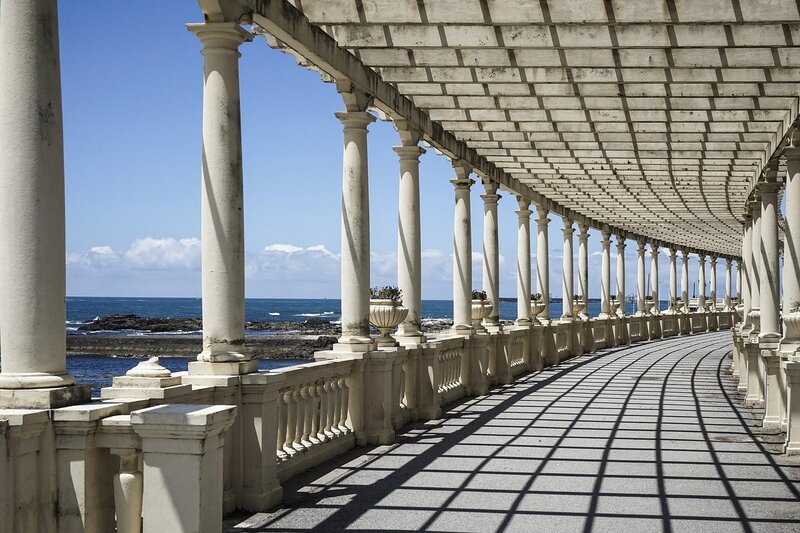 Culture and Food in Porto
Portuguese food is similar to other Mediterranean cuisines, especially Spanish. However, it does seem to have its own unique twist. The flavors are often vibrant and spicy, and ingredients such as olive oil, fish, tomatoes, peppers, and potatoes are central to many dishes. And, of course, Portugal is renowned for its incredible spicy chicken sauces and seasoning.
The best part of Portuguese cuisine, though, is the pastries! The Pastel de Nata (Portuguese egg custard tart) is famous worldwide, but the authentic ones you will find in Porto are phenomenal. These delicious tarts are made from puff pastry and have a creamy custard filling made of egg, milk, and sugar. You'll find some of the best ones at Nata Lisboa, Manteigaria, and Fábrica da Nata.
Pastel de Nata is just one of the fabulous sweets that Porto bakeries have to offer. Another delicious pastry is the Pastel de Feijão, with a flaky crust and a sweet white bean puree filling. I also particularly loved the Pastel de Côco, a pyramid-shaped coconut tart.
Dining culture
A typical Portuguese breakfast consists of bread with sliced cheese, ham, or jam. Locals usually eat this with a milky coffee like a galão or a 'meia de leite.' Most locals then eat a Pastel de Nata or another type of pastry for a mid-morning snack, so you will see the bakeries get busy around 11 am. 
For lunch, many people eat soup followed by a meat or seafood dish with potatoes. However, those on the go will usually opt for a bifana or francesinha instead, which are meat sandwich variations.
Portuguese people are similar to the Spanish when it comes to eating dinner, meaning they eat late! Locals in Porto eat dinner between 8 and 10 pm, even later on the weekends. In fact, it's not so easy to find a restaurant that is open before 7 pm. So, unless you're cooking at home, you might have to align your eating schedule with the Portuguese while living in Porto. 
If locals eat dinner at home, they may prepare a lighter meal consisting of soup, bread, cheese, and salad. However, if they eat at a restaurant, as they usually do on the weekends, they will eat a bigger meal. The most popular Portuguese dinner is probably a spicy chicken dish accompanied by vegetables and potatoes. In Porto, though, the locals seem to go crazy for tripe. 
On Friday and Saturday nights, the restaurants are bustling until after midnight. Locals start by taking long, leisurely meals to unwind from the week. Many will then head to a local bar for a few drinks. 
When it comes to alcohol, as you would expect, wines and ports are top-notch here. However, Portugal's national drink is actually a liquor called 'Licor Beirão.' Beirão has flavors of mint, cinnamon, cardamom, and lavender and is usually served on-the-rocks with a lemon slice.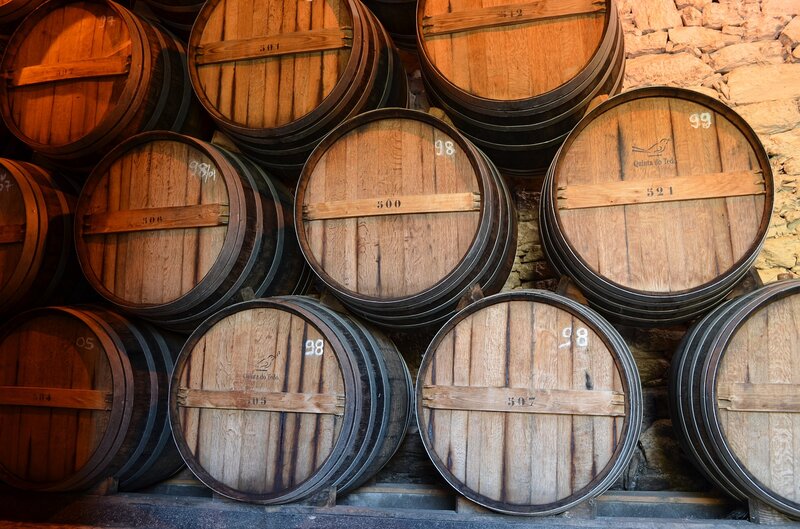 Porto Nightlife
Despite being a small city, Porto has a bustling nightlife scene. Downtown Porto is the liveliest place in Porto at night and is the core of Porto's nightlife. On the weekend, almost every bar and club gets packed, and you'll often see the party spilling out onto the street. 
Bars
Bars in Porto usually play a specific genre of music. Once you learn which bar plays what, you will develop your favorites. Unfortunately, though, many of the most popular bars closed down during the Covid-19 pandemic. So right now, the city's night scene is not so vibrant, but it will surely build back up over the next couple of years. There are still some well-known bars open, though, such as:
Tendinha dos Clérigos, a popular 90 's rock music bar.

Plano B, a much-loved electronic venue with a retro design.

Candelabro, a bohemian wine bar that's perfect if you want a quiet glass of wine in a cozy spot. 

Era Uma Vez em Paris (Once upon a time in Paris), a trendy bar that plays a few different genres and has fantastic cocktails and happy hour deals. 
Fado
If you're not into bars and clubs like me, there is still plenty of cool stuff to do in the evenings in Porto. For an authentic Portuguese experience, you have to check out a fado show at least once. 
Fado is a particular style of musical performance that began in the 1820s in Lisbon. Since then, it has spread throughout the country. However, be warned, it's not an upbeat music genre. Instead, Fado consists of a mournful-sounding singer accompanied by a classical Portuguese guitar. 
A few venues in downtown Porto put on a good, authentic fado show, such as A Casa do Fado and Taberna Real do Fado. It's common to enjoy dinner with the show, and these two venues have great food and wine.
Wine Tasting and cellar tours
Wine tasting is another excellent evening activity to do in Porto. There are many wineries in the south bank that offer tasting sessions and cellar tours. Sala de Provas do Porto, Burmester, and Portologia are three centrally located wineries that offer various wines to try, including the region's renowned port wines.
Night Market
The Mercado Beira-Rio de Vila Nova de Gaia (Beira-Rio Market) is an indoor food market by the river. On Thursday to Saturday, it stays open until 11 pm (and 10 pm other days). It is a great place to eat, drink, enjoy music concerts and admire art exhibitions. The market is ideal if you want a relaxed evening of local cuisine and culture.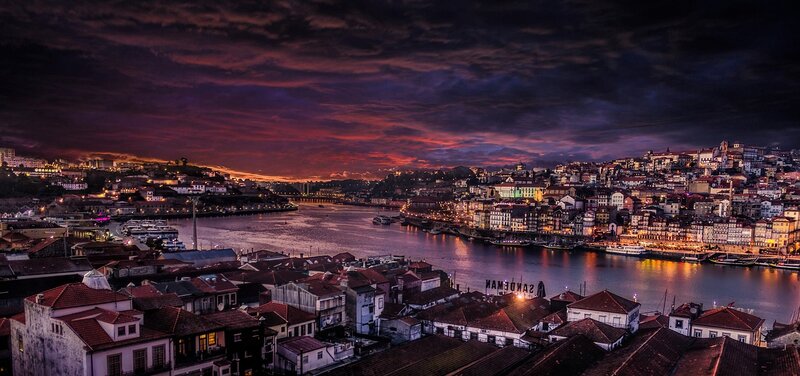 Things to do in Porto
Being a historic city, Porto is full of charm and culture, and therefore, there are plenty of sights to see and places to explore. Here are some of the best things to do and see in Porto.
Wander through Cais da Ribeira & cross Luís I Bridge
Porto's riverside area, Ribeira, is one of my favorite parts of Porto as it is so picturesque. Along with the steep streets and colorful buildings, there is a beautiful square. What's more, while taking a walk along the riverfront promenade, you'll experience superb views of the Luís I Bridge as well as a spectacular sweep of the rest of the city. 
From here, you can take the Elevador da Ribeira to the slope of Barredo for a different perspective of the bridge. You can then walk across the bridge. There are two pedestrian crossings; the upper-level metro line and the lower-level walkway. I recommend taking one one-way and the other one on the way back.
While you are south of the river, definitely check out Miradouro da Serra do Pilar. This scenic spot gives panoramic views of the city from high up and is an incredible place to see the sunset.
Relax by Porto's seafront, Foz do Douro
With a long promenade, multiple beaches, a lighthouse, and an iconic pergola, you can easily spend a day in Porto's beach district, Foz do Douro. The main beach, Praia dos Ingleses, is a lovely sandy space ideal for sunbathing and swimming. There are also some rocky beaches in this area that are nice for walking, such as Praia do Homem do Leme and Praia de Gondarém. By Praia de Gondarém, you will find the Pérgola da Foz, which is an excellent spot for sunset and for taking your new Instagram photo!. 
Further south is Praia do Carneiro, a pleasant beach with views of the 19th century Felgueiras Lighthouse. Close to the lighthouse, you'll find the stunning Jardim do Passeio Alegre. These beautifully landscaped grounds are home to an 1800s Franciscan convent and offer a peaceful respite and nature walk.  
Explore the historical sites
Architecture is plentiful in Porto, so it can be overwhelming to know where to start. Some of the best historical sites around the city center are:
Clérigos Church & Tower

– This 76m tower has a spiral staircase you can climb for incredible city views.

Bolsa Palace

– This quirky 19th-century building features a neoclassical exterior and eclectic interiors.

Church of São Francisco

– A 14th-century gothic church located right next to the Bolsa Palace.

Muralha Fernandina

– This is one of my favorite historic sites in Porto. These medieval defensive walls feature very steep steps, which from the top give expansive views. There is a funicular that runs right next to the steps if you don't feel like walking, though.

Livraria Lello

– This historic building is a bookstore that looks like an ancient library. There is a winding wooden staircase inside, and it is a mesmerizing place to wander around. Interestingly, this is also where Harry Potter author JK Rowling began writing the famous book series.

Climb the Arrábida Bridge
If you're looking for a unique and adrenaline-filled activity to do in Porto, book onto the Porto Bridge Climb. This company offers guided climbs to the top with all the safety gear you need, including a harness, lifeline, and handrail. The climb is exhilarating, and the views from the top are incredible. It's a must for all adrenaline seekers!
Why not get out into the water and try a new activity? Surfaventura in Praia de Matosinhos holds group surf, bodyboard, and SUP classes for all levels, including first-timers, and they supply all equipment. It's a super fun activity to do with fellow digital nomads and makes a great bonding experience.
Visit the Fundação Serralves art museum
This contemporary art museum puts on frequently changing temporary exhibitions to celebrate modern-day Portuguese artists. The art is unique and intriguing, and therefore, an ideal place for art fans to visit. Moreover, there is a beautiful and immaculate sculpture garden surrounding the museum too.
Chill at the Passeio das Virtudes
Passeio das Virtudes is undoubtedly one of the best spots in the city to relax and watch the sunset over the Douro river. This small, split-level garden is popular with young people and students. It is often full of people enjoying picnics or just relaxing. There are also a couple of craft beer bars around, so you can enjoy a drink in the sun while watching the sunset.
Take a day trip to Douro Valley
When you feel like getting out of the city, jump on the train to Douro Valley for some fresh air, greenery, and of course, wine. Douro Valley is Portugal's most famous wine region. Therefore, many tourists and locals come here for a scenic and relaxing wine-tasting experience. However, along with the vineyards and wineries, some cute authentic Portuguese villages here are worth visiting. Plus, there are plenty of stunning vistas too!
You can get to the Douro Valley by taking the Douro Line train from Porto. The journey takes less than two hours, but it will go by quickly as there are beautiful landscapes to admire throughout the route. Trains to Douro Valley run roughly every two hours from 7 am to 7 pm.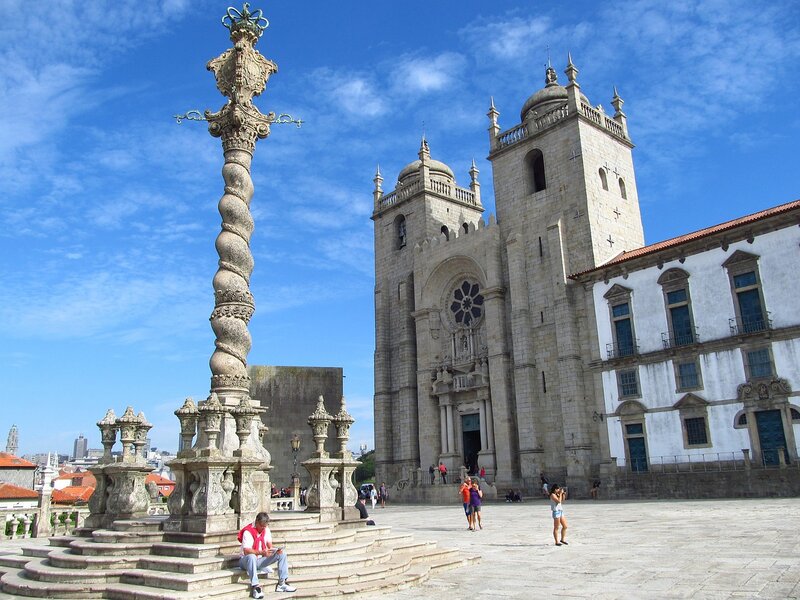 Best Time to Visit Porto
Portugal has a warm-temperate subtropical climate, but the country's north gets much colder than the south. Therefore, as Porto is in the north, the city can get pretty chilly during the winter months with average temperatures of 9/10 °C.
The city's location also brings strong winds during the colder half of the year. Moreover, rainfall increases between October and May, with November to January seeing the most rain. There is an average of 160 – 190 mm of precipitation (12/13 days per month) during this time.
Luckily, summers in Porto are warm, sunny, and dry. There is little rainfall and an average temperature of 20 °C. Temperatures can often peak at 25 °C in July and August, but it rarely ever gets unbearably hot. There is also a cool northern breeze from the sea that frequently blows in the afternoon during these months, keeping the air from feeling humid. Because Portugal is in the Northern Hemisphere, the days are long in the summer and short in the winter. 
Porto is ideal for people who like mild temperatures, where it's neither too hot nor too cold. However, compared to Lisbon and the Southern regions of Portugal, Porto does have a colder climate. The ocean in Porto is also much chillier than in the south.
Porto for Families
Porto is a very family-friendly place and a pleasant place to bring up children. Porto is generally a very safe city for kids, and in the central neighborhoods, there is a low crime rate. 
Activities for kids
If you're moving to Porto with children, you'll find plenty of fun activities and things for them to do, whatever their age. Here are some of the most popular family-friendly attractions.
Gaia Biological Park

– Located to the south of the river is this nature park that homes over 700 species of wild animals and birds. I love this park because most of the animals here were rescued from abuse, ill-treatment, or illegal ownership. The park focuses on environmental education, making a fun and educational day out for older children.

SEA LIFE Porto

– The SEA LIFE Porto Aquarium is one of the most exciting places to go with your children. The aquarium hosts many displays, talks, and feeding demonstrations, so it serves as an educational day out too. Highlights are the ocean tunnel, rockpool, and penguin enclosure. 

The World of Discoveries –

The World of Discoveries is a part interactive museum, part theme park. The venue is full of engaging exhibits, showing the history of the early Portuguese settlers, theme park rides, and a souvenir shop.

Piscina das Marés

– The waters of Porto's beaches can be cold and fierce, which makes the ocean unsafe for children to swim in. Piscina das Marés is an outdoor seawater swimming pool located on the beach of Leça da Palmeira in Matosinhos. There is a large swimming pool for older children and adults and a smaller one perfect for youngsters.
Schools and daycare
There are only two international schools in Porto that teach in English, The CLIP Oporto International School and Oporto British School. Both schools cater to children aged 3 to 18, and the tuition fees are similar, ranging from €7,500 to €12,800 per year. Both schools have pretty good reputations, but the Oporto British School has native English teachers.
Living in Porto
Porto Transportation
One of the best things about living in Porto is how easy it is to get around. The city has an efficient and extensive public transportation system. This consists of the metro, buses, and trams, all of which are run by the same operator, Sociedade de Transportes Colectivos do Porto (STCP). Therefore, when you live in Porto, there is no need to rent or buy a vehicle. 
Metro
The metro consists of over 80 stations and six lines, running daily from 6 am to 1 am. The network is easy to navigate as each line has a letter and color: the A (blue) line, B (red) line, C (green) line, D (yellow) line, E (purple) line, and F (orange) line.
The metro is very affordable, with one-way fares starting from €1.20. To use the metro, you need a rechargeable Andante card that you can load money on to. You can purchase one of these for less than a euro. You have to validate every journey you make by holding your card against the machine upon entering a station or changing lines. Alternatively, you can buy Porto cards that give you unlimited travel for a certain number of days, but tourists mainly use these.
Buses
There are over 75 bus routes throughout Porto and its surrounding regions. The bus network extends much further than any metro line, so it is a suitable mode of transport if you need to travel to the city's outskirts. Buses are almost as frequent as the metro, running regularly from 6 am to 9 pm, and then with a limited-service until 1 am. You can use your Andante card on Porto's buses, and the fares are similar to the metro. 
Trams
You will find three tram routes within the city of Porto: Line 1, 18, and 22. You can use either your Andante card or purchase a single ticket on board for about €3.50.
Aside from the STCP trams, you can also travel on the traditional Funicular dos Guindais. The funicular is a single-track cable car that runs up and down the steep hill from Ribeira to the Batalha square. Tickets cost €2.50 each way, and the operating hours vary depending on the season.
Walking
Porto city center is small and walkable. In my opinion, walking is one of the best ways to get around the city. Porto is full of quirky, colorful buildings and narrow, cobbled, and winding streets, many of which you don't see on public transport. Therefore, walking is a great way to experience Porto's majestic charm, stay fit, and save money!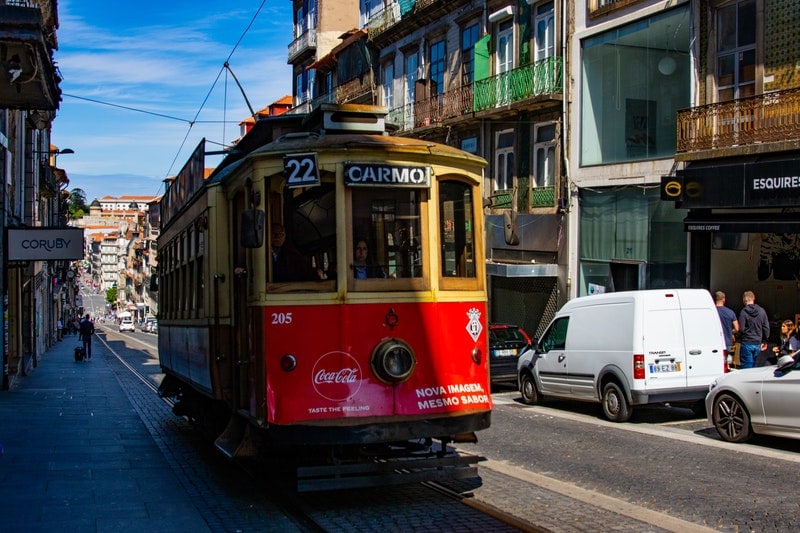 Fitness and Health
It's easy to stay in shape when living in Porto as there are gyms and fitness centers dotted around all the neighborhoods. Gym membership is very affordable here too, so with so many centers to choose from, you are bound to find a good deal. Here are a few of my favorites:
Fox Gym

– Located in north Bonfirm, Fox Gym is a fully equipped gym that offers a vast selection of fitness classes, including Yoga, Cycle, Kickboxing, and Zumba.

Holmes Place

– This centrally located gym also has a swimming pool and spa, including a sauna and jacuzzi.

Fitness Hut

– There are three branches throughout Porto, all of which offer fantastic sign-up deals and affordable memberships. They also have jam-packed class schedules ranging from pump to step to spinning.

Be in Balance

– Located in the west of Porto, this is an extensive fitness and wellness center with a state-of-the-art spa with treatments such as water jets and a massage center. They also hold many different classes such as yoga, pilates, and functional fitness.
Aside from the fitness centers, Porto has many beautiful outdoor areas perfect for running and outdoor workouts. 
Serras do Porto

– Whether you're an avid runner, hiker, or cyclist, you have to check out Serras do Porto. It is located far out of the city center. Still, this gigantic park has 90 kilometers of signposted tracks divided by difficulty and activity.

Matosinhos Beach

– The long coastline of Matosinhos Beach is ideal for a run with a view. There are also some mini outdoor gyms here with fitness and weight training equipment available for free use. 

Porto City Park

– In the west of the city, close to the beaches, you will find the city park. Here there are sports fields, sand volleyball courts and plenty of cycling & walking paths. What's more, every Sunday morning during the summer, there are free yoga, pilates, and tai chi classes here.
Porto People
Over 200,000 people reside in Porto, but only around 12,000 (5%) of Porto's residents are foreigners. Therefore, the majority of the people you will encounter in Porto are Portuguese. There is also a substantial Brazilian population in Porto, plus immigrants from the former colonies. 
The Portuguese are warm, friendly, and genuine. They are very welcoming to foreigners, but they don't go over the top to accommodate and help out. This is something I particularly like about the Portuguese as they don't come across as false or like they have ulterior motives.
In my experience, I found the locals in Porto friendlier than in Lisbon. However, this is most likely because Lisbon is a much bigger and busier city. However, during my time in Porto, I learned a few fun facts about the locals here. 
The residents of Porto are affectionately called "​Tripeiros" because of their love for eating tripe. In fact, they love it so much that they created their own dish called "Tripas à Moda do Porto." As a vegetarian, I never tried this specialty, so I cannot comment on its taste!

Porto is often referred to as the "Invicta" city, meaning undefeated. This name comes from the 19th Century Portuguese civil war where Porto was not conquered and survived a year-long siege.

In general, Porto residents see Lisbon as their rival. They might talk down on the Lisbonites and often will define their character as the opposite of theirs.
Religion and values
Portugal is a predominantly Roman Catholic country. Like other Catholic European countries, the Portuguese have a close-knit family ethic. Because of this strong family bond, it's not uncommon for children to live with their parents until at least their late 20's. Even though most Portuguese are Catholic, most of the younger generations don't actively practice the religion and attend church regularly. 
The rise of expats and digital nomads
Porto is a fast-growing city with more and more foreign nationals moving to this Portuguese paradise every year. Therefore, English is now widely spoken throughout the city, and it's easy to meet other expats and digital nomads. 
Many coworking spaces like Porto i/o and Synergy hold networking events where you can get to know other nomads in the city. You can check 'meetup' for upcoming events as well as the 'Digital Nomads Porto' Facebook page.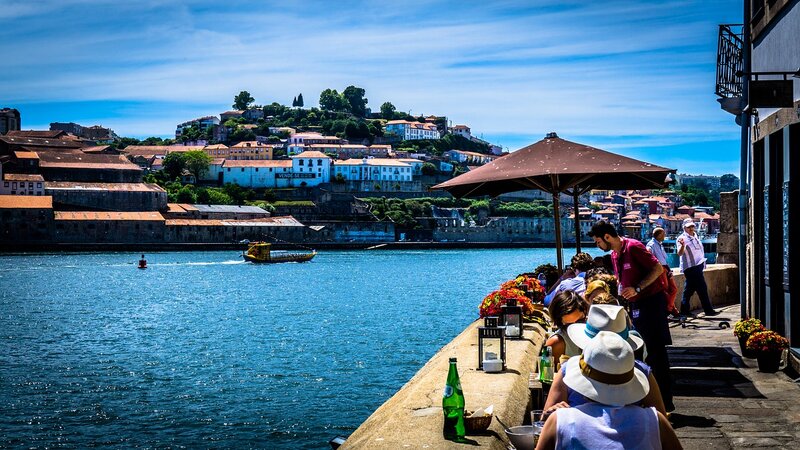 Porto Insurance and Medical Care
In 2018, Portugal ranked 13th on the Euro Health Consumer Index for healthcare quality, a higher rating than the UK, Ireland, Spain, and Italy. The country's high-quality healthcare is evident as the average life expectancy in Portugal is 81 years. 
In Portugal, there is a mixture of public and private hospitals. The public healthcare system is known as Servico Nacional de Saúde (SNS). It is free and available to all residents, including expats. However, not all services are free, and in recent years, there have been many changes. Because of this, some residents now have private health insurance to supplement what the public health service does not cover. 
Nomads from other EU countries can access the free healthcare system through the European Health Insurance Card (EHIC) scheme. Remote workers from countries outside the EU will need to purchase private health insurance to cover their stay in Portugal. What's more, if you're an EU resident and planning to live in Portugal for a long time, it's best to get insurance anyway. This is because EHIC cards are for tourists and travelers staying places for short periods. So, if you try to use it after six months of living in Porto, you may have trouble. 
As the second-largest city in Portugal, you can be confident of finding a good selection of high-quality hospitals and other health care providers in Porto. Here is a list of the main ones:
Geral de Santo Antônio Central Hospital

Clinica Central do Bonfim LDA

Hospital CUF

Hospital Central Especializado de Crianças Maria Pia

Instituto CUF

Lusiadas Saude
Aside from hospitals, there are numerous health centers (known as Centros de Saude) that you will find throughout the city. They offer general GP services, non-life-threatening emergency care, and maternity and childcare services. Pharmacies are plentiful too. Most open between 9 am to 7 pm on weekdays, but a few stay open 24/7.
For most residents, dental care is not available on the SNS and, therefore, not free. This is another reason why it's always best to have private health insurance, regardless of your nationality. Here are the leading dentists in Porto:
ORALKLASS

Porto Dental Institute by Falcão

Clínica Dentária Cerejeira & Leão

Centro Médico-Dentário

Porto Vita Centro Dental Clinic
The emergency number in Portugal is 112. This number will connect you to ambulance, police, and fire services.
Make sure you are fully covered by reading our full Digital Nomad Travel Insurance guide.
Jobs in Porto
Most expats living in Porto are digital nomads and remote workers. There are very few in-person jobs available for foreigners. This is especially the case now post-Covid. Like most parts of Europe, Portugal's economy has taken a hit, and many Portuguese have lost jobs. 
Because of this, Porto is a great, affordable European city to live in if you already work remotely. If you don't, Porto is not the place to move to in the hopes of getting a job, even if you are an EU national and can legally work here. 
There may be a few positions open for native English speakers, such as in the international schools. Or, if you're a doctor or surgeon, you could potentially get a job in one of the hospitals. However, these positions are very few and far between. 
The average monthly wage is around €2,600. As the cost of living is pretty good, many people working in Porto don't struggle to get by. Of course, this can vary greatly, with wages in some jobs being as low as €700.
Aside from remote jobs, there are work opportunities for entrepreneurs in Porto. In recent years, the city has become a popular place for startup businesses, particularly in the tech or design fields. In fact, in 2021, the tech industry in Porto is thriving. There are many tech events and conferences for those working in the industry and those looking to enter it. The 'Digital Nomads Porto' Facebook page is a great place to stay updated on Porto's startup tech companies.
Check out our Digital Nomads Jobs Postings to find the best jobs available for Digital Nomads.
Nomad Friendly
Value for Money
Internet
Workspace
English
Food
Safety
Health
Transportation
Friendly
Quality of Living
Cost of Living Porto
One of the reasons why Porto is becoming popular with remote workers is the low cost of living. Porto is more affordable than many other European cities of its size. If you're considering moving here, expect to spend about $1250 a month on rent and all additional living costs. This is the estimated cost for one person living in an apartment in the city center.
Your transport costs will be meager living in Porto, even if you're traveling around a lot. You can purchase a monthly pass for $40, which will give you unlimited access to Porto's metro, buses, and trams.
A cup of barista coffee in a cafe costs around $1.50, and a meal in a local restaurant is about $7. Eating in fancy restaurants will be more expensive, but still usually $20 or less. Groceries are pretty cheap in Porto; therefore, you can cook for yourself cheaply. Most digital nomads find a balance between eating at home and in cafes and restaurants. As eating out isn't expensive, you can enjoy your fair share of Portuguese cuisine. 
Utilities are not expensive in Porto, and you shouldn't pay more than $80 a month for electricity and water. Of course, this will depend on the season, though. It can get cold enough to use heating in the winter, so this can hike up your electricity bill during those months. Another utility to consider is the internet; a fast and stable wifi connection costs on average $30 a month. 
In terms of leisure, going to a riverfront bar for a few drinks may cost around $20, a cinema ticket about $7, and monthly gym membership around $30. Your monthly leisure and entertainment costs will entirely depend on how much you like to go out. Still, in general, you can enjoy your free time in the city for an affordable price.