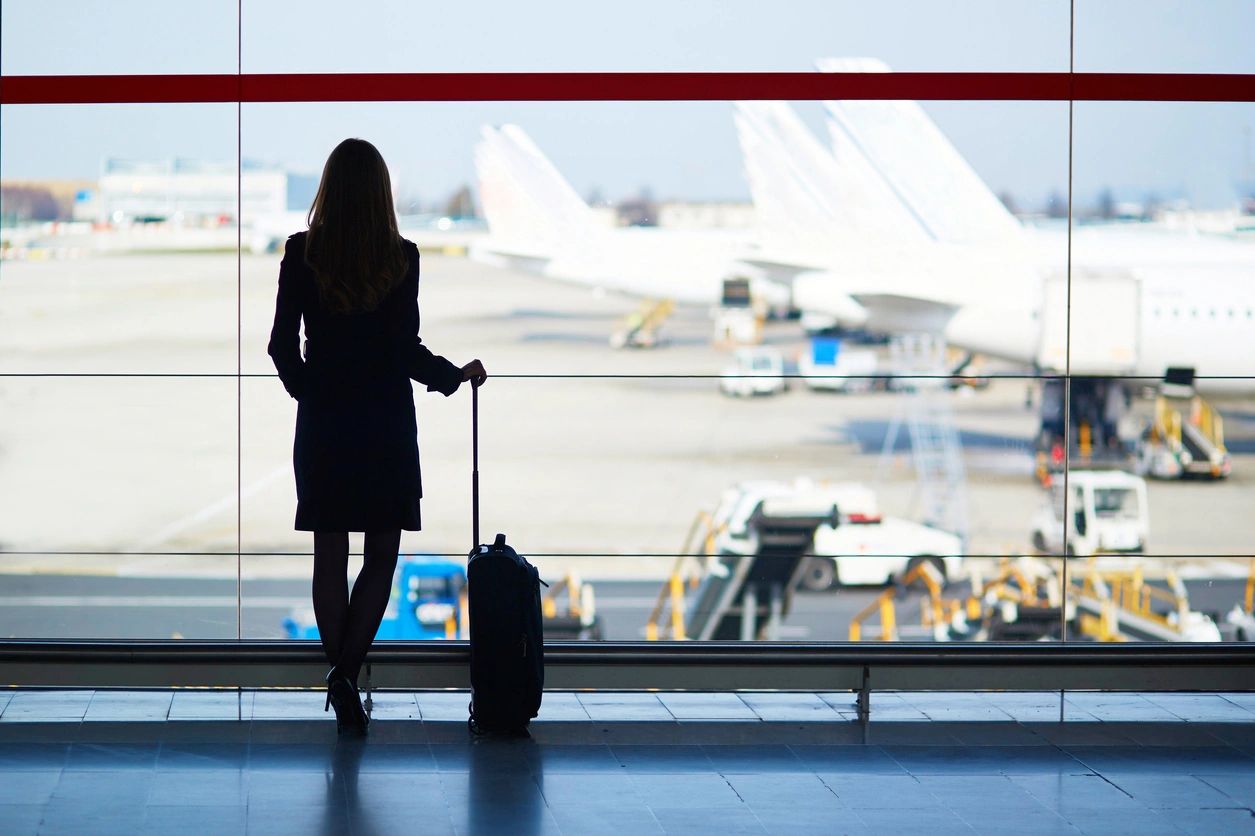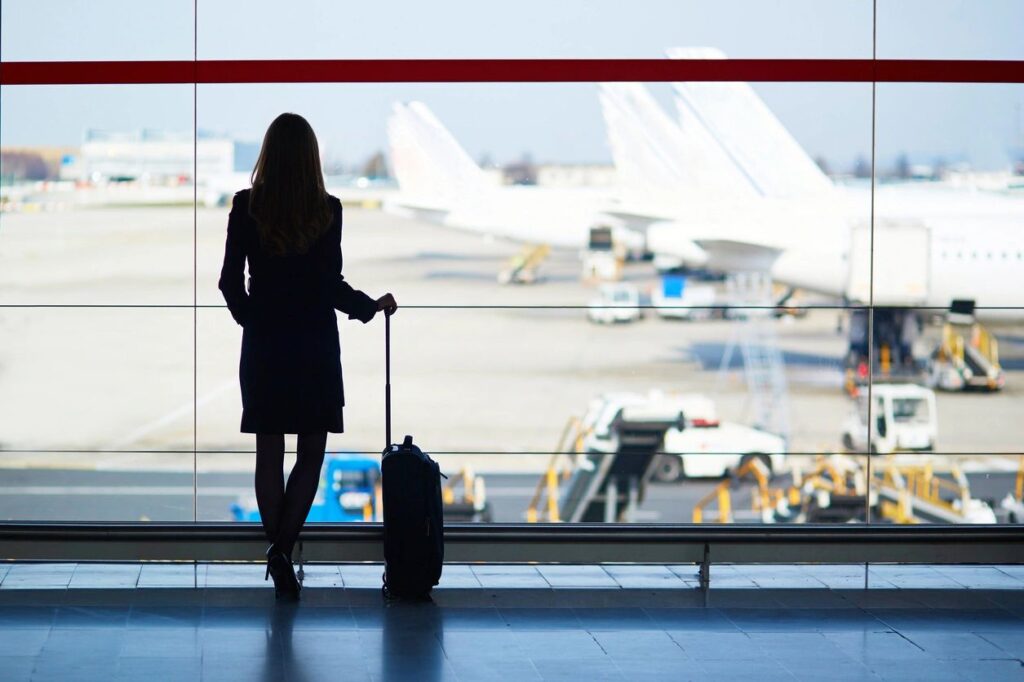 Everything You Need To Know About Digital Nomad Travel Insurance
Introduction To Digital Nomad Travel Insurance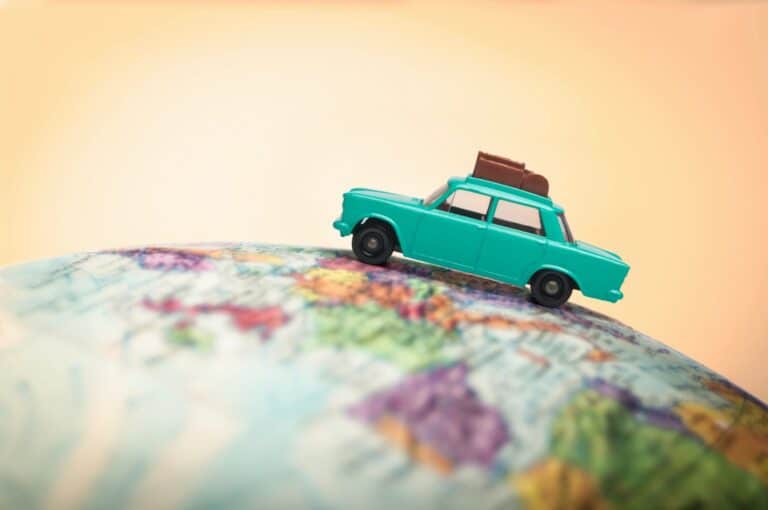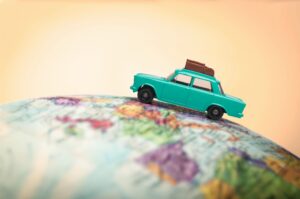 You booked the flight. You planned the route. You packed your bags. 
You're all r
eady to go off on your amazing trip right? 
Not so fast! 
Digital Nomad Insurance is something that everyone hates to purchase, but absolutely needs to have in the event of an emergency or a disaster (Buzzkill I know…)
The COVID-19 pandemic has shown us that for travelers, travel insurance is essential. (Assuming that your travel insurance covers pandemics…That's a whole other story)
Digital Nomad Travel insurance is just like any other form of insurance that you may purchase. It protects you and your trip from the financial risks of cancellations, delays, and evacuations to name a few. The protection varies widely since there are many things that can change the outcome of a trip.
Some Digital Nomad travel insurance policies only cover minor incidents such as lost-luggage or the cost of having your rental car towed back to the city. While other travel insurance policies cover these smaller events plus major emergencies such as repatriation of one's body back home.
Besides knowing exactly what is covered, it is critical that travelers know how much they are actually paying for travel insurance. While payment might seem straight-foward on the surface, many insurance companies have different fees or extras hidden within the contract.
It's not hard to realize that an all-inclusive Digital Nomad plan that involves a cancel for any reason clause is much more expensive than a basic travel insurance plan that covers a limited amount of emergencies. Also, the length of a trip and the number of travelers included on the plan can have a big impact on cost.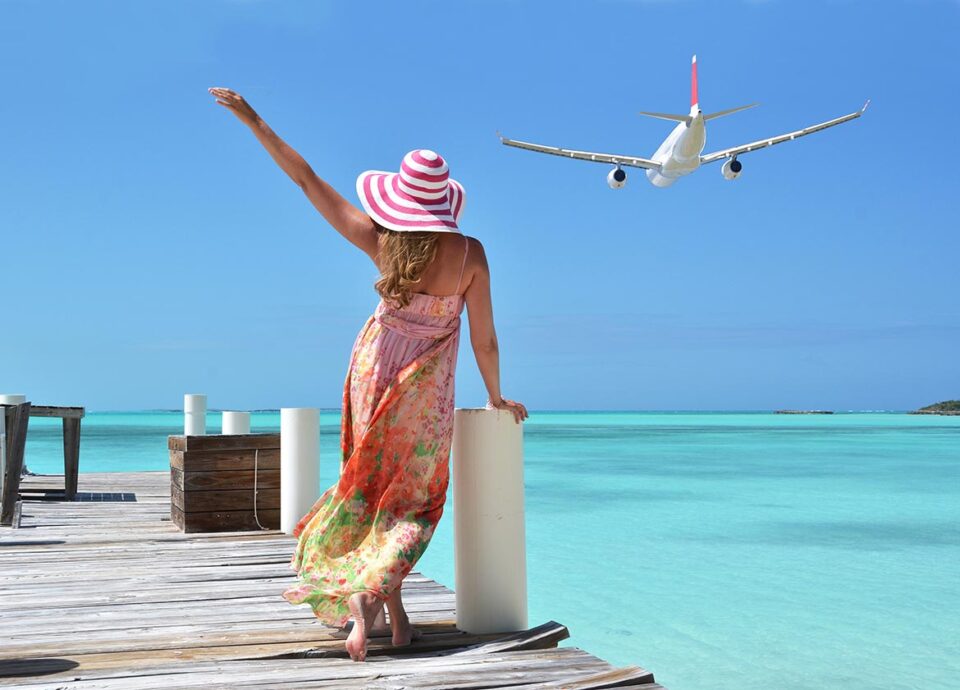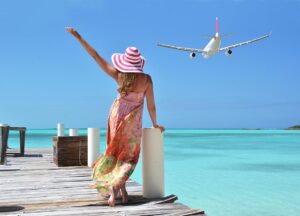 You can generally expect to pay 5-10% of your nonrefundable trip according to InsureMyTrip. So, for example, say you bought a trip package that cost $10,000, travel insurance that will cover the entire trip will cost around $500-$1,000. 
To make sure you are adequately protected for a fair price, you are going to have to determine how much travel insurance you'll need. This depends on a few factors. One of the main determinants of how much travel insurance you'll need is to figure out what you will be doing on your trip. There's a big difference between night time strolls in between pizza and pasta in Rome and going on a full mountain trek to Machu Picchu in Peru. Another major factor is a pre-existing medical condition. For example, if you are diabetic, it's a good idea to purchase travel insurance that covers hospital visits.
What Are The Best Digital Nomad Travel Insurance Companies?
The amount of travel insurance companies on the market is overwhelming. In my opinion, I have found it difficult to sort through the viable options. It wasn't until I started trying out different travel insurance companies for different trips that I started to figure out which companies are legitimate and work well for my travel style.
To save you the stress and hassle that we've gone through, we've laid out the 4 best travel insurance companies on the market:
Travelex Insurance –

Based in London, Travelex offers some of the most comprehensive travel insurance policies in the industry. What makes Travelex plans great is that they lay out what is included in your plan in an easy to read chart. They have a wide range of plans going from all-inclusive to a la carte options. For those backpacking or going on holiday, I'd recommend choosing either the Travel Basic or Select plan. While there are a few differences between the two plans, the main one is how long you plan on traveling for. The Select plan is geared for those traveling for a year, while the Basic plan covers you for at most one month. Most importantly, Travelex makes it simple and easy to file a claim. You can start the claims process online by finding your policy number. Finally, Travelex offers a service to expedite an international driving permit. This may sound unnecessary, but there are a surprising number of countries that will fine you if they catch you driving without this permit. Travelex is truly a one stop shop for all your travel accessory needs.

 Travel Insurance AAA –

This company is unique since they have different branches that serve each region they operate in. AAA and partner Allianz Global have many different options to choose from, but it's hard to go wrong with two industry leaders for the past 20 years. AAA makes it easy for families to travel together and be protected. Their OneTrip Prime plans allow children under 17 to travel for free when they are traveling with their parents. Yes, you read that correctly…free! That's massive savings for families. Another interesting travel insurance option they offer is AllTrips Premier. This plan covers worldwide trips for an entire household for a year whether you travel together or separately. Similar to Travelex, AAA allows you to check a claim, but an added feature, is the claim checklist. Depending on what policy you have, you are able to see what documents you will need to have ready when you file your claim. While price and policies are important, it is crucial that insurance companies make it easy to file a claim, something that is not always the case in the insurance industry. 

Costco Travel Insurance –

Costco, the large members-only warehouse that sells everything from groceries to electronics in bulk, has its own travel branch. Through Costco Travel you can book hotels, rental cars, cruises, and travel insurance. Costco's travel insurance is called Travel Guard Protection Plan. The policy is great for domestic travel in the US. However, many American healthcare plans already cover domestic travel. In many cases, this type of travel insurance is not needed. The domestic plan would come in handy if someone has a high deductible on their health insurance.  Costco does have a strong reputation for customer service in case of an emergency and even follows up after your trip to make sure things went smoothly. One area where Costco's travel insurance is sorely lacking is international travel.

AardvarkCompare

, a popular website to compare travel insurance, recommends taking out at least a $100,000 travel insurance policy for international travel. Costco, however, only has a maximum policy of $50,000 for international travel. Considering that international hospitals can charge foreign patients up to $4,000 a day for long-term stays, Costco's international travel policy can leave you with a huge medical bill. Be sure to include Costco in your travel insurance search for domestic travel, but I would not recommend it for international coverage.

 Axa Insurance – Axa has some of the most straight forward travel insurance policies out there. There are three travel insurance plans that Axa offers: Bronze, Silver, and Gold. Each plan has a different trip length that is covered and different features as well. One nice aspect that Axa offers is that cruise, golf, and winter sport coverage can be added for a fee to all three plans. Axa specifically mentions, many companies do not, that you will not be covered by the policy if an accident happens when you are under the influence of drugs and/ or alcohol. Another factor to consider is pre-existing conditions. All companies restrict pre-existing conditions (Always check what each company considers a pre-existing condition. It varies for each policy. Unfortunately, serious conditions such as heart disease or cancer will always be considered pre-existing conditions.), but Axa is quite strict on their pre-existing conditions. They consider pre-existing conditions any ailment which needed surgery or inpatient care for the past 5 years prior to coverage. This means that anyone one that is perfectly healthy now, but needed knee surgery, for example, 3 years ago could be charged a premium. With this being said, the quality of the coverage is excellent. Axa's Gold plan has been awarded a perfect 4-star rating by travel insurance reviewer Fairer Finance. Overall, Axa offers solid policies. Axa should absolutely be on the short-list of travel insurance companies for any skiers, snowboarders, and golfers.

What Kind Of Travel Insurance Should a Digital Nomad Get For These Countries? Why?
Now that you are aware of what travel insurance is and which companies offer the best policies, I'm sure you are wondering what kind of travel insurance you need for each country you travel to.
Here is a comprehensive list of travel insurance for commonly traveled to countries and cruises:
Best Travel Insurance For: Cruises – Cruises have many things that need to go right for a successful trip. You need to catch your ship in an exotic or faraway destination then visit other countries during the cruise… and not miss a single connection. According to Travel Insurance Review, it is important to look for these factors when choosing cruise travel insurance:
Evacuation Coverage – minimum $500,000

Trip Interruption Coverage – Up to 150% reimbursement of unused travel cost 

Missed Connection Coverage – In case your flight is cancelled, delayed, or other travel issue that forces you to miss your ship

Financial Default Coverage – To cover the company going bankrupt and no longer able to operate your cruise.    

Hurricane Coverage – Many cruises take place in areas where hurricanes are common.
There are three main players in the cruise travel insurance industry that fit these specific requirements: TinLeg, Travel Insured, and IMG. It's hard to say that there is a clear main player in the cruise travel insurance business, but each of these companies have their own perks and benefits that fit each price range. 
TinLeg is best for anyone that is searching for value. They have hurricane insurance that gets triggered immediately after any delay and no deductible for medical evacuations. TinLeg also has a luxury plan that includes a Cancel For Any Reason clause. 
Travel Insured's hurricane coverage kicks in if there are any warnings, before a hurricane hits. This expands your protection tremendously and offers peace of mind in an emergency. The company also covers any change or re-booking fees if a cancellation is necessary. 
Finally, IMG has hurricane warnings included as well as a Cancel For Any Reason clause (Especially relevant at the moment with the COVID-19 pandemic). Their Travel LX plan even expands to cover adventure activities, rental car damage, and non-medical evacuations.  
Best Travel Insurance For: Europe – Europe has many different countries within the continent all with different views of the required amount of travel insurance for visitors. That's why I consulted Schengen Visa Info for the most up to date requirements for European travel insurance. Here is what the website recommends:
Medical Emergency – Sickness or accident

Emergency Evacuation

Repatriation Of Remains

Return Of A Minor

Trip Cancellation

Trip Interruption

Accidental Death Or Injury

Funeral Expenses

Lost Or Stolen Luggage

Emergency Replacement Of Essential Items

Hijacking/ Terroism

Travel Delays/ Cancellation

Pregnancy-Related Expenses
As you can see, it is quite an extensive list of requirements for the continent. Travel insurance to Europe is surprisingly reasonably priced considering that the policy must include all of the EU member countries and the list of requirements. There are two companies that Europe suggests using for travel insurance. 
The first one is Axa. The company meets all of the requirements for Europe and provides plans ranging from 8 to 180 days (6 months). They have two plans. The first one is called Axa Schengen and it only covers the Schengen zone (Creative I know!). The second one is named Axa Europe Travel. This plan covers all of the Schengen zone plus the UK and any EU members (Example: Norway).
The second company that Europe recommends for travel insurance is Europ Assistance. They have two similar plans to Axa. One plan covers only the Schengen zone while the other plan covers Schengen plus the EU. One nice addition that Europ Assistance has in the Schengen plus EU plan is the return and lodging of a companion. It's nice to have the comfort of knowing that your partner, friend, or loved one can make it home safely in case of an emergency.
Overall, you can't go wrong with either company if you are traveling solo, but if you are traveling with someone, we recommend Europ Assistance.
Best Travel Insurance For: Cuba – Starting in 2010, the Cuban government required all tourists visiting Cuba for any period of time to purchase travel insurance. This law came about because tourists were abusing the medical system by not paying outstanding hospital bills. 
Depending on what country you are from, Cuba will require a more comprehensive or basic plan. For example, Canadians only need to show proof that they are part of their provincial health care system where they reside. Americans, on the other hand, need additional travel insurance beyond what they currently have. 
Cuba does not have certain requirements for the travel insurance policy. However, it is recommended that a plan be more comprehensive for traveling in Cuba. Our recommendation for Cuba travel insurance is Arch Roam Right's Pro Plus plan. The mix of value and benefits is phenomenal.
This policy has many features baked into it. It is one of the only plans on the market to include primary medical coverage. What does that mean exactly? This means that if there is an emergency, Arch Roam Right will pay for your medical bills before your health insurance. The plan also has no deductible for an emergency sickness or accident. No matter how small or big the emergency may have been, you will be covered by Arch Roam Right. 
One interesting part of the policy that you rarely see in any others is the Cancel For Work Reasons clause. This is a great clause for any employee that has a deadline that might get changed and can't or doesn't want to work during vacation. Finally, the Pro Plus plan includes repatriation back to the US for further medical care if needed and the patient is deemed stable enough. Otherwise, you are allowed to stay in a Cuban hospital and be covered by the policy.
Best Travel Insurance For: Thailand – The country is known for its heart-racing, adrenaline inducing activities. With all of this risk (and potential for food poisoning trying all those exotic foods) comes the need for top of the line travel insurance. While the Thai government only requires health insurance for retirees who are applying for immigrant visas, it is important that all visitors are covered. 
Choosing the right travel insurance for you depends on how long you are going to be in Thailand and what you plan to do there. In my opinion, there is only one insurance company to go with if you decide to take a trip to Thailand.
World Nomads insurance is the perfect option for trips that are anywhere from one to six months in length. You can also extend the coverage if you fall in love with Thailand and decide to stay. One huge benefit that World Nomads offers is that you can book coverage for your trip while you are in Thailand. This is often not the case for most traditional insurance companies that make you book coverage prior to your trip.
World Nomads has two travel insurance plans. There is the Standard and Explorer plan. There are two main differences between the coverage otherwise the plans are identical. The first difference is that the Explorer plan covers sports and other adventure activities such as bungee jumping, canyoning, and scuba diving. None of these activities are covered in the Standard plan. The second difference is emergency evacuations. The Explorer plan covers up to $50,000 while the Standard plan offers up to $30,000.
Whether you are training to be a Muay Thai fighter, a Divemaster, or just want to sit on a beach in Koh Phi Phi, World Nomads has the right policy for your Thailand trip. 
Best Travel Insurance For: Israel – The draw to Israel is undeniable. From the amazing, Mediterrean food, the weather, the culture and the fascinating history, Israel is well worth a visit. Like any other country in the Middle East, there are certainly understandable security concerns for foreigners. That should not stop tourists from visiting because Israel is overwhelmingly safe. However, it is always better to prepare for the unexpected.
The Israeli government does not require tourists to purchase travel insurance, but it is recommended for all travelers. 
One thing to note is that most online travel insurance websites consider Israel a part of Europe (No idea why, but they do). It is important to recognize that Israel is not in the Schengen zone so it is not necessary the extensive travel insurance that Europe requires.
There are many companies that provide travel insurance plans for Israel, but the best mix of value and quality comes from AIG. The company's Preferred plan is perfect for any international traveler. Through the plan, you'll receive 24/7 medical assistance service, medical evacuation, trip cancellation, trip interruption, and lost or delayed baggage coverage. 
You'll also get three unique benefits. First, you'll receive a travel inconvenience benefit. This means you'll get reimbursed up to $750 for any mode of transportation that gets diverted or delayed. Second, you'll receive a trip saver benefit. You will get a reimbursement of up to $2,500 for any extra costs that are incurred if your trip starts earlier than expected due to bad weather or if the airline changes their schedule. Finally, you'll be entitled to an ancillary evacuation benefit. Through this benefit, if you are evacuated for any reason (including war) you'll be able to claim $5,000 to cover transportation and baggage.
AIG's Preferred Plan is hands down the best coverage for Israel.
Best Travel Insurance For: Germany – As we mentioned earlier in the article, Europe's Schengen countries have strict visa travel insurance requirements. Germany is located within the Schengen zone so it is important that your travel insurance is compliant. 
Germany itself has 4 different visa requirements for travel insurance:
Travel insurance must be worth 30,000 Euros ($32,785 at time of writing)

 A repatriation clause

Emergency Medical evacuation benefit

The insurance provider must have an office located within Europe
It is critically important to have insurance that meets all of these requirements otherwise your travel insurance will not be valid even if you paid in full! Even if you are visiting for less than 90 days and you are a citizen of a country that does not need a visa, it is still strongly recommended to have travel insurance.
Luckily, there are quite a few insurance companies that offer compliant travel insurance for Germany.
Our travel insurance recommendation for Germany is Allianz's OneTrip Premier plan. The company is based in Germany so you will not have a problem meeting the European office requirement. The OneTrip Premier far surpasses the 3 other requirements. The coverage is worth well over $750,000. One of the best benefits about this plan is the fact that emergency medical transportation is covered up to $500,000. You can rest easy knowing that you are adequately covered for any emergency accident that may occur. 
Another great benefit that is highly underrated is the loyalty program redeposit fee coverage. You are covered up to $500 in case of a cancellation where you booked using points. Anyone that's lost points and had to pay to redeposit them knows how frustrating this can be.
Allianz's OneTrip Premier plan is a great option for any international traveler that has Berlin on their bucket list.
Best Travel Insurance For: Mexico – This North American country is known for its beautiful beaches, mountains, and incredible street food (tacos!). Travel insurance is not mandatory in Mexico, but due to growing civil unrest in the region and food safety concerns, it is recommended to have some sort of basic coverage. It's common in Mexico to pay out of pocket for a small hospital procedure, however, you will want some protection for any longer stays that might arise. It's worth mentioning that Mexico has a booming medical tourism industry. The medical care is fantastic. You'll pay a fraction of the price you would back home to see a specialist. 
There are many different travel insurance options to make sure you're safe in Mexico, but Seven Corners RoundTrip travel insurance will definitely put your mind at ease when you're traveling. They have three different options for all budgets: Economy, Choice, and Elite. In my opinion, Seven Corners Choice plan maximizes the amount of benefits while delivering the most value. 100% of your trip is covered for cancellations up to $20,000 and 150% of your trip is reimbursed for trip interruptions.  (In many cases, this is more than enough since Mexico is quite budget friendly.) You are also covered for $100,000 worth of emergency accident and sickness medical expenses that are incurred. This is worth it to have since many travelers report food poisoning. Hospitalizations from food poisoning are rare, but it can happen. Finally, the Choice plan has a political evacuation benefit that reimburses you up to $20,000 if your trip is interrupted by civil, military, or political unrest. 
Seven Corners Round Trip Choice will give you the confidence to travel Mexico and be ready for whatever may come your way.
Best Travel Insurance For: South Africa – The African country is well known for its stunning beauty, delicious Braais (South African version of a BBQ), and incredible wildlife. It is relatively easy to get to South Africa with direct flights from the US and Europe. The number of tourists has been growing steadily for the past several years.
Unfortunately, South Africa can be a dangerous country to visit if you go to the wrong places. That's why it's important to have the peace of mind knowing you are covered for any event that might happen. Like many other countries, South Africa does not require travel insurance for visitors. However, no matter what you want to do in the country, it's a good idea to have travel insurance.
For South Africa, we recommend getting Travelex's Select plan. This plan is perfect for any family that is looking to take that once-in-a-lifetime South African safari. Under the Select plan, children under 17 are allowed to join the plan for free when traveling with a covered adult. This significantly reduces travel insurance costs for a 4 person family. Another bonus is the sporting equipment baggage delay. This is a great benefit for anyone that brings their own gear to go surfing or kayaking. You are covered up to $200 for any sort of delay. 
The plan still works well for solo or group travelers that are adventurous. TravelEx offers an adventure sports upgrade to protect you if you choose to do mountain climbing, parasailing, or go for a hot air balloon ride.You will also be covered up to $50,000 for any emergency medical or dental expense.  
TravelEx's Select plan gives you the comfort of knowing you are covered whether you want to explore Cape Town, go surfing at Jeffreys Bay, or go on a safari at Singita. 
Best Travel Insurance For: Philippines – If you like incredible beaches and delicious fruit, you'll feel right at home in the Philippines. The Philippines has become a go-to traveler hotspot in Asia. Besides beaches and fruit, the people are extremely friendly and welcoming to foreigners. 
There are many adventure sports and activities in the Philippines. The country boasts some of the best scuba diving in the world. The Philippines gives you the rare opportunity to swim with a Whale Shark! If you want to do this, it's crucial to have tested travel insurance.
That's why we recommend choosing Axa's Platinum plan. The policy offers 100% back on any canceled trip, a $1,000,000 coverage for any emergency medical evacuation (coverage comes in hand for any surfer…There are big sharks off the coast of Philippines), and $1,000 sports equipment rental coverage. Axa will cover up to $3,000 if you need to buy any baggage or personal items that were lost. Finally, Axa's plan covers up to $1,500 for any missed connection. This is important because it's hard to find direct flights to Manila. Travelers often have to layover with tight connections in a hub.
Axa's Platinum plan will give you the safety and comfort you need in the Philippines to dive headfirst in the water with a Whale Shark!

Travel Insurance During Pregnancy
There are many different factors to consider when traveling during pregnancy. Many airlines  have their own policies for pregnant women. Delta has no restrictions for pregnant women, while United requires a doctor's certificate for travel after the 36th week of your pregnancy. 
Traveling during pregnancy is often not recommended, but sometimes it can be necessary to travel for holidays or family events. Precautions and care must be taken in these moments. It is absolutely vital to have travel insurance if you are pregnant. It's even more important to have travel insurance if you are more than 6 months along in your pregnancy. 
According to Money Super Market, travel insurers do not treat pregnancy as a medical condition. In many cases, you don't even have to inform the travel insurance company that you are pregnant. This means that travel insurance will not cost extra just because you are pregnant. 
Most travel insurance policies will cover you if you do have complications due to your pregnancy, but usually up until a certain point. This is usually around the 40th week of your pregnancy. Also, the majority of travel insurance policies cover any cancellations due to pregnancy. For example, you and your husband booked a cruise a year ago, but three months ago, you found out you were pregnant. Depending on your policy, you would be covered for this. 
On the other hand, according to Allianz,  if you booked a last minute trip in the 8th month of your pregnancy and your doctor tells you not to go 2 days before you are supposed to leave, then you would not be covered for a cancellation. This is due to the fact that there is no medical complication related to the pregnancy.
If you plan to give birth internationally, it's important to know if childbirth is covered. For some insurance companies, the birth is not covered, but any complications that arise from the childbirth are covered (Doesn't make much sense at all..). Ask your insurance company if a hospital stay for childbirth is in the policy. Sometimes it can be added to the policy for an extra fee. 
Overall, if you plan on getting pregnant within the near future, it is important to talk to your travel insurance provider about any plans that cover pregnancy. There are many different options available, but be sure to ask what is and what isn't covered and up until what week in your pregnancy. It is also important to ask about international childbirth if that is something you are considering.
Digital Nomad Travel Insurance For Seniors
Traveling during retirement is a dream come true for many. At this point in their lives, many seniors have the time and resources to finally take the trips that they have been dreaming about. While there are many benefits to traveling as we age, there are also some issues to consider.
The older seniors get, the more likely it is for them to experience health complications. This is why travel insurance is a necessity for seniors. It's important for seniors to evaluate any health issues they may currently be having before they travel. One myth that many American seniors believe is that Medicare covers them outside of the US. This is usually not the case.
For seniors, it is important to ask travel insurance companies about their medical emergency coverage. It is more likely for seniors to use this part of the policy. It is also critical for seniors to know about insurers pre-existing medical condition policy. Each company has a different idea of what a pre-existing condition is so it's best not to assume. Travel insurance will not be valid if you have a pre-existing condition that is not declared to the insurance company. Be sure to consult with your doctor about this issue ahead of time. As grim as this may be, seniors need to know their travel insurance repatriation policy. The further senior travelers go from home, the higher the dollar amount needs to be to make sure the body arrives home safely. Finally, many people try to scam or take advantage of older travelers. It is important for senior travelers to have lost or stolen luggage and personal item protection. 
There are several travel insurance extras that senior travelers do not need to worry about. When it comes to travel insurance planning, most senior travelers do not participate in adventure activities. Any plan with this clause is generally a waste of money for senior travelers. Also, sports equipment (other than golf) will not be needed for seniors. Seniors generally do not need any rental car damage coverage. Most older travelers like to go on excursions specifically designed for them or hire a guide for their trip.  
Traveling as a senior can be a rewarding and enriching experience with the right precautions and travel insurance.
Travel Insurance For Digital Nomads
Digital nomad is one of those buzzwords that you hear all of the time. With the rise of the internet, many people came to their senses and realized they can make a living doing remote work anywhere in the world. People no longer needed to be boxed in by their office. Suddenly, the office became anywhere there was a good internet connection. The word digital nomad was soon born.
Being a full-time, globetrotting digital nomad sounds like the dream life. It is in many regards, but let me be a buzzkill real quick.. What do digital nomads do about travel insurance? 
There are many different areas that travel insurance needs to cover for digital nomads, but one area that cannot be ignored for these remote workers is their money-making technology.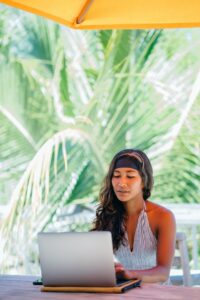 Luckily, several forward thinking insurance companies like World Nomads have jumped at the chance to grab a hold of this growing market. Besides the usual coverage that you would expect from any travel insurance policies such as emergency medical evacuation and trip protection, World Nomads offers gear protection up to $3,000. This doesn't mean you'll be covered if you left your technology somewhere. This policy protects you if your tech is stolen or broken.
These insurance companies also make it easy to be covered around the world. You can find full coverage travel insurance for up to one year. You will be covered in almost every country around the world. Sometimes it can be confusing because this coverage might be called expat coverage. This type of coverage can be quite expensive, but if you know you will be traveling and working full-time, it's worth it to have the peace of mind wherever you may explore. 
For digital nomads that are considering putting down roots for a while, it may be worth it to consider the health care system of the country where you now reside. For example, you stay for 6 months in Berlin, but travel the other 6 months. It may be worth it to look into getting covered by a German insurance company. 
Becoming a digital nomad involves a lot of planning. Travel insurance should be at the top of your list. Look for travel insurance that protects your tech, covers you worldwide, and if you stay long-term in one country, consider insurance companies of the country you now reside in.
Credit Cards With Travel Insurance
Chase Sapphire Reserve –  Considered one of the best travel credit cards in the industry, Chase's Sapphire Reserve is known for its benefits that come with its recently increased $550 annual fee (Was previously $450). The travel insurance that comes with the credit card is outstanding, but there is room for improvement.   
The Sapphire Reserve has trip cancellation up to $10,000 per person or $20,000 per trip, rental collision damage waiver where you can decline the rental company's accident insurance and be covered up to $75,000 if you charge the purchase to your card, and travel accident insurance up to $1,000,000 when you book your air, bus, train, or cruise on the Sapphire Reserve. For a credit card, this amount of coverage is exceptional. One thing that really makes the travel insurance on the Chase Sapphire Reserve stand out is the international travel and emergency assistance. The hotline will refer you to trusted, local legal and medical teams. When you run into an emergency on the road and don't speak the language, it can be difficult to find local help. It's nice that Chase makes your life easier by providing this hotline. 
With all the advantages you have with the travel insurance on the Sapphire Reserve, there are some areas that can be improved. The emergency medical and dental benefit is sorely lacking. You are only covered up to $2,500 for expenses and you must be 100 miles or more from your registered address. Also, the baggage delay reimbursement covers you for any baggage delay over 6 hours. You are covered for $100 a day and only for a maximum of 5 days. It's unclear when Chase considers a bag lost so it would be better for travelers if they would extend the baggage delay until a bag is determined to be lost.
Overall, the Chase Sapphire Reserve is a well rounded credit card that is popular with travelers.
American Express Platinum – One of the more upscale travel credit cards on the market, the American Express Platinum lives up to the hype in many regards. The credit card is similar to Chase's Sapphire Reserve, but takes it up a notch when it comes to luxury travel. The Platinum card automatically gives you Gold Elite status at Hilton and Marriott properties, $200 annual Uber and airline credit, and access to luxurious lounges around the world. Behind all of the fancy perks, the Platinum card is hiding its sorely lacking travel insurance. 
American Express was notoriously stingy about offering travel insurance. For years, the credit card giant didn't give its clients any travel insurance. While there were some disgruntled cardholders, most were happy to enjoy the card's many other exclusive benefits. However, to keep up with its competitors, American Express started offering travel insurance as part of its $550 annual price tag. 
The Platinum does have similar coverage to the Sapphire Reserve for trip cancellation and delay as well as lost luggage and rental car insurance. However, one area that differs dramatically for the two cards is trip accident insurance. With the Sapphire Reserve, as mentioned above, you are covered up to $1,000,000. With the Platinum, on the other hand, you are covered up to…zero. That's right folks there is absolutely no travel accident insurance on the Platinum. You will need to take out extra travel insurance with the Platinum if this is a concern for you. 
Overall, the American Express Platinum card is an exclusive, luxury credit card, but its travel insurance is disappointing. 
Wells Fargo Propel – If you are on a budget and you are searching for a travel credit card, the Wells Fargo Propel credit card is a solid option. It is one of the only travel credit cards to have a $0 annual fee. You also receive 20,000 points ($200 value) if you spend $1,000 within the first 3 months of opening the credit card. With this offer, there's no better excuse to book all of your travel for the year. Wells Fargo also teamed up with American Express to release this credit card so you'll receive many perks and benefits of an Amex card including no foreign transaction fees. This is a major perk since transaction fees can slowly eat up your travel budget and force you to come home earlier.    
Benefits and perks aside, the Propel card offers standout travel insurance for a fraction of the cost of other travel credit cards. Much like the Chase Sapphire Card, Propel offers emergency assistance. Propel goes a step further by offering assistance on where to find passport, visa, immunization requirements, referrals for interpreters, urgent message relays to families and friends, and interestingly enough, cash bail out if needed. Through Propel you can access 24/7 roadside assistance, which can be used abroad. Most importantly, the card has travel accident insurance built in. You will be covered up to $150,000 for loss of sight, speech, or hearing to name a few. Of course, to be covered you will need to book the travel on the Propel card.
Wells Fargo's Propel credit card offers incredible value. With no annual fee and a myriad of benefits, this card truly is a hidden gem. We would highly recommend the Propel card for any traveler on a budget that wants to feel covered for any travel emergency.
Capital One Venture – The Venture card provides plenty of value at a moderate price point. The card's annual fee is $95, but the fee is waived in the first year. As a bonus you'll receive 50,000 points if you spend $3,000 in the first three months of owning the credit card. One of the best parts about the Venture card is that they make it easy to use your points. You can book travel on through any airline, hotel, cruise, train, rental car, or travel agency website and be reimbursed with points after the transaction is posted on your account. Another perk is obtaining TSA PreCheck or Global Entry free of charge. 
The Venture card has some great perks at a price that won't make you scream like the Platinum or Sapphire Reserve card, but what about Venture's travel insurance? The card keeps delivering value in this area. Venture comes with lost luggage insurance up to $3,000. The policy states that there must be theft or disregard from the airline, train, or other travel operator. This policy does not cover money, glasses, art, contact lenses, or cell phones. Another great benefit is the Venture card's travel accident insurance. The policy not only covers you, but the rest of your family when they are booked on a trip. You and your family will be covered up to $250,000 for any loss of sight, hearing, or speech that is deemed an accident. The coverage is valid as long as you are in any travel vessel such as a ship or airplane. 
Capital One Venture credit card offers tremendous value at a decent price. The card is worth it for those that travel often, want to start amassing points right away, and are looking to have peace of mind with fantastic travel insurance.
US Bank Altitude Reserve –  One of the more under the radar credit cards, the US Bank's Altitude Reserve delivers similar value to the Platinum with intriguing perks at a better price point ($400 annual fee) One of the more interesting upscale benefits that the Altitude Reserve offers is the ability to trade in points for flight time on a NetJet private flight. You can now tell all of your friends on Instagram that you own a jet! US Bank also partnered with Silvercar to offer Audi rentals at airports around the world for 30% off the total price. 
The card comes with a whole host of other benefits, but the Altitude Reserve is an industry leader for travel insurance protection. The card comes with a rental car collision waiver and travel accident insurance, but the travel insurance is really taken up a notch for its trip cancellation/ interruption policy. Under the policy, you are entitled to not only receive your entire nonrefundable airfare back for you and your family, but you also will be eligible to receive reimbursement on any other form of transportation that you had reserved. One other area that US Bank leads the industry in is their trip delay insurance. When your flight is delayed 6+ hours or you need an overnight stay, you are eligible for up to a $500 reimbursement of hotel, food, transportation, and toiletries. They only require that you charge part of the trip on your Altitude Reserve card. These are extremely friendly user benefits that few other travel credit cards offer. 
Overall, the Altitude Reserve is an excellent credit card with many benefits that is a bit on the pricier side. If you are searching for a customer friendly travel insurance policy then US Bank's Altitude Reserve is the card for you.