Looking for Digital Nomad Jobs?
Join Our Leading Global Community
of Digital Nomads & Remote Professionals
Full Time Digital Nomad Jobs
You don't necessarily need to have professional experience to make money from your laptop full time. Making over 1000 a month online (or more) at first is achievable by many. Below are some of the more common ways people leverage their skills and experience into full time online jobs, starting with the more accessible roles, working up to the more skilled (some of which you can build towards). These Digital Nomad jobs can be picked up via dedicated remote work sites like pangian, weworkremotely, flexjobs and justremote. You can also try trusted online money making sites like Upwork or Fiverr. Although these are generally aimed at freelancers, full time work is available. With a little hard work, you'll soon know how to make $1000 a week online.
Here are the best Full Time Online jobs of 2022 for Digital Nomads
1) Virtual Assistant (VA) Jobs
One of the most accessible digital nomad jobs from home, if you want full time hours. If you've ever worked in an office, held an admin role, or you're adept at basic office software, you could well walk straight into a full time online job. Any knowledge of Word, Excel, Access, admin practices in general, or even WordPress and content management systems, could mean there's a role out there with your name on it. Many people don't realize that you don't necessarily need crazy tech skills to get started working online – very often employers just need the basics done for them, so they can concentrate on growing their business in other ways.
2) Online Sales/Telesales
If you have any previous sales experience, be it online, on phone or face to face, there are many employers out there who want to hear from you. The range of products and services people are offering is pretty staggering: but even if you have no idea what they do, a little research goes a long way. What's most important is that you can show a track record of driving sales. If you've ever held a role cold calling potential leads, or converting enquiries to sales, then you can repurpose these skills and turn this into one of your first full time online jobs.
"A year from now you would have wished you started today"
3) Data Entry
Again not the most glamorous of options, but this is another entry-level job which allows you to build your reputation, and is more likely to offer full time hours. So long as your output is prompt and accurate, you should be able to establish yourself quickly with a little hard work.
4) Customer Service Roles
If you have any experience at all dealing with customers face to face you could already be skilled enough for one of these roles. Equally, if you have worked in a call centre, you will find numerous roles looking for customer service agents, to help small to medium size businesses deal with customer queries. You'll often be dealing with queries relating to orders and delivery times, via either a virtual chat window or email. There are also roles for phone agents, completed via an online platform or your smartphone.
5) Online Tutoring
As this can be a little hit and miss at first, as you build a reputation, we cover this in more depth in our part time section: but get an honorable mention here as many people eventually end up doing this as a full time job.
If you have any teaching experience at all, there's almost no doubt they want to hear from you. BitDegree, Buddy School, Chegg Tutors, Classmill, and Course Hero are all worth checking out to see if they're hiring.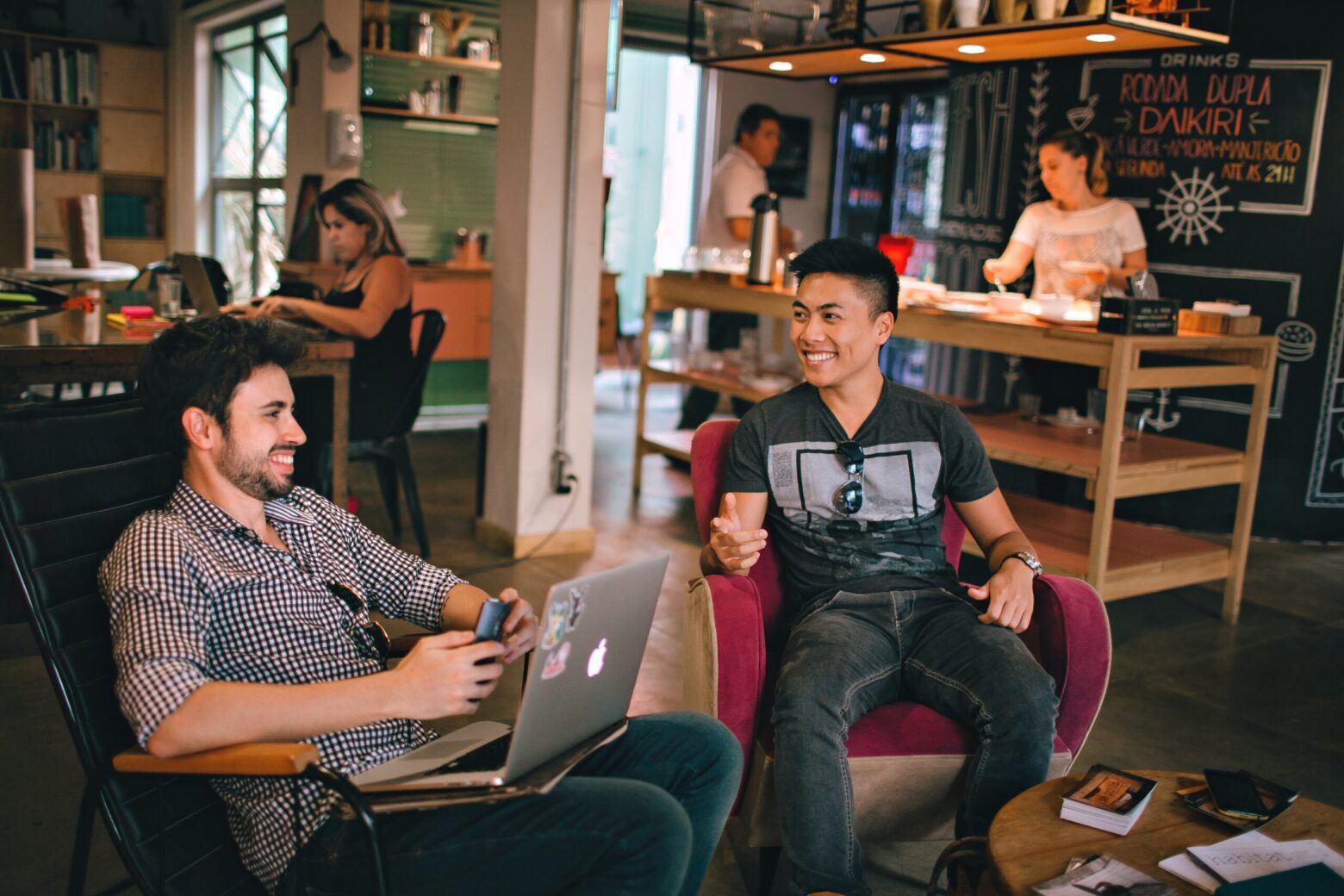 6) Content Writing/Copywriting
You might be surprised how easy it can be to pick up writing work with little to no experience and turn into one of the more gratifying Full Time Online Jobs. On Upwork and similar sites you'll find a huge range of adverts, and many of these will be gig based, one-offs, or just for a set amount of articles. However, if you work well and find an agency or business who have a steady flow of work (as I did), you can quickly convert into full time, regularly paid work. Many writers quickly find they can make $100 a day online without even working that hard.
7) Web Design
Many individuals and agencies out there need blog posts updating, text adding, pictures placing and correctly tagged, etc etc. The money for these roles is not going to make you rich, but they're a great way of gaining experience and building a reputation as a reliable worker, whilst skilling up in your web design. This is so important, especially if you're just starting out, as you can gain positive feedback and then use this role to leverage for something a little more involved, skilled and yes, higher-paid, for the next job you take on.
8) Design/Graphic Design
If you have a background in design or graphic design, or you just have a portfolio you've put together in your spare time, there are always people looking for effective logos, arresting images and help with the look of their website. Established designers online can often out-earn their office-based counterparts. If you're not ready to take the leap immediately, those without strong portfolios and experience can easily start taking jobs on the side to build their presence. You might need to take on a number of clients to get full time hours, but with the amount of demand this is definitely within your grasp.
9) Web/App Developer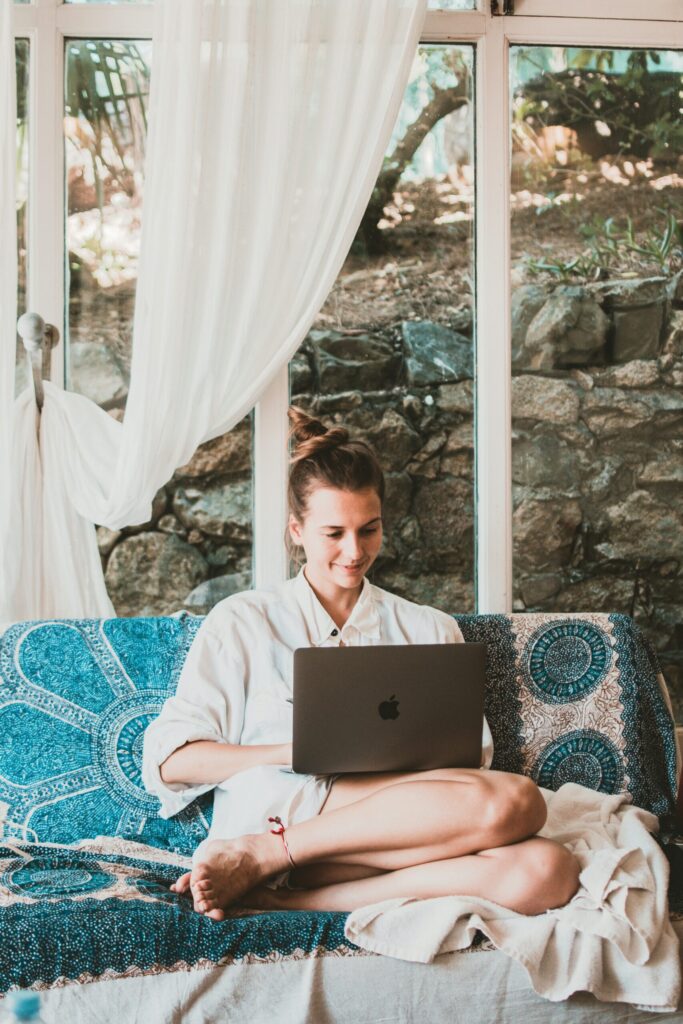 There is huge demand online for people with the skills to develop websites and apps. If you have these skills, even without any on the job experience, a convincing profile highlighting any work you've ever done in the past can be enough to get started picking up these jobs online. The most established developers can make serious money. Although these jobs are not the most accessible, for those taking a longer-term view of working online, working on these skills and taking smaller gigs at first can soon result in a very lucrative source of income from the comfort or your couch at home, a coffee shop down the road or anyother place you can find Wifi.
10) Social Media Manager
If you're a social butterfly (on the internet at least) then there's a pretty good chance that you have pretty good knowledge of the various social media platforms. This alone, with some creative thinking and a little bit of sass, could be enough to land you one of these roles. If you have previous experience working on social media, then even better! There are hundreds of companies out there who need someone to manage their social media presence. These could range from small local businesses who want to generate a few more sales and grow their presence, right up to large corporations where you can join a whole team of people and update their pages from home. Social media managers may handle everything from responding to comments on social media to increasing engagement and community outreach. Whichever way you go, there is money to be made for those with the right skillset. Check out sites like Modsquad and ICUC who hire for these roles.
Conclusion
If you want to become a Digital Nomad and you are truly committed to finding Full Time Online Jobs, it has never been easier. It might seem scary at first and a world full of the unknown and "Where do I even Start?" But just keep searching, trying new things and putting yourself out there. Everyone who is ever working online full time today has started out right where you are right now. Good Luck!