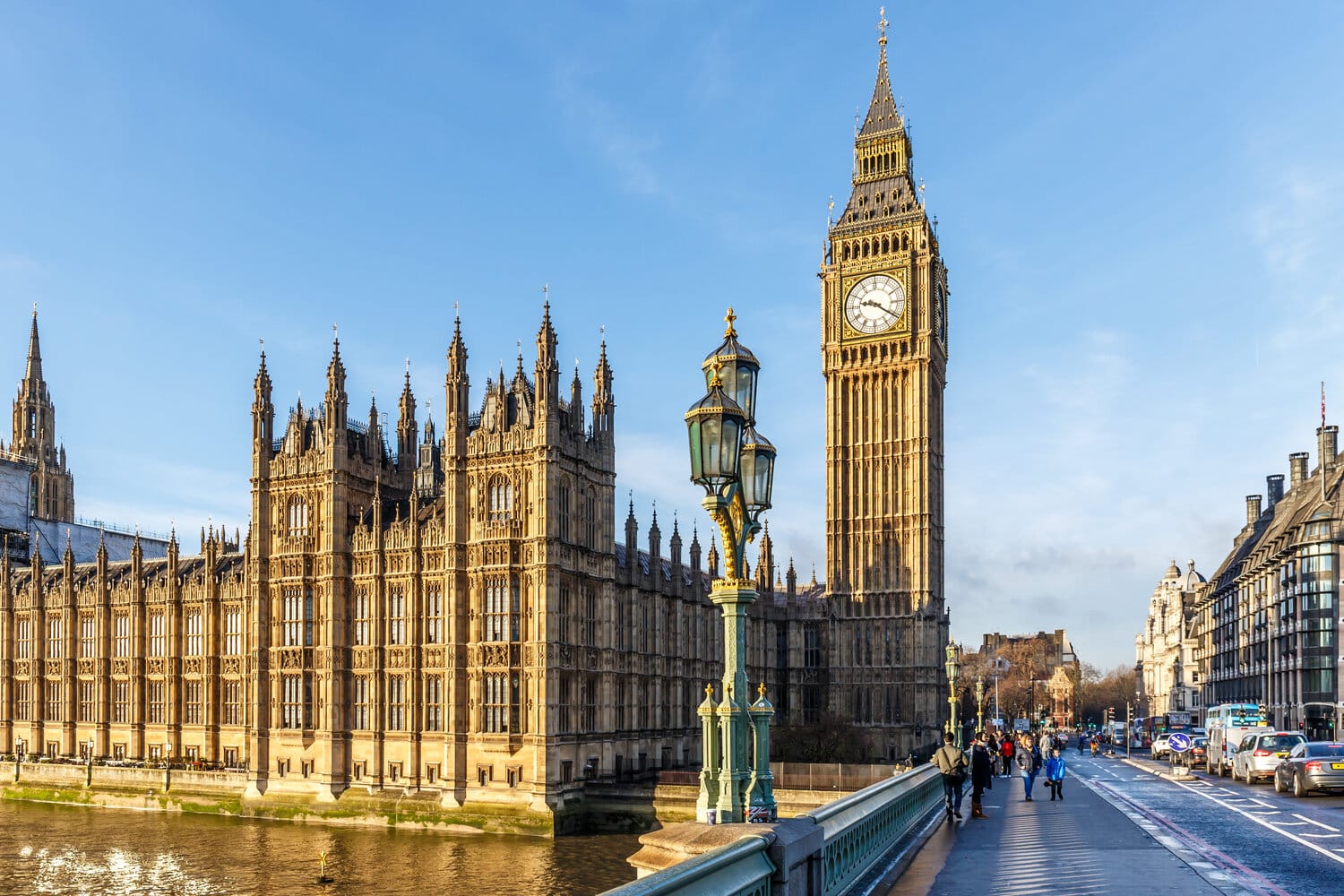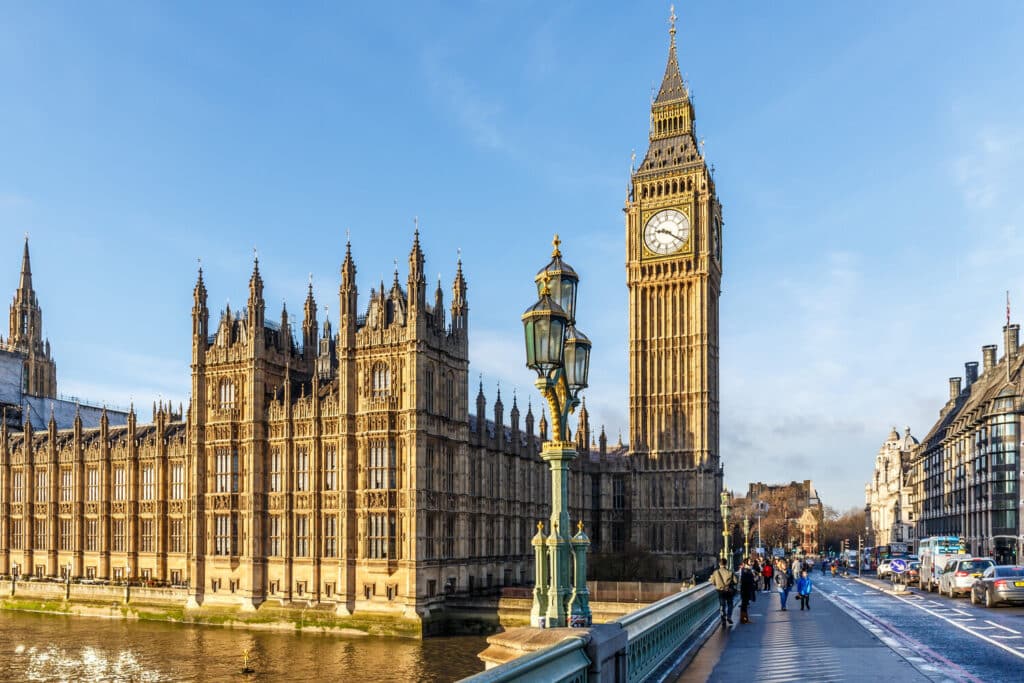 A Digital Nomad Guide to London
London is the capital and largest city of the United Kingdom. It's one of those cities that holds so much contrast in every way. A city that dates back 2,000 years is rich in its history, culture and ancient buildings which have become some of the greatest monuments of London and the world such as Buckingham Palace, Westminster Abbey, Big Ben and many more. However, the contrast lies in London's modern and adaptive nature that shines while still valuing its heritage. 
London is the most populated city in the UK with 9.4 million citizens. It is a flat city that covers 1,579 square km. London not only stands on the River Thames, but the river cuts the city in half creating both northern and southern London. The Thames, 346 km long stretches over a great part of London making it an iconic and breathtaking physical feature of the city. 
London is a multicultural city due to its global political, economical and social ties with the rest of the world. Not only that, but London is also one of the most important cities when it comes to art, design and fashion. All year-round, you'll find art exhibitions, design weeks and fashion shows happening making it quite an exciting place to be.
Nomad Friendly
Value for Money
Internet
Workspace
English
Food
Safety
Health
Transportation
Friendly
Quality of Living
Living in London Overview
| | |
| --- | --- |
|  Meal, Inexpensive Restaurant | $20.43 |
| Domestic Beer (1 pint draught) | $6.81 |
| Cappuccino (regular) | $4.24 |
| Loaf of Fresh White Bread (1 lb) | $1.35 |
| Water (1.5 liter bottle) | $1.39 |
| One-way Ticket (Local Transport) | $3.68 |
| Basic Utilities (Monthly) | $281.86 |
| Internet | $42.64 |
| Fitness Club (Monthly) | $58.21 |
| Apartment (1 bedroom) in City Centre | $2,368.03 |
Currency: Indonesian rupiah (Rp)
[erw_exchange_rates_widget lg="en" tz="0″ fm="IDR" to="EUR,USD,GBP,AUD,JPY,RUB" st="primary" cd="" am="15000″][/erw_exchange_rates_widget]
ATMs
Max Withdrawal: Rp 3,000,000
Withdrawal Fee: Rp 30,000 – Rp 50,000
Use of Credit Cards: Mostly Cash
Digital Nomad Personal Experience in London
London is the kind of city that literally adapt to any person. You can choose to see it through various eyes with all of the different perspectives and definitions leading to a full picture of what this magnificent city has to offer. 
London is the true meaning of a cosmopolitan city to the extent that you barely encounter British people. This makes it very easy for any person to fit in, as everyone is different. London to me feels like home even more than my own country. While it can be a very difficult place to live in, it is very straightforward and offers comfort in its habitual way of life. 
In London, there's always something exciting happening making a social life quite entertaining. Whether you're interested in art, theatre, music, design, fashion, adventure or absolutely anything, you'll find other like-minded people and events happening. This is one of the things that make London such a popular city and such a great place for a digital nomad. 
As a person who loves being around any kind of water, life around the River Thames has always been a favourite of mine. Whether it's dining with a river view, taking a boat on the river or going for a walk, there's something so relaxing about it. 
Having lived in London for almost 10 years, I've come to realize that your perception of London heavily changes based on the area, neighbourhood and atmosphere around you. While London is generally a cosmopolitan city and filled with different cultures, ethnic groups and religions, some certain neighbourhoods and cultures will not be accepting of other differences. That's why it is important to do your homework and stay away from dodgy areas or neighbourhoods that could be risky based on your background. Otherwise, London is an absolute delight to live in and a city that is difficult not to fall in love with.
Work in London
Because London is such a large city, it is best to find a workspace, cafe or library close to your home that offers WiFi. While they might not always be free, here are a few options to get you started: 
Best Places to Work in London
Cafe Nero
This cafe has many branches situated around the entire city making it easy to look up a cafe in your area. While using their free WiFi, you can also enjoy a strong cup of coffee and grab a bite from their sandwich or bakery section. 
Pret-a-Manger
Quite similar to Cafe Nero, Pret-a-Manger offers the same availability, internet access, coffee and food for a digital nomad looking for a place to work. 
Libraries are always a great option for anyone looking for a quiet space to focus and work. Here, you can get free internet access, sometimes even computer access and a whole lot of books, information and resources available. While there are many libraries across the city, here are a few to check out. 
Bethnal Green Library
This Victorian building offers free WiFi but can be a bit complex to set up. It is located right next to Bethnal Green Tube station and operates on weekdays from 10 am -6 pm. 
BFI Reuben Library
Located in South Bank, the library acts as a workspace divided into 3 sections with 24 individual workspaces, public computers and six large desks. This library operates on weekdays from 10.30 am – 7 pm. 
Westminster Reference Library
This library is an absolute gem with its incredible interior and quiet and elegant atmosphere. Located near Piccadilly Circus this library opens on weekdays from 10 am – 8 pm.  
British Library
If you're looking for a workspace jam-packed with entrepreneurs and small business owners, you're bound to find them at the British Library. While the WiFi is not free, it is still a great co-working space that operates on weekdays from 9.30-8 pm. 
Campus London
This startup hub located in central London is one of the most popular workspaces you can find. While it is a great place to meet other digital nomads, get a coffee and grab a bite as you work, it can get a bit noisy and crowded for those who need to focus. This workspace is open on weekdays from 9 am – 8 pm. 
Ziferblat
Located on the corner of Old Street and Shoreditch High Street, this workspace offers a casual environment as cheap as 5p per minute, £3 per hour or a cap of £15 per day. You can work here on weekdays from 10 am – 11 pm. 
RocketSpace
This tech campus is located just a few steps away from Angel Tube Station. Asa digital nomad, you can sign up for RocketSpace Surf Desk membership and get access to the workspaces as well as Rackspace's corporate innovation program. 
The Book Club
Located in Shoreditch, this cafe is buzzing with a creative and relaxing atmosphere. With large wooden tables, natural light and art exhibitions, the atmosphere is very inviting for a digital nomad to sit back and get their work done. Here, you'll encounter other digital nomads and creative beings sipping a cup of coffee and staring at their laptops. This cafe is open from 10 am – 2 am but can offer DJ sessions in the evenings making it too noisy to work. 
The Riding House
Situated near Oxford Circus, The Riding Horse is packed with entrepreneurs looking for a place to grab breakfast as they start working on their daily tasks. The good food, optimum location and casual atmosphere make it a popular location for digital nomads during the day. You can work here on weekdays from 7.30 am – 10.15 pm. 
Best Places to Live in London
Best Neighbourhoods
London is a huge city, but the good thing about it is that it is all well-connected due to the excellent transportation system. This makes choosing where to live in London vary greatly depending on a digital nomad's preferences and the lifestyle, budget and atmosphere they're looking for. While many digital nomads like to be in the heart of the city where all the livelihood is, others might prefer the serenity, calmness and beauty of the outskirts of London and choose to go into the hustle and bustle of London only when need be. Taking several preferences in mind, here are some of the best neighbourhoods to live in London: 
Notting Hill
If you've ever watched the movie Notting Hill starring Julia Roberts and Hugh Grant, you'll know why Notting Hill is such an incredible area to live in. Located in West London, Notting Hill is a safe, vibrant and lively place that is home to high-end restaurants, boutiques and casual cafes. The area itself is picturesque with its cobbled-stoned streets, Victorian townhouses and well-kept gardens. On the weekend, Notting Hill turns into a shopper's dream with the famous Portobello Market where you can find antiques, arts and crafts, street food as well as street performers. While it is one of the best neighbourhoods that has so much to offer, it is rather on the expensive side, especially due to its excellent location.
Kingston
If you're looking to stay away from the crowded city and enjoy living close to River Thames, then Kingston can be a great place for a digital nomad. Due to its close proximity to Richmond Park, it is a great place for families or those who enjoy the endless greenery. Kingston high street also offers many shops, cafes as well as restaurants overlooking the Thames making it a great place to sit back and enjoy the view. While Kingston is a great destination, it can be difficult to get into schools due to the high demand and low availability of schools. So, if you're looking for good schools, Kingston might not be your best bet. 
Ealing
Although Ealing has been dubbed as 'Queen of the suburbs', the Crossrail service has made it very accessible to Central London. This gives it the advantages of the suburbs in larger spaces, more greenery, gardens and less traffic, while still being well-connected to the city making it an excellent location. With an entire high-street and shopping centre available at Ealing Broadway, it is a lively area with everything you might need. The open green spaces can be found in this area and the houses or apartments are also at a slightly lower price point for larger spaces making it ideal for families. 
Camden
For a digital nomad who wants to live where the action is happening, Camden is the absolute perfect option. Not only is it home to Camden market, one of London's most popular attractions, but it also offers so much diversity in terms of people, culture, events and nightlife. If you want to be surrounded by a whole lot of buzz with music, festivals, concerts and street performers pumping up your nightlife, then this neighbourhood will be absolutely perfect. Because Camden also has its own brewery and gin factory, you'll never be at a loss of finding a good drink somewhere. Due to the diversity and the touristic aspect of Camden, the food scene is absolutely delightful with an array of street food from different parts of the world. All this, topped with the view of the canal that runs through Camden makes it a great place for a digital nomad to live. 
Brixton
Located in South London, one of the most popular neighbourhoods for digital nomads is Brixton. Not only is this due to its less than average rent prices, but also as a result of many tech startups rising in this area. Brixton is colourful and welcoming with many facilities and entertainment for young adults and digital nomads looking for a lively neighbourhood to reside in. With markets, music spots, cinemas and cuisines from different parts of the world, the neighbourhood is multi-cultural and inviting. 
Peckham
Located in South East London, Peckham is one of the slightly more affordable neighbourhoods making it one of the coolest places to live in London. With the low rental costs attracting youngsters, Peckham offers entertaining clubs, cool cafes and markets. Not only that but one of the things that makes Peckham a great place to live is that you'll never feel out of place. With at least 16 different ethnicities residing in Peckham, the diversity and multicultural nature of the neighbourhood is very welcoming.
Find an Apartment in London
Choosing to move to London can be one of the most exciting decisions to make, but it is also one that comes with a hefty price and a stressful decision especially when trying to find an apartment. To help you get a start and know where to look, here are a few websites on where to find an apartment in London: 
Another common option in London that can help you find a place to live is real estate agencies. There are so many over London that you can even find if you take a walk down the streets in the area you wish to reside. But, if you'd like to search for an online option, here are some of the best real estate agencies in London: 
Some agencies are only dedicated to certain areas, so it is best to take a stroll down the street in that neighbourhood and see which agencies are available. 
To help you wrap your head around the possible costs you could be incurred for rent, here is an average estimate for rental prices in common London neighbourhoods: 
Notting Hill

While this area is on the more expensive side, the cost of renting an apartment in Notting Hill can start from £1,700 for a one-bedroom apartment, but usually averages at £1,900 per month. However, renting a room in a shared apartment in this area could cost around £750 per month. 

Kingston

Renting a one-bedroom apartment in Kingston Upon Thames can start from £1,175 per month but usually averages at £1,300. If you're looking to rent a room, prices can start from £600 per month. 

Ealing

A one-bedroom apartment in Ealing ranges between £1,300- £1,400 per month. However, renting a room in a shared apartment can start from £700 per month. 

Camden

The average one-bedroom apartment in Camden can cost around £1,600 per month but can start from £1,400 per month. If you're looking to rent a room, it could cost you around £800 per month. 

Brixton

Renting a one-bedroom apartment in Brixton can cost approximately £1,350 per month whereas renting a room in a shared apartment can cost around £700. 

Peckham

The average cost of apartments in Peckham can start from £1,200 for a one-bedroom apartment and £650 for a room. 
Cheap Places to Stay in London
It's not easy to find low-budget accommodation in London, but there are a few ways that you can get cheaper options for short stay. If you're looking for long-term low budget accommodation prices, your best bet is sharing a flat with other people and paying for a room rather than an entire apartment. Here are a few places where you can find rooms to rent in London: 
However, if you're looking for short-term low-cost accommodation, hostels are always a good option. Here are a few hostels to consider: 
London Backpackers Hostel – £8

Generator London – £12

Smart Hyde Park Inn Hostel – £11

Abercorn House London – £16

Central Hotel – £11

Queen Elizabeth Hostel & Pub – £10 

London Waterloo Hostel – £12

London Waterloo Hostel – £12

Kensal Green Backpackers – £11

HENX Inn Hostel – £10

Smart Russell Square Hostel – £11
London Visa
The kind of visa you require to stay in London will vary based on your country of origin, your length of stay as well as whether you need a work permit or not. For starters, if you're from the EU, EEA or Switzerland, you will not require a work permit to work in the UK. However, you still need to apply to stay in the UK according to the EU Settlement Scheme. 
If you are not from the above countries mentioned, then you should apply for a work visa or temporary residence to be eligible to work in the UK. Usually, a work permit will be processed by a UK based company and will allow you to work in a specific location with a specific job. However, it is almost impossible to get as an individual and could take up to 3 months to get the visa. 
As a digital nomad, your best bet would be to apply for a UK Self-employment Visa. While several options are depending on the kind of job you do as well as how long you plan on staying in London, most will require the same documents: 
A valid passport or travel ID

Financial proof to support you

Proof of healthcare insurance

TB test if you're staying for more than six months for some countries. 
The cost will still vary based on each individual. As a digital nomad, you could also enter the city as a tourist and stay for a period of 6 months. 
Culture and Food in London
While British cuisine isn't fancy, there are a few British dishes that are a must-try. The British take breakfast very seriously and have a few dishes that are quite tasty. A traditional English breakfast includes sausages, bacon, eggs, baked beans, toast, mushrooms, tomatoes and black pudding. Combine this with coffee or tea and you've got a full English breakfast. 
Fish and chips is one of the most common meals to try in the UK. Fried fish with potato chips on the side can be found all around London and is a must-try. As for typical British dishes to taste, Shepherd's pie is the kind of dish you'll find at any dinner. This dish is a ground-meat pie topped with mashed potatoes and a crust. There are many different variations and additional ingredients that make this British dish a masterpiece. Sunday roast, steak and kidney pie are also a part of the British cuisine that is worth trying. 
You'll soon come to realize the importance of tea in British culture. Tea isn't just a beverage that is accompanied with breakfast but also has become a social activity and part of the culture to the extent that it has its very own timing. Don't be surprised if you're invited over for tea or to a tea party as this is a way for Brits to connect, socialize and enjoy a cuppa while chitchatting. Tea Time in the UK is usually a light meal which is typically after lunch and before dinner. This snack could be between 3.30-5 pm. This meal can include tea with biscuits or cake. However, because tea is such a strong part of the culture, it can be drunk at any time of the day. 
If you're ever invited over for dinner, it is customary to bring a bottle of wine or some sort of gift for the host. It is also expected to wait until everyone is seated and the host starts eating before starting to eat. Also, remember that the British are very high on manners and etiquette and therefore take using the right utensils quite seriously, especially during a formal dinner. When eating a several course meal, always remember that you start with the utensils on the outside and make your way inwards with each course. 
London Nightlife
London is home to some of the best clubs and always has exciting nightlife to suit different tastes. For starters, you'll find some night tours and attractions in London by bus, boat, bike or even on foot. When the city gets dark, London lights up and can be a fascinating place to take a stroll. From open bus tours to night walking tours, or cruises on the River Thames, it can be a magnificent experience. 
Brits really enjoy drinking and so pub crawls are a huge thing in London. One of the most common areas for pub crawls can be in Camden as it has its own brewery and various pubs offering a vibrant nightlife. 
As for pubs and bars, you'll find a variety of rooftop bars, cozy pubs, traditional pubs and other bars that will suit your taste. While there are endless options in every neighbourhood, here are some of the best pubs you can find in London:
Best Pubs in London
The Churchill Arms – Notting Hill 

The Angel – Bermondsey 

The Harwood Arms – Fulham 

Southampton Arms – Kentish Town 

The Mayflower – Rotherhithe 

Ye Olde Cheshire Cheese – Fleet Street 

The French House – Soho 

The Coach & Horses – Soho 

The Guinea Grill – Mayfair 

The Harp – The Strand. 
Best Bars in London
Kwant – Mayfair 

Murder Inc – Hanway Street 

The Berkeley Bar & Terrace – Wilton Place 

The Laughing Heart – Hackney 

Hide Below – Piccadilly 

Satan's Whiskers – 

The Lost Alpaca – 

The Parrot – Covent Garden 

Passione Vino – Hackney 

The Bar at China Tang – Mayfair 
Best Clubs in London
Fabric 

Heaven 

XOYO

Electric Brixton 

Cargo 

Ministry of Sound 

Pintworks London 

Corsica Studios 

Egg London 

Studio 338 
You'll also find stand-up comedy, underground music gigs, concerts, art galleries, exhibitions happening constantly in the city. 
Things to do in London
London is filled with different activities and things to do ensuring that regardless of your idea of fun, you'll find something to do. Whether you're looking for a cultural experience, historic experience, entertainment or relaxing things to do, you'll find it all in London. Here are the top things for a digital nomad to do to experience London at its best: 
Hyde Park

One of the most famous parks in London is no other than Hyde Park. Here, you'll find open green spaces where you can go for a picnic, sit back and read or play with your kids. The river also has many ducks which people like to feed, although it is advised against it. Spending a day here when the weather is sunny is something lots of Londoners like to do. 

Buckingham Palace

Visiting the Queen's palace and residence is an extraordinary experience. If you decide to take a tour, you will be able to during the summer but it is always recommended to book your tickets in advance. The audio guide is no other than the Prince of Wales, heir to the throne making it quite a unique experience. However, if you choose to skip the tour, attending the change of guards is such an entertaining aspect that you just cannot miss. For 45 mins, you'll see a show that will make you fall in love with London and really enjoy the normal tasks that happen on a regular basis in the Queen's world. 

South Bank and London eye

South Bank isn't just an area that overlooks the River Thames, but is also where you get to experience a panoramic view of the entire city by taking a ride on the London eye. The beautiful district is great for a relaxing view or grabbing a bite or a drink on one of the cute restaurants or bars overlooking the river. Don't forget the street performances that attract tourists from all over the world on the weekend making it an exciting place to be. 

China Town

While China Town used to be known as the home to immigrants from China, it is now a popular tourist destination in London. This area is different from the rest of the city and where you feel like you've fled from London and set foot literally in the heart of China. The Chinese culture is evident across the entire area in terms of decor, restaurants, scent and stalls. China Town Food Street is the place to get the best Chinese food in the city, but in this area, you'll also get to experience the Asian culture through the China Town Heritage Center as well as the Buddha Tooth Relic Temple. 

Big Ben

You probably already know that one of London's most iconic landmarks is Big Ben, which is actually the clock tower's largest bell. What makes Big Ben so famous is that it is considered the most accurate clock on the planet. You can even take a tour inside the bell tower when it chimes to the hour. 

London Zoo

London Zoo isn't just a place for kids, but is an educational and an interactive experience for both adults and children alike. Here you'll find penguins diving for their food, monkeys playing around and even get to see live tigers. The animal shows are really interesting and you can even sign up to be a zoo-keeper for the day. 

Camden

Walking into Camden market is like walking into another universe. You easily forget that you're in London and get to marvel at hundreds of stalls filled with pop-culture, arts and crafts, clothing and fast food where you can eat some oft he best cuisines from all over the work for less than £5. While Camden market itself is one of London's top attractions, Camden as an area offers so much more. Here, you can take a stroll along the canal, visit the Jewish museum, enjoy live music from some of the best underground musicians and street performers or even just drink the night away in some of its most famous pubs. 

Portobello Market

You cannot be in London and not experience it through its markets. While there are markets around every corner in London, there are some markets that are a vital part of experiencing London in its truest forms. One of these is Portabello Market in Notting Hill. Here, taking a stroll in this famous street is an enjoyable act alone, but seeing what the stalls have to offer from vintage clothing, unique items and arts and crafts will never disappoint. You're bound to find some of the best picks you'll ever encounter. 

Covent Garden

Covent Garden is not only famous for its fruit and vegetable market but also is one of the best places to be on the weekends due to the large number of people who flock there to enjoy the street performances while sitting on the steps. The area itself is home to the Royal Opera House and also offers fashion boutiques, restaurants and bars and a whole lot of entertainment. Here you'll find the London transport museum. 

Soho

If you're looking for a vibrant area filled with entertainment, Soho is the place to be. Especially at night and during the weekends, this area comes alive and becomes one of the coolest places in the city. Here, you'll find some of the coolest cocktail bars, traditional pubs and restaurants in London. And if you're a Potterhead, be sure to visit the House of Minalima where there's a huge collection of art dedicated to Harry Potter and the wizarding world. 

Museums

Museums can be a tad boring anywhere else in the world except in London. While there are so many museums to look forward to, there are a few that make the entire experience worthwhile. The British Museum is home to some of the most famous artifacts of the world such as the Rosetta Stone, Parthenon Marbles, Ancient Egyptian mummies as well as Renaissance and Medieval objects. Next on your list of museums that will not disappoint is the Natural History Museum. Not only does it exhibit a wide range of specimens, but it also contains an entire section on fossils of dinosaurs and other extinct species. Whether you have kids or not, the Science Museum is also an absolute must as it is all built on interactive experiments and installations that make it fun for children and adults alike. 

Thames Cruise

The River Thames is one of the most iconic physical features of London and taking a cruise on it is a breathtaking and relaxing experience. Some cruises offer a gorgeous view, while others also offer dining options or activities such as kayaking to canoeing. 

Piccadilly Circus

A famous part of central London is Piccadilly Circus as it is within walking distance to Oxford Circus, Trafalgar Square, Regent Street and Leicester Square. However, that's not only what makes Picaddily Circus famous, but the Picaddily lights which light up the entire area at night. Here, you'll also find a lot of beautiful theatres where you can see some of the most popular musicals and shows in the world.

Oxford Street

One of the most prominent streets in London is no other than the famous Oxford Street known for being the best shopping street in the city. The 1.9 km street has over 300 shops, restaurants and bars, making it the place where you can find pretty much anything you need. 

Art Galleries

London is one of the biggest art and design capitals of the world. That's why it comes as no surprise for visiting art galleries to be an absolute must when in London. You'll find events, exhibitions and phenomenal artists displaying their work regularly with something always exciting to look forward to in the art scene in London. 

Platform 9 ¾

It's known that King's Cross station is where Harry Potter got on the Hogwarts Express to be a part of the Wizarding world. Since the success of the books and movies, King's Cross station has become a popular destination for all fans as it is where parts of the movie were shot as well as where there is a current Platform 9 ¾ stationed with half a trolley going through the wall. Here, you can queue up to take a memorable photo entering the platform as well as visiting the Harry Potter store filled with merchandise you'll fall in love with. 
Best Time to Visit London
If London is known for anything, it is its cold and gloomy weather making it not that popular amongst many. However, when you live in London, you start to understand the concept of layering up and expecting the changes in the weather during all seasons. 
London's weather is moody and feels like it is indecisive and hormonal, to say the least. On any given day, you should be prepared to experience the four seasons in one go. While the weather might start as sunny, it is expected to rain, get super cold and cloudy and even experience thunderstorms all in the same day. 
The saying ' When it rains, it pours' is an accurate way of describing London's weather and that's why some of your greatest investments will be rain boots, a waterproof jacket, a windbreaker and an umbrella. You should always have a raincoat on you even in the summer and that's why London's fashion offers seasonal raincoats that are lightweight and packable in the summer, thick and padded in the winter. 
Winter
If you're wondering how cold it can get in the winter, expect it to be highs of 9 degrees Celsius and lows of 5 degrees Celsius during the months of December – February. However, with a high wind speed, especially in areas near the Thames it feels like it is a lot colder. During the winter, snow is also expected to fall several times a year making London a cold, gloomy winter with short days and rarely any sunlight. 
Spring
Spring is a lovely time to be in London with flowers blossoming all around you and the weather starting to slightly get warmer. During the months of March-May, the temperature is around highs of 12-18 degrees Celsius and lows of 6-10 degrees Celsius. However, just like any other season, rain is expected to fall at any time. 
Summer
While summer in London can be great, when a heatwave strikes it becomes impossible to stay at home. As homes are equipped to hold in the heat and rarely ever have AC or fans, it can get quite stuffy. Luckily, this only happens for a few days a year. During the summer months of June-August London expects highs of 21-23 degrees Celsius and lows of 13-15 degrees Celsius. However, during the summer the days are so long that the sun could set at around 9 pm.
Autumn
One of the best seasons to be in London is arguably during Autumn as the leaves start to fall and a yellowish-golden colour takes over the city. During the months of September-November, the temperature is expected to offer highs of 20 degrees Celsius to lows of 7 degrees Celsius. And of course, rain is inevitable. 
London for Families
Regardless of your nationality, if you're a resident in London, you're entitled to be part of the public education system offered by the country. You can check for your right of abode in your visa status to make sure your children are eligible for free public education. Schools in the UK are based on your home address which allows children to apply in schools only within their district. This makes it difficult to apply to good schools and usually mean that the good schools have a long waiting list of other residents trying to get into the school. In order to do this, you should apply for a state-funded primary school online or by going to your local council and filling in an application form. 
While most people apply for state-funded schools, private schools are available in London, too. However, they do come with quite a price-tag even though their educational systems are actually worth it. Here are some of the best private schools in London: 
St. Paul's Girls Schools – Hammersmith 

West minister School – Westminster Abbey 

Paul's School London – Barnes 

North London Collegiate School – Edgware 

Go dolphin & Latymer School – Hammersmith 

King's College School – Wimbledon 

London School for Boys – South Bank 

City of London School for Girls – Farringdon 

South Hampstead High School – South Hampstead

Latymer Upper School – Hammersmith 
As for daycare, All 3-4-year-olds are entitled to 570 free hours per year which is usually translated into 15 hours per week for 38 weeks a year. If you need to send your child to a full-time daycare or nursery, the average cost is around £280 for a child younger than two-years-old and gets a bit cheaper as the child gets older. 
When looking for things to do in London as a family with kids, you'll find a lot of outdoor activities, parks with playgrounds or open spaces in pretty much every area. As mentioned above, the museums in London are an absolute blast for kids and something to definitely be enjoyed as a family. But if you're looking for other things to do in London with kids here are a few ideas: 
London Zoo

Madame Tussaud's 

SEA LIFE London Aquarium 

Warner Bros. Studio Tour 

Shrek's Adventure! London 

KidZania 

HMS Belfast 

London Transport Museum 

The London Dungeon 

Chessington World of Adventures 

Legoland Winsor 
Living in London
London Transportation
If you ever think of driving in the UK, just remember that Brits drive on the other side. That can take a little while to get used to. Otherwise, transportation in London especially is very well-connected and offers several options to easily move from one area to another. To move around in the UK, a digital nomad can use the underground, overground National railway service, buses, taxis or bikes. To make public transportation easier, you can buy an Oyster card for £5 from any newsagent, at the airport or main stations and recharge it at any underground station. This will allow you to use the buses, the tube or railway. 
The underground system most commonly referred to as the 'tube' in London is the most common form of transportation as it connects London and Greater London together and is the fastest form of transportation to get around. However, it can be a bit costly. 
Children under 11 years old travel for free and those under 16 years of age get discounted fares. However, for adults the fares are as follows: 
For single tickets, the price varies depending on the zone. Most people living close to central London only use Zones 1 and 2. A single ticket in this area costs £2.40-2.90 on your oyster card. However, if you move around a lot in this area, you could purchase a  weekly 7-day travel card for £36.10. The more zones you include, the more expensive it becomes. 
Travel cards or Oyster cards also allow you to get on the bus. You cannot purchase a ticket on the bus, but you can use the previous transportation cards or a contactless debit/credit card. The fare costs £1.55 or a whole day of bus-only transportation costs £4.65. 
There are also peak fares and off-peak fares. Peak fares are charged on Monday-Friday from 6.30-9.30 am and 4:00-7:00 pm. 
As for bikes, you'll find bike-sharing is quite common in the UK, too. From stationed bikes that you can find quite commonly in London, or using one of the bike-sharing apps such as Ofo and Mo-bike where you can locate them through the app. Just keep in mind, that while there are bike lanes in a lot of areas, you sometimes have to ride in the streets and need to be aware of the British driving rules to avoid accidents from occurring. 
Fitness and Health
Looking for a gym in London won't be difficult to find, but memberships can vary greatly based on the location and facilities being offered. Gyms in London can cost anywhere between £15-80 per month.
But if you're looking for something else to do and are interested in getting fit for free around London there are several options that can help you reach your goals, meet new people and enjoy being active. Here are a few options: 
Running
Because London is filled with open spaces and greenery, it's quite easy to find an interesting and beautiful path to become your new running route. If that doesn't cut it out for you, you'll find several organised runs you can take part in for free such as ASICS Running Club.
Cycling
Whether you choose to use one of the stationed bikes, use a bike-sharing app or own your own bicycle, cycling through the large parks can be an excellent way to reach your fitness goals while shedding a few pounds. Be sure to check out the Go Sky ride for freecycling meet-ups happening close by. 
Outdoor gyms
In most big parks, you'll find an outdoor gym available that anyone can use. Not only will these help you stick to a fitness routine without paying an arm and a leg, but will also give you the chance to meet other fitness fanatics who come to these areas to workout, too. 
Sweaty Betty
It's no secret that Sweaty Betty offers several fitness classes for free across their locations. However, they tend to fill up quite quickly as there are limited spaces available, so be sure to book ahead. 
London Friday Night Skate
Every Friday night at 8 pm, you'll find a bunch of skaters at Wellington Arch at Hyde Park Corner ready to kickstart the weekend with an amazing skate. It's a great way to get fit while skating along the green pathways with some of the coolest people in London. 
Project Awesome
Three times a week, Project Awesome get together at 6.30 am with an awesome exercise routine. The feel-good vibes and the early risers looking to start their day with positive energy can really turn your day around and make getting fit a whole lot of fun. 
But if these still sound boring, remember you're in London and there must be other fun and quirky ways to get fit that you absolutely must try: 
Disco Yoga

Kayaking on the Thames

Oxygen Freejumping Trampoline 

Paddle and Litter pick 

FloatFit wobble on water 

Hula hoops with HulaFit

Dancing at Seen on Screen

Parkour Generations Academy 

Date-Ercise at Right Path Fitness

Line Dance 
London People
For starters, one of the things that makes London special is that it is a multi-cultural city with so many different people from all over the world with different cultures, beliefs and traditions. This makes talking about the people a bit difficult to narrow down. However, if you're wondering about how the Brits are, there are a few things you need to know. 
For starters, Brits are known for being quite reserved. They will build a wall that won't be very easy to get through. However, the British are known for their manners. More often than not, their bluntness and straightforwardness are mistaken for being rude, but once you get used to the honesty, you will understand that it is in their nature to speak their mind and it is not something to be taken personally. In general, Brits are very well-mannered and will follow a specific etiquette as well as what is expected of them. 
If there's one thing to be extremely alert to and will really make a huge difference with Brits, it is punctuality. If you're given an appointment or meeting at a specific time, expect a Brit to arrive 10-15 mins in advance and start literally on the dot. Punctuality is not only a way of life for a Brit, but is also a form of respect and can be considered rude to arrive late to a business meeting or even medical appointment. 
While many people find Brits as stuck up or reserved and sometimes even snobbish, once you get to know them, you will start to understand their incredible sense of humour and the sarcastic ability that makes them genuinely funny. However, their humour isn't something that everyone finds appealing and needs a lot of work to be able to see the sunny side up. 
Because of their reserved nature, when you meet someone for the first time make sure you do not cross your limits. A handshake will be the only acceptable form of greeting until they get to know you on a more personal level and start allowing more intimate greetings such as a peck on the cheek or a hug. Personal space is highly valued by Brits and they will not shy away from making that clear. 
When it comes to work, Brits tend to shut down completely after working hours and business is never conducted on weekends. In fact, the weekends are quite sacred and should not be interrupted unless you've been approached by them. On a Friday night, you'll find most Brits enjoying a pint or two at the local pub and getting absolutely wasted. On the weekend, Brits enjoy spending time with their families, going for walks and enjoying the outdoors as much as possible when the weather permits. 
London Insurance and Medical Care
The UK provides one of the best healthcare systems in the world. If you're a resident in London, you're most likely entitled to free healthcare by the NHS.  You can get free NHS healthcare if you have: 
A valid visa and have paid the immigration health surcharge. 

A valid visa and are exempt from paying the immigration health surcharge.

Permission to stay as a family member of an EEA citizen who has been living in London before Brexit. 

Have an EHIC insurance card. 

If you're from Norway, Iceland or Switzerland. 
NHS treatment offers the following: 
Visiting a GP in your local area. 

Getting treatment in a hospital for accidents or emergencies. 

Family planning services 

Treatment for chronic or infectious diseases 

Referrals for doctors by your GP

Compulsory psychiatric treatment. 
While other benefits can be provided by NHS treatment, your entitlement to them will differ according to your visa and how long you plan on staying in London. 
If you are not an 'ordinarily resident', you might be required to pay for NHS services or be required to access private medical care in the UK which could be quite expensive. In this case, it is advised to have international health insurance from your home country that allows you to be covered for any healthcare issues or accidents that could happen during your stay.
Make sure you are fully covered by reading our full Digital Nomad Travel Insurance guide.
Jobs in London
Depending on the visa you've applied for, you may not be eligible to work in London, but if you've got your documents in order then London has a lot of jobs you could do: 
Sales Assistant 

Delivery Driver 

Store Manager 

Customer Assistant 

BarTender 

Waiter/Waitress 

Babysitter 

Nanny 

Paid Survey Taker 

Secret Shopper 

Online Tutoring 

Translation 

Walking tours guide

Ushers

Dog walking
If you're looking for a job with more skills, then it is best to search within your field on some of these job portals in London: 
It is also worth highlighting that London is one of the best places in the world to be if you're in the design field. While the competition is intense and the jobs are limited, if you've got extreme talent, you can really thrive by working in London.
Check out our Digital Nomads Jobs Postings to find the best jobs available for Digital Nomads.
Nomad Friendly
Value for Money
Internet
Workspace
English
Food
Safety
Health
Transportation
Friendly
Quality of Living
Cost of Living London
London is one of the most expensive cities to live in the world, ranking as the 6th most expensive city. However, the bulk of the expenses is attributed to the high rental prices. To give you an idea of the expected cost of living in London here are a few prices of day-to-day items: 
1 litre of Milk: £0.94

A loaf of bread: £1

Coffee: £2.50

Beer: £5

Water bottle (0.33 litre): £1.18

A dozen eggs: £2.20

1 kg of cheese: £6.80

1 kg of rice: £1.50

1 kg of beef round: £9.80

1 kg of chicken fillet: £6.10

A meal at an inexpensive restaurant: £10-15 

A meal at an expensive restaurant: £20-30

Utility bills for an 85m2 apartment: £170/month

Internet ADSL: £30-35

Meal deal at the supermarket: £3-4

Microwaveable meal from a supermarket: £2.50-6
While the figures can really add up, it really depends on your expenses and habits. However, there are always cheaper alternatives and ways to save up money and limit your spending in London. These include travelling at off-peak hours to avoid paying more for transportation as well as visiting bakeries, supermarkets and cafes at the end of the day as they cut down heavily on prices of freshly baked and daily made items to avoid throwing them away. These tips can really help reduce the amount of money you pay each month especially when it comes to food and groceries. You'll also find a lot of grocery items you can get from Poundland where every item is reduced to £1 due to its close date to expiry.