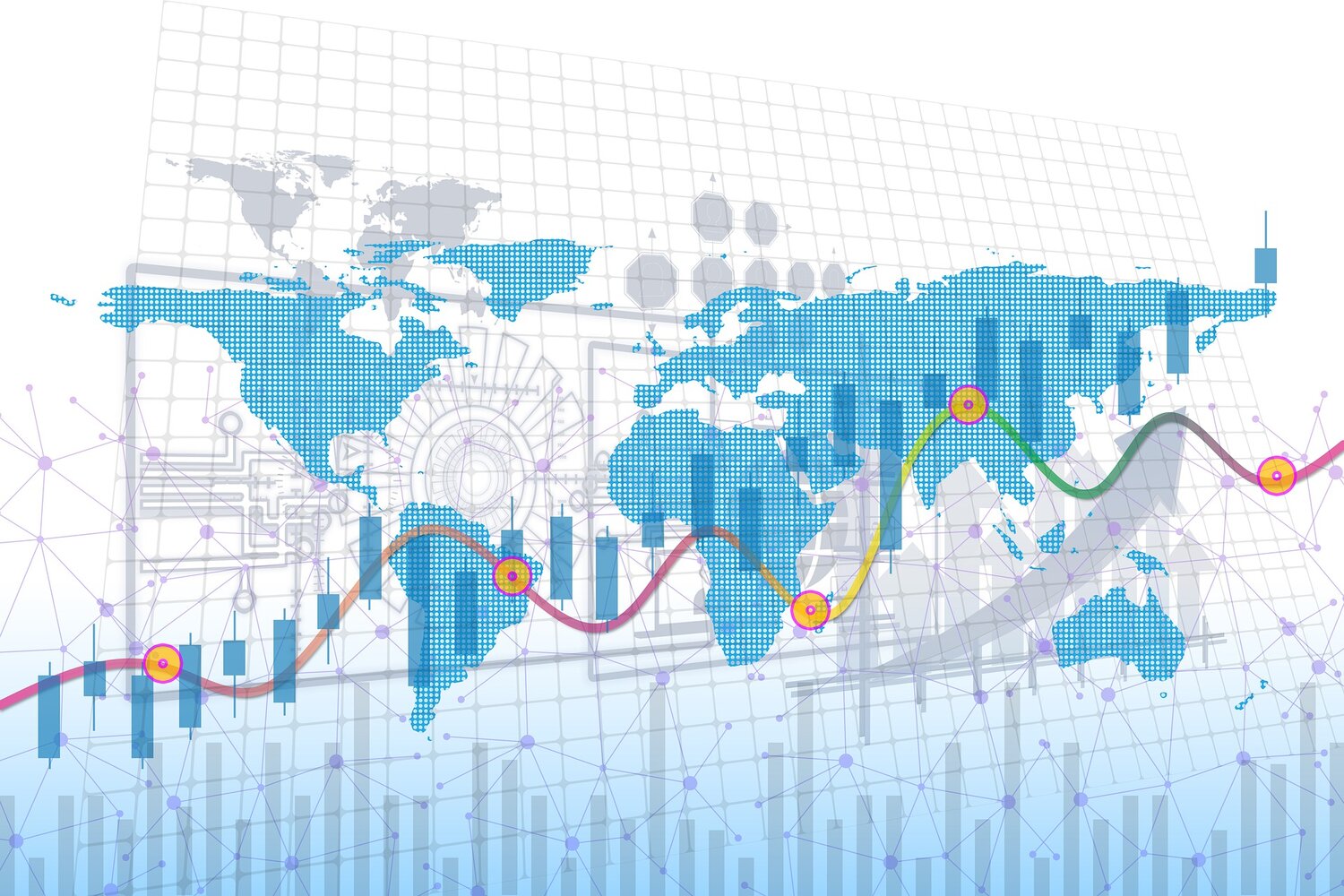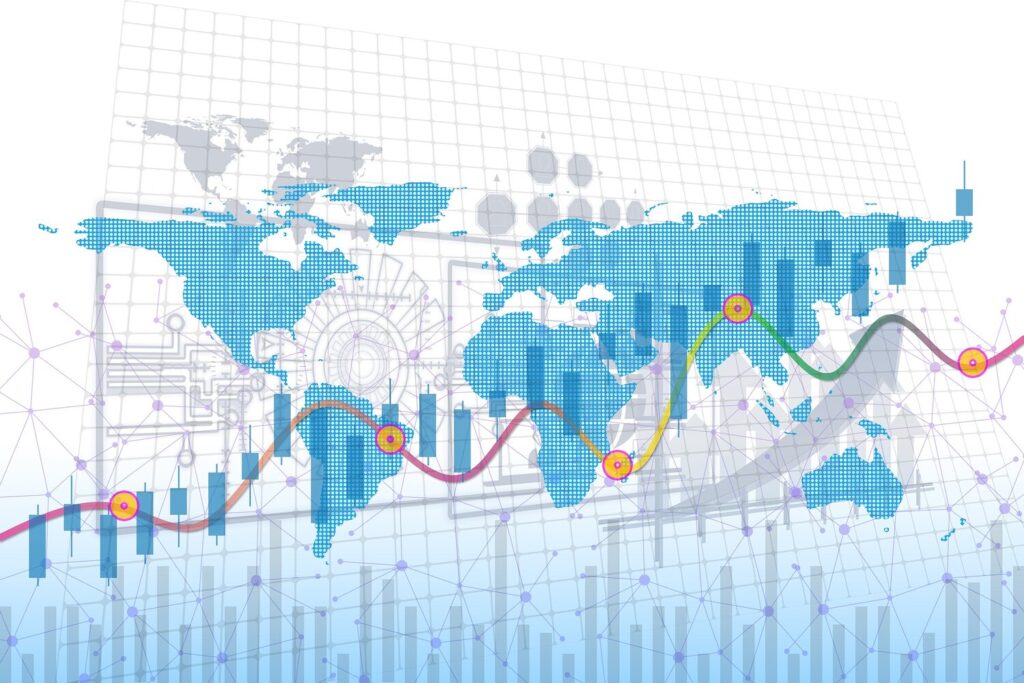 The term "digital nomad" is becoming increasingly popular in modern life, but it is still largely misunderstood by many countries and cultures. Digital Nomads are people that, generally speaking, combine work and travel – the perfect combination for those adventure-hungry individuals. They take advantage of advancements in modern technology, the impact of COVID-19 and the resultant ease of working remotely.
For most digital nomads, all that is required is a reliable internet connection. Although this sounds as easy as one, two, three, we'll see later in the article that it isn't all smooth sailing as there are often challenges encountered along the way.
In this article, we'll explore what life as a digital nomad is like and look at some of the most popular statistics that pertain to this lifestyle comprising of 35,000,000 individuals. Of these 35,000,000 digital nomads, citizens of the USA make up almost a third! Some of these digital nomad statistics might seem like common sense, while others might come as a surprise. Let's dive in!
Age
The current (as it stands in 2022) average age of all digital nomads is 40 years of age. This is slightly higher than the average age of digital nomads in the USA in 2021 where that average stood at 32 years of age. However, individuals in their 30s make up almost half of all digital nomads worldwide, sitting at 47%.
A staggering 61% of all digital nomads started their journey in their 20s, while the remaining percentage were all over the age of 30 before embarking on their journey of locational independence. According to studies, the oldest digital nomad to be actively pursuing this lifestyle is 72 years of age!
Sex
The split between male and female digital nomads worldwide is an almost identical one. Males make up the majority at 50.19% and females make up the minority (only just) at 49.81% – pretty close!
Main Male Occupation
The main occupations of male digital nomads as of 2022 fall within the digital field. Such jobs include marketing, IT/development and digital design.
Main Female Occupation
When it comes to females, however, the most popular occupations as of 2022 fall within the creative or marketing fields. This includes creative jobs such as digital design, writing and animation.

Marriage Status
Digital nomad relationships are by no means an easy feat. Everything is done together! You work together, you travel together, you eat together, you sleep together. This can often mean that relationships move along much faster than in a normal work environment.
For this reason, we observe that the majority of digital nomads are married and of this majority, most partners are either travelling with them full-time or part-time.
Many digital nomad couples also meet along the way on their travels, and we often find that plans may change after meeting that special someone in a faraway land.
Kids
On the contrary to travelling with partners, most couples don't travel with children, although a small number do. A very small percentage of digital nomad couples travel with younger children (under the age of 18), although it is not uncommon for couples to start families and have children whilst travelling or remote working in a foreign country.

Countries Granting Digital Nomad Visas
While it is illegal to work in a foreign country, even from the comfort of your hotel (or the beach) using your laptop, things are finally starting to change as countries are opening up to the idea of specialist Digital Nomad Visas. Aside from these, we are also noticing a rise in other forms of visas such as Remote Work Visas and Freelancer Visas.
Some of the more favorable countries currently offering Digital Nomad Visas include:
Antigua and Barbuda

Bali

Czech Republic

The UAE – Dubai

Cost Rica

Germany

Iceland
Benefits of Being a Digital Nomad
The single biggest advantage of being a digital nomad is freedom – freedom to move, freedom to travel, freedom to be location independent and freedom to choose your work hours. You get to combine work and travel which, for adventurous individuals, might just be the holy grail.
You also get to pick and choose how much and what work you do, giving yourself more freedom to structure your work schedule around your lifestyle. This is particularly appealing if you have a passion for adventure and the outdoors!
Number of Digital Nomads in Existence
There are currently 35,000,000 known digital nomads to be in existence in the world today, with the majority being from the USA. Now, this is the total number of known digital nomads to be working remotely in the world today – of course, this figure may very well be substantially different due to unrecorded individuals.
Finance (How They Earn a Living)
The majority of digital nomads work in the marketing, IT/development, design (digital), writing (content/copy) and e-commerce fields, with the outright majority being self-employed. Having a laptop and a reliable internet connection makes it possible for digital nomads to seamlessly carry on with their day-to-day work requirements.
Other common forms of income include renting out one's car, home or office space; online tutoring or teaching (TEFL); blogging and online editing and translation work.
Education and Training
Here, we find quite an interesting statistic in that the majority of active digital nomads are self-taught and trained in the field in which they are currently working. This contrasts with the minority that have been formally trained at universities, colleges or other tertiary educational institutions.
Country of Origin
The United States of America makes up the largest percentage of nationals contributing to the total number of worldwide digital nomads. Other large contributors to this figure, in order, are Portugal, Germany and Brazil. These four major contributors total 51% of all the digital nomads in existence, with the remaining 49% hailing from an additional 35 countries.
Where do Digital Nomads Commonly Live
The most common places digital nomads reside while abroad are Airbnb's, hotels, hostels, short-term apartment rentals, couch surfing or with friends and family. Normally, the driving factors here are fast, reliable internet and the cost of living – although paying a bit extra for good internet is not uncommon and not a bad idea!
Most Popular Countries
The top five locations for digital nomads around the world, in ascending order, are:
Other notable locations include Croatia, Turkey, Portugal and South Africa.
Most Popular Cities
Given the above most popular countries for digital nomads above, the most popular cities for digital nomads naturally fall within the borders of these countries:
A few other notable locations around the world are Taipei, Montpellier, Koh Phangan, Buenos Aires and Istanbul. It's really no wonder why people choose to live in these beautiful cities!
Favorite Places to Work
A number of factors apply when looking at the best places to work for digital nomads, fast reliable internet being the most important. However, noise levels are also of the utmost importance. Preferred conditions are either quiet environments such as libraries or environments where there is limited background noise such as a café/restaurant or a coworking space.
However, the most popular place for digital nomads to work is in the comfort of their accommodation. However, having said that, it is of the utmost importance to take regular breaks and get out to socialize for the benefit of one's mental health! It's all about balance, after all. 
Ethnicity
According to Digital Nomad statistics, the spilt of digital nomads by ethnic demographic are as follows:
Caucasian decent (White/European) – 76%

Latino/Hispanic – 10%

Asian – 8%

Non-Caucasian (Black/African) – 6%
Struggles and Pain Points
It's not all fun and games for digital nomads. While the lifestyle offers incredible opportunities, it can also be very lonely at times as you are often away from friends and family for long periods of time. This can lead to mental health issues as one can be quite isolated, especially when deadlines loom and many hours are spent behind the laptop.
Other issues include, but are not limited to:
Maintaining existing client/customer relationships

Finding new clients/customers

Tax issues

Medical insurance

Common consumables not available

Travel fatigue
These difficulties are, by no means, reason enough to avoid becoming a digital nomad. However, it's always a good idea to be aware of the reality of the lifestyle and the good and the bad things that go along with it. 

Dating
Dating is a big factor when on the road and it isn't always easy as there can be large cultural differences from one's home country. Brazil came out on top when it came to the overall best country for dating as a digital nomad. London was the best city and Latin America and Western Europe the best regions. Consider these places when choosing your next destination!
Cost of the Digital Nomad Lifestyle
There are many ways to skin a cat, and this applies to the cost of digital nomad lifestyle too. One can live a lavish lifestyle and not save a cent or travel at all. Alternatively, one can live thriftily and save a vast sum of money and travel the world extensively. 
At the end of the day, it's all down to what you want to get out of being a digital nomad. On average, the digital nomad lifestyle will cost you around $1875 per month, so take this into account when planning your next destination.
Productivity Levels
The digital nomad lifestyle can be quite disruptive, especially if one is constantly traveling around and not settling in a particular location. However, if one does find a base for an extended period of time, it has been proven that productivity can actually increase. The majority of business owners agree that productivity is not negatively affected by being location independent.
Earning Potential
Digital nomads are able to earn quite well compared to average working-class salaries – in the US alone, salaries range from $50,000 to $100,000. It some instances, this is almost double the average salary, making it increasingly attractive. This is largely due to not having large expenses such a mortgage, car repayments or student loans.
Impact of COVID-19
The digital nomad lifestyle has been around for many years but the COVID-19 pandemic saw a massive increase in the worldwide number of digital nomads. This was largely due to more freedom and greater flexibility within the workplace, higher salaries and the ability to carry out your job from anywhere.
Changing Times and Economic Opportunities
As the digital nomad movement grows, so too are countries adapting to this so-called "new normal". Many countries have got onboard and have created specialized Digital Nomad Visas, while others have made their communities more digital nomad friendly.
Digital nomads spend money on both local goods and services, thus contributing to local economies and adding to the GDP of that given country. With an estimated $787 billion spent by digital nomads each year, it is a huge economic opportunity for countries to tap into.
Planned Time on the Road
Once again, this comes down to personal preference. Many decide to embrace the digital nomad lifestyle fully and carry on with it indefinitely. Others decide to do it for shorter periods of time. Whatever your intention is, you can customize the digital nomad lifestyle to fit your needs!

Travel While Working
While the majority of Digital Nomads prefer staying in the same location for anywhere between three and nine months, this does not mean that travel is off the cards. International travel is often difficult with having to adapt to different time zones, but regional travel is welcomed.
Often, shorter stays entail more travel and leisure whilst longer stays are generally geared up to work-specific trips.
Work Hours
Work hours vary immensely, depending on your profession, whether or not you're a business owner or your intentions. You can put in as many hours as your like, but often, one can become fatigued if all you do is work all day. An average work week can vary anywhere between 20 and 60 hours a week, depending on how much time you want to or have to work.
Saving Potential
An attractive advantage of being a digital nomad who loves to travel is that one can work and earn in a strong currency and then travel to countries with a weaker currency, allowing one to save. It is also always recommended to do as the locals do – eat local food, shop at local stores. Western items mean western prices!
Future Planning
When planning your future digital nomad adventure, there a few things to consider always. At the top of the list is fast, reliable internet! You also want to be comfortable where you are staying – a warm, homely environment where your productivity levels can soar. 
Lastly, make sure that you have all the daily requirements covered – local supermarkets, restaurants, gyms, public transport and the like.
Future Trends
With the world opening up more and more now due to the slowing down of the spread of COVID-19, the outlook for the future of digital nomads is exciting. More and more companies are now being open to remote work, countries are becoming more invested in it and the daily digital numbers are on the rise. This upward trajectory is expected to continue to rise as more people seek out the advantages of location independent work.
Digital Nomad Statistics Conclusion
There are, without a doubt, a plethora of advantages of being a digital nomad. There are, of course, disadvantages too. However, that's life, and at the end of the day, the good definitely outweighs the bad!
If you are looking for an adventure-filled trip that combines work and travel, look no further. Get planning, buy that ticket and get on that plane! The world is your oyster and for you lucky shuckers, your digital nomad adventure awaits!