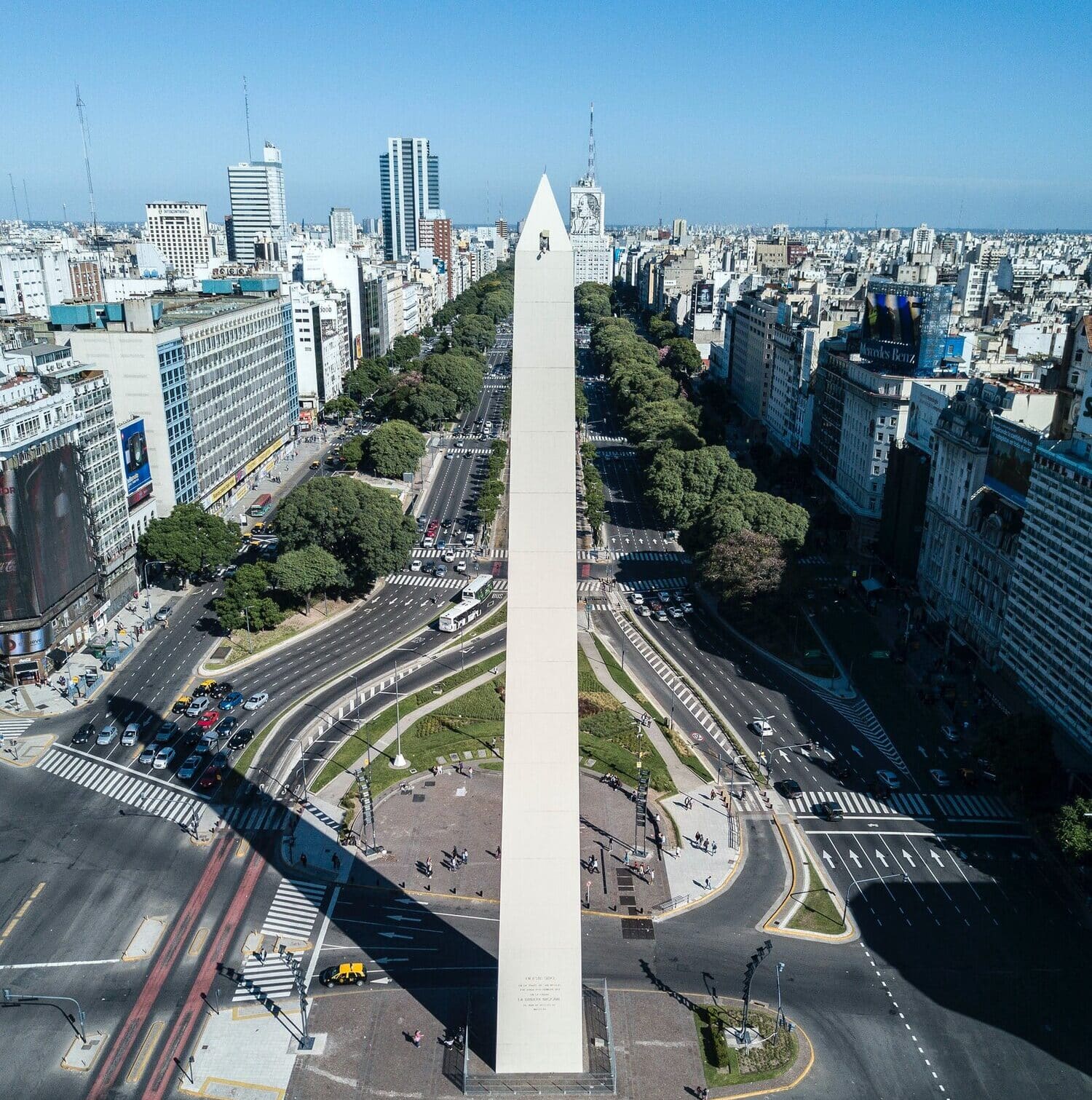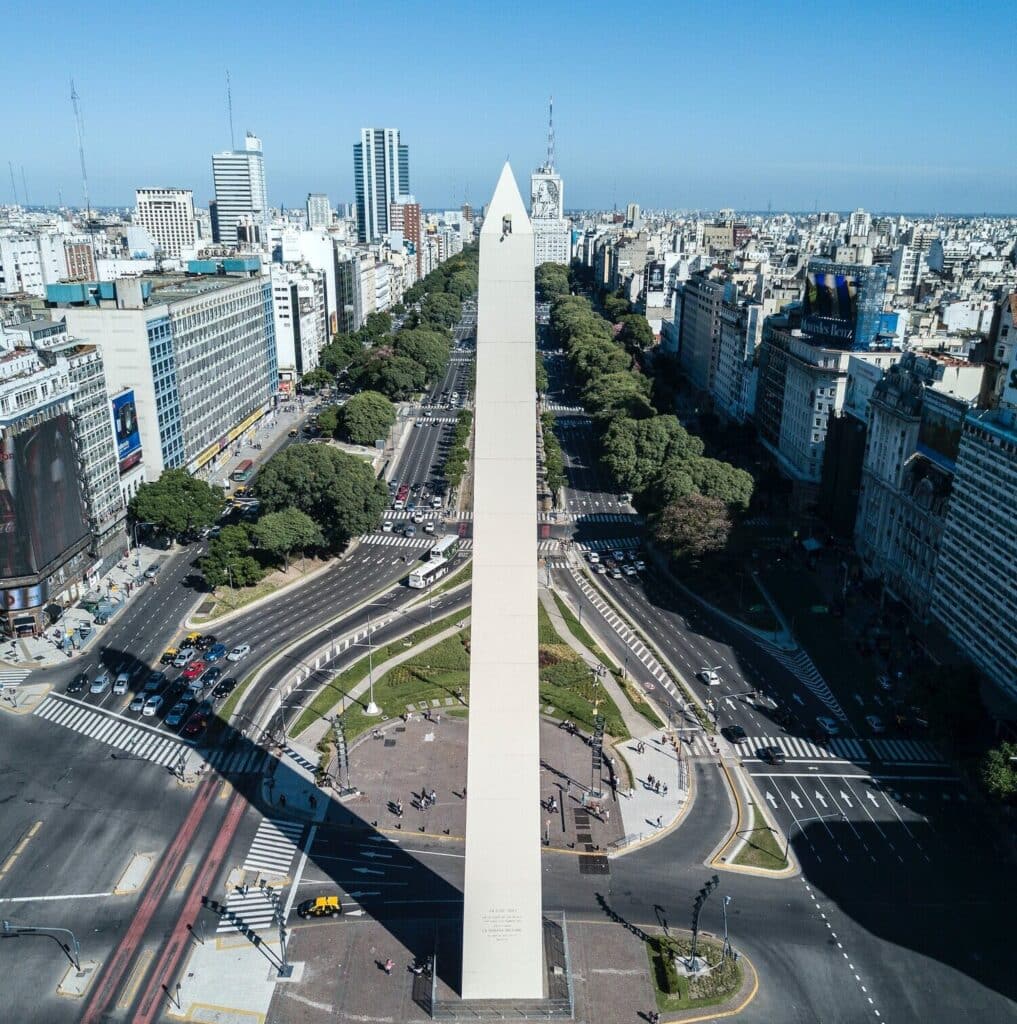 A Digital Nomad Guide to Buenos Aires, Argentina
More than six million tourists and hundreds of expatriates a year choose Buenos Aires. This cosmopolitan city fascinates its visitors with its wide urban cultural offer that includes art, gastronomy, architecture and the peculiar charm of its people.
Called "the city that does not sleep" and "the Paris of America" ​​for its French architecture, Buenos Aires surprises with its contrasts. More than for its history or its cultural heritage, the city of tango, football and milongas captivates by the bustle of its streets, the sympathy of the "porteños", the quality beef and by having one of the night scenes in the world.
It is still that vibrant capital that attracted hundreds of thousands of immigrants in the early 20th century. A decadent and prosperous city at the same time, which mixes modern and exclusive neighborhoods such as Palermo or Puerto Madero, with other more humble and neglected ones such as La Boca. However, it has a magic that makes you feel more at home than in your own city and that doesn't consider boredom among its attributes.
Nomad Friendly
Value for Money
Internet
Workspace
English
Food
Safety
Health
Transportation
Friendly
Quality of Living
Living in Buenos Aires Overview
Digital Nomad Personal Experience in Buenos Aires
Every time I go to Buenos Aires, it overwhelms me at first for being like any big city with a fast pace of life. But it is easy to get used to and also to the pampering it has to offer, which is uncommon in other Latin American countries.
Its economy will always be crazy to me since nowadays there are four different types of exchange, that benefit anyone who brings dollars or transfers them through Western Union, which gives a much greater exchange rate than the official one. Although at the same time, if you want to buy electronic devices, you feel poor due to the 100% taxes.
Its people included me much faster than in other countries and they gained my confidence in a second. We spent long afternoons with mate sitting in a park or with coffee in a store since, although the standard of living is high, everyone has a more bohemian side, with picnics, bookstores and wine on a shared terrace.
I never stayed dancing as late as in this city. And even when they leave the disco at seven in the morning, they head over to a house with a pool to cook a barbecue and continue listening to more music. The city does not sleep and neither do its people.
I am a vegetarian and with my vegan friends we find a lot of shops and restaurants dedicated to this type of food. My boyfriend, on the other hand, loves meat and I don't think I've ever seen him so happy. Restaurants like Cabaña las Lilas, La Cabrera and El Pobre Luis were left with a piece of his heart. And it is really easy to get to any of those places, there are buses everywhere!
I have countless happy memories and many friends that I keep in touch with. Thanks Buenos Aires.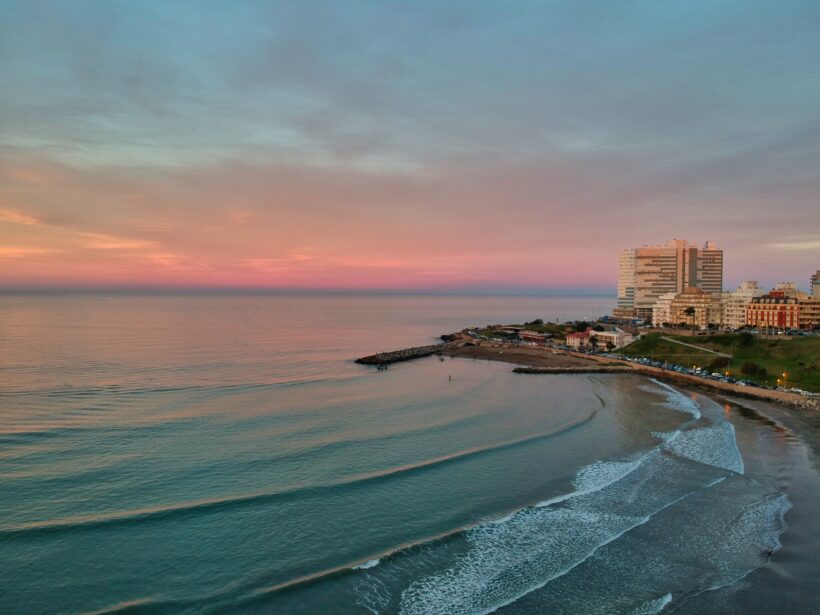 Work in Buenos Aires
Whether you want to rent a private office for you and your team, a desk in a shared space, or a virtual office, I highly recommend renting a coworking space. They became popular all over the world because they offer instant networking opportunities, lower costs, flexibility, good environments and location, resting places and fully equipped offices. In the city you will find this type of office from 115 USD.
Best Places to Work in Buenos Aires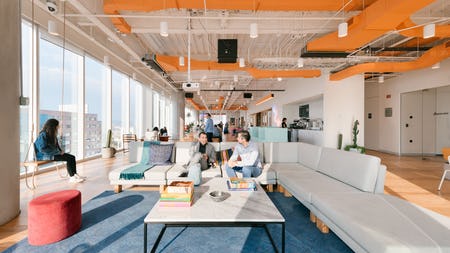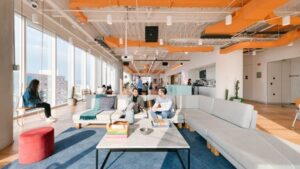 Wework
Among the options for coworking spaces in Buenos Aires is Wework with four offices, two in the center and two in the north. Its spaces are modern and elegant. It offers an excellent service for professional development and growth. 
The Office BA
The Office BA (Nicaragua 5867) is perhaps the best equipped of all. It has the latest technology, a comfortable and friendly infrastructure, bilingual receptionists, high-speed Wi-Fi, lockers, 200 minutes of local calls, discounts for bars and hotels, discounts for hostings and much more.
Palermo Hollywood headquarters of La Maquinita
The Palermo Hollywood headquarters of La Maquinita (El Salvador 5707) offers parking for bikes, call rooms, rest areas, kiosk and ergonomic furniture, among other things. It has several large rooms with desks in the same venue.
Área 3
Área 3 (El Salvador 5218) is the hub of Argentina's entrepreneurial ecosystem, mainly because its focus is on fostering the generation of an entrepreneurial community. It gives you more than 50 discounts on work tools, gastronomy, sports and access to another 650 coworking spaces around the world.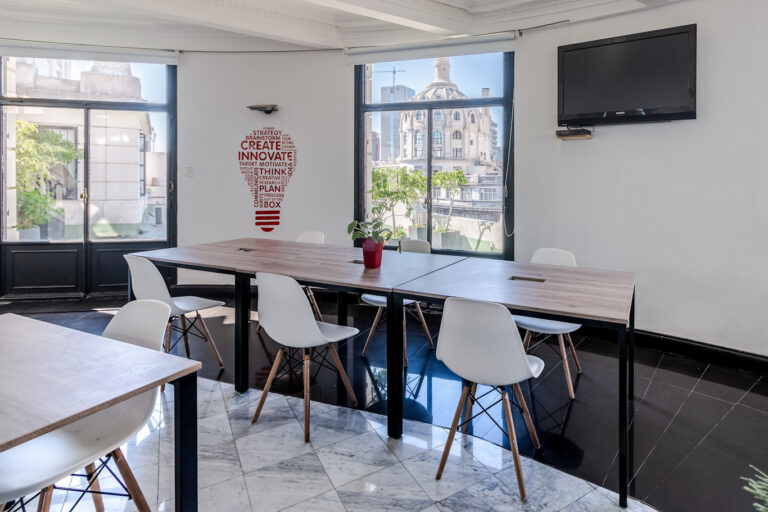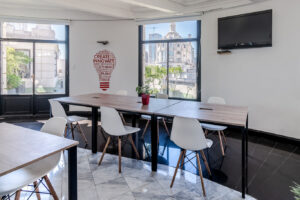 Workey
Workey (Roque Sáenz Peña 616), located in the dome of the Miguel Bencich building that dates from 1927 and is a historical heritage of the city, has a truly impressive 360o view. It is a premium space really worth knowing. You can work in one of its 12 offices or in the common area in an environment of stairs and marble floors, restored windows and mirrored bronze. There are two meeting rooms with no time limit and free access to the buffet, with French coffee included. From its terrace you can see the Obelisk, and from another the river. It also has an entire event floor with capacity for up to 100 people.
There are also specialized coworking spaces. For example, Casa Indus (Acevedo 1175) is a collaborative work house for the community of designers and communicators. It has offices, photography studio, meeting room, workshop room, terrace and many plants.
If you want to investigate on your own and according to your budget, I recommend you look at the Trabajar Freelance page where you will find a list by neighborhood of all the coworking spaces in Buenos Aires.
Also, if you use coffee shops for work purposes, be sure to visit the newly registered office of Café Registrado (Gurruchaga 1672). A very spacious room, with large and separate tables with individual sockets and lamps, and a self-service that speeds up orders. In addition, while you work, you can taste their grains brought from selected farms and their rich pastry.
Full City Coffee House (Thames 1535) has a patio and interior both with access to sockets, chairs and couches and good food options. It is one of my favorites.
Anyway, what is most abundant in Buenos Aires are cafes with sockets where they will allow you to stay for hours and just order a coffee. It is almost considered an Argentine sport. Also, alongside the coffee shops, you will also find a number of amazing bookstores and even cafes with bookstores like Dain Usina (Thames 1905). Dain has lots of natural light, a terrace with huge couches, a mostly white interior, and sometimes there is quiet live music. Being a bookstore, people tend to be more silent.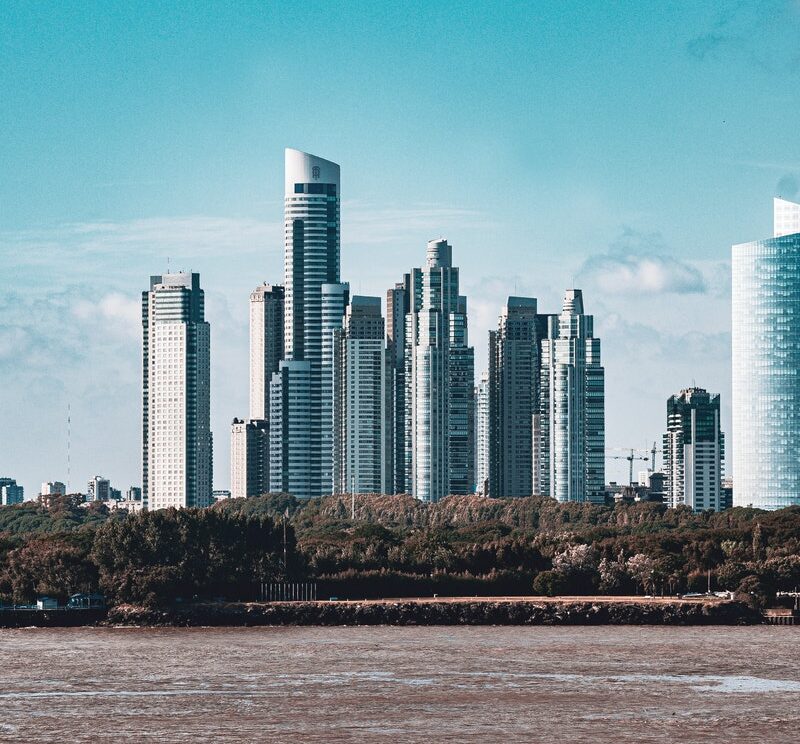 Best Places to Live in Buenos Aires
Best Neighbourhoods
Buenos Aires is characterized by the marked identity of each neighborhood, which makes them very different from each other.
Recoleta
Recoleta is a tourist and residential area and one of the most expensive of the city. Streets and structures have a Parisian and elegant air because French immigrants lived here since 1840. It has historical monuments such as the National Library, Recoleta Cultural Center, National Museum of Fine Arts and the popular Recoleta Cemetery, where the remains of public figures of Argentine politics, art and culture lie. Also, five-star hotels, high-end restaurants, luxurious clothing stores, bars, nightclubs and beer gardens. This is where the El Ateneo Gran Splendid Bookstore is located, which, as a result of a modern remodeling of an old theater, is valued as one of the most authentic in the world. It is also well connected by metro and many bus lines.
Retiro
Retiro has everything: from historical monuments, financial buildings, luxurious hotels, cheap hostels, to the main Port of Buenos Aires and Villa 31, an informal settlement of precarious houses. It is a practical area since it is very well connected with central train and bus stations, and is located between Recoleta and the Microcentro. Ideal for those who come on a business trip. If you are going to live in the city for a while, I don't recommend staying here because it is less safe than other neighborhoods and quite noisy, but a lot of people chose it anyway.
San Telmo
San Telmo has museums, centuries-old churches and old houses. It is considered a neighborhood that converges between the traditional and the bohemian; a place to feel the passion of tango and live among old European-style houses (not very well maintained).
Among its cobbled streets, there is a cultural atmosphere, since for many years artists and craftsmen have lived in the area and exhibited their works to the public. The busiest place is Plaza Dorrego, where cafes, restaurants and bars are crowded and on Sundays the popular San Telmo fair takes place with lots of antiques and art. Its atmosphere makes it a very interesting alternative to stay in Buenos Aires, although you have to be careful at night with thieves.
Puerto Madero
Puerto Madero, is an exclusive area and the safest in the city. High-end residences and five-star luxury hotels predominate the area. It is the result of an architectural recovery of old and abandoned warehouses, docks and mills, which are now shown to the public as modern restaurants, offices, hotels, luxury homes and huge skyscrapers. It has promenades that border the Río de la Plata, full of yachts and small boats. The downside is that it is far from neighborhoods like Palermo with a more chic and relaxed atmosphere.
Palermo
Palermo is considered the green neighborhood of Buenos Aires. It has unlimited options for entertainment, transportation, food and hotel services, as well as tourist attractions, all while remaining a sophisticated residential area, which combines elegant buildings with old houses, where the upper-middle class lives. In this area, two sub-areas should be highlighted: Palermo Soho and Palermo Hollywood. Soho is an area marked by the bohemian and artistic spirit of its residents. It is made for the enjoyment of art (galleries and museums), fashion (designer and boutique stores) and good food (mid-range and high-end restaurants) but always with a hipster style and a certain purchasing power. It is the favorite of tourists and expats.It is also surrounded by bookstores, craft fairs, theaters, performance halls and has a metro and many buses.
Palermo Hollywood is famous for being home to film and television production houses. Low-key homes turned into gourmet cafes, shops and themed hotels. It is also an indisputable gastronomic pole.
Las Cañitas
Las Cañitas is part of Palermo. However, it has a life of its own. It has pubs, discos and bars, elegant and modern residential buildings, the racecourse and the Argentine Polo field. It is also close to the Bosques de Palermo, Rosedal Park and the Japanese Garden (the largest and most majestic Japanese-style garden in Latin America).
Belgrano
Belgrano is a purely commercial and residential neighborhood, with a wide gastronomic offer. It is known for Tudor houses, an architectural style of old houses inspired by the medieval period, which contrasts with modern high-rise residential buildings. Here is also Chinatown, made up of Asian immigrants who arrived in the early 1980s and full of Asian food restaurants and shops with oriental products. The nightlife passes in Bajo Belgrano between bars, restaurants and discos.
If you give me the choice, I advise you to stay in Recoleta or in an area of ​​Palermo without bars where you can sleep comfortably. You can enjoy the neighborhood you want during the day since most of the places of interest are nearby. Belgrano is also a good residential and commercial neighborhood, and perhaps a little cheaper.
Find an Apartment in Buenos Aires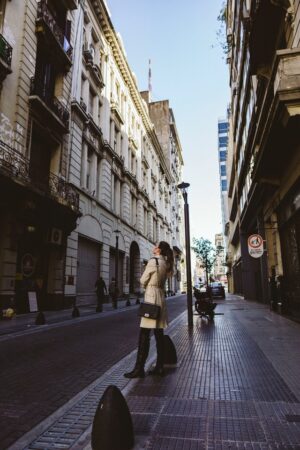 When it comes to finding an apartment, Buenos Aires is not the best option for foreigners. Although the offer is great, to pay the same as a local for an apartment that is not furnished (around USD 200 for rent plus USD 150 for expenses for a studio), you have to commit for three years and have an apartment in the city to put as a guarantee. However, there are many owners who accept a bank guarantee, which is an extra expense, but it is worth it because you will pay much less rent than in a temporary apartment.
Traditional rentals are generally found on web pages such as Zona Prop, Mercado Libre, Busca Inmueble and En Buenos Aires, which allow you to find direct-owned apartments and not pay the agency commission. Locals generally look for directly owned apartments to save money. Another way to do it is in Facebook groups such as "Rent direct owner CABA".
Buenos Aires is actually the entire province. While CABA means City of Buenos Aires and is, ultimately, the capital of the country. CABA is a smaller portion of greater Buenos Aires. This can be confusing for a foreigner and is useful to know when looking for a home.
If what you want is a temporary rental with less than three years contract and furnished, you will pay much more but you will have more freedom. On Instagram you can search @alquilersingarantiaextranjeros and @departamentoscapital, among others. Prices are in Argentine pesos and generally include service costs. A studio in a good neighborhood can cost you at least $450 per month. On Airbnb you find dollar options for the same price.
You can also search on Facebook groups like "ALQUILERES TEMPORARIOS CAPITAL FEDERAL", "Alquileres Temporarios Capital Federal" and "Alquiler Temporal Capital Federal".
Cheap Places to Stay in Buenos Aires
Buenos Aires is a very cosmopolitan city and its inhabitants are avid internet users. For this reason, in general the accommodations tend to appear on the internet. Not like in other cities that there are many cheap options that you can only find walking through its streets.
The cheapest choice will always be to rent an apartment on a three-year contract. If you want something temporary, you can look for a shared flat in Piso Compartido, Spare Room BA and Roomgo which is a place to look for room rental although of less quality.
Digital Nomads can also try the real estate section of Mercado Libre, the most famous website in Argentina for buying and selling whatever comes to your mind.
On the other hand, if you need a room only for a few days, my advice is to look on Airbnb (minimum of 10 USD per night but cheaper for couples) or in hostels through websites such as Hostel World (from 5 USD for a shared room).
Argentina Visa for Buenos Aires
For stays shorter than 90 days, nationals of the following countries only need to have a valid passport to enter Argentina: Australia, Canada, United States, Israel, Japan, New Zealand, United Kingdom, South Africa, Switzerland, Scandinavian countries and Latin American countries, countries of the European community.
Visas for tourism can be processed at any consulate of the Argentine Republic. The period of stay authorized for this type of visa is up to 90 days and does not allow working in the country. The procedure is personal, and the applicant must present the following documentation in original and copy:
Valid passport with a minimum validity of 6 months from the date of entry into the country, and at least one blank page (two pages) available.

Two current photographs 4x4cm, front, in color, white background.

Complete visa application form (preferably in electronic form) and signed by the applicant.

Proof of economic solvency. For example, latest pay stubs, latest credit card statement, or latest bank account statement.

Round trip ticket reservation (it is recommended not to acquire the tickets until the visa has been granted).

Hotel reservation and tourist itinerary.

In the event of not having a hotel reservation, and if an invitation from a natural person, an invitation letter.

Consular interview.
The consular fee is 150 USD or Euros according to each consulate.
The information available here is not applicable to citizens of the People's Republic of China, to whom differential requirements apply by virtue of an international agreement.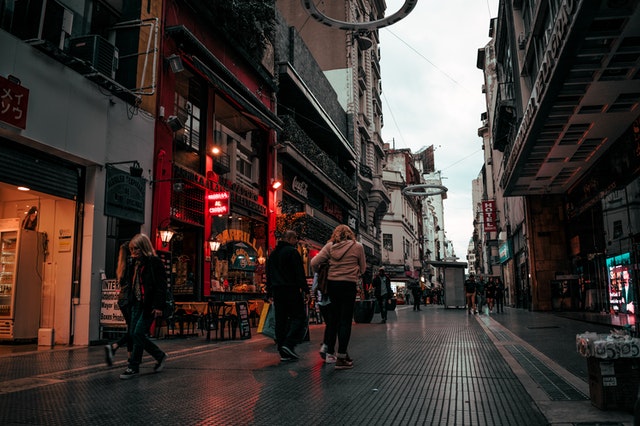 Culture and Food in Buenos Aires
As the Gastronomic Capital of Ibero-America 2017, Buenos Aires has an inexhaustible cuisine and gastronomic poles to taste the best recipes. It is one of the main agricultural producers in the world but also of quality beef, where 100 kilos of beef are consumed annually per person.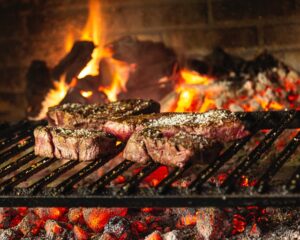 Argentina is characterized by making food a true cult and Buenos Aires is included in it. Gastronomy and drinks are the main excuse to enjoy a meeting with friends, either with coffee, mate (hot drink that is shared in a round) and pastry, barbecue or beer.
Their typical meals are usually an adaptation of native and European dishes that come mainly from Spain, Italy, Germany and France. It also has a wide range of international Asian, Latin American, African and European food. You can even find vegetarian, macrobiotic and aphrodisiac restaurants. There are them for all tastes and budgets. 
Within the gastronomy of the country, I recommend you try the Argentine asado, solomillo (the most precious cut of meat because it is soft and has little fat), choripan with chimichurri (Creole chorizo ​​between two slices of bread and with a special sauce), picadas with salami and chorizo, locro (stew of beans, pumpkin, corn and potatoes), empanada criolla (usually stuffed with meat, onion, hard-boiled egg and olives), milanesa napolitana (Milanese with tomato mozzarella and ham on it), pizza and fainá, and fresh pasta. Few tourists notice it, but every neighborhood has at least one exclusive shop for fresh pasta to cook at home. There are also many restaurants dedicated only to this type of food.
Palermo, Puerto Madero, Las Cañitas, Recoleta and San Telmo are some of the gastronomic centers of the city, where culinary proposals of all kinds, local and foreign, gourmet and fast food, and many more are concentrated.
Among the best grills in the city is Don Julio (Guatemala 4699) with high quality beef selecting well-fed and free-range animals. It has a wide range of meats and even a vegetable grill. The roast and the vacuum are prepared slowly with wood.
La Cabrera (José Antonio Cabrera 5127) is the favorite of foreigners, and that is usually each year within the Latin America's 50 Best Restaurants ranking. It has cuts of Argentine Angus beef, steaks of beef eye with 15 days of maturation and cuts of Argentine Wagyu.
El Pobre Luis (Arribeños 2393) is my favorite because of the Uruguayan cuts, the quality of the dishes and the excellent attention of its staff. The "mollejas de corazón" (heart gizzards) are famous and also Uruguayan specialties such as pamplonas (loin, pork and chicken) stuffed with cheese, ham, tomato, bell pepper and bacon.
At Parilla lo de Jesús (Gurruchaga 1406) the great star of the menu is meat. The cuts most requested, especially by foreigners, are the chorizo ​​steak and the beef eye. The garnishes that stand out are lead potatoes, grilled vegetables and cream spinach. The best thing is that they own a wine cellar that is attached to the premises. The wine list, with more than 300 labels, is extremely extensive. Surely, you know that Argentine wine competes with French wine but is several times cheaper. Enjoy it!
Buenos Aires Nightlife
Buenos Aires's nightlife is very intense. The busiest nights are on Fridays and Saturdays. And be careful to arrive early! In Buenos Aires, you usually have dinner around 10 pm and go to the bar after dinner. The clubs start to fill up at 2 am although it is more common to go at 4 am and dance until dawn. The city sleeps, but little and revives as new the next day.
The nightlife offer of leisure and entertainment is very wide: theaters, cafes, milongas, tango shows, dozens of bars and discos. The music is very varied and there is something for all tastes: rock, pop, electronic, music from the 80s and Argentine music such as Calamaro, Fito Páez, Enanitos Verdes, Soda Stereo, among others.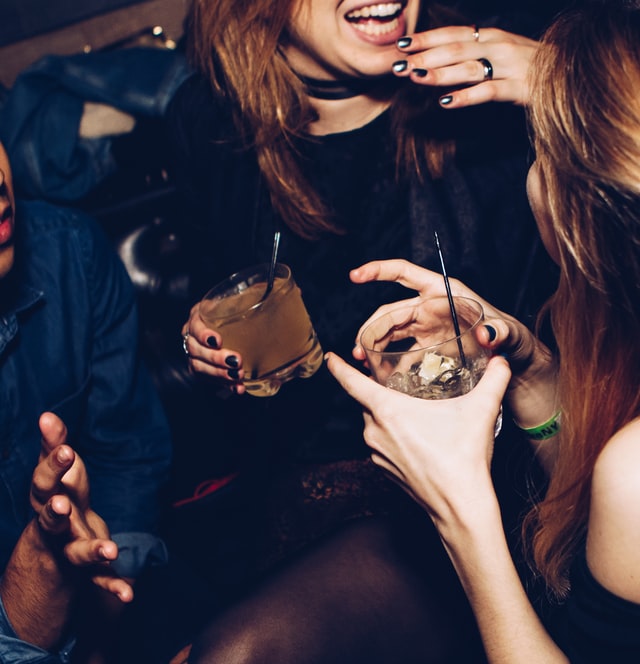 The most crowded neighborhoods are Palermo, Las Cañitas, Puerto Madero, Costanera, Centro, San Telmo and Recoleta.
Palermo takes the first place with the quality and quantity of options that exist to have fun at night. Very popular with the city's middle and upper-class youth, it remains on the podium for its residential area appearance with wide, tree-lined streets, walls with street art and a certain bohemian atmosphere. The most frequented areas are Palermo Soho (around Plaza Serrano and Plaza Armenia) and Gorriti and Honduras streets in Palermo Hollywood. A bar not to be missed is Uptown, set like a Bronx subway station in New York and with drinks that go out of the ordinary.
Puerto Madero is the safest and youngest area of ​​the city. It combines cobbled streets with old port warehouses transformed into lofts, offices, hotels and nightclubs, such as Asia de Cuba, one of the most exclusive in Buenos Aires. In addition, Dorsia summons the best DJs and the Hotel Faena has a cabaret with musical shows.
San Telmo has the most bohemian night in the city. The bars are more intimate and it is also the epicenter of milongas and tango lounges. Plaza Dorrego is the ideal meeting point to have a Quilmes or Malbec on one of its outdoor terraces. La Trastienda has an intimate concert and recital hall, Maldita Milonga is a good place to start tango classes and watch the professionals dance, Museum is one of the best-known nightclubs in the area, Mitos Argentinos is the classic rock bar Argentino and DeBar an unmissable international rock bar under. The options are many and you can spend months getting lost and enjoying the night of Buenos Aires.
Things to do in Buenos Aires
There are so many things to see in Buenos Aires! It is one of the 20 largest cities in the world, so traveling to the capital of Argentina, also called "Baires", cannot be done without planning.
Every tour, private or private, begins at the Obelisk, one of the most emblematic icons of Buenos Aires, on Avenida del 9 de Julio, the widest avenue in the world.
Plaza de Mayo

Plaza de Mayo Buenos Aires, Argentina. Photo by Francisco Ghisletti

The Plaza de Mayo is full of emblematic buildings such as the Cabildo Histórico (the oldest building in the city), the Metropolitan Cathedral where the tomb of the liberating leader San Martín is located, Banco Nación or the famous Casa Rosada, seat of the executive power of the Argentine Republic.

Café Tortoni

It is essential to make a stop at Café Tortoni (Avenida de Mayo 825), founded in 1858. During the first half of the 20th century, "La Peña del Tortoni" met there, a group of writers and intellectuals that organized cultural dissemination activities among which are renowned writers such as Jorge Luis Borges and Alfonsina Storni.

San Telmo

A few blocks away, San Telmo exudes charm. It is a bohemian neighborhood full of traditional cafes and bars, antique markets, old houses and trendy shops. Every Sunday you can see antiques and tango performances at the Flea Market on Plaza Dorrego and which stretches through the neighboring streets.

Galerías Pacífico & Güemes Gallery

Galerías Pacífico (Av. Córdoba 550), the busiest shopping center in Buenos Aires for its international brand stores and for the architecture of the building, is also located in the area. The Galleries were designed in 1888 and have been declared a National Historic Landmark. Its great attraction lies in the dome inside, where you can admire frescoes by prestigious artists such as Antonio Berni, among others. The Güemes Gallery (Florida 165) is also highly visited for its Art Nouveau architecture and its huge dome.

Bartolo Palace

The Bartolo Palace (Av. De Mayo 1370), another emblematic building to visit, was built around an obsession: Dante's Divine Comedy. Each floor represents a part of this work of universal literature. In addition, from the terrace there is one of the best views of the city.

Puerto Madero

Puerto Madero, the most modern area of ​​the city, is ideal to watch the sunset from one of its bars on the terrace of a skyscraper. With a chic and exclusive atmosphere, it is also the safest neighborhood. Here is the Sarmiento frigate, now a museum, and the Puente de las Mujeres.

Ateneo Grand Splendid

El Ateneo Grand Splendid from the inside. Photo by Noralí Nayla

One of the most beautiful bookstores in the world is the Ateneo Grand Splendid (Av. Santa Fe 1860). It is an old theater that was converted into a huge bookstore. It still preserves the curtain, the original railings, the frescoes in the dome and the stage that was transformed into a cafeteria.

Museum of Latin American Art of Buenos Aires

For art lovers, the Museum of Latin American Art of Buenos Aires (Av. Pres. Figueroa Alcorta 34150) is a museum founded in 2001 with modern Latin American authors and paintings by Frida Kahlo, Diego Rivera and Tarsila do Amaral, among many others.

National Museum of Fine Arts

The National Museum of Fine Arts (Av. Del Libertador 1473) includes more than 12,000 pieces of paintings, sculptures, drawings, engravings, textiles and objects. Its collection is made up of pre-Columbian, colonial, Argentine and international art, that ranges from the 3rd century BC. to the present.

Teatro Colón

Teatro Colón (Cerrito 628) is the most important opera and ballet theater. It is considered one of the five best in the world for its size, acoustics and trajectory at the same level as the Vienna Opera or the Scala in Milan. Above the red velvet stalls, the art deco dome stands out, in the center of which is a chandelier weighing more than one ton.

Bosques de Palermo

Outdoors lovers should go to Bosques de Palermo. With a total area of ​​40 hectares, three artificial lakes and a rose park, it is the lung of the city and a place of leisure frequented on weekends. The Palermo neighborhood is huge and you can also find hipster streets and businesses with urban art, bars, nightclubs and the best outlets. During the weekend, the Plaza Serrano fills with stalls of local designers. It is a market mainly dedicated to fashion and accessories, ideal to take a different memory of the city.

Recoleta

Recoleta, Buenos Aires. Photo by Christian von Koenig

Continuing with the neighborhoods, Recoleta is known for its French-style architecture. It is the most expensive area and its luxury stores are concentrated on Avenida Alvear. Here is the Recoleta Cemetery (Junín 1760), an authentic work of art in the open air. This 1822 cemetery is full of pantheons and mausoleums decorated with sculptures and vaults that give it great architectural value.

Chinatown

Chinatown was founded by Chinese immigration during the last decades of the 20th century. Its shops, Asian supermarkets and restaurants are visited mostly on weekends.

Caminito

A little outside the capital, in the La Boca neighborhood, is Caminito, the most exploited corner of Buenos Aires for tourists. Formerly it was the central port, surrounded by poor houses with metal facades that were painted with what was left over from the ships. Today there are tango shows, restaurants, museums and souvenir shops.

El Tigre

Finally, I recommend you visit El Tigre, a town 30 kilometers away with a delta, islands and artificial beaches. It has many activities such as sailing the Paraná River, rowing tours, and the handicraft markets on the Puerto de Frutos promenade.
Best Time to Visit Buenos Aires
Buenos Aires has a temperate humid climate, with four distinct seasons. Summers are hot and humid while winters are cold and relatively dry. Spring and fall are mild, with notable flowering and leaf drop.
The climate of Buenos Aires is influenced by two winds: the Pampero (cold and dry wind from the south-west at any time of the year) and the southeast wind (cool and humid, from the south-east, between April and December) sometimes it brings heavy rains.
The rains are most frequent between October and March, but it can rain all year round.
The warmest month is January, which can reach 40 C and the coldest July with lows around -20 C.
The best months to visit Buenos Aires are between October and December and between April and May. If you go at the end of October, try to take a photo of Avenida 9 de Julio from the heights with all its blooming jacaranda trees.
Buenos Aires for Families
Argentina is a country where family comes first and it is very child-friendly. Its many public squares and parks, most of which have playgrounds, are popular gathering places for families. In addition to this, you will find beach resorts, museums and leisure centers for families, and several places that offer discounts for young children.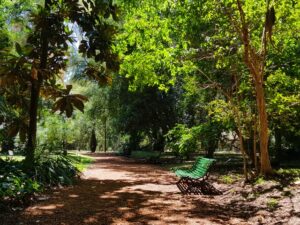 Argentina has abundant child care centers and nurseries throughout the country. If you want to enroll your child in a public nursery or child care center, you should contact the one closest to where you live. Application forms are available on the school premises. You can also find babysitters on websites like AupairQuest.com and through agencies like GreatAupair or World Class Nannies. Also, by asking other inhabitants although if you need a bilingual it will be a little more difficult to find.
Preschool education is compulsory from three to six years of age, at which point children enroll in "primary school".
The academic year begins in early March and ends in mid-December. However, there are winter holidays in July that last two weeks. Free public education is provided to all residents, including expats. Public schools tend to have a lower level except for Nacional Buenos Aires and Lenguas Vivas.
You can also find private and international schools for a low cost. There are many English schools where the same subjects that are taught in Spanish, are taught in English. The international schools are mostly British, American or International Baccalaureate (IB). There are also schools that follow study plans in German, Japanese and French, among others.
Living in Buenos Aires
Buenos Aires Transportation
Buenos Aires is an incredibly connected city through public transportation. However, rush hour is usually complicated and you have to calculate much more time to go from one place to the other, whether you go by taxi, subway or bus.
To move around the city with any means of public transport you need a magnetic card called SUBE that you can buy and charge money in at any kiosk, lottery agency, train or metro station. A bus ticket costs at least 18 pesos (0.21 USD) and the metro 21 pesos (0.25 USD), although it is convenient to check the prices due to constant inflation.
Within the capital, there is a subway called "subte" and it is the fastest and most efficient means of transport. The six lines are connected to the main avenues and train and bus stations, and converge in the downtown area of ​​the city, the main hotel zone and tourist attractions. The service operates regularly from Monday to Friday from 5:30 am to 11:30 pm, on Saturdays from 6 am to 12 am and on Sundays and holidays from 8 am to 10:30 pm.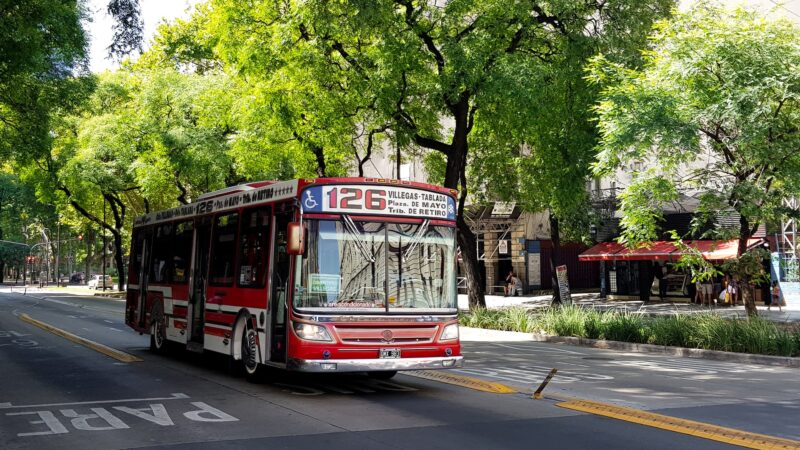 The buses, called "colectivos", take you from almost any point to another in Buenos Aires and are available 24 hours a day, although after 11 pm the frequency is reduced. It is the means of transport most used by its inhabitants. There are more than 180 lines. Depending on the line you want to take and the time of day, the frequency between one and the other can vary between 2 and 40 minutes.
The suburban rail network is a good alternative to travel to the neighborhoods furthest from the center of the city or to get to know tourist areas that are outside the radius of the City of Buenos Aires, such as the Tigre and the Delta.
In addition, Buenos Aires is gradually becoming a green city. It has its own bicycle program as public transport. The service (download the EcoBici application on your cell phone) will allow you to use numerous bicycle paths. It is free for 45 minutes and then you must wait 15 minutes to be able to use them again without paying. Anyway, the cost is minimal.
You can also use taxis, although it is advisable to order them by phone or from a secure mobile application such as Taxi Premium. Due to the great offer that there is, the wait is generally 2 to 10 minutes and they are easily recognized by their black and yellow colors. The rate consists of an initial price and an additional price for distance and time. It is usually paid in cash and it is not customary to tip.
Fitness and Health
Buenos Aires has started to cater to a more natural eating audience, with great lighter options changing the way BA does dining. Palermo Hollywood's Smooothway (Soler 6036) and Buenos Aires Verde (Gorriti 5657) bring ultra fresh organic-ness to the capital, steering clear of any preservatives or additives.
Whether you're a gym, health or yogi person, you will find the right place to train. Crazy Crossfit addicts can find the best trainers at Vitruvian. Classes are taught by skilled instructors from Argentina and the United States and held almost every day in the Palermo and Recoleta parks. 
Buenos Aires has great running paths. Head out to the Bosques de Palermo, where runners have over 25 hectares of parks of perfect running trails, or the Costanera Sur's Ecological Reserve that is equipped with a looping path. If you prefer company, there are plenty of running groups in the city. 
With at least a handful of work out centers in every neighborhood, it's no challenge finding a gym here. The difficult part will be finding one you like. Larger citywide chains like Megatlon, Sports Club, Well Club are expensive (around 50 USD per month). A cheap and good option is American Sport with modern equipment, full cardio rooms, weight lifting facilities, swimming pool and a full schedule of classes for around 18 USD per month. 
Furthermore, Buenos Aires has many bicycle paths and also a free hour-long bike through the government ecobici program. The yellow bike stations are strategically placed across the city, generally along the newly constructed bike lanes and are open to the public. 
Buenos Aires People
A combination of different ethnic groups makes Argentine culture unique and this also applies to Buenos Aires. The influence of the Spanish, Italian, English and German backgrounds, among others, is perceived, which gives it its cultural style.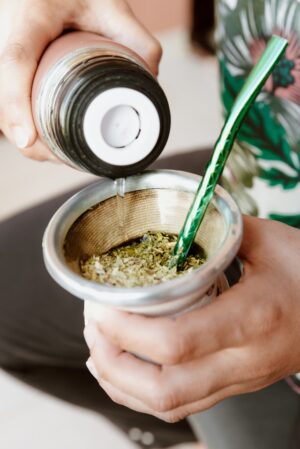 Despite being a country considered Catholic, in practice it is less than the rest of Latin America. In addition, it also has a large Jewish community with more than 220,000 members of which 85% are in the capital.
Argentines tend to be direct and forceful. They can be welcoming people once they meet you, but cold and distant until then. While in other countries personal space is an arm's length between people when they speak, here it is sometimes reduced to the length of a hand.
Friendships are often taken very seriously, as well as family. A friend is not a temporary relationship, but they strive to make it last over time. In general, the signs that you are a friend of an Argentine is when they tell you personal stories, invite you to have mate at their house or to a barbecue with their friends and family. It is very common for them to open up about topics such as sex, personal problems and their feelings. In other Spanish-speaking countries they are considered "the psychologists of Latin America" and they give great advice!
It's polite to introduce yourself to a group rather than waiting for the host to do so. They always greet each other with a kiss on each cheek, even between men, and sometimes it extends into a hug. It all depends on your relationship with that person. Please, Thank you and You're welcome are important words and also "nice to meet you" or "delighted" when greeting your interlocutor.
True to their Italian origins, they use hand gestures to communicate which is sometimes a bit distracting. There are too many hand gestures to describe. Ask without being embarrassed if you are not sure of the meaning.
If you are invited to dinner, try to be punctual. In general, a delay of 15 minutes is estimated. If you're not sure how to dress, ask. In the workplace they are usually very formal and wear suits with ties and chiffon skirts. On the other hand, in the personal sphere, the use of jeans is accepted, although at night it is usually combined with leather shoes and an elegant shirt or blouse.
Buenos Aires Insurance and Medical Care
No vaccinations are required for entry into Argentina although some international organizations recommend the following vaccines: typhoid, hepatitis A, hepatitis B, yellow fever, rabies, and influenza.
Public hospitals are everywhere and they open 24 hours a day. They attend patients free of charge, even foreigners. I don't advise going to public hospitals since, although the doctors are highly qualified, the waiting time is long and they don't always have the most advanced technology.
Instead, the private sector is at the forefront. Expats in Buenos Aires will have access to a wide range of excellent medical facilities and the prices are considerably cheaper that in other countries. Many of the doctors have trained abroad, so most have basic English skills. There are German and British hospitals (the British Hospital offers various healthcare plans) in the city as well.
Buenos Aires is an increasingly popular destination for cosmetic surgery. Procedures are done professionally at a fraction of the price one would pay in the USA or most of Europe. 
The best private hospitals in the city are Hospital Alemán, Hospital Británico, Sanatorio Otamendi, CEMIC and Hospital Italiano, which was was ranked as the best in Latin América. Between the best ones in the public sector, you can find Hospital Rivadavia, Hospital de Clínicas, Hospital Posadas and Hospital FLENI. 
Many expatriates purchase an international health insurance plan from their countries. For Buenos Aires, I recommend that you speak with a sales agent from OSDE, the best private health insurance in the country, and see if it is convenient for you to purchase it. They will only ask for a credit card or bank account for automatic debit, a passport photo and a signed statement about pre-existing diseases. 
Such as with any type of health insurance, the price of a medical insurance plan for expats in Argentina varies greatly depending on one's personal situation, age, medical history as well as other parameters. For those under 45 without a history of illness, OSDE's cheapest plan prices range from 65 to 176 USD, depending on age. 
The 210 OSDE plan covers caries fixes, doctors and specialists, all necessary tests, check-ups without permission, kinesiology for bone rehabilitation, dermatology, 24-hour emergency and urgent service, 100% hospitalization and surgeries, national prostheses and surgical implants, 40% of medications, 100% of medications in hospitalization and maternity, among other things. It's very cheap considering the wide coverage it has, which is the insurance with the largest number of specialists and the most important sanatoriums in Argentina, its 350 customer service centers and that in general you will not need to request authorizations.
If you chose to not get medical insurance and go by your own to the doctor, be aware that many doctors are regularly increasing their fees due to the current high levels of inflation in Argentina. An appointment with a general practitioner or with a specialist can cost 10 / 20 USD, with a dentist around 15 / 25 USD.
Make sure you are fully covered by reading our full Digital Nomad Travel Insurance guide.
Jobs in Buenos Aires
Argentina's capital has a fairly changing economy where job formation constantly fluctuates. It has a strong base in services, information and communication technology, finance and tourism.
Many international and multinational companies have headquarters and offices in Buenos Aires, including key companies in the automotive industry such as Ford, Volkswagen, Toyota and Fiat. Also consulting companies like McKinsey and Accenture.
Expats are highly recommended to apply to international companies based in the country. Many are looking for people who speak specific languages ​​like French, Italian or German.
The field of language teaching also provides work. In addition to English, other languages ​​such as German, French and Russian are taught in the city, both by individual tutors and by language schools. It is possible to find a job as a language teacher, although they often ask for the appropriate training and skills required to teach a language.
To find a job in Buenos Aires the same resources work as in North America and Europe: classified ads in local newspapers such as Clarín and La Nación, employment websites and uploading your CV to the pages of the companies in which you are interested in working. Word of mouth also works, especially to find out about new vacancies.
In addition, several expatriate newspapers also have job offers such as the Buenos Aires Herald, Le Monde, Le Figaro (France) and Frankfurter Algemeine Zeitung (Germany).
Presenting a CV by electronic means is common in the country so it is convenient to investigate online. There are also many online recruiting sites, for example Bumeran allows you to search the database and publish a CV.
The salary depends mainly on the job position, the sector and your experience. Salaries in pesos are usually low, but if you manage to earn in US dollars, consider yourself rich given the fluctuating exchange rate.
Check out our Digital Nomads Jobs Postings to find the best jobs available for Digital Nomads.
Nomad Friendly
Value for Money
Internet
Workspace
English
Food
Safety
Health
Transportation
Friendly
Quality of Living
Cost of Living Buenos Aires
Living in Argentina is less cheap than in other Latin American countries such as Colombia, Ecuador or Bolivia, but here you will get more quality for what you pay.
Renting a three-year contract unfurnished studio costs about 200 USD plus 150 USD expenses. In addition, if you don't have an appropriate guarantee, you will have to pay a bank. On the other hand, if what you want is a temporary rental of less than three years and furnished, you will pay for a studio in a good neighborhood at least 450 USD per month.
In the city you will find coworking spaces with desks from 115 USD and private offices from 300 USD. There are for all likes.
Public transportation is abundant and recommended. A bus ticket costs at least 18 pesos (0.21 USD) and the metro 21 pesos (0.25 USD), although it is convenient to check the prices due to constant inflation.
If you feel more secure with health insurance, the cheapest plan from OSDE, the best private provider in the country, varies between 65 and 176 USD per month for adults under 45, depending on age. If you chose to not get medical insurance, an appointment with a general practitioner or with a specialist can cost 10/20 USD, with a dentist around 15/25 USD.
The food is relatively cheap but, trust me, you will always want to go for the most expensive since you can afford it here. In a month, you can spend 200 USD at the supermarket eating beef and occasionally drinking wine. Also, it depends on how much you pamper yourself.
Luxurious restaurants for two usually costs between 28 and 50 USD. The price of a main dish is typically between 10 and 20 USD.
So far you may be thinking that Buenos Aires is too cheap to be true, but the prices of clothing and technology are usually very high compared to almost any other country. Especially technology, which has 100% import tax. You can check prices on the Mercado libre website.