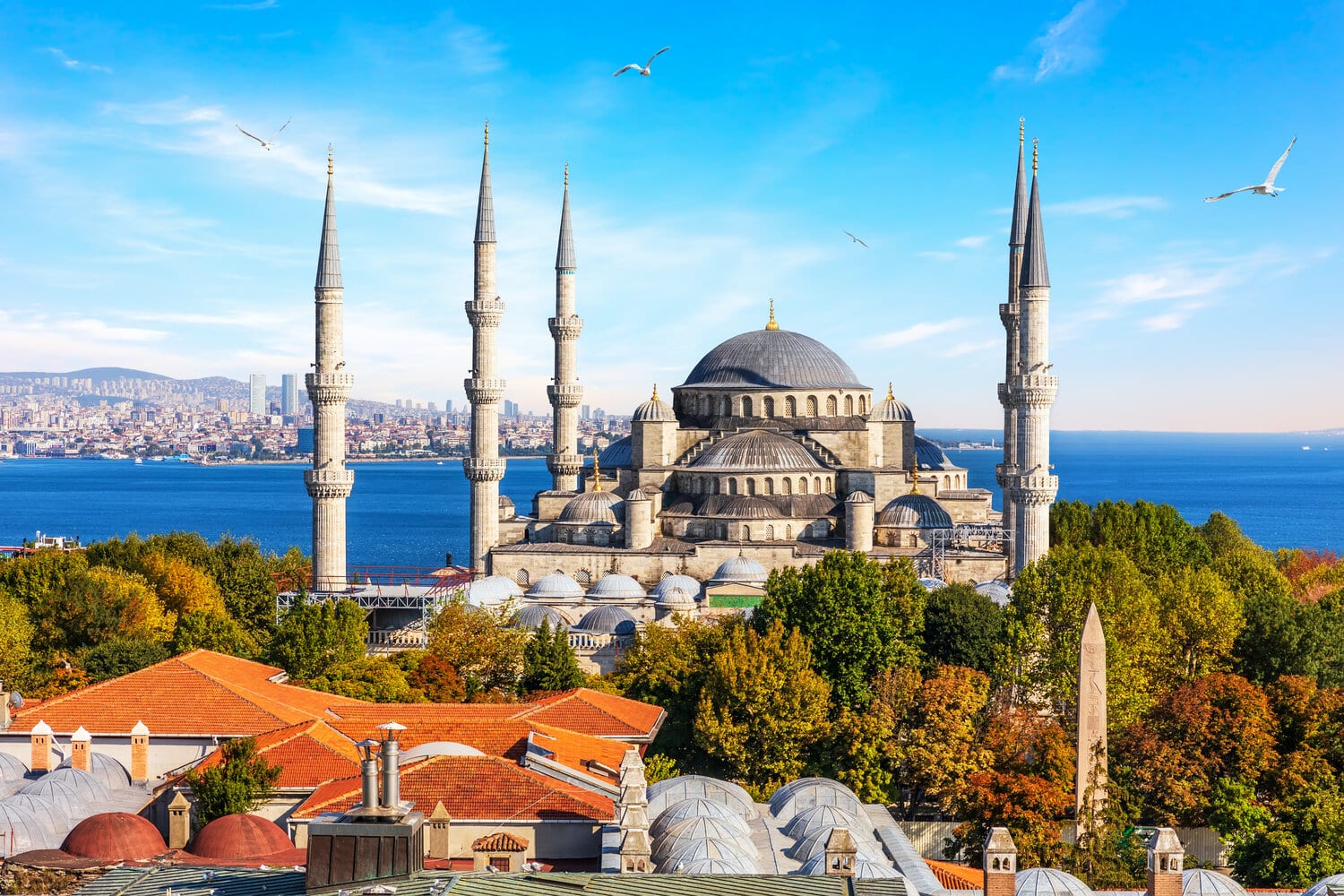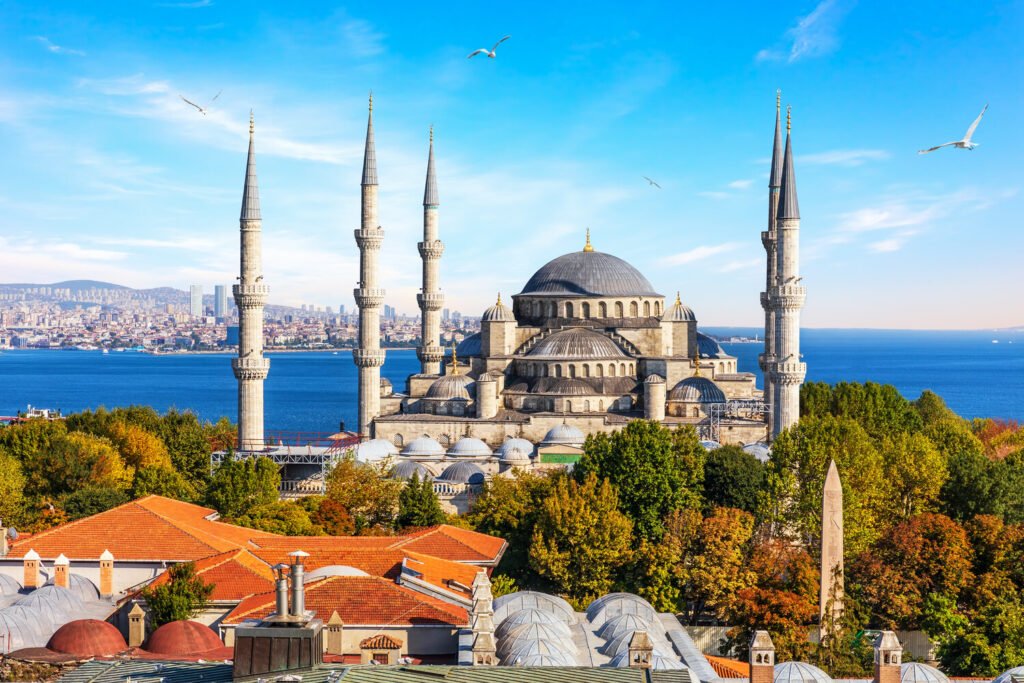 A Digital Nomad Guide to Istanbul, Turkey
Turkey is a colorful country with a variety of terrains, from golden beaches to jungles, forests, and deserts. This varied landscape has created one of the world's most curious countries. This, combined with the fact of it being a huge trading city, has created one of the most colorful places in the world. 
As well as a varied landscape, Turkey is situated between Bulgaria, Greece, Georgia, Iran, Syria, and Armenia, which has created an interesting mix of cultures all in one country. 
Istanbul sits between the continents of Asia and Europe, making it the gateway from East to West, and it is the largest city in Turkey. As a result, Istanbul has become a unique city, creating a fusion of the two very different parts of the world. There is influence from both the Asian culture and European, and this is what makes Istanbul so special. 
Istanbul is also home to Turkey's largest port, making global exports of textiles, tobacco, and glass, and it has had different names through the ages, such as Byzantium and Constantinople. Although Istanbul is not the capital of Turkey, it once was and, due to its location, was a very important center for ancient cultures. It was also the last trading post on the Silk Road from Beijing, China, and as a result, it has many influences from the many stops of the Silk Road.
Nomad Friendly
Value for Money
Internet
Workspace
English
Food
Safety
Health
Transportation
Friendly
Quality of Living
Living in Istanbul Overview
Digital Nomad Personal Experience in Istanbul
I have been fortunate enough to have visited Istanbul on multiple occasions over the past few years, and it is a city that keeps drawing me back. The first time I went, I stayed in a hostel, which was a great way to meet like-minded backpackers and digital nomads, but since then, I try to rent Airbnbs as I find I prefer to have my own space where I can work from.
Istanbul is a colorful, bustling city with so much going on, and it is a great location for digital nomads as it is very affordable and has great facilities. I spent a lot of my time wandering the streets as I find the architecture so interesting as Istanbul is where Asia meets Europe; where East meets West, and it has created a unique fusion of the two continents. I love the colorful markets and bazaars, as well as the friendly and fun locals. I always feel welcomed when in Istanbul, and I have always had a good time.
As an Overlander, I have been very fortunate to have had my car with me when visiting, which meant that I was able to take day trips to surrounding areas and visit other regions of Turkey. One of my favorite places to visit is Cappadocia, and I always stay in the town of Goreme. Cappadocia is famous for its fairy chimneys and hot air balloon flights. I also would take regular trips to the north coast as there are some very unique cliff jumping spots and some beautiful sea pools to swim in the summer months. I usually stay in either Beyoğlu or Kadiköy; as for me, these are more suited to my needs and offer a vibe that I enjoy. They are the trendy young districts of Istanbul, and they have some of the best restaurants and bars in the city. 
There is so much going on in Istanbul that I found it difficult to fit in everything I wanted to see, and I think this is why I am drawn back. The food, the people, and the atmosphere are so unique, and it is a city full of life and energy.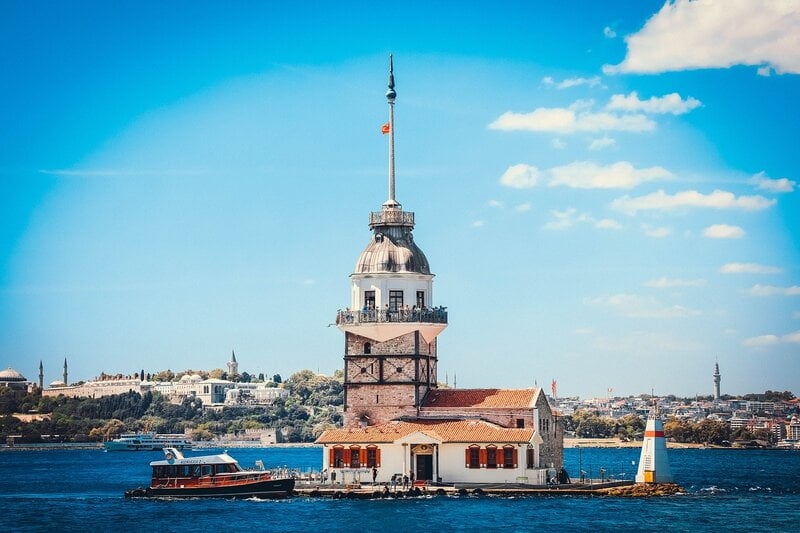 Work in Istanbul
Istanbul has a great selection of co-working spaces, cafés, and hostels to work from, so you are not short for choice. The biggest decider for choosing a co-working space will be the location as the city is split East and West. If you are living in the East, and you choose a co-working space on the other side, then you will need to commute to the West, which can take a fair amount of time during peak hours, so it might be more time-efficient to choose one close to where you are staying as Istanbul is a huge city. There are over ten different co-working spaces scattered across the city, so make sure to check out what is nearest to you. 
The average internet speed in Istanbul is around 31.48 Mbps for downloads and 9.22 Mbps for uploads, and Istanbul has the fastest internet speed across Turkey. The best SIM card companies are Turk Telekom, Vodafone, Turkcell, and you can get a plan with around 20GB of data for $20-25 USD. 
On the east side of the city, you have Kolektif House Ataşehir and ofis.work, which are the two top-rated co-working spaces in the area. Kolektif House has three locations across Istanbul, and the Ataşehir site is on the east side of the city. They have a variety of membership options, but the most appealing to digital nomads is the traveler package which offers hot-desking for a price starting around $91 USD per month. This is their most flexible package. They have 24/7 access, tea, coffee, and fruit to all members, yoga sessions, top-speed Wi-Fi, and a kitchen.  Ofis.work offers co-working for $105 USD per month; however, they often have yearly subscriptions, so it is worth going in to negotiate in person or message before signing up online. What makes this space unique is that it is a women-led space. They also have multiple locations on the west side of the city too. 
There is more selection on the west side of Istanbul, and here are some of the top-rated co-working spaces. A little distance on the outskirts of the city is the Impact Hub, which is a global chain of co-working spaces that offer a base for digital nomads as well as local entrepreneurs. They have a great selection of memberships, and there is something to suit every type of digital nomad. For example, if you only want an occasional co-working space, then there is a 10 hours per month package for only $20 USD plus VAT. The packages go up to an unlimited monthly membership which will cost around $108 USD. Other great spaces are Workhaus and DAire.
Aside from co-working spaces, there are many cafés across the city; however, not all have reliable Wi-Fi and power sockets. However, there are some cafés that are well suited for digital nomads to work from, so here are some of the best across the city: drip Coffee Istanbul, Ortak Fayda Cafe & Working Place, and Café Privato Restaurant. The best way to find a café to work in is by exploring the area you are in and making yourself familiar, as some cafés will be fine with it, whilst others won't welcome laptops. You are more likely to find a suitable café in Kadiköy as this is the student district, so it is more common to find people with laptops in cafés as students like to study in these types of places.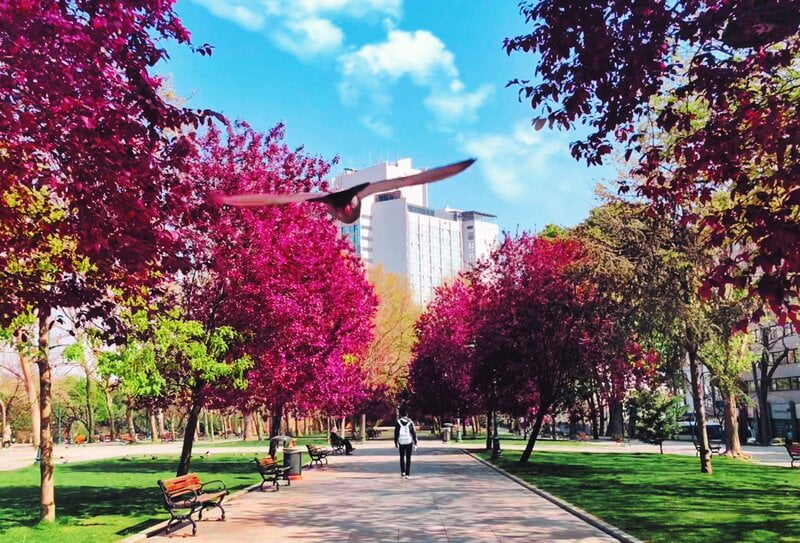 Best Places to Live in Istanbul
Best Neighbourhoods
Istanbul is a very large city, so it is important to choose the right neighborhood to be in, as this could be the difference between your commute being a short walk or over an hour-long journey by public transport. 
You will also find different areas of the city are better suited to tourists and foreigners than other areas. The first time I went to Istanbul, I stayed in a hostel that was quite far from the center, and it was next to a refugee center, which, although it was safe it was a little unpleasant, and it dampened the mood. The next time I stayed in Istanbul, I booked an Airbnb near Taksim square, and this was more enjoyable. Below are some of the best areas to be in Istanbul; some are more touristy than others, but all are nice parts of the city for foreigners. 
Eminönü
If you like to be surrounded by culture, then this is a great spot to be based as it is home to the Grand Bazar, Topkapi Palace, and the Blue Mosque. The area is fairly central and has the largest influence of Arabic culture across the city. Apartments here cost around $300-400 USD depending on size, which is a reasonable price for a central location in Istanbul.
Beyoğlu
This is one of the older parts of the city, and it is a popular place with ex-pats and Europeans, and it is considered a touristy area. Beyoğlu is full of narrow streets, beautiful buildings, and there is a very romantic feel to this district. You will find apartments here range in price depending on what you need, but they average at costing around $600 USD per month. This is the area I stayed in when I visited Istanbul for the second time, and it was a great place to be as there is a lot within walking distance, and there was a nice vibe in this district. 
Şişli 
This is quite a ritzy part of the city, with five-star hotels and the Cevahir mall. Şişli is a very touristy area, and it is a very contemporary area with modern buildings, and it is home to the fashion district that is Nişantaşi. Apartments here can cost up to around $700 USD per month, but they can be as little as $400 USD per month depending on the location within the district. 
Kadiköy
This is a great place for a vibrant and energetic nightlife scene, and this is where you will find most of the students in Istanbul. It is a very trendy and hip area that is popular with young people. There are many bars and restaurants that are affordable. Moda is a popular area of the district for ex-pats and digital nomads as it is affordable whilst having everything you need on your doorstep. You can find apartments here for around $300 USD.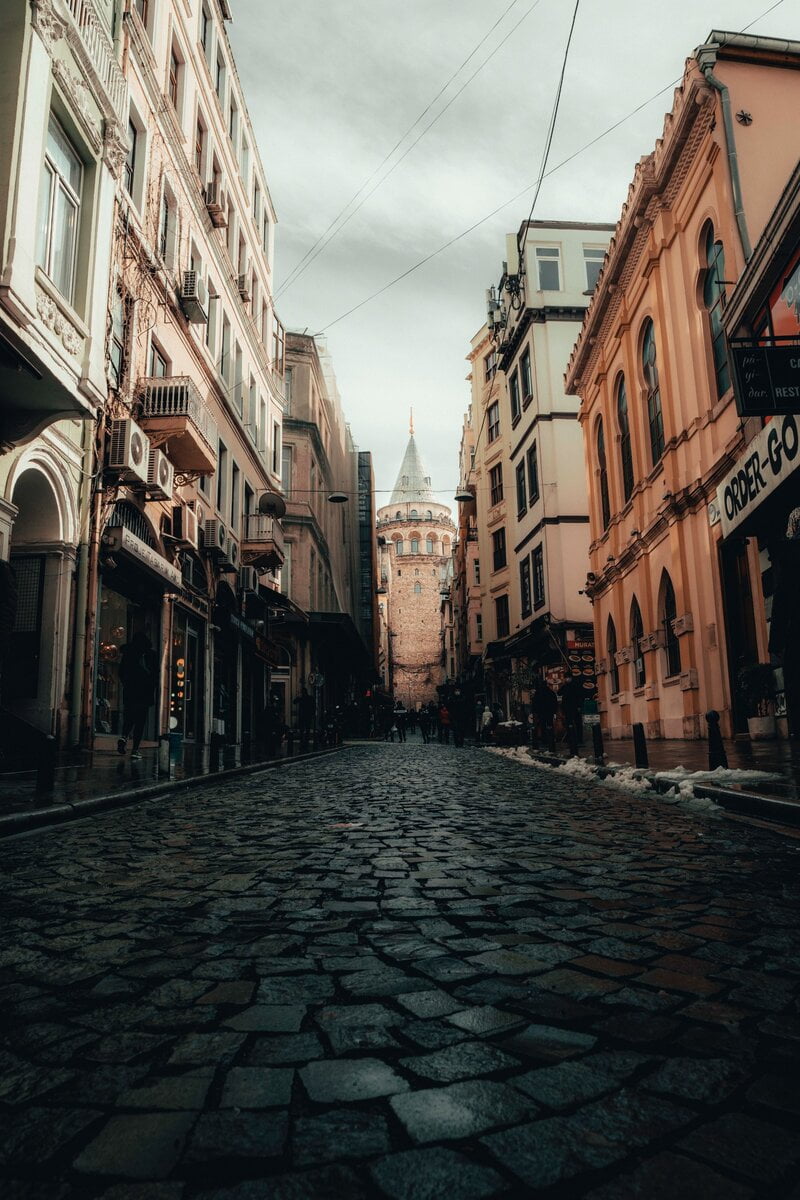 Find an Apartment in Istanbul
Finding an apartment in Istanbul can be quite daunting as the city is very spread out and covers a variety of terrains. The best thing to do is to find the area you think you want to stay in and do some research to see what you will have on your doorstep. It is better to find an area that has everything you need, as although the public transport in Istanbul is great, it can take a long time to commute from one side of the city to the other. Istanbul can be a bit of a chaotic city, so I would advise being based somewhere you can walk to work and then use public transport options for your days off to explore the city. Apartments really vary in cost depending on where you are in the city.
Emlak is an estate agency that advertises rentals on their website, so this is a great place to start looking for average costs. For example, in Kadiköy, you can find studio apartments on Emlak for as little as $250 USD per month excluding fees, but for a one-bedroom apartment, prices go up to around $650 USD before fees. For an apartment in Beyoğlu, the average for one-bedroom apartments is around $460 USD per month.
For longer-term rentals, Sahibinded is a great resource for booking an apartment. You do have to create a log-in to be able to view apartments, but this is where you can find rentals directly from the owner, so you don't have to worry about estate agency fees. Facebook marketplace and private groups on Facebook are also popular with housing rentals, and you can find some really good deals on Facebook as you can talk directly with the owners. 
When I stayed, I booked my apartment on Airbnb as I find this to be the most reliable, and you don't have to worry about added costs such as bills. Airbnb also translates for you, so it makes communication very simple too. This is also a great option if you are looking to stay short-term. I stayed in a two-bedroom apartment in Beyoğlu, which cost around $17 USD per night and offered a weekly discount too, so it would cost around $500 USD per month. We were two couples, so this would have cost us just over $100 USD each per month if we would have stayed a full month. The owner was a young entrepreneur and was fantastic with communication, and was very attentive to our queries. Here is a link to the apartment I stayed in this Airbnb.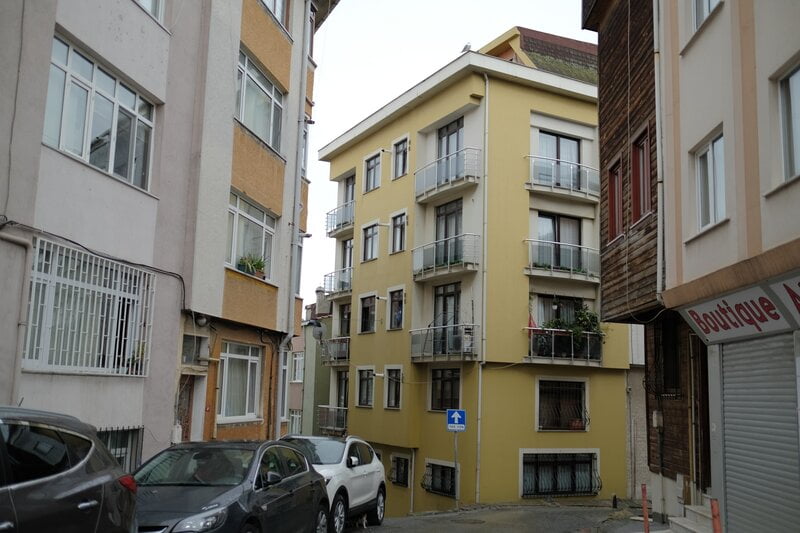 Cheap Places to Stay in Istanbul
For a lower budget, your best bet is staying in a hostel as you can use booking sites such as Hostelworld to see what amenities you will have, etc. Some lower-end accommodation options in Istanbul can be of very low quality and sometimes in areas that you don't want to be, so staying in a hostel will guarantee you a minimum level of comfort. 
Hostels in Kadiköy average at around $9 USD per night for a bed in a dorm room, which would be around $270 USD per month; some offer private rooms for an extra cost. The best hostels in the area are Hush Hostel Lounge, Yolo Hostel, The Room Hostel, Moda Drei, and Juliet Rooms and Kitchen. Hush Hostel offers private single rooms for $20 USD per night, which would be $660 USD per month. Hostels are better for shorter stays as the costs can mount up if you want a private space; however, if you are happy sleeping in a dorm room, then this is where you can save money.
There is a good selection of Hostels in Beyoğlu too, and this is a shorter distance to the Grand Bazar and Blue Mosque. Hostels in the area average at around $11 USD per night, so they are a little bit more expensive than in Kadiköy, but if you want to be closer to the old city, then this is a better option.
Istanbul Apartment Rentals (@istanbulapartment) Facebook page and group is a great place for finding shared accommodation options. They often advertise rooms available in student lets, and they often don't charge a fee as you deal directly with the landlord. This is a great option if you are happy to enter a flatshare as the costs will be considerably lower than renting a place to yourself.
Istanbul Visa
Almost every nationality will need to obtain a visa to enter Turkey, and essentially there are two types. The e-visa or electronic can all be done online, which is a simple and convenient method and great for digital nomads that are already on the road. The e-visa can be applied for using the Turkish government website here www.evisa.gov.tr/en/.
The e-visa is applicable to over 100 nationalities, and it will allow you to visit for up to either 30 or 60 days from your arrival, depending on where you are from. The e-visa takes around 24 hours to process, so make sure to apply for it a few days before your trip. However, it is possible to apply for the visa up to 180 days before you plan on entering. The cost varies depending on the country, so it can cost anywhere between $30-$60 USD.
If your country is not on this list, then you will need to obtain a physical visa, which you can get by visiting your nearest Turkish embassy. It is always advised to check with your embassy first to see what type of visa you need for your stay.
If you plan on staying for longer than your allocated e-visa time, then you will need to apply for a long-term visa, or if you have accepted a job in Turkey, then your employer will be able to obtain the correct work visa for your stay. 
Culture and Food in Istanbul
Istanbul is a fantastic city for cuisine, as it was the last stop on the Silk Road from Beijing. Istanbul's cuisine has become a unique fusion of European style cooking and Asian as it has been influenced by many years of trade and exchange.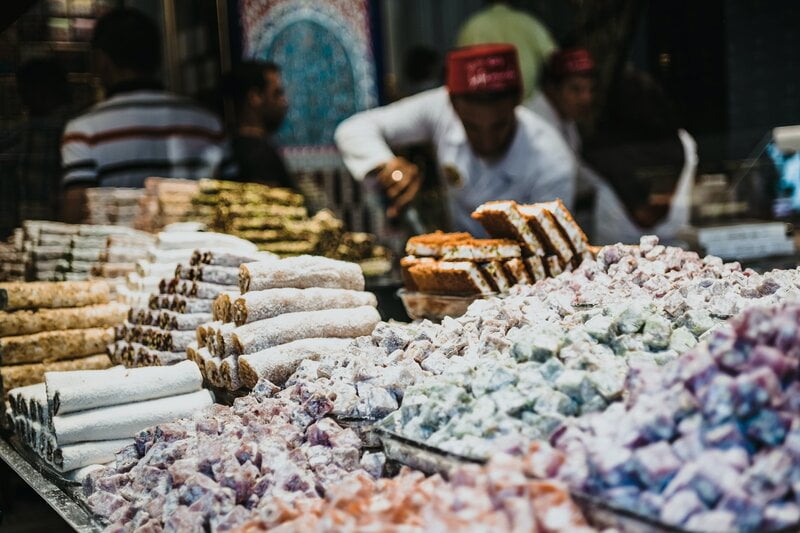 Traditional Cuisine
There are many traditional Turkish dishes, and you will find a great selection in Istanbul. Traditional foods include döner, also known as kebab, Köfte, lahmacun, which is like a Turkish pizza, manti, meze, and pide. You will find many restaurants and cafés serving traditional cuisine, and here are some of the best in town; Old Ottoman Cafe & Restaurant, Gulhane Sark Sofrasi, Mivan Restaurant Café, and Divella Bistro Restaurant. The best traditional restaurants tend to be in the Old part of the city.
Street Food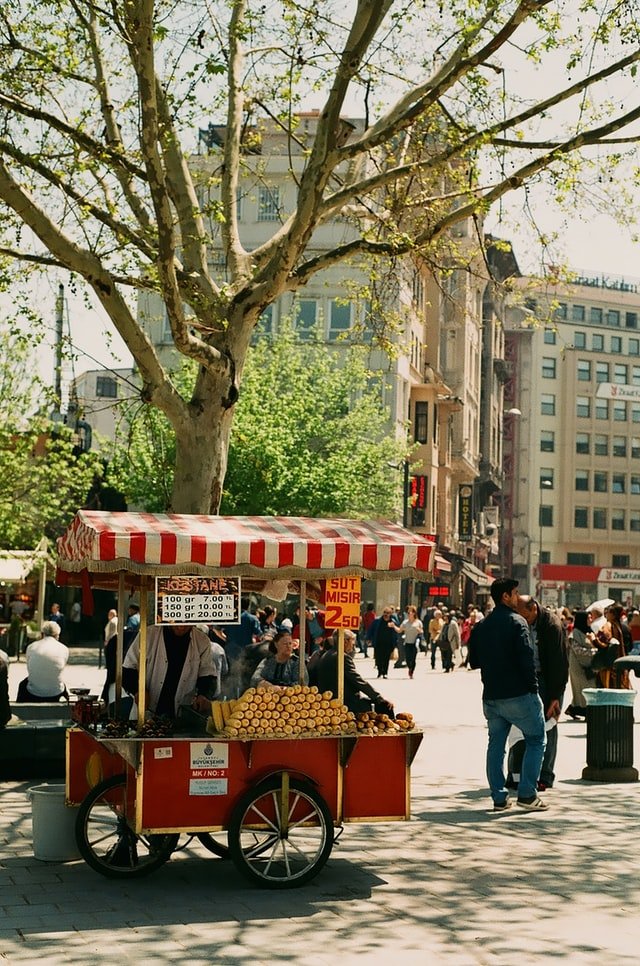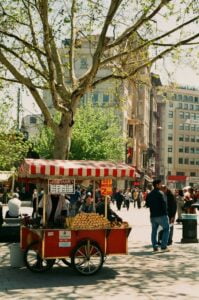 Istanbul is a fantastic city for street food, and you can eat for as little as $2-3 USD! This is the place to get a true taste of local cuisine for a very affordable price. You will find street vendors across the city selling anything from kebabs to roasted corn, but the best street food is found near and around the bazaars and markets. Just outside the Grand Bazar is a very narrow street that is full of local street food vendors cooking up a storm. This is the best place to try local street food. However, be aware that most street food is meat and bread-based, so it may not be suited to those with dietary needs. Also, many of the street food vendors may not be bilingual, so this is something to bear in mind when ordering. Eating street food, however, makes for a great authentic experience. 
Fast Food
You will notice as you walk around Istanbul that there are many western fast-food chains as they are very popular here. From McDonald's to Starbucks, KFC, and even Carl's Jr., although personally, I want to explore local cuisines when living somewhere new, sometimes people crave a taste of familiarity. 
Fusion Restaurants
If you are looking for something a bit different and more creative with food, then Kadiköy is the area for you to look. This is the youthful part of the city with innovative ideas which have influenced the development of cuisine in the area. You will find sushi fusion restaurants, some cute cafés that are serving food that is experimenting with traditional Turkish cuisine but with a twist. There are many hip cafés and restaurants here, so go explore and see what draws you in!
Vegetarian and Vegan
There is a good selection of vegetarian and vegan options in Istanbul as it is such a large city that draws thousands of tourists from around the world every year. This means that their cuisine has been adapted and expanded to suit the need of tourists, and you will see on many menus a great variety of options that cater to dietary needs. You will find most are located in Kadiköy as this is the hip student district that has many new restaurants popping up that are run by the younger locals; however, there is still a good selection further across the city. One of my favorite vegetarian places was Galata Kitchen, as it was a super cute vegetarian restaurant located in Beyoğlu. However, the prices were a little higher here, but I thought it was totally worth it. Some of the top-rated vegetarian and vegans places to eat are Vegan Istanbul, Vatka Coffee & Vegan Goods, Vegan Food, MahatmaCafe&Restoran, Falafel Koy, and YUZU Moda.
Istanbul Nightlife
Istanbul is known as a city that never sleeps, and there is always something going on no matter what time of year you visit. There is plenty to do, from fine dining experiences to partying all night long. A lot of Istanbul's population is Muslim, so not everywhere in the city encourages drinking alcohol and some more conservative areas frown upon dressing in a certain way for clubbing. So always be mindful of the areas you are traveling to and what is acceptable in terms of dress to respect other cultures. Many areas of the city are very accepting and have a more open mindset, but other areas are very religious. 
Bars
Depending on what type of evening you want, you will always find somewhere to have a few casual drinks in either Kadiköy or Beyoğlu. The best bars in Kadiköy are 11 Kadıköy, Hush Rooftop Bar, Dopamine Coffee Shop, and Karga Bar. Just walking along the main strip, you will find many cool bars to chill at. Some have DJs and live music on certain evenings of the week. There are more hip bars in Beyoğlu, and this is where I spent most of my evenings as you can enjoy wandering along the cobbled streets from bar to bar. Some of the best spots here are The Pub Beyoglu, Pendor, Base Beyoğlu, The Wall Bar, and Papillon. Again you will find many of these venues have live music and DJs on weekends, and they have a great vibe.
Nightclubs
Most of the nightclubs are located close to Beyoğlu, as this is more of the party district. Other than Kadiköy, which is where the students party, Beyoğlu is home to the biggest nightclubs in Istanbul. The nightclubs in Istanbul provide a more lavish night out, and this is reflected in drinks prices and sometimes entrance fees. Expect drinks to cost around double or sometimes triple the amount when compared with a standard restaurant or café in the area. Some of the top-rated nightclubs in Istanbul are Escape Club İstanbul, Jungle 8, and Sharq İstanbul İnara. Some nightclubs play a great selection of Arabic music, whilst others more western club music. 
Pub Crawl
For those of you who are looking to make friends on a night out and see the city as a large group, then the pub crawl experience could be for you. Istanbul Pub Crawl experience is one of the most popular things to take part in in the evenings. pubcrawlerz.com is one of the highly-rated tour companies, but you will find many companies offering varied pub crawls. The pub crawl costs around $36 USD, and it includes drinks, games, entrance to four venues, and challenges. This is a great way to have a fun evening whilst not spending too much as pretty much everything you need apart from transport is included with the ticket.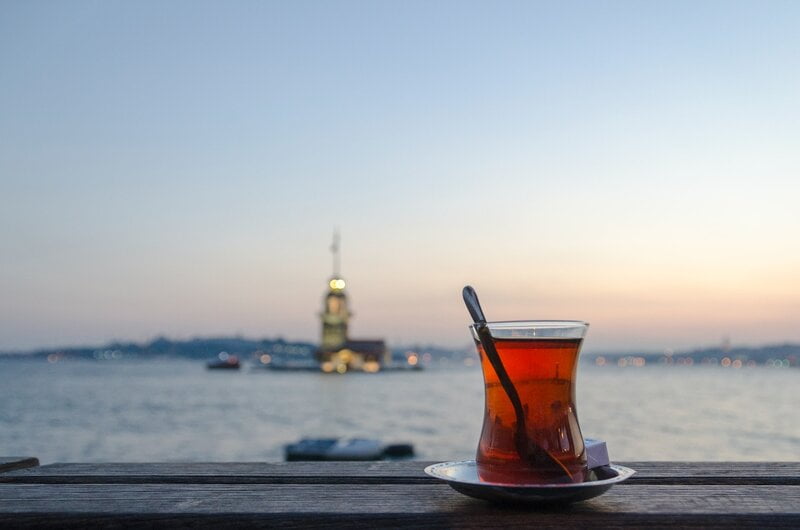 Things to do in Istanbul
The Blue Mosque

The Blue Mosque is one of the most famous mosques in the world, and it attracts thousands of tourists to Istanbul every year. It is free to enter, but donations are welcomed to help with the upkeep of the building. You must dress respectfully; make sure to cover your heads, arms, and legs. Upon entrance, there are clothing items that you can borrow if you need to cover up. The Blue Mosque was built during the Ottoman rule in 1609 and is one of the oldest mosques in Turkey. 

Hammam

A Hammam, also known as a Turkish Bath, is essentially a Turkish spa. The Hammam is a special type of bathhouse that offers different relaxation and cleaning packages. Traditionally you would visit the spa and pay for a 'scrub' or 'wash' experience. Similar to getting a massage at a spa, you can pay to be washed. The process involves relaxing the sauna or steam room areas, and then you will be asked to lay on a marble table where your masseuse will lather you up with soap and scrub your skin with a mitt. Prices can vary depending on the spa you enter, but most will cost around $30 USD, and then massages are an added cost. 

Boat Trips

Istanbul is a city on the water, so what better way to enjoy looking at the city lights than from a boat cruise. There are various boat trips offered in Istanbul; some include dining experiences and evening entertainment. For a common evening cruise, you can buy tickets that include dinner for around $30 USD, and others just include drinks.

Coffee Shops and Tea Houses

You haven't had a true Turkish experience if you haven't visited a tea or coffee house in Istanbul. One of my favorite afternoon activities was to find a teahouse with a rooftop bar just before the sunset and enjoy a coffee as the sky turned pink. Another cool thing was hearing the call to prayer as this was a unique experience for me, having not only experienced this through travel. If you are sitting at a rooftop bar, you almost get a surround sound of all the calls from across the city, and it makes for a beautiful experience. Some of the best tea houses in Istanbul are Melez Tea Lab, Chado Tea Cihangir, Dem Karaköy, Cha'ya, and 5 Tea And Coffee Time.

Grand Bazar

The Grand Bazar is the oldest and most famous goods market in Istanbul. Construction of the Bazar began in 1455, and the space was ready to be used by the 1700s. It became the hub of trade throughout the city, and even today, it is still a hotspot for traders of local goods. It is free to enter to look round; however, there is security at every entrance for safety reasons. Once inside, you are faced with ancient architecture and a bustling trading scene. As you wander through the tunnels, you will see handmade goods from the area, as well as many imported goods such as carpets and textiles.

Markets

As well as the famous Grand Bazar, there are many flea markets and produce markets dotted across the city. Bomonti flea market is great for finding second-hand goods and antiques, as well as homemade treats. Mısır Çarşısı is known as the spice bazaar, and this is where you will find traditional ingredients and herbs and spices.

Turkish woman buying prayer beads. Photo by İbrahim Mücahit Yıldız

Museums and Galleries

There is a great selection of museums and galleries in Istanbul, and you can really get under the skin of the diverse city by visiting some of the history museums. Some of the top museums to visit are Istanbul Archaeological Museums, Galata Mevlevihanesi Müzesi, Turkey İş Bank Museum, and Maritime Museum. If you prefer art galleries, then you should visit the Museum of Turkish and Islamic Arts, Istanbul Museum of Modern Art, Museum of Great Palace Mosaics, and Dogançay Museum.

Cappadocia

You have most likely seen photos of this magical place, where colorful hot air balloons slowly glide across the sunrise that peaks over the fairy chimneys. A one-day trip from Istanbul to see the valley costs around $325 USD. However, this will not be enough time to take one of the balloon trips. You need at a minimum to take a two-day excursion which will cost around $435 USD for accommodation, transportation and then you may have to pay for the hot air balloon trip on top. After having been to Cappadocia twice, I would say you 100% have to take the balloon ride as it is such a unique and relaxing experience.

Cappadocia, Turkey. Photo by Daniela Cuevas

Excursions

There are many places you can visit from Istanbul, such as the north coast and spend a day at the Black Sea or visiting the capital city Ankara. Some of the most common places to visit on an excursion from Istanbul are Gallipoli War Cemeteries, Troy, Princes' Islands, Ephesus, Bursa and Sile, and Agva. There are many tour guides both online and in Istanbul offering group or private trips to many locations across turkey.

Free Things To Do

If you want to save a few pennies but still see some of Istanbul, then a trip to Yildiz Park makes for a nice relaxed afternoon. The park is located in the heart f Istanbul and is surrounded by small cafés, and it is a lovely place for an afternoon reading a book or just having some quiet time. Another thing to do is to walk around the famous Fener & Balat Neighborhoods. These neighborhoods have become famous on Instagram due to the colorful streets and multicolored houses. If you just want to wander somewhere different or even do a photo shoot, then head to this area as you won't be disappointed. 
Best Time to Visit Istanbul
Istanbul is located in the Northern Hemisphere, and it sits between the Black Sea and the Mediterranean, so the weather is very mild throughout the year. 
The hottest months are in summer, with July and August being the warmest. Temperatures average around 27 °C (80 F) in summer and will rarely go above 32 °C (89 F). This is also the wettest time of year with the heaviest rainfall and high humidity. 
The coldest time of year to visit Istanbul is during winter, with January and February being the coldest months. It isn't uncommon to experience snow and freezing temperatures at this time of year, with temperatures dropping as low as 4 °C (39). However, this cold spell doesn't often last for longer than ten days or so. 
Spring and autumn are nice seasons to visit as temperatures are mild and there is a little bit of rainfall. So overall, the best time of year to visit should be chosen depending on the climate you wish to experience.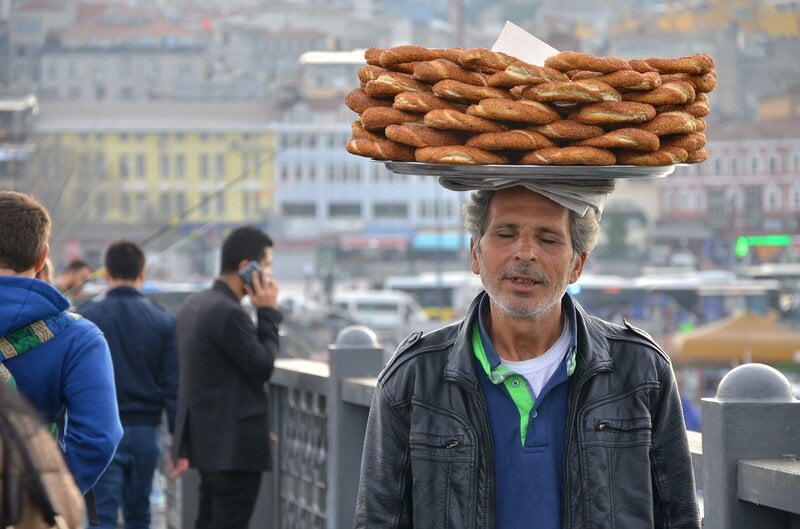 Istanbul for Families
Istanbul is a great city for families as there are many conveniences like schools, daycares, and activities to keep children entertained. However, with this city, it can become quite busy, and sometimes the buzzing vibe can be a little much for families. However, there is always the option to take day trips to some of the surrounding towns and cities for a weekend in nature. Üsküdar is the best district for families as there is a lot going on that is well suited to children and families. Beyoğlu is another good option as it is where you will find many European ex-pats, so this is a good starting point for integrating into a foreign community in Istanbul. 
Internations.org is a great website for finding foreigners who are already living in Istanbul, and this is one of the best ways to find things such as international schools, daycares, and other services that you may need for your family. Another option is finding Facebook groups and communities of digital nomad families or ex-pats living in Istanbul for advice. As Istanbul is a popular place with foreigners, however, it can sometimes be hard to find what you are looking for. 
There are a large variety of things to do as a family in Istanbul, and here are just some of the most popular. If you are looking for a full day out, then visiting LEGOLAND Istanbul is a great way to entertain the kids; tickets cost around $6 USD for adults and $4.70 USD for children. Another great day out is to visit the Istanbul Akvaryum. The aquarium has 16 different tanks with a variety of fish from across the world, and the tickets cost $9.20 USD for adults and $5.90 USD for children. Other day activities include a trip to Istanbul Dolphinarium, Vialand theme park, Jurassic Land, and riding a submarine at Rahmi M Koç Museum.
Living in Istanbul
Istanbul Transportation
Public transport in Istanbul is very affordable, and they have fantastic bus and train networks connecting the city. For example, taking a bus from Sabiha Gökçen International Airport to Kadiköy, which is the center of the Asian side, will cost around $2 USD and takes around 30-40 minutes depending on traffic. There are many websites that will show all bus routes, prices, and timetables so you can plan your journeys around the city very easily.
Istanbul has its own metro system, and it is a great way to get around the city. You can get a travel card that you top up with credit to use for each journey. A single journey will cost you around $0.70 USD, but if you bulk buy and get one of the cards that have, say, ten single journeys on, then the price drops to an average of $0.40 USD per journey. You can also buy monthly and yearly unlimited passes, which is great if you know you will be staying for a while and will be using the metro system more than once per day. The Istanbul card can be purchased from most major stops and will cost you around $1.20 USD to buy the card. More details can be found at metro.istanbul.
Taxis are very inexpensive in the city, so if you prefer to have the comfort of your own space, then this is a better option as most forms of public transport can become overcrowded. The best taxi app to use is BiTaksi. There are also many yellow taxi cabs dotted around the city, and these are also fairly priced; however, they do run on a meter, so it is better to use an app where the price is calculated and agreed upon before your journey. Heavy traffic and long wait times can increase the cost considerably, so also make sure to agree on a price before taking a taxi.
There are ferries that operate between the Asian and European sides of the city, and they are a fun way to get between the two sides of the city, and they can be paid using the Istanbul card. Journeys cost the same as the metro; however, the metro is faster. Taking the ferry is a nice way to enjoy a great view of the city while taking a casual journey from one side to the other, but it is less time-efficient than taking the metro.  
If you prefer to combine exercise with transport, then the Isbike system might be a great option for you. Like other large cities, Istanbul has a bike-sharing service, with multiple pick-up and drop-off locations across the city. You have to pay an initial fee of $2.65 USD, and then you can use the bikes as much as you like. The first 30 minutes are free, and then you will be charged accordingly after this. So if you want to save some cash, then if you are willing to park up just before 30 minutes and then take another bike, you will only have to pay the initial fee.
Fitness and Health
There is a good selection of gyms and fitness centers in Istanbul, so here are some of the best options for digital nomads. Plus Fitness looks to be a great place if you want a personal trainer and diet advice, and their package prices are pretty affordable. One package they offer is a monthly membership of $266 USD, but that gets you personal training sessions, unlimited use of the gym, and access to classes as well as other benefits.
It is worth contacting them to see what you need and if they can design a package specifically to your needs. For someone who wants more of a simple plan and just to be able to access gym equipment, then Snap Fitness is a great option; their monthly memberships start at around $42 USD per month. They also offer daily passes too for just $11 USD per day. Gym&Tonic is a great place for combining gym workouts with Pilates classes and wellness. The fitness center offers a variety of services, and prices are given upon request. 
If you prefer lighter exercise, then there are various yoga studios across the city. Some of the top-rated yoga studios are YogaŞala – Nişantaşı, İstanbul Sıcak Yoga, Yogatime and Maya Yoga. For a one-month unlimited class option, you should be looking at spending around $45-50 USD. Drop-in classes tend to cost around $11 USD, so if you plan on going more than five times in one month, then it is worth buying the month-long membership. Many yoga studios offer aerial yoga, Pilates, and other forms of stretching and movement classes.
Alternatively, there is the option of cycling around the city, which is the cheapest form of exercise and can be combined with a commute; however, pollution can be bad in some parts of the city where there is heavy traffic, so it is advised to wear a filtered mask. Another consideration is that there aren't always cycle lanes, so be vigilant as it can be dangerous cycling on some roads in Istanbul.
Istanbul People
Due to the nature of Istanbul being the gateway between East and West, you will notice that it is a very multicultural city. Istanbul is home to a variety of cultures, religions and this has created a fusion like no other, and I think it is its people that make this city really unique. This intertwining of cultures has made Istanbul a welcoming place for foreigners, and due to the European side and the Asian side, there are huge influences from both cultures. However, this has also added to create a divide in some respects.
The main religion is Islam; however, there is a diverse range of religions practiced across the city. The youth are becoming less religious than their elders, but some still practice religious elements. 
Overall the people are very friendly and welcoming across the city; however, you will notice that each district or area has its own vibe, and the people follow that. For example, in the more business-focused districts, you will find that people are very busy with work, so it doesn't create the same warm vibe as some other parts of the city. At the same time, areas such as Kadiköy, which is the student district, might be more appealing if you are a young digital nomad or entrepreneur. As a result of being the more youthful area of the city, it is more multicultural, due to exchange students and a new generation that is open-minded.  
I have always felt warmly welcomed when I am in Istanbul, and the people of the city show pride in their cultural heritage and are passionate about showing their customs to foreigners. 
Istanbul Insurance and Medical Care
Wherever you travel, it is always a good idea to have travel insurance that covers both medical and personal belongings as although you may be somewhere safe, accidents happen, and it is always better to be prepared. 
Istanbul is a relatively safe city, however, when out and about at night, it is better to be with a friend or group and to stick to the popular areas where there are bars and restaurants. It is better to avoid some of the residential areas at night. Personally, I have never had any bad experiences in Istanbul, but I have had friends run into trouble, so it is best to be prepared. 
The medical and healthcare services in Istanbul are some of the best in the country, and there are many medical centers that speak a variety of languages; however, some of the smaller clinics may not, so it is best to take a translator with you. Most medical insurers will cover you for Istanbul, companies such as SafetyWing are great insurers for digital nomads. The private healthcare system in Istanbul is very advanced, and this is the best option for foreigners with insurance as you will receive top-quality care. There are also more private healthcare facilities than there are public in Istanbul, so this is even more reason to use them. Bear in mind that private clinics will cost more, but this shouldn't be a problem if you have insurance.
Make sure you are fully covered by reading our full Digital Nomad Travel Insurance guide
Jobs in Istanbul
If you don't speak Turkish, then finding a job in Istanbul may prove difficult; however, there are some options that may suit you. Although it isn't easy to find work, it doesn't mean that there aren't opportunities; it just may take some time before you hit gold. Some of the most popular job websites used in Turkey that advertise foreign jobs are Learn 4 Good, Indeed, Eleman, Yenibiris, and craigslist. You will find many jobs on these sites that are advertised as foreign positions. The most popular demand in Istanbul is workers in engineering, accounting, and teaching foreign languages. 
For teaching English jobs, you can use the following websites; ESL Café, Total ESL, Tesall, and goabroad.com. 
Another option for work is to ask around once you get there, as although it will be hard to find a paid position and you won't have the correct visa, you may find a volunteering opportunity of work exchange. Websites such as workaway.com provide a good selection of exchange opportunities, as well as gooverseas.com.
Check out our in-depth Digital Nomads Jobs Postings to find the best jobs available for Digital Nomads.
Nomad Friendly
Value for Money
Internet
Workspace
English
Food
Safety
Health
Transportation
Friendly
Quality of Living
Cost of Living Istanbul
The expected cost of living in Istanbul can vary dramatically depending on your lifestyle. Overall it is a good value place to live no matter what your budget is, and there are many ways to spend less but still enjoy the culture of Istanbul. As with most cities, your highest costs will be food and accommodation, so here is an expected low-end stay and a high-end trip to Istanbul. 
For a lower-end budget, you should expect to be paying around $810 USD per month in Istanbul. Broken down that would be $270 USD on accommodation in the form of a bed in a dorm room of a hostel, $90 USD on one of the cheaper co-working spaces, around $50 USD on transport which could mostly be in the form of cycling, which would then combine exercise. You should budget $10 USD per day on food which is $300 USD per month; however, this could easily be reduced if you were to eat street food and cook on a regular basis. Some of the street food can cost as little as $1-2 USD per dish. And then finally your budget for leisure could be as little as $100 USD if you are happy visiting museums and exploring the city. 
If you have a higher standard of living or have more needs, then you should budget to spend around $1,275 USD per person per month without leisure. This is broken down into $600 USD per month on accommodation. This will get you either a private room in a hostel or a nicely located one-bedroom apartment. Then allocate around $100 USD for co-working space, as some are a little more expensive than others due to location; an average gym membership costs around $45 USD, $ 80 USD on transport will get you daily metro rides as well as a taxi here and there. If you like to eat out, then you should budget $15 USD per day on food which would be around $450 USD per month. 
And then finally, this really depends on what you want to do, but you should allocate around $500 USD for leisure if you want to visit Cappadocia or any other attraction in Turkey that is outside of Istanbul. 
So for a very high-end experience then you should expect to pay around $2,000 USD per month, however, if you are frugal, Istanbul can be a very cheap place to live, and you could be spending as little as $810 USD per month.