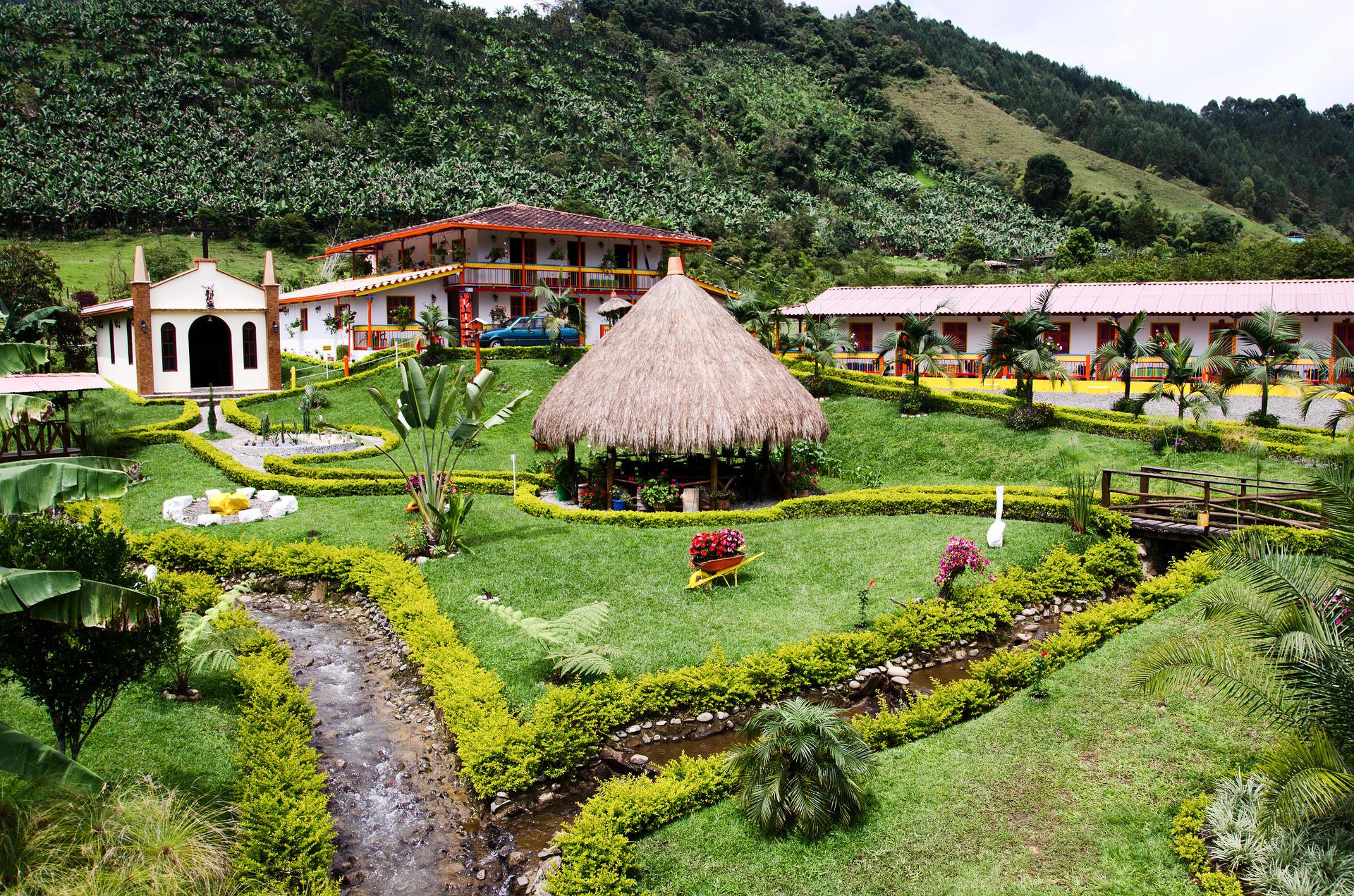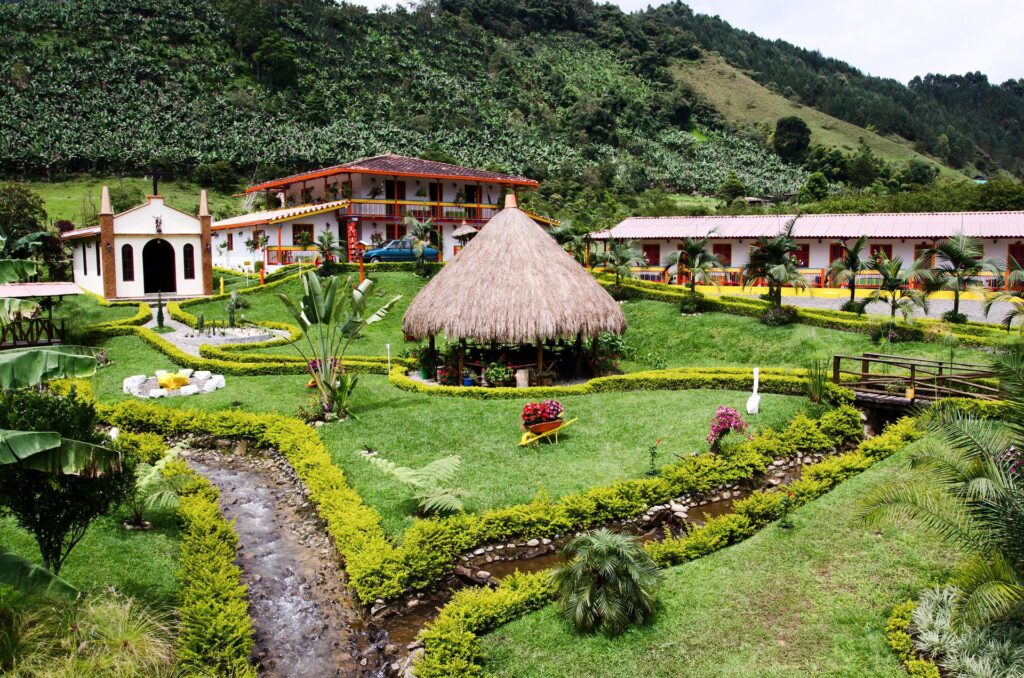 Digital Nomad Colombia Guide
One of the most up-and-coming countries to become a hotspot for digital nomads is Colombia. From its rich culture and vibrant colors to its low cost of living, there are plenty of reasons why more and more people are choosing this country as their base.
Colombia is a beautiful country with a wide range of landscapes, so there are plenty of things to do in your free time. If you like the outdoors, you may go hiking, spend a day at the beach, or even go check out some coffee farms. Alternatively, if you'd rather stay in the city, there are plenty of cultural museums and restaurants to keep you entertained.
One of the best things about Colombia is its friendly locals. You'll often find people going out of their way to help you, whether it's directions or recommendations on where to go. Keep in mind that Colombians do speak Spanish and it'll be helpful to learn some key phrases before you go. Duolingo can really be a lifesaver!
In terms of work, Colombia is a great place to be a digital nomad. The internet is reliable and speedy. The majority of the cities have a lot of coworking spaces, cafés with quick internet, and restaurants with outside seating where you can get some work done while taking advantage of the warm weather. This makes it easy to connect with other digital nomads to create a community and fully enjoy all that this lifestyle has to offer.
It is also very easy to get around Colombia and explore the whole country while you are living here. The public transport is efficient and there are plenty of options to choose from, whether you want to take the bus, taxi or even an Uber. And, if you're looking to save some money, the cost of living is relatively low compared to other countries.
Colombia's easy access and affordability provide you with a broad scope of possibilities, allowing you to live the life you've always wanted – lush jungles, locally produced coffee beans, and enough sunshine to enjoy the salty sea.
Sounds incredible?!! Let's get down to business and talk about how to be a digital nomad in Colombia… I'm sure you're eager to hear more!
Colombia Digital Nomad Visa
Unfortunately, Colombia does not yet offer a digital nomad visa. However, in December 2020, the government announced its intention to implement one.
The updated legislation was passed on December 31, 2020, when Colombia's national government authorized the Ministry of Foreign Affairs to create a special immigration regime for digital nomads and remote employees.
They have stated that a "visa for digital nomads in Colombia will be easy to obtain, require less paperwork than a regular work visa and allow legalizing of a worker's status without necessarily being linked traditionally with a company." 
However, foreign visitors can stay in Colombia for up to 180 days visa-free and work remotely as a digital nomad. If you fall in love with the country, which I am almost certain you will, you may apply for one of the many residence permits to stay longer. As a result, working remotely and remaining in the country for up to 180 days each year is not an issue.
A visa is not required for nationals of 100 countries to visit Colombia and stay for up to 90 days in a 180-day period. This regulation benefits many western societies including Americans and EU citizens. You'll also need a passport and, in some cases, evidence of a return flight. This may be requested upon arrival at the airport.
If your country is not on the list of visa free nations you will need to apply online for a tourist E-visa or in person at the embassy.
A tourist visa is valid for 180 days and may be extended up to 90 days. Besides this visa option, Colombia has over 30 types of visas for visitors, so you have a good chance of extending your stay in the country should you wish. Tourists can extend their visa without leaving the nation.
The majority of people visiting Colombia can stay for 90 days without a visa. Furthermore, they may extend their visit for an additional 90 days. As a result, you will be able to spend 180 days in Colombia.
It's a great time to be a remote employee or digital nomad who doesn't want to deal with visa applications. When you enter the country on a visa-free basis, you will receive a three-month tourist visa. It's also known as a Colombian tourism visa, but it isn't a formal travel document that you applied for.
Once your 90 days are up you will need to visit the Colombian migration authority to extend your stay an additional 90 days. You can find their offices in all of the major cities in Colombia. You will have to fill out an application and pay a fee that hovers around 30 USD.
Another option for extending your stay is to exit the country and travel to a neighboring country. On your return to Colombia, you will receive an additional 90 days. Keep in mind that visitors to Colombia can only stay in the country for 180 days in a year on a tourist visa. You might be fined, deported, and not allowed re-entry if you overstay your visa.
As mentioned above there are a lot of options when it comes to other types of visas for visitors that want to stay in Colombia long term.
A great option for nomads that have clients in Colombia is the Colombian Freelance Visa M.
The Colombian M freelance visa is for people who want to work as freelancers in Colombia for Colombian institutions. Although it should be pointed out that many individuals mix up the Colombian freelance visa with a chance to work remotely from home for international businesses. This isn't the case.
Keep in mind that a Colombian freelance visa allows you to work for a Colombian firm independently. It does not apply to foreign, non-domestic institutions that have no presence in Colombia.
For those of us who are working for companies outside of Colombia, consider these steps to receive the M-type visa.
The best way to apply and secure this visa is by finding a Colombian company willing to hire you for small work here and there as a freelancer. Once you have received the contract you can begin the application process. You will receive a maximum of three years on the visa M.
Requirements when applying for the Colombian Freelance visa.
You must submit an electronic application through the Colombian government's visa website to apply for a freelance visa in Colombia. The process takes around 30 minutes and includes the following steps:
A scanned copy of a valid passport or travel document.

A scanned copy of the entry stamp to Colombia and copies of any previously held Colombian visas.

Two recent 3×3 passport photographs

A visa application letter stating how long and why you are intending on freelancing in Colombia.

A professional resume

You must submit copies of at least three certificates verifying your educational and professional qualifications for your employment. Documents such as these must be Apostilled, Translated, and/or Recognized by a Valid Authority.

A reference letter from employers from Colombia who are interested in hiring your freelance services.

The last six-months of your bank statements. These must show that you make at least 10 times the Colombian monthly minimum wage of $908,526 COP or $2,384 USD every month.
A Colombian freelance visa costs $282 and must be paid with your application.

What are the best places in Colombia for Digital Nomads?
Colombia has a lot to offer digital nomads, the country is still under the radar for digital nomads. But with all of the amenities and the low cost of living, it won't be long before this country is overrun with digital nomads.
The cost of living is low, score right? You will also have plenty of coworking spaces and cafés with Wi-Fi, the weather is lovely most of the year, and you have lots of nature and culture to discover. However, picking where to establish a base may be difficult because there are so many fantastic locations to select from.
One of the most important things to consider when choosing where to stay in Colombia is whether you want to live in a big city or a smaller town. While living in a big city like Bogotá has its perks, it also comes with more stress and a higher cost of living. If you want to escape the hustle and bustle, then consider one of Colombia's smaller towns.
Another thing to consider is whether you want to be inland or on the coast. If you love the beach and want to live somewhere with a laid-back vibe, then head to one of Colombia's coastal towns like Santa Marta or Cartagena. However, if you prefer cooler temperatures and want to be closer to nature, then stick to one of the mountain towns like Medellín or Salento.
Some of the best places for digital nomads in Colombia are:
Cartagena
Cartagena is loved by those who want to be near the beach. It's a magical place with its colonial buildings, turquoise waters, and sandy beaches. It's no wonder that this city is rapidly growing in popularity. The cost of living is also very reasonable, making it a great option for digital nomads on a budget.
Unfortunately, Cartagena does not have many coworking spaces at the moment, but the town is starting to see more and more pop up! You will find that many digital nomads work at the Selina.
Selina is a network of coliving, coworking, and hostel facilities that spans Latin America (they really are everywhere on this side of the world!). Selina Cartagena provides longer-term housing and collaboration opportunities in addition to access to the facility.
Other possibilities for where to work as a digital nomad in Cartagena include the many coffee shops around town that serve up Colombia's well-known coffee. This has always been my favorite, it makes work feel less like work!
You can spend your weekends lounging on the beach, exploring the Old Town, or taking day trips to nearby islands. Cartagena is also a great jumping-off point for exploring other parts of Colombia.
Bogotá
Bogotá is the capital of Colombia and is a great option for digital nomads who want to be in a big city. There's plenty to do in Bogotá, from exploring the historic center to checking out the many museums and art galleries. Bogota also has the best nightlife in Colombia, maybe even one of the top cities in Latin America, but you've been warned, you will be up all night. Colombians know how to party!
Keep in mind that Bogota is the most expensive city in Colombia. If you're on a strict budget as a digital nomad, this may not be the best location. Medellin and Cali will both be significantly less expensive than Bogota.
We all know that the term "expensive" is relative when coming from Western countries so here are some ideas to show how expensive it is to live well in Colombia. For example, if you can afford around $2,000 per month, the quality of life in Bogota is excellent. You're talking about living in the best neighborhood Zona T with a full-time maid, eating out whenever you want, partying, and going to a coworking space every day. Sounds like a pretty nice life to me, through a weekend trip to the beach every month and I am sold!

Medellín
Medellín is a lot of travelers' favorite city in all of Latin America and it is quickly becoming a popular destination for digital nomads, and once you visit once you will see why many people never leave.
Medellin is one of the prettiest cities in Colombia with spectacular scenery; excellent hiking and trekking possibilities; kind, welcoming communities, and one of the best subway systems in South America. You really don't want to take that for granted!
Medellin is also extremely inexpensive to live in. The quality of life is very high here, and if you have a tight budget Medellin will easily accommodate a decent standard of living. And I should mention that the city has some of the best weather in the world.  It is sunny and 75 just about every single day!
There's a thriving startup culture, as well as a vibrant tech community in Medillin, making it very appealing to digital nomads and remote workers. The city has three WeWorks for you to get your work done, as well as quite a bit of independent coworking spaces.
Cali
Cali is the perfect destination for digital nomads who want to experience the true Colombian culture and stay on budget. The city is known for its salsa dancing and is home to many Afro-Colombian communities. Cali is also a great place to learn Spanish, as the locals are very friendly and welcoming.
If you are just starting out as a digital nomad or venturing into freelancing, Cali could be the perfect place to set up for a bit. You can have an incredibly high quality of life for a low price. Imagine paying $900-$1,100 per month to ensure a comfortable lifestyle and be surrounded by some of the prettiest mountains in Colombia.. that is what Cali offers you!
The city of Cali, Colombia, was recently a region that many people steered away from due to crime. But Cali has grown considerably safer, and the city is again becoming livable. The costs have yet to increase, making it a fantastic city to live in and it provides all of the facilities that an up-and-coming digital nomad could desire.
The area has everything you'll need for your stay, from Internet connections to co-working spaces and gyms. Cali also provides a great community of ex-pats to enjoy a night out salsa dancing. Since it is the capital of Salsa, you won't find a better place to take lessons than here.
Santa Marta
If you're looking for a beach town that has all of the amenities of a city, but without the high price tag, then Santa Marta is the place for you. This city is located between Colombia's Caribbean coast and Sierra Nevada mountains giving you a plethora of outdoor activities. It is quickly becoming a popular destination for digital nomads that are wanting sun, sea, and Wi-Fi.
One of the reasons why Santa Marta is so popular is because it's an excellent jumping-off point for all of the different beaches and islands in the area. This can be a bit tricky if you have a discipline problem and find it hard to stay inside and work when the ocean is calling, but I am sure you will figure it out!
Another reason why digital nomads are flocking to Santa Marta is that it's extremely affordable. You can easily find an apartment for under $350 per month and the cost of living is very low. You may have to haggle with street vendors here and there but overall you will still be paying much less than Medellin or Bogota.
Santa Marta has increasingly gained more stable internet access in the last few years and there are a few coworking spaces to choose from. Many people work from a cafe or hostels that have begun to cater to digital nomads. It is a smaller community than Medellin but I reckon in the next year or two, the town will be filled with nomads.
When is the best time of year to visit Colombia
Colombia is one of the few all year round destinations. Of course, some months are better than others but overall you can come anytime. The rainy season is from April to early November with the heaviest rains in September and October.
I would recommend avoiding these months if you want to spend most of your time on the coast as the rain can make things a bit miserable. However, if you don't mind getting a little wet and are wanting to save some money then go for it! Flight prices will be much lower and you won't need to book your accommodation too far in advance as many places will have vacancies. 
The best months to visit are December to March as this is when you will find the most beautiful weather. The days are sunny and dry with cool nights. This is also the busiest and most expensive time to travel so make sure you book everything as soon as you can.
If you plan on staying in the city and want to avoid scorching hot weather then you should visit between June and August. This is when the temperatures are more moderate in the highland regions, such as Bogota and Medellin.
You can't go to Colombia without doing some trekking in nature and the best time for this is between December and February. You'll have clear skies and beautiful views but be prepared for some cold nights! If you want to see the forests at their when they are bright green, luscious, and full of critters then you should visit between June and August. However, be aware that this is also the rainy season.
The rainy season runs from April to November, so if you're planning on visiting during this time, be sure to pack your raincoat! The rain usually comes in short, heavy bursts and often happens at night. However, there can be days when it rains all day long, so it's always best to be prepared.
Keep in mind October is Colombia's rainiest month, with November not far behind. The weather in Bogotá, Cali, Medellín, and Cartagena is mostly influenced by the conditions in the surrounding areas. Rainfall patterns are generally more prominent during the afternoon hours, so get out early to avoid flooding. 
As a result of this, October is the cheapest month to travel to Colombia as well as the quietest. Many nomads will travel elsewhere to avoid these downpours.
Colombia has such a huge cultural influence over the whole country making it a fantastic destination to attend events and festivals. 
Carnaval de Barranquilla is the biggest and most famous festival which happens all over Colombia in February. It's a massive party that lasts for days and everyone gets involved, even the police. If you're planning on going to Carnival, make sure you book your accommodation well in advance as it can be difficult to find a place to stay during this time.
In August, the cities of Bogotá, Cali, and Medellín all enjoy a holiday vibe as they welcome the Fall season. Tourist numbers are still high in August and many Colombians are on holiday. 
Fortunately, even though the weather is chilly and damp at times, there are lots of excellent summer festivals to enjoy. These include Rock al Parque, Festival Petronio Álvarez, Feria de las Flores, Festival del Viento y Las Cometas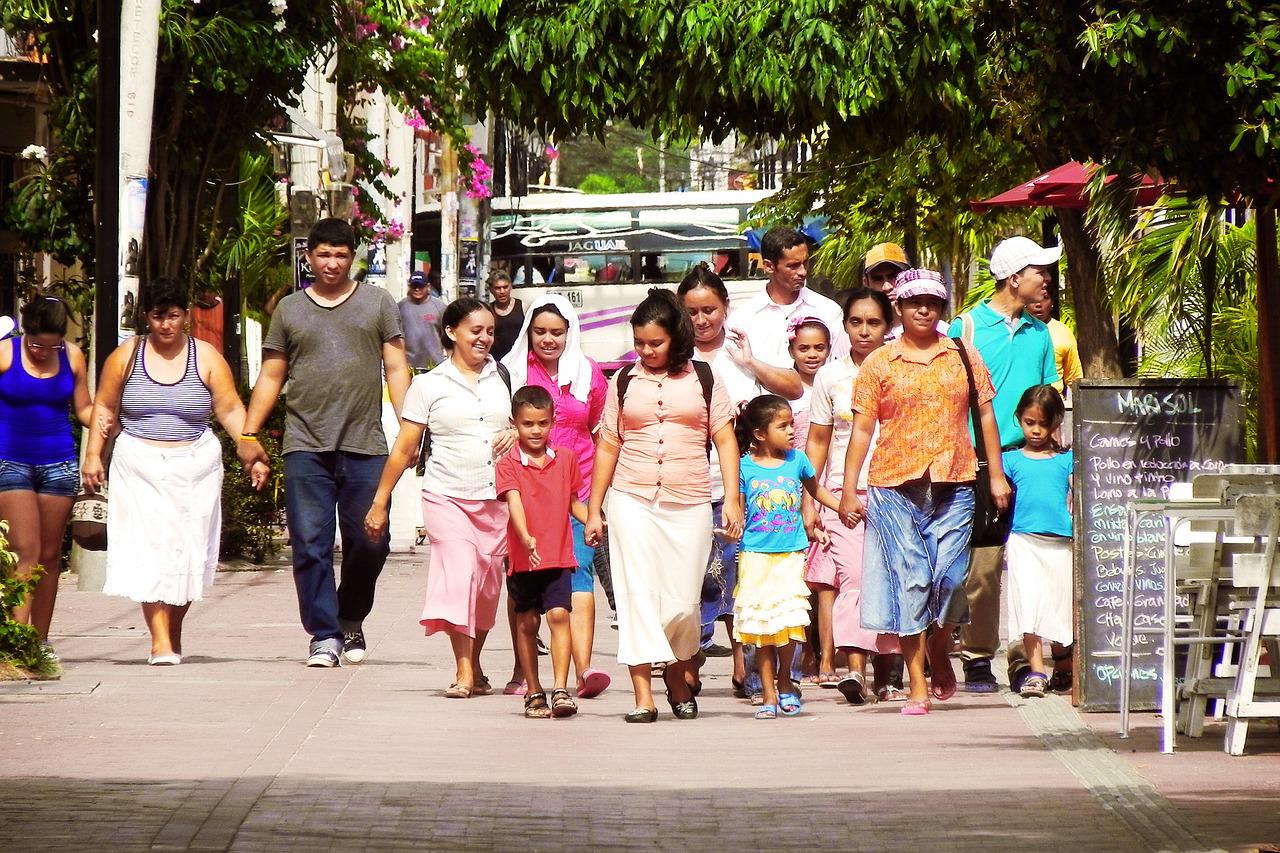 What is the cost of living in Colombia
The low cost of living in Colombia is one of the country's greatest attractions. And what's more, it's a low-cost-of-living nation that offers a lot of the first-world amenities and infrastructure you'd find in a much more expensive location.
The cost of living in Colombia is determined by a variety of things, including the city and neighborhood in which you choose to reside. In major cities like Medellín and Bogotá, home and apartment prices can match those found in some parts of North American cities but for the most part, you can cut your rent prices by almost half by moving to Colombia. 
Like most countries, houses in the city are going to be more expensive. The cost of living is lower in rural areas and smaller towns than it is in cities. If you choose to live on the coast you will pay more for oceanfront property than strolling down the road a few minutes from the sea.
Utilities are a bargain in Colombia. A basic package of electricity, water, and gas will run you around $30 per month. In some cases, trash service is even included in this price. Of course, your costs will go up if you use more than the allotted amount of any utility, but for the most part, these services are very affordable.
Eating out, as well as other forms of entertainment, has a significant influence on your living costs. Fresh, local food from local businesses can help you keep your food budget low. However, you don't have to be cheap when it comes to dining out. In many cities, there are numerous restaurant alternatives ranging from daily specials to mid-range costs to high-end dining. Restaurant prices in Colombia are generally about 50% to 60% lower than those in the United States.
If you enjoy eating out at local restaurants, a meal at a budget eatery will run you around $3-$5, while a mid-range meal will set you back $7-$10. Of course, if you want to eat at one of the nicer places in town, you can expect to pay $15 or more per person. (Usually, this includes a cocktail. YUM!)
Like most places, buying groceries is going to be the cheapest option and they are quite affordable in Colombia. You can buy a week's worth of basic staples and it will cost around $30-$40. Of course, if you're eating a lot of imported foods or gourmet items, your grocery bill will be higher. But for the most part, food is extremely reasonable in Colombia.
I know I always tend to cut into my budget pretty heavily when I am going out every weekend, having a happy hour in the afternoons, or even just picking up some alcohol at the store.  Because a big part of the social culture in Colombia is to meet up with friends for a few drinks, you really don't want to have to say no because it doesn't fit into your budget.
Thankfully, going out on a regular basis won't break the bank! A glass of wine at a restaurant will set you back around $3.50, while beer is closer to $2. You can even find some bars that will have craft beer for less than a dollar fifty. A mixed drink made with premium liquor will cost around $6. I used to pay $15 for the same drink in Miami or London.
One place where you are guaranteed to spend money is on fuel if you have a car. However, you don't need a vehicle in most towns and cities. In major cities like Medellín, Bucaramanga, and Bogotá, a local bus costs less than a dollar.
Although fares between bigger cities can vary greatly they are still very inexpensive when compared to transportation expenses in many other countries. A bus ticket from Bucaramanga to Bogotá, which is an 11 hour ride, costs around $25. The bus from Líbano to Bogotá is $12.50, and from Bogota to Cartagena is $58.
When looking for bus tickets, routes, or transfers check out Rapido Ochoa it is one of the largest bus companies in Colombia and maintains a good reputation.
If you don't want to take the bus, you will find that taxis are very low-cost, especially in small towns and mid-sized cities. Taxis are a popular and affordable method of transportation in Colombia. Using taxis as your primary mode of transportation can save you money. The vast majority of around-town journeys will cost less than $5. 
More and more taxi drivers are starting to not use a meter so If you find yourself in an unmetered taxi, make sure to negotiate a price before getting inside and the driver drives off.
Keep in mind that Uber is beginning to grow in popularity in the larger cities of Colombia, making it a safe and affordable option if you aren't feeling comfortable with taking a taxi.
It can be scary to leave your home, your routine, and a certain lifestyle you have created, but with a low cost of living and access to those same routines, you could be living the perfect life abroad.
A gym membership on average costs around $30 a month, with some of the nicer gyms in Medellín costing upwards of $100. You'll find that most of them have state-of-the-art equipment, group classes, and personal trainers.
If the gym isn't your thing, take a yoga class for less than $5 or go surfing on the Caribbean Coast. There are plenty of activities to keep you busy and help you stay in shape while living in Colombia all under budget.
For the girls that love to maintain their hair and nails, a trip to the salon will cost you a third of what you're used to paying back home. A manicure starts at $5, while a blowout will set you back around $10. You can also find great deals on massages, with an hour-long Swedish massage costing around $30.
Spas are also very popular in Colombia, and you can find some great deals if you do a little research. You'll want to take advantage of the cheap prices and get pampered while living in this beautiful country.
In Colombia, you can live the same lifestyle as a developed city. You will find designer shops and luxury malls, you can get anything you want at a fraction of the cost. Everything you would regularly buy is just cheaper than it is in North America, Australia, or Europe.
So hit the gym, eat at your favorite restaurant, or go on that girls/guys night out–all without breaking the bank! If you do it the right way, you can live a fantastic life in Colombia.
Why is Colombia a great place for Digital Nomads to work remotely?
There truly are so many reasons why a digital nomad would want to work remotely in Colombia. From the low cost of living to the abundance of nature and sunshine. It is hard to find a reason not to move to Colombia.
Here are just a few reasons why Colombia is a great place for digital nomads.
Low cost of living
One of the main appeals for digital nomads when considering Colombia as their home base is the low cost of living. A single adult can easily have a luxurious life for 2,000 USD a month. This figure can be slashed in half if you are happy to live a more modest lifestyle. This really gives nomads a lot of options when it comes to their lifestyle, how they travel, and even being able to save up for the future.
Friendly locals and a rich culture
The people of Colombia are some of the friendliest in the world and are always keen to help out tourists and digital nomads alike. You will find that locals are more than happy to offer assistance with directions, help you order food, or just have a chat. This welcoming attitude extends to the business world as well, with many Colombians being interested in working with foreigners and digital nomads.
This is a great opportunity to network, make friends, and create business connections that can help you in your career. Additionally, Colombia is a culturally rich country with a diverse history. You will find yourself constantly learning about new traditions, music, and food.
Stable infrastructure and reliable internet
In recent years, Colombia has made large strides in developing its infrastructure. This is great news for digital nomads who need to rely on a stable internet connection to do their work. In the past, this was one of the main complaints about working remotely from Colombia. However, with the introduction of new fiber optic cables and an increase in 4G coverage, this is no longer a problem.
Additionally, many cities in Colombia now have coworking spaces that provide digital nomads with a place to work, meet other nomads, and take care of business. These coworking spaces usually have reliable internet connections, comfortable workstations, and plenty of coffee to keep you going.
Great weather year-round
Colombia is a large country with a diverse climate. However, the majority of the population lives in cities that enjoy a tropical climate. This means that temperatures are fairly consistent year-round, hovering around 25-30 degrees Celsius.
Additionally, many cities in Colombia are located near the coast, so you can enjoy a cool ocean breeze to help keep things comfortable.
This climate is perfect for digital nomads who want to avoid the extreme heat of Southeast Asia or the cold winters of Europe. Additionally, because there is little temperature variation throughout the year, you won't have to worry about packing and unpacking your winter clothes every few months.
Nature and adventure are close at hand
Colombia is a nature lover's paradise. With jungle-covered mountains, crystal clear rivers, and pristine beaches, there is no shortage of things to do outdoors. And, because Colombia is such a large country, you can find all of these natural wonders within a few hours' drive from the major cities.
This is great news for digital nomads who want to escape the hustle and bustle of city life and get in touch with nature.
Conclusion
Colombia is still under the radar when it comes to the best countries for digital nomads… but by the looks of it, it won't stay that way for long. It's no surprise that this country is gaining more digital nomads each year, given the growth of co-working spaces across the country and internet speeds constantly improving year over year.
With a low cost of living, culture busting at the seams, and plenty of opportunity for outdoor adventure, it's hard to find a better place to set up shop as a digital nomad.
Colombia is the ideal destination for any sort of traveler. Whether you're a seasoned traveler or a first-time visitor, Colombia will embrace you with open arms. Living the digital nomad lifestyle in Colombia's vibrant cities, endless beaches, lush jungles, and kind people is fantastic.
And, with more and more people finding out about all that this country has to offer, it's only going to get better. So, what are you waiting for? Start packing your bags and come experience all that Colombia has to offer!