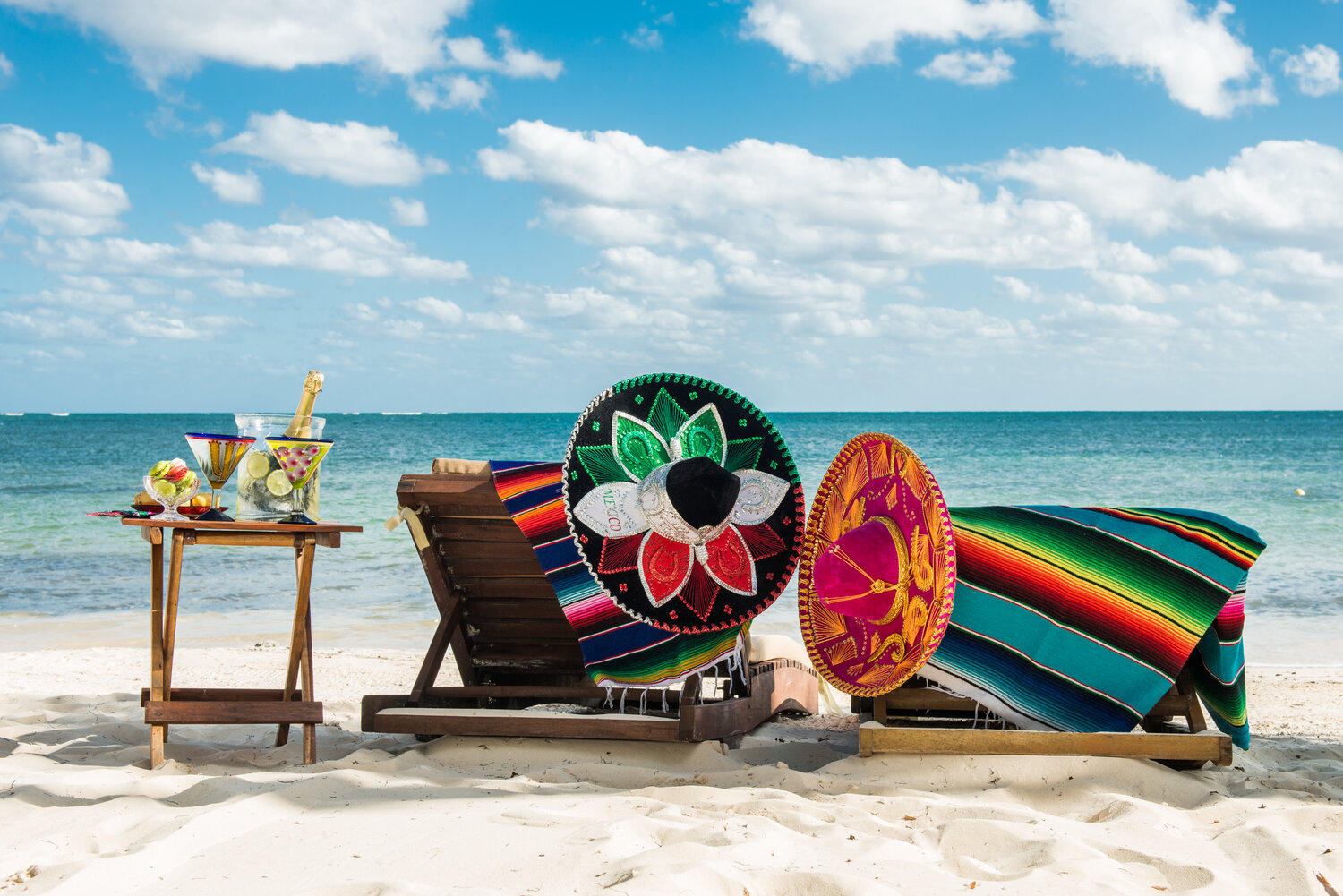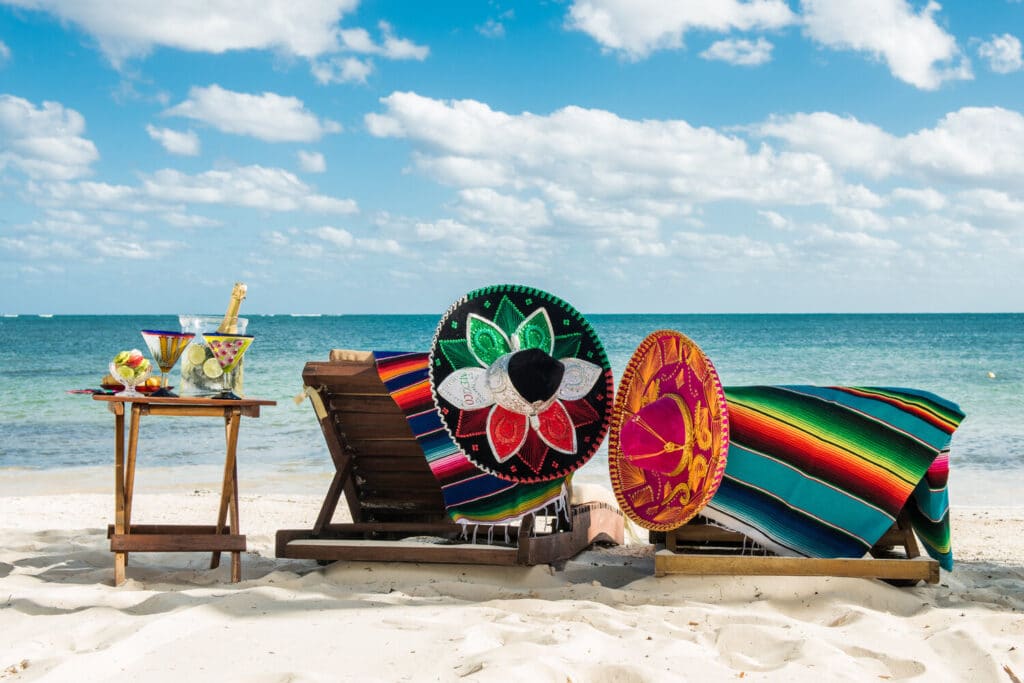 Digital Nomad Mexico Guide
One of the best places in the world to be a digital nomad right now is Mexico. This Latin American country is typically a popular destination for vacations, but over the past few years has become an ideal spot for digital nomads. Whether you want to take advantage of its stunning beaches, year-round warm weather and sun rays, or its cultural charm and big city living, Mexico has something for everyone. You could spend years exploring and still not see everything!
You may decide to spend your time surfing on the Pacific, exploring cenotes in Quintana Roo, trekking mountains in Chiapas, or living a vibrant city lifestyle in Mexico City. When it comes to living in Mexico, you're not limited to just one thing.
Mexico isn't known for having a lot of employment or an expanding economy. It's not a place to look for work or try to operate within the system. Mexico is ideal for digital nomads, remote workers, and innovative company owners who want to be in the United States' time zone while still enjoying flexibility.
You will find plenty of coworking spaces, cafes with good internet, and restaurants with outdoor seating to get some work done while enjoying the mild climate. Meet plenty of other digital nomads to create a community and truly enjoy all this lifestyle has to offer! The country also has very obtainable visas for many countries making it a realistic option for moving.
The freedom and affordability of traveling to Mexico offers you a huge panorama of opportunity, allowing you to live the life you've always desired – bright hues, local Mexican spices, and plenty of tequila.
Isn't that great? Let's get right into the nitty gritty of how to become a digital nomad in Mexico so you can get there quickly!

Mexico Digital Nomad Visa
Mexico has a lot of flexibility for its travelers, especially for those who want to stay long-term. The amount of time you are allowed to stay in the country on a tourist visa depends on your nationality, but it is typically between 180 days to 360 days.
However, since the pandemic, border control has become a bit more stingy on the days they are giving tourists. Some travelers receive only 5 days depending on their return flight. It is recommended to have booked accommodation on your arrival and an outgoing flight to prove you are not intending on staying longer than your visa allows.
If your officer is less than interested in giving you the full 180 days, you will be able to extend your stay at the consulate after you approach the date of your visa expiration. Now, if you have received the full 180 days, enjoy 6 months hassle-free and explore these options moving forward.
If you want to remain in Mexico for more than 180 days, you'll have two possible visa options:
Temporary Resident Visa

Permanent Resident Visa
You may live in Mexico for up to four years with a Temporary Resident Visa. It's best if you're visiting Mexico to study, work, join a family member of Mexican citizenship, or invest in the country. You will need to show proof of these activities, as well as pass a criminal background check, to apply for this visa.
If you happen to be working for a Mexican company or an international school, they will most likely take care of the application process for your temporary visa. However, it's important to keep in mind that most expats are not coming to Mexico in order to seek employment! They are bringing their existing, flexible job with them.
Due to the influx of remote workers wanting to live in Mexico, the Mexican government has recently opened a Temporary Resident Visa to digital nomads, provided that they can provide proof of $1,036 income per month for six months — outside of Mexico. If approved for this digital nomad visa, the resident will be forbidden from obtaining any additional employment in Mexico earning pesos.
How to get a Digital Nomad Visa for Mexico?
To obtain this visa you will need  to submit:
A copy of your passport

6 recent photos (3.5 x 4.5 cm)

An original birth certificate or certified copy

Proof of economic solvency for the last 6 months, such as bank statements, investments, real estate property, etc. The requirements are US $1,500 for a single person and an additional US $500 for each dependent.

Proof of medical insurance with coverage in Mexico for the entire period of your stay, including repatriation and medical evacuation insurance

Criminal background check from your home country as well as any other country where you have lived for more than 6 months in the last 10 years
Another alternative is to go to Central America or the states every six months to renew your 180-day tourist visa. I'm not saying this is permissible, but it's a viable alternative that I used for a year without issues, flights are usually pretty cheap to Miami or Guatemala.
If you want to live in Mexico permanently and stop hopping from country to country every 6 months (which you most likely will!), you can apply for a Permanent Resident Visa. You may apply for this visa after living in Mexico for four years or if you have a relative who is a Mexican citizen or holds a Permanent Resident Visa. Whether it's your parents, spouse, or children that are citizens you will be able to apply under these relationships.
Keep in mind if you are considering getting the permanent resident visa without the help of a relative you will need to have a monthly income of US $4300-$4500 over the previous 6 months (check with your consulate as they may request 12 months); if this is not doable, another option is to have a savings account of US $180,000 over the last 12 months.
This is a lot more than the average individual has access to, so it is best to keep this in mind when you are still under your 4 year temporary resident visa.

What are the best Cities and places in Mexico for Digital Nomads?
Mexico is a huge country and home to over 129 million people making your options quite limitless when it comes to where you want to create a life. The best places for digital nomads really depend on what you are looking for in a location. Are you wanting a big city with lots to do or a smaller town with a slower pace? Do you want to live by the beach or in the mountains?
Mexico truly has it all and with cheap flights and accessible transportation, you will have the opportunity to explore multiple options to see which area suits you best.
Some of the most popular places for digital nomads are:
Mexico City
Mexico City is arguably becoming one of the fastest growing digital nomad cities in the world.  As the capital of Mexico, the city has the most digital nomads in the whole country making it the perfect place to connect with other remote job workers.  Many of the expatriates in CDMX are in their late 20s to early 30s and prefer bustling city life to a slow-paced seaside town.
With its rapidly developing coworking scene, endless nightlife, and cheap cost of living, it's no wonder why so many people are making the move here. Not only is Mexico City one of the most affordable cities in North America, but it also has some of the best internet speeds in the world. And, with over 30 million people, you'll never find yourself bored or without something to do.
Whether you're into museums and art galleries, or you prefer to spend your days outdoors hiking and biking, Mexico City has something for everyone.
Living in an inland city, you will experience hot summers and cooler winters than if you were on the coast. But with such quick access to Mexico City International Airport, you can easily fly for $30 and be in Cancun for the weekend when you are needing some sand and sun.
Playa Del Carmen
Playa del Carmen is a beach town located in the Riviera Maya on Mexico's Caribbean coast. It's a popular destination for tourists, but it's also becoming increasingly popular with digital nomads. With its white sand beaches, turquoise waters, and laid-back vibe, it's easy to see why.
The cost of living in Playa del Carmen is relatively affordable, especially if you compare it to other beach towns in Quintana Roo. You can easily find a one-bedroom apartment for around $500 USD per month. And, with its excellent internet speeds and growing coworking scene, it's becoming more and more appealing to digital nomads.
If you're looking for a town with a relaxed atmosphere, Playa del Carmen is the perfect place for you. The town also has some of the best nightlife in Mexico giving you plenty of options for enjoyment when you close your "working from home laptop" for the day.
One downside of Playa del Carmen is that it can be quite touristy. But, if you venture away from the main drag, you'll find plenty of hidden gems and local spots.
Guadalajara
Guadalajara is Mexico's second largest city and the capital of Jalisco state. It's a popular destination for digital nomads for its extremely affordable cost of living, excellent night life, and growing coworking scene.
The weather in Guadalajara is some of the best in the world. It's sunny almost every day, and it isn't ever too hot or cold. The temperature usually ranges from 18 to 25 degrees Celsius (64 to 77 degrees Fahrenheit).
Because of the higher elevation, the city has a dry season from November to April and a wet season from May to October instead of a summer or winter season.
If you're searching for a city with a long history of rich cultural life and traditional Mexican cuisine choices. This metropolis is brimming with flavor, culture, nightlife, and best of all, it won't break the budget!
You will find plenty of things to do in Guadalajara, from exploring the city's many parks and museums to sampling the incredible local cuisine. The city is also home to Mexico's largest university, making it a great place to meet other young people and digital nomads.
As I have mentioned a couple of times, the cost of living in Guadalajara is very affordable, especially when compared to other large cities in Mexico. You can find a one-bedroom apartment for around $400 USD per month. This is one of the most appealing aspects to the city.
A low cost of living, warm, sunny weather, and a plethora of coworking spaces and cafes that offer free Wi-Fi, Guadalajara is hard to beat when it comes to the best places for digital nomads in Mexico.
Puerto Vallarta
Puerto Vallarta is a coastal city located in Jalisco state on Mexico's Pacific coast. It's a popular tourist destination for its beaches, nightlife, and vibrant atmosphere. In the past, Puerto Vallarta has been known for retirees, but in recent years it is becoming increasingly popular for those still working.
A few years ago, I didn't believe Vallarta would be one of the top places for digital nomads as the internet was very spotty, but the city has increased its infrastructure and offers fiber optic options for staying connected.  This change has exponentially increased the value of the town and skyrocketed the number of digital nomads flocking to the area. 
The cost of living in Puerto Vallarta is very affordable, especially when compared to other beach towns just down the road.  You can find a one-bedroom apartment for around $500 USD per month. The town is relatively small, so you won't find too many coworking spaces but there are plenty of cafes with good Wi-Fi that you can work from.
Puerto Vallarta is a great place to be a digital nomad if you're looking for a beach town with a relaxed atmosphere and plenty of things to do. The town has a great selection of restaurants, bars, and cafes, and there's always something going on. It is also known for being LBGTQ friendly and creating a welcoming atmosphere for all.
Tulum
Tulum has become one of the most popular places in all of Mexico. Known for its stunning turquoise waters and outrageous jungle parties, Tulum is perfect for those who want to enjoy life to the max… outside of working hours, of course.
Tulum has a strong digital nomad community with many people working from the cafes and coworking spaces in town. The internet is not the best in Mexico, but is manageable. I recommend purchasing fiber optic and having it installed in your apartment on those days you need a steady connection. If you are needing to get out of your office there are plenty of places to get work done. However, it can be quite distracting with all the fun things to do here.
The cost of living in Tulum is on the higher end when compared to other places in Mexico, but is still cheaper than living in Europe or the States. You can find a one-bedroom apartment for around $1000 USD per month.
Tulum is an excellent place to be a digital nomad if you're looking for a party town with a relaxed atmosphere and plenty of things to do. The town is vegan/vegetarian friendly making it a great option for digital nomads that adhere to this lifestyle.
Tulum is located on the coast and may be vulnerable to hurricanes and tropical storms from July to October, so be cautious throughout hurricane season. The beaches are often clogged with seaweed during this period making it less than instagrammable. Many people still live and enjoy the cooler weather of hurricane season, just be prepared to potentially get wet.
When is the Best time of year to visit Mexico?
I am fully convinced that Mexico is always a good idea but there are definitely more popular times to visit depending on what you want. The most popular time to visit Mexico is during the dry season which runs from November to April. This is when you'll find the best weather and the least amount of rain. The waters are clear of seaweed and the beaches are beautiful. However, this is also when prices are at their highest as demand is high.
If you are looking to avoid crowds and save a bit of money consider visiting during the shoulder seasons. April and May are a great option as many people are heading home before it gets too hot and the rain comes. You will find cheaper options and plenty of availability for accommodation. Another great option is to come on the tail end of hurricane season in October right before high season starts. There still may be some restaurants and activities closed but many establishments are starting to open back up and prepare for the upcoming season.
The least popular time for tourism is the rainy season, which generally falls from the end of May to the beginning of October. Many people avoid Mexico during this time as hurricanes are more likely to hit and the beaches are often covered in seaweed. However, if you don't mind a little rain (or even enjoy it) then this can be a great time to visit as prices are significantly lower than during the high season.
Best time to visit Mexico
Keep in mind that many businesses close down during the month of August as this is when Mexicans take their summer vacations. So, if you're looking to work in cafes or coworking spaces, August may not be the best month to visit Mexico.
There are a few other things to consider when trying to find the best time to visit Mexico. If you are looking to celebrate and enjoy some local festivals and fiestas, you will want to head to Mexico in February or the end of October and the beginning of November.
The most important and famous February (or early March) event in Mexico is Carnaval, when the main celebrations take place in Mazatlán on the Pacific Coast and Veracruz, Mérida, Cozumel, and Campeche on the Gulf and Caribbean coasts.
October is full of important annual celebrations, including the colorful Cervantino Arts Bash in vibrant Guanajuato, the Morelia International Film Festival in Michoacán's UNESCO-listed capital, and the entire month-long party Fiestas de Octubre en Guadalajara (Mexico's second-largest city).
And then of course we can't forget the most popular Mexican holiday, Dia De Muertos, or Day of the Dead (Nov. 1-2). These days are among the most important days in Mexico. The deceased are remembered throughout Mexico with picnics, graveyard vigils, papier-mâché skeletons, and elaborate clothing and makeup. It truly is one of the coolest experiences to be a part of.
Many assume Mexico is just beaches and big cities, but the country has one of the most diverse landscapes in the world. You can discover high mountain tops as well as one of the biggest canyons in the world. The spectacular, untamed beauty of Mexico's Copper Canyon is comparable to that of the Grand Canyon, and it is actually even bigger! The canyon is one of the country's most spectacular but often overlooked sites. However, the weather can be harsh if you visit at the wrong time. In March, before the rainy season starts and the fall once the rain has subsided, typically October and November, are ideal months to visit because of the waterfalls' mild temperatures and flowing rivers.
Lastly, one of the most popular seasons for travel to Mexico is the migration of whales. Migrating whales occasionally visit the warm seas off both Mexican shores throughout the year. On their grand ocean journeys, visitors to Baja or elsewhere in the Pacific may see humpback, gray, and even odd blue whales in December through March. Humpback whales frequent the sheltered Bahía de Banderas off Puerto Vallarta, where you'll have the best chance of seeing them in January and February.
On the other side of Mexico in the Caribbean, you can experience whale sharks migrating and even spend an afternoon swimming with them. These massive creatures migrate to the Caribbean side of Mexico from June to August. The legal season for swimming with the sharks is between June 15 and September 15. It is most likely to see them from Cancun or Isla Mujeres, however, it is still hurricane season so be prepared for your trip to potentially be canceled depending on the weather.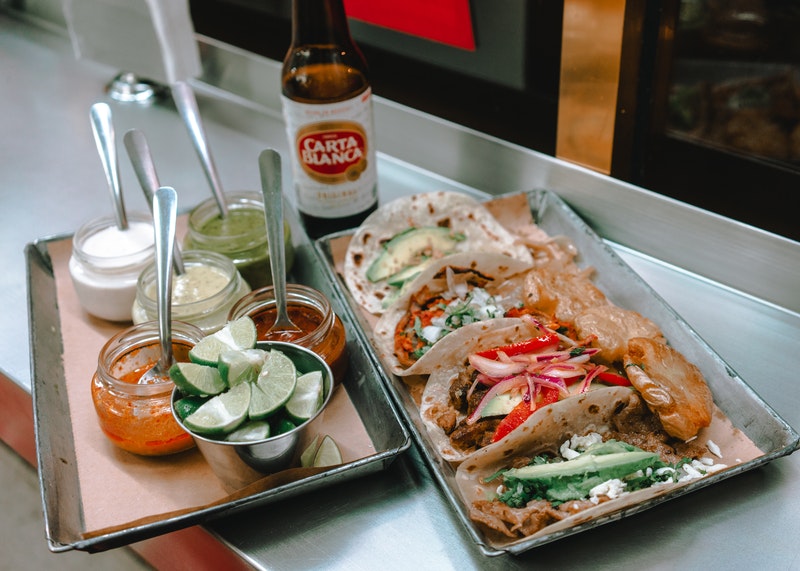 What is the cost of living in Mexico?
One of the biggest appeals to moving to Mexico as a digital nomad is a low cost of living for the increase in value of life. You will experience sunny skies, clear waters, and the vibrant Latin culture all while your dollar goes a lot further in Mexico than it does in other Western countries.
Obviously, the cost of living in Mexico varies depending on the location. For example, you will save a lot of money living on the Pacific Coast of Mexico vs living in Quintana Roo. In general, the bigger cities like Mexico City and Guadalajara are more expensive than smaller cities and towns. However, overall, the cost of living in Mexico is relatively low when compared to other developed countries.
Just like everywhere else in the world, your accommodation will be your biggest expense in Mexico. The cost will vary significantly depending on where you wish to stay – city center, beach front, etc.
Rent prices also vary depending on the city but are generally quite affordable. For example, a one-bedroom apartment in Mexico City's city center costs around $500 USD per month, while a similar apartment in New York City would cost around $3,000 USD per month.
Even if you decide to live in Tulum, which is one of the most expensive places in the country, you will still be spending less than most major western cities. Imagine a high rise with floor-to-ceiling windows being 15 minutes from the beach and you are still saving money. It is incredible. It is no wonder so many digital nomads come and never leave.
Now, for the most part, no one is moving to another country to lower their lifestyle. It is finding a place that allows you everything you are used to having for a cheaper price and one area of living that Mexico does that is the best — food! Mexican cuisine is known worldwide for its spicy flavor and abundance of sauces. Your tastebuds will surely thank you.
Not only is the food delicious, but it is also reasonably priced. Whether you prefer to dine out every day or visit the local market to buy your own ingredients so that you may prepare meals at home, both are quite inexpensive. The fruits and vegetables are extremely fresh, resulting in cheap flavorful meals.
You'll find high-end restaurants just like anywhere else, and the popular areas are generally American/European in prices. You will also have plenty of different cuisine options if you are wanting something that reminds you of home.
For your everyday meals or going out with friends, you can expect to spend less for the same quality of meal as you would in other western countries. For example, a meal at a mid-range restaurant in Mexico City will cost around $10 USD, while a meal at a similar restaurant in New York City will cost around $30 USD. A cappuccino in Mexico City costs around $1.50 USD, while the same coffee in NYC costs around $4 USD.
If you are looking to really stay on a budget you will find street vendors on every corner regardless of the city you are in. You can have a whole meal for as little as 2 USD. 
I don't know about you, but one thing a lot of my money seems to go to is late nights out with friends, and I have a feeling this will only become more frequent in Mexico. The nightlife is incredible, with a wide variety of bars and clubs to suit any taste. The drinks are also relatively cheap when compared to other developed countries. For example, a beer at a bar in Mexico City costs around $2 USD, grab a two-for-one margarita for 5 USD and of course, there are craft cocktails that are on the higher end of 8 USD.
Sometimes it can be scary moving somewhere where you aren't sure if they will have all the amenities you are looking for. Whether that be your daily gym session, yoga class or even getting a nice fade at the barber. However, I can assure you that in Mexico you will have access to all of this and typically at a lower price than you are used to.
Snag a gym membership for less than 30 USD a month, rent a surfboard for less than 5 dollars a day or treat yourself to a 60-minute massage for around 20 USD.
For the ladies, you can still have all the luxuries you love at home: nails, waxes, and eyelashes, and spend 1/3 the price that they are in the US or the UK. Say goodbye to 100 USD lashes and say hola to feeling like an absolute queen for 30 USD.
Of course, the cost of living also depends on your lifestyle. If you are looking to live a luxurious lifestyle with frequent nights out at fancy restaurants and clubs, you will spend more money. However, if you are looking to live a more budget-friendly lifestyle, it is extremely possible to do so in Mexico.
Mexico Cost of Living
Check out this table on the cost of living for one person in Mexico.
Rent

$350-$700

Electricity

$30

Water

$20

Mobile Phone

$20

Gas

$20

Internet

$30

Eating out

$150-$250

Groceries

$200

Beauty upkeep

$75

Transportation

$30

Gym

$30
Total $1,000+
One thing to consider when moving to Mexico as a digital nomad is the Tax system.
What taxes you pay in Mexico is determined by your situation, as well as the amount of money you make. The system is simple, but any resident will pay between 0 and 30 percent in taxes.
You will pay a tax on every purchase you make in Mexico, but it will be pre-taxed making it simple for purchasing goods. At the bottom of your receipts, you'll see the charge. Because Mexico is split into states, each has its own tax rates and rules regarding retail purchases. This is extremely beneficial for travelers.
If you earned more than 51% of your income outside of Mexico, you will not be required to pay Mexican taxes to prevent double taxation. Residents, on the other hand, must still notify the Servicio de Administración Tributario — the government body in charge of federal taxes — if they are required to pay both state and federal income tax. If you make 50% of your income in Mexico, you'll need a tax accountant to figure out which tax bracket you fall into and whether or not there are any options available to you.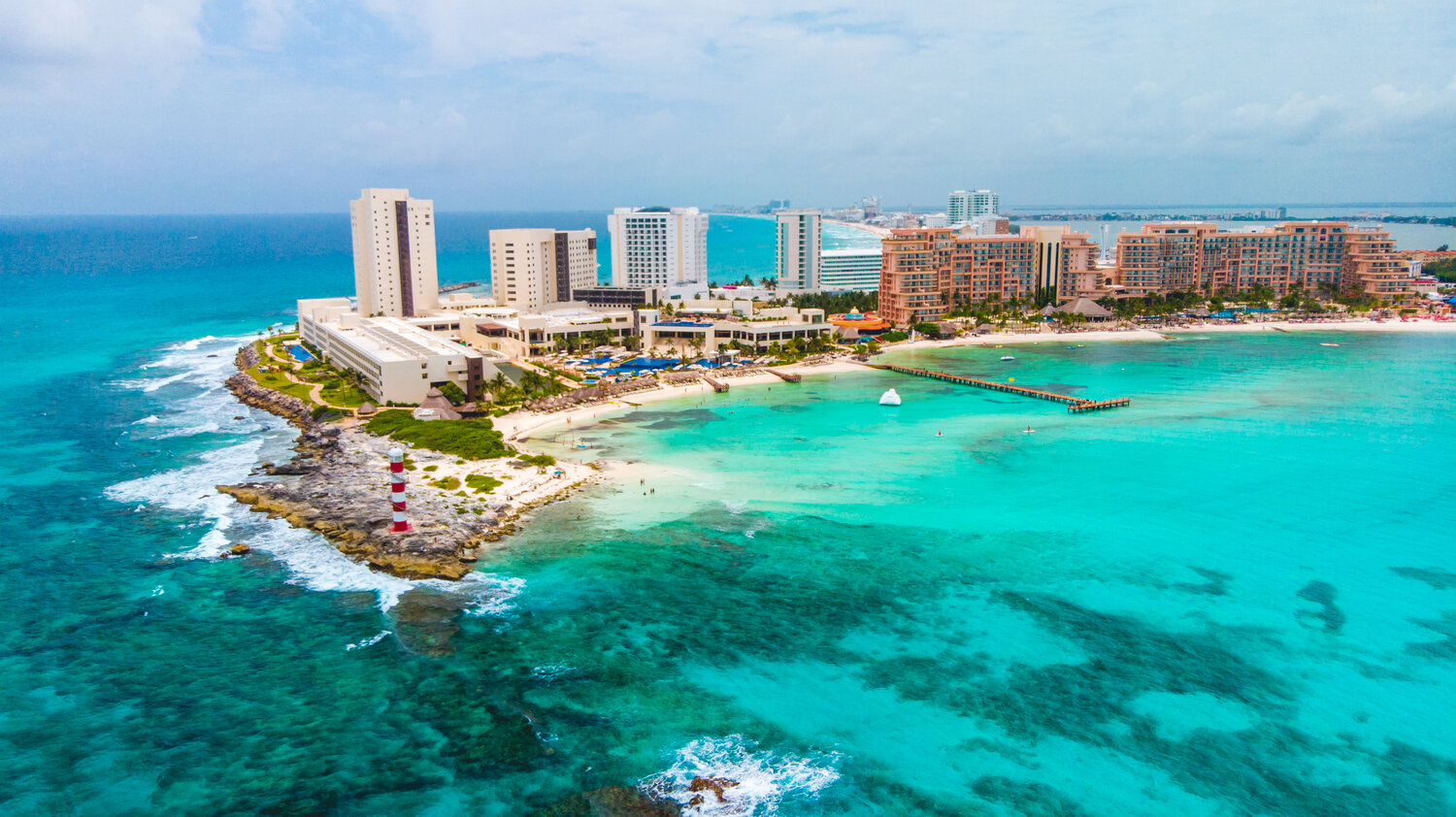 Why is Mexico a great place for Digital Nomads to work remotely?
Mexico has so much to offer to travelers and experiences over 32 million foreign visitors per year with an increase of 30% each year. With numbers like this, there are going to be more than a handful that want to stay in this cultural destination longer than a few days, and with the soaring rates of employees becoming digital nomads, here are the top three reasons Mexico is a great place to work remotely.
The cost of living
The major appeal to Mexico is the low cost of living in comparison to other North American and European countries. The cost of living will, of course, depend on the city you choose to settle in and your lifestyle. However, it is still relatively cheap to live more than comfortably in most places.
The peso is currently 19 to 1 USD making your dollars go further than you could ever expect in your home country. This really allows digital nomads a lot of flexibility as well as the ability to afford some luxuries they are unable to obtain in other western societies. You can finally grab that one-bedroom apartment and not feel your whole salary go towards your accommodation. Or maybe you will finally be able to put some more cushion into your savings account.
The warm climate
The weather in Mexico is one of the biggest reasons people flock here for vacation, so it is no surprise that digital nomads are looking for a place to call home where they can also enjoy sunny skies all year round. With an average temperature of 24 degrees Celsius (75 Fahrenheit), you really can't go wrong no matter what time of year you decide to visit or live in Mexico.
Not only is the weather great, but you are also able to find a beach no matter where you are in the country. With over 9,000 kilometers of coastline, there is always going to be a beach within reach no matter where you end up living. This makes for a great place to take a break from work and clear your head or take a client meeting via Skype with a breathtaking ocean view.
The Mexican culture
For a place that feels rich with smiles and a helping hand, the cultural experiences in Mexico are unmatched. With a history dating back thousands of years, there is always something to learn and explore. From the ancient Mayan ruins to the colonial Spanish architecture, there is always something new to see. Not to mention, the food is absolutely amazing.
The people of Mexico are known for their warmth. If you take a genuine interest in the locals and their culture they will be delighted to help you with whatever you need and truly make you feel like family.
You will never get bored living in Mexico with all the different activities and attractions to keep you busy.  With so many different places to live, you are bound to find the perfect fit for your lifestyle and work needs no matter what type of digital nomad you are.
Mexico Digital Nomad Guide Conclusion
Mexico continues to climb as one of the top countries in the world to live as a digital nomad, with the number of co-working spaces that are popping up across the country and the internet speeds increasingly getting faster year over year; soon this place will be flooded with even more remote workers. 
Outside of the recent change of days that immigration is giving, obtaining a visa for 180 days is more than possible making Mexico one of the easiest countries to enter and stay in for an extended period to ensure your success as a digital nomad. 
Besides the conducive work environment and ease of access, Mexico is a great place for digital nomads to work remotely for many of the other reasons we discussed in this article. The cost of living is very affordable, the weather is sunny and warm all year round, and there are endless cultural experiences to be had. With its diverse landscape and welcoming culture, Mexico has something to offer everyone who decides to become a digital nomad here.
So what are you waiting for?  Start packing your bags and get ready for an adventure of a lifetime in Mexico!