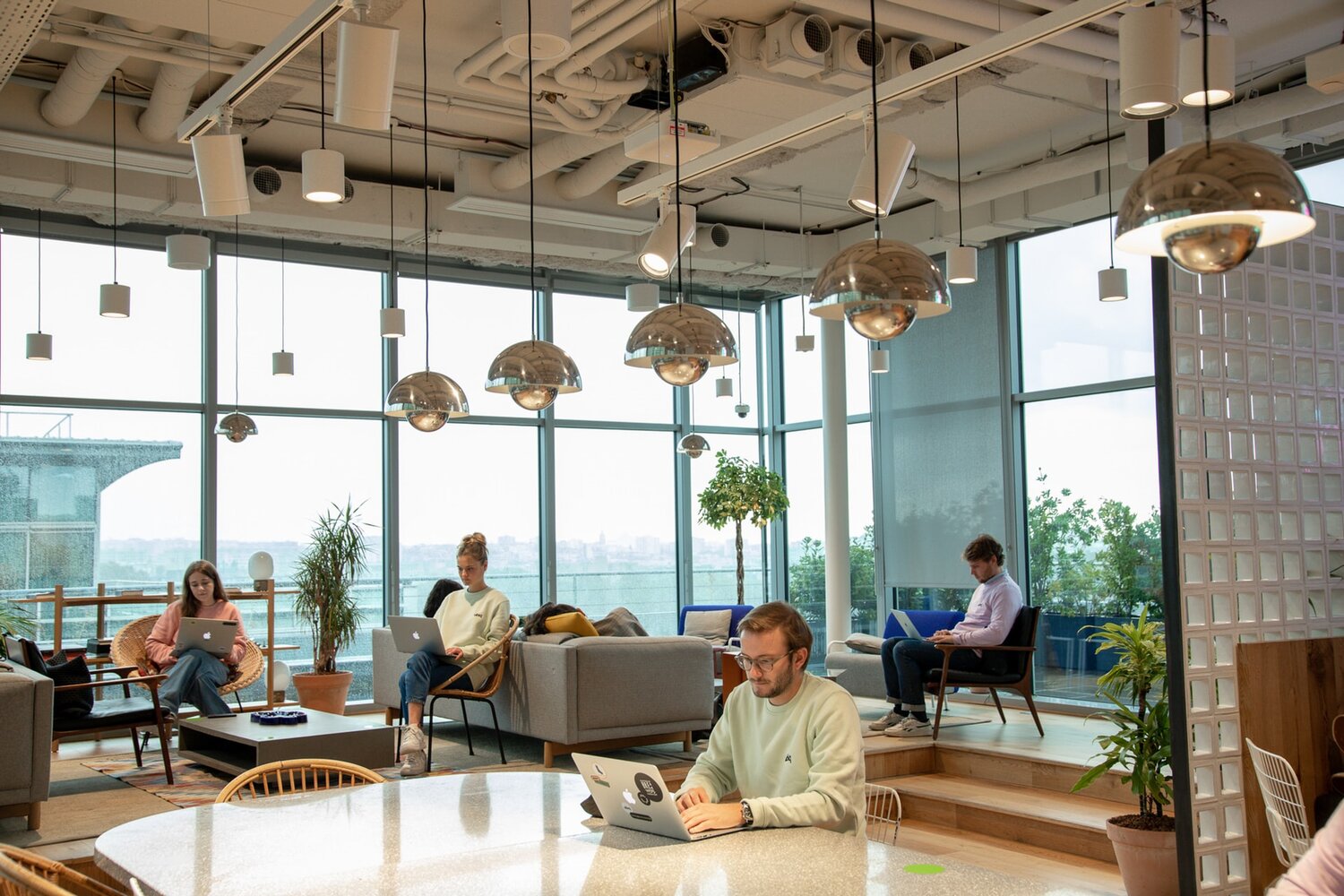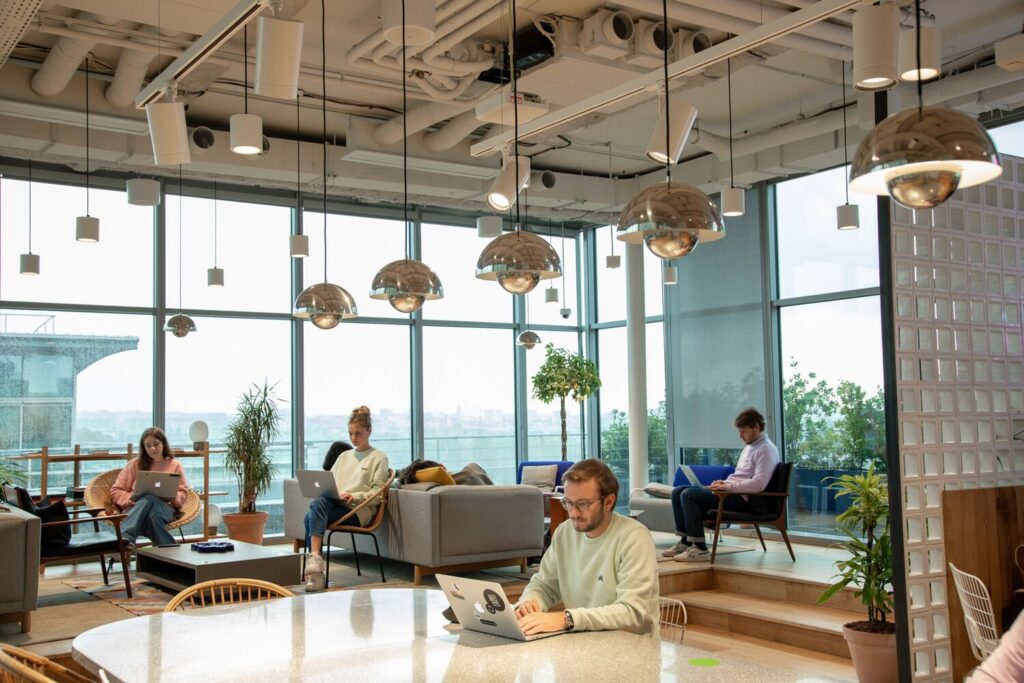 Best Coworking Spaces in the World
Since the mid-2000s, coworking spaces around the world have been gaining popularity among freelancers and emerging entrepreneurs and have established themselves as a new workspace. More than having a shared office space at an affordable price, renting a coworking space is about having a nice and properly prepared office to work. All the while initiating projects and exchanging ideas with other digital nomads and entrepreneurs. Thanks to a sharp increase in the number of professionals who can work anywhere with a stable Internet connection, these shared office spaces have appeared in many of the world's largest cities.
Today many entrepreneurs choose to rent a coworking space where they can enjoy the freedom that working in a community setting offers .Without having to commit to a long-term rental or invest in everything that goes into setting up an office. Their appeal lies in the flexibility they offer, the infrastructure, the savings on overhead and the sense of community they provide.
In addition to workspace needs, such as office furniture and high-speed internet, many coworking spaces provide perks and benefits to their members, such as free coffee, discounts, workshops, and events. That is why shared office spaces are attractive for freelancers, full-time telecommuters and small and medium-sized businesses.
On the other hand, coworking chains are tempting because they have multiple locations in most major cities. Which means there will most likely be one near your home or your Airbnb while traveling. They also have flexible membership options that grant access to multiple offices around the world with the guarantee of maintaining a certain comfort in all of them. This is a great benefit for users who travel frequently, whether for work, to meet with clients, or simply for pleasure.
Best Coworking Spaces in the World for 2022

Regus
Regus, is considered one of the first companies in the world to commercialize shared office space options. They currently have more than 3.000 coworking spaces in 120 countries. It is a global provider of coworking spaces offering all-inclusive office logistics and memberships for individuals, startups and large companies. Its fully serviced office spaces offer an inspiring environment where teams of all sizes can focus and collaborate. Also, whether you work in Buenos Aires or Delhi, chances are you can find a Regus nearby.
Impact Hub
Among the most notable coworking spaces is Impact Hub, the world's largest global network and accelerator of positive change. It has more than 100 communities of 16.500 entrepreneurs driven by generating a positive impact in more than 55 countries on five continents. Impact Hub specializes in building ecosystems to drive collaboration and business innovation around the Global Sustainable Development Goals. The first Impact Hub coworking is located in the Barrio de las Letras, in Madrid. It has 2.500 square meters, spread over two floors. Like all the other locations, it has everything that a start-up, medium-sized company or a digital nomad may need to grow their project.
WeWork
WeWork, founded in 2010, is one of the best-known coworking space franchises in the world. It has 341 locations in 65 cities around the world. It currently has more than 50 offices in New York City and is on its way to becoming the largest private office tenant in Manhattan. Wework offers a variety of membership plans and workspaces suitable for individuals and small businesses for daily and monthly rentals. With more than 200,000 members around the world, it offers hot desks, dedicated desks, and private offices for anyone that is looking for a comfortable working space.
Spaces
Spaces is originally from Amsterdam and has grown rapidly since 2008. At Spaces you can join a thriving community of remote professionals. You will get to work in private offices, coworking spaces and meeting rooms in over 433 locations around the globe. They provide you with a full calendar of business events, speakers and networking lunches to keep you engaged and open to new possibilities. Clients are particularly satisfied with the flexibility that Spaces offers, as contracts are tailored to the needs of each client.
Google for Startups
The Google for Startups, formerly known as Google Campus, is part of Google's initiative to foster the development of the startup ecosystem. They built Campuses to support a global network of top tech hubs, accelerators, and diversity-focused organizations across 125 countries. It come with a virtual program designed to support startup founders with essential growth skills for their companies. They also offer an accelerator in Europe for selected startups and a mentorship-focused program connecting women-founded startups from across the world to the best of Google. As of today, there are six Google-sponsored job centers under the Google for Startups umbrella. Located in London, Sao Paulo, Seoul, Tel Aviv, Tokyo, and Warsaw.
MindSpace
Among the most promising growing coworking companies is MindSpace. It currently has franchises in Amsterdam, Bucharest, Hamburg, Berlin, Frankfurt, Munich, London, Herzliya, Utrecht, Ramat Gan, Tel Aviv, Warsaw, Yakum, Philadelphia, San Francisco and Washington DC. Their options vary from open space desks to private offices. This workplace will perfectly suit the unique needs of your team, of any size. Here you can enjoy shared lounges, kitchens, phone booths, meeting rooms and event spaces. A place to join a community of like-minded companies, entrepreneurs, and accomplished professionals. MindSpace has a vibrant and growing community.
Talent Garden
Talent Garden is the largest network of coworking spaces in Europe, with 23 campuses in 8 different countries. The company's focus is on the community, rather than the spaces themselves. To achieve this they are partnering with leading companies in the technology industry such as Google, Cisco, BMW and Business Insider, among others. Talent Garden offers a perfect combination of creative coworking campuses, an educational institution, corporate programs, and industry-driven events with the goal of connecting tech talents. Its mission is to create local, dynamic and globally connected campuses to empower the digital and technological communities.
Ucommune
Ucommune Hong Kong opened its first coworking space in 2018 and has since revolutionized co-working office spaces through technology & design. The Ucommune coworking space has a global network of over 600.800 members throughout 197 spaces. Some of the locations include Mainland China, Hong Kong, Singapore, the United States, and more. They provide affordable premium coworking and office spaces, corporate business services, event spaces. Additionally, they offer enterprise solutions for entrepreneurs, startups, small to medium and large-sized enterprises. Here, full and part-time membership options allow you to work comfortably at premium workspaces without committing to a long-term lease. If you are in Asia, Ucommune leads the shared workspaces in several countries.
Best Coworking Spaces in the US
If, on the other hand, you are in the US, there are several local coworking spaces that are located in various states. For example, Novel Coworking distinguishes itself by owning the buildings and therefore charges lower prices than its competitors. Aside from the 4 spaces in Chicago, it also has locations in major cities such as Denver, Houston, Richmond, and Seattle. On the other hand, Industrious  has 44 coworking spaces throughout the United States, with more to open soon. They have flexible leasing offers and members can choose from different types of offices. Serendipity Labs has 19 locations in the United States and more than 100 Serendipity Labs are in development across the country.

Best Coworking Spaces in the World Conclusion
In addition to these best coworking spaces networks, within each area in particular, the options expand. If you are searching for specific coworking spaces in popular destinations you are welcome to read about it in one of the following articles:
Do you already have a favorite coworking network? share with us your experience with some of the best coworking spaces in the world.