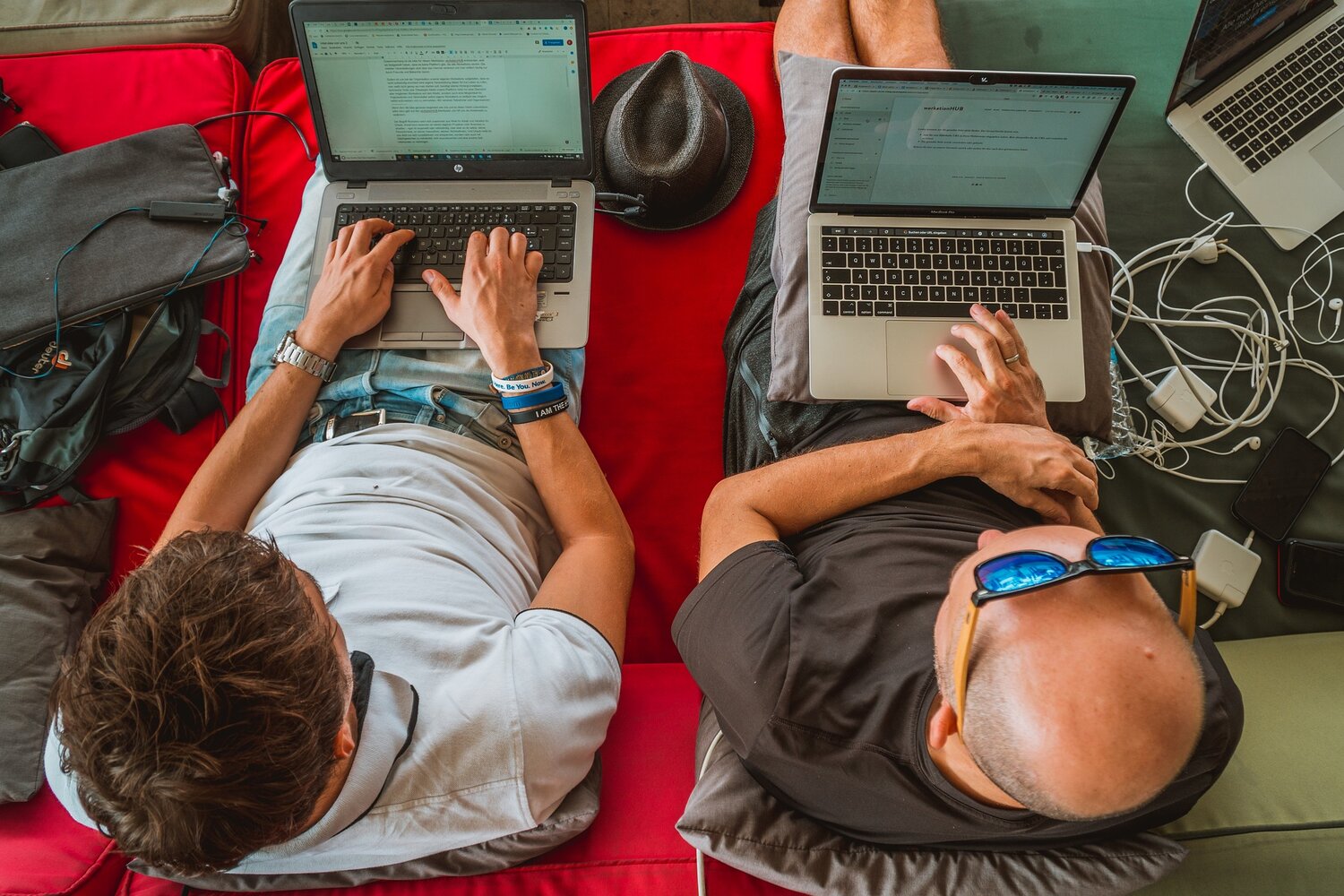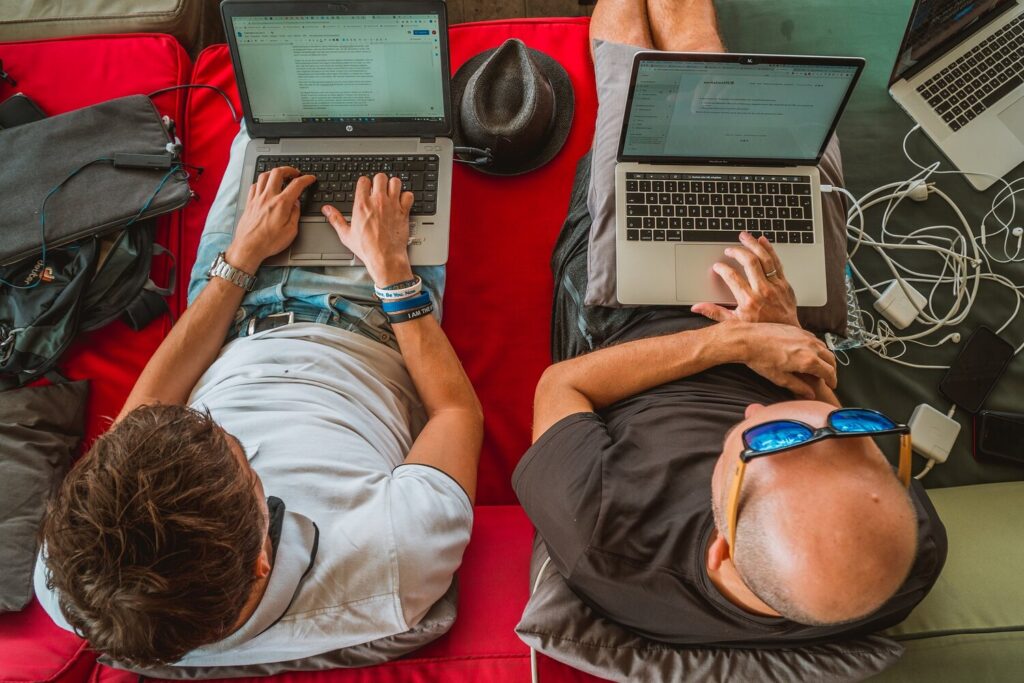 Best Places, Cities and Countries for Digital Nomads in 2023
With the Pandemic seemingly winding down after two entire years of lockdowns, the world is slowly and steadily opening up. Countries are opening their borders to tourists once again, and people are not taking any chances on missing out on travels. Digital nomads especially.
With the influx of remote workers and freelancers taking the corporate world by storm paired with a Great Resignation that is forcing companies to look at permanent location independent jobs, the time to become a digital nomad has never been better.
Many countries have noticed and now offer incentives to attract ex-pats, remote workers, and digital nomads to their (often) sunny climates. The reason why is simple; digital nomads bring their money to the country, effectively helping to boost the economy.  
Now don't fret if you're not a multi-millionaire remote worker looking to buy a villa overlooking the coast (although, that is the dream, isn't it?). That's not what these countries are thinking about. Instead, digital nomads will pour their money into accommodations, food, souvenirs, and experiences.  
Countries like Indonesia and Thailand suffered due to the shutdown of the tourist industry due to the pandemic. Now that they're opening up again, they're encouraging expats and travelers to move back to their countries to boost their economy.   
In short, the world is itching for you to travel once again. All you have to do is choose where to go and set up a base.   
Don't worry, we'll help you choose.   
How to Choose the Best Place to Go as a Digital Nomad
Before you start throwing a dart at a world map, you should consider some things before choosing which country you'd like to visit as a digital nomad.   
The thought process for choosing a destination to go as a digital nomad is a lot different than choosing your vacationing spot. While you may be fussing about the prettiest beaches and the most picturesque towns to visit when planning your vacation, you have to think a bit more when it comes to the requirements of a place to settle down in for a while and work from (as well as explore!).   
Here are some things to consider when choosing the Best Place to Go as a Digital Nomad:  
Wi-Fi Connection

 
Having a strong and fast Wi-Fi connection is incredibly important as a digital nomad. As you've probably heard – all you need to become a digital nomad is a laptop and a Wi-Fi connection – you can probably imagine how important the internet is.   
So, when choosing your destination, make sure to consider and research what the Wi-Fi connection will be like. This crosses remote places such as the Himalayas, the Andes, or any other non-descript villages off the list. 
But even if it's a larger town or well-known tourist spot, it's best to do your due diligence and check if you'll have access to high-speed internet before booking. This will save you a lot of headaches in the future when you're trying to attend a meeting, but the connection keeps cutting out.   
Cost of Living 

 
A big bonus to becoming a digital nomad is saving on your living costs. Although this seems counterintuitive because you're constantly traveling, you can save quite a bit of money while being a digital nomad. 
If you break down traveling and living costs in a foreign country with a lower cost of living and compare it to your living cost in your home country, you'll find that even with the additional expenses of traveling, you'll still be in the positive when it comes to finances.   
However, this can only be done if you choose a destination with a lower cost of living than your home country. If you pack your bags and head from the United States to England, you may find that you're not saving a whole bunch. In fact, you may be losing money with the exchange rate.   
Safety
Safety is one of the first things you should be looking into when researching a new destination to explore. Especially if you're a single woman. 
When settling down in a new location from which you'll work, tour, and live (until you move onto the next place), you want to be sure that your life and belongings won't be in danger.   
Of course, it's hard to accurately quantify whether a destination is safe or not as many people travel to relatively dangerous areas and emerge unscathed while others will travel to safe areas only to be harmed in some capacity. But if you look at the crime ratings and skim through first-hand experiences, you should get a pretty good picture of whether or not you'd feel comfortable in a certain location.   
Social / Nightlife
Ensuring there is a lively social atmosphere to the place you're thinking of venturing to is a major factor to consider – especially for digital nomads and remote workers. 
Perhaps the only downside of becoming a digital nomad is that at one point or another, you'll have to combat loneliness.   
Being in an office in your home country, you are sure to have stable friendships and relationships from which you can derive some human connection from. However, this becomes exponentially difficult while traveling full-time. Keeping up with friends, family, and relationships while constantly on the move is hard, and trying to maintain new in-person friendships made while traveling is even more difficult.   
So, ensuring that the place you're visiting has an active social scene or vibrant nightlife will help you in the way of making new friends and meeting new people. If socializing is a big part of the culture of the place you're visiting, you'll more than likely meet a handful of people with whom you can hang out and befriend during your time there.    
Now that we've gone through criteria to consider when choosing where to go as a digital nomad, you can make an informed decision on where you'd like to go. However, the world is a large place, so continue reading for our recommendations for destinations to visit as a location-independent worker.   
Our top 12 picks for the best places to go as a digital nomad
Best Cities for Digital Nomads in 2023 Breakdown
Chiang Mai, Thailand
If you have a soft spot for intricate architecture and stunning, ancient temples, then planting yourself in Chiang Mai for a while is the best move for you. A popular favorite among many location-independent workers, Chiang Mai in Thailand is a great starting point if you want to jump into Asia as a digital nomad.
To start off with the pros of Chiang Mai, you have an incredibly low cost of living. Moving away from Europe's notoriously high pricing (depending on which city you go to), a month of expenses including rent, food, and experiences will hover around $1000 at most.   
Then you add in the fast internet, the selection of cafes and restaurants to work in, and the vibrant culture that envelops it all, and you've pretty much had the digital nomad's dream destination. A big plus for solo travelers is that the crime rate in Chiang Mai is remarkably low making this ancient capital city even more attractive for expats and remote workers alike.   
Lisbon, Portugal
Full of modern amenities and rich cultural history, it's no secret as to why Lisbon has become one of the world's main hubs for remote workers, digital nomads, and expats. Lisbon is the capital city of Portugal and sits on the shore of the mouth of the Tagus River.   
Although one of Europe's oldest cities, Lisbon has a lower cost of living compared to metropolises such as Paris or Berlin. You can find a 1 bed or studio apartment for less than $1000 on Airbnb and with other expenses added on top of that including food and exploration will still have you sitting under $2000 per month, easily.   
With friendly locals, numerous cultural attractions, and great co-working spaces and cafes with high-speed internet, Lisbon, Portugal is a great option for digital nomads wanting to get their nomadic feet under them in a safe environment.   
Canggu, Indonesia
If you're in want of a more off-the-beaten-path, remote experience when it comes to being nomadic, then look no further than Canggu, Indonesia. A small village on the iconic digital nomad of Bali, Canggu has reformed its resort reputation into being a remote haven for digital nomads.
Canggu has a surprising amount of co-working spaces and cafes for a resort village – all in the name of attracting more remote workers to the area. Pair that with a cost of living averaging just over $1200 per month and the natural beauty of Indonesia at your doorstep and you've got a paradise for lounging and working.   
With a very laid-back atmosphere and incredible surf break, Canggu is perfect for those remote workers looking to do business from the beach; which is easy as the internet connection is strong and fast. Plus, there are tons of friendly locals and digital nomads alike ready to greet you and take you out for some surprisingly lively nightlife.   
Barcelona, Spain
Barcelona, Spain is a gorgeous city through and through. Stunning architecture within walking distance to warm beaches and the overall energy and atmosphere have long attracted digital nomads to this European gem. However, this popularity has had its effect on the pricing.   
Barcelona isn't cheap. You'll be hard-pressed to find a place to call your temporary home for under $1100 per month. A decent apartment comes in at around $1900. And add that to the food and recreation costs and you've soared to a cost of living of around $3000.   
However, Barcelona's extensive expat and digital nomad network are unparalleled and there are plenty of amenities such as co-working spaces and high-speed internet cafes that help lessen the blow of a more expensive cost of living. Plus, the city itself is mesmerizing with gorgeous infrastructure and some of the best weather found in Europe. This city calls for more established remote workers who can more than afford the hefty price tag.   
Budapest, Hungary
With an undeniable upbeat, youthful atmosphere permeating the city, Budapest is an affordable way to experience European life. With a bit of searching, you can find a 1 bed or studio apartment for less than a thousand per month. Add that to food and experiences and you have a cost of living that's usually less than $1600, making Budapest one of the more affordable European cities to stay in as a digital nomad.   
The nightlife and cuisine are as stunning as the gorgeous architecture and you will find yourself hard-pressed to be bored while in Budapest. Most activities, sights, and experiences are within walkable distance in the city which also saves you a lot of money on transportation costs.   
With high speed-internet, plenty of cafes, and an impressively high safety rating there are many reasons to make Budapest, Hungary your go-to destination as a digital nomad.   
Ho Chi Minh City, Vietnam
Ho Chi Minh City, formally known as Saigon, is a city brimming full of promise for young digital nomads. Vietnam's largest city and its prosperous economic center, the city's fast-paced lifestyle are perfect for enthusiastic remote workers looking to experience the rich culture while making their way in the world.   
With a cost-of-living hovering around $900 per month, great internet speed, and a vibrant nightlife, Ho Chi Minh has quickly topped lists for top digital nomad destinations. With some of the best entertainment value found on this list, your work-life balance is sure to be impeccable as you stay in this vivacious city.   
If you're in want of a modern metropolis setting for your work as a digital nomad then Ho Chi Minh is the city for you.   
Medellín, Colombia
Colombia's second-largest city and burgeoning central hub for South American travel, Medellín is well worth looking into for your next remote working location. This city is full of charm and welcomes expats and digital nomads into its arms in hopes of boosting its economy.   
Known as the 'City of the Eternal Spring', Medellín is lush and filled with some spectacular weather that'll ensure you never have to don a winter coat again. The revival that the city has experienced in the last decade is evident in the many cafes, co-working spaces, and nightlife that have sprung up, enticing expats to the city in droves.   
The cost of living is one of the lowest on the list and hovers at around $1000 per month. Plus, the Wi-Fi is pretty good and the push for having more remote workers call Medellín home has created a lively hub for location independent people such as digital nomads.   
Although Medellín has had a notorious reputation in the past, the city is trying hard to shed its past and instead step into its potential as one of the best cities in South America.   
Zagreb, Croatia
The country of Croatia has long flown under the radar of most Europe travelers – which is good for the large community of digital nomads living and working in its capital, Zagreb. With the recent acceptance of a digital nomad visa by the Croatian government, Zagreb is expected to become one of Europe's next hotspots for remote workers and digital nomads alike.   
With a high safety rating, strong Wi-Fi connections, and a lively atmosphere, Zagreb is quickly grabbing hold of the hearts of digital nomads. Plus, Zagreb is insanely affordable. The cost of an apartment is well under $900 per month and paired with the cost of living and you should expect to shell out less than $1400 per month.   
One of the things that keep drawing remote workers back to the capital city of Croatia is the fantastic social aspect of Zagreb – from some killer Mediterranean food and wine to fantastic activities and nightlife year-round, there is plenty to fill your time while in the city.   
If you want to jump on a city full of potential, then head to Zagreb and be ready to be swept off your nomadic feet.   
Prague, Czech Republic
With low living costs for being in Europe and gorgeous streets to explore, it's no wonder that Prague has quickly been gaining top spots for lists of best destinations for digital nomads. Located in the Czech Republic, Prague also boasts of being very interconnected with the rest of Europe.   
Prague prides itself on its culture and has outstanding activities and nightlife to fill your days and nights. Of course, this comes at a price. But for a popular city in Europe, Prague is pretty standard when it comes to a cost of living. You can find an entire apartment on Airbnb for anywhere from $900 to $1600 depending on the time of year. The rest of your living expenses should put you up to somewhere near $2000 per month.   
Reputed as being a safe city and filled with a wide selection of cafes and co-working spaces outfitted with high-speed internet, there is plenty to draw any digital nomad to this hub of culture and art.   
Koh Lanta, Thailand
If one of the reasons you ventured into the world of being a digital nomad was for the experience of working from paradise, then Koh Lanta should be your next destination. Located in Thailand and regarded as being one of its best-kept secrets in the world of remote working, Koh Lanta offers paradisal living without the qualms of tourism.   
Koh Lanta is a small, gorgeous island that has managed to come out unscathed in the tourism boom. With a cost of living averaging well below $1000 every month, this expat island may be the least costly on this list. However, the speed of Wi-Fi is slower than average and can be a bit dodgy. But this is quickly being remedied with the appearance of co-working spaces on the island.   
Although Koh Lanta is lacking in terms of nightlife, the sheer beauty of its long stretches of beach and greenery more than make up for it. This island in Thailand is perfect for those looking for a simple way of life in paradise while they work.   
Taipei, Taiwan
Traveling solo as a digital nomad can be daunting, especially if you're just starting out. If you can relate to this fear mixed in with an insatiable desire to experience an entirely new country, then let us direct your attention to the city of Taipei. Located in the gorgeous East Asian country of Taiwan, Taipei is the perfect stepping stone for any inexperienced, adventurous digital nomad.  
Taipei is known as being one of the safest cities in the world and has such a low crime rate that even a single woman can feel safe and secure. With a laid-back atmosphere and wonderful digital nomad communities, there's no better way to start your journey as a digital nomad.   
The cost of living in Taipei is not the cheapest, but it's definitely competitive when it comes to remote working destinations. You can usually expect your cost of living to hover between $1500 and $2000 while in Taipei. But the safety of the city, the strength of the Wi-Fi, and the number of co-working spaces make this city well worth trying out.   
Belgrade, Serbia
With the lowest cost of living of all the European places on this list, Belgrade, Serbia is an underrated city that packs a punch in the world of location-independent working. Belgrade offers everything you need in order to thrive as a digital nomad – co-working spaces, fast internet, and a welcoming community.   
Every month you stay in Belgrade you can expect to spend around $1100 per month, making the city incredibly affordable. Although the country has yet to introduce a visa specific to digital nomads, that hasn't stopped Belgrade from investing in the digital future. 
While the country works on creating incentives for digital nomads, many remote workers love Belgrade for its beauty and connection to other cities in Europe. Pair that with the laid-back lifestyle, abundant activities, and general friendly atmosphere, and you've got a winning city when it comes to digital nomad destinations.