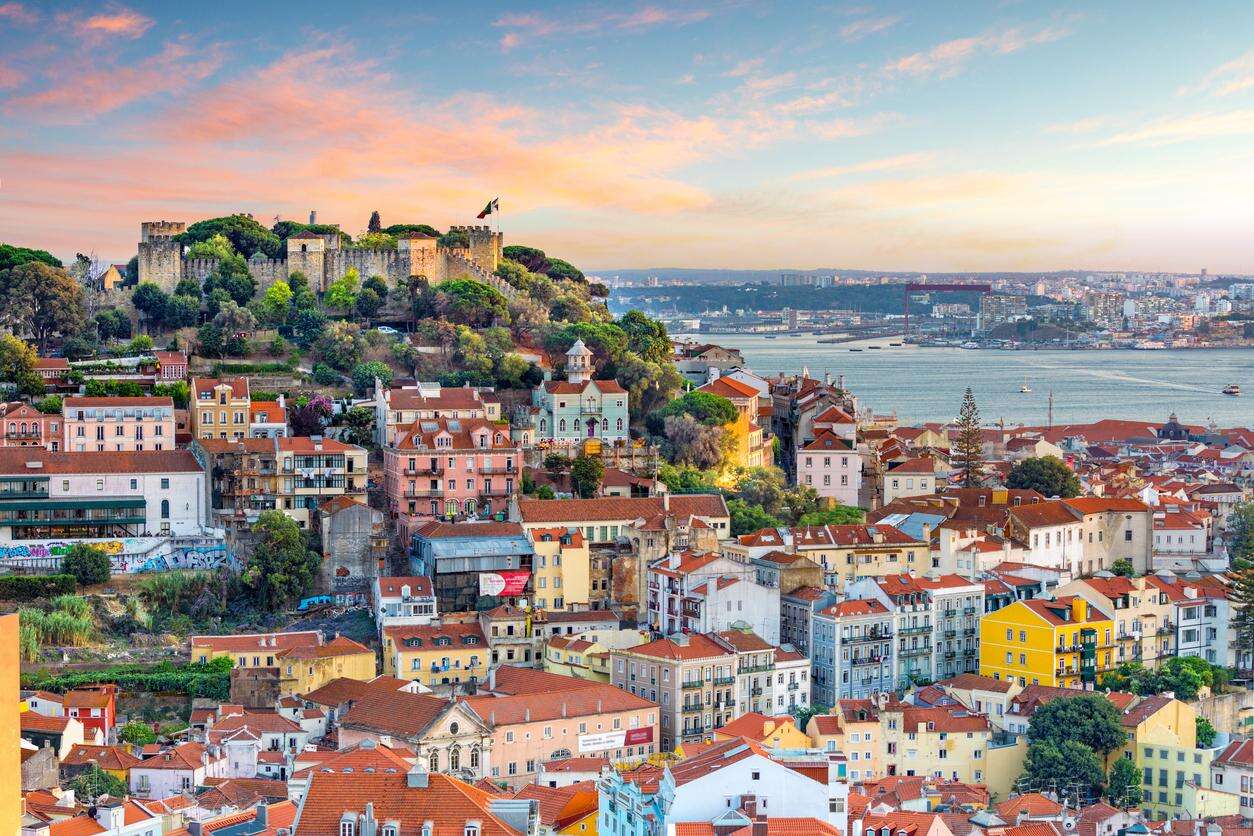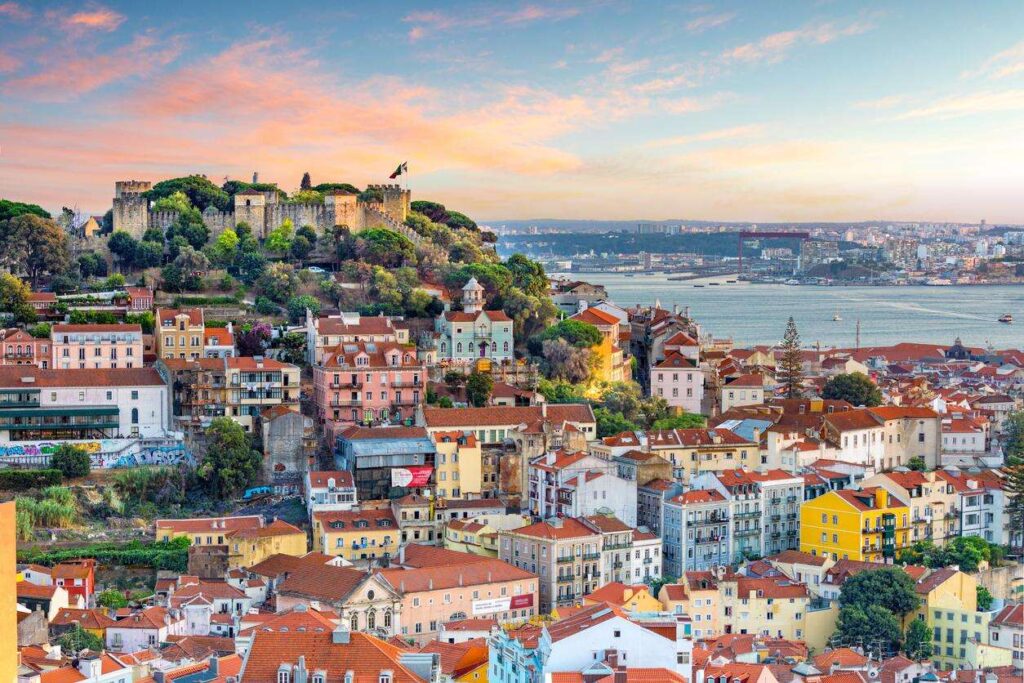 Digital Nomad Portugal Guide
Over the past decade, Portugal has emerged from the shadows and slowly become one of Europe's Digital Nomad hotspots. This southwestern country attracts the attention of travelers for its mind-blowing landscapes, delicious cuisine, affordable prices, and easy-paced lifestyle.
In recent years, the government is trying to open its doors to innovative companies and the fintech sector, with one of its goals to turn Portugal into a tech hub and bring modernization to the country.
Portugal, once an unknown country in the corner of the Iberian Peninsula, now welcomes around 20 million tourists yearly (pre-pandemic estimates). It may make you feel reluctant to visit a place where so many people are flocking to, but give it some thought. There's a reason why everyone feels attracted by it and you should give it a check if you consider Europe as a destination.
In the age of remote work, we all look to maximize our time by choosing spots that can feel like living in paradise while performing tasks and generating a sustainable income. Although many places can be a vacation paradise, not all of them offer the conditions that we, as digital nomads, demand. Remote beaches and breath-taking mountains seem like heaven on earth and they are if they come with high-speed wi-fi and great co-working spaces in the package. When considering all these factors, Portugal can be the hidden gem you are looking for; the country offers great infrastructures, high-speed internet connection – even on the tropical islands of Madeira and Azores – a reliable public transport network, and heaps of stunning architecture, stunning natural landscapes, and remarkable history to explore and discover in your free time.
Let's not forget one of the most distinguishable characteristics of the culture – the community and social life that it offers – which is key when living a nomad lifestyle.
Portugal Digital Nomad Visa
Traveling the world while getting paid is the ultimate goal in 2022. The nomadic lifestyle was proven possible and real for most of us after the craziness of the last two years. Nowadays we know our office desk can have a sand floor or a mountain view and most of us are not giving up on this kind of freedom. Everything seems quite simple when you consider remote work – all you need is a good laptop, a stylish backpack, a couple of office gadgets, and some willingness to get out of your comfort zone and you are all set. Well, yes, but that's not all. Unfortunately, the world is still divided by these imaginary lines we call borders, and we all need to abide by different rules depending on the place we are going to and coming from.
I guess, by now, you are wondering: what's the deal with visas for digital nomads? Is there a specific visa for globetrotters like us? Sadly not. At present, Portugal still does not offer a digital nomad visa. However, don't let yourself down just yet! Portuguese authorities are working on a visa that fills the needs of a new generation of workers, and sooner rather than later they'll launch an easier and friendlier alternative for us nomads, to live and enjoy the endless sunny days of this coastline paradise. In the meantime, there are a few other ways you can visit and stay in the country for a certain period. Let's get to it!
Portugal is part of the European Union (EU) and belongs to the group of countries in the Schengen Area and the European Economic Area (EEA) so, there are specific rules you need to follow in the territory depending on the country you come from.
The Schengen Area countries allow free movement of citizens between them. This means if you are a national or resident in any of the countries that belong to this group you are allowed to travel to Portugal without a visa. Also, if you are a national or resident of any of the countries in the European Economic Area (EEA) you don't require a visa to travel to Portugal. This rule also applies to citizens of third countries with whom the EU has signed free of movement agreements. If you belong to any of the categories mentioned above you can enter Portugal without a visa and stay for 90 days without any restrictions.
After that time, EU citizens have 30 days to request a registration certificate from the local city council to formalize their residence status. The registration certificate is valid for 5 years and costs around €15 ($16.10). To apply for the registration certificate, you'll need:
A valid passport/travel ID

A written confirmation of employment or self-employment, or a proof that you have sufficient funds for you and your family to stay in Portugal

Proof of health insurance (if the same applies to Portuguese citizens in your country of origin)
After these 5 years, you can request a certificate for permanent residence.
Do none of these scenarios apply to you? Don't panic just yet, there are a few other options that'll allow you to enjoy Portuguese culture for a while.
The short-stay visa, commonly known as the Schengen visa, allows you to stay in the country for a maximum period of 90 days during any 180 days. The Schengen visa allows one or multiple entries and has a cost of €80 ($85.87). To apply for the Schengen visa you will need:
Filled and signed form

Valid ID/ Passport (valid for 3 months after the date of exit)

Passport photo

Proof of health insurance

Proof that you can financially support yourself for the duration of your stay

Return ticket reservation

Details of accommodation

Evidence of the nature of your visit, if applicable



This application should be lodged no more than six months before the start of the intended visit and no later than 15 days before your traveling date.
Although all the bureaucracy can often feel overwhelming, fear not, there are plenty of exemptions to these rules and the process seems harder than it is. For example, citizens of the U.S., Canada, Australia, and New Zealand are all part of the visa exemption scheme and can enter Portugal without a visa and stay for 90 days. Pretty cool, right?
Are you planning to stay for over 3 months? Well, that's another story. In that case, you will have to apply for a D7 visa, commonly called the digital nomad visa. The application for the D7 visa needs to be initiated from outside of Portugal and, initially, grants its holder 4 months in the country – this has a cost of €75 ($ 81.23). On arrival in Portugal, you need to request with the Portuguese immigration services (SEF) the resident permit which will grant you a stay of two years in the country and can be extended for 3 more years – it has a cost of €90 ($97.47). After completing a total of 5 years in the country the applicant is entitled to request citizenship. To apply for a D7 visa you will need:
Passport valid for at least 3 months after the expiration of your visa

2 identical passport photos

Personal statement about why you are moving to Portugal

Clean criminal record

Tax number – also known as NIF

Portuguese bank account

Proof of regular income (at least the minimum amount corresponding to the minimum salary in Portugal, approximately €705/month)

Proof that you can sustain yourself – a total of 12 minimum salaries which corresponds to €8040 that need to be deposited in a Portuguese bank account

Proof of accommodation/residency  – between 6 to 12-month lease agreement (people are using Flatio.pt, a short term rental website that allows you to cancel 30 days in advance and obtain a full refund)

Declaration of an employer, if applicable, that confirms it is possible to work remotely
Usually, this type of visa is granted only in exceptional circumstances and you will have to justify why you want to live in Portugal for a temporary period.
The naked truth here is that to enjoy your time as a digital nomad in Portugal, for now, you are probably limited to the 3 months of the tourist visa in case your country of origin or residence doesn't belong to the European Union, the European Economic Area, or the Schengen Area.
As you can tell by now Portugal is quite old-fashioned when it comes to bureaucracy making it a lengthy and frustrating process to stay for long periods. The Portuguese government, slowly noting the global economy needs, is currently developing and testing a new program to attract more digital nomads but we will get there further in this article. I would insist you don't get discouraged by the process as Portugal is gorgeous and a must-visit country in Europe. After all the efforts you will feel no regrets, I promise.
In case you need more clarification on the topic, you can find all the information concerning Portuguese travel requirements on the government's official website at the link below:
https://vistos.mne.gov.pt/en/

What are the best places in Portugal for Digital Nomads?
Done with all the paperwork? Tickets in your hands? Ready for a new adventure? Here we go!
Portugal, as you probably know by now, is a tiny country but that doesn't mean it's lacking in extraordinary spots to visit and set camp for a while. Your biggest challenge will be to decide what's the place that makes your heart beat a little faster. Do you like neat and fancy places or are you more the free spirit kind? Does the hustle of the city give you a tingle on the tip of your fingers or is it the ocean breeze that you crave? Luckily for you, Portugal can cater to all tastes.
In this guide, I will mention a few places that, in my opinion, would best suit our nomadic lifestyle. Although, throughout the country you can find great infrastructure and high-speed internet so, in the end, it will all depend on the kind of work-life balance you are looking for, the hobbies you would like to pursue, and leisure activities you want to engage in.
Lisbon
The charming capital of Portugal is the first destination that comes to mind when we think about traveling here. It's a cosmopolitan city with a vibrant atmosphere that can hypnotize anyone that steps foot here. I remember the days when I was riding my bike along the riverside, the golden sun rays reflecting on the white and pink limestone buildings, everyone chilling in the parks, the sound of distant music in my ears. Ah, it was like floating in a dream.
The romantic architecture, proximity to the beach, long-lasting sunny days, wild nightlife, exquisite cuisine from around the globe, a finely curated events calendar, and heaps of outdoor spaces with nature make it a very attractive city. In the last decade, Lisbon opened its doors to tech hosting a variety of events, like the Web Summit, attracting innovative start-ups, creatives, and entrepreneurs. Opening its doors to the markets of the future, Lisbon is becoming an important hub for networking which, considering you are living on a digital income, surrounding yourself with interesting and bold minds can lead you to new adventures and more fulfilling remote jobs, who knows right?
Finding short-term rentals in such a cosmopolitan city is not hard, there are offers for all sorts of pockets. I would recommend you book an Airbnb/hostel/hotel for the first few days to have a feel of the city and explore the different neighborhoods before you commit to a long-term stay – Hoodpicker is a tool that can help you select the neighborhood to live by filtering your choices by lifestyle and budget.
Did you decide which area you want to spend the next few months in? Well, you can start searching for your new home.
Airbnb is a great option for nomads as it is fully furnished, and includes all utilities, wi-fi, and sometimes even weekly cleaning, this saves you a bunch of time and energy as all the process is made online.
In Lisbon, you can find accommodations specifically curated for digital nomads:
Ukio and Flatio.pt – flats for monthly rentals with a complete online experience.

Outside Lisbon – co-living in Cais do Sodré which includes a co-working space.

Home Lisbon Hotel – hostel in Baixa/Chiado with a co-working space free of charge for guests.
Another option can be Idealista, a long-term rental website, where it is also possible to find accommodation that suits your tastes and it can be a cheaper option. The tricky part here is that you will have to deal with landlords and reach an agreement on the conditions and this can take you some more time and patience.
Facebook Groups and Facebook Marketplace are a great resource to find rooms, flats, or villas and you can also post an advert describing what you are looking for.
On a more upscale spectrum are some hotels which have adapted to receive more digital nomads, offering discount rates for long-term stays and a few perks for those working online. A few examples of this are:
Czar Lisbon Hotel

Aldeia dos Capuchos – 15 min drive from Lisbon – it launched a program called "Digital Nomads Caparica."
Co-working spaces are growing like mushrooms these days so you will have a variety of settings to choose from, here are a few worth visiting:
Heden – spread throughout various points in the city, offering various types of desks, meeting rooms, private offices, and art studios. Coffee, tea, and fresh fruits are included.

Second Home – an inspiring place, very bright and decorated with heaps of plants. Offers hot desks, meeting rooms, community events, showers, an on-site café, and event spaces.

Impact Hub – offers a bright space and a big kitchen, and promotes various events and community activities like yoga.
Porto

The second-largest city in the country, it's a budget-friendly option for remote workers. Porto is a smaller city and the atmosphere can feel more familiar compared to the capital. It is also completely possible to move around using public transport as it has a vast network of buses and a mix of underground and surface metro lines that connect all interest points, neighborhood areas, and even get you to the sandy beach of Matosinhos.
I've felt it myself and heard it from other fellow travelers that Porto inspires magic and poetry. The medieval architecture, the gray of the granite buildings, the gloomy and damp days, the artsy scene and hipster vibes give this city a very particular character.
As working online can sometimes feel lonely, we encourage you to visit the hottest coworking spots in Porto:
Synergy Coworking – extraordinary working space for creatives, includes hot desks, meeting rooms, recording studio, 3D printer, workshop/atelier, kitchen, and a remarkable events calendar.

Porto i/o – spread throughout the city, offering the perfect setting to work and meet other people.

Armazém Cowork – bright space with a big lawn gives it a homey feeling in the middle of the city.

CRU Creative Hub – artsy workspace with great facilities and it's pet-friendly.
There is a sense of community in Porto and various events are held in English, so pay attention to flyers on the streets and the updates on Instagram profiles of your favorite cafés. On my last stay, I had the opportunity to join a poetry meeting and, even though it was a completely new experience for me, I had loads of fun and met cool people.
Madeira
Did you even know Portugal has a tropical island? If you don't, you are falling behind! This unique place has some of the prettiest hikes in all Europe and warm weather all year round. That's what I call a paradise. Ready for bikinis and cocktails? Just don't forget your laptop, of course.
Madeira is now home to the "Digital Nomad Village" located in Ponta do Sol. Here are some of the perks of the project:
Access to a free working space located in the John do Passos Cultural Centre.

Slack channel where you can connect with other nomads and even find roommates.

Community activities – yoga, tai chi, crosstraining.
On their website, you can find suggestions for accommodation or use the information above to find a cozy place to stay.

When is the Best time of year to visit Portugal
Portugal, the westernmost country in Europe, enjoys the perks of a Mediterranean temperate climate with warm to hot, dry summers, and mild to cool, wet winters. You can strongly feel the four seasons in most parts of the country, excluding the exotic climates of the islands – Azores and Madeira. The border of the immense and agitated Atlantic Ocean floods the coastal areas with brisk and humid winds, and during the winter this can translate into cold and damp days, especially in the north. A piece of advice for the sunseekers, avoid northern areas during the winter months as you will be constantly wet and moody which can easily obfuscate Portugal's charm from your eyes. Despite that, the northern lands are home to beautiful rivers, pristine waterfalls, and lush and vibrant vegetation. The geography of the south is quite distinct, with boundless plains scattered with oak trees, drylands, and high temperatures in the summer months.
Summer months correspond to June, July, and August and for the majority of the population in the northern hemisphere these equal vacation time making the Portuguese sandy beaches, the interior hiking trails, and the cities of Porto and Lisbon overcrowded and for some quite unpleasant. During Summer, prices sky-rocket, accommodation is harder to find and a reservation for many activities is required, which at the same time takes away the spontaneity of living in the moment. The hermit in me says "do not even consider going" but, honestly, that can be a bit thick. Summer in Europe feels amazing, the people are overjoyed, music festivals are at full steam, barbecues are a must, the sun is setting by the ocean, the orange, and pink cotton candy skies, and the overall vibe is just lovely.
June is the month of the most important festivities in the country – Festas dos Santos Populares – a very special tradition loved by all the locals; these celebrations occur with more magnitude in the cities of Lisbon and Porto and are all over the streets. Lisbon celebrates St. Anthony on the days of June 12th and 13th and you can watch parades, all the streets are decorated with colorful props, and all the locals celebrate on the streets, eating, drinking, dancing, and getting married. Yes, that's exactly what happens, these dates are so special that many couples apply to get married on those days. Portugueses call it Casamentos de Santo António. Porto celebrates St. John's Day on the 23rd and 24th and there are also parades, music, and decorated streets. 
But there are a few other peculiar traditions that deserve to be mentioned. In Porto, people get together and launch small hot-air balloons as they make their wishes for the year, they go out with plastic hammers and a wild leek – alho porro – and pound lightly every head that crosses their path and I mean EVERY head, from grannies to drunk people, friends to strangers, teens or adults, it doesn't matter it's a way to celebrate with everyone and in community. These are indeed special times in Portugal, the smell of grilled sardines and peppers floods the streets, and you can eat tasty caldo verde – a traditional soup – and watch the beautiful fireworks and couples give each other small pots of basil with sweet loving messages that are believed to bless their future.
If the crowds are not your thing and you prefer a more pure and serene atmosphere, I would recommend Spring, in late April and May, and the beginning of Autumn, by September, and the start of October. During those times you can enjoy beautiful and light summer-like days where you can comfortably walk the city streets without getting soaked in sweat and at the same time get a beautiful tan by the ocean. This time of the year is also perfect for hiking and other outdoor sports – by the way, those winds in Portugal are not only for surfing; you can also enjoy other extreme sports like kitesurfing and windsurfing.
The Azores islands are known for quite unstable weather conditions, some locals say it has four seasons in one day. The heavy rain season occurs from October to March, so it's safest to say to plan your trip with this in mind. Did you know that the Azores are one of the best destinations for whale watching? You can spot these beautiful creatures almost all year round, but if you are looking for the giants of the ocean book your trip between the months of April to June.
Madeira island is blessed with a sub-tropical climate and you can expect great weather year-round, but save the dates for the Carnival – 15 to 26 of February – one of the best in the country and the Madeira Flower Festival – 13 of April to 26 of May – when the island exhibits its exuberant endemic flora.
What is the cost of living in Portugal?
The digital nomad lifestyle isn't all fun and games, it requires a lot of planning, problem-solving skills, and budgeting. Living and working abroad is one of the best experiences you can have.
However, if you don't keep track of spending costs can get significantly high. Adjusting your mindset to a new currency takes some time and sometimes this can lead you to squander. In addition, the fact of being a foreigner in a country puts you already a step closer to falling easily into tourist traps so I recommend you observe the locals, where they shop for groceries, which cafés they visit, and so on; the simple fact of paying more attention to your surroundings can be a huge help to understand if you are paying the just amount for things.
Portugal has a reputation for being a cheap country compared to its European neighbors. Even so, you can find where to be a big spender I can assure you.
In the following lines, I'll break the average costs for an expat living in Portugal to make your life easier and minimize unexpected and unpleasant surprises. A pro-tip, it's important to know the Portuguese system for classifying the apartment/house size, this will help you when searching for accommodation online:
T0, studio

T1, one-bedroom apartment

T2, two-bedrooms

T3, three-bedrooms
Breakdown of costs of average goods in Portugal from data collected in various sources:



Expenses

Average cost




    $$$

Accommodation

T1 – €707.05 ($758.12) T3 – €1,261.90 ($1353.05)

Internet

€33.55 ($35.97)

Basic utilities (water, gas, heating…)

€105.18 ($112.78)

Transportation (one-way ticket)

€1.60 ($1.72)

Transportation (monthly-pass)

€40.00 ($42.89)

Gasoline (1 gallon)

€7.67 ($8.22)

Loaf of bread (1lb)

€0.97 ($1.04)

Eggs 

€1.82 ($1.95)

Beef (1lb)

€4.11 ($4.41)

Milk (1 gallon)

€2.45 ($2.63)

Eating out

€5 – €40 ($5.36-$42.88)

Fitness center (monthly)

€35 ($37.53)

Coffee – expresso

€1.00 ($1.07)

Wine bottle mid-range

€4.00 ($4.28)
When moving abroad, the highest amount you will spend is most probably on accommodation. Like any other country, rent prices are higher in the capital and touristy cities. The average cost for a T1 in central Lisbon is around €841.45 ($903.66) while in the outskirts the cost can lower to €662.59 ($711.43). In Porto you can rent for a lower price of €694.36 ($746.06) in a central area, whilst further away it can cost around €528.18 ($566.33).
When you compare it to the cost of other cities like Paris, Berlin, London, or Copenhagen it is still significantly lower. The setting you are looking for will determine the final cost. In the big cities, single adults tend to share flats to lower the costs, but if you live in smaller towns, you will probably have the means to rent an entire flat.
The public transport networks are improving, with buses being the more reliable method to travel around the country. The arrival of companies like FlixBus amplified offers and lowered prices, allowing you to travel big distances like Porto-Lisbon for just €4.99 ($5.35). However, it becomes harder to travel by public transport in the interior of the country, in small coastal towns, and the islands. So, you can opt to rent a car for a monthly average of €350 ($375.28) to €500 ($536.12) or buy a second-hand vehicle which you can easily find for €2000 ($2144.46).
Cooking at home can, without doubt, lower your spending given that groceries are pretty affordable. The best supermarket to find high-quality wines at the best prices is Continente, while Pingo Doce, Lidl, and Mini Preço are the cheapest options for the rest of the goods. The weekly markets are the best option to find organic produce at fair prices. Find the one closest to your home, and plan to make the most of your shopping there. In that way you are also helping the local economy thrive. Nonetheless, you shouldn't miss the chance of eating out and exploring the exquisite Portuguese cuisine, there are plenty of affordable places with high-quality ingredients. 
In Portugal eating is a very important ritual, and everyday life revolves around food; the locals value time sitting at a table while talking and enjoying a meal. Don't miss the chance to try the delicacies from the ocean and the delicious pastries. After living in Portugal, you will probably leave with a few extra pounds, but that's all made out of love and joy.
The party scene will not break the bank, and there are plenty of bars to choose from. Usually, they have daily promotions or happy hours and most of them don't require an entrance fee. A cocktail can go from €5 ($5.36) to €9 ($9.65) while the beer will cost between €1.20 ($1.29) to €2.50 ($2.68) (half a pint).
Leisure activities like yoga classes, surf lessons, museums, and guided tours can range from €10 ($10.72) to €30 ($32.16).
As a digital nomad, coworking spaces can sometimes represent a high cost in the monthly bill, but it is important to look at this as an investment and not spending. In these spaces, you can connect with other nomads, form a community, and gain some friendships which will help you to maintain good mental health, make your overall stay more pleasant, and, consequently, increase your productivity and quality of work. The price range is between the mark of €18 ($19.30) per day or €190 ($203.72) per month.
Considering all the information above and possible extra spending on unexpected situations to live a fulfilling, entertaining, and happy life in Portugal a monthly income of €1200 ($1286.68) to €1700 ($1822.79) is perfectly enough. In any way, this all depends on the kind of lifestyle you like to have and these amounts are here to serve you as a reference guide to help you make wiser decisions when purchasing goods.
Portugal is affordable and you should take advantage to try all those activities you once dreamt of. Immerse yourself in the Portuguese culture, act like a local, and try new things to make this time an exciting adventure

3 Reasons Why Portugal is a Great Place for Digital Nomads to Work Remotely
One can find various reasons to travel to Portugal but what makes this tiny country so special when it comes to working remotely? I'll give you three reasons to start with but there is so much more to it…let's dive in!
In case you didn't know, most of the population of Portugal can speak English, which makes it easy to adapt to your new surroundings. Additionally, the Portuguese are reasonably fluent in Spanish and very open and curious to meet new people. This is an important factor to consider. As a foreigner in a new country, it's nice to be welcomed with a smile and good vibes.
Another thing to take into consideration when working remotely in Portugal is the strong sense of community between digital nomads. It is possible to find countless events tailored to the digital community's needs, like networking events, conferences, sports activities, and workshops. On top of that, the number of co-working spaces is growing exponentially and the culture is adapting to embrace the new digital lifestyle.
Portugal is diverse. Despite being a small country, the variety of landscapes is remarkable, which means you won't get bored during your stay here. You can easily and quickly travel through the territory and experience mountains with lush greenery, sandy beaches and majestic cliffs, magnificent architecture and century-old history, as well as exquisite cuisine and charming locals – there's a lot to discover!
To sum up, there are countless reasons to enjoy living in this corner of Europe. The motivation will always depend on your lifestyle and personality but Portugal is very easy to adapt to. The government is creating a freer mindset to receive digital workers so I recommend you consider living here for a while.
Digital Nomad Portugal Conclusion
Working remotely is one of the best gifts you can give to yourself. Life is too short to be wasted behind a dull cubicle; there are too many interesting humans you have to meet, too many peaks to climb, too many streets to walk, and endless beaches to nap upon. Sometimes it can feel draining, but remember this: the world is an incredibly magical place and you are discovering it, what could be more perfect?
So, are you ready to embark on the next flight to Portugal? I sure hope so! If you are looking for a base in Europe it's worth it to give it a shot.
I hope this guide helped you to clarify all your doubts and smash those insecurities. Now you are ready to put all this knowledge to work, pack your bags, and head to Portuguese lands. Remember these two sentences:

– Bom dia! – means "Good morning!"
– Obrigado. – means "Thank you."

When locals hear foreigners trying to speak their language, they are instantly delighted and this is all you need to have an awesome adventure in Portugal.