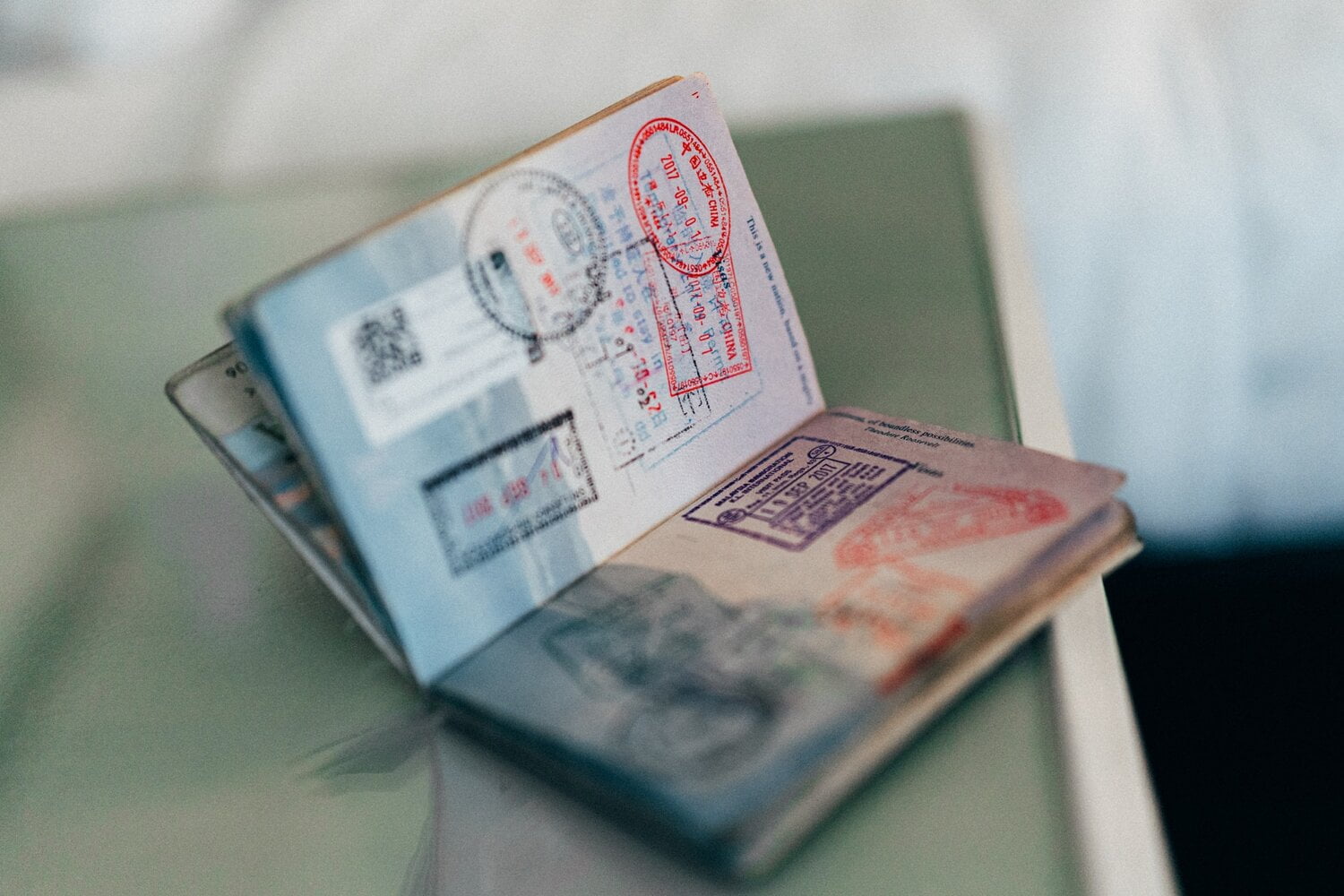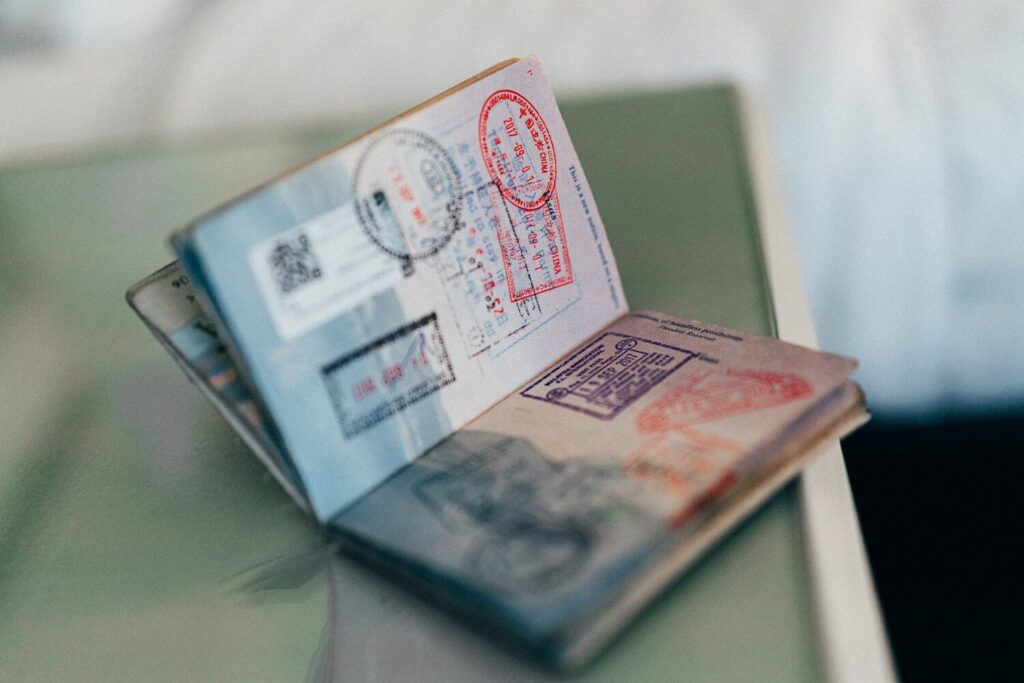 One of the best things about being a digital nomad is that you can move to another country whenever you want. This fast-paced lifestyle is what attracts many people to this kind of working arrangement, as it gives you unlimited potential to explore what the world has to offer. That being said, it's natural to want to settle down for a year or two.
Digital nomad visas give location independent workers the opportunity to do just that. Usually lasting for a year or two (though some are longer) they give you the chance to kick back and soak up a country. So what are some of the best options out there?

Barbados
There are a few stunning Caribbean nations that offer digital nomad visas, but one of the most popular is Barbados. With year-round sunshine, laid-back beaches, and endless good vibes, it's no wonder more and more remote workers are making the island nation home. This is the perfect spot to kick back and relax after years of backpacking around the world.
The Barbados Welcome Stamp lets you stay in the country for up to one year. It's quite pricey at $2,000, but you're given ultimate freedom to work online upon arrival. You'll also need to prove you earn at least $50k per year. This isn't the most accessible option, but if you're an established remote worker it's a great option.
Croatia
Croatia is a stunning country bordering the Mediterranean Sea. It's a popular holiday spot for Europeans thanks to the sunny beaches, crystalline seas and fascinating historic attractions. The nation has a turbulent history, but these days it's a peaceful European nation with a fascinating culture.
Their digital nomad visa only launched recently, but it's already growing in popularity with those from outside the European Union. You'll be able to stay in the country for up to one year, and it's pretty inexpensive. There is no earnings limit, but you'll need to have around $5,000 in your bank account upon arrival in Croatia.
Costa Rica
Lush rainforests, peaceful beaches and unique cultural attractions make Costa Rica a major tourism hotspot throughout the year. Known as the Switzerland of Latin America, it is one of the easiest countries to navigate in the region for digital nomads. The excellent tech infrastructure and extensive public services make it a super livable destination.
Their digital nomad visa was one of the first launched in Latin America. Known as a Rentista, the visa doesn't actually have a time limit but most people that use it only intend to stay a couple of years. You'll need to prove you have an income of at least $2500/month, and you need to have been earning this for at least two years. It's not the most accessible visa, but it's certainly doable if you're a seasoned digital nomad.
Mauritius
Mauritius is a gorgeous island nation in the Indian Ocean. The sparkling destination was once reserved for the rich and famous, but it's since opened up as a major destination for everyone. Beyond the dazzling beaches (though those are reason enough to visit) the interior offers stunning mountain vistas, and the towns each offer fascinating cultural attractions.
Mauritius was the first (and currently only) African nation to offer a digital nomad visa making it a super popular option for remote workers wanting to see the world. You'll need to be earning at least $1,500/month, have a valid return ticket, and purchase travel insurance. It only lasts for a year, but it is renewable if you decide you need a little bit longer in this island paradise.
Czech Republic
The Czech Republic lies right in the heart of Europe making it a great base for getting around the continent. Prague is a major party hub for Europeans thanks to the cheap beer and bustling bars. Brno, on the other hand, is a little more reserved making it a great choice if you want to discover authentic Czech culture.
The Czech Republic offers one of the hardest digital nomad visas to obtain, but it's still not impossible. You'll be able to live in the country for a year on the visa, however, you are also allowed one extension if you want to lengthen your stay. The catch is that you need to have experience or qualifications to work in a certain industry in the country. You'll also need to book a year of accommodation in advance.
Portugal
Portugal has grown from Europe's forgotten western frontier to a bustling tourist hub over the past decade. Lisbon and Porto bustle with life, and much of this is thanks to the digital nomad and start-up communities. Madeira, an autonomous island off the coast of Africa, is also a growing remote worker hub.
Thankfully the Portuguese government has recognised how important digital nomads are for the economy, so they now offer one of the easiest digital nomad visas to obtain in the world. You only need to be earning at least €600 per month. It's also the only digital nomad visa that offers a route to citizenship. Once you've stayed in the country for five years (and learned Portuguese), you can apply for permanent residency.
Georgia
Nestled in the Caucasus mountains, Georgia is a small country with a fascinating history. Once a major stop on the silk roads, it was also once part of the Soviet Union. These days it is home to one of the most unique cultures in the world. The culinary scene is also a must experience with hearty dishes to keep you full for cheap.
Georgia's digital nomad visa is one of the newest on the scene. Conceived during the coronavirus pandemic, it was created as a way to attract long term tourists during a time when international travel was significantly reduced. You need to earn at least $2,000 per month, and you will need to buy travel insurance. Currently, you also have to self-isolate for your first 14 days.
Mexico
Mexico is a country that needs no introduction. World class cuisine, colorful cultural events, and jaw dropping creativity mark this country as a must visit for many tourists. Digital nomads have long sought after ways to spend more time in this fascinating destination. 
Whether you're a city-slicker or a beach seeker there's somewhere for you in Mexico.
Thankfully, these prayers have been answered – Mexico now offers a fairly easy to obtain digital nomad visa. You'll need to have either a location independent business or be working remotely for a company based outside of the country. The minimum earning limit is $1,620, one of the most achievable in the world of digital nomad visas.
Final Thoughts
This is only a selection of some of our favorite digital nomad visa options. The list of countries offering similar schemes is constantly growing. Romania, Thailand, and Greece are some excellent options to look out for in the coming years. Sometimes individual cities also have their own schemes as is the case with Berlin, and is soon to be the case with Cape Town.