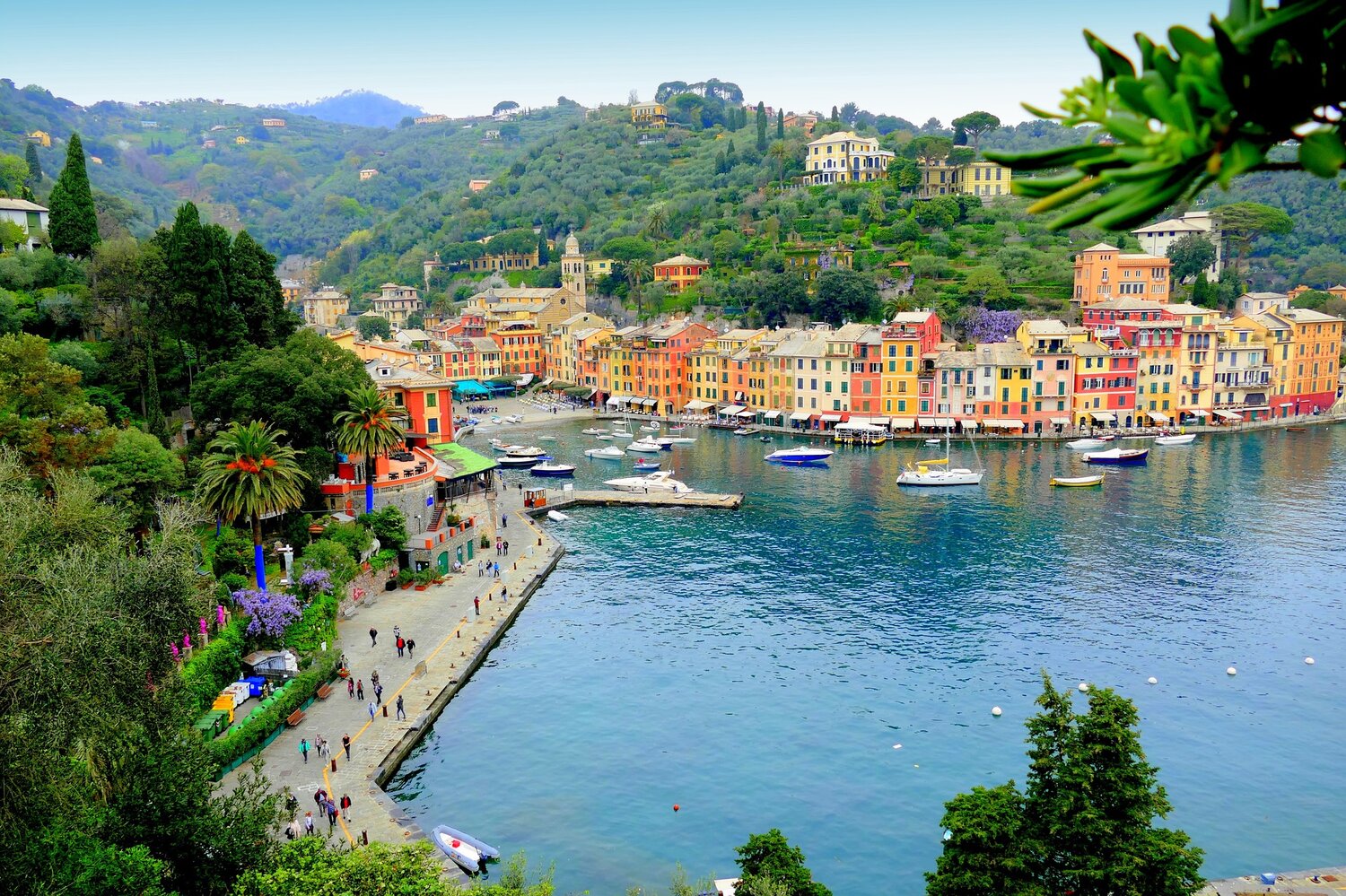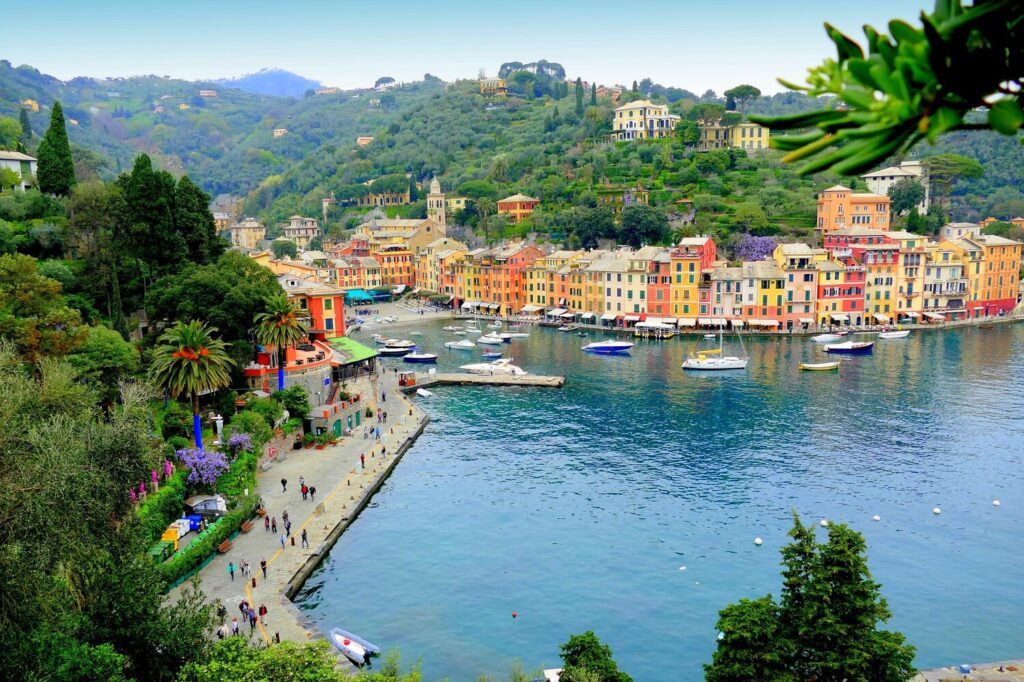 Digital Nomad Visa for Italy
With an abundance of super-cool coworking spaces, scrumptious food, even more scrumptious coffee, and an affordable cost of living, it should come as no surprise that Italy has quickly become one of the best destinations for digital nomads. 
Not only does the Land of Pasta and Pizza boast excellent Wi-Fi and affordable housing – at least by European standards – but the country is practically brimming with an assortment of historical and more modern attractions alike. If coworking spots aren't your thing, you'll be glad to learn that there are plenty – and I do mean plenty – of cafes where you can set up shop for the day. 
Along with a fairly affordable cost of living, Italy is also known for being quite safe, especially when compared with other European cities like Paris or London. Of course, there are some risky areas like Napoli, but overall most crimes are limited to petty thefts like purse snatching. As such, it's quite a prized destination for solo female travelers as well. Like Spain and Portugal, Italy is also known for its excellent work-life balance culture and close-knit communities. 
More importantly, the Italian visa system is quite flexible and offers different options that you can choose from according to your personal requirements. Best of all, the government has recently launched a special Digital Nomad Visa found here in a bid to both attract and retain international talent in the country – perfect for those who would like to enjoy an extended stay in Italy.  
Understanding the Digital Nomad Visa
Before applying for the Digital Nomad Visa, it's important to know that since Italy is part of the Schengen Agreement, European nationals can freely travel to and stay in the country for a maximum of three months. In this case, you won't need to apply for a visa, and you'll be free to move in and out of the country at will. US citizens are also allowed to stay in the country for 90 days. 
Now, if you're a non-European national who wants to set down roots in Italy for a couple of years, it's worth applying for an Italian Digital Nomad Visa. Not only will you be treated to a plethora of advantages, but this visa grants you access to the country for up to five years. After all, there's nothing quite like working on a sun-soaked veranda perched over those iconic Tuscan hills, right? Well, this is now entirely possible thanks to the fresh new decree that was approved on March 28, 2022. 
Qualifying and Applying for the Digital Nomad Visa
According to the authorities, this new permit is specifically aimed at non-EU residents who 'carry out highly-qualified work activities through the use of technological tools that allow them to work remotely, autonomously, or for a company that is not a resident in the territory of the Italian State.' While the government still has to clarify what constitutes a 'highly qualified worker', II Sole 24, the country's top financial newspaper, wrote that this category includes people from virtually every profession, including nurses, seafarers, university professors, and even circus employees. 
The main advantage that this new decree has over other types of visas – other than the duration of course – is that digital nomads will be able to continuously renew their permits as long as certain conditions are respected. 
According to Luca Carabetta, member of the Italian parliament, remote workers who would like to be considered should satisfy the following requirements: 
Clean criminal record

Health insurance

Adequate income 

Availability of suitable accommodation 
While the scheme's specific practicalities and conditions are still in the works, the Italian government did confirm that the visa will be applicable for at least a year with the possibility of renewals. It will be possible to renew the visa right from within Italy, so rest assured that you won't need to go on tedious visa runs anymore! Best of all, Mr. Carabetta also mentioned that the digital nomad visa will be extended to close family. 
Once the Digital Nomad Visa bill is in place, there will definitely be a minimum income requirement, although the amount is yet to be defined. Nomads who wish to apply for this visa once it's possible to do so will therefore need to provide bank statements as well as proof or source or income. 
After entering Italy with your Digital Nomad Visa, you'll also need to apply for a Permesso Di Soggiorno which is basically a permit to stay. It's not currently possible to do this online so once you're in the country, you'll need to go to a post office to begin your application. It's important to know that you'll have eight days to apply for your Permesso Di Soggiorno. You'll need to provide your Digital Nomad Visa, passport, request form, passport-sized pictures, and a stamp which you can buy directly at the post office or in most shops. 
Now, like I mentioned before, everything is still being set up, so the government hasn't released much information about taxation yet. Assuming that long-term nomads will eventually need to pay taxes – since this is a one-year renewable visa – it's important to know that Italy does provide plenty of financial advantages to self-employed individuals and freelancers. 
For example, professionals who make less than 65,000 euros per year only pay up to 15% in taxes. Not only do you get to cut back on costs, but your tax returns are largely simplified since you won't need to list all your expenses. 
It's also important to know that digital nomads who relocate to certain Italian communes like Sicily are eligible for other tax-related benefits. In some cases, for instance, remote workers may be completely exempt from taxes. 
Two of the tax regimes that may be applicable to workers traveling on a digital nomad visa include: 
Regime Forfettario:

Digital nomads pay a flat rate of 5% on 78% of their income. It should be noted that you cannot deduct business-related expenses in this regime. 

Impatriates Regime:

Like I previously mentioned, the region that you live in will directly impact your taxes. For this particular regime, you'll only be taxed 10% if you live in certain southern regions, including Sicily, Basilicata, Puglia, Campania, Molise, Abruzzo, Calabria, and Sardinia. For all other regions, you'll need to pay 30% in taxes. This is applicable to nomads who earn more than 65,000 euros per year. 
Regardless of the type of tax regime that you'll fall under, it's good to know that once you've been approved for a digital nomad visa, you will automatically need to pay for INPS (Italian Social Security). 
Moreover, the government confirmed that they'll be renovating at least 200 Italian ghost towns in a bid to transform them into liveable areas to comfortably accommodate digital nomads during their stay in the country – perfect for those who would like to escape the hustle and bustle of the bigger cities! And if you're worried about sluggish internet in the countryside, rest assured that the government pledged to inject a whopping amount of one billion dollars into reconverting these villages into super-modern areas with fast Wi-Fi. 
Best Villages for Digital Nomad Visa Holders
In keeping up with the many advantages associated with the digital nomad visa, the villages of Rieti and Santa Fiora are currently offering several perks to foreign remote workers who would like to drop anchor there.  For example, digital nomads who choose to live in one of these two villages will receive rent vouchers of up to 200 euros to cover at least 50% of their rent. 
With a population of around 2,500, Santa Fiora is a laid back but distinctively medieval village that lies in Grosseto, halfway between Siena and Florence. Home to the glorious Monte Amiata Natural Reserve, this village is currently being transformed into a Smart City, all while still maintaining its medieval appeal, to accommodate nomads from all over the world. As such, you can enjoy super-fast internet with plenty of free hotspots while exploring cobbled streets fringed by palatial properties. With a relaxed pace of life Santa Fiora is also known for hosting an international music festival every summer. 
Remote workers who would like to move there after receiving their digital nomad visa should budget around 300 to 500 euros for rent, although you may only end up spending around 150 euros if you're approved for a rent voucher. You can also check out the village's official website for tips about moving there. 
Alternatively, digital nomads may wish to consider the larger village of Reiti which is found in Lazio Province. With a population of around 50,000, this village is all set to accommodate digital nomads. Since it lies around 80 kilometers from Rome, you can always hop on a train to explore this majestic city on the weekend. One of the best things about living in Rieti is that it's perched on a hill, so you'll be treated to unblemished views of the Velino River. 
Known for its bountiful agricultural land, this area is also reputed for its original medieval architecture. In fact, it was built on ancient arches so it's not unsurprising to pass by ancient roman passageways while strolling through the village. While it's certainly larger than Santa Fiora, rent is actually far cheaper so expect to budget between 250 and 500 euros per month, or around 100 to 150 euros with the digital nomad rent voucher. 
Once you've received your digital nomad visa (or any other long-stay visa), you can then apply for the rent voucher. You may be asked to produce proof of income and you'll need to sign an agreement stating that you'll live in the village for a minimum of two to six months. Digital nomads who are traveling with their kids may be eligible for more benefits. 
How Long Until You Can Apply for the Visa?
This is undoubtedly the question that's on everyone's mind. The not-so-good news is that there hasn't been any further communication from the government once the proposal was approved in March 2022. However, according to Italian immigration lawyer Marco Mazzeschi, the authorities are expected to release more precise information about the categories of workers, financial requirements, and application procedure within a month or two. 
The lawyer also mentioned that once the details have been fleshed out, three different political parties will need to approve everything before the new digital nomad visa is transposed into the local Consolidated Immigration Law. 
What we do know, however, is that each Italian Consulate will have its own set of approval rates and requirements. As such, different decisions may be taken for identical applicants, at least in the initial days.

Other Types of Visas
Remote workers may have to wait for a bit before they can actually apply for the Digital Nomad Visa. If you're in a hurry, however, you may wish to apply for a long-stay visa instead. What you should keep in mind is that the long-stay visa only grants you entry into the country and you'll need to apply for an Italian Residence Permit to live in Italy for longer than three months. 
Now, if you don't meet the conditions required for the digital nomad visa, fret not. You'll still be able to move to the country as a remote worker or freelancer. 
 The country offers no less than five types of long stay visas, namely:
Italian Retirement Visa – Also known as an Elective Residency Visa, this one is specifically aimed at senior remote workers who already have the means to support themselves during their stay in Italy. Your primary source of funds should come from your pensions, investments, or savings. As such, you'll need to provide bank statements when applying for this visa. Proofs of health insurance and lodging may also be required.
Working Holiday Visa – Only available to digital nomads aged 18 to 30, this particular visa is specifically aimed at nationals from countries that are part of the global Working Holiday Program such as South Korea, New Zealand, Australia, and Canada. With this visa, you'll be allowed to both live and work in Italy for up to a year.
Self Employed Visa – This is the closest you'll get to the Digital Nomad Visa. Ideal for non-EU nationals, the self-employed visa is a bit more complicated to get since you first need to book an appointment at your local Italian embassy. Additionally, it's not possible to apply for the Self-Employed visa anytime since the immigration program is only open for a few months per year. This visa is valid for two years.
Family Visa – Non-European nationals who have a residence permit to live in Italy can apply for a Family Visa (also known as an Italy Spouse Visa). This visa is only applicable to spouses, parents over 65 who have no other children to take care of them, and kids under 18. In some cases, digital nomads can also put in a request for dependent adult children who aren't able to care for themselves. This visa is valid for six months.
EU Blue Card – This visa may work best for those who are employed by an Italian company, whether in Italy or overseas. While it comes with plenty of advantages, this is one of the hardest visas to get. For starters, it's only available to non-European nationals who are currently earning a minimum salary of nearly 25,000 euros. You'll also need a three-year university degree, clean criminal record, and health insurance.
If you're approved, this card makes it super easy for you to move and work not just in Italy but in most other European countries.  
Short Term Visas
Digital nomads who are planning on staying in Italy for a shorter period of time can do so on a regular tourist visa although they'll still need to get a permit to work in the country. Depending on your nationality, you may be exempt from short-term visas so you may wish to check out the official Schengen website to check your eligibility. 
A Turning Point in Italy's' Work Culture
Digitali Nomadis – as they're colloquially referred to in Italy – have certainly soared in popularity over the past couple of years. With gorgeous weather, exceptionally kind people, and an abundance of historical sites that are just waiting to be uncovered, Italy is undoubtedly a haven for remote workers. 
More importantly, major cities such as Venice, Rome, and Florence are especially known for their excellent working cafes or coworking spots where you can set up shop for the day. Most of them are quite easy on the wallet too – ideal for digital nomads who are traveling on a budget! 
The world is waiting with bated breath for further information from the Italian Government, but in the meantime it's safe to say that your dream of working next to a softly gurgling Roman fountain or while watching gondolas glide by in Venice may come true sooner than you think. If you'd rather not wait, remember that it's still possible to work remotely from Italy thanks to one of the many other visa options available to non-European citizens.