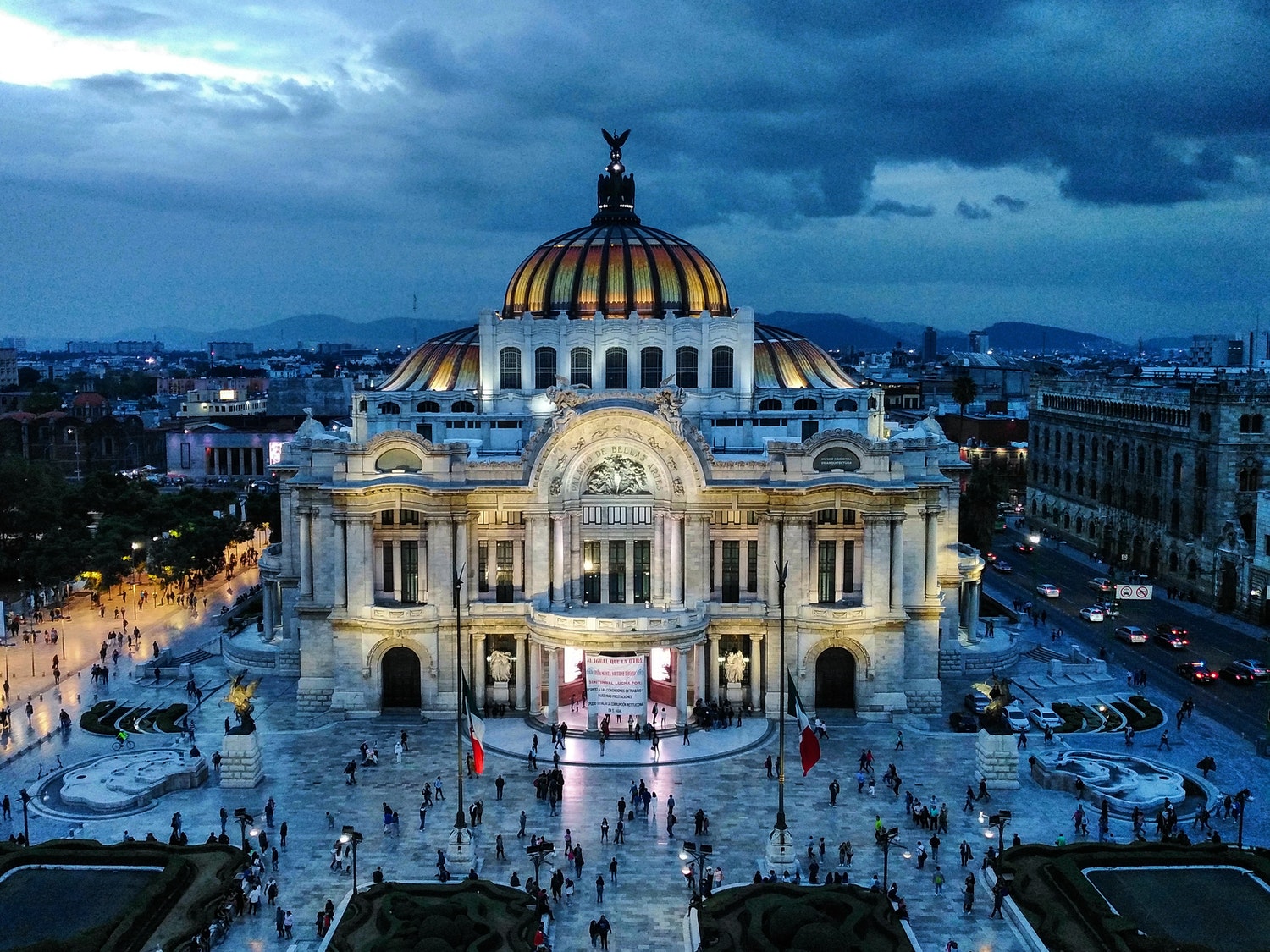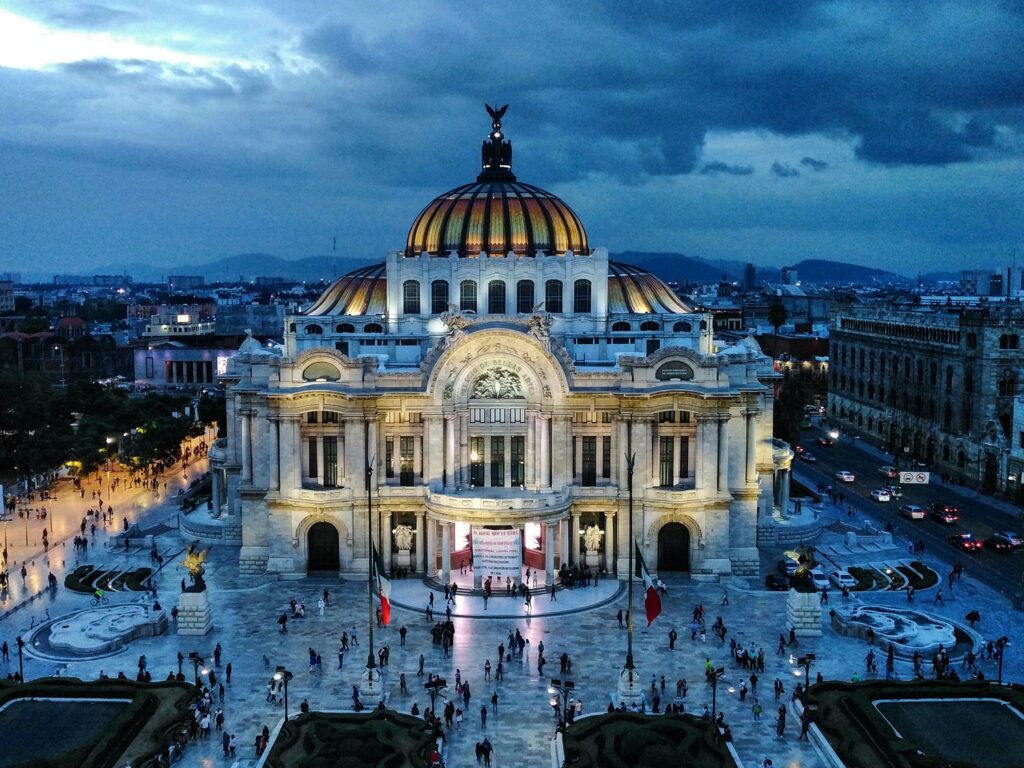 A Digital Nomad Guide to Mexico City
Located at more than 2000 meters above sea level and with more than 21 million inhabitants, Mexico City is currently the fifth mega-city in the world, just below Sao Paulo, according to a United Nations (UN) report. Despite this, it is a charming city that doesn't seem as big or as populated as others.
The character of it's more than 75 neighborhoods, with the mythical Chapultepec forest in its center, is based on contrasts between the Aztecs and other indigenous peoples, the Spanish and French influence, the tradition and the modern, the street and its gourmet restaurants. It treasures so many attractions that two weeks is not enough to visit.
The friendly character of its inhabitants stands out, the enormous green areas, ruins of ancient civilizations, incredible museums with innovative architecture and unique content, charming neighborhoods, a nightlife of the most lively and crazy in Latin America and squares frequented by mariachis and poets.
With a renowned arts and culture scene (an entire district was designated an UNESCO World Heritage Site) it has quickly become a popular destination for urbanists and culture seekers. But its charm doesn't orbit only around anthropology and Latin American art. In recent years, the Mexican entrepreneurial spirit and how open they are to the novel has been taken advantage of to build a tempting culinary scene and innovative architecture that keep it at the forefront of cultural movement. Even better, it has some of the best cuisine in the world.
Mexico City is also inexpensive and safer than you might expect. If you are a culture loving person, you like crowded places, odd contrasts and a city difficult to understand, I promise you an unforgettable stay in this bustling metropolis. Tell us about it!
Nomad Friendly
Value for Money
Internet
Workspace
English
Food
Safety
Health
Transportation
Friendly
Quality of Living
Living in Mexico City Overview
| | |
| --- | --- |
|  Meal, Inexpensive Restaurant | $7.71 |
| Domestic Beer (1 pint draught) | $2.57 |
| Cappuccino (regular) | $2.71 |
| Loaf of Fresh White Bread (1 lb) | $2.00 |
| Water (1.5 liter bottle) | $0.82 |
| One-way Ticket (Local Transport) | $0.31 |
| Basic Utilities (Monthly) | $48.52 |
| Internet | $26.88 |
| Fitness Club (Monthly) | $45.95 |
| Apartment (1 bedroom) in City Centre | $761.78 |
| | |
| --- | --- |
| Child Friendly | |
| Cultural Tolerance | |
| LGBTQ Friendly | |
| Traffic Safety | |
| Nightlife | |
| Large DN Community | |
| Young Community | |
| Proper Hygiene | |
| Clean | |
Emergency Numbers
Police
911
Ambulance
911
Fire-fighters
911
Money Handling
Currency
Mexican peso
Max ATM withdrawal
10,000 peso
Tipping
Yes
Communication 
Languages
Spanish
Calling code
+52
Time zone
UTC-06:00 (CST)
UTC-05:00 (CDT)
Health
Tap Water
 Non Drinkable
Vaccinations
None
Digital Nomad Personal Experience in Mexico City
Mexico City does struggle with urban problems like crime and pollution. Despite this, many neighborhoods, like Condesa and Polanco, are as safe as any city in Europe. In three months of living here and using public transportation, I never had a problem. Even though pickpocketing is a common thing, I didn't experience it.
The city is very traditional, and at the same time, very eclectic. It is as surreal as you would imagine it. It was a very interesting culture for me, perhaps because it took me a long time to begin to understand it.
While there is a lot of discrimination, they tend to talk about their native roots. The social differences impacted me, but at the same time Mexicans welcome foreigners. They are friendly, generous and a long host of positive adjectives.
Food is perhaps one of the most important things. You can see it in the silhouettes, in the smiles, in the quantities and number of food stalls and restaurants. Family is also important, the ties of blood and friendship, as well as the traditions that are a mixture between the native and the Spanish.
There's a lot of corruption in the city. This allows speeding up of administrative processes; if you have money, of course.
The people on the other hand, are very friendly. I remember one day when I walked to the door of the cafe and a man called me because a bill fell out of my pocket. He smiled at me, asked me where I'm from, and started giving me tips for walking around the area. The lady who sold me the sandwich smiled at me too and asked me, seeing that I didn't have an umbrella, if I got really wet. The doorman of the house followed up about the directions he gave me to get to my destination. He wanted to know if I managed to get there ok.
Other examples that come to mind  are the girl who hosted me with her family on the coast, the man who was so kind and gave me a bed next to his daughter for a night and the affection I received in every place. Even when I was in a bad mood because of the rain, I would received an understanding smile.
Mexico City has many stories and is comprised of contrasted sensations. I keep in my memory the kindness and solidarity that its people gave me every day.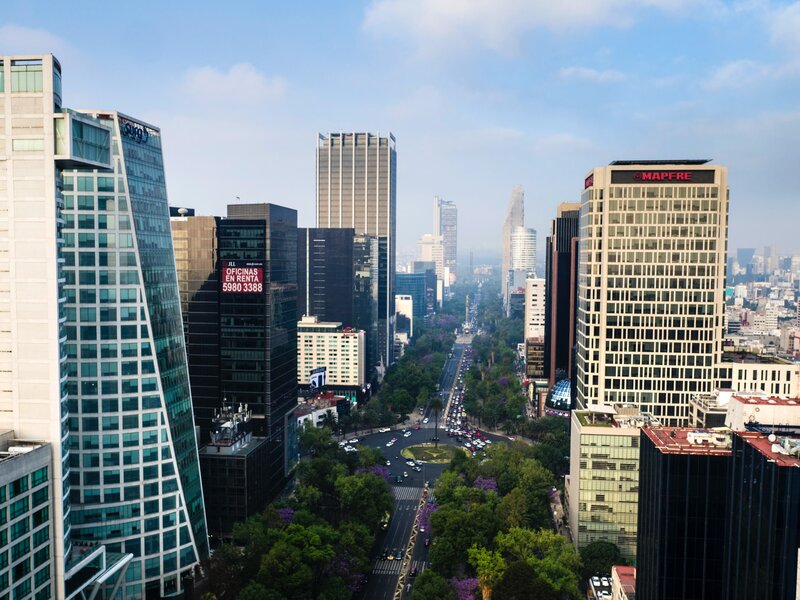 Work in Mexico City
The coworking spaces, ideal for entrepreneurs, Digital Nomad freelancers and small businesses, allow you to lower fixed expenses, have an office and network with other people. And Mexico City has many options!
They commonly offer rent per desk per hour and per month, fixed office options, meeting rooms, telephone line, printers and lockers, cafeteria with drinks included in the monthly price, post office box and fiscal address.
The cost of a fiscal address is around 300 USD per year. In contrast, a coworking desk in a shared space starts at 145 USD per month and a private office at 325 USD.
Best Places to Work in Mexico City
Some of the main coworking spaces in Mexico City are:
(Goldmith 40, in Polanco) has advisory services and a spacious and relaxed space.
Has four spaces in Polanco, Condesa and San Miguel Chapultepec neighborhoods. Provides spacious rooms, auditoriums, cafeteria and the option to rent fixed spaces. Plus, it's open 24 hours a day, 7 days a week.
Located in Condesa, was the headquarters of Uber in its beginnings. They have a good pricing system where you pay for what you use, and a competitive space design.
In Condesa, has a communal table and terrace. It is ideal for those who live in nearby neighborhoods such as Roma. The trees that surround the terrace give it a tranquility that is not common in buildings in the area.
Is a larger project and it's coworking space is one of the many services they offer. Their offices are large, they have a virtual office service and they have several branches in Condesa, Reforma, Pedregal and Valle Dorado.
Freelancers are more and more every day and perhaps, if you are one of them, you are more interested in a good coffee with fast internet in a comfortable place.
Among the best coffee shops to work at is Dosis (Álvaro Obregón 24, Roma), with large wooden tables for up to six people. It has lots of light and a calm urban decoration that will keep you focused. The service is fast, but you will lose a little time while paying because the tip jar always has a deep question written on it to ponder all day long.
Homie (Colima 256, Rome), on the other hand, located in the basement of a house gives you a feeling of hiding. Music is played at the correct volume and people are often silent. I recommend you try the dirty chai, a combination of espresso with homemade chai.
Borola (Plaza San Jacinto 1, San Ángel) has four branches in the city. The one in the Roma neighborhood is bright, quiet and spacious. During hot days it is advisable to order the Borola Consentido, a cold American coffee with hazelnut essence and almond milk.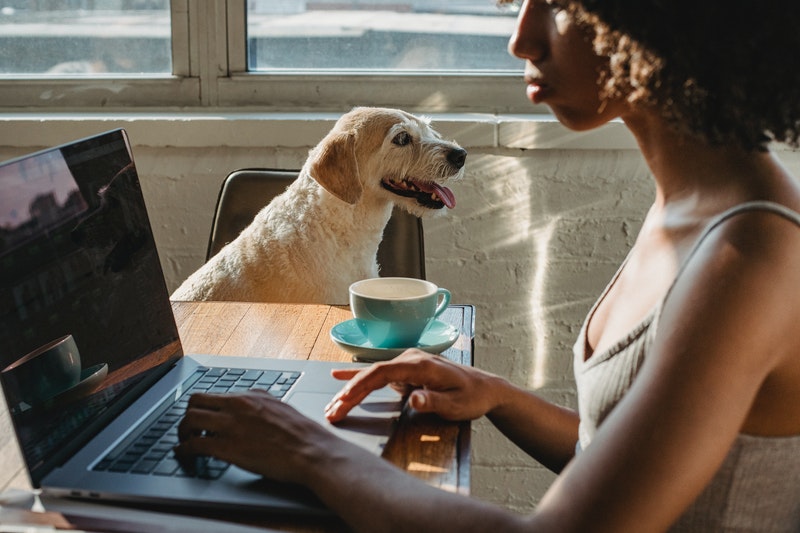 Best Places to Live in Mexico City
Best Neighbourhoods
Mexico City has a large number of accommodations available. There are apartments, rooms in family houses, hostels, pensions and cheap hotels ideal for backpackers looking for a pleasant place to spend the night. The most demanding travelers will also find the comfort, relaxation and service they want. 
Centro Histórico
Which are the best areas to live? Centro Histórico, in the heart of the city, is the perfect place if you stay as a tourist, for a short time. Here you will find many of the main tourist attractions such as Plaza de la Constitución (a large esplanade with capacity for almost one hundred thousand people) the Zócalo, the government palace, the government building and the metropolitan cathedral. In this area, declared a World Heritage Site by UNESCO, one in six buildings is relevant for its history and for its architectural styles that belong to the pre-Hispanic, colonial and contemporary times. In addition, the Historic Center is full of restaurants, terraces and cafes. It isn't one of the most expensive neighborhoods and is usually affordable.
Colonia de San Ángel
Located to the south, Colonia de San Ángel brings you closer to the past of the city. This zone is very attractive to residents who come from abroad because it is quiet and has a peculiar charm. Here you will find alleys, squares, old residences with baroque and neocolonial style, traditional food and handicrafts from different regions of the country. Every week El Bazaar Sábado takes place in the Plaza de San Jacinto, a market where you can buy all kinds of handicrafts. The second half of the year begins with the Flower Fair, a celebration whose main attraction is the artistic and musical events. It is ideal for families for its green areas, its prestigious schools, and its medical centers.
Colonia Roma
Colonia Roma, is the most bohemian neighborhood and is characterized by its wide gastronomic and cultural offer and its booming nightlife. It is ideal for young people who like to socialize and enjoy the street night movement. Signature restaurants abound, where dishes have an extraordinary and artistic presentation. Here you will also find boutiques that make their clothes in a traditional way with their own designs, and many galleries and cultural centers. In addition, it is very well connected to public transport in the city.
Colonia Condesa
Colonia Condesa, one of the trendiest areas, also has a great cultural offer and an active nightlife. It is a central neighborhood, very well connected to other areas by public transportation. Here prevail hotels, restaurants with international cuisine, bars and clubs, but also parks and the most picturesque streets. The existence of synagogues, warehouses and patisseries is due to the fact that from the 1930s and 1940s on, a large number of Jews moved to this part of the city. I suggest that you visit the bar on the top floor of the Hotel Condesa from which you can enjoy a majestic view.
Colonia del Valle
Colonia del Valle is ideal for young couples and small families. There is a wide range of apartments  and it is a central and well-connected area close to Roma and Condesa and is also surrounded by parks, educational centers, medical centers and sports centers.
Coyoacán
Coyoacán is a very traditional neighborhood, inhabited mainly by foreigners who are attracted to Mexican culture. You will find cobblestone streets, colonial architecture, and lots of Mexican art. Here is the old house of the Frida Kahlo family, currently converted into a museum with objects and works by the famous painter, and several murals by great artists, such as Diego Rivera, which makes it a World Heritage Site.
Santa Fe
If you are a business person, the Santa Fe financial district is your ideal place. It is characterized by having many modern buildings, luxury shopping centers, prestigious schools, hotels, restaurants and hospitals. It also offers interesting nightlife. Keep in mind that if you want to stay here, you will pay its price in gold.
Colonia Polanco
Colonia Polanco is a very chic, refined, opulent, exclusive neighborhood with American style and modern buildings. One of the best in town. It has a great gourmet gastronomic offer, VIP clubs and bars, offices, shopping centers, museums and luxury hotels. In fact, here is one of the most attractive and luxurious streets, Masaryk, with brand name stores, such as Dolce & Gabbana, Gucci, Louis Vuitton, Rolex, Tiffany & Co., among others. Here you also find the Bosque de Chapultepec, a huge park that houses the National Museum of Anthropology, the Castle of Chapultepec and the Museum of Natural History.
Find an Apartment in Mexico City
Once you are clear about where you want to live, the next step is to find the perfect accommodation for you. Be aware that some renters will ask you for references or to go through a credit check. In addition, it is quite common that you are asked to have a surety sign the contract with you. It must be someone who lives in Mexico City and has a mortgage-free property in the same city.
In such a large and populated capital, finding apartments sometimes seems like looking for a needle in a haystack. Or even a haystack in a haystack. For this reason, I recommend some websites that will facilitate the task of finding a home.
Homie has the peculiarity of being able to find an apartment without needing an endorsement. Which, in general, is one of the biggest problems when it comes to finding a place to live. Once you choose one, you can ask for an appointment to visit the property. If you like it, you can apply (you only need official identification and proof of income) and if you qualify, you can book a reservation for around 250 USD so it stops being published. The day the contract is signed, at the Homie offices, you will receive your keys.
Trovit is one of the most famous websites when it comes to searching for apartments and housing in general. You also find cars and jobs. You can sort the options by price, number of rooms, bathrooms, date, characteristics or surface and it allows you to save the search.
With 20 years in the sector, Casas México allows you to search for properties for purchase and for renting anywhere in Mexico. It has houses, apartments, bank auctions, lands, premises and offices.
In Inmuebles24.com you can filter according to how you want: buying, renting, commercial, temporary or bank auctions. Once you select what you want and the location, a list is displayed with images, location, squares meters, bedrooms, bathrooms, price and contact information. You also have some posts with 360 tours, videos, or just photos.
In Lamudi each property connects you directly with their real estate agent so that you can contact them by WhatsApp.
Propiedades.com presents its properties as a guide, list or gallery. One of its advantages is that they offer advice for bank loans, as well as a section for statistical queries to make a better decision based on graphs with prices and other important data that allows you to compare between options.
RE/MAX México has a simple design. It shows you the options in the area you indicated by means of a screen divided between a map and a list, with photographs, number of rooms, bathrooms, extension and space to park.
Segunda Mano doesn't only specialize in real estate, but in all kinds of products. However, it offers more than 1,700 new properties daily.
Finally, Vivanuncios shows you the list in a gallery format with the number of bedrooms, bathrooms, parking, price, if it has a pool or garden, and the characteristics you want to include.
Have a search Success!
Cheap Places to Stay in Mexico City
If you stay for a short time and need cheap accommodation, there are hotels where you can sleep from 7 USD a night. These options include places such as the Hostal Amigo (Isabel la Católica 61, Centro Histórico) and Quinta Alma Sofía Hostel Campestre (Tlaquiahuac 7904, Col. El Cedral). You can also find shared rooms for 8 USD on Airbnb and singles for 9 USD.
Another option, more convenient if you stay for a while in Mexico City, is the Dada Room search engine. With a very simple and easy to understand layout, it gives you a list of apartments in which one extra person is needed to share the house. More than a place to look for accommodation, it is to find the ideal roommate. Therefore, it allows advertisers to put characteristics of the room and theirs with important data to live together. Another advantage is that the social networks of each appear to give identity to both parties. Registering is completely free. However, it has a paid version for advertisers who want greater diffusion of their publications.
Exclusive Member Benefits in Mexico City
Similar Digital Nomad Destinations
Mexico Visa for Mexico City
The foreigner who presents any of the following documents will not require a Mexican visa:
Document proving permanent residence in Canada, the United States, Japan, the United Kingdom, Northern Ireland, or any of the countries that make up the Schengen Area.

Valid and current visa from the United States.

APEC Business Traveler Card (ABTC) approved by Mexico.

Certificate that accredits you as a member of the crew of the aircraft in which you appear.

Sea book, document that proves your enrollment, the details of the vessel and the Mexican port where it is located if you are a member of the crew of the vessel that arrives at a Mexican port on an international voyage.
Nationals of the following countries do not need a visa to enter Mexico as tourists, transmigrants and business visitors: Germany, Andorra, Anguilla, Netherlands Antilles, Argentina, Aruba, Australia, Austria, Bahamas (Commonwealth), Barbados, Belgium, Belize, Bulgaria, Canada, Chile, Cyprus, South Korea, Costa Rica, Denmark, Slovakia, Slovenia, Spain, United States of America Estonia, Finland, France, Gibraltar, Greece, Greenland, Guadeloupe, French Guiana, Hong Kong, Hungary, Ireland , Iceland Azores Islands, Bermuda Islands, Cayman Islands, Cocos Islands, Cook Islands, Faroe Islands, Guam Islands, Falkland Islands, Mariana Islands, Marshall Islands, Christmas Islands, Niue Islands, Norfolk Islands, Pitcairn Islands, Reunion Islands, Virgin Islands of the US, Wallis and Future Islands, British Virgin Islands, Israel, Italy, Japan, Latvia, Liechtenstein, Lithuania, Luxembourg, Macao and Mahone.
People from the following countries do not need a visa, but must obtain the consular stamp in their passport to enter Mexico: El Salvador, Malta, Martinique, Micronesia, Monaco, Montserrat, Norway, New Caledonia, New Zealand, Netherlands (Holland) , Palau, Panama, Paraguay, French Polynesia, Poland, Portugal, Puerto Rico, United Kingdom, Czech Republic, Romania, American Samoa, San Marino, Saint Helena, Singapore, Sweden, Switzerland, Tokelau, Trinidad and Tobago, Uruguay, Venezuela, Jamaica and Malaysia.
In addition, upon entering the country, the immigration control officer may ask you:
Valid passport.

Information and personal data.

Reason for the trip. In the case of a tourist tour, hotel reservations must be presented in each location and internal passages.

Place of habitual residence or origin.

Address and length of stay in the national territory together with the hotel reservation or payment vouchers for a stay that coincides with the period of stay arising from the air ticket. Here one can explain that they want to Couchsurfing or look for cheap hotels upon arrival in the city.

In the event that a Mexican citizen or a foreigner with legal residence in Mexico invites you, you must present an invitation letter according to the instructions given by the consulate. It is important that the invitee is attentive to the telephone number provided at the time of the arrival of the flight since, if the National Migration Institute cannot verify their data.

Activities that you are engaged in in your country or place of origin and those that you will carry out in Mexico along with a salary receipt, study certificate or any other documentation that demonstrates roots with the country of origin or provenance.

Proof of financial solvency to make the trip. In most cases it is required to credit a minimum of USD 500 per person, which must be increased by USD 50 per day of stay from one week. The original statement of a credit card with an equivalent spending limit is also valid.

The transport you will use to make your departure. They can ask you for a ticket back to the place of origin, with a certain return date that does not exceed 180 days of stay in Mexico. You can claim that you will leave by land and that the length of your stay also depends on whether you like the country or not, although you will never exceed 180 days.
You must travel with printed documentation since the use of cell phones in this instance is not authorized. The immigration officer will stamp an immigration form that you must keep and return upon leaving the country.
Culture and Food in Mexico City
One thing you'll find in abundance here is food. After all, there are almost 9 million people to feed in the city. And don't tell me you already know everything about it because you ate tacos, quesadillas and tamales. There is much more to discover in Mexico City's culinary culture.
In Mexico City, the first meal of the day is worthy of Roman banquets: it starts with traditional pastries, followed by a main course like ranch eggs with beans and tortilla chips. At the same time, the food is washed down with a coffee or a nopal's juice.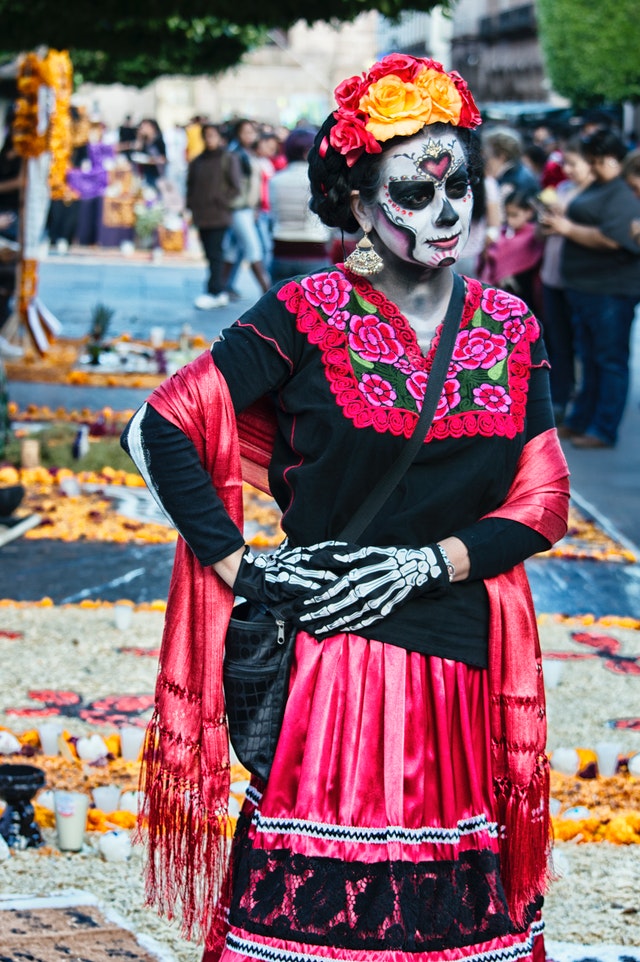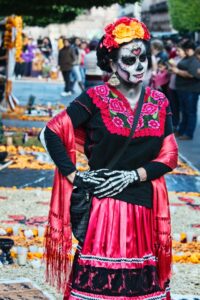 Are you still hungry? Since mid-morning the street stalls are ready to satisfy your hunger as soon as it is pressing. Street food is deep-seated in the culture. At these street stalls, you can find even some specialties like chapulines (roasted grasshoppers), quesadillas and milanesa sandwich. You can also find tacos al pastor, a unique dish from Mexico City. It includes marinated pork, thinly sliced off before being served in tortillas with onion and pineapple. Some of the most popular street food stalls are found in the Polanco neighborhood. And if you want to sample a variety of eateries, consider a trip to Mercado Roma, a modern hip food hall.
After that breakfast, they still have some space in their bellies. Lunch is typically the largest meal of the day, and it could include beer or tequila. But Mexicans don't live only with tequila. Mexican souls are hidden in the vital liquid of a plant: the maguey. Maguey extract is the basic ingredient in two drinks less known than tequila, but are on the same level as mezcal, the quintessential guest of every Mexican night, and pulque, the drink of the Aztecs in full renaissance.
Dinner doesn't usually take place until later at night and consists of lighter dishes. You will be thankful for it, after all the food you will eat during the day.
One of the best foodie neighborhoods is Condesa, which offers popular restaurants and thriving nightlife. If you're looking for a fine dining experience, make a reservation at Pujol, Contramar, Quintonil or Hacienda Los Morales. 
I also recommend that you do a culinary tour with a specialized agency. You will find several offers since the city is famous for its food. They will guide you through the metropolis's colorful markets and recommend what to try.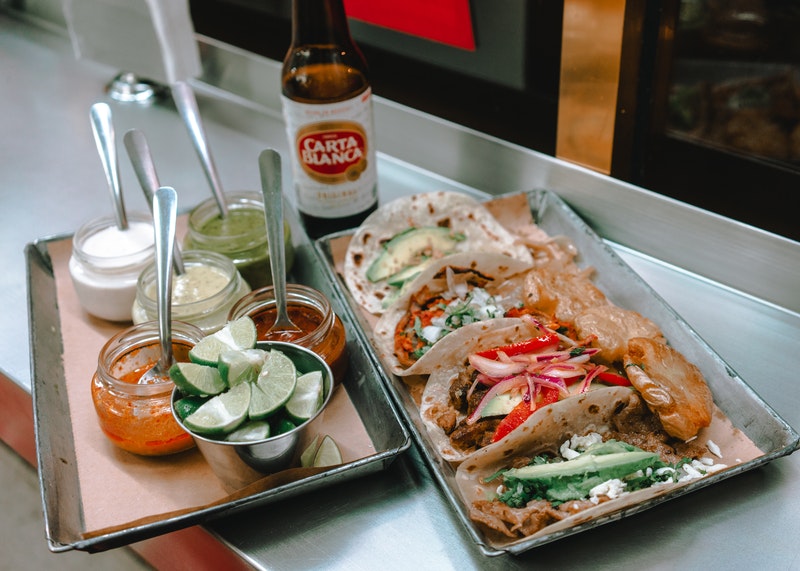 Mexico City Nightlife
Mexico City offers a colorful and exciting nightlife. There are places of all kinds from piano bars to huge multi-floor nightclubs. The busiest in Mexico City are the bars and nightclubs, also called "antros". In addition, there are billiards, bowling alleys and traditional canteens. Keep in mind that due to the altitude of the city, having a drink has a double effect.
If you want to walk and try various places, in Rosa neighborhood you will find bars, clubs and restaurants for everyone. Polanco and Condesa offer more exclusive sites, while San Ángel and Coyoacán are somewhere in between.
You can find the best tequila in La Casa de las Sirenas (República de Guatemala 32, Centro) while the most exclusive bar is Club Rioma (Insurgentes Sur 377, Hipódromo) where you can listen to techno and electronic music. You can find the most extravagant cocktails in Cosmo (Avenida Campos Eliseos 204, Polanco) and also the youngest partying population.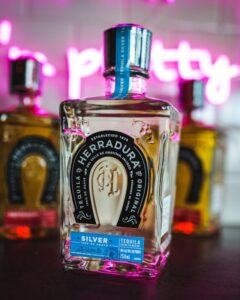 If instead you want to enjoy a true Mexican atmosphere, in traditional canteens you can eat and have fun alike. La Cantina Los Remedios Insurgentes (Av. Insurgentes Sur 744, San Bernardino) offers live music, food by the kilo and karaoke. The classic Bar La Ópera (5 de Mayo 10, Centro) is known because, according to legend, it has a shot from Pancho Villa embedded in the ceiling. It was also visited by Carlos Fuentes, Gabriel García Márquez and Octavio Paz, among many others.
To move the body, among the most visited nightclubs is La Santa (Presidente Masaryk 336, Polanco), quite selective and with lights and music like in Las Vegas. If what you like is electronic music, I recommend AM Local (Nuevo León 67, Condesa). In the Chapultepec forest you will find one of the most exclusive clubs in the city: Acanto. Otto Bar (Calle Querétaro 211, Roma Norte) with its retro style, only lets in people who advance bookings on Facebook. Patrick Miller (Mérida 17, Roma Norte) also has retro nights that alternate with electronic nights. The best thing about this club is that its doors welcome anyone.
Things to do in Mexico City
Planning a trip to a gigantic city like Mexico City can be overwhelming. Many travelers will want to optimize their time and organize their top must-see attractions. One of them is El Zócalo, the central square of Mexico City. Also called Plaza de la Constitución, it was declared a World Heritage Site by UNESCO. With an almost rectangular surface area of ​​approximately 46.800 m², it hosts some of the most important buildings in the city: the Cathedral, National Palace, City Hall, Government Building and the Aztec ruins of Templo Mayor. The Baroque-style Cathedral, which took almost 250 years to complete, was built by Hernán Cortés on top of an ancient Aztec temple in 1524. The sensation you get when you surface from the subway maximizes that feeling of vastness under the open sky.
The Palace of Fine Arts, located at one end of the Alameda Central park, is one of the most beautiful buildings in the metropolis. This lyrical theater, where great opera figures, such as María Callas, Luciano Pavarotti or Plácido Domingo sang, is considered the most important cultural and artistic space in Mexico. Its Carrara marble façade and its bronze dome, along with the 17 murals by seven national artists, are a fusion of Art Nouveau and Art Deco styles. The Alameda Central, next to it, is the oldest public garden on the continent. Worth a visit.
Another must-see is the Chapultepec Forest, which constitutes the largest urban park in the city and the oldest in the American continent. With more than 680 hectares, it houses lakes, museums, the famous Chapultepec Castle and the only Royal castle in America. You will also find the renowned National Museum of Anthropology, one of the most important museums on the continent with the largest collection of pre-Hispanic art in the world such as the Piedra del Sol, the Pakal tomb, the Tláloc Monolith and the Teotihuacan sculptures. Watch out for the squirrels in the park! They tend to steal food from your hand.
Mexico City has more than 200 museums, and although trying to visit them all is impossible, missing the most important ones would be a shame. In addition to the Frida and Diego Rivera museums, the must-sees are the Museum of Anthropology, Museum of the Templo Mayor, University Museum of Contemporary Art, Museum of Modern Art and National Museum of Fine Arts. If you like modern architecture, you may be interested in the asymmetrical and shiny façade of the Museo Soumaya Plaza Carso. Those under the administration of the Mexican government have free entry on Sundays.
Francisco I. Madero pedestrian street
Another of the best things to do in Mexico City is stroll through the iconic old Francisco I. Madero pedestrian street. Its shops, restaurants and street artists coexist with its great architectural and cultural heritage with buildings such as the Casa de los Azulejos, a colonial palace with a facade covered by tiles and a graceful interior.
You can also dedicate a whole day to the neighborhood of Coyoacán, which means "place of the coyotes" in the Nahuatl language. Former place of residence of renowned artists, today it is a benchmark for the cultural and artistic life of Mexico City. In this area you will find the Blue House, in which the painters Frida Kahlo and Diego Rivera lived until the day of their death and which was later transformed into a museum with a large collection of paintings by both. I advise you to visit the Anahuacalli museum with more than 50 thousand pre-Hispanic pieces that Diego Rivera collected throughout his life and are divided into three floors depending on whether they correspond to the overworld, the earthly world or the underworld. Other interesting places in Coyoacán are the Museo Casa de León Trotsky, the Plaza de la Conchita, the Mercado de Antojitos Mexicanos and the Casa de Hernán Cortés.
If you get lost in the local markets, you will have a good culture shock of traditional and extravagant foods as well as a good number of crafts to take home. From the antiques of Sullivan, to the handicrafts of the Ciudadela, to the contemporary art of San Ángel, passing through the irresistible Mercado de la Merced, Mexico City makes the search easy. I recommend you visit the San Juan market and the Medellin Market. Don't forget to try the nopal! A cactus leaf that is a typical Mexican dish.
Among the neighborhoods, the busiest by tourists are La Condesa and Roma. Urban art, bohemian cafes, bookstores, bikes. These two colonies are perfect to spend the day walking without doing anything else than that: letting yourself go. For the legs, for curiosity, for the environment.
Plaza Garibaldi is a cliché and tourist stop, due to its mariachis. But would you put aside hearing a typical ranchera for it? In the afternoons you will find several musical groups singing with their typical costumes that allow you to accompany them singing at the top of your lungs.
San Ángel is an old town from the colonial era that became one of the most beautiful neighborhoods with typical constructions of the old Mexican towns. Many of the most powerful families in the country live here. During Saturdays the Plaza San Jacinto and Plaza del Carmen host street fairs where you can buy paintings, ceramics, antiques and souvenirs. The large houses and their squares make it a place to walk quietly enjoying it.
Basilica of Santa María de Guadalupe
You might think that the Basilica of Santa María de Guadalupe, the most visited site dedicated to the Virgin Mary in the world, is a place only for religious people, but it usually surprises more than one atheist. It is made up of several buildings of great historical value such as the Tepeyac Cemetery, considered the oldest in Mexico, the New Basilica of Guadalupe and the old Capuchinas Convent, among others.
Archaeological heritage of Teotihuacán
Less than 50 kilometers from Mexico City is the archaeological heritage of Teotihuacán, the place where men become gods. Declared a World Heritage Site, it was the largest city in Mesoamerica and contains the third tallest pyramid in the world: the Pyramid of the Sun. You will need a full day and I advise you not to go on a Sunday because it will be packed. If you want to do this visit on your own, you can get there by bus in an hour from the Central del Norte station.
Finally, Xochimilco, which means "land of flowers", is a set of canals that surround a hundred artificial islands and is located 20 kilometers from the center. The best way to see the crops, declared Cultural Heritage of Humanity, is by renting a traditional boat, called a trajinera, to tour its canals to the sound of a sonata (20 USD).
As you can see, in Mexico City you won't have time to get bored.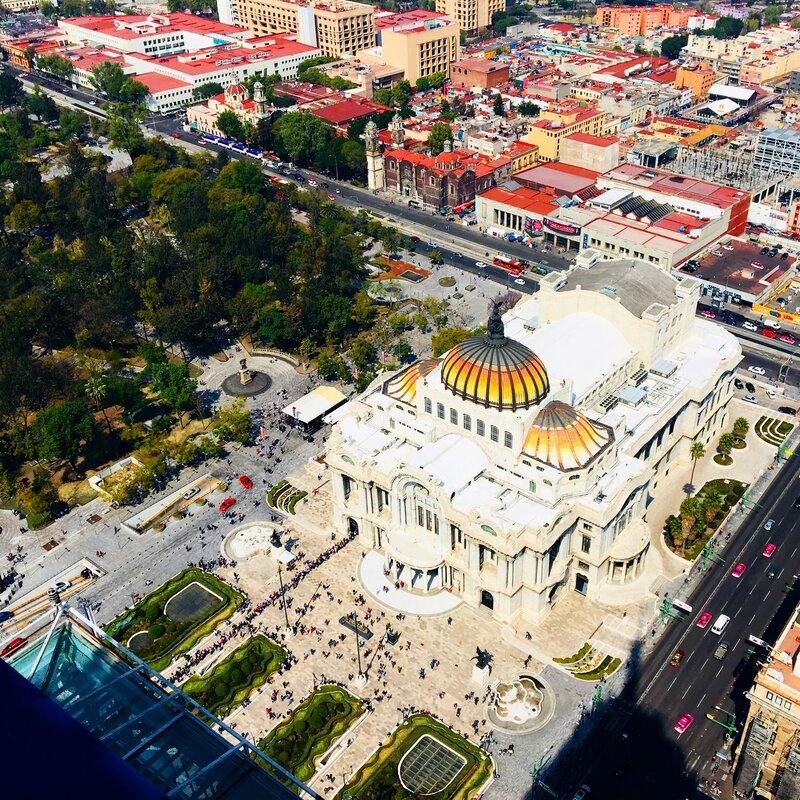 Best Time to Visit Mexico City
Mexico City is located in the center of the country in an intertropical zone at 2.400 meters above sea level that is characterized by a temperate climate. Large temperature variations are common during the day and be prepared to cope with the rainy periods during the wet season. Throughout the year, the temperature generally ranges from 6 °C to 27 °C and rarely drops below 3°C or rises above 30 °C.
The dry season, which covers the months of October to May, is comfortable and partially cloudy. From October to December there is a slight increase in rainfall, but maximum temperatures remain around 24 °C. The coldest weather occurs during the months of December until the end of February where temperatures drop at night to 5 °C but as soon as the sun appears, the heat returns.
The period between the end of March and the middle of June is the hottest time, but thanks to its altitude, temperatures are temperate and rarely exceed 30 °C, unlike the rest of the country.
The wet season runs from July to September. Temperatures drop slightly, although the weather is still hot, the city is cloudy and the rain intensifies. An umbrella will be the essential accessory in your suitcase.
If you prefer clear days without rain with temperatures between 18 °C and 27 °C, the best time of year to visit Mexico City is from the end of March to the end of May, with April being the best month.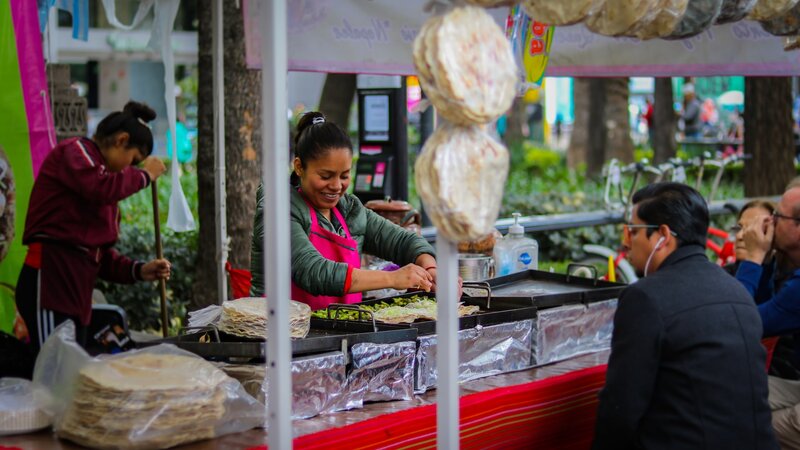 Mexico City for Families
When you move abroad with your family there are many additional factors to be considered like the financial and logistical concerns, education, health care, and other family-friendly services that play an important role.
Mexico was the only country in the Americas to rank in the top 20 in the Family Life Index by InterNations, the largest global network of expats. With a great work-life balance and family-friendly attitude, Mexico is a great place for expat families to live and grow. One of the main reasons is the wide variety of homes that can be purchased or rented. Non-residents can also own property in their own name. 
The first few months will be tricky and finding the right houses and schools will be important. You should be thoughtful about whether you want to be in a location with lots of expats. On the upside, expats can be very convenient to know and easy to hang out with (and can offer lots of good recommendations). However, they tend to live in more expensive areas like Polanco, Lomas and Santa Fe. 
The public schools can be quite good but will be mostly in Spanish. The private schools can be more reliably bilingual but can be quite expensive (Humanitree, ASF, Pederson or Eton). 
As the traffic can be brutal, I advise you to live close to your work and the kids school. You can own and drive your own car in Mexico City. The metro is an amazing deal and it's quite fast, but it can be wildly overcrowded. Uber is another good option and isn't very expensive. 
If you decide you need to own a car, I recommend you to buy one in Mexico. Importing US cars into Mexico is extremely complicated. There's no problem with having two cars, if you have garage space for them. 
Here you don't need to be paranoid, but be mindful. The metropolis is as safe as any other big city. Mexico City is filled with beautiful areas, parks, museums, lots of great restaurants, markets, places to walk around and have a good time. It's greener than you would expect, and quite pretty in most places. Just be location and time-aware, like you would in any major city. 
Be aware that even basic things like getting cell phone contracts, bank accounts, signing rent contracts and getting cable are complicated if you don't speak Spanish. Try to make friends with somebody bilingual in your office who can help you. In order to learn the language, you can get tutors who come to your office or your house.
The good news is that getting help is pretty inexpensive. You can hire a maid who can help especially with kids for not a ton of money. 
Living in Mexico City
Mexico City Transportation
The city's transport network is vast and is led by the 207-kilometer underground network, which moves almost 4.5 million people per day. This network is complemented by a bus service and more than 250,000 taxis.
Depending on your budget and the time you have, the best way to get around Mexico City is via Uber, taxi or metro. The metro goes to most popular tourist attractions, it is fairly clean, quick and it costs approximately 0.25 USD. It is very crowded during the morning and evening rush hours, and that's also when it's more prone to pickpockets. If you want to be safe, you should only carry small bags. The first two cars of each train are for women and children only, so don't get confused going inside the wrong one.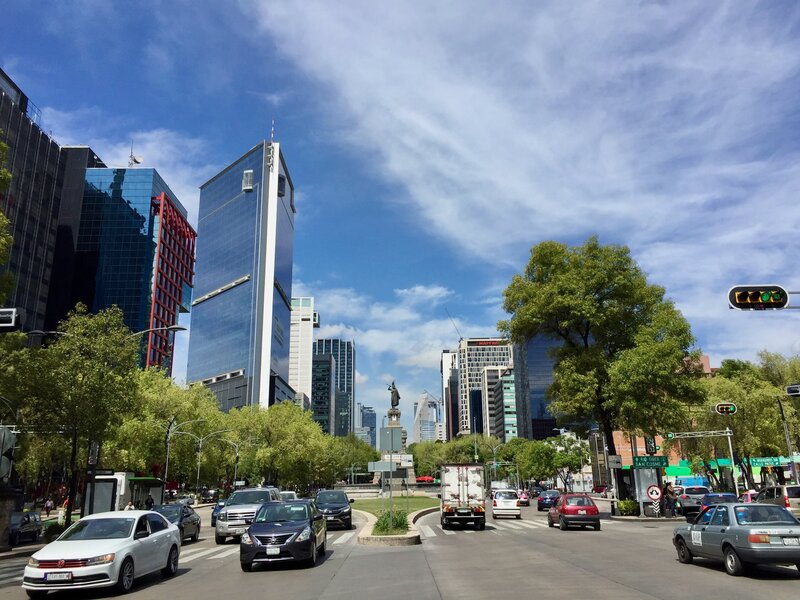 Taxis are slightly more expensive, but they are a hassle-free means of getting to the city center from the Benito Juárez International Airport (MEX), which is about six miles east of the Centro Histórico. If you will use it in the city, phone ahead for a taxi to ensure that you get official and safe transportation. Most hotels and restaurants are happy to call one for you. 
In order to get from one point to the other, Uber is safer and more affordable. Driving yourself is ill-advised. The streets are congested, parking is insufficient and expensive, plus the rules of the road are hard to understand and drivers rarely follow them. By driving yourself, you could accidentally go into a dangerous area without noticing, and even if you don't, you will probably get lost.
Like the subway, Mexico City's Metrobús is a cheap, efficient and super-crowded way to move around town, feeling like a sardine inside a can. The buses are red and white and they move in dedicated lanes along the Avenida de los Insurgentes. In order to use it, you'll need to buy a smartcard available at vending machines in the metro stations. The card costs about 0.84 USD and rides are around 0.31 USD. Be careful to differentiate those that are only for women due to reports of inappropriate behavior in the past.
Colectivos, also known as microbuses or peseros, are privately run green and white tiny buses that also go along main routes. They are slightly cheaper than the Metrobús and you can pay with cash. 
If you want to do some tourism, the red double-decker Turibus provides eight languages commentaries on some popular highlights and routes throughout the city. Tours usually last around three hours with 20 stops along the way and cost around 8 USD for adults. It departs daily from 9 am to 9 pm. 
Fitness and Health
Besides the increasing air pollution, Mexico City has a lot of options for a healthy life style. Cycling is increasing in popularity for riders of all ages. The city offers thousands of miles of protected bike lanes, secure warehouses for overnight bike storage, multiple bike sharing platforms, dozens of group-rides, and a strong network of cycling advocates. Main streets with bike lanes such as Reforma, or car-free areas like Chapultapec Park, are the safest areas, especially for those without much experience. Additionally, while the 2.250 meters above sea level altitude can prove challenging for even the most well-prepared runner, the scenic routes on offer in and around the capital are more than worth the added physical exertion. The crisscrossing paths make Parque Alameda the ideal spot for a light jog in the center of the capital. Bosque de Tlalpan also has several different running tracks to choose from. In fact, out of the five total, you're sure to find one to suit you.
If you are into yoga, AgoraLucis has quite a reputation, but for all the right reasons. It is known for having a swathe of spas, gyms and dining hotspots, many pools, capoeira and Tai Chi to massage and yoga. If it is far from your place, I am sure you will find another good option, Mexico City has plenty to offer. 
You can also find a good amount of gyms with weights, cardio and pool like Gold's Gym at Polanco, Sports City Club with a semi-Olympic pool or Club Mundet with tennis courts. 
For tennis, another old favorite is Deportivo Chapultepec. Mexico used to play Davis Cup matches there.
Mexico City People
The population of the Mexico City metropolitan area has reached around 9 million people. However, the total population including its full extension is more than 21 million so it is important to understand a little of their culture and way of being before arriving. Socializing will be an almost mandatory activity.
Nowhere better than in the capital will you see the Mexican spirit. Those born here are sometimes called defeños or chilangos. Its people are fighters and tireless workers despite living in the uncertainty of the country and knowing international mistrust. Here people represent the saying: "If you fall seven times, get up eight". No matter how hard their lives are, they continue with a smile, a song being born on their lips and reaching out to others.
They are usually open, friendly, generous and have a lot of positive adjectives. Although clearly, being such a large metropolis, you can find all kinds of characters.
Some aspects of Mexican daily life will make you feel at home, such as the importance of family life, lunches that turn into dinners, the madness for soccer, the pleasure of a tequila or a mezcal with friends and the lack of shyness when expressing their feelings (especially between drinks). Bad things regarding Mexican society? It can be difficult to understand the mix between how traditional they are and the eclectic insanity they sometimes express. They are also not always direct and it can take a bit of time to know what they think of you.
If you are invited to a wedding, a birthday, a Sunday lunch or any gathering, don't be surprised if there is a group of mariachis to brighten up the atmosphere. Guests are likely to get up to dance or sing jovially and you will be asked to join. In Mexico, music is felt in the soul and is appreciated.
Mexico City Insurance and Medical Care
It is a good idea to visit a doctor six weeks before arriving in Mexico City. Some of the recommended vaccinations are Hepatitis A, Hepatitis B, Typhoid and Rabies. I also suggest that you research mosquito related diseases. Although the risk is relatively low, Mexico has malaria, dengue, Zika and Chikungunya viruses. The capital also struggles with pollution which can impact respiratory conditions.
Mexico's healthcare is steadily improving. It is ranked fifty-second on the Legatum Prosperity Index 2018 Health Sub-Index out of 149 countries measured. 
It is a leading provider of medical tourism. Instituto Mexicano de Seguro Social (IMSS) provides both Mexican citizens and expats legally residing in Mexico with medical insurance and healthcare services.
Private hospitals are generally more consistent than public ones and offer well trained and experience doctors. Also, specialized procedures are more accessible and waiting times are shorter with private options. Medical services are provided at a much lower cost than the U.S. and many other developed countries. 
Because many Mexican doctors complete their medical training in Europe or the USA, they are often fluent in English. Don't expect the same from nurses. Nevertheless, ask to your embassy in Mexico City or the nearest consulate for a list of English-speaking hospitals.
If you would like to access private healthcare, having an international health insurance plan may also be a good option. Keep in mind that some private hospitals don't accept international health insurance. You will have to pay for your treatment upon release from the hospital. In this case, hospitals usually provide you with the paperwork needed to be reimbursed by their insurance company. 
You can also purchase a local health insurance plan although they usually require citizenship, permanent residency or temporary residency. Research which option and provider has the best combination of benefits, how long they have been in business and the quality of their services. References from other expats are always a good place to start.
Some of the international and local health insurance plans available are GNP Mexico, Monterrey, Royal and Sun Alliance, MetLife and DVK.
Make sure you are fully covered by reading our full Digital Nomad Travel Insurance guide.
Jobs in Mexico City
In order to be able to work in any part of this country, it is necessary to have a permit that allows you to do so. You can apply to two types of visas:
Temporary resident visa: the minimum time is 6 months and the maximum is 4 years.

Permanent resident visa.
However, there are people who get informal jobs for a short period of time (without a visa).
To apply for any of the visas mentioned above, it is necessary to process them before entering the country.
Mexico City's dynamic economy offers jobs in a wide variety of fields, but job searches can still be challenging for foreigners. Even if you find a job, in most cases you will be paid a lower salary than in other countries.
If you want to find a job here, networking and contacts are very important. If you don't have them, then the best way to get a job is searching online or looking on the street for places to work. You can look on several search sites like Workcicle.com, Craigslist, Mexico.jobs.monster.com and learn4good.com. 
If you already have a profession, search company websites for employees with foreign-sounding names. Your future employer will need to provide you with a sponsorship letter to take to immigration. If the company already has foreign workers, the process will be easier. What is in your favor? Having a professional diploma and speaking Spanish and English are essential qualities nowadays.  
Teaching English is always a possibility. Your chances of getting a teaching job are much higher if you have a TESOL/TESL/TEFL certificate. Some schools will offer to do the immigration paperwork for you if you sign a contract. 
As a foreigner you will be able to find an under-the-table job, like bartending, waitressing, or teaching in a small English school. The wage will be low and you will not have a legal permission to work.
Check out our Digital Nomads Jobs Postings to find the best jobs available for Digital Nomads.
Nomad Friendly
Value for Money
Internet
Workspace
English
Food
Safety
Health
Transportation
Friendly
Quality of Living
Cost of Living Mexico City
The cost of living in Mexico City is significantly lower than in Europe or the United States, although how much you spend will depend on your desire for comfort. For this reason, along with the relaxed and high-quality lifestyle, the country has become a popular destination for foreign retirees.
Rent will be your greatest monthly expense even when prices can vary considerably depending on where you live. If you prefer to have your own place, furnished and unfurnished accommodation are available and houses and apartments often come with fully-equipped kitchens.
The cost of renting a furnished 85 m2 flat in a normal part of the city is around 400 USD while in the expensive part of the city it can easily reach 900 USD. On the other hand, you can find unfurnished apartments for between 200 and 400 USD per month to which you must add the basic utilities (basic per month for a standard household) of around 40 USD plus another 23 USD for internet.
There are hotels of all kinds and even pensions. A room at the Hotel Universal, for example, costs at least 50 USD and actually offers very little. On the other hand, monthly rentals on Airbnb with expenses included range from 350 to 1,200 USD and a room around 200 USD that per day can go as low as 10 USD.
For 5 USD you can try the menu of the day in any bar. Instead, three-course meal at a mid-range restaurant can cost around 15 USD. What if you prefer to cook at home? You can get a liter of milk for USD 0.80, half a liter of beer for USD 0.95, a kilo of chicken breast for USD 4.12, a kilo of potatoes for USD 0.90 and one of oranges for USD 0, 69 USD.
Travel by public transportation does not exceed 0.45 USD. Instead, the monthly bonus has a value of 25 USD. If you prefer to travel by taxi, you will have to pay about 0.50 USD for each kilometer traveled plus the 1.40 USD that the meter will mark as soon as you get on.
In your daily life, you will also have other types of leisure expenses, if you stay in Mexico City for a while. To give you an idea, the average monthly fee for a gym costs 33 USD and a movie ticket costs about 3.80 USD.