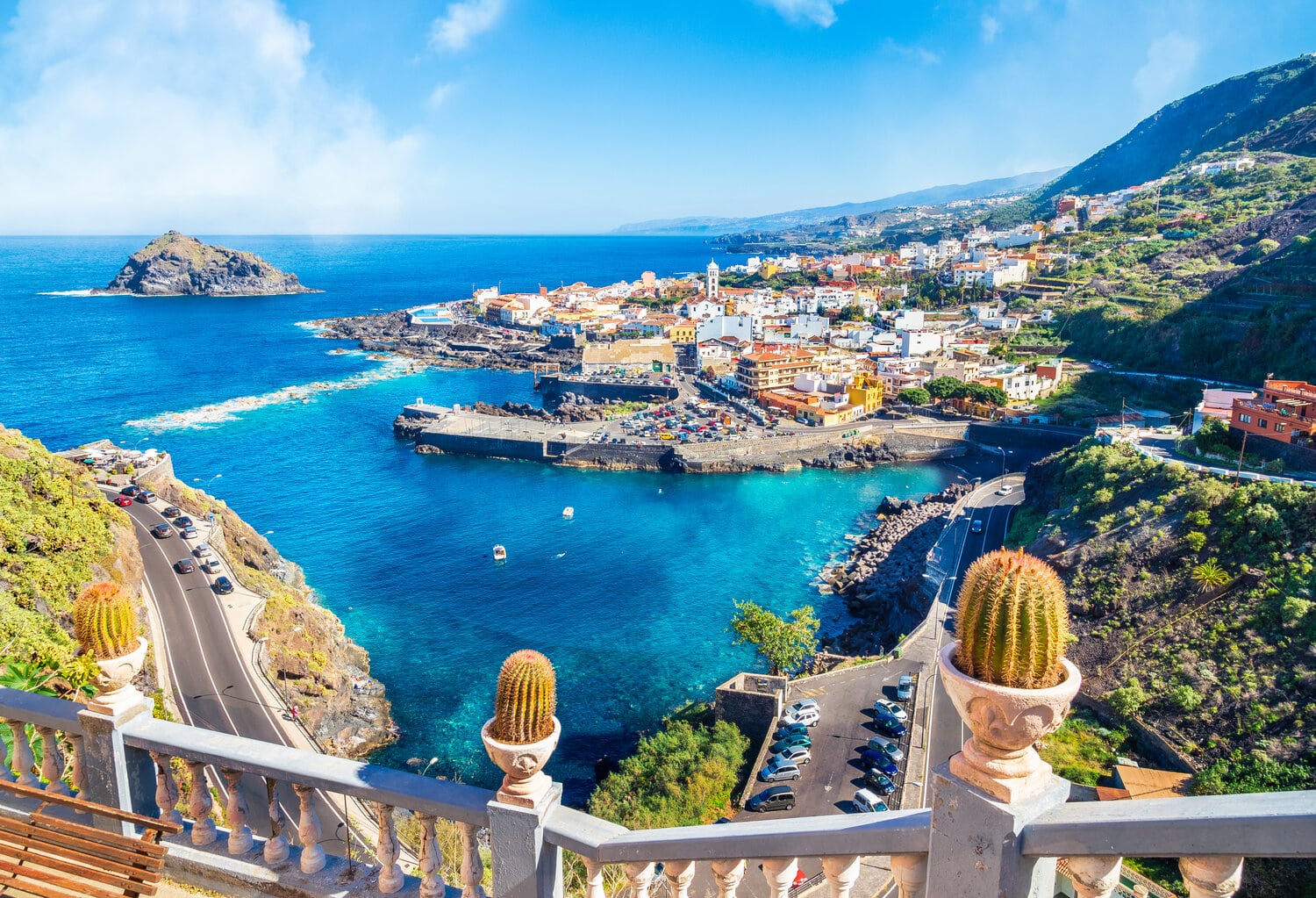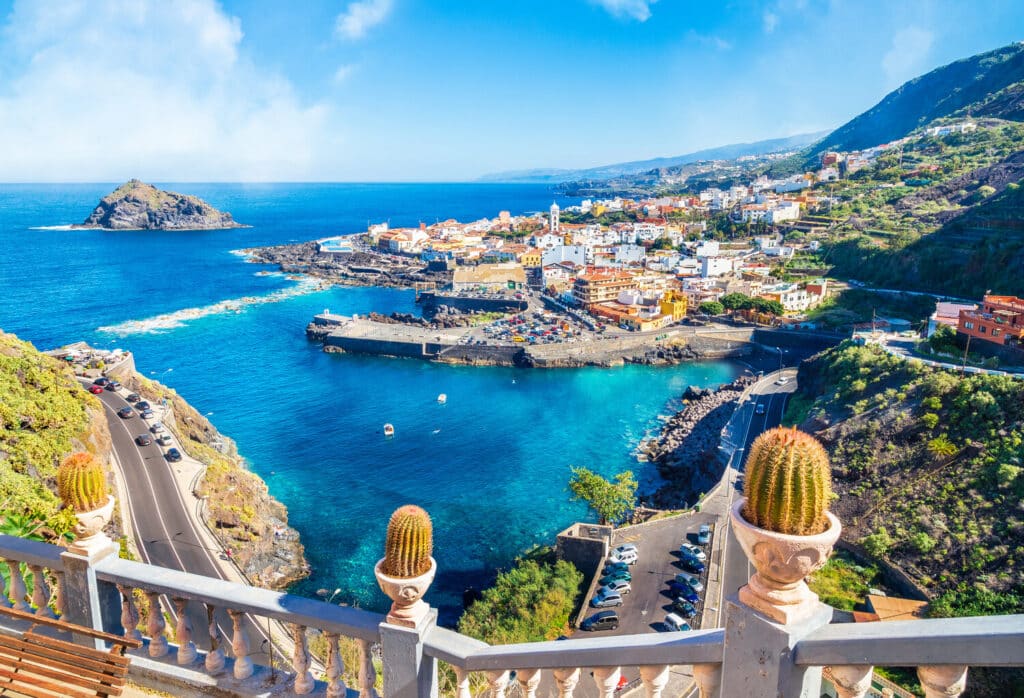 A Digital Nomad Guide to Tenerife
Tenerife is a fantastic, sunny, emerging Digital Nomad hotspot. As one of the only places that stayed open through the COVID lockdowns Europe-wide, Digital Nomads from all over flocked to this island. With its cheap cost of living, eternal spring weather, mountains & beaches at your doorstep, Tenerife is worth setting yourself up in.
Situated in the Atlantic Ocean, to the West of Africa, Tenerife is a part of the 'Canary Islands' – an archipelago owned by Spain. It is the most populated and largest island, with almost 1 million permanent residents and 5 million tourists visiting yearly. The island is large enough to be served by two airports, to serve both the North and South of the Island.
The Island capital – Santa Cruz de Tenerife, is located at the top of the island – and arguably, the 'more traditional' side of Tenerife. Tenerife North is populated more by permanent residents, and has multiple villages, very similar to the Spanish mainland. Tenerife South is catered more for tourists, where English is more present, and the larger resorts are located.
The split between the north and the south is more emphasised by the presence of Mount Teide – the highest volcano mountain in Spain, and the 4th largest in the world. Whilst classified as an active volcano, its last explosive eruption occurred over 2000 years ago, with no future eruptions predicted by scientists. Mount Teide is located in the centre of the island, within its own UNESCO National Park. Its location and sheer size make it a hotspot for visitors and hikers, and also explains the sheer natural differences within the Island.
North Tenerife is rainforest-like, with mountains of green. Its weather is slightly cooler, and vegetation abundant with the more frequent rain experienced. South Tenerife is dryer, and degrees warmer than its Northern counterpart. As such, you find a lot more tourists and residents flock to the south of the island, desperate for that all-year Spring weather that Tenerife is famous for.
Nomad Friendly
Value for Money
Internet
Workspace
English
Food
Safety
Health
Transportation
Friendly
Quality of Living
Living in Tenerife Overview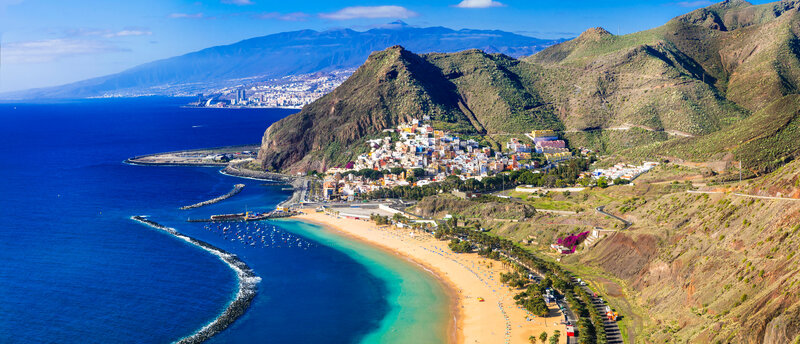 Digital Nomad Personal Experience in Tenerife
I visited Tenerife at the beginning of November 2020. Coming from a wintery Northern England, I flocked straight to the warm weather and the beaches in the South of the Island. I spent almost two months based in Las Americas – the tourist capital – whilst travelling and visiting the other parts of the island.
As COVID was rampant in November 2020, I was wary of going to secluded areas. Tenerife earns its economy through its highly popular summer season, which unfortunately hadn't happened in 2020. By being based in its most popular area, I knew I'd have places open to visit and some culture to see. On the occasions I ventured out of the South, you'd spot more and more abandoned areas. A quiet reminder of COVID's destructive and expansive reach.
I had no idea what to expect coming into Tenerife, as the location was chosen on a whim. A major Vacation hub, there's not a lot of information online on settling in permanently. I found Google results unreliable, locals almost non-existent and a tough time finding current information on the state of the island. Eventually I went in with a 'whatever will be' attitude, discovering things along the way.
I met more nomads daily, and there is an exciting energy in the air. I predict in a few years, Tenerife will re-emerge as an extremely popular Nomad hotspot, similar to Bali. It really has the weather, location, and views for everyone. It is served by most major airlines and flights are not as long as some of the other Islands located in the world.
This guide will include everything you need to know about relocating to Tenerife – either temporarily or permanently!
Work in Tenerife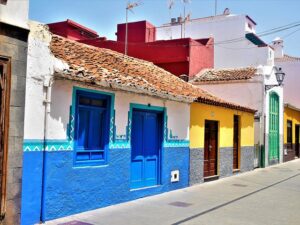 Tenerife offers the best weather in Europe – eternally Spring, the weather never dropping into single digits. The island offers a rainforest landscape, a dry landscape, a beach landscape and everything in between. The constant good weather, plus avid walking opportunities, means you can balance your work & leisure time easily.
In Tenerife, you can also start new watersport hobbies with the many vendors that offer lessons. Maybe one afternoon you'd like to learn how to ride a Jetski? Or Kitesurf? If it involves the water, there's a person offering lessons for you.
Best Places to Work in Tenerife
In Tenerife, cafés and restaurants dot the coastline and all along the streets. Generally speaking, most places offer free Wi-Fi and areas to complete work within their venue, provided you purchase something from their menu. If you prefer to work with your toes in the sand, you can use the free Public Wi-Fi in central areas, or your mobile data and personal Wi-Fi hotspot. Co-Working spaces are springing up all over the island, so if you prefer to work with likeminded others, or have access to meeting spaces etc, we've included some of the best below.
If you're looking for specific co-working spaces, some of the best places available are:
Sheraton La Caleta
For all the luxury with none of the prices, Sheraton offers an all-day pass in its five-star resort in La Caleta. For €15 euros a day, you receive: buffet breakfast, 30 printer copies, premium wifi & unlimited coffee and tea. Sheratons lounge areas have great views over their facilities and have multiple power stations available. In between Zoom calls and meetings, you can use the public facilities of the hotel, upon request and at an additional cost, including their world-star Gym and their three swimming pools.
For more information, and reservations, email lacaleta@sheraton.com  
Coworking Nomad, Santa Cruz
If you're looking for more of a monthly option, Coworking Nomad offers discounted rates for residents and visitors. From €80 a month, you receive 24-hour access to their facilities, a dedicated table, meeting room access, printers, lockers & fax facilities. The cost also covers free filtered water, coffee, refrigerator and microwave use.
Coworking also offers daily and weekly rates, with reduced access and hot desking, instead of a permanent table. You can obtain a free day trial to check out their facilities by contacting them here: info@coworkingnomad.com
Coco Coworking, Costa Adeje
For a beachside office without worrying about the sand, Coco offers a dedicated office for all your business needs. Open 9am-5pm and you can purchase daily, weekly or monthly access passes. Prices start at €20. Other features of Coco include a dedicated workspace, free Wi-Fi, coffee & parking, as well as a fully serviceable kitchen with filtered water. To find out more information and to book a spot at Coco, you can contact them here: info@tenerifejobtraining.com.
Tenwork Coworking Space
Tenwork is  a collaborative workspace aimed to empower individuals seeking to establish their own business or advance professionally. They offer state-of-the-art facilities, an ideal environment to work in, and take pride in the "Chill Zone" and "Rooftop" terrace, providing stunning views of the city.
The prime location in the heart of the capital at Plaza Weyler is unbeatable. Recently, they expanded their services to include a new Coworking space at Calle Porlier 20, just a 5-minute stroll from Weyler. This new space is fully equipped and features facilities to enable you to further advance your projects.
They offer several packages from €15/day to €140/month.
Zen Den
Zen Den is a unique and modern workspace with spacious desks, comfy chairs, and located just a stone's throw from the beach, all you need to survive the working day.
They currently offer 15 hot desks and limited dedicated sit/stand desks with an option for renting monitors.
You can work at any desk for €18/day €65/week €215/month.
A Premium Sit/Stand Dedicated Desk costs €30/day €110/week €350/month and includes a 28" UHD 4K screen, Ergonomic mouse, Bluetooth keyboard, laptop stand and more.
Some of the best cafés we've found to work at are:
Suka Fruit
Suka Fruit has an extensive menu of juices, breakfasts, sandwiches and fruit dishes. They have combo options, great coffee and alcohol available at both locations. They have two locations on the island – Las Americas and Fanabe Beach, but they both have the same menu (and fast free Wi-Fi!). Fanabe Beach is located a stone throw from the water, with covered outdoor seating
Las Americas' location is a little bigger, with both covered and tables directly in the sunshine. If you plan on spending all day online, head to the Fanabe Beach location, with more outlets. If you'd like to get a tan whilst you work, try the Americas spot.
https://www.instagram.com/suka_fruit/
Pistachios Coffee Brunch
Located just a few streets away from the bustling Los Cristianos, is the locally popular Pistachios. It prides itself on a sugar-free healthy menu and strong espressos. Primarily with outdoor seating, you may struggle to work all day without a power pack here, but the good food will make up for it. As you finish up your meetings, you can walk down to the tourist beach lined streets, maybe to meet up for a sunset tour of the islands.
 https://pistachocoffeebrunch.com/
Café Mundial
Heading North for this one is the intimate Café Mundial of La Laguna. A typical Spanish café, with modern décor and an ever-changing menu, you can work away here and be mistaken for a local. Sit inside and smell the freshly baked goodies or sit outside in their very chic patio. As you are more north when you are here, you may run into some language barriers. Be ready to speak Spanish or find someone to translate the menu for you!
https://www.facebook.com/cafemundialtenerife/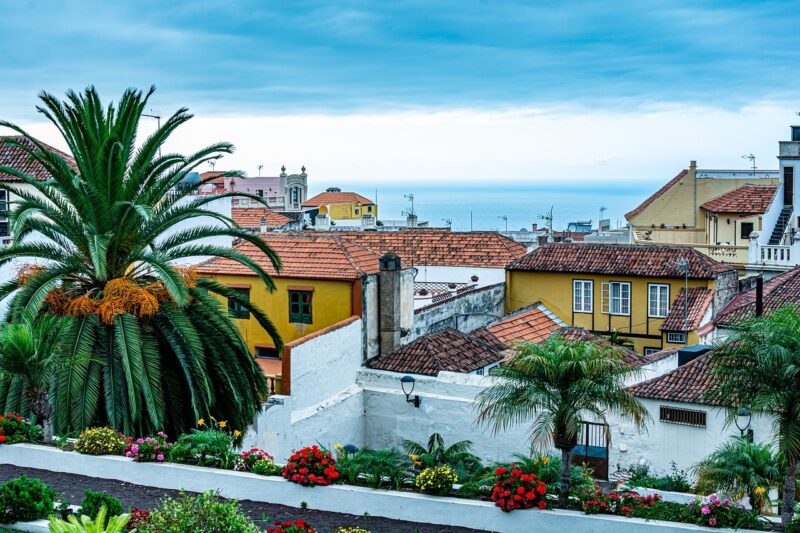 Where to stay in Tenerife
Best area in Tenerife to stay
Tenerife is divided into two major sections – the North and the South of the island, divided by Mount Teide in the middle. North Tenerife has more locals, with traditional food & customs. North Tenerife you're likely to find a more Spanish culture, as well as slightly cooler and wetter than the south of the Island. South Tenerife is populated mostly by tourists, and expats. The weather is warmer and dryer, and you're likely to find more English signage and menus.
Digital Nomads find themselves more to the south of the island, where you can really embrace the year-round sunshine and areas catered to expats. However, if you wish to experience a more traditional side of Tenerife, the North of the island has a lot to offer. The best neighbourhoods in both sides of the island are below.
North – Santa Cruz de Tenerife
The capital of the entire Island, if you choose to head North, Santa Cruz de Tenerife is your best bet for a great place to stay in Tenerife. It's populated by nearly half of the island's population, with over 200,000 permanent residents in its city streets. It's home to the major government buildings, most embassies and a bustling harbour.  It's arguably more cultural than the south of the island, with museums, an auditorium, theatres and the location of the island's yearly carnival – the 'Carnival of Santa Cruz de Tenerife' in February.
The majority of the people in Santa Cruz de Tenerife are Spanish natives, and you'll notice most restaurants, bars and public areas with Spanish signage. Santa Cruz de Tenerife has a major airport, tram lines & a harbour, with ferries to the other islands.
Santa Cruz de Tenerife is a lot quieter than its southern counterparts, as most tourists flock south. It's not characterized by its nightlife, but if you want to head out all night, the close neighbourhood university town of La Laguna where you can find your dancing shoes. Santa Cruz de Tenerife has major shopping areas and some familiar shops you'll find all over Europe. It's often quieter and more affordable than the South.
South – Las Americas & Los Cristianos
The hustle and bustle of the south are noticeable the minute you step onto the boardwalk. To truly embrace the centre of the south, the best part of the island is Las Americas and Los Cristianos.
These neighbourhoods host all the tourist attractions, the watersport lessons, and the famous Veronicas nightlife strip. Finding an apartment here is quite easy, as most of the spaces for rent are set up for expats and tourists.
Well serviced by frequent bus services, taxi ranks, and easy walking tracks, most apartments in these areas are easily accessible. Most of the bars that dot the beach of Los Cristianos have great deals – including pints of local beers for only €1. Being situated in this area will give you access to most international cuisines, a major shopping centre (Siam Mall), and coworking areas. Being in the centre of the south also means you can café and bar hop around the island, without having to consider a bus route or taxi home.
Some expats may argue these areas are too touristy and loud at night, but due to the current COVID curfew of 10pm, you should be able to still enjoy a good night's rest. Las Americas and Los Cristianos have a major hospital, medical centres and is located a short 20-minute ride to the South Tenerife airport.
How to find an apartment in Tenerife
Finding an apartment in Tenerife can be quite difficult, due to the sheer number of holiday-only rentals that are available around the island. With so many landlords owning property designed for temporary tenants; a more permanent home requires a little bit more effort that other nomad countries. That being said, it's not totally impossible!
The first decision to make is if you'd like to live in the traditional North Tenerife, or the bustling South Tenerife. The next step is if you're looking for a long-term or short-term contract. Long-term contracts are for a minimum of one year, right up to five. There may also be options to renew the contact after five years. These contracts can be at favour of the tenant, with protection over rent inflation, among other causes. Short term contracts, whilst more popular, don't have this luxury. They are valid anywhere from one day to one year.
If engaging in a short-term contract, be wary of the time period it's issued. Any contracts three months and other could be considered 'touristic' by the government standards, and result in high fines for yourself and the landlord. When signing any contract, you will be expected to provide your visa information and relevant ID numbers.
Alongside your documentation, you will be required to pay a security deposit on the property (equivalent to 4 weeks rent), as well as 4 weeks rent in advance. In addition to this, your landlord may also charge you a security guarantee, which can be the equivalent of 8 weeks. If you choose to use an agent to find your property, you may also be required to pay a 'finders fee' which will be anywhere from €100-€200.
In total, upfront costs on renting a property can cost upwards of €1500. As a tenant, usually you will be required to source and pay for your own utility suppliers. Your landlord is required to pay land rates (IBIs) and community charges, which they normally include within your monthly rent.
As with most countries, your landlord is responsible for the fixing and maintenance of larger issues – (i.e. washing machines, boilers) and the tenant is responsible for fixing minor damages (i.e. blown light bulbs, smashed windows). Further to this, standard practises also apply in eviction and renewal. It is expected to provide 2-4 weeks in advance for notice in both parties, if one chooses to leave or the contact is not renewed. The only exception to this, is if the tenant does not pay the rent and is evicted.
If you'd like to rent property in Tenerife, it's best to arrive and temporarily rent, whilst you visit and view properties for a more permanent location. This way, you are able to gage where exactly you'd like to live, and what exactly you want out of your new property. Some websites you can find properties are:
In the meantime, some great low accommodation options are below.
Accommodation & Cheap Hostels in Tenerife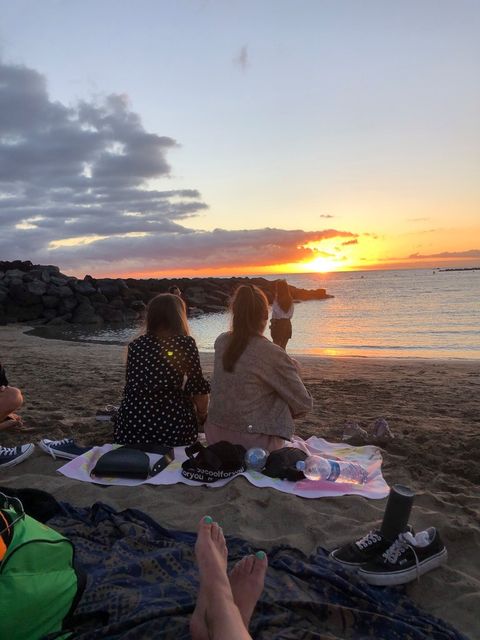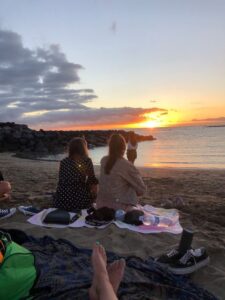 Once arriving in Tenerife, our best recommendation is to enquire in some co-living spaces, where prices are low, and the homes are filled with fellow digital nomads. Hostels can sometimes be filled with party-going teenagers or have unreliable WiFi. A co-living space can help you live in harmony and meet some new friends whilst you're at it! 
The Point Surf Club
The Point Surf Club is a members-only surf, work and play venue created by the surfing community – only 100 metres from the waves of Las Americas. There are three rooms in the apartment – a bunk-bed room for up to 6 people, or two private rooms for up to 2 people in each. The apartment has a fully equipped kitchen with coffee machine, a dining area, lounge area and two full bathrooms. There's fast free WIFI included, laundry facilities, and a smart TV with Netflix.  For availability and prices, consult the company directly via their website.
Nine Coliving
If you're looking to stay North, Nine Coliving is a modern, sleek and affordable option in La Orotava, Santa Cruz de Tenerife. You can choose to stay in the busier sharing rooms of up to 4 or choose to go with a private bedroom option. Daily breakfast is included, as well as housekeeping, free parking, and even a weighted gym on site. The entire venue is serviced by a fast WIFI connection – even out in their terrace, rooftop or garden.
There are many options to connect with your new housemates – with daily morning yoga, opportunities to hike together, and a big living room for movie nights. For more information, check out their website.
Cactus Coliving
Cactus Coliving is a coliving space which offers accommodation for remote workers, digital nomads, and entrepreneurs seeking a community-driven living experience. Cactus Coliving provides a range of private and shared rooms with access to communal spaces such as a kitchen, lounge, garden, and coworking area.
The space also offers a variety of amenities and services, including high-speed internet, cleaning, laundry facilities, and weekly community events. The coliving space is located in the town of Arona, in the south of the island, and offers easy access to outdoor activities such as hiking and surfing.
Exclusive Member Benefits in Tenerife
Similar Digital Nomad Destinations
Spain Visa for Tenerife
Tenerife is owned by Spain, making it part of the Schengen European Union. If your home country is also a part of the Schengen, entry involves simply arriving in the country with your National ID card or Passport. To see if your country is part of the union, you can check via this website here: https://www.schengenvisainfo.com/schengen-visa-countries-list/. This allows you to live and work freely.
If you're not lucky enough to be part of the Schengen, entry into Tenerife is a bit more complicated. A tourist visa is awarded upon entry which gives you 90 days within the island. If you love the island (and you will!) and wish to stay longer, there's a few different visa options.
Most countries have an embassy or consulate on the island – with 90% of them located North in Santa Cruz. With COVID changing the status of Visa applications daily, it's best to contact your Embassy directly. If you enquire with your original country of residence on their Tenerife location, they should be able to help you.
Student Visa
If you want to enrol in classes – i.e. Spanish language courses, and are willing to undertake 20 hours per week, you can apply for a Student Visa whilst on the island.  You have to show that you don't have a criminal record, and that you have the funds to sustain yourself while you study. You are allowed access to Spain's healthcare system with this permit.
Temporary Residence Visa / Permit
A temporary residence permit is valid for up to 5 years from issue. To apply for one of these, you need to obtain quite a large number of documents, including proof of income, passport, health insurance and rental or property contract.
Due to the ever changing nature of COVID and Brexit in 2021, requirements for paperwork and appointments are changing daily. We recommend consulting directly with your original countries' embassy for the requirements and appointments you will need.
Culture and Food in Tenerife
Tenerife is owned by Spain, so the traditional customs of the mainland have transferred over to this island, alongside some original cultural differences.
The Spanish culture is prevalent in the islands small villages, with architecture being one of the main things you notice. Homes are frequently one story, with thick walls and bright colours. Most homes, restaurants and bars have indoor courtyards and lots of shade to protect from the year-round sunshine.
If you choose to head North, you will find more Spanish or Canarian natives, genuine and with English as a second language. You will find the villages follow the Spanish timelines, of midday siestas, late evening meals and nightlife that stretches long into the morning hours. The island's museums are located up North, and a few days up here you can explore the rich history of the island by visiting them all. North Tenerife hosts the biggest fiesta carnival of the year in February – the 'Carnaval de Santa Cruz de Tenerife'.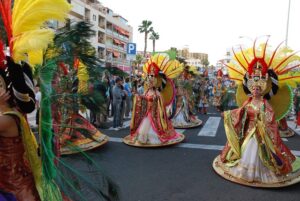 The Carnival is considered the second biggest and internationally recognized, just after Rio de Janerio, which is held in one of Tenerife's sister countries, Brazil. The Carnival lasts almost two weeks long, with bright colours, parties day and night, and many cultural traditions.
Alongside the main Carnival in February, Tenerife hosts a whopping 500 similar celebrations each year. They are dotted around the island, and celebrate a number of different things, however all have one thing in common – to party!
Tenerife traditional cuisine is Spanish influenced, with dishes like Tapas, Paella and Sangria. Many restaurants offer special deals on multiple Tapas dishes or combined 'meal deals' with Paella and Sangria. The cuisine is heavily meat, cheese and seafood. Vegetarians and vegans do have options here; however, they are limited.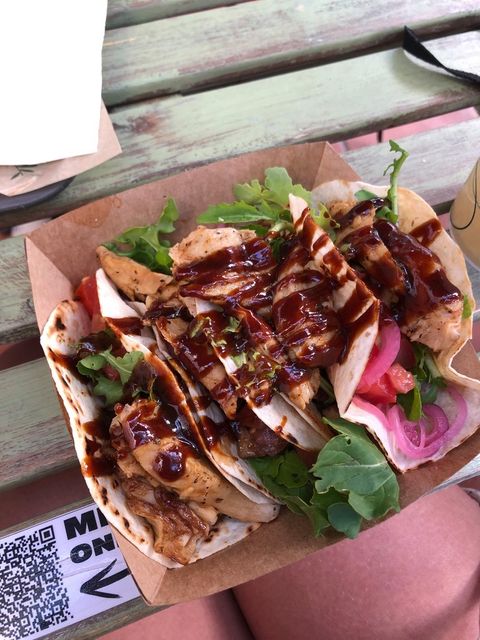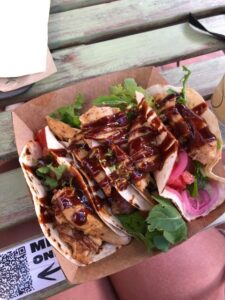 Tenerife has many banana plantations around the island, some of which you can visit. Bananas are the most common and cheapest fruit available, and you can also purchase Apples, Oranges and many other fruits and vegetables from supermarkets. Many are locally grown and delicious.
Roman Catholic is the most popular religion on the island, and you can find many cathedrals of dizzying architecture around the island. Catholic religious days are recognized within the community, and Sunday you may see some locals at their local church.
Towards the south, tourist part of the island, you will see less and less traditional Spanish culture. The resorts, hotels, restaurants and bars try to target the greatest number of tourists possible. Less traditional meals are found here, and some of the 'meal deals' are designed to sell, rather than to be enjoyed. If you're looking for a more traditional experience, the general advice is to head north!
Tenerife Nightlife
As Tenerife is owned by Spain, many Spanish nightlife habits have transitioned over to this island.
The first stop is often aperitivos at around 9pm. Aperitivos are small nibbles, enjoyed over drinks. Most places provide this for free, with one aperitivo per round of drinks. Quite often they are provided in the form of potato crisps, olives or mini toasted sandwiches. Remember to not eat too much, as your next step is dinner starting anywhere from 10pm.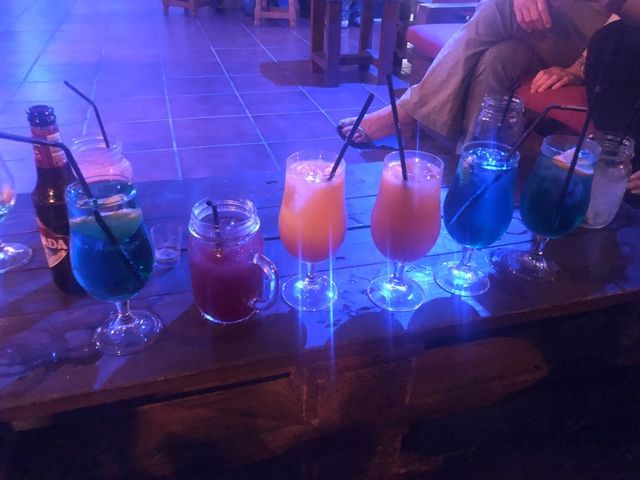 Eating out is common in Tenerife, and dinner can be enjoyed at many of the outdoor dining options alongside the beach or in the villages. After a few hours of eating, it's time to dance the night away with a full belly! Nightlife starts at 12am, and clubs don't close until 7am.
There are many different nightlife options on the island, from live music, to cabaret shows, clubbing or karaoke bars. Many places don't charge a cover fee and drinks are well priced, from €1 for a pint of local beer up to €8 for a specialised cocktail. Due to the large amount of nightlife options, if you look hard enough you can find some great 2 for 1 cocktail deals or free shots.
The most popular part of the island to head out is Los Cristianos and Las Americas. The famous 'Veronicas' strip hosts most of the late-night venues with pumping music and packed dance floors. Due to the warm nature of the island, there is no dress code, and you are often encouraged to sit outside.
If choosing to go out in Tenerife, be wary of the sellers lining the streets. With a lack of police presence and no law preventing them from approaching you, you may find they visit frequently along your night out – offering you everything from sunglasses, to roses, to some illicit substances. Illicit drugs are illegal in Tenerife and purchasing these could land you in some serious hot water. The other items are usually drastically overpriced, as these sellers' prey on drunk minds.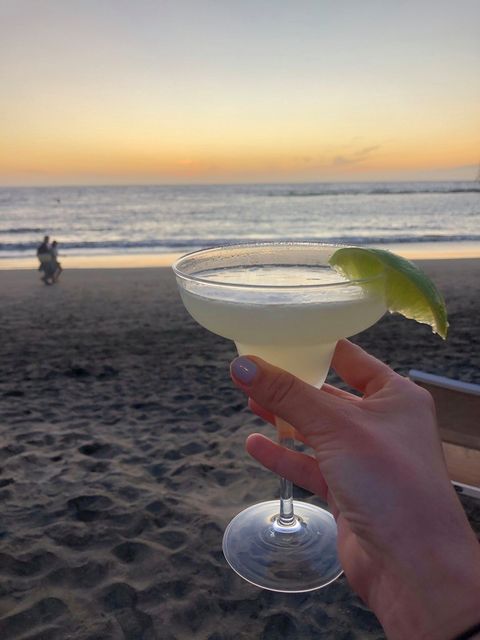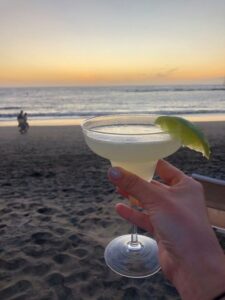 A great tip with these street sellers is to repeatedly say 'No' loud and clear. Unfortunately, even a little wavering in the tone of your voice could result in them continuing to hang by your table, pushing whatever they're selling onto you. It can sometimes get quite frustrating, and often interrupts conversations.
Finally, despite the low crime rate in Tenerife, pickpockets are very common in nightlife areas. Keep your valuables close and bags protected. Do not leave your phone on the table for someone to grab and don't appear too much of a target by drinking too much.
Things to do in Tenerife
Tenerife is full of bustling activities, many of them being free to do. The island is jam-packed with adventures for young and old, with any budget.
Some free activities
The Beach

You wouldn't be a nomad in Tenerife without enjoying its many beaches. Tenerife has almost 65km (41 miles) of coastline to explore. There really is one for everyone, from the rugged coastlines of Playa de Los Gigantes, the black sand beaches of Playa Jardin, to the quieter man-made bays of Playa di Camison.
Entry to every single beach in Tenerife is free, as well as enjoying the sand and the water. You can bring ball sports to enjoy, surf boards to enjoy the waves, or just play about by the water's edge. Most beaches are easily accessible, by bus, walking or car. Many will have opportunities to hire lounges for the day, as well as lockers. If you head to a popular beach, you may even find beachside café's, serving up food and drinks.

Walking and Hiking

Teide national park, Canary Islands. Photo by Erdmann-Crew

Depending on where you choose to stay in Tenerife, you can always find somewhere to walk. The beaches of the south are paved, some even stretching into the ocean. These paths are bustling with restaurants, fresh sea air and lots of people watching opportunities. Walking up and down the beachside is free, and there are many opportunities to stop for lunch or a drink along the way. If you like, you can even park yourself down on one of the many free rest chairs provided and watch the sunset, before the walk back to your accommodation.
If you head into the North or up the mountains of the island, there are many hiking opportunities available. All hikes are free and are varied levels of difficulty. The most popular hike to do is Mount Teide at night, where early risers find themselves pulling on their boots at 2am for the steep climb, making it to the peak for sunrise at 7.
If you're an avid hiker, head to the various information desks around the island to obtain maps and discuss what hikes work best for your fitness level. Always take into consideration the weather, length and steepness of your climb before embarking it!

History and Anthropology Museum

If you find yourself on a weekend with nothing to do, take some time to learn about the rich history and culture of Tenerife. The museum is located in La Laguna and has free entry on Fridays and Saturdays between 1pm and 5pm. The museum itself is quite large, so if you find you don't make it through in one day, a return visit will cost you only €3 per ticket.
Mid-range activities
For more of a modest budget, there's plenty of things you can still do on this amazing island.
Kayaking and Snorkelling Tours

For around €40 each, there's many tours you can take to explore some of the water worlds of Tenerife. The sea around the island is home to many whales, turtles, dolphins and fish species. Most trips depart from the busy centre of Los Cristianos and can take anywhere from 2 hours to a full day. Most include all the equipment you need – whether you choose to snorkel or stay above water in a kayak. Due to the high competition for these services, it's best you shop around to find exactly what you're after. Many of the agents will throw in extra deals and lunch specials, if you know how to bargain!

Siam Park

One of the biggest water parks in Europe, Siam Park is great fun for all ages, as well as being reasonably priced. Adult tickets start at £35 and include entry into the park as well as all the rides you can handle. You can spend your day at the white sand beaches, catch the surf at the Wave Palace or kick back on the lazy river. If you prefer to get your heart pumping, there's over 30 rides to enjoy – including the almost vertical Tower of Power. A note to mention that whilst ticket prices are affordable, lunch, locker hire, and drinks can add up on the day – so bring your own food if you're on a budget. If you're short on time, have a look to purchase tickets online prior to your entry, which can include upgrades to fast pass queue jumps, among many other benefits.

The Zoos – Loro Parque and Monkey Farm

Want to see some of your furry friends? Tenerife South has two different zoo options, both very affordable. The largest zoo on the island is Loro Parque, with mammals, birds, fish and reptiles. A visit to Loro Parque can be filled with visiting enclosures of Lions, Penguins, Parrots and Killer Whales. Adult ticket prices are again €35, which includes entry into the park and free viewings of their very popular Sea Mammal show.
If you're on a little bit more of a tighter budget, the 'Biggest Little Zoo in the World' is the Monkey Farm, at only €10 per ticket. The monkey farm has, you guessed it, only primates! Ticket prices include entry into the farm, and there are many opportunities to add on extras – like feeding a lemur!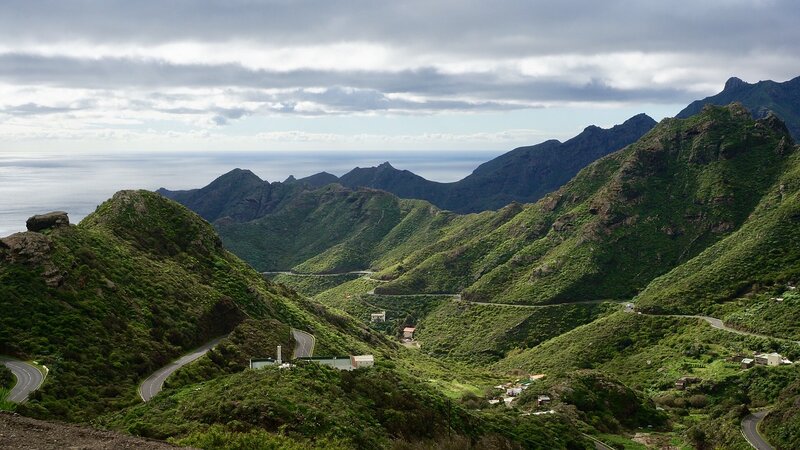 High Range Activities
Feeling a little boujee? Here are some high range activities you can do in Tenerife.
Tandem Paragliding

If you want to see Tenerife from above, paragliding is a jaw-dropping way to do it. Strapped in with an instructor, the paragliders jump from peaks in Adeje and Ifronche, depending on how high you want to go. You fly down to the ground, whilst the instructor twists and turns the parachute to ensure a smooth ride. For around €120 per flight, you are collected from your accommodation and the rest is up to your instructor. The entire process takes around 2 hours, the flight itself being 20 minutes.

Submarine Safaris

Live out your wildest child-like fantasies with an underwater trip in a real submarine. For a half-day of unforgettable fun, you can experience the ocean like no other. An adult ticket costs €53, and includes hotel pick up and drop off. Heading 30m (100ft) underwater, expect to see all types of sea life, from the comfort of your own window and cushioned seat. After the tour, you are given your own dive certificate, as well as given plenty of time to explore the area before being dropped off at your accommodation.

Scuba Diving

Prefer to do things on your own? Scuba diving is also available in Tenerife, for the individuals who aren't afraid to get wet! Explore the ocean depths with diving professionals, and see the sea life up close. One dive is €37, which includes a half day exploring and insurance. If you need gear, this will come at an additional cost. Again, there are many competitors for Scuba Diving, so ensure you shop around for the best deal!
Best Time to Visit Tenerife
One of the best parts of Tenerife is arguably their eternal Spring climate. Tenerife has earned its reputation within Europe as an all-year-round location to visit or live. The sun shines here more than most places in the world – the sunniest parts of the island being the South and the West. The North is also warm, however with its rainforest vegetation, it does receive more rain than the rest of the island.
The minimum and maximum annual average temperatures in Tenerife are about 15ºC (59°F) in winter – December through to Jan and 24ºC (75.2°F) in Summer – June through to August. However, in Summer, sometimes the temperatures can reach into the high 30's so be prepared for some sweltering sun!
Generally, the closer you head to the centre of the island – towards Mount Teide, the more unpredictable the weather becomes. As the altitude rises, the temperature cools, and in winter, occasionally you will see snow at the top of the mountain. 
If the sunshine is what you're heading to Tenerife for, stay south. The average rainfall never exceeds 50mm/day across the year, and the ocean water temperature never drops below 15 ºC (59°F). You'll also get the most amount of sunlight – up to 8 hours a day in Summer. Plenty of time for a swim in the morning and a sunset drink in the afternoon at one of the many beachside bars!
Tenerife for Families
Tenerife is extremely family-friendly, thanks to its many resorts and activities for kids of all ages. Crime rates are low across the entire island, with the biggest risks being scammers or pickpockets. That being said, keep your child within view no matter where you are, and only use reputable services which involve them.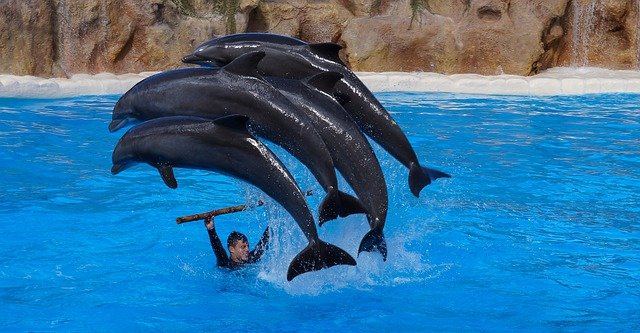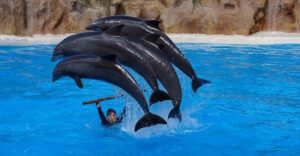 The most exciting family friendly activity on the island is the thrilling Siam Park. One of the biggest water parks in Europe, it has rides for the biggest adrenaline seekers, and many sections for the little ones. It's a must for a fun-packed family day out!
Many of the tours on the water are great for kids – sign up for a whale or dolphin watching tour, go underwater in the Submarine tours, or get the big kids on a banana boat ride.
Prefer things on land? Take a trip to the Butterfly Farm, or the Museum of Science. You can even sign the kids up for camel rides in El Tanque.
In addition to the many family friendly activities available around the island, there's also many long and short-day cares, private and public schools. You can even be at the beach together in the morning and drop the kids off at the kids' club for the afternoon, whilst you get some work done!
Living in Tenerife
Tenerife Transportation
Getting around Tenerife is simple, as the island is well connected with modern highways and a great public transport system.
The buses in Tenerife are run by a company called Titsa and are called 'WaaWaas' by the locals. They are easily identifiable by their bright green colouring. The buses are modern, and are more coach-like, rather than bus-like. They are air-conditioned, and have modern seating with belts, if you wish to use them. Storage within the bus is limited, and if you are boarding with large enough items (like suitcases), expect the bottom of the bus to be opened by the driver, where you have to manually store your cases underneath the seats.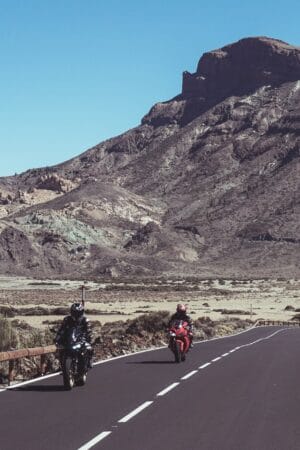 The buses run frequently along the island and are extremely affordable – with rides costing no more than €3. To pay for a ticket, a Ten+ bus pass is needed. You can get a Ten+ bus card from the many outlets around the island. Look out for the bus pass logo (the words 'ten+' in blue font) which should be stickered on the entranceway of the store. The card itself costs €2 which you then load with credit in €5 increments from €5 to €100. We recommend loading up at least €20 for a week of frequent travel. You can pay for this using cash or card, and it will not expire for 12 months.
The bus timetable is available through the free Titsa app, or on the Titsa website. The bus timetable and routes are also shown through Google Maps. You will need to tap your card on entry and exit from the bus, using the readers provided. After tapping on your exit, you will be shown how much is left on your card. If you forget to tap, you will be charged a full day's rate (€4).
You can use your Ten+ card on all bus and tram routes on the island, however you can't use it on the bus routes to Mount Teide. These tickets will need to be purchased separately.
An important thing to note is whilst Tenerife's bus system is affordable and frequent, rides between locations can be a lot longer than by car. Bus routes will often head into side streets, up and down the island – taking an hour, rather than 10 minutes by car. As a result of this, a lot of long-term stayers choose to buy or rent a car.
Renting a car is easy with many places offering discounted monthly rates and quality vehicles to choose from. Petrol is highly affordable, and parking is mostly free. Alternatively, if you don't want to drive, you can easily hail a taxi from the many stations around popular hotspots.
Fitness and Health
Tenerife has year-round Spring weather. This means it's almost always warm and dry, with plenty of sunlight hours to get physical!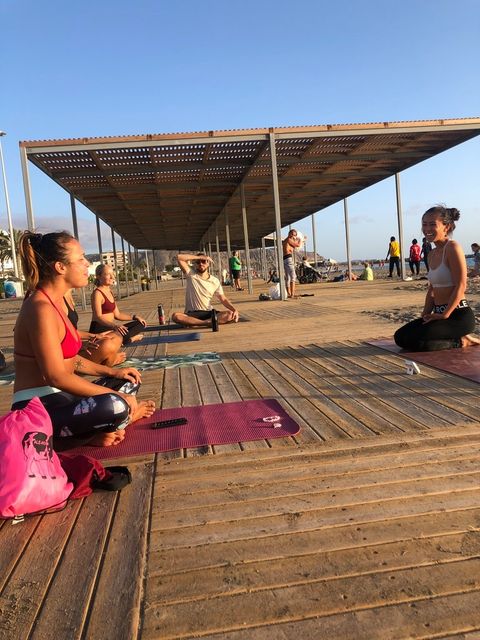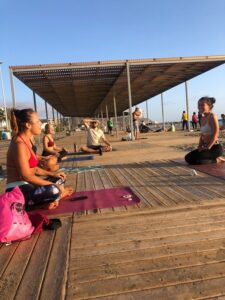 Tenerife's main form of exercise comes from the water. Locals and tourists enjoy daily ocean swims, surfing, or kitesurfing. Depending on the time of the year, you should see most people out on the water most days enjoying the tepid temperatures. Along the beachside, most paths have been converted to allow easy walking and running. As the island has many inclines, the paths are frequented by cardio lovers enjoying the sea air whilst getting their heart pumping.
If you prefer walks with more of a view, Tenerife has many mountains for hiking, the famous being Mount Teide, which takes a whopping 12 hours to climb. There are over 100 different hikes on the island, from easy to expert levels. If you wish to go on a hike, do some research into the trail and ensure you are well prepared.
Alongside the outdoor activities, which also include beach volleyball, outdoor gyms and yoga, the island also has plenty of indoor gym facilities for public use. The most popular is 'Activate Sports Club', located in Costa Adeje, on the south of the island. For a small daily or monthly fee, you get full access to their weighted area, group classes and restroom facilities. In addition to their indoor facilities, Activate also has private beach volleyball courts, pilates machines, personal trainers and a healthy café. For more information on this venue, check out their website: https://activatesportsclub.com/.
Tenerife People
Tenerife is owned by Spain, so many of the Spanish cultural qualities are imminent in this island. The permanent residents and original island inhabitants are friendly, colourful and outgoing. Tenerife locals speak Spanish, however you may notice they drop the S from some words – like 'Gracias' being changed to 'Graziah'. Quite frequently, you'll notice a conversation between two locals with hardly any words spoken. This is common in Tenerife, especially in Summer, when it's too hot! Person one will be speaking, and you'll see person two answering with 'Si' (Yes) or 'Vale' (OK). It is not considered rude, simply locals take turns in speaking.
As Tenerife is a Spanish culture, locals are night owls! You may see them eating their lunch at 5pm, and not going out to dinner until 10pm. Most nights out start at around 11pm and finish at some time in the morning – with the biggest party animals stumbling home right up until 7am. Tenerife also has 14 public holidays and fiestas per year, the main one being the northern Santa Cruz carnival in February.
You will see smaller ones pop up all through the island, with different themes and cultural significance – however, with one similar goal: to celebrate! They are all very similar – plenty of local food, free-flowing drinks, pounding live music, costumes and energetic dancing. If you choose to attend one, get a good spot to watch the parades and be ready for a day of fun!
Tenerife locals are relaxed, friendly, and love to spend their time outdoors. You will see locals sunbaking all over the many beaches, even up on the rocks in some cases. The biggest difference between the locals and the tourists, is that the locals know when it's too hot! The locals use sunscreen, sit at covered cafes, and walk the streets in shaded areas.
Commonly, you'll encounter more expats and tourists than you will locals – unless you specifically find the Spanish neighbourhoods. Tenerife has almost 5 million tourists annually, visiting all the way from the Spanish-style North of the island, right down to the touristic South. Brits and Irish are the most common visitors, with over 2.5 million of them visiting yearly.
You'll find the south of the island in particular lined with English, Scottish and Irish themed bars on every corner. The next common tourists are from Germany – direct flights coming from most major cities. Finally, due to the special visa exemptions for the Nordic countries, you will find many people from Denmark, Norway, Sweden, Finland and Iceland.
The south of the island is geared towards these tourists, with many of the restaurants in Los Cristianos serving Tapas and Sangria deals, as well as three course meals for €9. A specific way of telling the locals from the tourists is the tie they eat their meals, and where they sit on the beach. Tourists will often eat lunch around 12, dinner at a 7 and use sun loungers. You will also notice most tourists are a bright shade of pink, severely underestimating how burnt you can get in the sunshine!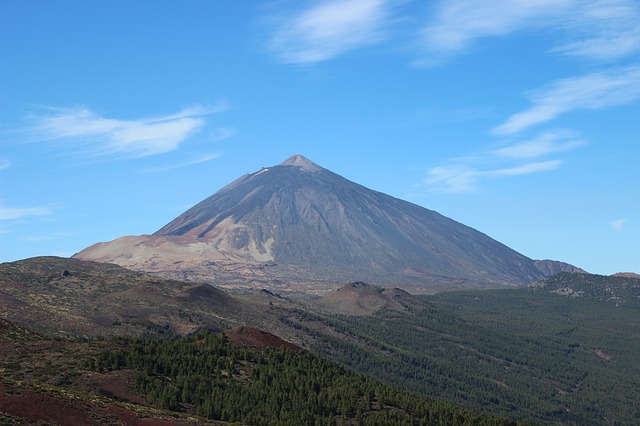 Tenerife Insurance and Medical Care
Tenerife is a very adventurous island, with sports and outdoor activities aplenty. Unfortunately, participation in these activities can run the risk of injury. Tenerife has five major hospitals, in both the north and south of the island. In addition to these, Tenerife also has many medical centres and chemists, for smaller, non-serious issues.
Medical centres and chemists can be identified by a green + symbol, often located on a sign in front of the venue. Most hospitals and medical centres have staff who speak both Spanish and English, however if you're looking for your native language, it's best to consult your embassy to point you in the right direction.
If your home country is part of the European union, it's recommended you obtain an EHIC (European Health Insurance Card). This allows all EU residents to have access to state-provided health care at a lower cost or entirely free of charge. If your country is not part of the European union, a sufficient travel insurance policy should cover you for most medical costs on the island. For a great nomad insurance option, check out World Nomads policies, which can be purchased online, anywhere, anytime.
In general, participating in any strenuous activity on the island you will be expected to sign a safety agreement before starting. The staff responsible for your safety should be qualified and trained to handle any emergencies, helping to escalate it to health professionals if the injury is serious. 
Make sure you are fully covered by reading our full Digital Nomad Travel Insurance guide.
Jobs in Tenerife
As a digital nomad, you may find time to pick up extra work in Tenerife, alongside your online methods of employment. Tenerife is a tourism focused island, with jobs regularly focused in this sector. Some jobs you can look into are:
Watersport Instructor. If you are a qualified surfer, fisherman, kayaker or anything in between, you can teach locals and tourists.

Tour Guide or Personal Driver. If you've spent some time on the island, you can consider being a tour guide, or a personal driver for tourists.
Skipper. If you have a boat license, you can consider offering personal ocean tours, fishing tours or steering the ferries between the islands.
Restaurant Work. There's plenty of cafes, restaurants and bars dotted around the island. If you have restaurant experience, you can consider working as a waiter, bartender, chef or kitchenhand.
Hotel Employee. Mostly along the south of the island are lots of resorts, Airbnbs, hotels and motels. You can consider working as a housekeeper, concierge, front desk assistant or hotel maintenance within these properties.
As of January 2020, COVID has drastically affected many of the roles available within this list. Many of the locals of the island have missed the Summer 2020 season due to the travel restrictions, drastically affecting their financials for the year. Please take into consideration the locals of the island and their need for employment, before applying.
If you have online skills, join the many Facebook groups available for digital nomads, and see if you can offer any of your services. You will find many nomads looking for a skill exchange, and this will reduce the risk of taking jobs from locals.
Check out our Digital Nomads Jobs Postings to find the best jobs available for Digital Nomads.
Nomad Friendly
Value for Money
Internet
Workspace
English
Food
Safety
Health
Transportation
Friendly
Quality of Living
Tenerife Cost of Living
Tenerife is an extremely affordable island, with many opportunities to make your paycheck stretch far. Many of the activities to fill your days can be free – every beach is free to visit, walking the boardwalk alongside is free, and ocean swimming is also available, without having to pay a single cent.
A family of four estimated monthly costs are just over €2000, whilst a single person's cost is almost €600. This is not taking into account rent costs. Renting a one-bedroom apartment costs anywhere from €400-€600 monthly, depending on where you choose to live.
A meal in a restaurant is around €10, with the more luxurious options costing around €50 for two. Pints of the local beers can be found for €1, and a cup of coffee less than €2.
If choosing for paid entertainment, fitness clubs cost around €35 for a monthly pass, and a rental on a court (i.e. tennis) is about €15 for an hour. A cinema ticket will set you back €8.
A week's worth of groceries can cost around €20, with many options to save even further on that, by visiting LIDL and purchasing your fruits and vegetables locally. Overall, the cost of living in Tenerife is very comfortable. 
Of course, due to the low cost of living, salaries are often reflected in this, with the average Tenerife local earning just over €1000 a month. If choosing to live and work in Tenerife, you will need to take the smaller salaries into consideration.