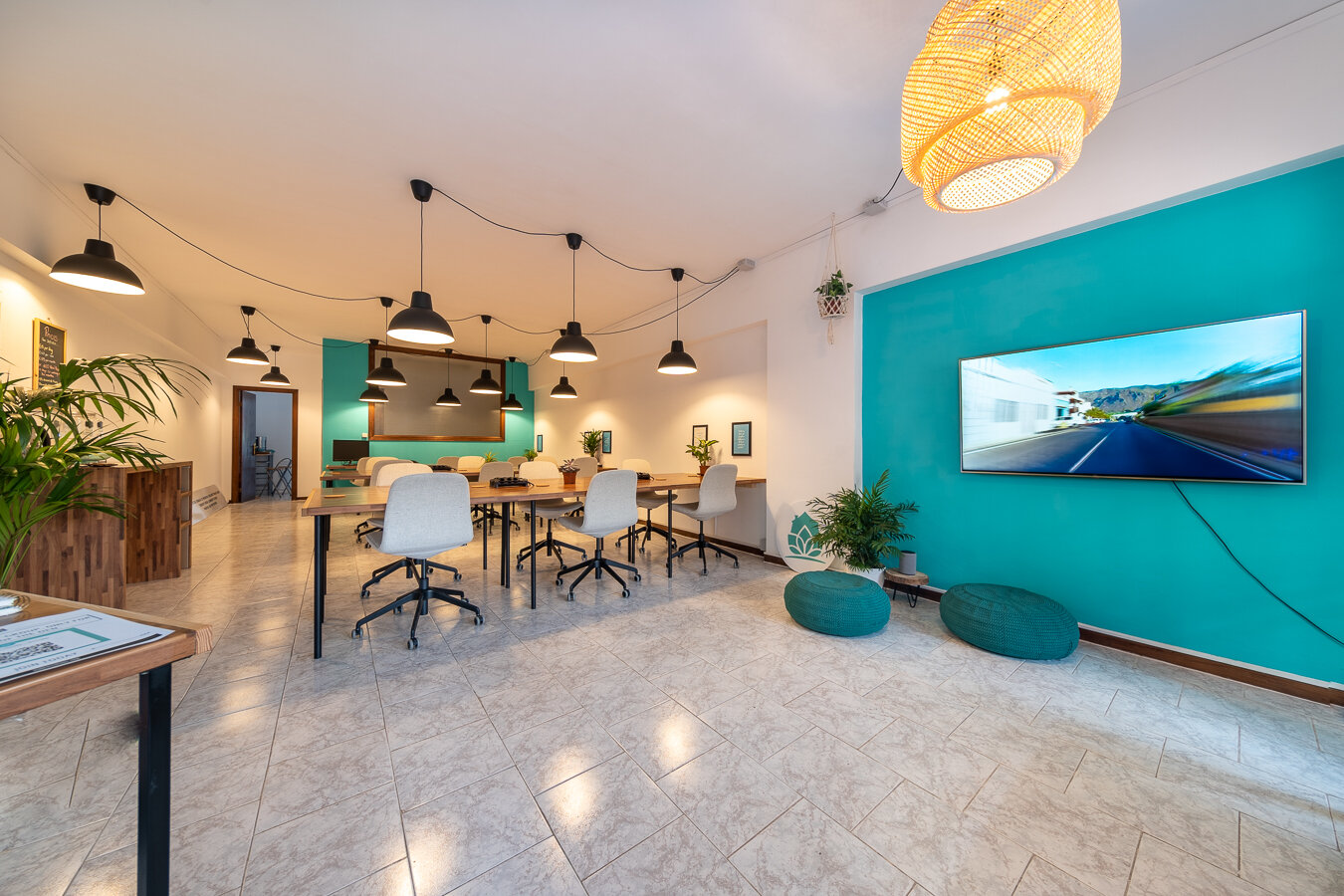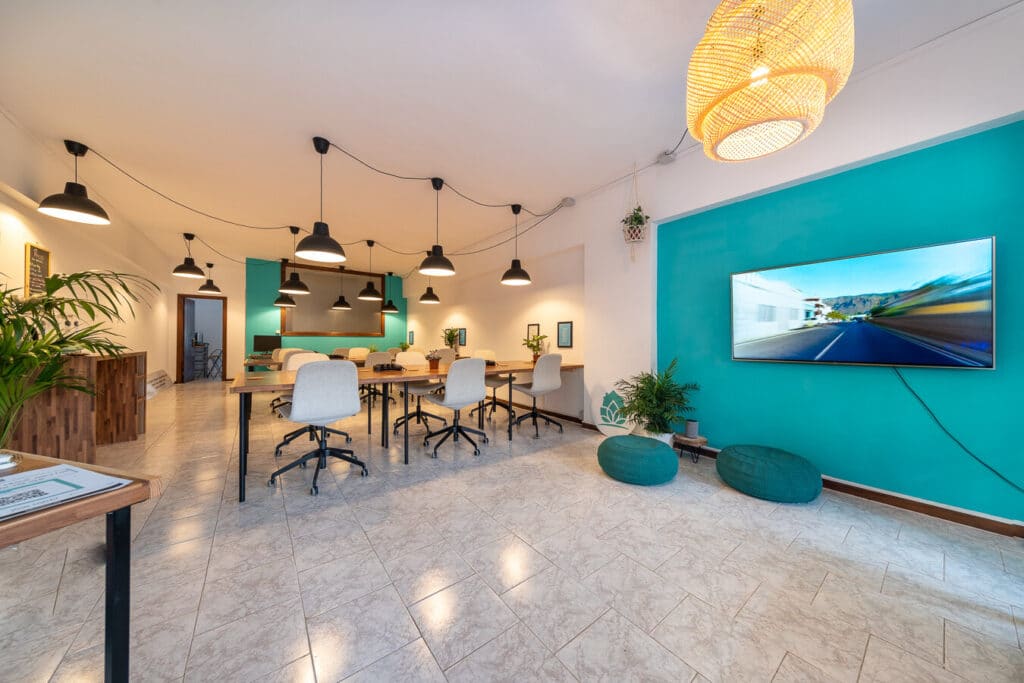 Our unique and modern workspace is about good vibes and a chilled, boutique environment. A place to belong, to feel part of Tenerife's growing Digital Nomad community, and create lasting friendships.
With spacious desks, comfy chairs, and located just a stone's throw from the beach, we have all you need to survive the working day.
We have a therapy room in-house to book a massage during your break, yoga lessons in our private courtyard before you start work, yummy vegetarian and vegan food delivered to the office, and even evening Salsa lessons to get your body moving when you finish.
So what are you waiting for? Come and check out the Den for yourself.
In order to receive the benefit you must add your valid membership card to the reservation email
Adeje, Tenerife, Canary Islands