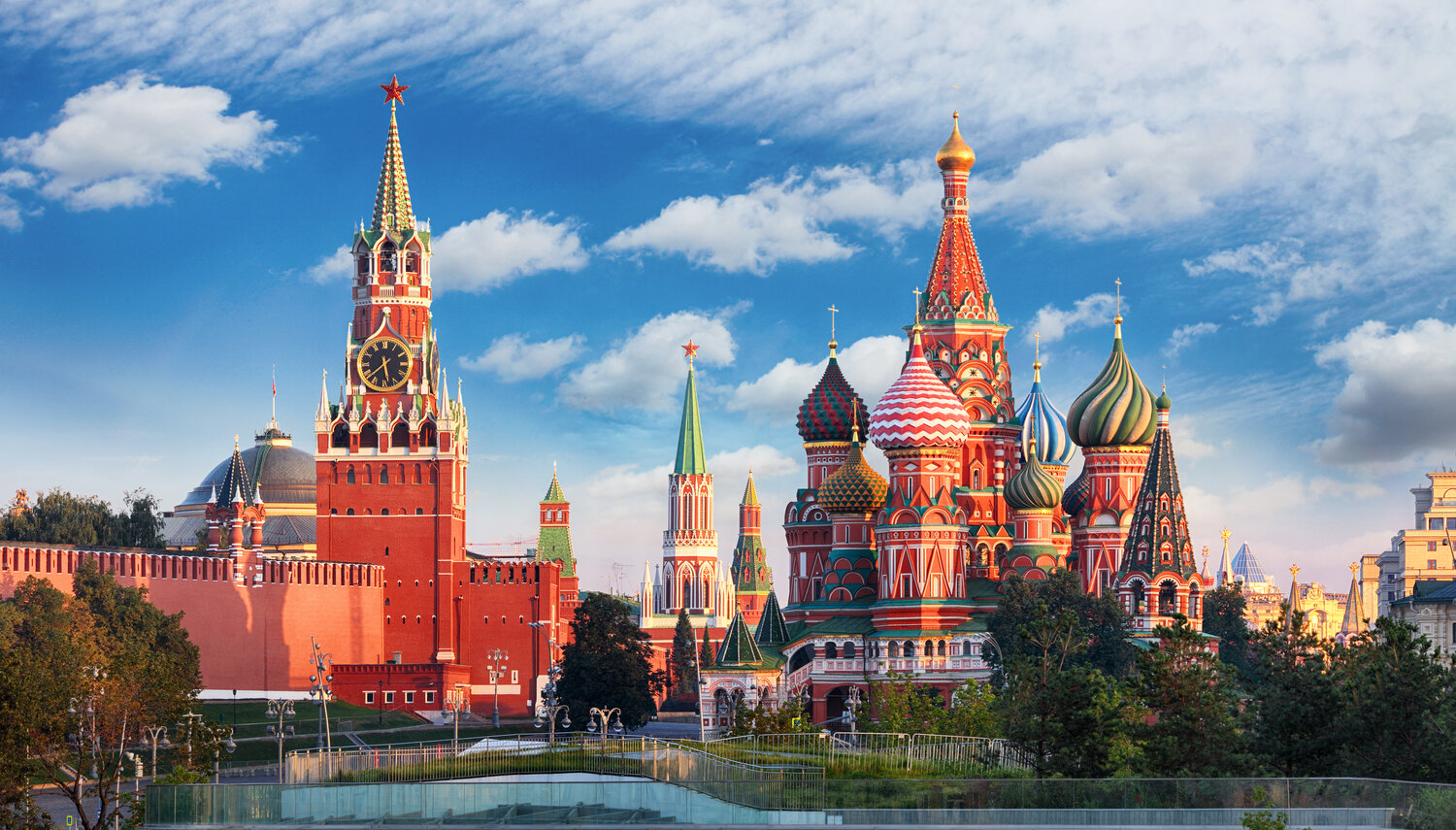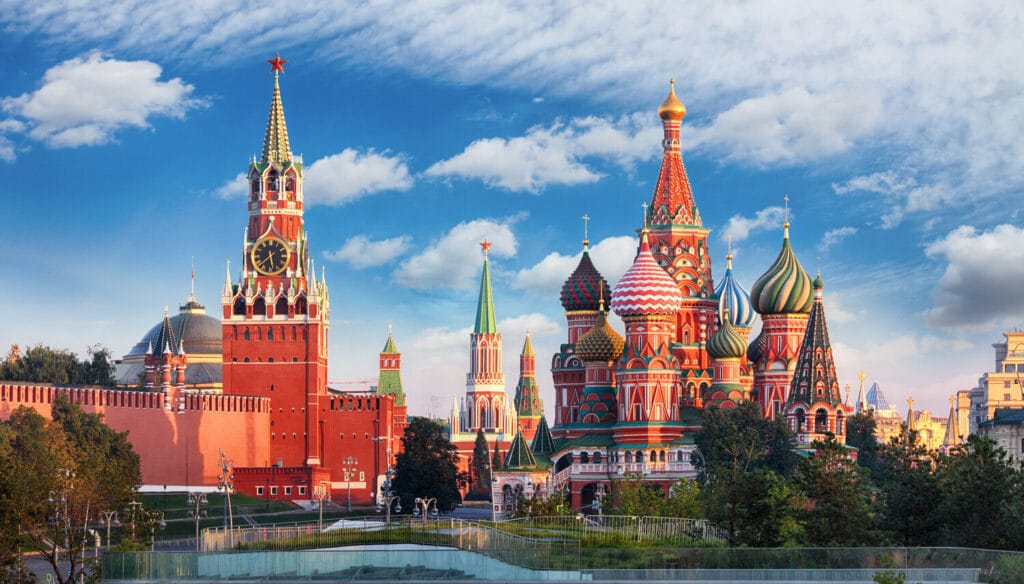 A Digital Nomad Guide to Moscow
Moscow is located on the banks of the Moskva River, in the Central Federal District of European Russia. It is the country's capital, the northernmost megacity on Earth, and the most populous city in Russia and Europe. It is an important political, economic, cultural and scientific center.
In the course of its history, the city has been the capital of a succession of states, from the Grand Duchy of Moscow in the Middle Ages to the Russian Zarato and the Soviet Union, except for the period of the Russian Empire. In Moscow you will find the Moscow Kremlin, an old fortress where today the office of the President of Russia is located. The Kremlin is also one of several World Heritage sites in the city.
Moscow has a lot to offer expats: a variety of international schools, well-attended private health centers, international companies, restaurants of all kinds, a hectic nightlife and a transport network that includes three international airports, nine railway stations and one of the deepest subway systems in the world that is second only to Tokyo in number of people. However, Moscow is also the most expensive city in Russia, and this is especially reflected in the costs of accommodation and school fees.
The cultural offer is incomparable and you can choose between classical ballet, contemporary art, exploring part of the history of the city, live music of all kinds and crazy parties. Of course, you should consider that in winter temperatures are below zero and summers are short.
Moscow is undoubtedly a curious city where you can discover a new culture and a different way of life.
Nomad Friendly
Value for Money
Internet
Workspace
English
Food
Safety
Health
Transportation
Friendly
Quality of Living
Living in Moscow Overview
| | |
| --- | --- |
|  Meal, Inexpensive Restaurant | $10.46 |
| Domestic Beer (1 pint draught) | $3.27 |
| Cappuccino (regular) | $2.53 |
| Loaf of Fresh White Bread (1 lb) | $0.57 |
| Water (1.5 liter bottle) | $0.56 |
| One-way Ticket (Local Transport) | $0.65 |
| Basic Utilities (Monthly) | $113.09 |
| Internet | $6.41 |
| Fitness Club (Monthly) | $41.71 |
| Apartment (1 bedroom) in City Centre | $891.58 |
Currency: Indonesian rupiah (Rp)
[erw_exchange_rates_widget lg="en" tz="0″ fm="IDR" to="EUR,USD,GBP,AUD,JPY,RUB" st="primary" cd="" am="15000″][/erw_exchange_rates_widget]
ATMs
Max Withdrawal: Rp 3,000,000
Withdrawal Fee: Rp 30,000 – Rp 50,000
Use of Credit Cards: Mostly Cash
Digital Nomad Personal Experience in Moscow
I think Moscow is an interesting place to live. However, as with other cities, it has its advantages and disadvantages. Among the advantages, or rather the things that I like about this beautiful city, are the architecture, the culture, the parks, the cafes, the museums, its public transport system in which you rarely have to wait more than a minute for the train, the stained glass and marble of the beautiful Soviet subway stations, the intricate debates in the bars, the conversations on topics that in other parts of the world seem obsolete like freedom, the twisted and intelligent Russian sense of humor, the fact that you should always carry flowers or a gift to birthday parties, the creative sarcasm they have and their people. I can't say that the inhabitants of Moscow are particularly friendly but there was always someone to help me when I needed it and company to share the good times.
The downsides of Moscow for me are its cold winter weather, the traffic, the pollution, the booming city prices, the casual misogyny, the lack of diversity in terms of beliefs and races, the lack of confidence that institutions inspire, the dictatorship of technicality where paperwork overwhelms you, and the rudeness in interactions. Also, that there is nothing planned that makes your life a bit difficult if you are a person who likes to have everything planned two weeks in advance. The good thing about it is that it makes you a more spontaneous person and leads you to live more in the present moment.
Regarding food, many dishes combine things that do not seem to fit at all but finally surprise you; a bit like Moscow's people.
I think Moscow has a hard side that hits you but at the same time that is what teaches you to enjoy more the incredible moments that it gives you as well. It is a mixture that does not leave you indifferent.
Work in Moscow
Best Places to Work in Moscow
Moscow has an impressive amount of square meters covered by shared workplaces with more than 100 coworking locations and 130.000 square meters around the entire city.
WeWork
There are many unique and convenient options that entrepreneurs can choose from. For example, WeWork has four locations in the Russian capital with a total of 17.800 square meters. The headquarters of Ulitsa Bol'shaya Yakimanka 26 is a modern and cozy space that has showers, baristas and a wellness room, among other things. In addition, it accepts dogs.
SOK
SOK is a smart office chain with three locations in the city. Here you can choose an open space, a personal office or design your own one. It also organizes events, meetings, conferences and talks that are available free of charge to tenants. Costs start at 23 USD per day and 136 USD per month. The quality of the furniture and the design will surely surprise you.
#tceh
#tceh (Myasnitskaya st. 13/18 (m. Turgenevskaya)) brings together professionals from the technological field. It offers many opportunities to learn from the CEOs of already successful companies during the events and meetings that are organized here. The coworking space partners with the Internet Initiatives Development Fund that it is a Russian venture capital fund that invests in tech startups. It has 24/7 access and events, among other things. Monthly costs start at 270 USD.
Rabochaya Stantsiya
Rabochaya Stantsiya has 4 locations around Moscow. In each address you can find everything you need. It has printers, negotiation rooms, cafeterias, snacks and 24/7 access, among other things. Each venue has something unique. For example, Kurskaya has an artsy atmosphere, while there is a capsule hotel available to residents at Plaza station. Among the chain's tenants are such famous brands as Unilever, Adidas, Nike and Greenpeace. It costs at least 400 USD per month and there is the opportunity to rent the first day for free.
Collider
Collider is a 2.700 square meter workspace. Here each resident has 10 square meters. It has large meeting rooms, a dark room, small meeting rooms, many cozy sofas, a full amphitheater, lots of parking spaces, a bar and a function room.
CEO Rooms
CEO Rooms is a business-class smart office network for small and medium-sized businesses. The CEO Rooms are designed so that residents can easily meet and cooperate, while at the same time allowing them to work in peace. The spaces are modern and bright.
Coworking SREDA
Coworking SREDA is located on the 19th floor of the Federation-East Tower. It has 2.500 square meters and space for 200 people. It has rooms with different designs, Skype rooms, meeting rooms, rest areas, event rooms, cafeterias, ergonomic chairs among other options.
For those who prefer to save the money they would pay for a workspace, there is a free option available, both short-term and long-term. Moscow has several state coworking spaces located in different parts of the city. Here entrepreneurs can not only work, but also get some consultation and legal support. However, to obtain a place one must be officially registered as an individual entrepreneur or as a company and office equipment is not available. Some of the addresses of these free offices are: Srednyaya Pervomayskaya st. 3, Avtozavodskaya street. 1, Kakhovka Street. 37/1, Michurinsky pr-t 27/2.
Best Places to Live in Moscow
Best Neighbourhoods
Moscow grew in circles around its historic center. Today, the city is divided into twelve okrugs or administrative divisions which in turn are divided into 146 districts.
Expats moving to Moscow can choose between expat-only communities in affluent suburbs or a more local experience in other neighborhoods. Families with children often prefer expat complexes. They usually have nearby international schools, their own medical facilities, and lots of green spaces. The distance to work, due to traffic, should also be considered.
Anywhere between the Kremlin (the central point) and the Garden Ring is part of the central district of Moscow. However, here the rental prices are high.
Tverskaya
In the suburbs of Moscow on the Boulevard Ring you find the Tverskaya neighborhood. It is a central area for tourists and expats, with the main attractions of the city. It has modern amenities and a busy nightlife ideal for the youngsters. On the other hand, Patriarshiye Prudy has a beautiful park, it is very close to several subway stations. Since it is a quiet residential neighborhood very close to the center, the prices are expensive.
Christye Prudy
Christye Prudy neighborhood, also on the Boulevard Ring, is centered around a lake and has the opportunity to rent boats in the summer and ice skate in the winter. It is one of the popular suburbs for French expats due to the fact that the French international school is close by.
In the Garden Ring is located the Arbat District which is a pedestrian zone with beautiful architecture, cafes, restaurants and embassies. Rental prices are also high here. Tretyakov Gallery Area is relatively centrally located. It is a popular arts area with many shops, cafes, bars and a lively nightlife.
Pokrovsky Hills
Among the Moscow suburbs near the Ring Road is Pokrovsky Hills neighborhood, northwest of the city center. It is located next to the Anglo-American School in Moscow and has its own European Medical Center. Not that far, Rosinka neighborhood benefits from being the home of the British International School.
Frunzenskaya
Beyond the Garden Ring is the Frunzenskaya Area, one of the greenest areas in the city overlooking Gorky Park. This area is popular with families.
Barrikadnaya
The Barrikadnaya Area is home to affluent expats in its various luxury residential developments. Access to public transportation is good and the US Embassy is nearby.
Moscow also has several cities nearby with direct trains such as Podolsk, Odintsovo, Lyubertsy and Korolev. While each of the cities listed below can be reached from the city center in 30 to 55 minutes door-to-door by train, it takes significantly longer by car.
Find an Apartment in Moscow
If you have a big budget, the easiest and fastest way to find accommodation in Moscow is by resorting to a real estate agency. They will tell you how long it will take to get to work from each selected area and what the advantages and disadvantages are. In addition, you will be able to avoid problems with the language and with understanding how the real estate market is managed in Russia, because they will explain everything in detail. In the city there are several agencies that specifically cater to the expat community, such as Expat Flat and Troika Relocations. Their staff members speak fluent English and will be able to help you with the registration process and bureaucratic hurdles.
If you don't want to pay agency fees, you are not fluent in Russian, or you are unfamiliar with the Moscow rental market, you should find someone local to help you that you can really trust. The danger of being scammed by landlords and fake agencies is high.
Today rental prices are lower than in the past due to the large number of apartments being built and the decrease in foreigners moving to Moscow. However, the real estate market in Moscow is very competitive and therefore prices are not as cheap as in other capitals of the world.
Rental prices in Moscow are usually listed with measurements in square meters and a monthly cost in rubles or US dollars. A one-bedroom apartment in the city center costs around 1.000 USD a month. For a three-bedroom apartment in good condition, you can expect to pay between 1.500 and 4.000 USD. What causes the price to fluctuate is the location, in what condition the apartment is and what amenities it has. However, there is room for negotiation with rental prices in some cases, for example through Russian utilities or negotiating furniture and redecoration. Most owners accept bank transfers in rubles or dollars. 
Consider that if you move to Moscow hired by a company, you may negotiate with them to include the rental of the house and the related costs in your employment contract.
If you use an international real estate agency, the rental agreement will be drawn up in both English and Russian. The rent is usually denominated in US dollars according to a fixed rate established in the contract or according to the current rate of the Central Bank. 
Without an international real estate agency involved, it is likely that the agreement will be only in Russian and that the monthly rent will appear in the contract in Russian rubles. If you want it in English and you don't speak Russian, you may be responsible for paying the costs of translating the contract.
In Moscow, basic services such as water, heating and facility management fees are often part of the rental price. However, additional bills for electricity, internet, television and telecommunications services are usually separate payments by the tenant. Public services in Russia are state-owned and generally cheap. This means that tenants have no control over when the heating is turned on and off if they live in a typical Russian apartment, rather than a luxurious Western-style building. Also, in the summer, hot water is turned off for up to three weeks citywide for routine maintenance.
Most Moscow landlords also need a one-month rental deposit. If you are using a real estate agent, they will likely charge you a precautionary fee to secure the property, as well as administrative and arranging services for drafting rental agreements.
If you have a good knowledge of the Russian language and want to get a better price, you can look for accommodation in Moscow in newspapers or on websites such as Gdeetotdom, Cian, The Locals and Kvartirant as Gdeetotdom, Cian, The Locals and Kvartirant.
Once you have moved, you should register with the relevant authorities as soon as possible. Your employer or your landlord has to register you within seven working days after your arrival in Russia. If you are staying in a hotel, they will take care of it. Make sure you are registered on time because violations can lead to fines and even deportation. Any change of address at a later time will also need to be registered with the authorities.
Cheap Places to Stay in Moscow
If you have a low budget, look for apartments and room rentals in the cheapest areas. Room rentals are especially popular among young people in the city, and are a great way to meet new people and learn more about different cultures. You can check for opportunities in FB groups like: Rooms For Rent In Moscow, Moscow property to rent | Rent Houses, Flats / Apartments, Rooms,  RoomMate and Flat Finders, Moscow, Russia and Rent Room in Moscow. You can also contact expats thorough web pages like Couchsurfing and Internations in order to ask them about apartment sharing opportunities.
If you are in town for a short time, Moscow has several hostels with shared rooms for 3 USD per night. Some of them are: Хостел на Каширке (3к1 Kashirskoye Shosse), HotelHot Krasnoselskaya (Ulitsa Olkhovskaya 47, Bldg.2, Krasnoselsky), Хостел Банан (ул Талалихина, д. 41, стр. 4), Хостел Смородина (Бухвостова 1 ая 12/11 строение 20), Хостел на Амурской ( 17 строение 6 Amurskaya Ulitsa), Хостел Айва (8 14-Ya Parkovaya Ulitsa, Izmailovo Vostochnoe) and HotelHot Aviamotornaya ( Shosse Entuziastov, 9, Lefortovo), among others. Don't expect more than a place to sleep for this price, but you will have a functional kitchen, a bathroom and a bed.
Moscow Visa
Only citizens of some of the Commonwealth of Independent States (CIS) countries can enter and stay in Russia without an appropriate visa depending on the reason for their stay, while some citizens can enter without a visa for short tourist stays depending on where it is from their passports. In addition, to apply for short-term business and tourist visas, a letter of invitation from a Russian citizen or organization is required.
To be able to work in Moscow you need a work visa, even if you are hired from your home country. Normally, your future employer in Moscow will handle the application process and request the necessary documentation from you. Unless you fall into the new immigration category of highly skilled specialists, the application process is long and complicated. Be patient and consider that it will take around 4 months since the bureaucracy in the country is slow.
If you don't have an employer to do the paperwork for you, it's much easier to hire an agency that provides visa services like Real Russia to deal with immigration authorities. Consider that both the language and the way they are handled is different from that of your country.
To find out whether or not you need a visa in your specific case, I recommend you contact the nearest Russian embassy to obtain updated information on visas and the application process.
Culture and Food in Moscow
From pirozhki to borscht, traditional Russian menus are full of flavor and sophistication.
White Rabbit (Smolenskaya Square, 3) is probably one of the most famous restaurants in Moscow as it is annually on the list of the 50 best restaurants in the world. Chef Vladimir Mukhin started his career at age 12 and trained in Spain, Japan and France. He specializes in modern Russian cuisine with local products. In addition, the restaurant has an impressive panoramic view of the city center from the 16th floor. I recommend you try the borscht with fried crucian carp and the marinated Sakhalin shrimp.
You should also go to Ruski Restaurant (1-Y Krasnogvardeyskiy Proyezd, 21 строение 2) which is considered the highest in Europe. It is located on the 85th floor of the skyscraper called Oko at 354 meters high. It offers authentic Russian recipes like sour cream pork ribs and old-fashioned Russian meatballs with wild mushrooms. The average bill is around 40-50 USD per person. Furthermore, it has an additional attraction: the ice bar where it offers a good variety of cocktails and Russian liquors.
Sixty Restaurant (Presnenskaya Naberezhnaya, 12), located on the 62nd floor of the Federation Tower, is another place to get a panoramic view of the city in a luxurious setting with an ultra-modern urban style with high ceilings, round wooden tables for several diners, and comfortable light green armchairs. It is the representation of the elegance of Moscow and has a system of windows that allows them to open 225 meters above the ground. On the menu, you can find various types of meat, fish and seafood dishes, with varieties of Russian, Italian and Pan-Asian cuisine.
Restaurant Matryoshka (Kutuzovski Avenue, 2/1, building 6) is the ideal place to enjoy national dishes such as pumpkin pirozhki. Its antique decor with mirrored ceilings, vintage leather-upholstered silas, wooden walls, and dark steel accents give the restaurant an opulent vintage flair. The menu offers Belle Époque-inspired dishes prepared in an open kitchen overlooking the Moscow River.
Bryanskiy Byk (Bldg. 1 Bolshaya Lubyanka St 24/15) is one of the most elegant restaurants in Moscow. Their menu includes a wide variety of steaks, soups, and salads. Bryanskiy Byk's high-quality meats pair well with its unique wine list, which includes many seasonal varieties.
If you are looking for the traditional Russian dining experience go to Café Pushkin (Tverskoy Blvd, 26А). Named after the famous Moscow poet, this café located inside a baroque mansion will surprise you. Its high ceilings with wooden furniture, huge libraries with books and walls with period details will make you travel back in time. I recommend the breakfasts in the outdoor living area with one of the 11 types of freshly squeezed juices.
Moscow Nightlife
Moscow is Russia's New York City in terms of its nightlife; It is the city that never sleeps on this side of the world. Muscovites love bombastic extravagance and partying until they drop limply amid the bustle of their city.
Chainaya Tea & Cocktails (Ulitsa 1st Tverskaya-Yamskaya, 29, p. 1) doesn't even have a sign outside and that's part of its charm. With its retro style, dark couches and intimate lighting, millions of dollar deals are made here between Russia's most exclusive families. It is among the best 50 bars of 2017 and, in addition to award-winning cocktails, it has Asian-inspired dishes. It is a place to enjoy a good martini while enjoying the atmosphere and meeting new potential partners.
To enter the Time Out Rooftop Bar (Ulitsa Bolshaya Sadovaya, 5, floor 13) you will have to wait several minutes to enter the elevator, but it will be worth it. It is located in what used to be a KGB hotbed that now houses the elegant Peking Hotel and the city's most iconic bar. To enjoy a good cocktail outdoors on a clear and slightly cold day, you just need to go up to the 12th floor.
Pravda club (Pravdy Ulitsa, 24 bld 3), housed in the building of a former printing house from the 1930s, draws crowds with its wild concerts and long, wacky weekend raves. The atmosphere in Pravda changes on weekdays, becoming more of a jovial restaurant than a crazy club.
Kozlov Club (Ulitsa Maroseyka, 9/2) is the best jazz club in the city. It has three floors with two stages, a restaurant and a bar. Here you can spend an incredible night listening to Alexei Kozlov himself on the saxophone, and other incredible selected musicians who will make you jump out of your chair to dance.
Propaganda (Bolshoi Zlatoustinsky pereulok, 7) is packed with expats and students in a safe and quiet environment, ideal for conversation. Here you can enjoy live music while you eat and drink for reasonable prices. Quiet does not mean boring. One of the few LGBTQ parties in Moscow is held here on Sundays.
ANTIQUARNY (Zvonarsky pereulok, 5) is an antique shop where along with Soviet souvenirs is one of the most curious bars in Moscow. This bar is famous for its totally unique cocktails. It is also a gourmet restaurant where the chef can create any dish you request. It is a place to feel comfortable, with friends or alone, and remove the stress of the week. In addition, the decoration and the atmosphere will surprise you.
Mutabor (Sharikopodshipnikovskaya ulitsa. 13/32) is a club and art center that hosts art exhibitions, plays and performances during the week. Sanados are techno parties that everyone wants to go to.
In Rodnya club (Nizhnyaya Syromyatnicheskaya Ulitsa, 10) you can enjoy international DJs playing techno music on its packed outdoor terrace. Located within the most hipster communities of Moscow, the Rodnya club will make you spend one of the best nights of your life.
Things to do in Moscow
Red Square

The famous Red Square with its enormous size (330 meters in length and 23.100 m2) boasts around buildings such as the Kremlin, the seat of the Russian government, St. Basil's Cathedral, Kazan Cathedral, department stores GUM, the State Museum of Russian History or the Lenin Mausoleum. The Red Square was declared a World Heritage Site by Unesco together with the Kremlin in 1990. As a curious fact, apparently it does not refer to the red color of communism or to the color of its bricks, but to the word Russian Красная which nowadays means "red" but formerly it meant "pretty".

Kremlin

There you can find the Kremlin, a walled enclosure that is the seat of the Russian government. Here you can visit a series of government and religious buildings like the Armory which is the main museum in Russia and the State Kremlin Palace, which serves as a congress hall, concert hall and ballet. Also, the Cathedral Square with its four religious buildings, the Tsar's Bell, the Ivan the Great Bell Tower, the Alexander Gardens and the Tomb of the Unknown Soldier.

Saint Basil's

Saint Basil's Cathedral is an Orthodox temple located on Red Square. Its construction was ordered by Tsar Ivan the Terrible between 1555 and 1561. Its domes are characteristic of Russian architecture.

Kazan Cathedral

The Kazan Cathedral in Moscow is a reconstruction from between 1990 and 1993, as the original building was demolished on the orders of Stalin. The typical architecture of Orthodox cathedrals and the beautiful white and salmon color of its façade were preserved.

Victory Park

The Victory Park was inaugurated in 1995 and it highlights the Victory Monument, which is a huge obelisk 150 meters high. Another interesting place to visit is the Victors Square and its 1.418 fountains.

Museum of the Great Patriotic War

In the Museum of the Great Patriotic War, located in the Victory Park, you will be able to learn in depth the history of Russia during its participation in World War II. You will find from uniforms and weapons to marble towers with the names of the fallen, exhibits explaining the main battles between the Soviets and Nazi Germany, photographs and manuscripts.

Bolshoi Theater

The imposing Bolshoi Theater is the most important in Russia and is also a theater, opera and dance company founded in 1776. Some of the most famous classical ballet works were premiered here, such as Swan Lake, Romeo and Juliet or The Nutcracker.

Tverskaya Street

Of all the streets and avenues to see in Moscow, Tverskaya Street, more commonly known as Gorky Street, is impressive and seems endless. Another recommended avenue to walk through is the 6-lane Novy Arbat or New Arbat Avenue, which leads to the Novoarbatsky Bridge over the Moskva River. Also, Kutuzovsky Prospekt Aenue, where you can see the Arch of Triumph.

The Cathedral of Christ the Savior

The Cathedral of Christ the Savior is the most important in the city and claims to be the tallest Orthodox temple in the world. It is the seat of the Orthodox Patriarch of Moscow and of all the Russias. Its architecture is inspired by the Hagia Sophia in Istanbul. It took 44 years to build the Cathedral of Christ the Savior. The white marble facade, the golden domes, the iconostasis and the choirs inside provide a striking image.

Moscow Metro

The Moscow Metro, which opened in 1935, is reputed to be one of the most impressive in the world. The Soviets wanted to make it the most famous subway, full of luxury and glitz. It features marble walls, mosaics, frescoes, sculptures, and the Soviet hammer and sickle symbol at practically every corner. The two most recommended stations are Komsomólskaya and Mayakóvskaya.

The Central Park of Culture and Leisure Gorky

The Central Park of Culture and Leisure Gorky, more commonly known as Gorky Park, is a very central park with gardens and green spaces, monuments and the Muzeon, with more than 1.000 Soviet sculptures. It is one of the ideal places to walk and enjoy nature within Moscow.

Kolomenskoye

Another recommended park is the Kolomenskoye Park covered with hills, Orthodox churches and huge green esplanades. Here is also the summer palace of Tsar Alexei Mikhailovich, built entirely of wood in the middle of the 17th century and without using a single nail. Although the park is a bit far from the center, you can easily get there by metro (Kolomenskaya station).

The Museum of Cosmonautics

The Museum of Cosmonautics opened its doors in 1981. Here you can see the landmarks in space in Russia, the United States, China and Europe. There are many interactive exhibits, replicas of spaceships and you can even learn how cosmonauts train before traveling into space.

Novodevichy Monastery

The Novodevichy Monastery is one of the most emblematic. It was built between the 16th and 17th centuries and, as a curious fact, it served as a prison for noble women. It was declared a World Heritage Site in 2004. The church that stands out the most is the Cathedral of Our Lady of Smolensk. Nearby is also the Novodevichi Cemetery, where many famous Russian figures are buried.

Izmailovo Market

In the Izmailovo Market you can choose a matryoshka among hundreds of options. Aside from souvenirs, they have countless stalls selling antiques, Russian hats, and much more. Most of the stores are open on Sunday. This market is part of the Izmailovo Kremlin and has other places of interest very close by, such as the Vodka Museum, the Church of St. Nicholas, the Tsar's Palace or the Bread Museum.

In the Moscow International Business Center

In the Moscow International Business Center (CINM), you will find the most modern skyscrapers in the country. Here you will see the Federation Tower (Bashnya Federatsiya), the OKO towers and the Evolution Tower with their twisted design.
Additionally, it is worth visiting the group of Russian Orthodox churches 70 kilometers from the city in Serguiev Posad. This religious complex is declared a World Heritage Site by UNESCO and is considered "The Russian Vatican". Among the most striking buildings are the Cathedral of the Assumption with its blue domes, the Bell Tower of Serguiev Posad and the Church of St. Sergius.
Best Time to Visit Moscow
Moscow has a humid continental climate with long, cold winters and mild, short summers. Cloudy days are frequent throughout the year, so in winter the average hours of sunshine rarely exceed 15 minutes a day.
Snow can remain on the streets of the city for half a year, from the end of October to the beginning of April. In winter the average is -12 °C, however, occasionally cold waves occur that can drop the temperature to -40 °C. Spring is very cold for the first three weeks, but it tends to soften in the months of April and May. In summer, temperatures rise in very isolated cases up to 39 °C, although they usually oscillate between 10 ° C and 30 °C. Autumn is a time of transition from hot weather to cold weather with heavy snowfall starting in late October.
On average, the warmest months are July and August. January is the coldest month of the year. The rainiest months are May, June and July. The best months for good weather in Moscow are May, June, July, August and September.
Moscow for Families
In Moscow you will find practically everything your children need. However, one of the first drawbacks you will have is enrolling them into a school. Education in public schools is free and open to all children who live in the city but classes are given in Russian. The advantage they have is that you find one in almost every neighborhood.
Private schools are not that common in the country. However, Moscow has a wide selection of international schools. Most expats living in the city enroll their children in one of the city's international schools. It is advisable to contact the school as soon as possible as they do not have long waiting lists. You will be able to choose between a foreign national curriculum, the Russian national curriculum or the International Baccalaureate (IB) program. For younger children, many have nurseries.
Consider that depending on the school and grade, annual tuition fees start at around 5.800 USD. Furthermore, you will have additional costs such as the entrance fee and school transportation.
Additionally, many embassies in Moscow organize mother-tongue schooling on their own premises for the children of embassy employees. Children of other expatriates from the respective countries can also be admitted.
Some of the international schools in Moscow are: Moscow Anglo-American School, Moscow British International School Association, International English School, Moscow International School, Deutsche Schule Moskau, Swedish Moscow School, Japanese School, Lycée Français de Moscou Alexandre Dumas, Atlantic International School, CIS Russia International School.
The city also has the Moscow State Institute of International Relations (MGIMO-University) which is a prestigious institution of higher education run by the Ministry of Foreign Affairs offering comprehensive undergraduate and graduate programs in English, French and German.
Living in Moscow
Moscow Transportation
The construction of the Moscow metro (метро) began in the 1930s. According to Stalin, the metro was to be the "people's palace" with impressive architecture. Today, the 14 metro lines cover the entire city and several neighboring cities. However, in the areas furthest from the center it must be combined with surface transport: bus, trolleybus or tram. The metro runs from 6 in the morning to 1 in the morning. A 30-day pass with unlimited rides costs only around 35 USD.
There are also trains that circulate on the outer surface, among which are the modern Aeroexpress trains, which connect the airports with the city center.
The bus is the main means of surface transport and is managed by the public company Mosgortrans. The highest density of bus routes is found on the outskirts of the city, especially in areas that are not served by the Metro. For its part, the trolleybus network is the largest in the world and one of the oldest. In some areas it is the main means of transport. The tram represents only 5% of the city's passenger traffic.
As a means of transport there are also the so-called marshrutkas (or route taxis), commercial minibuses, whose price is around 0.80 USD, and which usually take routes that public transport does not cover. Unlike public buses, marshrutkas can stop anywhere on the route, just ask the driver.
There are also some cable cars in Moscow, notably the new Vorobyovy Gory cable car linking the Luzhniki Stadium and the Vorobyovy Gory observation deck with an intermediate stop at the Vorobyovskaya Pier.
Tickets and passes for the metro can be bought both at the ticket offices and at automatic machines or at bus stops. Options are the single ride ticket, the rechargeable Troika card, and bank cards (including Apple Pay and Google Pay). The same tickets are valid for both the metro and the bus, trolleybus, tram or monorail.
In Moscow it is also possible to travel by boat on the Moskva River, although it is currently a transport for recreational purposes. There are many companies that operate tourist routes along the Moskva River, with different piers. The boats leave from April to October. During winter the Moskva River freezes over. Tickets can be purchased on the pier or online in advance.
If you want to travel by taxi, I recommend that you call it online in advance, due to the large number of illegal taxis. You can make the reservation online with the Russian company KiwiTaxi or use applications such as Uber, Yandex or Gett.
Once you have a Russian residence permit, you can use your national driver's license for the first 60 days after your arrival. After this period, in order to drive expatriates, they must apply for a Russian license. However, prepare for a terrible traffic especially during rush hours, traffic jams and limited parking spaces. Furthermore, many roads are in an almost constant state of disrepair. Also, sometimes the police block main roads to allow government officials to pass unhindered.
Fitness and Health
Moscow has always been linked to sport. The Russian capital has facilities of the highest level such as the Luzhnikí Olympic Stadium (elite stadium by UEFA) that have led the city to host the 1980 Olympic Games, finally present themselves unsuccessfully to the 2012 ones and host events international events such as the 2008 UEFA Champions League final. In addition, the capital was one of the venues for the 2018 Soccer World Cup.
In Moscow there are a multitude of sports that enjoy great success among the population such as football, basketball, ice hockey or tennis, in their male and female versions. In all modalities, both clubs and individual athletes have won international trophies. There are also seven horse racing tracks, with the Moscow Central Hippodrome, founded in 1834, being the largest.
As for indoor training, among the recommended gyms is Fitness Cult (34 Ulitsa Mashi Poryvayevoi), near the Komsomolskaya metro, which offers a good variety of fitness classes, from CrossFit to yoga. A 14 USD pass will give you access to the Finnish workout room, exercise class and sauna.
The Moscow Olympic Center of Water Sports (30 Ulitsa Ibragimova, Metro Semyonovskaya), located in the northeast of the city, offers state-of-the-art indoor and outdoor pools. It has a children's pool, a sauna area and several jacuzzis. The more adventurous can opt for a water polo or aqua aerobics lesson.
Another option is Planet fitness, which currently has 13 gyms in Moscow. They offer modern equipment and spacious training rooms. The 15 USD pass gives you access to the training room, the pool and the sauna.
Moscow People
The inhabitants of Moscow are mainly of Russian origin; the largest minority groups are the Ukrainians, Belarusians, Armenians, Azerbaijanis and Tatars. Furthermore, it is estimated that there were a few hundred thousand undocumented immigrants from Vietnam, Afghanistan and China residing in the Moscow area at the beginning of the 21st century. Over the past 20 years, three million people migrated to Moscow from other regions of Russia, and it is estimated that the number of foreigners (excluding the CIS countries) living here permanently exceeds 300.000 people. It is not surprising that the British newspaper The Independent rated this cosmopolitan city as the friendliest for foreigners.
Something that often confuses newcomers is the use of Russian names. Each person in Russia has three names: a first name, a patronymic (a middle name derived from the father's name) and a surname. In formal situations, people should be addressed by title and last name. However, for close acquaintances and business relationships, calling someone by name and patronymic is both loving and polite.
Russians consider themselves a well-educated nation. They read a lot and they will be surprised if you tell them that you have not read Pushkin or Tolstoy. Books in Russia are cheap and most people can afford to buy 5-10 books a month. Russians are also very fond of live theater performances. Their general knowledge is very good: they know a little about practically everything. At school they study a foreign language, usually English, for 6 years, although French, German and Spanish are also offered. Having a college or university degree is common. Russia has the highest level of education in the world (more than 40% of the total population has a university degree).
Most Russians consider themselves Christians and belong to the Russian Orthodox Church. This is surprising in a country where atheism was the official state religion for more than 70 years. Religion, however, is not a real part of your life. 
Russia is a tough country and Russians generally do not hesitate to speak their minds in a way that leaves no room for misunderstandings. When they meet or call each other, they rarely spend time asking questions like "How are you?" They get straight to the point. Additionally, punctuality is not as important as elsewhere, and side conversations in meetings are acceptable.
Moscow is also famous for its fabulous nightlife and undoubtedly its people enjoy it too. The number of nightclubs, discos and entertainment centers here is almost infinite. Furthermore, many Muscovites spend their weekends in their country house, and many families still have plots from Soviet times.
Moscow Insurance and Medical Care
Emergency medical care is free to all foreign nationals for conditions that require immediate medical treatment. Any additional treatment will be free only for people with Compulsory Medical Insurance.
If you take out insurance outside of Russia in order to apply for a visa for the country, it is important to check if the insurer is licensed in Russia. Only licensed companies can be accepted under Russian law.
Holders of a temporary residence permit or a permanent residence permit must apply for the Compulsory Medical Policy that covers only state medical care. In general, your employer, if you have one, will take care of this procedure. Mandatory medical policyholders can get basic medical care such as emergencies, doctor consultations, scans and necessary tests free of charge. For more complex medical care, everyone must pay an additional amount or purchase additional medical insurance. In addition, it must be considered that the waiting times to see a specialist in a public health care center are long.
In case you are a UK citizen, you will be provided free and limited medical treatment in state hospitals as part of a reciprocal agreement between Russia and the UK. English-speaking staff are often difficult to find in state facilities.
Additionally, Russian and expat patients often pay for dental care separately, and the fees are often quite steep. In most places, dental care is available 24 hours a day.
It is convenient for foreigners to have private insurance that covers all medical visits, check-ups and dental treatments in private clinics and hospitals, and only use public services in case of an emergency. Some of the main Russian insurance companies are: Ingosstrakh, Allianz, Reso, Sogaz, AlfaStrakhovanie. Insurance companies can usually provide details of clinics and hospitals in the area that speak English (or the required language).
Moscow is home to some western medical clinics that can take care of all your family's health needs. While most Russian state hospitals do not meet Western standards, Russian doctors are very good.
Some of the main private medical clinics in Moscow are: American Medical Center, European Medical Center, Intermed Center American Clinic, Medsi, Atlas Medical Center, OAO Medicine.
Make sure you are fully covered by reading our full Digital Nomad Travel Insurance guide.
Jobs in Moscow
Despite the decline in the manufacturing sector, the city remains a major industrial center. The main companies work in the mechanical engineering, food processing and research and development (R&D) sectors. In addition, Moscow is the financial center of Russia and is home to almost all the major banks in the country. Also, the retail and tourism sectors are increasingly important and there is a great demand for foreign native speakers to work as language teachers or in the tourism sector. 
The demand for foreign experts is often limited to specific fields like construction, business development, information technology and finance.
To find work in Moscow, it is convenient to contact directly companies from your country of origin or multinationals that are doing business in Russia. Alternatively, you can check the following websites: The Moscow Times Career Center, SuperJob.ru (website in Russian), HeadHunter.ru, JobsinMoscow, In Job and Xpat Jobs.
The country has a quota regulation for foreign workers and locally advertised jobs may not always be an option for expats. Companies that wish to hire foreign personnel must submit an application specifying the number and nationality of the employees they wish to hire one year in advance. However, the highly qualified specialist category is an exception as it is not subject to quotas or corporate permit requirements. The visa requires an application to the state application body, and the authorities must consider it within 14 days.
Workers from the Commonwealth of Independent States (CIS) countries do not need to go through this process. They must apply for a working patent within 30 days of arrival in Russia and have 30 days to confirm their knowledge of the Russian language, history and legislation in an exam. Only after passing the exam can they receive the work patent. After receiving the patent, they have 60 days to find a local job.
Some jobs in Russian companies require knowledge of both Russian and English. However, for multinationals, fluency in English is usually sufficient.
Finally, it is advisable to investigate the reputation of your potential employer since scams are frequent and check if there is a double taxation treaty with your country.
Check out our Digital Nomads Jobs Postings to find the best jobs available for Digital Nomads.
Nomad Friendly
Value for Money
Internet
Workspace
English
Food
Safety
Health
Transportation
Friendly
Quality of Living
Cost of Living Moscow
According to the 2017 Forbes List, Moscow is second only to New York and Hong Kong when it comes to the number of resident billionaires. You don't have to be a billionaire to be able to afford to live in Moscow, but it certainly isn't cheap.
In the past, Moscow regularly featured in the top five most expensive cities in the world for expats, for example, in Mercer's Cost of Living Survey. However, it became more affordable when the Russian ruble lost its value against the US dollar in 2013. Housing, education and medical costs make up the largest part of the budget.
Rental prices in Moscow are usually listed with measurements in square meters and a monthly cost in rubles or US dollars. A one-bedroom apartment in the city center costs around 1.000 USD a month. For a three-bedroom apartment in good condition, you can expect to pay between 1.500 and 4.000 USD. What causes the price to fluctuate is the location, in what condition the apartment is and what amenities it has. However, there is room for negotiation with rental prices in some cases, for example through Russian utilities or negotiating furniture and redecoration. Also, expect to pay around 120 USD for basic utilities per month for a small apartment.
Regarding transportation, a 30-day metro pass with unlimited rides costs only around 35 USD, one trip ticket on a marshrutkas cost around 0,80 USD and the taxi rate per kilometer goes around 0,21 USD.
Three- course meal for two at a mid-range restaurant can cost as cheap as 40 USD but a meal in a cheap street restaurant for one person cost about 10 USD. If you prefer to eat at home, a liter of milk cost 0,95 USD, 12 eggs 1,40 USD, 1 kilo of chicken fillets 4,20 USD, 1 kilo of tomato 2,70 USD and a bottle of mid-range wine around 8 USD.