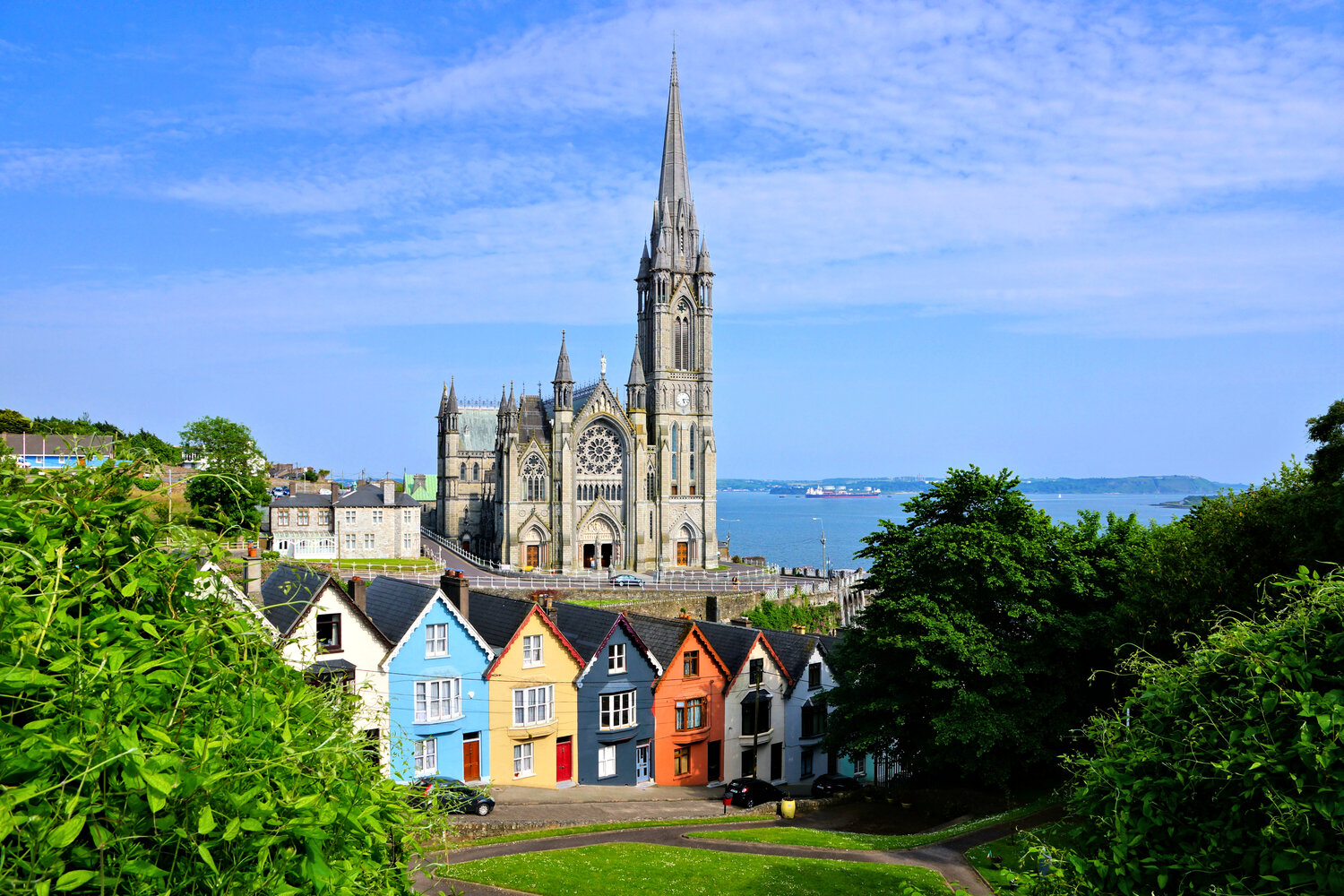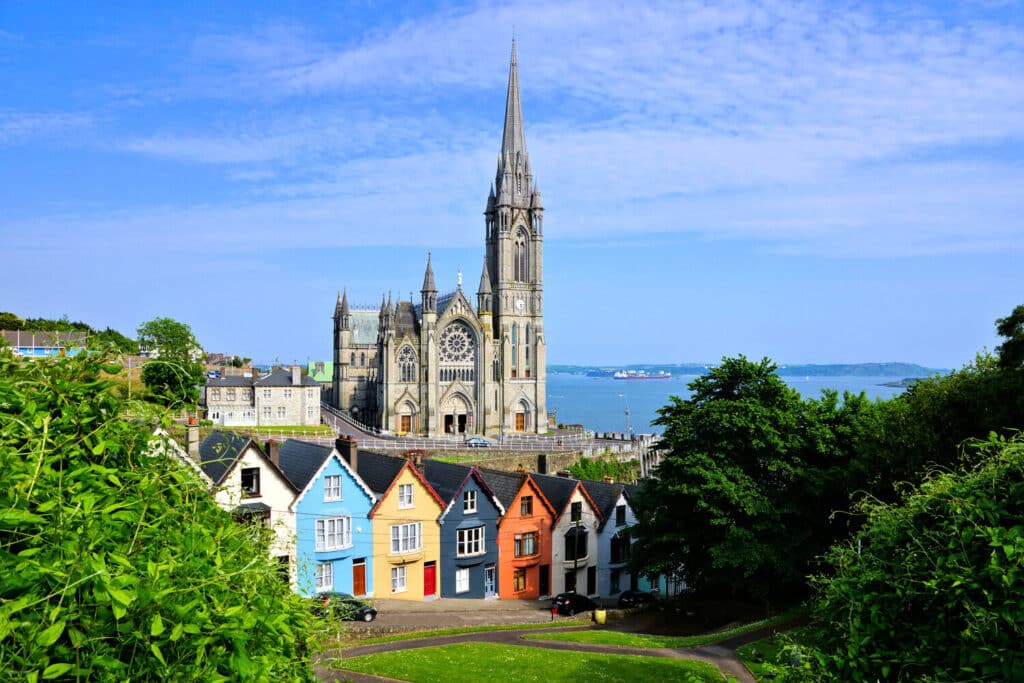 A Digital Nomad Guide to Cork
Located in the Munter Province, Cork is generally considered the second most important city in Ireland. While Dublin, the nation's capital, is known to be an awesome place to live, filled with lots to see and oodles of friendly people to meet, it's also big, busy, and tremendously expensive. 
Located about 260 kilometres from Dublin – equivalent to a two-and-a-half-hour train or bus ride – Cork offers the best of both worlds. Although it's the second largest city in Ireland, Cork is still not overly massive – big enough to experience the metropolitan Irish lifestyle, but still small enough to be able to explore on foot. Indeed, the city is easy enough to navigate – it boasts beautiful, traditional architecture and it's home to a plethora of must-see Irish historical and tourist attractions. 
For digital nomads looking for an authentic Irish experience, Cork will allow you the opportunity to enjoy cultural diversity and a social lifestyle in a lively, youthful city that also provides some peace and quiet when you need it. The cost of living is far cheaper than Dublin and other major international cities, making Cork an absolute must for digital nomads looking for a new adventure.
Nomad Friendly
Value for Money
Internet
Workspace
English
Food
Safety
Health
Transportation
Friendly
Quality of Living
Living in Cork Overview
| | |
| --- | --- |
|  Meal, Inexpensive Restaurant | $14.95 |
| Domestic Beer (1 pint draught) | $4.98 |
| Cappuccino (regular) | $3.43 |
| Loaf of Fresh White Bread (1 lb) | $1.54 |
| Water (1.5 liter bottle) | $1.35 |
| One-way Ticket (Local Transport) | $2.39 |
| Basic Utilities (Monthly) | $156.63 |
| Internet | $50.57 |
| Fitness Club (Monthly) | $43.16 |
| Apartment (1 bedroom) in City Centre | $1,351.02 |
Currency: Indonesian rupiah (Rp)
[erw_exchange_rates_widget lg="en" tz="0″ fm="IDR" to="EUR,USD,GBP,AUD,JPY,RUB" st="primary" cd="" am="15000″][/erw_exchange_rates_widget]
ATMs
Max Withdrawal: Rp 3,000,000
Withdrawal Fee: Rp 30,000 – Rp 50,000
Use of Credit Cards: Mostly Cash
Digital Nomad Personal Experience in Cork
Cork immediately stood out as an excellent option for the next destination on my list when I was trying to figure out my next move. Ireland is well known for its natural beauty, bustling cities, and friendly locals – and I certainly wasn't disappointed. 
Having travelled to Dublin a few times before, I had a pretty good idea of what to expect in terms of Irish culture, and I felt right at home almost immediately. However, while I wanted to be in and amongst all the action, the big city life that Dublin had to offer just wasn't quite right for me. At the same time, however, as much as I fell in love with the Irish countryside and its beautiful little towns, rural Ireland simply isn't feasible for digital nomads requiring reliable internet and hoping for a social environment. 
In my opinion, Cork strikes a happy balance between the two – as much as is possible, at least. Being a fairly large city, it offers great internet options for working on the move – whether you enjoy co-working spaces, the café lifestyle, or prefer your independence and a portable router. 
On top of that, Cork really is a great choice if you're looking for a fun, social, and practical place to live and work. However, what makes it ideal for digital nomads, specifically, is that it's also affordable in terms of accommodation and living expenses. That's not to say it's cheap, but I found that it was way more plausible to live a cost-effective lifestyle in Ireland than I believed possible in any other European country. 
Because there are so many options across price ranges for pretty much anything you can think of – food, transport, accommodation, and so on – if you'd like to save a few bucks, it's very doable. I did it! 
My experience of living in Cork as a digital nomad was what I had hoped for and then some. The city has so much to offer – from awesome restaurants and fun pubs to fascinating historical attractions and fun sports clubs. 
Of course, relocating to a new city is always a bit difficult at first while you're still finding your bearings. But with so much to explore and such funny, kind, and friendly people around, it didn't take long for me to slip into the Corkonian lifestyle. While I didn't end up sticking around for as long as I would've liked, it's at the top of my list of places to return to.
Work in Cork
Deciding on the perfect location to call home as a digital nomad is dependent on so many different things – the availability of affordable accommodation, the visa requirements, the social life on offer, weather, food, and transport costs, places to work from, and the general lifestyle on offer. 
Of course, as digital nomads, we all weigh up the importance of these things differently depending on our careers and general preferences. Thus, in the end, a city may be the dream base for one digital nomad while simultaneously being completely impractical for another. However, I think Cork has so much to offer across the board that no matter your personal taste or specific work requirements, you're sure to love the city no matter what.
Best Places to Work in Cork
One of the best parts of living in Cork as a digital nomad is that there is no shortage of places to work. As a modern city filled with young people, Cork is perfectly set up for digital nomads, offering a broad selection of co-working spaces as well as an endless number of cafés from which to work. Fast and reliable internet is also not hard to come by.
My personal preference when it comes to places to work as a digital nomad is to stick to cafés and move around day by day – this is all dependent on Wi-Fi, of course. However, this lack of consistency isn't for everybody, and luckily, Cork has a lot to offer on all fronts. 
Co-Working Spaces in Cork
Whether you're used to co-working spaces or it's your first time trying them out, you're guaranteed to find something to your liking in Cork. With so many options available – in different places, at varying price points, and with a range of services and amenities on offer – there's something for everyone. Here are three of the best co-working options I came across in Cork.
Plus 10 Coworking is an all-around win – it's affordable, it offers different options depending on your needs, it's centrally located in Sullivan's Quay, and the atmosphere is chilled yet productive. 
Offering a plethora of membership options – ranging from day passes to 24/7 access – Plus 10 also provides a free trial day so you can get a feel for the environment and test out the amenities. The basics include reliable Wi-Fi, access to a kitchen, and lounge as well as light printing. 
Located in Waterfront Square, Space is a coworking option that boasts 3000 locations around the world – all of which are accessible to those with memberships in Cork. This is super handy for digital nomads who plan on moving around regularly. 
Its location in Cork is super practical, based right next to a train station and a ten-minute walk away from the main hub of the city. It offers several different types of workspaces as well as super high-speed internet and many additional amenities. 
I'd say that Space may not be the ideal choice for a flexible traveller who only wants a few days here and there. However, if you don't have a great setup at home, want a proper office environment, and have a little extra to spend, then Space is my top recommendation.
If your priorities are flexibility and affordability, then Culture Co-Working ought to be your first stop. They have lots of different options depending on your needs, ranging from a quick one-hour space at a desk to unlimited access to hot desks for the whole month. Culture also offers a free one-day trial so you can get a feel for the place before committing. 
Three of the best things about this option are the really fast internet, free parking, and its convenient location within walking distance of a train station and Marina Market. 
Coffee Shops and Restaurants to Work from in Cork
The café and restaurant vibe is generally more up my alley, and Cork certainly has no shortage of cool and practical places to work. What I love about this option is that you can come and go as you please without paying a hefty fee, and simply enjoy a drink or a snack to gain admission. There are loads of great places to work from around Cork, but here are a few of my favourites.  
Duke's is one of my favourite cafés to work at in Cork. It manages to provide a buzzing atmosphere while still being peaceful enough to get some work done. They have great Wi-Fi and if you're looking for a quiet spot, they have the perfect little upstairs section that is ideal for meetings and some real peace and quiet. 
Woodford is more of a pub, but it is Ireland, after all! Offering a chilled and cosy vibe, you'll find that there are many other remote workers and digital nomads who set themselves up at Woodford. What could be better than starting the day with a cosy cup of coffee and finishing off your afternoon's graft with a refreshing pint? 
A few other places to check out:
Internet Options in Cork
Finding internet access and places to work in Cork isn't difficult at all. The other option, however, is having your own reliable internet set up at home – whether it's traditional Wi-Fi or a mobile modem. The latter has always been my preference since it's far more flexible and you can take it wherever you go. In fact, it even ends up working out cheaper sometimes! 
If you choose to go with the former, you can choose from a range of service providers – however, whatever deal you choose, you're probably going to end up paying about $35 (USD) a month. 
I stand by the notion that using a mobile modem is almost always the best option, and this was true in Cork, too. If you're a digital nomad and you're moving around a lot, you can take it wherever you go and get your internet set up in no time. 
My recommendation would be to either get yourself a Vodafone or Three prepaid sim card – they cost pretty much the same, they provide very similar connectivity and you can get unlimited data for about 20 EUR a month. Pretty good, if you ask me. They're freely available at cell stores within the city and aren't hard to come by.
The other option, which I haven't tried myself but have heard a lot about, is E-sim cards. If you're looking for a virtual option that doesn't require giving over your passport number and other personal details, this may be for you. 
Finally, if you do lots of travelling, you may prefer an international sim card so you can avoid having to get a new one every time you enter a new country. This will work with your mobile modem too. 
Overall, internet access and quality in Cork is pretty decent all around and won't cost you an arm and a leg.
Best Places to Live in Cork
Best Neighbourhoods
One of the advantages I found of living in Cork is that since it's not a massive place, you don't need to be too fussed about spending a lot on transport from wherever you are, which may be more of a concern somewhere like Dublin. You can live right in the city centre – which will cost you a bit more – or just outside of the city in one of the smaller towns. Either way, you'll never be too far away from the action. 
During my time in Cork, it became clear that the general rule of thumb is to stick to the southern part of Cork and avoid most of the north. However, that's not to say there aren't other parts of the city worth looking at, this is simply a crude guideline. Cork is a pretty safe city, so as long as you're still mindful, you ought to feel secure wherever you go. Here are some of the best neighbourhoods to call home in Cork. 
Ballincollig
Albeit one of the pricier neighbourhoods in the area, Ballincollig offers the best of both worlds. It's the largest town in Cork county and is located just nine kilometres outside of the city centre, making the commute reasonably easy if you need to spend time in the city. However, the beauty of this neighbourhood is that it has pretty much everything you'll need nearby, so you won't necessarily need to travel too far unless you'd specifically like to visit the city. 
While Ballincollig has a population of over 18,000 people and boasts a hustling and bustling atmosphere for those looking for a lively neighbourhood, its proximity to the coast makes it easy to enjoy some peace and quiet too. Found on the River Lee, Ballincollig is a beautiful, safe, and practical place to live. If you're able to afford it, I'd say you can't go wrong settling in Ballincollig. 
The Victorian Quarter
About seven kilometres outside of the city centre, the Victorian Quarter is one of my personal favourites, boasting oodles of fascinating historical architecture that will allow you to become truly immersed in Irish life. Known as an up-and-coming neighbourhood, the Victorian Quarter embraces its multicultural population and businesses. It's teeming with great shopping areas, restaurants, Irish markets, and historical sites full of fascinating stories, and it really just oozes with culture and character.
It also offers a great range of options for foodies, with top-quality establishments like Cask on MacCurtain Street on one end of the spectrum and Gallagher's Gastro Pub on the other. In addition to being a fun and social place to call home, the Victorian Quarter is also pretty affordable. 
Downtown
A great choice for those who enjoy the city vibe, Downtown is buzzing and full of life and energy. It's a particularly good choice if you're looking to have a very active social life or would like to meet new people. With a plethora of bars, restaurants, study centres, office buildings and other points of interests nearby, you're sure to enjoy the hustle and bustle of downtown.
Accommodation in this area can be quite affordable, especially if you're on your own and just looking to rent a room. With everything you need within walking distance, Downtown is a fun and trendy place to stay.
The Huguenot Quarter
Located really close to the Cork city centre, the Huguenot Quarter was originally inhabited by French Protestants during the reign of King Louis XIV. Today, the neighbourhood still exhibits much of this history, including an 18th century Huguenot cemetery on Carey Lane. 
Today, the area is made up of narrow streets and trendy restaurants and cafés, making it a fun place to call home. Not quite as busy as the Downtown area, the Huguenot Quarter is buzzing, but a little bit more relaxed. You'll find lots of transport options in and out of the neighbourhood and the accommodation is also pretty affordable – it falls sort of midway between Ballincollig and the Victorian Quarter in terms of price range.
Find an Apartment in Cork
Trying to find a place to rent in a new city – never mind a new country – is always a daunting task, but in my experience, it really comes down to having a starting point. 
Before you begin
First things first, figure out the basics:
What you're looking for – how many rooms, bathrooms and so on

How long you'd like to rent 

What your budget is 

A few neighbourhoods you like – try to find at least three or four
This will help you narrow down your options before you even get the process going! Once you've figured these things out, whether it's on your own, with a partner or with a friend, you can start having a look at what's available. 
However, the one other important thing I'd suggest before you actually begin your search is to arrive in the city before you decide on where you're going to rent. While some people are quite happy to take a shot in the dark and rely on the internet and other people's reviews, I personally think that there's more that goes into finding the right apartment for you than just facts and figures. 
For me, a massive part of deciding on where to live is getting to know the neighbourhoods, the transport options, points of interest I'd like to be close to and really just getting a feel for the area. For this reason, I suggest staying at a hostel or somewhere similar when you first arrive so that you can really get to know Cork a little better before you commit to a lease. 
Check out our section on low-budget accommodation below for ideas of where to stay while you're figuring things out.
Connect to local groups and agencies
These days, something that's become really useful when looking for property is location specific Facebook groups. Here are some of the most useful groups my friends and I came across during my time in Cork:
Another useful thing to do straight off the bat is to connect with local letting agencies. Tell them your preferences and they'll be able to keep an eye out and an ear open for anything that pops up that may interest you. Here are a few popular agencies in Cork to consider:
However, if you're like me, you may prefer to do most of the property hunting yourself. That is, part of the fun is scouring websites for rental properties. These are generally the top options, whether you're looking for a single room, an apartment, or a house:
Things to know when preparing to rent an apartment
To increase your chances of getting the place of your dreams, try your best to ensure that you have everything you need ready to go at all times. This includes:
A copy of your ID – an ID book, drivers' license, etc

Job references

Bank statements

References from previous landlords
Cheap Places to Stay in Cork
Whether it's for a short term stay while you find your feet or for the duration of your time in the city, there are lots of options available all over Cork for low budget accommodation. Here are some of my top picks for low budget accommodation in Cork.
Bru Hostel is an absolute winner – it boasts a super central location, just a few minutes' walk from bus and train stations on MacCurtain Street, a buzzing part of the city with loads to see and do. 
The hostel offers a variety of options, including beds in dormitories or private rooms with en-suite bathrooms. In addition, the hostel has its own lively bar which is the perfect place to kick back, listen to some music, and get to know fellow travellers. Bru Hostel is clean, affordable, and they offer high speed internet, free breakfast, and a list of other useful amenities. 
Located in the Victorian Quarter, Sheila's Hostel is super central and has loads of different types of rooms on offer – ranging from large dormitories if you really want to cut costs, or private rooms with singles, doubles, or even enough space for families. Sheila's boasts a whole lot of useful amenities, it's affordable, and it's just an all-around great place to stay. 
Located in Shandon, Kinlay House is a ten-minute walk from the city centre and a 15-minute drive from the Cork airport. Its offering is basic, but if you're really looking to save money and prioritise practicality, this is the place for you. They have Wi-Fi and all the most essential amenities you need to enjoy a comfortable stay, and the hostel's central location is pretty much as good as it gets.
Cork Visa
An upside of considering Ireland as your next destination is that the visa requirements aren't as stringent as many other countries around the world. Of course, this depends on where you're from and the passport you hold, but even if you're from a country that requires a visa, there are still great options for digital nomads.
The Irish grant visa-free access to citizens from the United Kingdom, Switzerland, countries within the European Economic Area (EEA) and a list of additional countries around the world. This is valid for 90 days, but remember that you still need to have supporting documentation providing a reason for your visit. 
Work visas
The Irish provide quite a few options for working in the country, but if you're a digital nomad, even if you're from a country that requires a visa upon entry, it's actually quite simple. 
Essentially, if you're going to be working only as a digital nomad while in Ireland – that is, you don't plan on gaining employment in an Irish business and earning locally – you don't need to bother with any kind of employment visa. Since you won't technically be earning money in the country or paying Irish tax, you don't count as being employed in the country. 
Therefore, whether you're on a short-term tourist visa or are travelling visa free from one of the aforementioned countries, you don't actually need a work visa at all to be able to work remotely. I know this may sound a little weird, but I promise, it's all above board! 
Length of stay
What it really comes down to is how long you'd like to stay in Cork. If you're travelling on a short-stay visa, you can live and work as a digital nomad in Ireland for up to 90 days. Indeed, the same applies to those travelling visa free. In the case of the latter, there are some exceptions when it comes to looking for work which may allow you to stay longer, but this depends on the kind of work you're looking for and will most likely not apply to digital nomads. 
If you'd like to stay longer than 90 days, things become a little more complicated. The easiest, of course, is if you're from a country that doesn't require a visa (as mentioned above). Being able to stay in Ireland for longer than 90 days requires that you prove that you can financially support yourself and your family.
For those who require a visa to enter Ireland, staying for longer than 90 days becomes a little more complicated. It means you now need to apply for a long stay visa and an Irish Residence Permit. There are several types of long stay visas, so make sure you pick wisely.
Culture and Food in Cork
One of my favourite parts of Ireland is the culture that simply oozes from every nook and cranny. It's well known as a festive country with friendly locals always looking for an opportunity to crack a joke, and this was exactly my experience. 
Cork, however, is a notch above anywhere else I've been in Ireland, and in addition, it's also a foodie's dream! Not only does it have some incredible, world-renowned restaurants, but it also has awesome local markets, fresh produce, and exquisite artisanal goods. 
In fact, Cork is known by many as the food capital of Ireland and hosts many different food festivals throughout the year. In addition, you'll be able to enjoy awesome live local music at many of the local pubs or a top-class production at the Everyman Theatre or the Cork Opera House. One of the best parts of travelling Ireland, and Cork specifically, was enjoying Irish folk music while out and about. Boasting beautiful melodies, fascinating stories, and fun humour, the music is as Irish as it comes, and I'd give my left arm to be back in one of those pubs, sipping on a beer and listening to the music. 
One of the best parts of travelling is trying all the local food. The cool thing about Ireland is that not only can you find a tasty, hearty meal pretty much wherever you go, but these days there's loads of variation. You can tuck into a warm, flavourful meal at a local pub, try out one of Cork's world-renowned fine dining restaurants, pick up a bite on the go at a market, or buy your own produce and whip up something yourself. 
Must-try local dishes in Cork
If you're going to spend time in Cork, it would be a crime not to try some of the local dishes at least once. Some of them may sound a little sketchy, but I can assure you that if you can just get your head around the name or exactly what it is that you're eating, you're bound to enjoy the hearty cuisine. 
Skirts and kidneys
A Cork speciality, skirts and kidneys is a hearty stew that makes my mouth water just thinking about it. Made using pork trimmings, kidneys, potatoes, onions, and water, this dish stems from the days when the city was the main supplier of preserved beef and pork to the British Armed Forces. Skirts and kidneys is such an abundantly flavourful meal that you'd be seriously missing out if you don't try it at least once. 
Timoleague brown pudding
A real Irish delicacy, Timoleague brown pudding made in Cork boasts delicious flavours unique to the area. The ingredients include pig trimming, lots of herbs and spices, onion, cereals, and natural casings. Traditionally, the West Cork method of making it includes soaking the pig's blood in cereal the night before making it which provides the unique flavour profile. 
Bacon and cabbage
An Irish classic, bacon and cabbage is a side you'll find often when enjoying local meals in Irish restaurants and pubs. Best enjoyed with a traditional parsley sauce, it's tasty and is sure to please even the fussiest of eaters. 
Fish and chips
Fish and chips may not necessarily be unique to Cork or Ireland at all, but it's pretty much become an informal national dish. Whether you enjoy a sophisticated version at a fancy restaurant or dig into your meal at your local chipper, it's bound to be absolutely delicious. 
A full Irish breakfast
Available at most breakfast spots in Cork, a full, traditional Irish breakfast usually involves fried egg, tomato, baked beans, bacon, pork sausage, and either black or white pudding. Black pudding is basically a type of blood sausage made with blood, oats, and lots of herbs and spices, while white pudding is made without blood – the latter being better for the squeamish among us!
Cork Nightlife
If you're keen on hitting the town and letting loose, Cork has great nightlife to offer you. My preference, when living in Cork, was skewed more towards the lively and boisterous late-night pubs with live music and pints all around. Whether you're keen on traditional night clubs or typical Irish pubs, you're sure to find a place to have a good time. Here are some of the best places to visit and things to do if you're keen on experiencing authentic Cork nightlife and some good, Irish fun!
If you're on the hunt for a real Irish pub, Long Valley is the place to be – it was one of my favourite places to grab a pint and have a good time. This family-run bar is quaint, cosy, and boasts tons of history if you're interested. It's a great place to sink a few pints, enjoy a hearty meal, and listen to live music all night long. 
Revered as the largest nightlife venue in Cork, Reardon's offers several different sections depending on your preference. In addition to their so-called ordinary bar and nightclub sections, they also have an area called the Secret Garden. While it's not necessarily that much of a secret, I'd advise getting there early because it fills pretty quickly – especially on the weekends! 
No matter what you're in the mood for, SoHo Bar guarantees a good time. With four different levels, you can enjoy a tasty meal, cocktails, DJs, or just a chilled drink. Open until the wee hours of the morning, SoHo Bar truly has it all. 
Located on Washington Street in the heart of the city of Cork, Chambers Bar has been an LGBTQ-friendly bar and nightclub for more than 15 years. Often referred to as the "rebel county", Cork gained this title due to its significant LGBTQ history. Today, Chambers prides itself on inclusivity and boasts incredible drag performances and so much more – if you're living in Cork, you absolutely cannot miss out on a good evening at Chambers Bar!
If it's a little bit of Irish culture you're after, then the Cork Arts Theatre is the place for you. Opened in 1976 and affectionately known as the CAT Club, this theatre has become a hub and a home for both amateur and professionals within the performing arts industry. 
Explore a different side of the city after dark
These are just a few of my favourite places to go to enjoy Irish nightlife in Cork, but there truly are so many more fantastic spots to visit. Not included above but still certainly worth adding to your list are the Voodoo Rooms, the Bowery, the Oliver Plunkett, and Bodega. 
Cork is a fantastic city to enjoy during the day, but exploring it by night, when the streets come alive and the music reverberates between the buildings and echoes throughout the streets, is worth every moment.
Things to do in Cork
With a population of more than 200,000 people, Cork is a busy city. There really is no shortage of things to do in Cork – merely wandering the streets will lead you to cool and quirky cafés, restaurants, pubs, and a plethora of interesting historical attractions. 
Best Time to Visit Cork
Cork, and Ireland in general, is notorious for being a wet and rainy place, and I can't exactly say this isn't true – but not always! While you should probably be prepared for rain throughout the year, that doesn't necessarily mean it's going to be wet all year round. 
To be honest, I found that the weather was pretty unpredictable, regardless of the seasons – just as much as you may be surprised by the skies opening and raining bucketing down at any moment, you may also very well enjoy a beautiful sunny day out of the blue. However, that being said, it's still worth understanding the different seasons and knowing the best time to visit Cork.
The best time of year to visit Cork
The best time of year to visit Cork is between June and August. Average temperatures tend to range between 15 and 20 degrees Celsius, while the days are long, the sun is more likely to be shining, and you'll experience less rain than any other time of year The only downside is while the weather is most pleasant during this time, it's also the busiest with hordes of travellers arriving in Cork to lap up the Irish summer. 
If you want to miss the crowds but still get semi-decent weather, you may want to try visiting during the shoulder seasons. These periods aren't as long and the weather isn't quite as consistent, warm, or dry, but it's still more than pleasant enough. If this sounds more up your alley, consider visiting Cork between April and May or September and October. During these times, you ought to be able to strike the perfect balance between fewer tourists while there are still cool festivals and other fun things to do before winter rolls in. 
November to February is considered the depths of Irish winter, and if you're not a fan of the cold and the rain, you'll probably want to give this a miss. However, personally, I quite like the Irish winter – perhaps it's because I'm not used to snow but there's just something so lovely about being in the city in winter. And as a bonus, most things are generally cheaper and far less busy!
Cork for Families
I can't speak from personal experience because I don't have any children of my own, however, from my time in Cork, I did gain a little bit of insight into what life is like for families in the city. While I wouldn't necessarily recommend living right in the hustle and bustle of the city, there are some lovely areas nearby that are ideal for family life – such as Kinsale, Ballincollig, Baltimore, Youghal or Bantry. 
The best part about Cork, however, is that it's totally feasible to live outside the city in one of these gorgeous towns while still travelling into the city frequently – even if you're commuting. That way, you really get the best of both worlds. 
Daycares and schools in Cork
Cork offers a wide variety of daycares, primary schools, and high schools – a good mix between public and private, all governed by the department of education to ensure a high standard is maintained across the board. In fact, the city is home to some of the most prestigious schools in Ireland.
However, depending on your area of choice, places at these schools – especially the top ones – fill up quickly. If you have a specific institution in mind or would like your child to go to school near where you live or in the city itself, it's essential that you apply as soon as possible. 
Another important factor to consider when selecting schools is your preferred ethos (religion, basically) and language of instruction. A lot of the schools follow a Catholic ethos, while the most common language of instruction is English, but be sure to check up on these things before you enrol your little ones in school.
Family-friendly activities in Cork
Cork is a beautiful city with loads to do, and children are sure to love it too. Here are a few fun things to do in Cork with your family:
I couldn't possibly list all the cool family-friendly activities to do in Cork, so this really is just a start. In and among all the incredible historical sites, beautiful parks and the attractions that specifically cater for energised kiddies, you're not likely to run out of things to do.
Living in Cork
I absolutely loved living in Cork – in fact, I wish I could've been there for longer! The city is electric, it's small enough to move around easily and the cost of living is far more affordable than other parts of the country. Since I'm a huge fan of Ireland and Irish culture, Cork was an absolute winner for me, and I doubt I'm the only one. 
Being a reasonably large, European city, most things are super practical and efficient. If you're keen to settle in and start a life in Cork – even as a digital nomad for a short period of time – you're bound to have a good time.
Cork Transportation
Unsurprisingly, the public transportation in Cork is awesome – boasting fully functional bus and train services that are both efficient and punctual, getting around the city isn't difficult. 
The nice thing is that since the city isn't massive, you won't need to spend hours sitting on trains or waiting at bus stations. Travel times are pretty short, and often, if you have the time, you may even prefer stretching your legs and walking from place to place. 
Transport options
Transport costs
If you do need to use the train or bus services, you can buy tickets at the ticket offices or online – a monthly pass is normally about $80 (USD). However, if you're going to be in Cork for a while, I'd suggest getting a Leap Card. Much like a London Oyster card, a Leap Card makes buying tickets more convenient and slightly cheaper.
Fitness and Health
Cork is a great place to stay healthy and active. Since it's a busy city, there are lots of options to consider if you're living in Cork and you want to get your sweat on. 
The main options are gyms and sports clubs. There are lots of different gyms in the city centre that offer varied membership options so you can select one that suits your needs. Here are a few different options in near the city centre:
Most of these gyms have varied offerings, ranging from standard gym equipment to swimming pools, group HIIT classes, and things like yoga and pilates. 
However, if you're like me and you're more into your sports, the good news is that you'll find lots of cool clubs in and around the city. Here are a few options:
Ireland is a sporty nation, so you really won't have any trouble finding a way to keep active and have fun – even if you just want to go for a run on your own! However, joining a sports club or a gym can be a great way to socialise and meet people when you're new to a city, so why not give it a bash?
Cork People
The people of Cork, in my humble opinion, are positively delightful! I've said it before and I'll say it again – I am particularly fond of the Irish and their jolly culture, and the people of Cork exemplify this notion. 
As is pretty common around the world, you tend to find city folk slightly more serious and disinterested in the likes of tourists and other visitors. However, in my experience, this wasn't the case in Cork. It may have been slightly truer in the capital of Dublin, but even so, I certainly wouldn't describe the people as unfriendly. 
Cork is the kind of place where you could meet a complete stranger and end up having a pint at a pub together ten minutes later. The people are generally pretty friendly, welcoming, and helpful too. I was never anxious to stop and ask locals for directions or advice while in the city.
One of my favourite things about the people of Cork is their humour. You're unlikely to get very far without hearing a little quip or being told a fantastic story. If you can take the banter – better yet, dish it out – you're likely to get on well with Corkonians. One of my first friends in the city told me one day that if a local pokes fun at you, it's actually a good sign – they'll only tease you if they like you and think you can take it. And the more I got used to the culture and the people in Cork, the more this rang true. It's all in good fun, after all!
The best advice I can give for getting on with Corkonians is to just relax and put yourself out there. Make an effort to chat to people and reach out, and remember that there's pretty much always bound to be something to laugh about. 
Of course, just like anywhere in the world, you'll probably come across a grumpy sod or two during your time in Cork, but if you do, don't let it get to you. Overall, the majority of the people are outgoing, friendly, and keen to have a chat and share a joke – or a pint – so just have fun and don't be afraid of being social!
Cork Insurance and Medical Care
It goes without saying that both insurance and medical care are essential components of travelling abroad that ought to be considered beforehand. 
While public medical care is free for Irish citizens, with the option of paying extra for private healthcare to skip queues or go to specific practitioners, the healthcare available to expats is dependent on your status within the country as well as where you're from. That is, whether you're a resident or travelling on a tourist visa, as well as whether or not you're from within the EU, UK, Switzerland, or EEA. 
Expats who are residents are generally entitled to free or subsidised healthcare. If you're just visiting and you're from one of the areas listed above, you also may be entitled to some services.
However, if you're a tourist and you're not from any of the above areas, you're not entitled to free public healthcare, and I'd recommend taking out travel insurance. Do this before you leave your country of residence! If you do need to seek medical care, your travel insurance should cover you – or at least make things more affordable. 
This generally pertains to public medical care, however, the Irish public healthcare system is pretty top-notch, especially in a big city like Cork. The bottom line – if you're not entitled to free healthcare, make sure you get travel insurance so you can have some peace of mind. 
Of course, travel insurance extends beyond just medical requirements. Getting insurance as a tourist in Ireland can be complicated and expensive. Since you'll most likely be taking out medical travel insurance anyway, you ought to take out travel insurance with fuller coverage. This will provide you with some back up and protection in terms of keeping your belongings safe as well as with anything else that might go wrong while you're travelling. My advice – don't leave home without making sure you have reliable travel insurance, it really just isn't worth the risk.
Make sure you are fully covered by reading our full Digital Nomad Travel Insurance guide.
Jobs in Cork
This all depends on your situation. If you're living in Cork as a digital nomad – working online or whatever it is you do – then looking for a job in the city isn't really relevant. However, if you're hoping to find local work, then you'll be pleased to hear that there are actually quite a lot of job opportunities in the city. Of course, this depends on your profession, but generally speaking, Ireland, and Cork specifically, have high employment rates. 
However, this is also largely dependent on the type of visa you have while living in Cork, if you require one at all. Refer to the visa section a little further back to find out exactly what you are and aren't entitled to do when it comes to finding work in Cork.
If you are eligible to work in Cork, you're qualified and have some experience, you're bound to find a job. Best of all, companies in Cork tend to offer very competitive salaries due to the presence of global companies in the city, so you have the potential of earning well. 
The best way to find a job in Cork is to make use of a recruitment agency. That way, you can communicate directly with a recruiter and tell them exactly what you're looking for. It's in their best interest to find you a good match, so this is a great way to get a job. Here are some useful places to start:
Check out our Digital Nomads Jobs Postings to find the best jobs available for Digital Nomads.
Nomad Friendly
Value for Money
Internet
Workspace
English
Food
Safety
Health
Transportation
Friendly
Quality of Living
Cost of Living Cork
While the cost of living in Cork is definitely more affordable than in Dublin, it's certainly not cheap in comparison to other popular destinations for digital nomads. However, this shouldn't come as too much of a surprise – it is Europe, after all.
Just like anywhere in the world, it really comes down to your priorities. For instance, you can save a decent amount of money on rent if you choose to live outside of the city centre. Similarly, spend less on food by buying groceries and cooking at home as much as possible. Eating and drinking at restaurants and pubs can get really expensive really quickly – especially if you're hanging out in the city – so try and limit this as much as possible if you're looking to save a few dollars. 
The other important aspect is your preferences regarding where you'd like to work. If you feel the need to join a co-working space, it's quite a significant additional monthly expense that I, personally, didn't feel was worth it. However, you may feel it allows you to be more productive – it's up to you. Of course, giving up a workspace or spending money on going to cafés every day means you'll need to pay for reliable internet at your home which also adds an additional expense, so it's all about weighing up the options and choosing what's right for you. 
Essentially, living in Cork can be pricey if you choose convenience and live the high life, but there certainly are ways of cutting costs and living cheaply. By following some of the advice above, I managed to live comfortably in Cork off a single salary while still having an absolute blast and not feeling like I was missing out on anything.