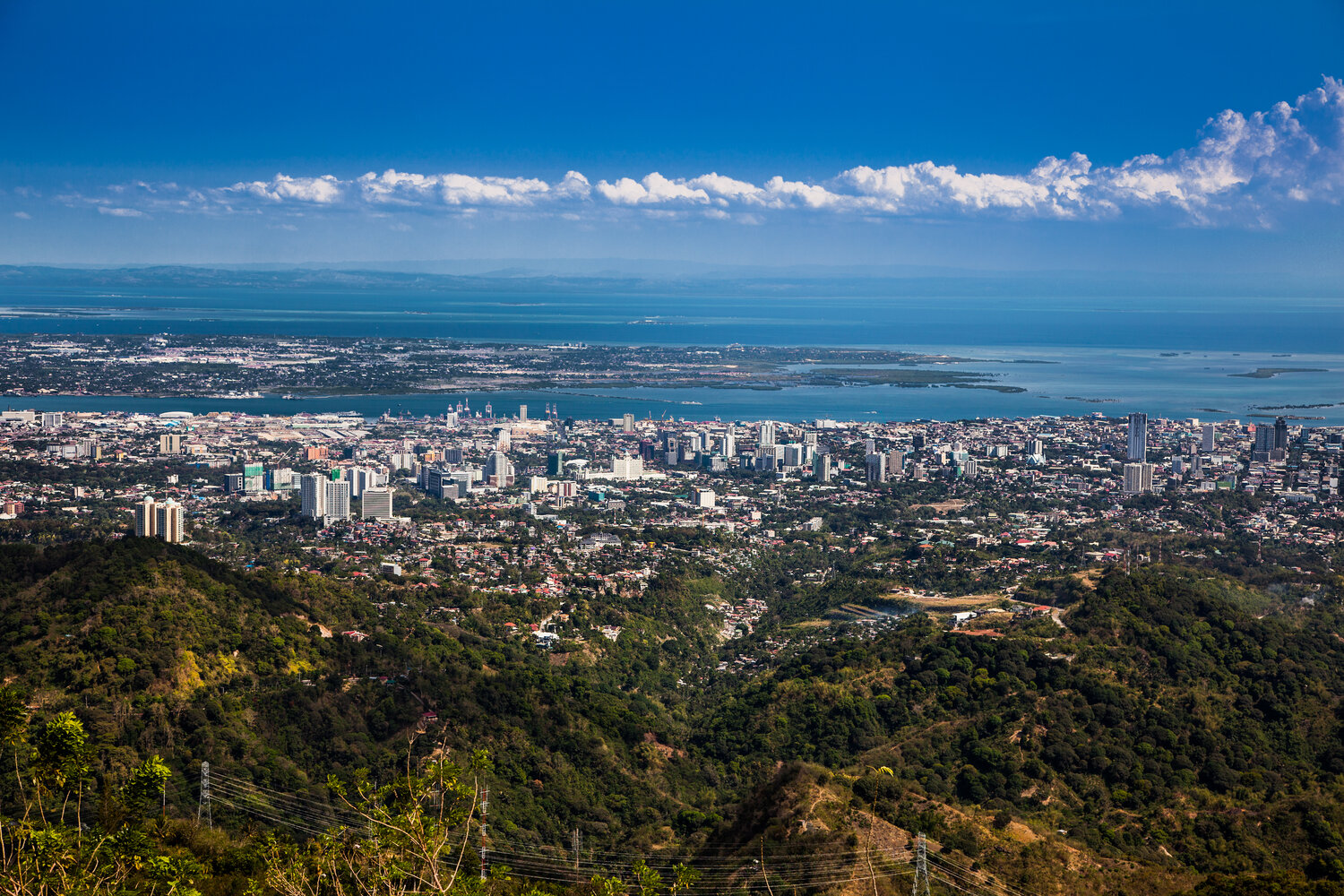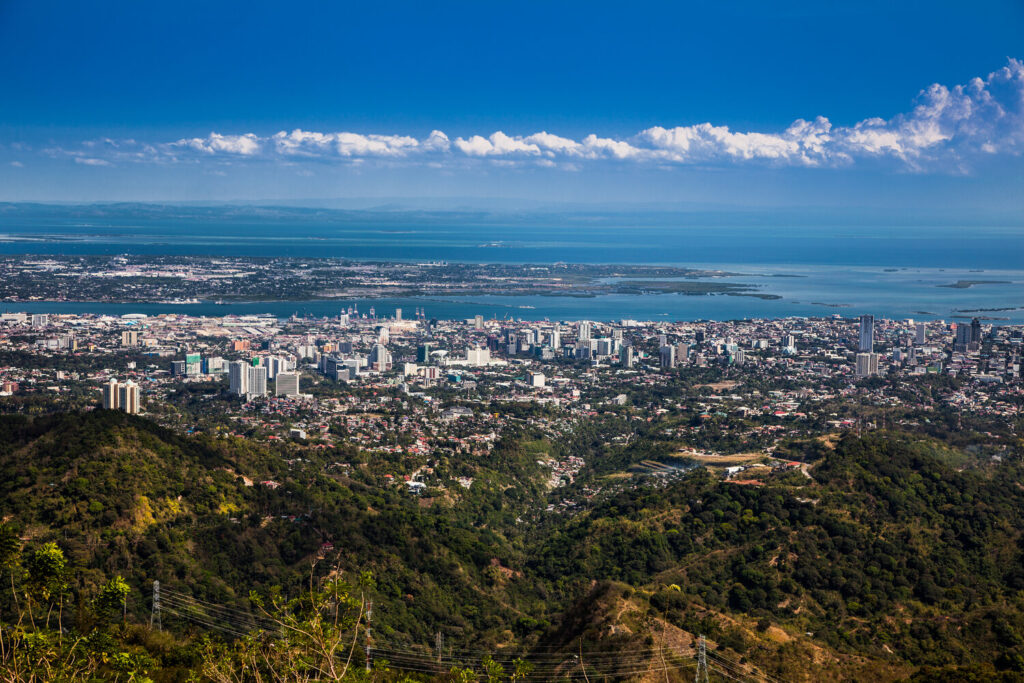 A Digital Nomad Guide to Cebu, Philippines
Out of all cities in the Philippines, Cebu is quite a charm. It is where the Spaniards first settled in the 16th century, conquered the locals, and spread Christianity. Hence, Spanish influences and Catholicism permeate Cebu more than any other city in the country. The popular Basilica Minore del Santo Niño still houses the statue of baby Jesus, which was presented by the Spanish conquistador Ferdinand Magellan.
Cebu was the original capital of the Philippines, until it was later transferred to Manila. Over the centuries, Cebu has become the second most progressive city in the country. But what makes it alluring, other than its history and culture, is the surrounding island adventures, unforgettable dive sites, and fast internet connectivity. That is why many nomads and startup businessmen choose Cebu as a better homebase when staying in the Philippines.
Today, Cebu is a striking contrast of old heritage and the modern world, baroque churches and shiny skyscrapers. You can stroll the pre-historic streets of Colon and emerge in a nearby Ayala Mall. More than just a city with fast internet and comfortable stays, Cebu is just a ride away to some of the Philippines' hottest and highly ranked experiences.
You can go swimming with giant whale sharks in Oslob, or go freediving and witness thousands of sardines in Moalboal. Canyoneering to Kawasan Falls is one of the most raved adventures, taking you to pristine swimming holes, waterfalls, and cliff jumping. Diving with thresher sharks in Malapascua is one of the more thrilling things to do too. There are 167 islands surrounding mainland Cebu and you'll never run out of places to see and explore.
From Cebu, the nearby islands in the Visayas region have plenty to offer. By boat you can either go to limestone Chocolate Hills in Bohol, explore the witchcraft culture of Siquijor, or witness the grand mask festivals in Bacolod. By plane, you can also fly to some of the more stunning places in the Philippines like Boracay, Siargao, or Palawan.
Nomad Friendly
Value for Money
Internet
Workspace
English
Food
Safety
Health
Transportation
Friendly
Quality of Living
Living in Cebu Overview
| | |
| --- | --- |
|  Meal, Inexpensive Restaurant | $2.94 |
| Domestic Beer (1 pint draught) | $1.47 |
| Cappuccino (regular) | $2.05 |
| Loaf of Fresh White Bread (1 lb) | $1.09 |
| Water (1.5 liter bottle) | $0.56 |
| One-way Ticket (Local Transport) | $0.20 |
| Basic Utilities (Monthly) | $85.17 |
| Internet | $44.18 |
| Fitness Club (Monthly) | $34.45 |
| Apartment (1 bedroom) in City Centre | $509.78 |
Currency: Indonesian rupiah (Rp)
[erw_exchange_rates_widget lg="en" tz="0″ fm="IDR" to="EUR,USD,GBP,AUD,JPY,RUB" st="primary" cd="" am="15000″][/erw_exchange_rates_widget]
ATMs
Max Withdrawal: Rp 3,000,000
Withdrawal Fee: Rp 30,000 – Rp 50,000
Use of Credit Cards: Mostly Cash
Digital Nomad Personal Experience in Cebu
When people say Cebu City, they are often talking about Metro Cebu, a combination of several cities located next to each other. If not, people are talking about the entire island province itself. Cebu is the first European settlement in Asia. It was also the center of trade and commerce between Mexico and China. With its history, Cebu has become highly urbanized, even without its tourism industry.
Entrepreneurs make the backbone of this island, as Cebu is also the center of business, education, and politics in the whole Visayas Region. It was invigorating for me to learn the historical significance of Cebu during a full-day of Cebu City Tour. Baroque churches, important landmarks, the Temple of Leah, and the Sirao Flower Garden were destinations that remained in my memory.
There were plenty of activities to try and are especially invigorating if you are a scuba diver or a freediver. Swimming with enormous whale sharks was a phenomenal experience, if it wasn't for the animals' lack of environmental protection. Malapascua and Moalboal definitely were places I'd revisit for the epic underwater experience with other sea creatures. Meanwhile, the trip to Kawasan Falls was overall the best for its fun and thrill.
After staying in the city for several weeks, I picked one of the best islands to stay in for a month and just chilled there. The island was Bantayan, located north of Cebu. It had a laidback and friendly atmosphere and was busy for its nightlife, with its cluster of restaurants transforming into bars after sundown. Island hopping, freediving, skydiving, and beach bumming are some of the activities here. It had quite the vibe of Siargao Island, minus the surfing.
Wherever I went, it was easy to find a place to live in, whether it was in a fully furnished condominium unit or a hotel with a common kitchen, without needing to plan my stay beforehand. Food was particularly delicious, especially the freshly cooked seafood and roasted pig or lechon, which Cebu is also known for.
Work in Cebu
As a business district, Cebu has a high demand for co-working spaces. The city is a favorite among young professionals, startups, students, and digital nomads looking to get some serious work done. Be on the lookout for these places the next time you visit Cebu and in dire need of the perfect co-working space.
Best Places to Work in Cebu
Nomads Hub
Right in the middle of Cebu City, Nomads Hub is the best of both worlds—a co-working and a co-living space. Guests can rent hostel beds, use the laundromat, and get food and drinks on the menu. The site offers unlimited water, coffee, and tea too. It is just a short stride away from public transport, restaurants, supermarkets, and the epicenter of Cebu's nightlife, Mango Avenue. Conference rooms and phone booths are available but there are no dedicated desks or private offices. Nomads Hub also comes with ergonomic chairs, beanbags, and bosu ball chairs. Their hot desks are available at $0.70 an hour, $6 per day, and $90 a month.
ASPACE Crossroads
ASPACE Crossroads is a trendy go-to place if you want a professional and relaxing working environment. Members have full access to fast internet, office furniture, and unlimited coffee. It has dedicated desks, private offices, conference rooms, and cozy relaxing areas with beanbags. Located within the boutique hipster hub Crossroads, ASPACE is alongside the best bakery in town, diverse restaurants, cafés, shops, and grocery stores. Hot desks are available daily ($10), weekly ($40), and monthly ($100). Meanwhile, a dedicated desk costs $200 a month.
The Company
The Company is a creative space with great natural lighting and a cool vibe. It has locations in central IT Park and Mandaue City, and branches in Japan, Hawaii, and Thailand. Members are allowed multi-location access all over the world for no added fee. It has dedicated desks, private offices, conference rooms, call booths, and executive offices. It offers unlimited water, coffee, and tea, and food from outside is allowed. Hot desks are available daily ($8), weekly ($30), and monthly ($180). An 8-day pass consumable within 60 days is offered at $40, while a 25-day pass consumable within one month costs $130.
KMC Flexible Workspace
KMC Flexible Workspace stands out with its one-of-a-kind amenities. Hailed as one of the most modern co-working spaces in Cebu, it's situated in a state-of-the-art building equipped with 24/7 IT support staff, backup power generators, biometrics, and multiple internet connections. Going beyond the usual office staples, they also have childcare, full kitchen, showers, lounge, a yoga studio, and a meditation room. Hot desks are offered at $100 monthly, while a dedicated desk can be secured for $300 a month.
Workplace Cafe
Workplace Cafe combines a cozy cafe atmosphere and a professional office vibe. Complimentary brewed coffee or iced tea is offered on site. You can also order pasta, all-day meals, pastries, and health drinks from the menu. Book stands and ancillary services such as printing, scanning, and photocopying available for a more seamless workflow. It has classy interiors while ambient music plays in the background. Hot desks are available at $1 an hour, $6 a day, $32 a week, and $100 a month.
There are also plenty of cafés to work in while in Cebu. Some of the most recommended ones are  The Mezzanine Cafe, R&R Urban Cafe, RCC Cafe, and Dolce Cafe. Internet speeds among these cafes range between 5 to 50 mbps. Most of the cafes and co-working spaces are in Cebu Business Park, IT Park, and along AS Fortuna Street. So if you're feeling spontaneous, just visit any of these three and you'll find plenty of choices to work in.
Best Places to Live in Cebu
Best Neighbourhoods
There's a good reason why Cebu is hailed as the Queen City of the South. While it has progressed dramatically from a small fishing village to being one of the country's forerunners of commerce and industry, its provincial appeal remains. Its flower fields are reminiscent of Holland's famous gardens. The hidden pockets of pristine beaches could give Maldives a run for its money. Beaches are 30 minutes to an hour away so a mini holiday in the middle of the work week is not at all unusual. Small wonder that both local and foreign tourists are flocking to Cebu in pursuit of business and pleasure.
Cebu City
Cebu City is a fusion of the old and new world. If you're into museums, old buildings, and horse-drawn carriages, downtown Colon Street is the place to be. The new world resides in its commercial districts, such as business hubs Cebu Business Park and IT Park. These two areas are also convenient for their ATMs, grocery stores, shopping malls, and restaurants. If you're staying long-term, you might as well rent a condominium unit nearby. If you're staying for just a few weeks, hotels like Citadines Cebu and Alicia Apartelle have studio rates ranging from $20 to $50 per night. Budget hotels like Hostel Seven Cebu and Murals Hostel Café have a price range of $7 to $16 a night. Coffee, breakfast, and wifi are staples while some offer entertainment like swimming pools and game rooms.
Mandaue City
Also called the "Cove of Cebu", Mandaue City is located right in the middle of Cebu province. It is strategically located, linking Mactan Island to its neighboring cities via two imposing bridges. From the airport, it is the gateway to the rest of Cebu Island. Mandaue City is also known for its big industries like the Coca Cola and San Miguel Brewery making it one of the major industrial hubs.
Best places to stay would be Copenhagen Residence and Residenz Guesthouse for the budget conscious traveler. Prices range from $10 to $20 a night.
Lapu-Lapu City
This historical city is known for both business and pleasure. It has economic zones on one side and leisure on another. Lapu-Lapu City is blessed with the surrounding sea, making hotels, dive spots, and public beaches common in the area. In a bid to lure local and foreign tourists, rates for resorts and condominium-hotels have dropped significantly from anywhere between $10 to $80 a night. Personal favorites would be Bluewater Maribago Beach Resort, Solea Mactan Cebu Resort, 1521 Hostel, and Little Norway Guesthouse.
Find an Apartment in Cebu
Cebu being a highly urbanized business district has a vast array of affordable and comfortable living spaces all throughout the metropolis. The best places to find a cheap apartment would be near hospitals and universities while the pricey ones are those found in close proximity to business districts, restaurants, bars, coffee shops, and supermarkets.
Bare units are often between $60 and $200 a month, while fully furnished studios usually start at $300 a month. The recommended ones are in community-living, high-rise apartments like La Guardia Flats, Mabolo Garden Flats, and Avida Towers. For fully furnished apartments, amenities can include kitchen with a microwave and a fridge, television, wifi, ironing facilities, and desk and seating areas. But depending on the floor area, views, and amenities, rates can easily go up from $400 a month.
If you want to escape from the noise of the city, your best bet would be apartments located in Mactan. It's equally vibrant as Cebu City but its biggest perk is being close to the sea and to the airport. You can take your pick of condominium units just a walking distance away from the beach, or you can choose to stay in a beachfront property that has both the sea and pool right at your doorstep. Some condominiums like BH Mangrove Condos have the perfect combination of a patio, outdoor pool, and a garden view.  Others worthy to be mentioned are Pal-watson Apartments and Saekyung Village. Rates average between $30 and $120 daily.
To look for the perfect condominium or apartment, the easiest and fastest option would be to get your fingers busy with the keyboard. Social media like Facebook will never disappoint you with a good number of options on the marketplace, groups, and pages dedicated to finding your dream studio or apartment. You can also turn to good ol' Google or AirBnB, which is fast growing in popularity among seasoned travelers. If you want to be more adventurous, you can rent a motorbike with a driver to bring you around the metropolis for a day and hunt for a place to stay in the best areas.
Cheap Places to Stay in Cebu
Cebu is home to plenty of beautiful hotels, resorts, apartments, and hostels that will give you the maximum bang for your buck. These places usually offer pretty good rates that are suitable for a short staycation. But if you have plans of staying long-term then a more practical option to live in the city without breaking the bank is to rent a decent and affordable living space.
Hostels would be a good place to start. They offer shared living spaces, so if you are fond of meeting and mingling with fellow travelers, then hostels would be your sweet spot. Highly recommended is Murals Hostel and Café. It has a solid reputation among digital nomads with its 100 mbps wifi connectivity, unlimited coffee, and office services.
Mad Monkey is also a top pick. It offers budget-friendly private rooms and dorm rooms with a hospitable staff and an upbeat social vibe. Perks include a Filipino Fusion restaurant, infinity pool, and sun deck. Lastly, Ola! Hostel Cebu has a 24-hour restaurant and bar by the swimming pool where guests can have a bite or enjoy a cold beer. Vegetarian and vegan choices are also available on the menu.
Guest houses are also pocket-friendly. Popular choices are Little Norway Guesthouse in Lapu-Lapu City and Residenz Guesthouse in Mandaue. Both are situated a good distance away from the city proper so peace and quiet is the major selling point. They are also relatively near the airport and closer to the beaches of Mactan, just about 15 to 30 minutes away. Also included are breakfast, daily housekeeping, and fast internet access.
Cebu Visa
Note: For complete and updated information about the travel requirements to Cebu, please visit this page.
Most foreign nationals can stay in the Philippines without a visa for 30 days. Citizens of Brazil and Israel can stay in the country without a visa for up to 59 days. You can check this website to see how this applies to your country. Here are the requirements for a visa-free stay in the Philippines:
A passport valid for at least six (6) months

Entry and exit flight tickets

Your hotel reservation or a letter from your host

Identification card
If you're planning to stay in the Philippines for more than the allotted VISA-free period, you can apply for a Philippine tourist VISA at a Philippine embassy or consulate. Requirements include:
Passport valid for at least six (6) months

Duly accomplished visa application forms

Passport photos (2 copies)

Proof of bona fide status as a tourist or businessman

Confirmed tickets for the return or onward journey to the next port of destination

Payment of relevant visa fees
Citizens from more than 30 countries also have the option to obtain their visa upon arrival in the Philippines. You may check this page if your country is included.
Once you obtain your Philippine tourist visa, you may extend your stay 30 days at a time up to a maximum of two (2) years at any immigration office. The immigration office in Puerto Princesa is located in the shopping mall Robinsons Place Palawan.
Department of Foreign Affairs Cebu
4th Floor Pacific Mall MC Bacalso St. corner U.N. Avenue,
Estancia, Mandaue City, 6014 Cebu
Phone: (032) 520-5898, (032) 520-6193, (032) 520-6550
Culture and Food in Cebu
Cebu undeniably has a rich and colorful heritage. The Spanish conquistadors started the ball rolling when they established their first settlement in 1521 and a hundred years later, the American and the Japanese followed suit. Many locals had artistic tribal tattoos until this art was eclipsed by the crafts of many painters, sculptors, fashion designers, and furniture designers. Meanwhile, Cebu's crowning festival, the Sinulog, is one of the biggest events in the country, celebrating the centuries-old Santo Niño with music, art, and street dances every January.
The food scene in Cebu is also a reflection of its local and foreign lineage. Food stalls and restaurants offer a whole gastronomic experience reminiscent of the city's old roots. You can visit Tisa Labangon in Cebu City for its authentic siomai or you can stroll through the old streets of Colon for its delicious ngohiong. Both foods are of Chinese origin. For Japanese cravings, you can head to Mismukuno Teppanyaki where food is prepared and cooked right before your eyes. Ramen is priced at $6.6 and maki is between $4 and $6. Offering a similar menu, Nonki Japanese Restaurant averages at $3.
For authentic Spanish cuisine, Arano's Bar and Restaurant is known as Cebu's best kept secret. Its main dishes such as paella negra and calf's tongue (lengua) start at an affordable price of $4. Highly recommended too is Ipars Restaurante Y bar de Tapas. Their bestsellers chicken croquettes and tortilla de patata are reasonably priced at $3 each. With Koreans making Cebu their home too, there has been a huge increase in the number of Korean restaurants in the city. Restaurants that locals love are Samgyupsalamat Unli-Korean BBQ and Premier the Samgyupsal. Standard price for unlimited pork, beef, and side dishes is between $9 and $12 per person. 
What is Cebu without the famous lechon? The delectable roasted pig is the main star in every Cebuano occasion. The late Anthony Bourdain was all praise about Zubuchon which also happens to be a top choice for those looking for the crispiest lechon. Fast meals with lechon are pegged at $4. Rico's Lechon is also a crowd-pleaser and their main dish starts at $5.60. Yummy barbecues?  Matia's is a personal favorite. Their pork belly (liempo), and chicken BBQ, fish, and chorizo are perfect with the equally famous hanging rice or puso. Set aside $3 to $5 for a truly filling meal.
As an island-province, fish, crabs, seashells, shrimp, and other seafood are a common sight in every Cebuano meal. To fulfill your cravings, Mactan in Lapu-Lapu City or the port area in Cebu City has the best seafood. You can also have your fill at Oyster Bay Seafood Restaurant. They guarantee diners with authentic and original seafood recipes at around $5. Another great option is STK Ta Bai! The name stands for sugba-tuwa-kilaw which are common methods of preparing and cooking seafood. STK is a charming hole-in-the-wall and is popular with families and wholesome groups. A meal is about $6 per person.
Cebu Nightlife
As a bustling metropolis, Cebu has skyscrapers sitting along bars, lounges, and clubs for those who want to unwind after a long day's work. Depending on your distinct taste, whether its groove, chill, or laid-back, the Queen City of the South will leave you hungry for more.
The center of Cebu's nightlife is Mango Avenue, often visited by younger crowds and foreign patrons. If you want to get lost on the dance floor or just enjoy a drink or two while listening to a live band, Mango Avenue does not disappoint with its many bars lining the street. Club Holic easily fills up and entertains with its good music and cheap beer. Bamboozers Bar on the other hand is a small, sociable bar that draws an eclectic mix of locals and foreigners. House and electronica, funk and soul, and a dash of hip-hop and R&B keep the audience alive throughout the night.
Another popular spot among yuppies is Morals & Malice. Famous for its cool interiors by renowned industrial designer Kenneth Cobonpue, this bar is a trailblazer when it comes to cocktails and having a good time. The Social Cebu is also a great hang out with its vintage industrial décor giving the place a classy look. It is a dining space during the day that turns into a vibrant lounge during happy hours where the best DJs in town turn up the party vibe. You can also head over to The Distillery. This popular club lets you chill on weekdays and party on weekends with its impressive collection of imported beers, spirits, tequilas, whiskeys, and vodka.
If you're on the groovy side and like dancing to the upbeat music, then Liv Super Club has your back. Dance till you drop. Sentral is also a wise choice for party animals who like hip hop, R&B, and funky soundtracks. Its bar area is great for socializing with fellow party goers. Offering both business and pleasure, Ampersand is another hit. It is a restaurant-diner in the morning serving home style breakfast and transitions into late night cocktail adventure as the night deepens.
But if peace and quiet is your cup of tea, Bellini Champagne Lounge and BLU Bar & Grill in Marco Polo Plaza top the list. Both bars have a sweeping view of Cebu so while sipping your glass of wine or cocktail, your eyes can feast on the glowing city lights. There's also a party by the sea at Ibiza Cebu. Groovy music is played by Cebu's top DJs and they also serve a 15-course Balearic inspired grill along with different variants of wine and tapas. Havana by the Sea in JPark Island Resort and Waterpark offers a unique kind of relaxation. Enjoy your cocktails and wine under the stars with the heady sea breeze.
Things to do in Cebu
Canyoneering to Kawasan Falls in Badian

One of the more spectacular adventures in Cebu is witnessing the unbelievably clear, aqua blue waters of Badian. This tour covers a relaxed river trekking over the canyons and stopping by various sections to go cliff jumping to as high as 60 feet. If cliff jumping is too wild for you, you can always just enjoy the deep waters and watch others dare each other over jumping. You'll trek over boulders and rocks, cross rivers, squeeze into swimming holes, and cap the five-hour adventure with the two waterfalls that make up Kawasan. There are several tour companies that offer this, but you can always just head to the village of Algeria and hire a guide from there. This costs $30 to $40 per person.

Diving and snorkeling in Moalboal

There are plenty of dive sites in Moalboal, but what makes this a hotspot among visiting divers are the massive schools of sardines. These little fish come in millions, called a sardine run, just near Pasagnama Beach. It's an incredible sight and even more so when you swim with them. Just 3km or 10 minutes away from here is Pescador Island, another popular dive spot, known for its steep walls and abundant shallows with colorful wildlife. The spot also features a large underwater cave called the Cathedral. Wreck sites, massive gorgonian fans, frogfishes, and sea turtles are some of the other highlights in Moalboal. Most divers stay here for a couple of days to experience them all. The high season for diving is November to May.

Lechon Food Trip in Carcar

Even before the arrival of the Spaniards, the people of Cebu already had the tradition of eating roasted pig, or lechon. A well-prepared lechon has tasty, crispy skin and an aromatic and flavorful meat. You can always head to Cebu City's restaurants (Zebuchon and Rico's Lechon) to try some of the best served lechon on the island. But it's a totally different experience when you go to where all the roasted pigs come from, in the market of Carcar. Lechon here is sold at $8 per kilogram. You can have food tasting until you find one that hits the sweet spot. This place is especially good if you're taking home a large amount of lechon for friends and family to enjoy.

Swimming with whale sharks in Oslob

Swimming with whale sharks has boomed in Oslob, which is at the southern tip of Cebu. The situation here is quite controversial though. Environmentalists say the whale sharks are held captive by feeding them so they can cater to tourists. Nonetheless, it's a symbiotic relationship between the whales and the fishermen. The fishermen flock around the sharks with around 15 boats carrying tourists. It's a magical experience swimming with these gentle giants, even if it lasts only 30 minutes. It's all worth the wait. No touching or flash photography is allowed. And you must keep your distance at a minimum of 9 feet. A tour here costs about $40 per person. It's allowed only between 6 am to 1 pm, so better come early!

Island Hopping in Mactan

This tour covers three to six islands, depending on the tour service provider. But if you want to hit all six islands without the middleman, you can get on a taxi to Maribago Port and deal with boatmen directly. You'll be visiting the Hilutungan Marine Reserves around the islands of Nalusan and Hilutungan, where you can swim and snorkel with colorful fishes and corals. You'll visit the beautiful white sandbar of Pandanon Island, along with the cream-white beaches of Caohagan, Olango, and Sulpa Islands. Lunch is usually included in most tours. Booking this with Klook (which includes three islands) costs about $50.

Dive with thresher sharks in Malapascua

With over thirty diving sites, Malapascua is a diver's heaven. It is most known around the world for its consistent daily sightings of thresher sharks. Other thrilling creatures to witness around the island are whitetip sharks, hammerhead sharks, large rays, unspoiled coral gardens, and wrecks and reefs. Fun dives ($150) and advanced open water dives ($230) are available. Beaches in Malapascua are plenty and good, but if you want to see a lovely bed of sandbar, go to Kalanggaman Island

Explore and chill out on Bantayan Island

Located north of Cebu, Bantayan Island has a laid-back atmosphere, with several white-sand beaches and island hopping destinations. Three of its most visited places are Virgin Island, Paradise Beach, and Ogtong Cave. There's a lively food and nightlife scene here and it's great to explore all the pockets of secret beaches around just by driving with a motorbike. Bantayan is one serene place to chill while in Cebu, but not too quiet for when you miss the party crowd. To get to Bantayan Island, you'll have to take a van or bus from North Bus Terminal in Cebu going to Hagnaya Port. From the port, take a ferry going to Bantayan Island. Total travel time is around 4 hours.

Water adventures in Camotes Island

Made of three large islands in the east of Cebu province, Camotes has that remote-island feel as you explore its sites either by boat or motorbike. It is home to Cebu's largest lake, Lake Danao, where you can do a couple of water activities including cruising. Camotes also hosts several underground watering holes where you'd walk down a cave and reach a crystal clear and cold natural pool. These are Bukilat Cave (the most picturesque), Paraiso Cave, and Timubo Cave. Buho Rock, meanwhile, is a well-known cliff jumping site (50ft) in Camotes. Some other sites worth exploring are Tulang Diot Island and Santiago White Beach. To get to Camotes, just take a ferry from Pier 1, Cebu Port, going to Poro, Camotes. Travel time is 1.5 hours.

Cebu City Tour

Traveling to Cebu wouldn't be complete without imbibing in its rich history in this one-day tour. Most tour companies like Klook include Cebu's highlights. You'll be visiting the European churches Simala Church and Basilica del Sto. Niño, and the more modern one the Metropolitan Cathedral. You'll learn more about Magellan through the Magellan's Cross and how he spread Christianity in the Philippines starting in Cebu. You'll drop by the Taoist Temple, which is surrounded by Cebu's Chinese community. Finally, you'll cap off your trip with a visit to the grand Temple of Leah and the wonderful Sirao Garden. Most tour companies offer a pick-up and drop-off from your hotel.

Cebu City Sky Adventure

Located in Crown Regency Hotel and Towers, this family adventure is like a modern amusement park in a skyscraper. Activities include riding a coaster around the edge of the building, walking on clear glass at 500ft high, ziplining in between two buildings, and wall climbing. There's also a sky bar and sky lounge where adults can hangout at night and enjoy the epic views with drinks on hand. You'll need a minimum of $20 for this experience; the cost includes entrance to the skyscraper and the sky walk activity.
Best Time to Visit Cebu
There are only two weather conditions in Cebu, Philippines: wet and dry. This tropical destination is best visited during the dry months from December to May. The best time to go diving, snorkeling, and island hopping is from March to May, when the sea is calm.
The dry season is also the high season in Cebu. Tour services, accommodations, and air fares are pricier than during the wet season. The summer months between March to May are when there are the most number of tourists.
Between June and November, the country in general experiences several typhoons and downcast weather conditions. During these months, rainy days can strike anytime. Water activities can sometimes be cancelled and moved to a later date.
When this happens, always prepare to have a plan B. Because most activities in Cebu are done outdoors, the only things you can do during the rainy days are go to shopping malls, visit heritage houses and sites, or explore Cebu Ocean Park.
The temperature in Cebu is about 28 degrees celsius. Prepare to wear light clothing and bring water and an umbrella whenever possible. Don't forget to put on sunscreen.
Cebu for Families
Cebu strikes a balance between work and pleasure, which is why this island is great for foreign families too. Unlike the densely populated Manila, Cebu still possesses that comfortable island charm, where you can just go to the beach or a resort to relax with your family, or spend time at fun destinations where kids will surely enjoy.
There are three to four notable international schools in the city, due to the number of foreign families residing in Cebu. Founded in 1924, Cebu International School is the oldest international school in the city. It follows an American curriculum and caters to students from kindergarten to grade 12. Singapore School Cebu is another leading international school in Cebu. It issues Cambridge International General Certificates to its students.
Woodridge International School is also a great school, producing globally competitive graduates, with a strong Christian upbringing. Meanwhile, if you have little kids, there are over 50 daycares and kindergarten schools in Cebu. You might want to look into Cambridge Child Development Center if you want something more globally oriented.
Spending quality time with your little ones is easy when there are several family-oriented activities in the city. Swimming with whale sharks in Oslob definitely is one that should not be missed. It's unique and memorable, something worth remembering for years to come. Learning about Cebu's history through the Cebu City Tour is also a great way to glimpse the rich heritage of the island.
Other fun, family-oriented activities in the city include Cebu Ocean Park, where you'd feel like walking into an enormous aquarium. Cebu City Sky Adventure is also a unique and thrilling adventure, if your little ones aren't afraid of heights. The ice skating and sky park at SM Seaside is another great place to enjoy. If the sea is close to your heart, you may want to go to Jpark Island Resort and Waterpark, the biggest waterpark in Cebu, with five themed swimming pools and three waterslides.
Living in Cebu
Cebu Transportation
Dubai, Qatar, Australia, and several Asian countries have direct flights to Cebu. You can check Skyscanner or Momondo for the cheapest direct or connecting flights. If you're coming from another island in the Philippines, you can easily book your flight to Cebu City through Philippine Airlines or Cebu Pacific Air. Travel time is around one hour, with fares ranging between $40 to $150, depending on the season. You'll be landing in Mactan-Cebu International Airport on Mactan Island. This is connected to Cebu City through two bridges. From the airport, you can take a taxi going to your accommodation.
When traveling around Cebu's metropolis, metered taxis can be flagged along the streets anytime or you can book through Grab or Uber. Rates average $3 and can vary depending on the distance. If you're fighting against traffic, you can also find motorcycle taxis, locally referred to as habal-habal, in every street corner. It can go as low as $0.60, up to $4. MyBus, operated by SM also has specific routes within the city. Tickets cost $0.50 to $1. Meanwhile, the cheapest mode of transport in Cebu are public utility vehicles (PUJ), which has a base fare of $0.20.
When visiting other islands or going island hopping, it's best to book your trip with a tour service company. Pick-up and drop-off from your accommodation is often included. If not, you'll most likely have to go to a convenient meetup point. If you're going to visit more popular islands like Bantayan, Malapascua, or Badian, you'll have to book your ticket with a van company and then take a small ferry going to the island. Kindly check with your hotel receptionist the most convenient way to travel to your specific destination.
Fitness and Health
There are more than 10 fitness gyms and more than five yoga studios in Cebu. Whether you are male or female, getting fit in the city shouldn't be a problem. These fitness centers cost $2 to $6 per drop-in session, and $80 to $120 for a monthly subscription.
Fitness Nation
Located near Streetscape Mall Cebu, Fitness Nation is the biggest and most spacious fitness facility in the metropolis. They offer fitness gym equipment for cardio and strength training, group fitness classes, as well as muay thai, kickboxing, and boxing classes.
Anytime Fitness
Anytime Fitness, meanwhile, has three branches, in Escario, Cebu IT Park, and Oakridge. It's open 24/7, with clean and spacious facilities, and occasional group fitness classes such as boxing, zumba, and yoga. You can also hire your own fitness trainer to shape you up to bodybuilder levels.
F45 Training
Located in Cebu Business Park, F45 Training offers intense group training in the city, bringing out the athlete in you in just 45 minutes per session. They offer cardio and resistance training classes on alternate days, and a mix of the two on Saturdays. Unlike other gyms, this one already has programs included for you to simply follow. Trainers walk around and make sure you're doing the movements right.
YogaHub Cebu and Bliss Yoga Cebu
For yoga sessions, YogaHub Cebu and Bliss Yoga Cebu are two top-rated studios in the city. Both have all-day yoga classes and private sessions for beginners and advanced yogis. Their classes include one or a combination of vinyasa, ashtanga, hatha, power yoga, and gentle flow. Drop-in rate is at $6 per class.
Cebu People
Cebuanos, or the people of Cebu, are one of the largest ethnic groups in the Philippines. These people come from the island province of Cebu, although many of them have now spread through other islands, including Mindanao. Today, Cebuanos are typically called "bisaya", pertaining to the people and language of southern Philippines.
Metro Cebu is also one of the most densely populated parts of the Philippines. Because it is the center of trade, commerce, politics, and education in Visayas (central Philippines), many people from the surrounding islands have gathered here to conduct their business. The people of the countryside, meanwhile, subsist mostly on farming and fishing, as Cebu is surrounded by water.
Because of their history, the people of Cebu are known to be religious people. They believe in God, spiritual beings, and in life after death. They are also community-centered. They care for other people's well-being, including those of their families and immediate community. Cebuanos are known to be happy people. They are easy to please, but are also known to sweep bad memories under the rug.
Through the centuries Cebu has become a melting pot of different peoples and cultures. Aside from the original Cebuanos, the two most predominant cultures in Cebu are Muslims and mixed Chinese. The former are from Mindanao while the latter include Filipino Chinese and pure Chinese. Other ethnic groups in Cebu are from surrounding islands including Bohol, Bicol, Panay, and Luzon.
Many celebrities and leaders in the Philippines come from Cebu. President Rodrigo Duterte and international boxing champion Manny Pacquaio are known to have roots in Cebu. The Filipino-Chinese business tycoon Lucio Tan and the Filipino businesswoman Vicky Belo are also from Cebu. Many sportsmen, actors, actresses, singers, and beauty queens also hail from Cebu.
Every January of the year, Cebu attracts millions of tourists to its nine-day Sinulog Festival. A tribute to the Sto. Niño or the baby Jesus, it's a religious festival with Chinese elements. It comes with street dancing competitions, extravagant decorations, art, and costumes, vibrant music, crazy parties, and overflowing food. You'll have to book your stay ahead of time as most hotels will be full. This is one big event where you can meet and make new friends in Cebu!
Cebu Insurance and Medical Care
You'll never know when emergencies come up. It's best to stay safe and protected while traveling by getting yourself a travel insurance. All three insurance companies mentioned here cover the basics: 24/7 medical coverage, accidents and death, cancelled or delayed trips, lost baggage, and COVID-19 protection.
Probably the most popular among digital nomads, World Nomads caters to the more adventurous types as its insurance policy also covers 150+ activities such as surfing, scuba diving, and skiing. Even your sports gear, electronic equipment, credit cards, and passport are protected.
Travelex Insurance is made more for families and adventurers, and includes all children under 17 years of age. It offers medical evacuation and repatriation for up to $500,000 worth of coverage. You can also add car rental insurance when you drive a car while abroad.
RoamRight offers multi-trip coverage and has Pro, Pro Plus, and Adventure Sports plans. The difference between Pro and Pro Plus is that the latter covers work-related cancellations as well as accidental death and dismemberment. RoamRight also has an adventure sports plan like World Nomads.
In the face of accidents or medical emergencies, there are plenty of hospitals and clinics in the metropolis. The top three hospitals in Cebu, however, are Cebu Doctors' University Hospital, Chong Hua Hospital, and Perpetual Succour Hospital. These hospitals have state-of-the-art facilities, 24-hour service, and hundreds of hospital beds.
Cebu Doctors' University Hospital
Osmeña Boulevard, Cebu City 6000 Cebu
Phone: (032) 253-7511, (032) 412-8888
Chong Hua Hospital
Don Mariano Cui Street,
Fuente Osmeña, Cebu City, 6000
Phone: (032) 255-8000
Perpetual Succour Hospital
Gorordo Ave, Cebu City, 6000 Cebu
Phone: (032) 232-2410
Make sure you are fully covered by reading our full Digital Nomad Travel Insurance guide.
Jobs in Cebu
The Philippines is known as the number one call center in the world, outdoing India. It is no wonder why Cebu and Manila are replete with contact centers. Call center agents, email support, technical support, and suchlike take the bulk of jobs available in Cebu. The second most in-demand jobs in the city are IT professionals and systems engineers. These include programmers and developers for mobile and web applications, data analysts, software engineers, as well as front-end designers.
Because Cebu is the center of all trade and commerce in the Philippines' central region, there are also many job opportunities that concern logistics, delivery, and merchandising. Most goods go through Cebu before being shipped to the various surrounding islands. Supervisors and managers are some of the most wanted positions, followed by sales and marketing in the commercial industry. On the side note, the most lucrative industry here is buying and selling cars. If you have a background in sales, this would be one of the more profitable jobs.
Other in-demand jobs in Cebu are teachers, nurses, and hotel personnel. There are nearly a hundred schools in Cebu as it is also the center of education. Half of that cater to daycares and pre-schools, showing how young the learning population is. And while there are many tourists in the city, tourism isn't the main source of income for Cebu. Small to medium-sized businesses also contribute to a bulk in the economy here, and jobs in the managerial or sales position are widely available.
Check out our Digital Nomads Jobs Postings to find the best jobs available for Digital Nomads.
Nomad Friendly
Value for Money
Internet
Workspace
English
Food
Safety
Health
Transportation
Friendly
Quality of Living
Cost of Living Cebu
Staying in Metro Cebu is very similar to living in Metro Manila. These two cities are the most expensive cities to stay in the Philippines. They can still be very affordable, especially if you're earning euros or dollars from your laptop. The following costs are the average expenses on a monthly basis.
An apartment in Cebu for one to two persons costs an average of $200 to $300. This is already in the city center. The apartment or condominium unit comes with a furnished bedroom, a small kitchen and a bath, with or without internet. Eating outside everyday can cost about $300 to $500, depending on which restaurants you dine in. This cost can also overlap for when you stay in a restaurant or cafe to work. Meanwhile, transportation or daily taxis costs about $200 a month.
Renting a workspace or buying coffee at cafes costs $100 to $200 a month. Doing your leisure activities is modestly priced at $200 to $400, given you're out on adventures on an average of three or four days a week. The total cost of comfortably staying in Cebu is $1,000 to $1,600. This cost can go down drastically if you're eating in cheap restaurants and taking the public transport instead of metered taxis.