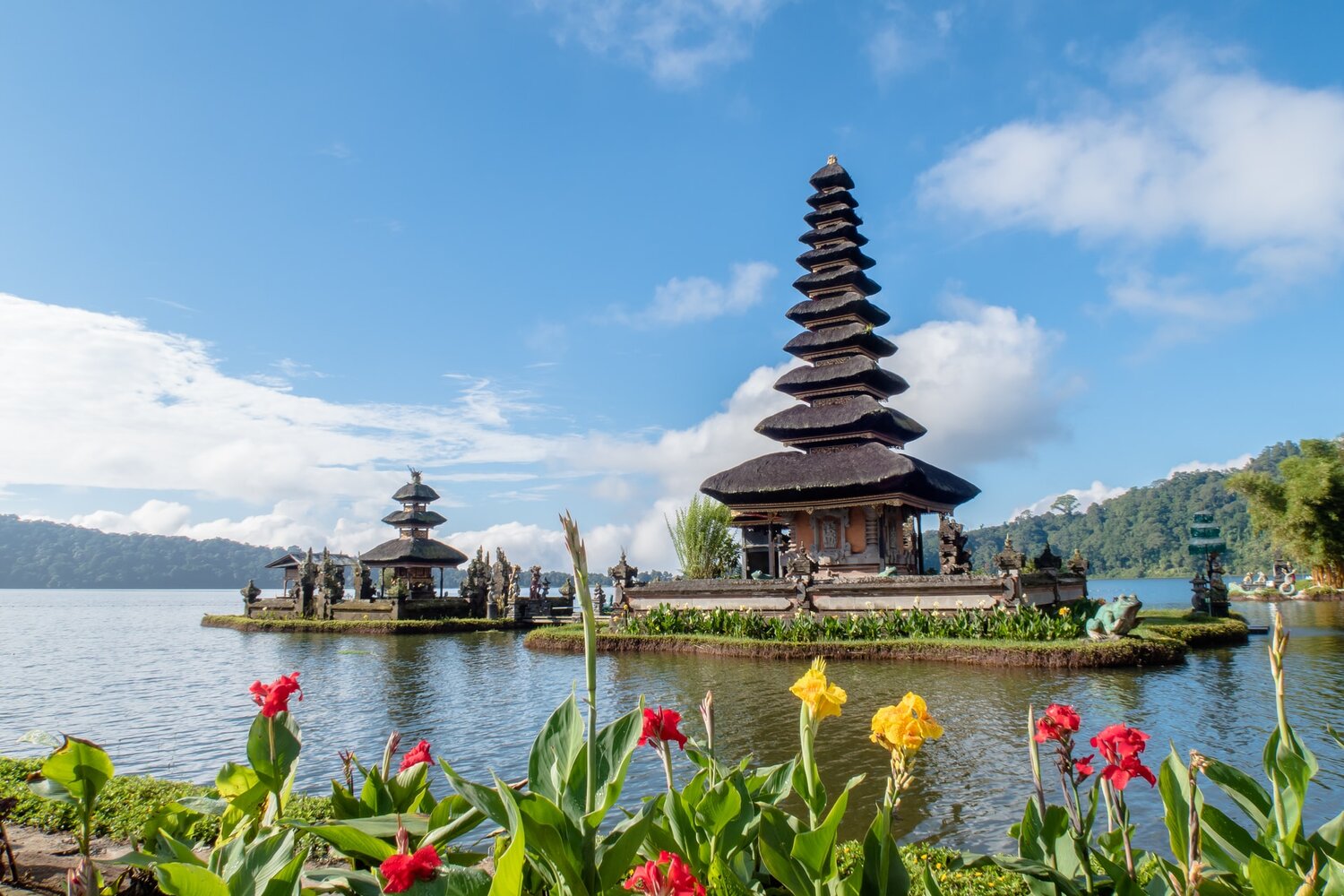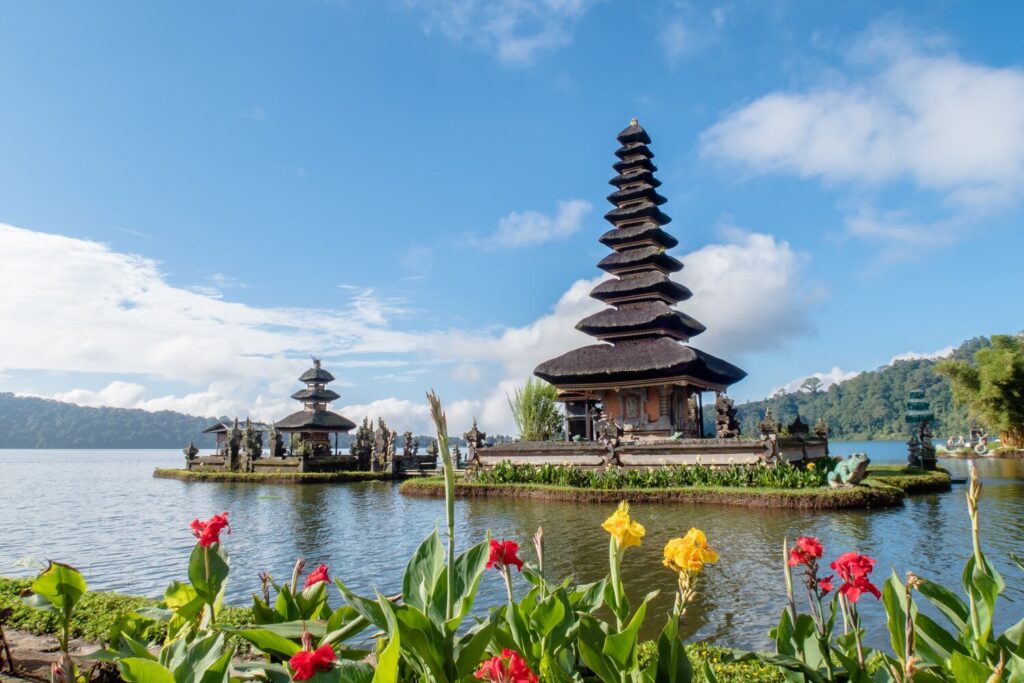 Best Coworking Spaces in Bali
More and more digital nomads and entrepreneurs are drawn to Bali by easy visa renewals, access to luxuries thanks to the cheap cost of living, relaxing nature, fascinating landscapes, turquoise waters, and the island's creative vibe. As a result, well-developed coworking spaces multiplied around Bali.
Coworking spaces are workplaces that you can rent per hour, week or month where people and companies of diverse backgrounds and professions can improve and enhance their skills, knowledge, and experience to achieve success in their own fields. The paradise island of Bali offers incredible options for digital nomads to work comfortably and happily, while remaining connected.
In this article, we show you some of the most popular coworking spaces in Bali to help you find the perfect place for you.
10 Best Coworking Spaces in Bali
Hubud Coworking
Unlimited Monthly Pass –

206 USD

Day Pass – 16 USD
Hubud Coworking (Ji Monkey Forest No. 88X, Ubud, Kabupaten Gianyar) invite its members to feel free to transform, fulfill dreams, mess-up, reinvent and craft a life and a business they've only ever fantasized about.
Located right next to the Ubud Sacred Monkey Forest Sanctuary. The first coworking space in Bali and currently a direct partner of Dojo Coworking in Canggu. Hubud was designed with an open bamboo architecture, with plenty of air and natural light. Here you will enjoy the views of the rice fields and nature at its best. It has 24/7 access, fast internet, micro-environments designed for socializing, air conditioning, meeting rooms with white boards and projectors, lockers, 24-hour security, compact and functional bamboo Skype booth, a cafeteria in the garden and a pool. In case you want to work and sleep in the same building, it has co-living services and they usually organize networking events, co-learning, coaching sessions and corporate retreats.
Listed as one of the 10 best coworking spaces in the world, it is a place where it becomes easier to achieve a balance between work and personal life. The unlimited monthly pass costs around 206 USD. The day pass around 16 USD. They also have packages by number of hours.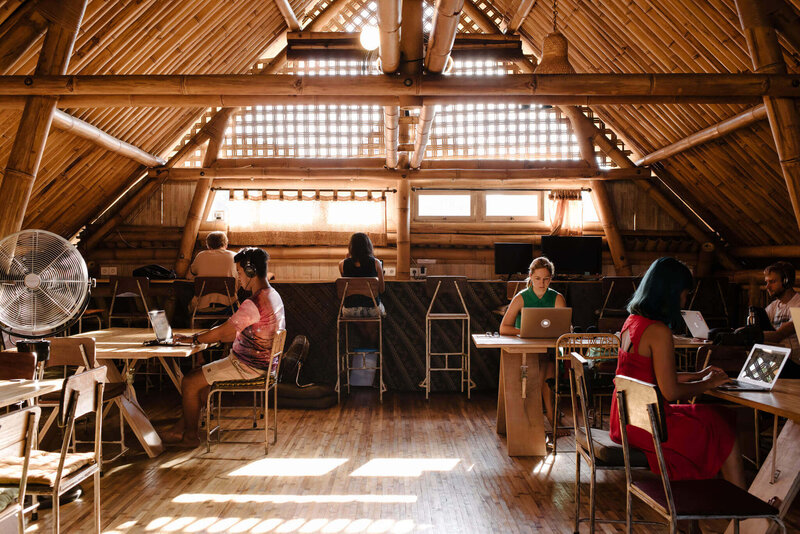 Dojo Bali
Unlimited Monthly Pass –

191 USD

Day Pass – 11 USD
Dojo Bali Coworking (No.88 Jalan Batu Mejan Canggu, Echo Beach, Kuta Utara, Kabupaten Badung) is a modern two-story venue that is a short walk from the famous surfing area Echo Beach in the stunning seaside town of Canggu. It has state-of-the-art facilities, 24/7 access, six enterprise-level load-balanced fiber optic lines and an incredible swimming pool surrounded by tropical gardens. Also you can enjoy three air-conditioned meeting rooms with space for up to 20 people, an event space that can accommodate up to 80 people and three private soundproofed Skype cabins with air conditioning. In terms of amenities they have ergonomic furniture, printer and scanner, mail service, lockers, on-site coffee shop, hot showers and a mix of large spaces and corners for the collaborative or individual work.
In the event of one of the frequent power outages in Bali, the Dojo has its own 7-hour backup power supply. The whole place gives off a hipster or surfer atmosphere. It is always full of people and they also offer a coliving space for those who want to stay here. The unlimited monthly pass costs around 191 USD, the day pass around 11 USD and then they have packages for number of hours.
BWork
Unlimited Monthly Pass –

255

 USD
BWork (Jl. Nelayan No.9C, Canggu, Kec. Kuta Utara, Kabupaten Badung) is collaborative working space based in Canggu on a three-floors spacious coworking building. It has a casual work zone, a studio fully equipped with audio equipment and a professional lighting setup for video recording or podcasting. The meeting rooms have large monitors for 4-11 people an you can also find focus rooms for video calls, a concentration work zone designated to boost productivity, a seminar room for up to 30 people. For relaxing they have a rooftop garden for enjoying the sunset, a yoga rooftop, a sofa zone, an on-site cafe, a big swimming pool. Other than that they provide photo spots and a parking area. The space is equipped with fast internet, air conditioning and comfortable furniture.
B Work not only looks amazing and functional, but here you will find plenty of like-minded digital nomads, entrepreneurs, influencers, and expats. It's a good place to start building your network of contacts. They also propose several programs related to yoga, surfing and golf, among other things. The unlimited monthly pass costs around 255 USD and then they have packages for number of days and hours.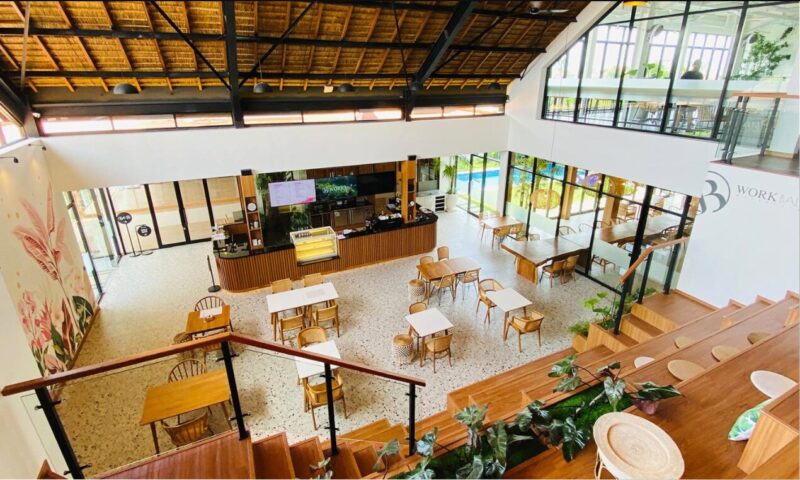 Outpost
Unlimited Monthly Pass –

188 USD

Day Pass – 16 USD
The headquarters of Outpost Ubud (Jalan Raya Nyuh Kuning Mas, Ubud) offers coliving services and a coworking space with cozy terraces and all of those Bali jungle vibes. They are located in the heart of Ubud, close to the Sacred Monkey Forest and nearby many popular yoga studios. Their coworking space is just down the street with a large air-conditioned focus zone, private offices, a collaboration space with stunning views with 24/7 access. The space also contains air conditioning, fast Wi-Fi, video call booths, printers, lockers, secure mailing address, a shared kitchen, on-site restaurant and café, and a swimming pool.
If you're looking for a creative and productive community, check Outpost. They also have another branch: Ubud Penestanan, their brand-new property where coworking and coliving sit under the same roof. The unlimited monthly pass costs 188 USD, the day pass 16 USD. They also have 25 and 70 hour packages for 49 USD and 115 USD respectively, as well as dedicated desks and private offices.
Bali Bustle
Annual Pass –

730 USD

Monthly Pass –

71 USD

Day Pass – 7 USD
Bali Bustle Coworking (Jalan Dewi Sri II No. 23, Legian, Kuta, Kabupaten Badung) offers a vibrant workspace in a three-story building in Kuta. With shared areas, private offices, rest areas, Skype rooms, conference rooms, ergonomic chairs, fast Wi-Fi, free parking, and tea and coffee stations.
Members also have access to the relaxing rooftop lounge, gym, and refreshing pool. Also, there is an on-site cafe with great Indonesian coffee and they offer coliving arrangement if you want to live here. To unite their community, they organize various events such as movie nights and yoga sessions. The day pass costs around 7 USD. The monthly pass around 71 USD. In addition, it is the only coworking space that also offers an annual pass for around 730 USD.

LivitHub
Monthly Pass – From

124 USD

Day Pass – From 7 USD
LivitHub Coworking (Jalan Bumi Ayu Gg. Pungut Sari No. 6, Sanur, Kota Denpasar) is a place to work as well as play. A community of progressive thinkers who want to make a positive impact, and a dynamic incubator of new ideas. They are located in the peaceful town of Sanur, on the east coast of Bali; 5-minute walk to the sea front and a golden beach. The four-story building has perfectly-lit spaces with ergonomic chairs. It also has multipurpose rooms, comfortable Skype conference rooms, air conditioning, standing tables, hammocks, video conference rooms, snack stations, high-speed Wi-Fi, showers, 24/7 access and an on-site cafe.
The rooftop has a boasting a 360° view of the island town there you can enjoy of sunsets. In addition to the workspace, LivitHub also hosts community events such as yoga classes and events in many other areas of expertise. Here you can come as a student or as a speaker to share your wisdom. The daily passes start at 7 USD. The monthly passes at 124 USD. You can pay for different options depending on time and type of access. 
Biliq Bali Coworking
Biliq Bali Coworking (Jl. Yudistira No. 3A, Seminyak, Badung) has two different coworking spaces, separated by 10 minutes in the Seminyak area. Biliq Seminyak offers 24/7 access, high speed Wi-Fi, air conditioning, meeting rooms equipped with projector and LCD TV for up to 20 people, private lockable offices, custom office suites, flexible desks, dedicated desks, soundproof Skype room, on-site coffee shop, Zen room and a plunge pool with laptop stands and indoor seating so you can work from the water. The second Biliq Sunset location is more formal, similar to a regular office. Both places have flexible pricing options.
Kembali Innovation Hub
Monthly Pass – From

163

 USD

Day Pass – From

10.60

USD
Kembali Innovation Hub (Jalan Sunset Road, No. 28, Seminyak, Kuta, Kabupaten Badung) provides a balanced environment for creators to build meaningful solutions. It is an innovation hub where everyone can contribute to the local ecosystem through creativity, technology, and entrepreneurship. They carry out selected technological and creative events, aimed at the community of creators and agents of change.
In addition, this coworking space has a variety of work areas, meeting room, an event space, a big and green garden, printer, fresh coffee, daily cleaning service and high-speed internet access provided to everyone from 9 am to 6 pm on weekdays and 9 am to 12 pm on Saturdays. Every room is facilitated with backdrop, sound system, screen, and projector. You can access to an unlimited monthly pass starting at 163 USD, a day pass for 10.60 USD. They also offer hourly packages.

Rumah Sanur Creative Hub
Rumah Sanur Creative Hub (Jalan Danau Poso No. 51A, Sanur, Semawang, Kota Denpasar) is always a hotspot of creativity: designers, developers, photographers, videographers, animators and artists can be found at all times of the day, planning their next projects or presenting work on their walls and stages.
As well as providing a premier workspace, they are also committed to sustainability and environmental awareness. They have hot desks, private offices, meeting room up to 15 people, skype room. Also you will find free flow drinking water, printer, scanner, and an on-site cafe. Rumah Sanur has a variety of packages and prices to suit your coworking needs with different prices. You can access the facilities every day from 8 am to 11 pm. The monthly pass costs around 40 USD.
TribalBali
Looking to find the perfect place to hustle, work, rest and play? Welcome to Tribal Hostel, the world's best co-working hostel, situated in Bali – The Island of The Gods!
Located just minutes from the beach, Tribal is a very special hostel… With sleek, custom designed private and dorm rooms to ensure a good night's sleep, Tribal is Bali's newest and most modern hostel and comes with a twist… Check out the MASSIVE coworking area with dedicated booths, plentiful power sockets, high-speed wifi and super tasty coffee and kitchen to fuel a day's hard hustle!
Need a quick screen break? Soak in some sun and relax in the infinity pool or hit the billiards table for a game of rapido pool. There's always plenty happening down at
Tribal Bali
so rest assured, if you're looking to find the perfect place to blend fun and hustle, Tribal truly has everything you need…
Bali Coworking Space Conclusion
If you have come to Bali to connect with likeminded remote workers, then these coworking spaces are the place for you. Bali is known as the Digital Nomad capital so don't worry, there is definitely a coworking space suited for your needs. If you enjoy a change of scenery, here are some comfortable cafes to work from as well.  Crate Cafe, District Canggu and the ZIN cafe are all great options and offer good WiFi connection.
Do you know any other coworking space in Bali? We are all ears.