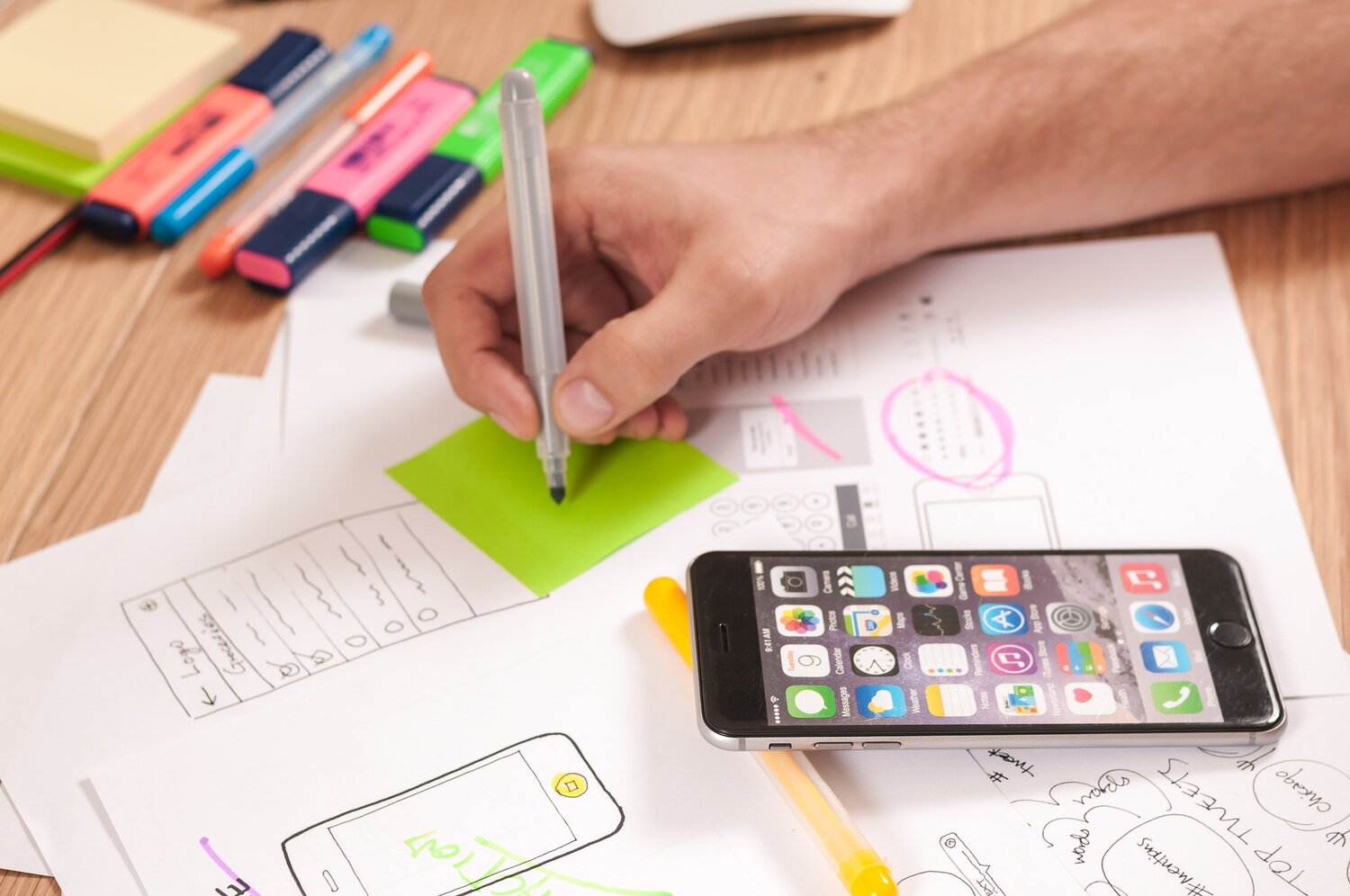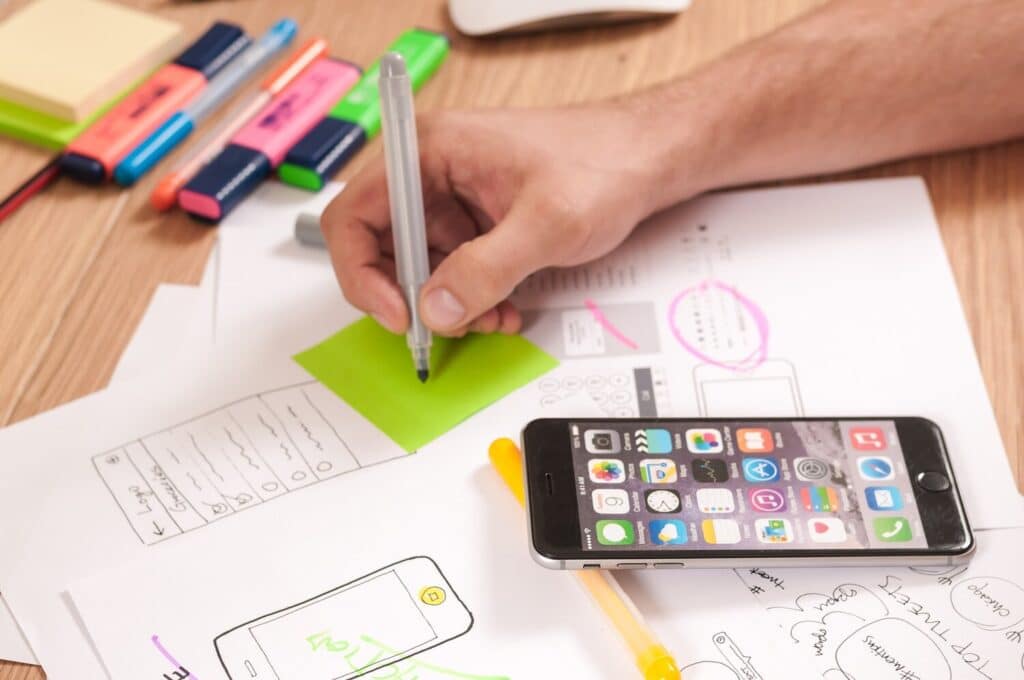 UI & UX Design
User Interface (UI) and User Experience (UX) Design are two relatively new concepts that influence how websites, apps and digital experiences are designed. The UI/UX field offers some of the most lucrative roles working online, and it's entirely possible to train yourself in the necessary skills.
For digital nomads, UI and UX design give you the chance to enhance your income whilst working from the comfort of your laptop.
So what does this have to do with Adobe? Their Creative Cloud (CC) suite offers multiple programs that can help you learn about UI/UX and work in the field. Adobe XD is the program specific to UI/UX but Photoshop, Illustrator and After Effects, are also necessary. You can design beautiful web pages and apps using the endless features on offer with these programs.
The great thing about Adobe CC is that all of the apps are integrated, so you can easily build a character in Illustrator, animate it in After Effects, and then place it on a website layout in Adobe XD. The tools are similar across all the programs, so it's possible to learn how to use them all at the same time.
How common are UI and UX amongst Digital Nomads?
UI and UX Design are just two of the many careers on offer to digital nomads. They are relatively new, so you won't find as many people who know how to work in this field. This can be to your advantage. The demand is high, so having a top-notch UI or UX portfolio will open up brand new opportunities for you.
That said, it is a growing field so you're better to get in early. The great thing about UI and UX design is that they both require skills that can be used in other areas. Knowledge of Adobe XD isn't that common among digital nomads, but Photoshop and Illustrator are. Even if you struggle to find work in UI and UX, you'll be able to use your skills in other roles.
Ultimately, UI and UX are both jobs that can easily be performed remotely. The great thing about Adobe CC (especially XD) is that it has collaborative software. You can work with your team from anywhere in the world. This makes them super attractive skills for digital nomads, and the UI/UX field is one of the best paying online jobs out there.
What professions require you to use UI and UX Design?
The skills required for UI and UX are transferable to other roles, but we'll give you a quick rundown of what UI and UX are first. User Interface Design is focused on making websites and apps attractive to the user. It's more design-heavy than UX, so you'll need to have a solid understanding of graphics and theory. 
Creatives will feel much more at home with UI, especially if you already have experience of graphic design.
That said, User Experience Design also requires a solid understanding of design principles. It's more focused on the user experience and is therefore data-heavy. UX Designers test different layouts and collate feedback to make websites as easy for the customer to use as possible. You'll need to learn about human psychology and have a good head for statistics.
Larger companies will hire different people for each role, but you'll find a lot of smaller companies and startups might expect you to do both. It's common for UI and UX Designers to have a solid understanding of the other discipline. As you first start in the role you'll likely find yourself donning both hats. Try to make sure your portfolio shows your skills in both.
Beyond UI and UX Design, knowledge of the relevant Adobe CC programs will help you in other roles. Illustrator is great for graphic designers; After Effects is an absolute must for video production and Photoshop is pretty self-explanatory.
FInd remote UI/UX Design jobs.
Where do I start if I want to become a UI or UX Design expert?
Many UI/UX Designers start in graphic design or product design. If you already work in these areas, adapting your skills for UI/UX is pretty easy. Check out online video tutorials and keep up to date with design publications to learn how you can transfer your skills. Adobe XD is a must; it also works similarly to InDesign if you have skills with that program.
If you don't have a design background we recommend taking a more structured course. These are also available online but they can be pricey. Try out one of the free taster courses to get an idea of whether UI/UX is for you before investing. Thankfully these courses also offer you the opportunity to build your portfolio so you can jump straight into the role. Just check reviews before you sign up.
UI and UX design are lucrative careers for digital nomads. They can be performed entirely online, and the relevant Adobe CC programs are collaborative. The great thing about learning the necessary programs is that you build skills that can be used in other careers. It's truly a win-win!