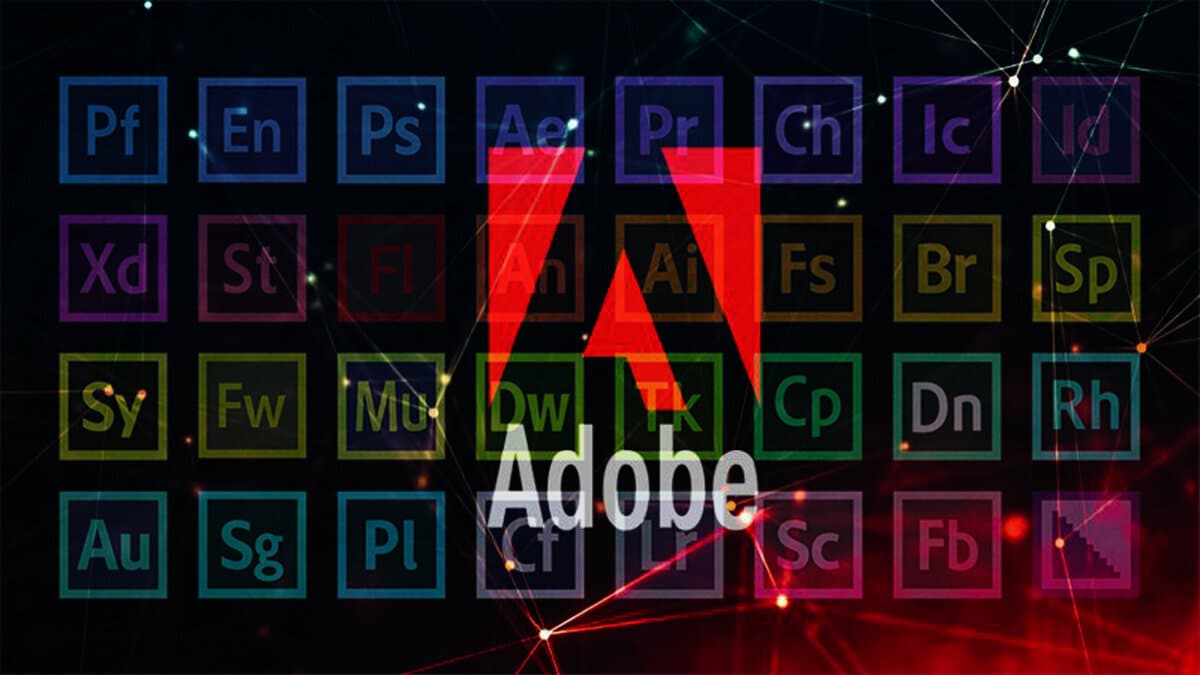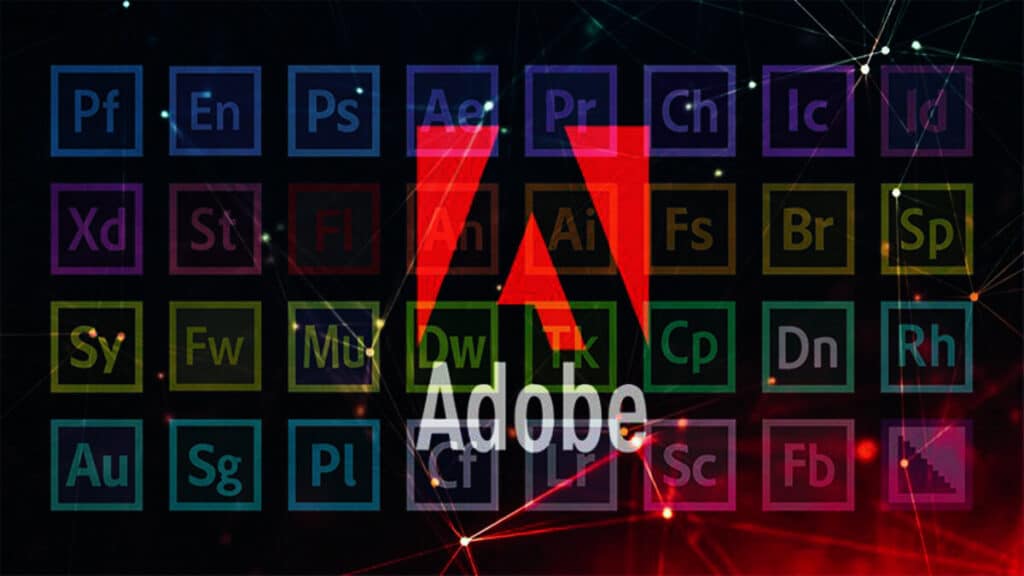 Adobe is a company that develops a whole series of software that has become popular for online working. Chances are you probably already know about Adobe Acrobat, which helps you access PDF documents. Adobe Creative Cloud is their most popular range of programmes. You might know this by its former name – Adobe Creative Suite. This is an umbrella term for all of their digital creativity apps. From photo editing to web design and everything in between, Adobe Creative Suite is a must-have product for many digital nomads.
What makes these tools so great is how integrated they are. More and more, remote jobs are asking freelancers to offer a large basket of skills. With Adobe software, you can easily work on the same project seamlessly without having to upload it to each programme individually. This means you can get things done quickly and enjoy more free time to explore your destination.
Oh, and it's pronounced ah-DOE-bee.

How common is using Adobe amongst digital nomads?
It depends on the industry, but their products are pretty widespread. Even in regular jobs, you'll find Adobe used often. If you're just looking to make a quick buck, there are faster creative solutions online, but if this is something you're thinking about doing long term, you'll need to learn how to use professional software.
Having knowledge of Adobe Creative Suite can help you stand out from other digital nomads. Don't think about this just as a way to make your portfolio look great. That one-off assignment with an online start-up might turn into long term work if you provide impressive materials. 
It's also really common in the creative and tourism industries. These are fantastic jobs to get into if you want to travel with your work. Digital creatives use this software to design captivating marketing materials, publish epic travel videos, and touch up those all-important travel photos.
So, is it common for digital nomads to use Adobe apps? It can be, but not always. Gig workers often prefer quicker options, but long-haulers will gain more benefit from investing some time in learning them.
What jobs/professions require you to use Adobe?
A lot more than you might think! We'll get the obvious ones out of the way first. If you're doing anything creative, you'll probably need to use Adobe Creative Cloud. Graphic designers, photographers and web designers all use these apps in their day-to-day work. That being said, you'll need to have some prior experience to get this kind of work.
Digital marketing, community engagement and copywriting don't necessarily need Adobe skills, but learning them can help you gain more work. Online content is far more impressive when the right software has been used, so get it right and your clients will want to hire you again.
Speaking about impressive online content – you can also use these skills to market yourself. Selling a tour of the neighbourhood you live in? Include some outstanding graphics and videos in your listing. Maybe you're starting a side hustle as a dog walker? Create some impressive flyers to leave in local community centres. Even foreign language teachers can enhance their materials using Adobe products.
And when it comes to marketing yourself using Adobe products, nobody does this more than influencers. Vloggers, podcasters and Instagrammers use these applications to edit their work before they publish it. This might not be your main job, but creating some content about your travels on the side can be a great little earner.
Where do I start if I want to become an Adobe expert?
Online! The best thing about using Adobe products as a digital nomad? You can learn about them from anywhere in the world. If you like learning the traditional way, there are plenty of courses available online. Some of these are super expensive (or just plain overpriced), but there are a few affordable options if you dig hard enough.
YouTube is a valuable resource, and you can find tutorials on just about anything. We do recommend taking a more structured route if you're a beginner, so somewhere like Skillshare will offer you guided courses through the basics. Once you've got to grips with these, you'll find plenty more specialised options on YouTube.
So what software should you learn first? This depends on what you want to do. Each programme offers something different, so read up on them to see which fits your needs. If you haven't entirely made your mind up, start with Photoshop. This is their most popular software, probably the easiest to learn, and can help you with so many jobs. Adobe is so integrated that once you've learned one, it's much easier to learn the rest.
Adobe offers some great programmes for digital nomads. Whether you want to create your own website, help a client with marketing materials or simply edit your travel footage, it is a worthy investment. They take a little longer to learn than online creative tools but will give you a competitive edge over other digital nomads