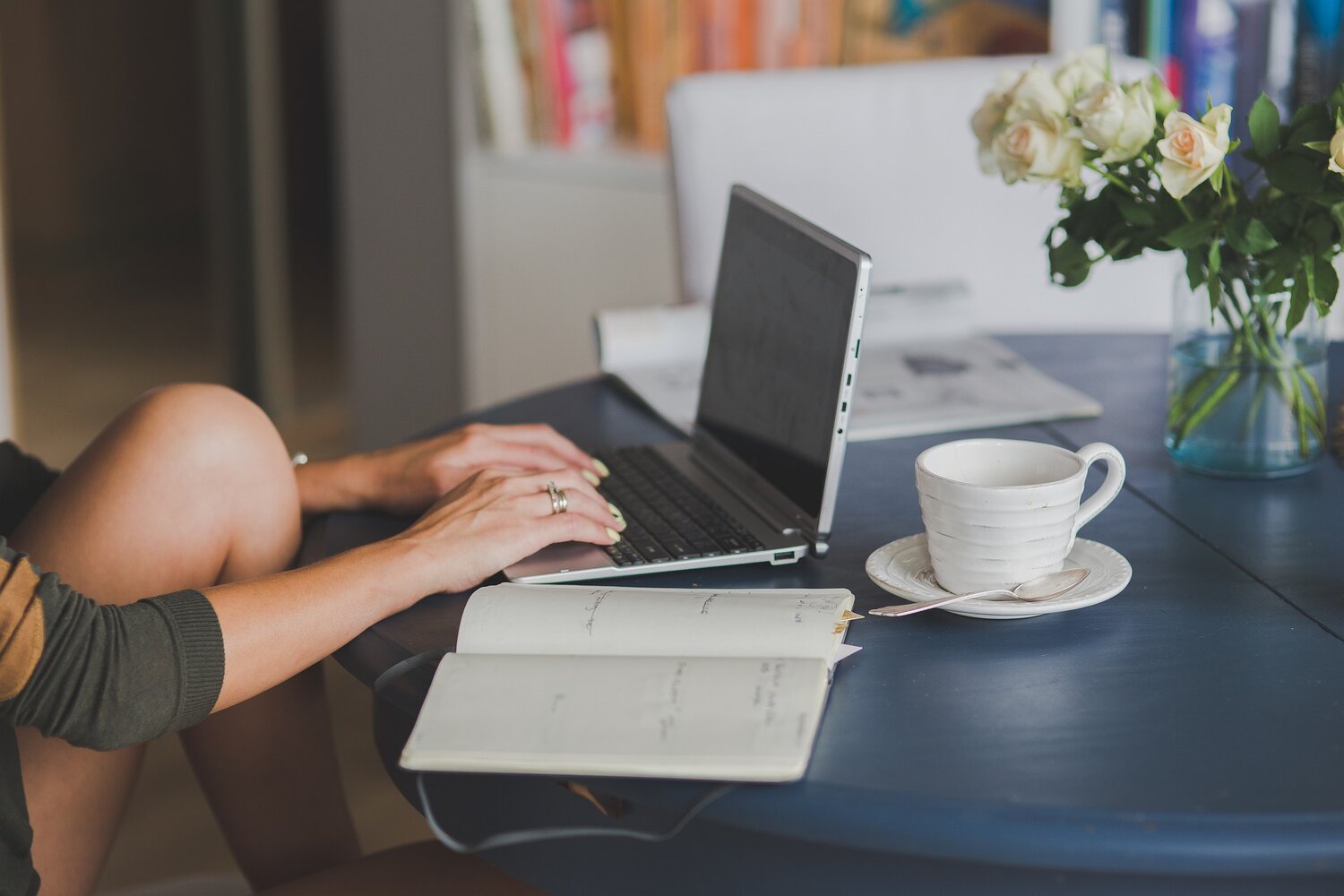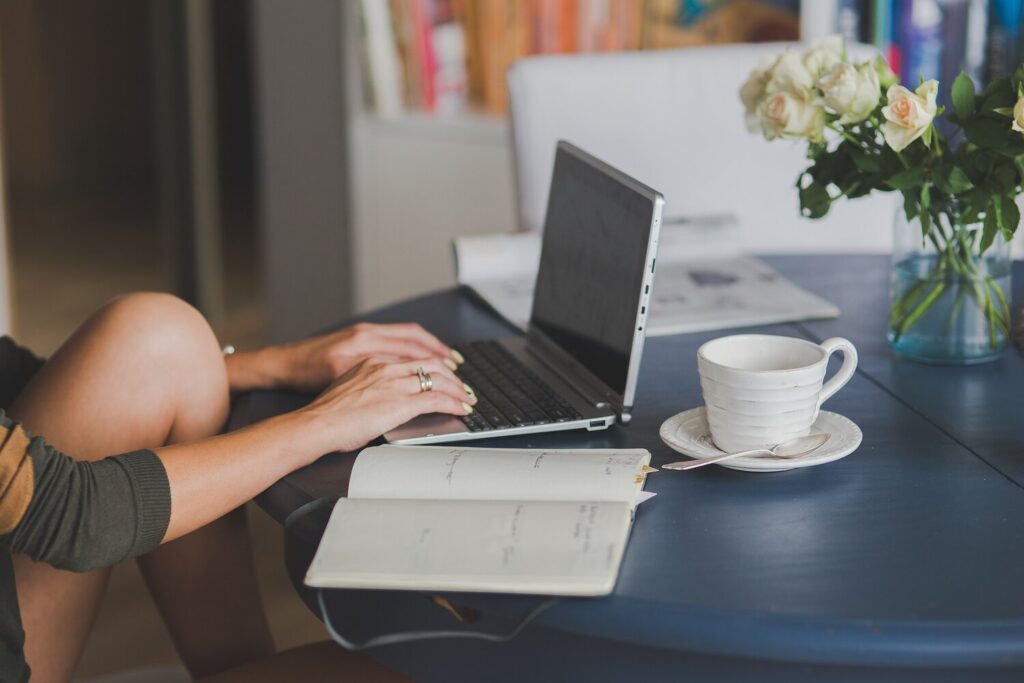 There are many reasons to become a Freelancer. From being in control of your own schedule, time, and income, to having the freedom to travel the world as you please while working – there is a nearly inexhaustible list of reasons to become a freelancer.  
With the Great Resignation hot off the press as the Pandemic begins to wind down (and the relentless inflation that we see in grocery and gas prices) there has never been a better time to venture into the world of remote working and freelancing.  
However, you may be asking yourself one crucial question: 
How do I start?  
Great Question!  
But before we dive into how to become a freelancer, or more accurately where to start your freelancing journey – let's dive into the benefits of being a freelancer and what skills you can service the world with.  
Benefits of Becoming a Freelancer
We mentioned a few key reasons above, but what do they actually mean? How can one be in charge of their income? Their time? Don't worry, we'll go into a bit more detail below:  
You're your own Boss
Perhaps the biggest attraction to freelancing is the fact that you're your own boss. You get to control what your work life is like, who your clients are, and what your pricing is.  
Nothing beats not having to answer to anyone but yourself.  
Control of Time
Being a freelancer allows you to have control over how much time you work. Thus, giving you control over your free time as well. If one day you need to put in 7 hours to complete a project for a client, you can. The next day, if you have no pressing projects, you can choose to work only 2 or 3 hours. Some days, you can choose not to put in any work at all.  
No more missing dinners, birthdays, or parties. Your time is your own. Freedom you seldom have in the world of Corporate America.  
Control of Schedule
Now, this may seem like it's the same as being the same as controlling your time – and it is, in some ways – but here's where it's different.  
Control of schedule means you get to decide when your weekends, vacation, and meetings are. If you hate Mondays and would rather curl up on the couch watching Netflix, then you can adjust your schedule so that Monday is your day off.  
Control of your Schedule also means you get to say when you start work. If you find yourself more productive in the evenings then your workday can be in the evenings. Another big plus? No more asking for time off for a vacation or family event. You're your own boss.  
Control of Income
Now, this may seem hard to understand, but it's quite simple. You work for the income you want. If you need to make $5000 for this month then you work until you make $5000 for this month.  
In a regular 9-5 office job you are paid a salary and no matter how much work you put in; you'll never get paid more than your salary or hourly wage. Of course, there's overtime but the logistics of ensuring your paid overtime is stressful, to say the least.  
This isn't to say that some months business will be slow while other months you'll feel like you're racing to keep up, but for the most part, you have pretty good control over how much you make.  
Freedom of Mobility
Freedom of Mobility is another big, attractive benefit to becoming a freelancer, especially if you love traveling. Having the ability to move wherever you want while still having your job – no matter where you are – is something that a 9-5 will never be able to give you.  
Digital Nomads thrive off of the lifestyle of picking up and moving to a new country every few months. You can expand your mind, perspective, and worldly knowledge, all while still being able to work full-time.  
Job Security
Again, you are your own boss. The only way you'd lose your job is if you fired yourself (unlikely) or the industry you work in suddenly and irrevocably collapsed (highly unlikely). As long as capitalism and corporations still continue to run most of modern society, then you'll likely have a job for the rest of your life. Especially since the world seems to be moving more and more into the online sphere.  
Protection from Inflation
This benefit is felt most strongly, especially now.  
If you are stuck with the same salary or hourly wage with no hopes of changing it through times of inflation – you are one of the most vulnerable.  
However, as a freelancer, you can simply increase your pricing and rates to accommodate inflation. Even if you're terrified that you'll lose your clients; in the world of freelancing, there are always bigger clients willing to spend more for your work.  
How to Become a Freelancer?
So, you've been convinced to journey into the world of freelancing, but what exactly do you offer the world that can be converted into a tangible service to provide as a freelancer?  
Most freelancers begin one of two ways: turning a hobby into a service or turning education and experience into service.  
Turning a Hobby into a Freelancing Service
Now, "hobby" is a strong word. Maybe it's only an interest, but whatever it is, you can probably turn it into some type of service.  
For example; if you've always loved writing, whether essays in school or creatively, you can turn that hobby or interest into a substantial freelancing opportunity by becoming a freelance writer.  
You don't necessarily need to be good, but you do need to be willing to improve your craft. Whether graphic design or coding or social media, you need to be willing to put in work to improve yourself at these skills you acquired in a hobby.  
However, that's not to say that you can't start today. Perhaps getting better means starting with smaller jobs and working until you hone your craft.  
Turning Education or Experience into a Freelancing Service
Did you take an obscure coding class in university? Did you excel in a certain subject? Have you worked as an assistant to someone in person?  
Anything that might be seen as non-substantial when it comes to your resume, may prove to be your foot in the door into the world of freelancing.  
That coding class suddenly becomes doing website development, that subject you excelled in suddenly becomes what you virtually tutor in, and that assistant job suddenly qualifies you to become a virtual assistant.  
The beauty of freelancing is that the pool of jobs is endless – whenever there is a job or service a person or company needs done, there is a job or two or three for freelancers. Turning your education or experience into a tangible service is a sure-fire way to become a freelancer.  
Examples of Freelancing Jobs
This list is nowhere near exhaustive. With a simple google search, you can see the most popular industries and jobs where freelancers can thrive.  
Writing  

Copywriting 

Ghostwriting 

Translation  

Coding 

Website development 

App development  

Social Media Manager  

Social Media Marketing  

SEO specialist  

Marketing specialist  

Logo Design  

Photoshop editing  

Brand Stylist  

Virtual Assistant  

Tutor  

Character Animation  

User testing  

Streamer graphic designer 

Voice over  

Legal Consulting 
This only skims the surface of the list of industries and jobs available to you to start freelancing.
But one of the best things about freelancing? You don't need to start from scratch by figuring out invoicing, payments, or even how to get clients. Not with the rise of freelancing platform websites.  
Starting freelancing has never been easier. So, if you're keen on getting started as a freelancer check some of these sites out below:

16 Best Freelance Sites
There are a number of freelancing platform websites that do all of the logistics of freelancing for you – all you need to do is sign up, create a profile, and offer your services.  
These websites do all the hard work of gathering clients, ensuring safe payment, and even having your income documents for when tax season rolls around.  
When you're first starting out as a freelancer, utilizing these freelancing platform websites will help you to figure out freelancing in a safe space that is run with regulations to protect not only you but the client as well.  
However, not all freelancing sites are built the same. Below we've listed our top recommendations of the 16 Best Freelancing Sites that you can sign up for today and start on your journey to becoming a freelancer:  
Fiverr
Pros: Easy to use, free registration, online forum and classes, diverse categories of services, safe payment process 
Cons: Hefty commission fee (20%), wait for a buyer, long payment process  
Beginner Friendly Rating: ⭐⭐⭐⭐⭐
Perhaps the most well-known and popular of all the freelancing sites, Fiverr is a great starting point for new freelancers. Fiverr connects freelancers with buyers who are in need of a service or product. The platform has a large pool of freelancers with diverse backgrounds and clients ranging from high-ticket companies to personal blogs.  
Fiverr also has a lot of rules and regulations in place to protect both freelancers and clients. Some of the safety features include conversation monitoring (in case of a client or freelancer claims misconduct, Fiverr has a way to prove it), Payment assurance (Fiverr ensures payment is real), and rules against taking business off of Fiverr (prevents scammers, etc.,).  
Fiverr works on a level basis where freelancers can 'level up' every month if they meet requirements. All requirements center on giving superior service meaning timely deliveries, quick responses, and completing the work the client asked for. Seller levels on Fiver go in the order of New Seller – Level 1 – Level 2 – Top Rated Seller. With each level, you get more benefits such as quicker payouts, active gig allowance, and access to buyer requests where you can submit a proposal to buyers rather than just wait for them to contact you.  
To get started on Fiverr all you need to do is sign up (for free!), fill out your profile, and then create 'gigs'. Fiverr gigs are basically you offering a certain service for a certain price. Then clients will see your gig on the search page for services and can potentially hire you for work.  
For example; as a Logo Designer you would make a gig offering clients a logo design for $10 to be delivered in 2 days. A client would then see that, read your profile, and then decide to hire you to design their logo.  
It's easy to start your freelancing journey on Fiver – the site was literally built for it. Fiverr derives its name from beginner freelancers offering their services for $5. You don't need the experience to create a gig and offer your service, instead, all you need to do is create an eye-catching profile to attract potential buyers. As time goes on and you complete more jobs and get more clients, you can then raise your pricing.  
Concerning Payment, Fiverr works through Payoneer for direct deposit as well as PayPal and wire transfer. Until you reach Top Rated Seller status, payments take two weeks to be processed and then a further day or two in order to reach your account after withdrawing.  
Upwork
Pros: You reach out to buyers, free registration, easy to use, diverse service categories 
Cons: Lengthy payment process, long selection process, hefty commission fee (10 – 20 %) 
Beginner Friendly Rating: ⭐⭐⭐⭐  
Upwork is another large global freelancing platform that is popular among freelancers and buyers. The main difference to sites like Fiverr is that Upwork allows you to submit proposals for jobs rather than wait for a client to contact you. This is helpful as you can actively search for work rather than wait to be hired.  
Upwork is a great starter site as registration is free and relatively easy. All you need to do is sign up, fill out your profile as detailed as you can, and then head to the job board and search for jobs. The job board is a pool of clients looking for specific work to be done for their company and they're upfront with their budgets allowing you to pick and choose where you put your time and energy and for how much.  
Each freelancer is allotted a certain amount of 'Connects' which are almost like virtual tokens that allow you to submit proposals for jobs. The bigger the job, the more Connects are needed in order to apply for it. Your 'Connects' will eventually replenish, so don't worry about running out – they're there as an additional tool to combat over-saturated proposals for the client.  
For example; a client could post that they need a ghostwriter to write an E-book about mindfulness and that their budget is $300 for the project. It costs 6 Connects to apply. You submit your proposal explaining why you're perfect for the job and what you offer the client. Then the client will sift through proposals (can take upwards of a week sometimes) and should they choose your proposal they'll submit a contract for you to accept. Then you can begin your work together.  
This process is decidedly lengthy compared to other sites, but you can apply for multiple jobs at once (as much as your 'Connects' allow) which can result in pretty steady work. Plus, the job pool is extensive and there are dozens of new jobs added every day.  
Payments can be automated by setting an amount that once reached, the funds will be automatically deposited into your bank account. However, you can choose to withdraw whatever amount whenever you want. Upwork can do a bank transfer, wire transfer, and PayPal.  
LinkedIn
Pros: The site is familiar to use, network while finding work, access to project leads, cost-effective 
Cons: Still in its beginning phase, spammers  
Beginner Friendly Rating: ⭐⭐
LinkedIn has only recently joined the list of freelancing writing platforms with the launch of its freelancing marketplace in 2021. You may already be familiar with LinkedIn as it was (and is) used for networking and for making professional connections – but now freelancers can utilize the app for finding work. 
All you need to do to get started is sign up and create a profile. You'll want to be as detailed as you can in the profile by adding as much relevant information as you can from experience to certifications and education. Then you can wait to be noticed or you can browse LinkedIn's job pool for jobs.  
A way your profile can get more exposure is if you post. Similar to social media sites, you can 'post' about projects, portfolios, and what you offer. This is a great way to entice potential clients to check out your profile. 
The functionality of LinkedIn is a hybrid mix between two larger freelancing platforms Fiverr and Upwork. Like Fiverr, LinkedIn will allow companies to compare rates between freelancers and essentially shop around. However, freelancers will be able to browse jobs and submit proposals like in Upwork.  
A big plus to LinkedIn is that it doesn't charge a fee for service marketplace – however, expect that to change in the future as LinkedIn continues to evolve into a freelancing platform. Payments are supported through a digital wallet offered by Microsoft, although the details aren't ironed out just yet.  
Freelancer.com
Pros: Freelancer support, Contests for more income potential 
Cons: Fake clients, complex user interface
Beginner Friendly Rating: ⭐⭐⭐
Freelancer.com is an open freelancing platform that allows freelancers to search for work opportunities with companies. There is a diverse list of services that freelancers can specialize in and you can find jobs based on project budget, keywords, and skills needed.  
Upon registration you'll need to fill out a small form which is like your profile, outlining skills, education, and background so that clients will see and hire you. Although there is a good mix of 'applying' for jobs and being sought out for jobs.  
The way freelancer.com works is that there are projects and then there are contests. Contests are more for creative imaging-type jobs such as graphic design, logo design, etc. Where you can enter a submission and hope to win the prize money. This is great for beginners looking to hone their skills and practice delivering what a client wants.  
Freeelancer.com's commission fee is 10 % of your earnings off of projects or contests, which is considerably lower than Fiverr. You can get paid through PayPal or a wire transfer.  
Toptal
Pros: no commission fees, top-tier clientele, perfect for expert freelancers  
Cons: Extensive screening process, limited-service categories, no small jobs 
Beginner Friendly Rating: ⭐ 
Toptal is a freelancing marketplace website that has one of the most extensive screening processes for freelancing websites. Toptal does this to ensure that their guarantee for connecting clients with the top 3% of freelancers is met. However, once you do enter the ranks you are set to enter into the world of top-tier clientele – from Duolingo to Airbnb, there are a plethora of big names that utilize Toptal for sourcing their freelancers.  
In order to register you'll be put through a substantial screening process of 5 steps you need to pass with flying colors including a comprehensive English test and portfolio overview. Do keep in mind that if you fail the test you cannot reapply for months – so it's best to apply only when you are completely confident in your expertise and capabilities.  
Toptal is great for advanced freelancers looking to score big jobs and even bigger clients. Once on the site, freelancers can scour job boards looking for job postings and projects from elite companies. Don't expect any smaller projects to be found – Toptal is exclusively for big-ticket projects.  
Continuing on with its theme of exclusivity, Toptal only offers a limited freelancing industry such as design, finance, project/product managers, and developers. However, a big pro to joining the ranks of Toptal's 3% is that Toptal doesn't take any fees from its freelancers – nearly unheard of in the world of freelancing platforms. Payments can be made through Payoneer, PayPal, or through a direct bank transfer making cashing out easy and stress-free.  
Joobal
Pros: Easy to use, no registration required, centralized job search engine, email alerts 
Cons: No quick apply feature, no safety measures for clients or freelancers  
Beginner Friendly Rating: ⭐⭐⭐
Joobal is not so much a freelancing platform as it is a centralized job board through which freelancers can look for jobs. Much like Indeed for 9-5 workers, Joobal gathers job listings from other job boards, corporate websites, freelancing platforms, and even social media and compiles them into one massive job pool.  
You can locate specific jobs through the use of keywords and regions, making the process significantly easier than manually searching through job boards and classifieds for freelancing jobs. Plus, it has a great list of filters such as salary range, project length, and skills needed that help you to further sift through job postings.  
A big pro to Joobal is that you don't need to sign up in order to use its service. You just need to input relevant keywords and regions in order to find a freelancing opportunity suited to you and your skillset. Joobal at its very essence is a search engine that connects you to a nearly endless list of job opportunities as a freelancer.  
However, once you've located a well-suited job you are qualified for, you have to put in the work of contacting and setting up a contract with that company. Joobal does streamline the process somewhat by providing job details and how you can apply for the job.  
Simply Hired
Pros: Clean and user-friendly interface, centralized job search engine, freelancing job tools, free guides 
Cons: You have to contact companies directly and set up contracts, spam  
Beginner Friendly Rating: ⭐⭐⭐
Another job board, Simply Hired is a great tool to have in your freelancer belt. Companies use Simply Hired to post job opportunities and projects for freelancers to apply for. This is a centralized job search engine like Joobal, so you can streamline the process of searching for job opportunities.  
With a user-friendly interface, freelancer job tools, and guides, Simply Hired goes above and beyond what a job search engine can be. Plus, you don't need to register in order to start utilizing the site – you can search for freelancing opportunities today.  
As a freelancer, you can browse through job listings by category or you can use the keyword filter feature in order to nail down specific salary, location, and skills needed for job postings. Another great feature that freelancers can take advantage of is the company pages – if you're interested in a certain company or project you can click on the company profile where you will find a list of benefits, reviews, and overview.  
Although you don't need a profile, it is recommended, as having a Simply Hired profile allows you to access certain tools such as a resume builder and salary estimator. Having these on hand will make your selection process even easier.  
As a job search engine rather than a freelancing platform, Simply Hired doesn't have regulations, payment security, or systems in place to secure contracts. Once you've picked a job posting you can apply directly to the company and it is up to you to set up a contract and payment plan.  
Dribble
Pros: Global network of creatives in design, networking opportunities, portfolio creation 
Cons: Need a Premium account to access job listings  
Beginner Friendly Rating: ⭐⭐⭐
If you're in the design industry of freelance then Dribble is a freelancing platform site tailored to you exactly. Dribble operates mainly as a networking site where designers can create portfolios and professional connections with other creative talents. Having an eye-catching profile on Dribble can help drive clients to you and help you secure more jobs as a freelancer.  
For a free membership, you are able to create a profile, upload your designs, and basically craft a stellar creative portfolio. You can also browse other profiles and look for inspiration as well as connections with other freelancers in the design sphere.  
There is an opportunity to secure work through Dribble by using the job board, however, this feature is exclusive to premium members. With a paid premium membership plan – from $5 – $15 every month – you can access job opportunities and projects. These projects range in size and category of service (all are in design though) and are available to be applied for by premium users.  
If you want to take Dribble one step further with the Premium account, you can fully flesh out your portfolio with videos and carousel imaging showcasing your best work. Premium users also get put in top place on the freelancer search boards for buyers, increasing their chances of being hired for a job.  
Guru
Pros: Simple to use, access to job tools, payment security, extensive job pool 
Cons: Need a premium account in order to access some of the site's features 
Beginner Friendly Rating: ⭐⭐⭐⭐⭐
Guru is a nice middle ground when it comes to freelancing platform sites. With a freelancing vetting process, invoicing feature, and an extensive pool of job postings for freelancers to choose from, the site is simple and has everything you need to get started in freelancing.  
Guru's user interface is sleek and easy to use, making searching for freelancers and clients easier than ever. There are levels of memberships that give freelancers access to tools that help make their profile stand out, however, the free membership is enough to secure jobs.  
The way that Guru works is that freelancers create free profiles (after going through the registration and screening process) and can then access the job board where companies list projects and job opportunities for freelancers. Freelancers can then submit proposals and quotes in hopes of securing the contract.  
Projects range in terms of skills (administration, design, marketing, and programming are the most popular categories on Guru), budget, and length of the project. This makes for a diverse set of job opportunities suitable for any kind of freelancer.  
Payments are made through Guru ensuring safety and security for both the client and the freelancer. Withdrawals can be made via Paypal, direct bank transfer, and wire transfer. Having the SafePay feature ensures freelancers that they are paid what they're owed in a timely manner.  
Weworkremotely
Pros: Top-tier clientele, extensive job pool, no registration required, helpful tools and guides 
Cons: You need to contact companies directly to be hired and sort out contracts and payments yourself
Beginner Friendly Rating: ⭐⭐⭐
We Work Remotely is a remote working job board where companies pay to list projects and job opportunities – which means that top-tier companies use the site. The site mainly focuses on remote-working jobs rather than freelancing opportunities so if you're a coder, programmer, or anything along those lines you'll find bliss in We Work Remotely.  
The way that We Work Remotely works is that companies pay a $299 fee in order to post a job listing on there which is the site's way of vetting companies and assuring freelancers and remote workers that the companies are legit, serious, and offers high-quality jobs. A lot of the jobs are design-related and are posted by some elite companies such as Amazon and Google.  
A big pro to We Work Remotely is that you don't need to sign up, register, or create a profile in order to search for jobs. Instead, you can use the site's centralized job search engine to look for specific opportunities using keywords related to salary and skills needed to help narrow your search.  
Once you have found a job using the handy search engine you need only click on the link and then you'll be redirected straight to the job posting where you can apply. This being said, We Work Remotely isn't necessarily a freelancing platform, but is more so a search engine to find remote working jobs.  
This means that you won't get invoicing help, payment security, or ready-made contracts. Instead, it's up to you to apply and set up contracts between you and the company.  
We Work Remotely also offers users helpful guides and job tools which can be used to help secure your next big job.  
Flexjobs
Pros: Extensive job pool, client vetting process, personalized features, guides and job tools, 30-day money-back guarantee 
Cons: A subscription is needed to access these features 
Beginner Friendly Rating: ⭐⭐⭐
Just like We Work Remotely listed above, Flexjobs focuses more on hiring remote workers as well as freelancers. Flexjobs screens and verifies the authenticity of job postings so you can be sure that the jobs posted are legitimate. With over 50 categories to look through, you can also be sure that you'll find jobs suited to what you can offer clients.  
Because of their care with job screening and having a highly personalized search tool, Flexjobs is very much a site made with freelancers in mind. They create a safe environment through which freelancers and remote workers can secure legitimate jobs with reputable companies.  
The job search tool is incredibly handy and has some great features for a more personalized experience which in turn saves you hours of scrolling through endless, irrelevant job postings. Instead, you use keywords and setting preferences to find great jobs that are well-suited to you.  
In order to begin searching for your next freelancing gig, you do need to buy a subscription to the site. Subscriptions start at just under 7$ per week and with it, you get unlimited access to the site's features – job listings, portfolio creation, guides, and job tools.  
If you're unsure whether Flex jobs is for you, there is a 30-day money-back guarantee that if you aren't satisfied with the service, you can get your money back. However, with over 30,000 jobs listed, you'll be hard-pressed to not find a new job opportunity on Flexjobs.  
Servicescape
Pros: Easy to use, simple interface, great safety measures in place,  
Cons: Limited-service categories, hefty commission fee (50%) 
Beginner Friendly Rating: ⭐⭐
If you specialize in writing and translation as a freelancer, then you may be interested in joining the ranks on Servicescape. Servicescape is an online freelancing job board that posts jobs pertaining to areas such as academic writing, translation, and editing.  
The site allows freelancers to build up portfolios and connect to clients through the site. Like Fiverr, Servicescape requires freelancers to wait for buyers to contact them rather than submit proposals and quotes for projects. This has some pros and cons to it. Pro: You don't have to spend countless hours drafting quotes and proposals for clients who may not hire you. Cons: You have to ensure your profile stands out in order to be hired by potential clients.  
Servicescape acts as a mediator between freelancers and clients when they are connected. They can message through the site as well as set up calls and meetings. This assures both parties that any contracts or work details are saved on-site in case one or the other claims misconduct.  
The major downside to Servicescape, however, is that there is a hefty commission fee that must be paid with every job completed. Servicescape takes a whopping 50% of profits made from any completed projects which are over twice what Upwork and Fiverr take. This can be detrimental to beginner freelancers who are just starting out and don't make a whole lot.  
When it does come time to withdraw your earnings, Servicescape offers the option to be paid through Paypal, check, or third-party platform Gusto.  
Behance
Pros: Networking opportunities, large pool of potential clients, personalized job listings 
Cons: Limited image sharing capabilities, hefty competition 
Beginner Friendly Rating: ⭐⭐⭐
Behance is more a social networking platform that connects like-minded creatives than it is a freelancing platform. Perfect for those working in creative design such as logos, illustrations, and animations, Behance provides a large, global network where creative freelancers can display their portfolios and showcase their best work.  
Not only does Behance connect you with other freelancers from which you can draw inspiration for your next project, but they also thrust you into the eyes of potential clients. Create a dazzling profile and you may get noticed (and eventually hired) by a new client who is looking for talent through Behance.  
As you follow more and more profiles, your feed increases – much like Instagram. The more you connect with other creatives, the more likely you will find new clients.  
To help you get hired, Behance also does offer a job list that you can look through for job opportunities. The job list is personalized to what your interests are and what service you provide, making searching for your next client easier than ever.  
Behance is free to sign up for and create a profile with so there is no reason to not try it out.  
99Designs
Pros: customized pricing structure, faster payout (three business days),  
Cons: High startup fee, hefty commission fee  
Beginner Friendly Rating: ⭐⭐⭐⭐
99Designs is a great platform that connects creative designers with potential clients. The website has job lists filled with projects surrounding the freelance design industry – from logo design to book cover design and everything in between, you are sure to find a project which perfectly aligns with the service you provide.  
With over 90 design categories to search through as well as a selection of global clients, there are a lot of job opportunities with 99Designs. The way the website works is somewhat like freelancer.com. Companies can post projects that freelancers can apply, bid for, and submit proposals for, and they can also host contests where freelancers enter submissions in hope of winning the prize money and acquiring a new client.  
99Designs also promotes longevity when it comes to professional relationships between clients and freelancers by streamlining the process to work with a client again.  
To get started all you need to do is sign up and create a profile where you showcase your best designs in an effort to curate an eye-catching portfolio. Administrators will then look at your profile, experience, and qualifications and place you on a designer level which dictates your visibility in search results and on the platform.  
One of the hard-to-swallow components of 99Designs is that freelancers have to pay a startup fee of $100 that is spread throughout your first couple of contracts. This means that a portion is deducted out of every completed project that goes towards this fee.  
Then you also have a commission fee that is on a sliding scale similar to Upwork that sits between 5% and 15%. The payment methods are similar to other freelancing platform sites – when you withdraw your funds you can be paid either through PayPal or Payoneer.  
Designhill
Pros: No commission fees or charges, built-in store feature, handy business tools, live chat support 
Cons: Service categories are mainly design based 
Beginner Friendly Rating: ⭐⭐⭐⭐
Designhill is a freelancing marketplace geared towards clients looking for designers. Businesses use Designhill to source high-quality design products such as logos, websites, and physical materials. This makes it an ideal spot for designers to 'set up shop'.  
Once you sign up you can create a portfolio displaying your best design work in an effort to attract potential clients who will hire you for work. If you fill in your profile with as much detail, you'll have a better chance of being hired as companies and businesses are looking for trustworthy designers to work with them to bring their visions to life.  
A great feature of Designhill is that you can set up shops where you can sell your designs globally. There are even cool business tools included in your registration such as a profit calculator and even a tool that helps you create business cards. If you need help with anything or you just have a question there is also a handy live-chat option for freelancers.  
One of the best features of Designhill, and a big attraction to freelance designers, is that Designhill only charges client fees – so you get to keep 100% of your profit. No hefty commission fee, and no charges to start up your shop. You receive every cent made from projects, sales, and contests. This is a rare benefit for freelancing marketplaces which is what makes Designhill special. Once you're ready to be paid there are PayPal and Payoneer for withdrawal options.  
Peopleperhour
Pros: Payment security, easy invoicing feature, AI technology that saves you time, commission fee decreases the more money you make 
Cons: The commission fee can be a lot if you only take on smaller projects, lack of customer support 
Beginner Friendly Rating: ⭐⭐⭐
Peopleperhour is a U.K based freelancing marketplace that connects businesses with freelancers they can hire on an hourly basis or per project. The categories of services offered on peopleperhour are diverse and extensive ensuring that you'll find somewhere to fit in while using the site.  
To get started using peopleperhour you only need to sign up and create a profile. Do keep in mind that before your profile is published you will be reviewed by moderators on the site. Once screened and approved you can begin searching for freelancing jobs and opportunities through the site's job board.  
One of the fascinating things about peopleperhour is that they utilize AI in order to pair potential clients and freelancers together in an effort to simplify the entire process. The way this works is that a company will post a project and then the AI will scan the requirements and match them up with freelancers. Freelancers are then able to submit proposals and quotes to the clients in hopes of securing a job.  
Peopleperhour also oversees payments to protect both clients and freelancers should any disputes emerge. It should be noted that they also take 20% commission on projects amounting to $350. However, this percentage decreases with time as you make more money which is great.