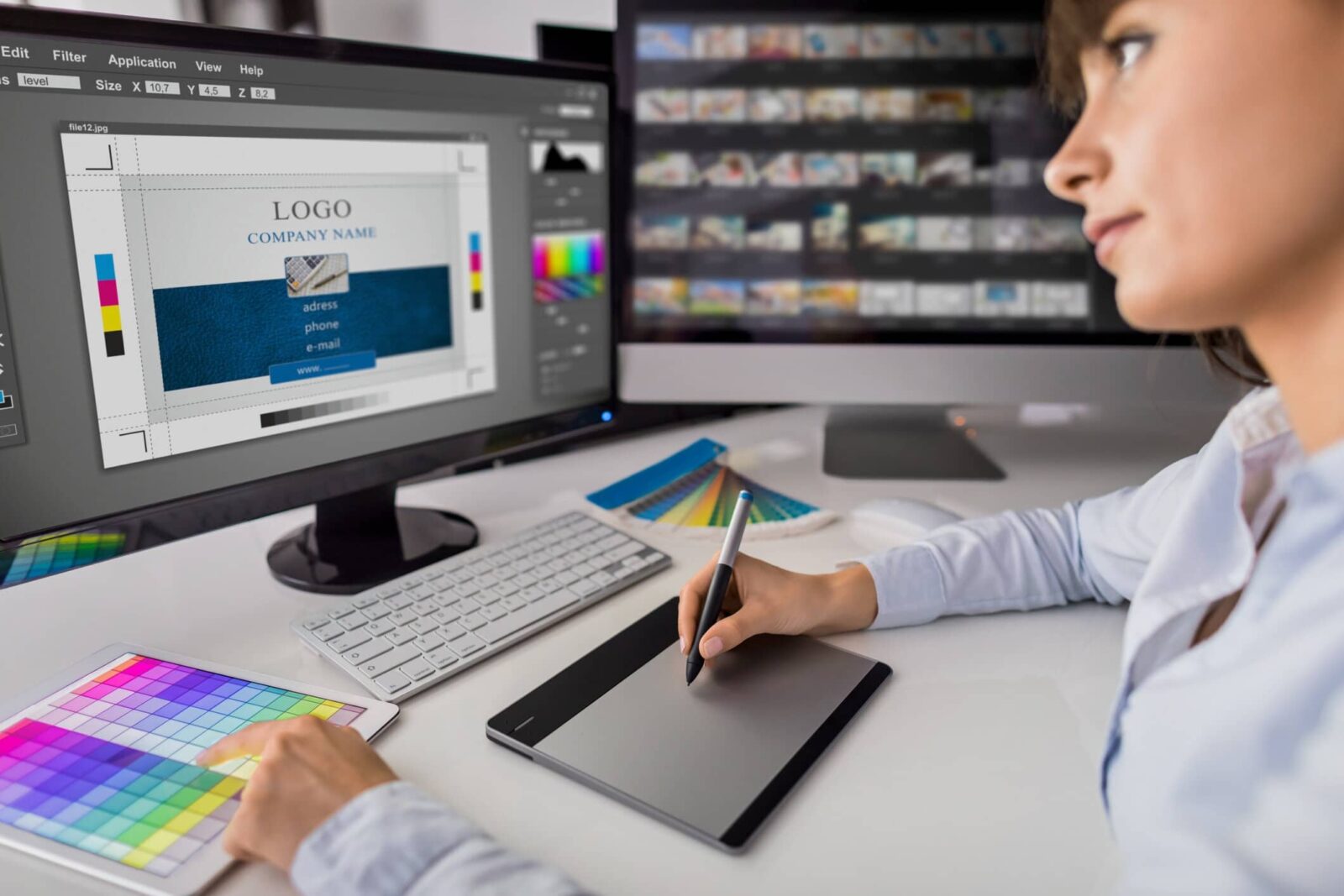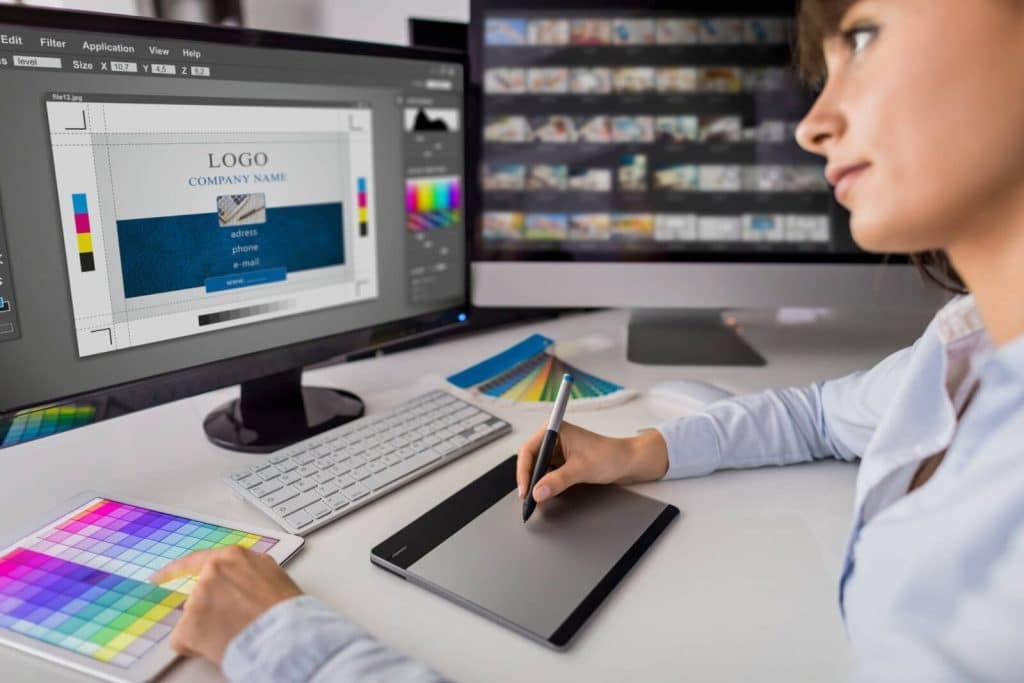 Digital Nomad Graphic Design Courses
For many people, whether they have a background or not, design becomes the best option for remote work. If you're creative and have always wanted to find more creative work, with online graphic design courses you will find a job that you can do anywhere, you could soon be living a dream inside of a dream. Sound good? Thought so. 
If you already have a saleable skillset, then good for you! You might still not know how to find the right work online though. And what if you don't have that skill set, or you're only starting out? Well, that's what we're here for. 
In this article, we're going to speak about what you can do to get started working as a designer online, skilled or not. We'll cover what experience you need, what you can expect to earn, we'll let you know which skills employers look for so you can maximize your chances. Then we'll show you which Digital Nomad jobs are most in-demand, so whatever your starting point, you can tailor your CV to give you the best possible chance of finding that beach office you deserve. 

As a Digital Nomad, is Knowing Some Kind Of Design Good For Online Work?
Like in any field, having some background experience is obviously not going to hurt your chances of finding work. If you're pitching for the better-paid work online, then you are probably going to be in competition with designers who have on the job experience and a strong portfolio. If you're one of those designers, then, of course, that's what you should do! 
If you're not, you might find yourself disappointed. However, it is far from hopeless: you might just need a slightly different (and creative) approach to finding work. And I assume if you're reading this, you already have a creative heart, so I know this won't be too much of a stretch. 
To rewind a little though, what exactly do we mean by design? Kind of a loose, umbrella-y term isn't it? Well, sure, but as many of the employers are on the same sites, and training courses are offered by the same or similar providers, it makes sense to lump some of this together. 
So design could mean web design, for those who have a background in WordPress or coding even. It could mean graphic design, which could mean you have worked in the industry or could just mean you're a whizz with Photoshop. Perhaps you make flyers for all your friend's club nights. It could mean UX or UI design. It could be animation, interior design, or motion graphics.
It could mean working small gigs resizing and creating original images for blogs, it could mean working full time for a client on their branding. In short, it can mean a lot of things. What's important to know though, is that even if you have no experience whatsoever, there are many things you can do to either repurpose your existing skills or if not, to learn how to do any of these things online. 
Average Salary Of Digital Nomad Graphic Designer Working Online
Working out the average salary of an online designer can be complicated, simply because there are so many variations of the roles on offer. Salaries will vary a fair bit depending on your experience and skill level. So, in this sense online work is just the same as the 'real world'.
It's easy enough to break down some of the bigger design jobs out there though and give you a pretty good guide to how much people earn online. There will, of course, be big variations between those working gigs, contracts and full time, and the level of skill and experience. 
Graphic Designer – The range these guys earn is pretty large, but an online Graphic Designer could expect to earn anywhere from $33k to $63, with the average wage earned landing around the $45k mark. Obviously, those starting out on gig sites will earn less.
Web Designer – Web designer's online generally earn from $35k right up to around $75k, depending on skill and experience. 
UI/UX designer – This is where the big money starts. A UI designer on average earns around $60k online, whereas a User Experience designer would expect an average wage of closer to $70k.
What Skills Are Companies Looking For in Digital Nomad Design Employees?
Below we've tried to define three major groups and the skills that employers look for for these roles. If you don't have all of these skills, don't fret because there are many many places online where you can learn them. First though, you need to know which skills are valued.
A strong working knowledge of design packages such as Adobe Illustrator, InDesign, and Photoshop is almost essential for a graphic designer. Understanding typography is often underrated. The ability to make written language not only legible but also unique and visually appealing is killer.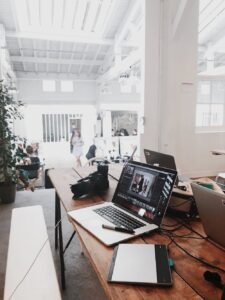 Understanding branding concepts is important. An understanding of interactive media mediums like text, moving image, animation, video, audio, or video games, is also a plus. And knowing a little coding won't hurt either. 
For web designers, entry-level here is knowledge of WordPress and some of the other more commonly used tools. Learning how to design in Shopify is a great idea for eCommerce clients. Basic coding skills are almost essential, so you need to learn CSS and HTML. If you then go further into languages like javascript and python, you will be very sought after. 
For UI/UX Designer roles you will need quite a lot of what we've listed above, especially in web design. But on top of this you will need specific UX skills. In UX research is crucial, and the best products are produced after meticulous planning and thought. Showing a capability for Wireframing and UI prototyping is also crucial. Learning about concepts like user empathy, and practicing some interaction design skills will also set you apart.
Many UXer's have an engineering background – so if you want to keep up with the pack, it's time to work on those coding skills! You don't need to go full-stack, but you will need to be competent in the more commonly used languages. 
Online Graphic Design Jobs In The Highest Demand For Online Work
There is huge demand online for designers, and so it's very hard to pick which is the most commonly sought role, if we're perfectly honest. Web designers with portfolios and some knowledge of coding will find that they don't struggle to find employment too much. There is also a lot of competition out there though, so to do well it's important to highlight what you're good at, and be committed to improving on the areas where you are perhaps not so strong. There are 100's of courses available to help you do this.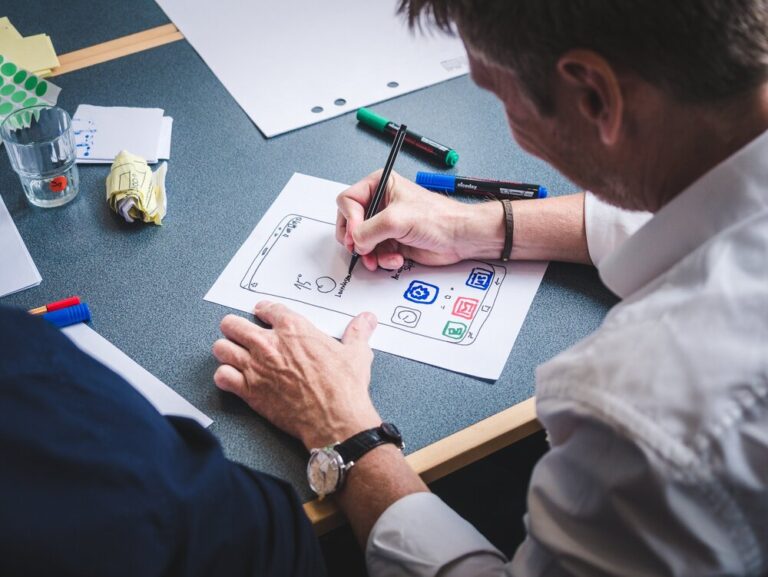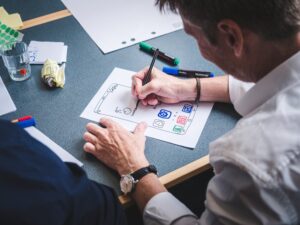 The same can be said for graphic designers. Following the advice above and doing your own research will help you to find areas you can improve and ways to do it. There are always jobs out there for the right candidate, so do your best to improve on any areas you're not so well versed in. There is also 
Probably overall the highest demand is for UX and UI designers, simply because it's a relatively new area and there aren't quite as many people out there doing it. If you have any of the skills above, finding a UX or UI course and applying those skills to this area is a great way of finding well paid online work.
Digital Nomad Graphic Design Courses Conclusion
If you're tired of being a slave to the grind, or you just want to explore this amazing planet we live on, then the good news is that you're probably 90% digital nomad already. So congrats on that –  you passed the first test! What's the remaining 10% though? Well, that bit is quite important – it's the job you choose to do.  
So now you know which jobs are out there, what people are looking for, and where you try and improve. It might be that you've read this and you're already good to go, in which case we wish you all the luck in the world. If you do think after this you might need to put a bit of work in, all we can say is that it's within your reach! 
There are 100's of courses out there for designers whether you're a total beginner or you just need to scrub up and skill up on a few things. Whichever way it is, like anything in life, if you dedicate yourself to the goal you will get there. Just remember, 1000's of people are already out there doing it, and if they can there is no reason that you can't as well. So use this information, keep your dream in your heart, and we promise you you'll be living that dream soon.