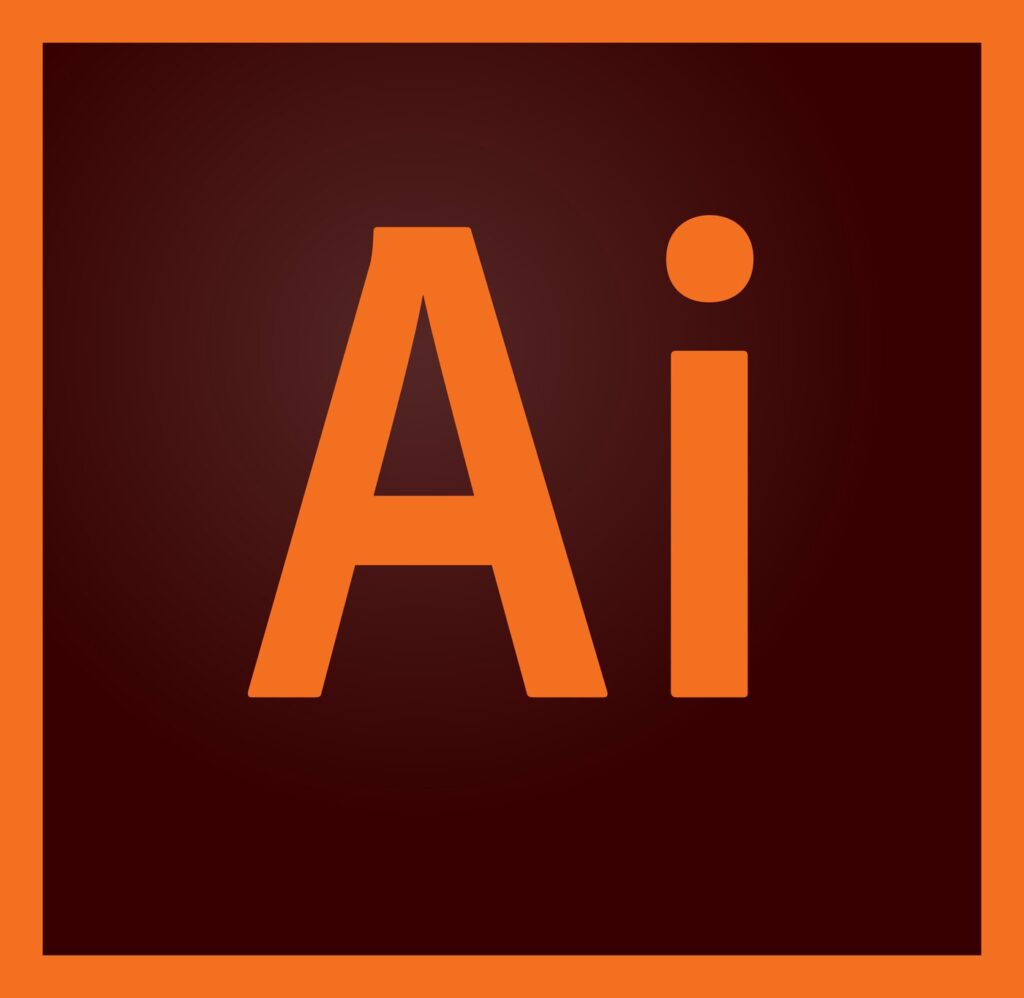 What is Illustrator?
Adobe Illustrator is one of the leading graphic programs in the world. For graphic designers, it's an important tool that allows you to bring your creations to life. If Photoshop is the most popular program under the Adobe Creative Cloud (CC) suite, then Illustrator is a close second. This gives it unbeatable functionality.
First and foremost, Illustrator is an illustration app. With a range of tools, brushes and fonts available you can create just about anything in Adobe Illustrator. Even those with limited drawing ability can benefit from the automatic illustration tools. It also offers intuitive programming that can help you with shapes and color schemes.
Illustrator is fully functional with all other Adobe Creative Cloud apps, so you can easily transfer between programs. If you already know how to use Photoshop and InDesign, learning how to use Illustrator will expand your capabilities for photo editing and layouts. 
What's also good about Illustrator is you can use it on your computer and a tablet. This is a real game-changer for artists, graphic designers, and other creatives. You no longer need to invest in a separate graphics tablet and can use the program on-the-go.
How common is using Illustrator amongst digital nomads?
Illustrator is one of the most common Adobe Creative Cloud applications. The added functionality with iPads and Android tablets means it's a fantastic tool for digital nomads. The things you can do with it also reach beyond basic illustration; spanning graphic design, product development and even web content, so it's great for influencers and creative professionals.
In most cases, you'll find digital nomads that use Illustrator also work with other programs in Adobe CC. It's particularly popular with Photoshop and InDesign, giving you more freedom to create graphics for marketing materials and products. It's also a necessary component for building animations in Adobe After Effects.
The added freedom also means you can up your game when it comes to building a freelance portfolio. You don't need to be able to draw, thanks to the many tools on offer. It has functionality for tracing over images, building layered graphics and smoothing out your shapes. Adding graphics to your portfolio will certainly help you stand out from the crowd.
What professions require you to use Illustrator?
Artists and graphic designers typically use it daily. Illustrator produces vector graphics, which means you can enlarge and shrink images without compromising on quality. This gives creatives the chance to tweak even the smallest details with ease. Graphic designers may use other programs too, but many initial graphics are created in Illustrator.
Video production professionals are also increasingly using Adobe Illustrator. If you want to create animations, you can build layers in Illustrator for seamless movement. Motion graphics are hugely popular these days, and a large percentage are designed in Illustrator. The cross-functionality with After Effects and Photoshop makes Adobe CC the most popular digital package with animators.
Beyond these specific professions, business owners and marketing professionals also benefit from knowing how to use Illustrator. The ease of use makes the production of social media graphics a piece of cake, especially if you're using the program alongside InDesign. 
Finally, Illustrator is a great tool for selling your brand and creative work. T-shirts, stickers and other merchandise can be designed in mere minutes using the program. This isn't just great for influencers, but it's also a fantastic skill to offer small companies looking for something out of the box. It's a growing trend for restaurants, bars and cafés to offer merch, and you could be the person to design it for them.
Where do I start if I want to become an Illustrator expert?
Start online! Illustrator is such a popular program that there are a ton of learning materials online. We recommend checking out YouTube, Skillshare and even TikTok for hints and tips on how to best use the app. You might also find some affordable courses online, to add more structure to your learning.
While you don't need to be able to draw, we do recommend building an understanding of basic design principles. Knowing how different shapes, colors and typographies are used to convey certain messages will make you a better designer. You can learn this alongside building your skills in the program, but you definitely shouldn't skip it.
In terms of tools, you're better off getting a tablet to learn how to use the program. If you already have a laptop it's not completely necessary, but a tablet will give you more functionality. There are plenty of great deals on Android tablets, and even secondhand iPads can be affordable.
Illustrator is one of the most popular vector-based graphics programs in the world. The high-quality images give you full control over your designs, allowing you to showcase your vision and talent. For digital nomads, Illustrator is a great program to learn on-the-go, opening up some fun new income streams for you during your travels.