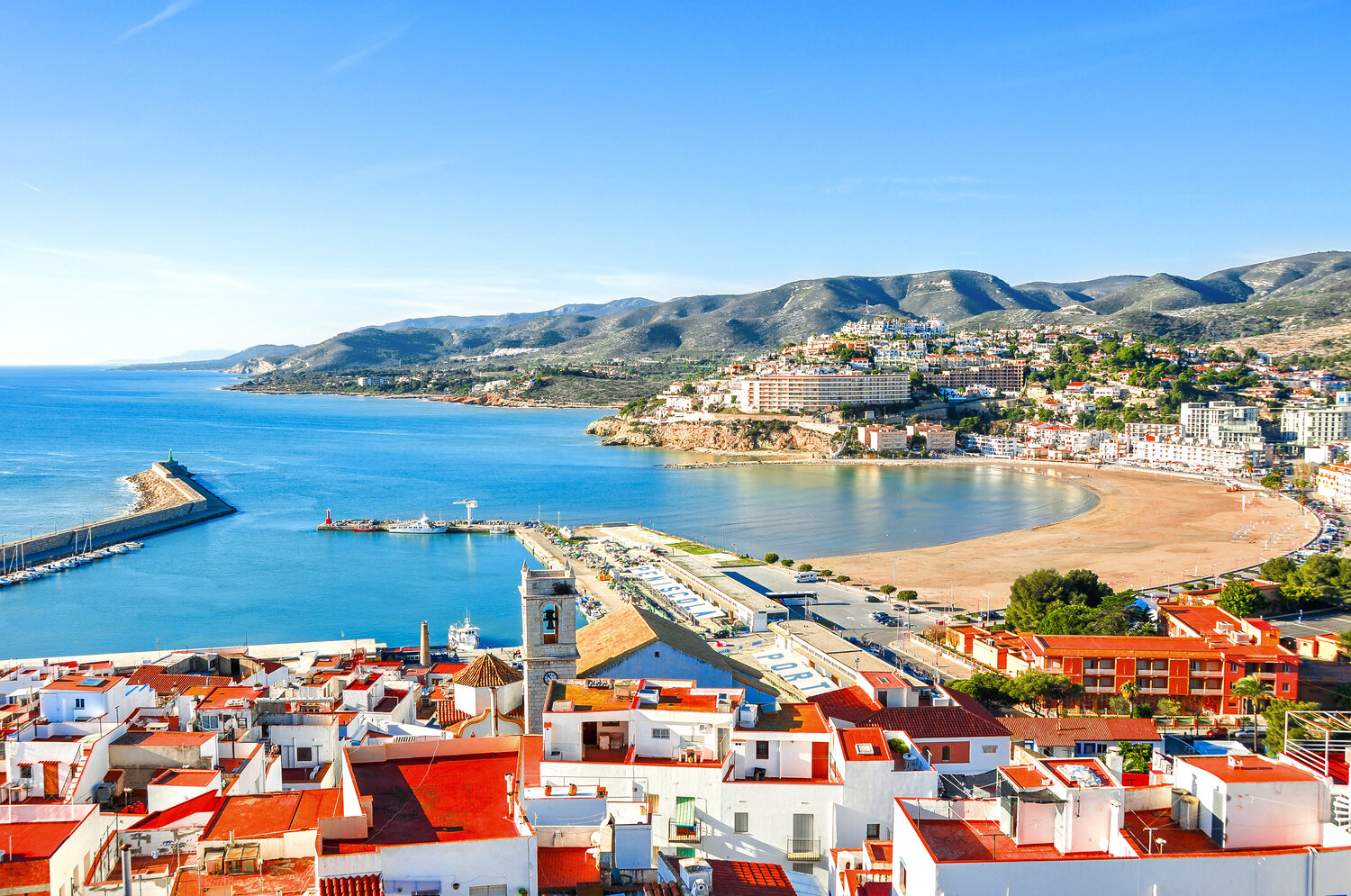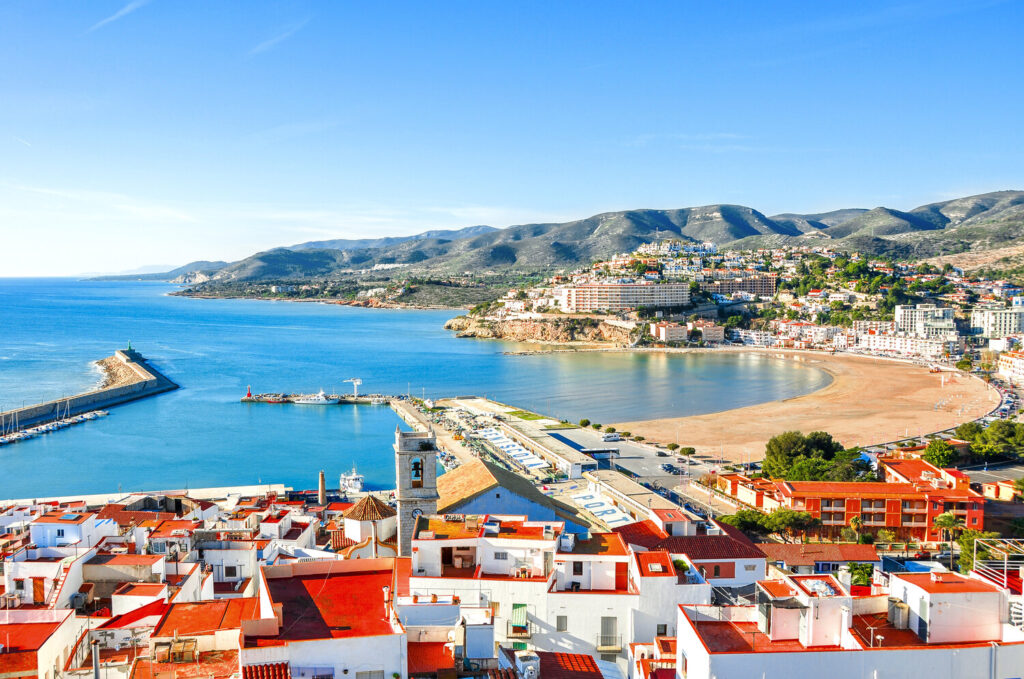 A Digital Nomad Guide to Valencia
With so many cities in the world, why would someone choose Valencia as a digital nomad? As the third largest city in Spain after Madrid and Barcelona, Valencia has so much to offer its residents. The city's unique combination of a laid-back atmosphere with a bustling center creates a rare place for a multitude of people to enjoy. This makes it an extremely popular destination for digital nomads and expats looking to settle. 
In 2020, 834,000 people called Valencia home and it continues to grow at a steady rate year over year. This beautiful city has the perfect mix of old and new, with its city center boasting of the Valencia Cathedral – from the 13th Century to Ciudad de las Artes y las Ciencias with its futuristic architecture. The city boasts of a small town feel as you can bike everywhere with its many accessible bike lanes or its very easy to use public transportation system. 
Valencia is on the southeast coast of Spain making it a fantastic city for digital nomads that love the beach and warm weather. In the heat of the summer, you will find temperatures around 30 degrees. The winters are mild and humid, the lowest temperature being about eight degrees but a pretty steady 14 degrees throughout the winter months. 
Known for its nightlife and Spanish culture, Valencia creates an atmosphere like no other. You will fall into the rhythm of slow-paced mornings, afternoon siestas, and late-night tapas and agua de Valencia. According to a survey done by Internations, Valencia had the highest rating for ease of settling in and was rated as the number one place for foreigners to relocate.
If you are looking for a warm destination with culture, a community of other digital nomads, and a low cost of living, look no further than this guide to Valencia, Spain! 
Nomad Friendly
Value for Money
Internet
Workspace
English
Food
Safety
Health
Transportation
Friendly
Quality of Living
Living in Valencia Overview
| | |
| --- | --- |
|  Meal, Inexpensive Restaurant | $12.46 |
| Domestic Beer (1 pint draught) | $3.40 |
| Cappuccino (regular) | $2.21 |
| Loaf of Fresh White Bread (1 lb) | $0.96 |
| Water (1.5 liter bottle) | $0.60 |
| One-way Ticket (Local Transport) | $1.70 |
| Basic Utilities (Monthly) | $137.19 |
| Internet | $40.20 |
| Fitness Club (Monthly) | $34.89 |
| Apartment (1 bedroom) in City Centre | $767.20 |
Currency: Indonesian rupiah (Rp)
[erw_exchange_rates_widget lg="en" tz="0″ fm="IDR" to="EUR,USD,GBP,AUD,JPY,RUB" st="primary" cd="" am="15000″][/erw_exchange_rates_widget]
ATMs
Max Withdrawal: Rp 3,000,000
Withdrawal Fee: Rp 30,000 – Rp 50,000
Use of Credit Cards: Mostly Cash
Digital Nomad Personal Experience in Valencia
Working from anywhere in the world has so many advantages, however, finding a place that you can truly create a life and call home for a while is incredibly special. Valencia gave me that experience in 2018 when I decided I wanted to spend some time in Europe. 
Valencia had everything I wanted – from a low cost of living to a thriving nightlife. I was able to adjust my working schedule to the deep-rooted culture of siestas and spend every night on the streets enjoying drinks with my friends. When I originally arrived, I was nervous about meeting other expats and not being fluent in Spanish. After a few mornings in the Ruzafa district my nerves were calmed as so many digital nomads call this beach town home. 
Valencia has a heavy cafe culture and free Wi-Fi almost everywhere making it easy to meet others also living the digital nomad lifestyle. I was able to improve my Spanish with weekly classes and interact with the locals on a grander level.
I found the city so intriguing with its historical landmarks and its prominent green spaces. This is the perfect location for those who love to be outdoors and spend their time in open spaces. This city continued to satisfy everything I was looking for in a place to live – whether it was a day at the beach, picking fresh fruit for the week, or enjoying a cava in the streets. 
I always felt safe in the city and like I belonged – the combination of  a low cost of living, reliable public transportation, and the ability to settle in so naturally allowed me to always felt at home in Valencia. As the city grows and becomes more popular for digital nomads, I think Valencia will become a very special hub for those seeking culture and convenience.
Work in Valencia
Valencia has become a hub for many entrepreneurs and digital nomads to live. Since many are starting their journey of working outside of a designated four walls, you will find many coworking spaces in the city. More and more coworking offices are popping up all over to accommodate the influx of remote workers. Valencia has a variety of options depending on your budget and the amount of time you plan on spending in the "office". Here are my top three favorite coworking spaces for you to check out.
Best Places to Work in Valencia
Garzon
Located in the Ruzafa district, Garzon coworking space is the perfect place for those wanting to connect with other foreigners while having access to privacy. Their premium desk membership is 150 euros a month and includes 24-hour access during the week. This was really important to me as some of the coworking spaces are only open from 7:00-17:00, and some of my clients worked in different time zones and required me to work outside of those hours. In addition, Garzon offers fiber optic internet, private offices, and a well equipped kitchen for you to use. 
Wayco
Wayco is one of the most popular coworking spaces among international freelancers, because they offer daily rates and even test days should you want to try out their offices. They have two locations – one in the Ruzufa district and one in Abastos. Each space is meant to inspire and boost collaboration between coworkers. Their daily rates start at 20 euros for the full day. Wayco has the most options for rental prices and will help you get exactly what you need with their daily, weekly, or monthly packages. Whether you need 24-hour access or just 10 hours a week, Wayco will have it. You can check out all their different options at their website https://wayco.es/en/coworking-valencia/. 
Botanico Coworking
Located right next to Valencia's botanical gardens, Botanico Coworking will give you a fresh new perspective on your work. They have created a space to influence and promote productivity and organization within your work. If you just need a few days a month in an office to get focused, then look no further than Botanico. They have the cheapest daily rate at 12 euros a day. If you are needing more time in the office, they also offer a monthly rate at 160 euros with 24/7 access. They offer high speed internet, private meeting rooms, coffee and tea, and free access to their garden terrace whenever you need a break and some fresh air! 
If you prefer to work in cafes and restaurants, then not to worry! Valencia is known for its cafe culture, making it very easy for digital nomads to settle in and find free places to work. Most cafes and restaurants offer free Wi-Fi and have nice spaces for you to enjoy the morning with a coffee and your laptop. If you are needing high speed internet, I recommend getting a private wireless hotspot as the Wi-Fi in the cafes can occasionally lag if the cafe becomes busy.
Most of the internationals and freelancers work from these popular cafes and will make it easy for you to get work done while also engaging with likeminded people. 
Ubik
Ubik is actually a bookstore with a coffee shop, but they have large tables and good Wi-Fi for you to set up your office for the day. They offer everything from breakfast to dinner making it very easy to spend the whole day here. This is one of the few cafes that hosts events throughout the week making it even easier to meet others in the neighborhood. 
Bluebell
If you are needing a more secluded and quieter place to work, Bluebell is a great option. Located in the Ruzufa district, they offer reliable Wi-Fi connection and a large backyard for you to work in should you want some fresh air. If you find yourself needing to do some work on the weekends, make sure to bring your own hotspot here as they do not offer free Wi-Fi on the weekends. 
Federal
Located in the city center, Federal is a hip and busy coffee shop. They brew their own coffee, and I would say it is one of the best in Valencia. They have fast, reliable Wi-Fi and a large space for you to spread out for a few hours of work. This cafe is a bit louder and busier than others, but I find it gives you a true Valencia experience! 
Artysana
Artysana is where I found myself working the most – it's a cozy little coffee shop in the Ruzafa district. The shop is owned and operated by foreigners making it a comfortable place to go and meet other expats. Any given day, you will find Artysana filled with freelancers working from their laptops and locals enjoying a rich cup of coffee. They also offer language exchange classes and many different events for expats to gather together and enjoy the nightlife in Valencia.
These are just a few options for you to work remotely in Valencia. This city has done a really great job of catering to the new wave of work and will only grow more expansive from here! You should not have any problems finding a nice place to work for the day when you are tired of your flat.
Best Places to Live in Valencia
Best Neighbourhoods
There are a few places to live in Valencia that are booming, especially among other expats. It will all come down to where you want to be located and how much money you are wanting to spend on rent. While Valencia has a low cost of living, where you live will be your greatest expense and can definitely change your whole experience living in the city.
Ruzafa
Ruzafa is a trendy little district south of the center with everything you could want in a neighborhood. Within the past 10 years this place has been on the major upturn with a lot of expats flocking to this area. There are plenty of outdoor terraces to have some tapas and sangria with friends and a plethora of bars to spend your nights dancing away. There are so many cafes, restaurants, and coworking spaces – you really won't need much else if you live here! The housing in this district is still affordable, but I foresee pricing going up in the next few years as more digital nomads move to Valencia. 
El Carmen
El Carmen is home to many expats. It is located in Valencia's old town and has an historic charm to it. Plaza Negrita is right on your doorstep and the perfect place to meet up with friends for a drink or to just catch up. El Carmen creates an atmosphere that will always have you in the streets – with the Mercado Central just steps away for your everyday shopping and lots of cafes and bars to enjoy some Spanish cuisine. The rent here is comparable to Ruzaf, but it's higher than other districts in the old town. 
Canyamelar
If you are looking to live close to the beach, then look no further than Canyamelar. This is the best district to be in if you want out of the city and near the water. Canyamelar is the fishing district in Valencia – the city went under major reconstruction a few years ago and is now one of the hottest places to live in Valencia. During February and March, it is very difficult to find accommodation in this area. The prices are still very affordable since you are about a 25-minute bike ride from the city. This neighborhood is known for its seafood and art scene – with new chefs opening up restaurants regularly and art exhibits popping up, you will always have something new to try.
Canovas
Canovas is one of the most beautiful barrios in Valencia. This neighborhood is located east of the city center on the Gran Via Marqués del Turia, boasting of exquisite spanish architecture you will never tire of your walk home. Canovas is an upscale neighborhood, and the prices of apartments reflect that. It is still moderately priced compared to the rest of Europe, but you will pay more here than any of the other popular districts. Being on two of the main avenues, you will find incredible restaurants and an upscale nightlife. This is the perfect district to live in if you like charm and accessibility. 
Mestalla
Mestalla is one of my favorite neighborhoods as it is much quieter and more relaxed. You will find the cheapest rent prices here, and it is the perfect distance to the city center and the beach – you get the best of both worlds in this neighborhood! There are some expats living here, but it is much more local. Mestalla has quaint cafes and nice streets to take a stroll, this neighborhood will give you a tranquil lifestyle with the option to always join the bustling city.
Find an Apartment in Valencia
Finding an apartment in any city can always be a drag, let alone in a foreign country. Thankfully Valencia offers some great resources when it comes to finding a place to live. 
There are a ton of housing options in Valencia and the easiest way to know what is available and explore different areas is through a rental agency. Using a rental agency will cost you more than if you searched on your own, but you are more likely to get exactly what you are wanting with no surprises. 
There are a few apps and websites that you can use that are tailored to internationals such as housinganywhere.com or www.spotahome.com. With these options, it makes it a bit more difficult to see the actual property before signing paperwork, and I cannot stress enough that you should not sign anything without seeing the property. 
If you have some flexibility in your move-in dates, I recommend spending some time in the city to discover which neighborhood you like best and look for "for rent" signs on any building you think you might like. Once you have determined a district you want to live in, it will make the rest of the process much smoother. If you decide to go with a rental agency, you can give your agent a list of what you want included, and they can do the hard work of finding the property. 
Some reliable agencies in Valencia are: 
An alternative option by means of Facebook or other types of social media. There are many Valencia groups of residents wanting to rent out their homes directly without the fees of an agent making this a win-win for both of you. If you know Valencia is where you want to be, start looking a few months in advance, and make sure to put on notifications so you will know when properties become available in the district you desire. 
You will find rental properties ranging from 600 euros to 1,300 euros depending on the location, time of year, and what's included. Many flats will come furnished and include your utility bills. The average price of a flat in Valencia is 800 Euros. If you use a rental agent, they will usually charge you half of your first rental payment should you decide to sign with them.
Cheap Places to Stay in Valencia
If you are operating on a tight budget, I would recommend looking at flats outside of the city, such as Altea and Morello. With an accessible bus system, you will be able to be in Valencia proper within an hour. This will allow you to cut your costs down by as much as 300 euros. Do be aware that you will lose a lot of access to the reasons digital nomads are moving to Valencia if you choose to live outside of the city. 
If you are still unsure of whether or not Valencia is where you want to call home for a while and are not ready to commit to a property, there are some really great hostels to stay in for as low as 7 euros a night. This would give you some time to decide if this is a city you want to live in while not breaking the bank. Two really great hostels are Cantagua Hostel and Home Youth Hostel Valencia – you will find a lot of internationals and digital nomads staying in these hostels!
Valencia Visa
For visa exempt countries, you are able to stay in Spain on a tourist visa for 90 days. This is what I did and would exit the country every three months. With such cheap flight and train options, it makes for an easy fix. If you plan on staying longer term, Spain has multiple options for working visas and long-term stays. After five years of living in Spain, you can apply for a residence permit. View your different options at spainvisa.eu 
Spain has announced they are working on a digital nomad visa due to COVID-19 and the explosion of companies that are now allowing their employees to work remotely. They believe this visa will be available in 2022, however, the guidelines are not exact at this point in time. 
Culture and Food in Valencia
One of the best things about living in Valencia is being immersed in the Spanish food and culture. Valencia is unique in its ability to remain unphased by the number of foreigners and holiday goers it welcomes every year. Many coastal towns give up their authentic heritage to adapt to the influx of beach bums, but Valencia embraces those coming and welcomes them into their Valencian roots. 
Being on the coast has heavily influenced the rich cuisine of Valencia – the city is known for its amazing seafood and is home to paella. Paella is known all over the world and people come from near and far to have it where it originated. This dish is traditionally made with saffron flavored rice and vegetables. It's cooked in a large, shallow pan and is meant to be enjoyed in large groups. These days, there are many different versions of paella. Being on the coast, many will have prawns and mussels in their paella, or you will find some that have an assortment of meat on top. 
Valencia is also known for its abundance of orange trees that grow all around the city. You can enjoy these fruits straight from the tree or try another Valencia original – the agua de valencia. A popular cocktail made up of orange juice, cava, gin, and vodka. You will find this refreshing cocktail almost anywhere you go in Valencia. After all, it is called "valencia water".
While eating and drinking is such a huge part of Spanish culture, I would say the biggest and best culture shock is siestas. While many places in Spain have given up this tradition of taking a nap from 14:00-17:00, Valencia has stayed strong. You will find most stores, shops, and restaurants lock up for their afternoon siesta and open back up for the nighttime. Everything in Valencia runs a bit later, and rest is very important. The days start later and the nights last longer. It is very common to have dinner at 22:00 and go for drinks until 3:00 on a normal Tuesday night. This makes it very appealing to have your afternoon siesta!
The biggest cultural event Valencia hosts is Las Fallas which takes place every year in March. This festival brings together traditions, art, and fiesta! The 19-day-long event is the welcoming of a new spring and the burning of old. You will find everyone creating monuments filled with old belongings that they will eventually burn on the last day of Las Fallas. With an array of music, paella, and creativity, this is a can't-miss event! You will find Valencia lit up with non-stop fireworks and people dancing in the street all hours of the night. 
Valencia has been changing a lot over the last decade, renovating parts of town to create a hip and modern vibe. It is rare for cities to do this and not lose their historical significance, and that is what makes Valencia so special. The city has over 40 museums, the oldest historical quarter is still accessible to the public, and the buildings are drenched with Spanish architecture. While maintaining its rich Spanish culture, Valencia has also added some modern appeal making it a beautiful mix of old and new.
Valencia Nightlife
Whether you enjoy a quiet night on a terrace or a DJ-filled venue, Valencia has something for you. Valencia boasts some of the best nightlife in Spain. The city really comes alive as the sun goes down and residents start joining the streets. You will find restaurants packed with people of all ages enjoying the outdoor terraces that are operating 80% of the year because of the warm Valencia weather. 
If you are looking for a chill night with friends, there are many funky bars in the El Carmen – listen to some live music, grab a chair at the bar, and enjoy some casual conversation. Pace yourself for a long night as this is the perfect location to bar hop in. Follow the crowd and jump from one spot to the next enjoying the hustle and bustle of the late night. 
Here are some bars you are guaranteed to have a fun night at:
El Laboratorio
El Laboratorio is the perfect place to go if you are on a budget. Most drink items will be accompanied with free food, making this dinner and drinks for minimal euros. This bar is a great place to head to if you are on your own for the night as many internationals end up here with its welcoming and inclusive atmosphere. Stop by for a few beers and join a group for bar hopping into the night.
Cafe Negrito
Right in the center of El Carmen, Cafe Negrito is welcoming you with their huge outdoor terrace and delicious cocktails. This is the perfect bar to start your night out. You can grab a cocktail, coffee, and even enjoy some tapas all while being among the historical sites.  
Radio City
If you are looking for live music look no further than Radio City! This bar is always buzzing with new talent and plenty of drinks to go around. Stop in for their open mic night to hear an array of upcoming artists. They also host some mixology classes helping you whip up their famous cocktails at home. Every night of the week you will find something happening at Radio City. 
A night out on the town isn't complete without a little dancing. Valencia's nightclub scene is pretty epic, boasting famous DJs, crazy light shows, and the party never seems to stop. Before Ibiza, Valencia was the most popular nightlife in Spain and still ranks pretty close to the Island parties. The clubs are always full in Valencia, and the party goes until the early morning. 
Join in for some electrifying music at these top clubs in Valencia. 
La3 Club
La3 is the place to be for some electro beats and all-night partying. This club has three floors and each one has a different vibe, guaranteeing you will find something to your liking. The club opens at 1:00 in the morning and closes at 7:00, and the lines can be long here. I recommend buying your ticket beforehand if you are going to see a specific DJ or performer.
Terraza L'Umbracle
A crowd favorite to enjoy a summer night. Terraza L'umbracle is right outside of the City of Arts and Science. This club is an amazing botanical garden during the day for anyone to visit for free. At night it turns into an electric dance club with crazy views. The ambiance is one of a kind with lit-up palm trees and VIP sections. You will catch some of the best DJs in the world playing here. 
Akuarela Beach Club
This beach club is Valencia's best when it comes to themed parties. Known for its foam parties, and '90s nostalgia, Akuarela will have you wanting summers to last forever. Just 300 meters from the beach, this makes it an easy transition from day to night. This beach club is open every night, however, on the weekends, it's a 20 euro fee that includes two drinks which is pretty average for this type of venue.
Things to do in Valencia
One of my favorite things about Valencia is the mix of old and new. One day you can be among the 13th century buildings, and just a bike ride away, you are in a futuristic world. Valencia is a city that always has something going on. Sometimes it feels like you won't be able to see and do it all because there is always something new coming your way! Enjoy a day at the museum or go skateboarding in the park. Anything you could want, Valencia will have. Here are just a few of the remarkable things to do and see in this buzzing city! 
Barrio Del Carmen

Barrio Del Carmen boasts one of the largest medieval quarters in all of Europe. Everywhere you turn is a historical building to explore or a cafe to grab an espresso and people watch for a bit. It is very easy to spend a whole day exploring the narrow roads and Spanish architecture in the heart of old town Valencia.

Plaza De La Virgen

There is no better place to split a pitcher of sangria with friends. Plaza De La Virgen is filled with historical sculptures surrounded by fountains and plenty of little spots to enjoy a book or get some work done.

Valencia Cathedral

In Plaza De La Virgen sits this beautiful gothic cathedral from the 13th Century that is filled with incredible historical paintings and architecture. The Cathedral costs 7 euros to enter and includes an audio guide.

Casco Histórico

For a day of exploring Valencia's Spanish roots and medieval architecture, head to Casco Historico. In the heart of the city you will find cafes, boutiques, and plenty of places to explore by foot. This area is within minutes of historical sites and museums.

El Miguelete

For the best site of the whole city, climb Valencias beautiful gothic bell tower of the cathedral. You will be able to see all of old town and beyond. This is the perfect morning activity to really start your day!

Jardin Del Turia

Jardin Del Turia used to be a river that devastated the city in 1957 with a flood. After the water wreckage, the city came together and turned this river into nine kilometers of wide-open green space and park. You can spend your morning or afternoons biking or walking through the park. Many people come here for birding early in the day. The park also has sports courts and skate parks for team sports making it easy to meet people.

Ciudad de las Artes y las Ciencias

The City of Arts and Sciences. This futuristic city was built in Valencia in the '90s. Ride a bike through the park and check out the blue and white, ultra-modern buildings surrounded by water ponds. During the summer, these pools are open for swimming. The city has an aquarium, IMAX theatre, L'umbracle club/botanical garden, and a planetarium making it a learning experience as well as a visual beauty.

L'Oceanogràfic

Visit L'Oceanografic to view 45,000 individual sea animals from 500 different species. The aquarium is filled with seawater from the ocean and is named the most impressive aquarium in all of Europe. The building has been built in such a way that it gives the sea life a lot of swimming space and an hospitable habitat. It costs 35 USD per adult.

Las Arenas Beach

The most popular beach in Valencia, on a sunny summer day you will find this beach packed with locals and tourists. Check out some of the street musicians or hop on one of the volleyball courts for a quick game. It is very easy to spend the whole day here as there are plenty of restaurants to eat at and public toilets.

El Saler Beach

El Saler is about 25 minutes outside of town and is easily accessible by bus. You will find high sand dunes and white waves to go surfing on for the day. The beach is less popular because of the distance to Valencia center but much cleaner than Las Arenas.
You will have plenty of opportunities to visit any of these sites and even find some hidden gems while you explore the city. Plenty of summertime events are going on in the park, and every night, you will find Valencians walking the streets. This is the perfect city for you if you enjoy the outdoors, cafe culture, and art history. Each barrio has a different vibe and is just waiting for you to explore them.
Best Time to Visit Valencia
Valencia is a year-round destination with its sunny summers and mild winters. The city has 300 days of sunlight and rare rainfall. During the summer, temperatures remain around 90 degrees with lows in the mid-70s. The temperature will remain warm well into October before dropping off to an average of 50 degrees in the winter. 
Many northeastern Europeans flock to Spain during the winter to avoid the blistering cold of the north and then again in the summer to enjoy the Mediterranean truly making Valencia a year-round destination. There really isn't a bad time to visit Valencia, it just depends on your preference. In the summer, you will find the maximum amount of sunshine and plenty of partying. During the winters, some restaurants and museums will have limited hours due to low volume of customers. In March, the city is booming for Las Fallas. If you like it a bit quieter, I recommend avoiding this time of year. The fireworks are actually going off all day and night long. 
Peak time to visit as a digital nomad is from April to May. It is warm enough to enjoy the beach without melting. Las Fallas has just ended mellowing out the streets, and summer holidays haven't started yet. Even though this is considered shoulder season, you will still be able to meet a lot of others that are living in Valencia, and there is still something going on every night of the week.
Valencia for Families
Valencia is a very family friendly city with plenty of history and outdoor attractions your kids will never grow bored of! Valencia has a low crime rate, top notch international schools, and a great health care system making it one of the best cities for expats to migrate to.
Childcare in Valencia has a lot of range, from state run facilities to the private sector. Many daycares begin taking in children from the early age of four months. Due to the large discrepancy of family incomes, the price of state-run organizations will vary depending on what your household income is. Usually this can mean internationals pay more as they are typically making more than a local salary. You will also have to apply and be approved for a spot in these nurseries. Because of this, many international parents opt for private options. These daycare facilities will run between 600 to 800 euros per month. Many daycares will have classes for your child all the way until six years old when proper schooling starts.
Valencia has a total of 24 international schools. This gives you and your family the opportunity to get exactly what you are looking for. Unlike most international schools, Valencia schools are well integrated with local students alongside international students. This will help your little ones acclimate to the Spanish culture. Many of the international schools teach two curriculums – the country's national curriculum, Spanish, and then the curriculum of the school. Depending on the school, this could be British, American, French, etc. 
On the weekends or during school holidays, you will find a plethora of activities to keep your little ones busy. Valencia has so much to offer the growing minds of young ones. Enjoy a stroll through one of the city's many parks or spend a day at the City of Arts and Science. Throughout the year, many events and celebrations are held at Viveros Garden, a wide-open green space away from the traffic. On the days where relaxing seems like the best answer, pack a picnic and head to the beach for a day of fun in the sun.
Living in Valencia
Valencia Transportation
Even as Spain's third largest city, Valencia still feels quite small and has a great public transportation system. The narrow streets and the flat terrain make for a very walkable city, and typically everything you need is just a bike ride away. I have found that walking or biking is the best way to become familiar with the city. If you are needing to go a bit further or get somewhere in minimal time, no worries, because Valencia has everything you need with their metro, bus, and ride sharing system.
Metro
Valencia's metro is a great, budget friendly option. The metro has nine lines and runs from 4:00 to 123:00 on weekdays and 5:30am to 12:30am on weekends. This is the easiest way to travel the length of the city. Each ticket is 1.50 euros and allows you to transfer between metro, bus, and tram lines. The carriages are air conditioned making this a great option during the summer months. Make sure to purchase a rechargeable mobilis card for maximum use – each card costs 1 euro. 
Bus
The Valencia Bus system can really be useful if you are going longer distances as every trip is 1.50 euros no matter how far you are journeying. However, I recommend knowing exactly what stop you are getting off at as there is no real notification system. The buses run from 4:000 to 22:30 every da, and a few night buses are operational from 22:30pm to 2:00 on weekdays and 22:30 to 3:00 on weekends.
Tram
The tram system in Valencia can be very useful as it is integrated with the metro and bus system. It only has two lines with 54 stations making it easy for transfers. If purchasing one trip at a time it costs 1.40 euros, but the tram has a bundle ticket of 10 trips for 6.40 euros without transfers or 10 trips for 7.45 euros with transfers, making either of these the better option. 
Ride sharing
While many countries have adapted to using Uber, Spain uses Cabify. This ride sharing app can be used almost anywhere in the city. Download the app and have a car in minutes ready to take you to your destination. This is a midrange expense, as Cabify will be cheaper than a private taxi but more than public transportation.
Lastly, there are electric bike and scooter rentals all over town. Renting an e-scooter or an e-bike gives you many pricing options depending on how long you will need the rental. It is 9 euros for an hour, 15 euros for two hours, 20 euros for three hours, and 30 euros for the whole day. 
Regardless of where you are going, Valencia is not lacking in transportation options.
Fitness and Health
Valencia is a very pedestrian friendly city and with more and more bike lanes popping up every day it is easy to remain active living here. You will find a lot of people running, biking, and playing sports in the park. When it is too hot during the summer, you can enjoy a swim or play some volleyball at the beach on an everyday basis. If outdoor training doesn't appeal to you, not a problem. Valencia has over 15 credible gyms for you to keep up with your health and daily exercise. 
Additionally, a lot of the Spanish culture is surrounded by eating and drinking. This can make it hard to stay on track with the late-night dinners and pitchers of sangria.  As the third largest port in Spain, Valencia has an abundance of fruit and fresh fish making it easy to have a healthy diet and give you more options when it comes to eating out.
Over the past few years, Valencia has really expanded its options for healthy eating with a few places that are dedicated to vegetarian and vegan lifestyles. Valencians love to put ham in everything which used to make it a little harder to find restaurants if you are vegan or vegetarian, but it is starting to become more and more popular in the city. If you adhere to this lifestyle, I recommend heading to the market for in season fruit and checking out these vegan friendly restaurants. 
Aloha Vegan Delights

Cafe Madrigal

The Began
Valencia People
834,000 people call Valencia home, and more and more are starting to enjoy this beach side town every year. On average, local Valencians are very friendly and welcome internationals into their city. They will help you with your Spanish if they see you trying to communicate and offer a lending hand should you need it. Their culture is so rooted in food and fiesta that Valencians are always up for a good time. Very few people spend time indoors making it easy to be interactive with the locals. The more you interact with the locals, whether that is just going to buy some fresh fruit, or joining a pick-up game of tennis in the park, you will find your local community growing. Be open minded to their traditions and appreciative of their culture, and you will continuously find yourself surrounded by the amazing people that call this city home.
Valencia Insurance and Medical Care
One of the most important things to consider when moving to a new country is their access to insurance and health care. Thankfully, Valencia has a few options for you among the public and private sectors.
The most popular option for expats moving to Valencia long term is to purchase healthcare insurance from a local Spanish provider. They have a wide range of policies among different providers to customize the coverage you are needing. With this option, you have more access to doctors that speak your native tongue and can access you on a short term notice.
Another option is to purchase an international insurance plan within your home country. These are going to be more expensive but give you more coverage. This option will also give you the security of knowing you are covered wherever in the world you are located. 
Lastly, depending on your situation you may qualify for public healthcare in Spain. This is an option worth applying for. Spain's public healthcare is free and gives you access to good coverage. If you are self-employed but are contributing to taxes or social security in Spain, you are more likely to be approved. Another high possibility to be approved is if you are working for a Spanish owned company.  
If you choose to remain uninsured, do be aware that it will be difficult to find assistance and can be very expensive.
Make sure you are fully covered by reading our full Digital Nomad Travel Insurance guide.
Jobs in Valencia
Spain has one of the highest unemployment rates in all of Europe and Valencia is no different. 80% of the population is working in the service industry and living off of a pretty low salary. Finding jobs in Valencia is very hard, especially if you are looking for white collar work. I do not recommend coming to Valencia without a job, the cost of living is low but so are the opportunities. 
While the opportunities are low, that doesn't mean there aren't any. If you are a native English speaker, your opportunities will vastly increase. Many schools have openings for English teachers for a decent salary and will sometimes include accommodation. If you aren't wanting to commit to a long-term contract, there are also opportunities to nanny and teach English to the kids of the family. 
Check out our Digital Nomads Jobs Postings to find the best jobs available for Digital Nomads.
Nomad Friendly
Value for Money
Internet
Workspace
English
Food
Safety
Health
Transportation
Friendly
Quality of Living
Cost of Living Valencia
On average the cost of living in Valencia is 40% lower than other major cities in Europe. Depending on your budget, you can expect to have a high quality of life with a low-price tag. You will find many rental options from upscale flats in El Carmen to chic bungalows by the sea. If you are a social being and prefer to eat out, you will have many cheap options but maybe your budget is a bit stretched than others. Let's break down how much you can expect to spend living in Valencia.
The average cost of living for a single person in Valencia is 1,200 euros per month including rent. Rent is going to be your most expensive cost, ranging from 600 euros to 800 euros per month for a one-bedroom flat. Your other monthly expenses will range depending on your lifestyle. Here are a few examples of average prices in Valencia.
Utilities: 100.00 EUR per month

Transportation: 50.00 EUR per month

Office Space: 150 EUR per month

Cappuccino: 1.70 EUR

Beer: 2.50 EUR

Agua de Valencia for 2 people: 10 EUR

Tapas: 2.50 EUR

Paella: 8 EUR

Water bottle 1.5: 0.40 EUR
With affordable prices, unlimited sunshine, and a cultural hub, Valencia is truly a remarkable place to set up an office for a bit. You will find your money going further, and your happiness levels rise. Make sure to head to this digital nomads' paradise before it becomes overpopulated.