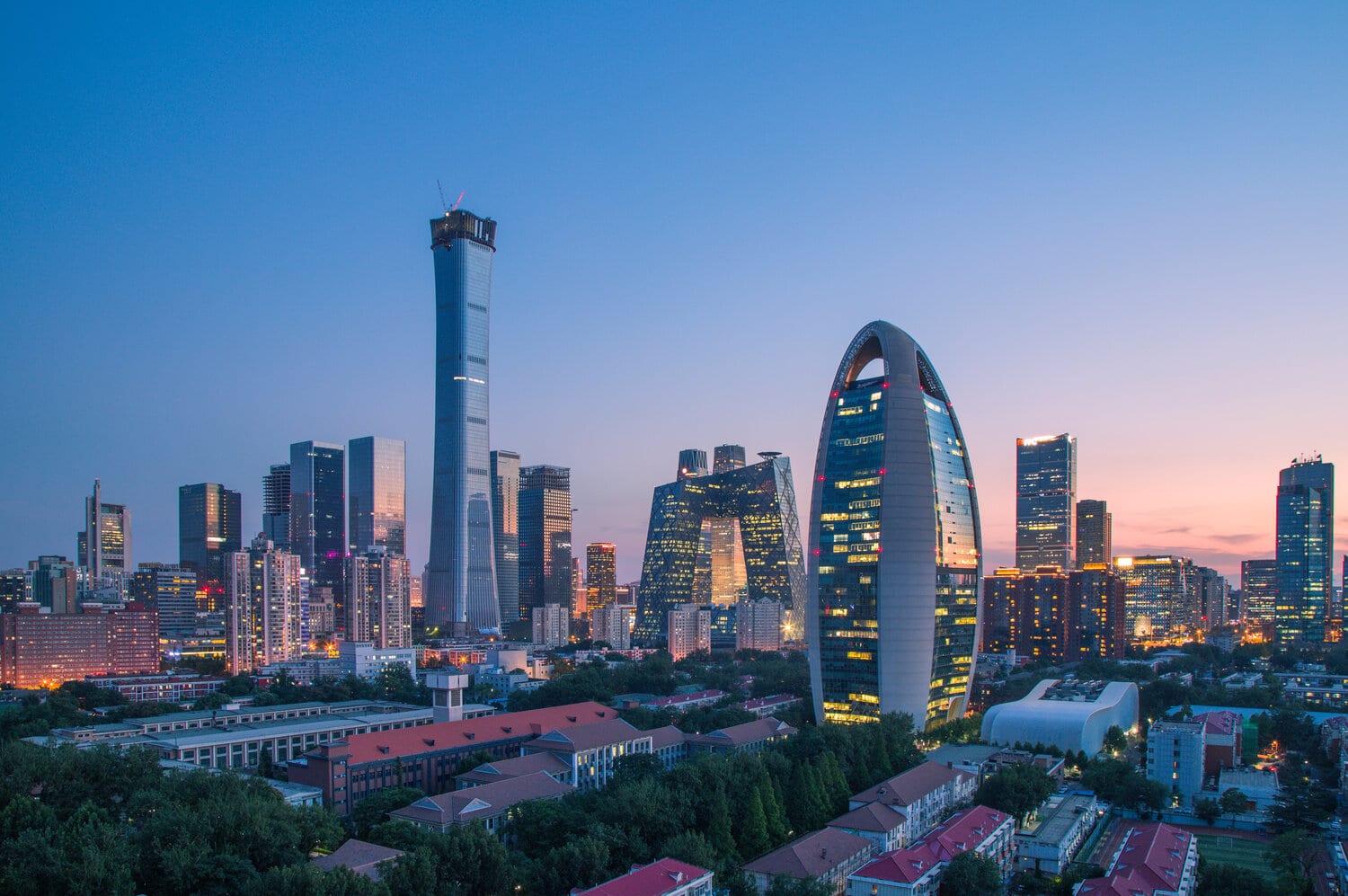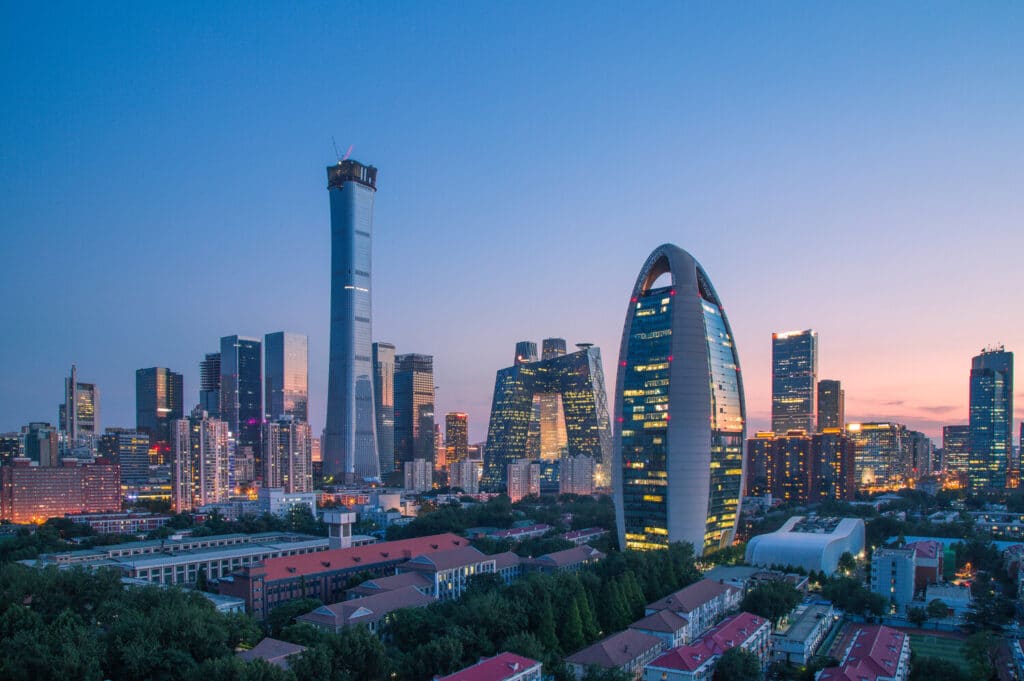 A Digital Nomad Guide to Beijing
Beijing, also known as Peking, is one of the four municipalities that, together with the twenty-two provinces, five autonomous regions, and two special administrative regions, make up the People's Republic of China. In addition, it is the capital of the country and is considered the cultural, political and social heart of China.
It is one of the most populated cities in the world with more than 21 million inhabitants and the second most populous city in China, only surpassed by Shanghai in terms of population.
Located in the northeast of China, it is a city of contrasts, in which you can observe first-hand the rapid change between the traditional Chinese style of life and the more modern society, which also carries some unwanted effects, such as horrible air pollution that sometimes becomes unbearable causing respiratory problems to many people.
In the south-central area is the colossal imperial villa that contained the complex of imperial palaces: The Forbidden City. You can also find neighborhoods with old hutongs that contrast with modern financial areas full of huge skyscrapers and the most advanced technology in the world. For example, the Central Business District of Beijing, in the Guomao area, is recognized as the new nucleus of the economic and financial life of the city, and it houses offices and corporate headquarters of different international companies and luxury homes. Zhongguancun is considered the Chinese Silicon Valley and continues to be an important center for the electronics and computer industries, as well as for pharmaceutical research.
Beijing is the conjunction of several worlds: the ancient China and the modern and technological China, the poor China and the extreme luxury you can find in many places in the city.
Nomad Friendly
Value for Money
Internet
Workspace
English
Food
Safety
Health
Transportation
Friendly
Quality of Living
Living in Beijing Overview
| | |
| --- | --- |
|  Meal, Inexpensive Restaurant | $5.51 |
| Domestic Beer (1 pint draught) | $1.58 |
| Cappuccino (regular) | $4.74 |
| Loaf of Fresh White Bread (1 lb) | $1.70 |
| Water (1.5 liter bottle) | $0.74 |
| One-way Ticket (Local Transport) | $0.79 |
| Basic Utilities (Monthly) | $51.06 |
| Internet | $20.30 |
| Fitness Club (Monthly) | $63.51 |
| Apartment (1 bedroom) in City Centre | $1,149.21 |
Currency: Indonesian rupiah (Rp)
[erw_exchange_rates_widget lg="en" tz="0″ fm="IDR" to="EUR,USD,GBP,AUD,JPY,RUB" st="primary" cd="" am="15000″][/erw_exchange_rates_widget]
ATMs
Max Withdrawal: Rp 3,000,000
Withdrawal Fee: Rp 30,000 – Rp 50,000
Use of Credit Cards: Mostly Cash
Digital Nomad Personal Experience in Beijing
As soon as I got off the plane I found the reality of this monumental Chinese city, so different from what I imagined. The city itself is very modern and packed with towering buildings, high-fashion stores, upscale cafes and restaurants, high-tech subway stations, and incredible apartments. However, all this modern reality is mixed with ancient Beijing: temples, hutongs, narrow streets with poverty on each side, massage parlors and ladies in traditional Tibetan dresses selling bracelets at the subway entrances. I think this duality is what impacts me the most.
Here I found inexpensive neighborhoods and some of the most luxurious I have ever seen. The same happens with the restaurants where you can choose between a top international level, a good Chinese one or eat well and healthy in one of the street stalls. I found options for different types of budgets. There are street stalls selling freshly made grilled corn and sweet potatoes everywhere. It is very common to eat corn or a sweet potato on the street.
The subways have a lot of lines and connections. As in some European capitals, they sometimes surface. I was struck by the cleanliness of the place, there is not a single paper or too many shoe marks, and the floor is usually white!
Crossing the streets is a topic of conversation. There are traffic lights everywhere but nobody seems to pay attention to them. Cars stop when it is red but passersby cross when they want to, even on avenues. When you look at the intersections you see a crowd of people on foot, motorcycles, cars, trams, taxis … all trying to cross at the same time.
Pollution is another complication. At first, I thought it was cloudy but no, it was the polluted air. I solved my asthma problem using a mask.
Most of the people do not speak English. If you are about to take a taxi or buy something, they will most likely try to understand you. Apart from them, very few will try to understand you because they do not want to assume that they do not understand English, they are ashamed. But generally, people try to help you. They are extremely friendly with foreigners.
In Beijing I learned to have a map on my cell phone and always have my destination written in Chinese characters to avoid getting lost. It is also convenient to avoid the bus and always take the subway or taxis. Luckily every time I didn't find my destination and none of the locals understood me, a Westerner always crossed my path. There are many who live permanently in Beijing on employment contracts. Here I met people from all over the world and a culture that was a welcome challenge for me!
Work in Beijing
Best Places to Work in Beijing
Beijing has a fast-developing co-working scene. Here you will find an innumerable amount of options with the most advanced technologies and design spaces.
Soho 3Q
Soho 3Q has pioneered the industry of coworking in China as they open multiple locations in Beijing and Shanghai, all designed to invigorate and support a variety of working styles. Guanghualu 3Q has a strategic location, in the CBD of Beijing, near the Donga Bridge Road. Located in a futuristic building with a circular theme, this coworking space seems from another world. The office building area consists of nearly 20.000 square meters of shared working space, private offices, a four layers underground parking and a shared business atrium. Here you will also have access 24 hours, free coffee, high-speed wifi, air conditioning and heating for winter. SOHO 3Q takes coworking space to a whole new level, as it provides a modern, comfortable and creative environment. The membership fees for hiring a hot desk goes around 465 USD per month. 
Spaceyun Beijing Zhongguancun
Spaceyun Beijing Zhongguancun offers a wide range of facilities within a shared workspace environment made for a vibrant community. The area has public transportation links for easy commute, leisure and restaurant options. Their facilities include high-speed internet, office supplies and equipment, ergonometric chairs, photocopier, printer, bookable meeting rooms, cafe and gym plus a chill out lounge area. Here you will also have access 24 hours, air conditioning and heating for winter. The membership fees for hiring a hot desk goes around 386 USD per month.
Thinkcool
Thinkcool (Dian Zi Cheng Fa Zhan Da Sha, Chaoyang) is one of the best coworking spaces in town and they offer high-quality amenities at affordable membership plans (hot desk prices start at 217 USD per month). Their facilities include high-speed internet, ergonometric chairs, photocopier, printer, scanner, lounge and kitchen space, 24/7 access and free coffee, among other things.
Wu Jie Space
Wu Jie Space (Wang Jing Guo Ji Shang Ye Zhong Xin, WangJing, Chaoyang) is located in an old warehouse. With high ceilings and open space, it is a creative coworking location. With an immense capacity, the coworking office features 450 work stations for everyone's taste. For people who like to work alone and need to focus on their projects, private offices are available. Their facilities include office equipment, meeting rooms, vending machines, refrigerator, microwave, high-speed wifi, air conditioning, beanbags, ergonomic chairs, printer, scanner, relax zones, kitchen, childcare and free coffee. There is even a meditation room available, if you need to clear your mind. You can participate in venues and venues, as these events are organized on a regular basis. The membership fees for hiring a hot desk goes around 285 USD per month and a dedicated desk around 317 USD.
Vanke International Accelerator
Vanke International Accelerator (Chao Yang Gong Yuan Nan Lu) is located in the beautiful Chaoyang Park with a 5 minute walk to the Underground Station and 2 minutes to the bus stop. It is the best coworking space to interact with professionals from diverse industries and nationalities. Their facilities include standing desks, high-speed wifi, air conditioning, printer, scanner, photocopier, outdoor terrace, lounge, personal lockers, ping-pong table, football table, onsite cafe and free coffee. Here you will also have access 24 hours. The membership fees for private offices start at 927 USD per month.
You will be amazed once you see these places!
Best Places to Live in Beijing
Best Neighbourhoods
Beijing is a much bigger city than anyone can imagine and therefore the number of neighborhoods where you can live is sometimes overwhelming. Here you will find modern and noisy urban centers, quiet streets with old hutongs, monobloc apartment buildings or modern towers, the city has it all. I will recommend some expat-friendly neighborhoods. 
Dongcheng
Dongcheng District is a residential area in the eastern part of the city. It is home to many of Beijing's tourist attractions and many expats live here. Most of its residents are young professionals and there are many who share an apartment to reduce costs. Within this district, the Yonghegong neighborhood has both hutongs and modern apartments. Being located near the Lama Temple and the Confucius Temple, this neighborhood is steeped in history. The clash of old and new gives the buildings in the area an interesting atmosphere.
Dongzhimen
Dongzhimen neighborhood is a suitable residential area for young professionals with a higher salary. Most are apartment complexes, high-end apartments, shopping malls, restaurants, and skyscrapers. The cost of living in Dongzhimen is comparable to other expat-friendly areas, with the exception of newly built high-end apartments. The Beixinqiao neighborhood is a favorite among expats. The streets running through Beixinqiao are lined with restaurants, breweries, shops, and hutongs. It is suitable for working professionals with moderate incomes and for people looking to experience life in a hutong.
Chaoyang
Chaoyang District has a fair mix of urban and suburban lifestyles. It is known for its bars, business district, embassies, and extensive parks. Here you have access to everything and anything you may need even though the prices are high. Within this district, the Chaoyang Park neighborhood is located in what is considered the richest district in all of Beijing, with an extensive green area located in the center of the modern suburban neighborhood. It is the perfect place for families as it is close to many international schools, imported goods stores and has practically all the amenities you could wish for.
798 Art
The 798 Art District neighborhood is worth the visit, if you don't live here. It is one of the neighborhoods that most impressed me in terms of its art and its tranquility, although it is highly touristy. It is mainly a place for tourists and artists but there are also houses available in the surrounding areas. Most of the homes near the 798 neighborhood are loft apartments. Residents of this area have a cost of living similar to that of those living in Dongcheng District. The amenities are also similar in that there are shopping centers, restaurants, and cafes nearby. One of the things that sets the 798 Art District apart is that it is eclectic. The restaurants in the area tend to have funky vibes, and the neighborhood itself is unlike anything in Beijing.
Sanlitun
The Sanlitun neighborhood, also known as Sanlituar, is renowned for its number of bars, nightclubs, and shopping areas. It is an urban oasis for young expats looking for a more daring lifestyle with a higher housing budget. The accommodations here are a mix of apartment complexes and skyscrapers. Since the area is densely populated with expats, imported goods abound. It is also easily accessible to most of Beijing.
CBD
The CBD neighborhood is undoubtedly the most luxurious and expensive. Although much of the area is commercial, the housing options that exist are incredible. The apartments are modern with impressive services and views. Expats living in Beijing's central business district also tend to work in the area, making their commuting virtually non-existent. Residents have access to countless high-end shopping complexes, restaurants, and other amenities.
Haidian
Haidian District, also known as the Technology District, is filled with universities such as Peking University and Tsinghua University. It is a mostly university neighborhood. Here, the Wudaokou neighborhood is for those that are interested in a world-class education. Made up mostly of college students, this neighborhood is known for having some of the best and cheapest bars. It has apartment complexes and hutongs. Residences are often less modern, but cheaper.
Find an Apartment in Beijing
Keep in mind that much of Chinese society does not speak English and Beijing is no exception. In addition, everything that is aimed at foreigners tends to be more expensive and modern, so if you don't have help, you may not find the best deals. Fortunately, there are companies that specialize in helping expats find a home in Beijing. I recommend hiring one because although in most cities they are not necessary, in Beijing they are.
Most people assume that the Internet is the best place to search for a home. However, only a small minority of the apartments available for rent in Beijing are published online. Also, the ones you find on web pages are generally out of date, contain misinformation, or are misleading. The rent may seem cheap, but they tend not to include a lot of expenses on purpose.
The problem is not the shortage of apartments in Beijing, but finding the right apartment in a city of more than 20 million and 16 districts with a language other than English. Choosing a reputable real estate company that you can trust is critical. They have access to a large and extensive database of apartments and prices are generally consistent with current market rates. They can also deal with rental negotiation and legal difficulties.
There are only a handful of real estate agencies in Beijing that offer their services in English. CityWise is a highly reputable and trusted agency that specifically caters to expats who speak multiple languages ​​(English, Chinese, French and Russian).
The best thing is to go directly to the neighborhoods that you like and check the complexes and their surroundings, the services and the transport connections. Also, you should decide your budget before starting your search because how much you can afford will limit the location and services you can access. Depending on your budget and other considerations, you may not have the choice between an apartment geared towards expats in Beijing that sports all the Western amenities, or a more typical Chinese style place. Before you go apartment hunting, prepare a list of things you would like to have. Contact your real estate agent and communicate your budget, the possible neighborhoods and what requirements the home must meet.
Documents, such as the contract, can be in English to ensure there are no misunderstandings. Please note that if there is a dispute, the Chinese version shall prevail.
Typically, apartments are rented furnished. Consider that depending on where you're moving from, apartment living in China can be very different from back home. Mattresses in China are very hard. Dryers? Not a thing. Neither are ovens, microwaves or dishwashers. Most Chinese kitchens have a cook-top stove with only two gas burners. But those two burners are really powerful. This is great for stir-frying dishes in a wok but not for cooking Western recipes. But you'll almost certainly get a balcony. But moving to China is also about understanding and accepting its culture. 
Happy home hunting!
Cheap Places to Stay in Beijing
If you have a limited budget your best option is to share an apartment which is common in student areas for obvious reasons. Neighborhoods like Wudaokou and Zhongguancun, where we find most of Beijing's universities, and the northern district of Haidian in general, are areas where there are many shared apartments, mostly for Chinese students. Foreigners tend to have their preferences in eastern Beijing in the Chaoyang district, especially in Sanlitun, Dongzhimen, Gongti and, a little further north, in Sanyuanqiao.
On the internet there are numerous advertisements on famous websites such as The Beijinger or Echinacities and on many expat blogs and forums. You can direct your search to forums in your language if you prefer to live with people who speak the same language. On the other hand, if you are in Beijing to learn Chinese and you want total immersion, you can try to find an apartment shared with Chinese, but this implies a good knowledge of basic Mandarin to avoid misunderstandings.
You can also try your luck in Facebook groups like "Wudaokou Housing & rooms for Expats in Beijing – Beida, Qinghua, BLCU", "Beijing Expat" and "China Expat Society."
Beijing Visa
The government of the People's Republic of China allows holders of normal passports issued by some countries to travel to Mainland China for tourism or business purposes for up to 15, 30 or 90 days without having to obtain a visa. Visitors of other nationalities, as well as residents of Hong Kong and Macau, are required to obtain either a visa or a permit prior to arrival, depending on their nationality. 
Holders of ordinary passports issued by the following 19 countries do not need a visa to enter China as long as their trip does not last longer than the visa-free period listed here: Armenia (90 days), Bosnia and Herzegovina (90 days), San Marino (90 days), Mauritius (60 days), Bahamas (30 days), Barbados (30 days), Belarus (30 days), Ecuador (30 days), Brunei (15 days), Japan (15 days), Singapore (15 days).
Because Hong Kong and Macau maintain their independent border control policies, ordinary Chinese visas are valid for Mainland China only and are not valid for Hong Kong or Macau, so travelers must apply for separate visas for Hong Kong or Macau should they require one for traveling to these regions.
All non-Chinese travelers as well as Hong Kong and Macau permanent residents who stay in Mainland China for more than 24 hours must register with the local PSBs. When staying in a hotel, the registration is usually done as a part of the check-in process. When staying in a private home, however, the visitor must physically report to the local PSB within 24 hours of arrival for cities or 72 hours for rural areas. All visa-free passengers, including those in transit who stay for more than 24 hours, must adhere to the rule, as failure to comply can result in a fine or being detained by PSB for up to 15 days.
Also, holders of non-Chinese travel documents aged between 14 and 70 will be fingerprinted upon entry, with the exception of holders of diplomatic passports.
As the information could change, it is advisable to contact the nearest Chinese embassy to check the requirements in each particular case.
Culture and Food in Beijing
In Beijing everything related to food will be new to you. The Chinese food of your country is possibly adapted to your culture, so here you will find very different menus. Some typical dishes of Beijing food are steamed dumplings called dim sum, hot and sour soup, and Kung Pao chicken, sautéed with peanuts and vegetables.
It would be unthinkable to visit the city and not eat the best-known dish of its gastronomy in any of its many restaurants. This mythical roast duck dish is served in the form of slices and can be wrapped in a kind of crepe, mixed with vegetables. If budget is not a problem, some of the most recommended and well-known sites are Deyuan Roast Duck, Da Dong Roast Duck, Duck de Chine or Li Qun. You can also go to Qianmen Quanjude (30 Qianmen Street, Chongwen District 崇文区 前门 大街 30 号) which is one of the oldest restaurants in the capital, dating back to 1864, and they prepare a great Peking duck. Recommended dishes are: Quanjude Roast Duck (全聚德 精品 烤鸭), Roast Duck Bone Soup (鸭 架 汤), Fried Mushrooms, and Shrimp Balls (宫 爆 鲜 菌 虾球). Prices start at 18 USD per person.
Din Tai Fung Restaurant (24 Xinyuan Xili Middle Street, Chaoyang District 朝阳 区 新 源 西里 中 街 24 号) is part of a worldwide chain specialized in meatballs. The quality of service and food is high, and its Taiwanese origins ensure that it is friendly to foreigners and the prices are reasonable. The menu has English translations, with lots of images. Featured dishes are steamed buns (特色 小笼 包), pork and vegetable wontons (菜肉 馄饨), and shrimp fried rice (虾仁 炒饭). Prices start at USD 15 per person.
Hai Di Lao (8 Gongti North Road, Sanlitun, Chaoyang District 朝阳 区 三里屯 工 体 北路 8 号) is another huge chain with excellent quality ingredients. It makes the most famous hot sauce in the country and offers excellent service. I recommend ordering the crispy meat (酥 肉), soft shrimp (虾 滑), mushrooms (金针菇), fresh noodles (手 拉面), sticky rice with mango (芒果 糯米 饭). Prices start at $ 22 per person.
Shanshui Jian Yang-Xiezi Hotpot (22 Longtan Road, Dongcheng District 东城 区 龙潭 路 22 号), located in Longtan Park, is a great place to try Sichuan province cuisine, for example hot pot which is my favorite Chinese dish. Their stew broth is cooked with a variety of local ingredients, and the atmosphere is traditional, making for an authentic experience. Prices start at 10 USD per person.
You can also go to Wangfujing, one of the main shopping streets in Beijing. It concentrates a good number of shopping centers, shops of all kinds and restaurants of the best-known food chains. But, in addition, in one of the streets that cross it, in Donghuamen, there is a peculiar night market. In this market dozens of small stalls are established where you can find skewers of seahorses and starfish, plates of scorpions, cockroaches and spiders. If you want to try some of the rarest "delicacies" of Chinese cuisine, take a walk through this exotic market.
Finally, you can enjoy a traditional tea and its preparation ceremony. Two of the best teahouses in Beijing, which are worth a visit, are Lao She Teahouse and Sentosa Teahouse. Also, around the Bell and Drum Tower and Houhai Lake you can find plenty of tea houses.
Beijing Nightlife
Beijing will not only make sure you have a full and interesting day, but it will also present you with colorful options for nightlife. Sanlitun Bar Street and the surrounding area of ​​the embassies in the Chaoyang district are the quintessential bar and nightclub areas of the city. Here locals, expats and tourists come together to enjoy its abundant leisure offer. It is a good place to experience modern China after a day exploring its historical past.
V Plus Lounge (Top Floor, Building No.3, China Red Street, Bing-2 Gongti Donglu, Sanlitun) is a nightclub and bar, owned by Chinese pop singer Na Ying, offering a lively dance floor and bar on the rooftop. V Plus Lounge also serves delicious bistro food.
Destino (7 工 体 西路, Chaoyang Qu Beijing Shi) is an icon of Beijing nightclub culture as it is the main gay bar in the city. This is the place for the LGBTQ group to come together and celebrate their lifestyle.
Houhai Bar Street is also an ideal place for you to enjoy the nightlife. It is close to Shichahai Lake and the Beijing Hutongs. It is a popular place at night and very frequented by many people due to the beautiful scenery and the variety of wines. Here you can walk around the lake while you drink your favorite cocktail. A group of bars, restaurants and cafes have settled along the street since 2000. The highlights of these bars are the fine drinks, the excellent services and the reasonable prices. Between the recommended bars here you can find Buddha Bar (2 Yindianqiao, Shichahai Lake, Xicheng District), a popular bar loved by many young people. Renovated with lakeside seating, it is decorated with antique furniture and some Buddhist cultural elements. It is open from midnight to 2 AM. Babyace (6 Gongti Xilu Gongti West Gate, Beijing), on the other hand, which introduces the concept of club lounge and has completely changed the pattern of nightclubs in Beijing. Unlike other nightclubs, it has international music of all kinds. Music is the soul of Babyface. His fast-paced house music makes people always want to dance. It is open every day from 8 PM to 5 AM.
 Mix Club is another solid bet for dancing to hip hop and drum n' bass. You'll also find weekend parties, a lineup of foreign DJs, and the occasional celebrity sitting here.
Another alternative is At Lantern, where you will party till dawn while Chinese DJs spin underground techno and progressive house. The dance floor is large and the cocktails well-priced. 
Things to do in Beijing
In the heart of the city is one of the most famous architectural complexes in the country: the Forbidden City. It is a gigantic group of almost 1.000 buildings, considered a World Heritage Site, which occupies an area of ​​72 hectares. The Forbidden City was the official residence for Chinese emperors for more than 500 years, beginning in the early 15th century. More than 24 emperors, during the Ming and Qing dynasties, accumulated palaces, extensive courtyards and numerous pavilions, all of them built in the particular traditional Chinese style. The complex was only open to the court and its most direct subjects and servants, including the imperial concubines, and the rest of the population was barred from entering. Today it remains open to the public.
North of the Forbidden City, on top of Coal Hill, is one of the best viewpoints in the city: Jingshan Park. From here you can see the entire impressive expanse of the Forbidden City and the entire center of Beijing if air pollution allows it. The hill is artificial, since it was constituted by the accumulation of all the earth that was extracted during the construction of the palace moats.
One of the classic activities is drifting aimlessly through the alleys of hutong areas. Hutongs are traditional and ancient dwellings with a square inner courtyard where several family members lived together. 
You can also discover the largest square in the world: Tiananmen Square. Located to the south of the Forbidden City, this square whose dimensions reach 880 x 500 meters, was built in 1949 as part of the acts of the constitution of the People's Republic of China. In 1989, Tiananmen Square was the scene of acts of political repression that went around the world. It takes its name from the so-called Tiananmen Gate, which gives access to the Forbidden City. In the center of the colossal square stands a granite obelisk almost 40 meters high, erected as a Monument to the Heroes of the People. Also, at this point is the Mausoleum of Mao Zedong, where you can visit his embalmed body, which receives continuous pilgrimages and offerings of all kinds.
The Temple of the Lamas is the most important Buddhist building in China located outside the territory of Tibet. Built as a palace in 1694 under the Qing dynasty, it later became a monastery. It is a complex made up of various traditional buildings, adorned with golden roofs. In his style he mixes Tibetan and Chinese characteristics. Huge incense burners are distributed in the courtyards of the temple in which the faithful place hundreds of sticks. In the Wanfu Ge pavilion is the impressive statue of Maitreya with a height of 18 meters. The figure is carved from sandalwood in one piece.
The two mythical Towers of the Drum and the Bell are iconic constructions that marked the history and the vital rhythm of the inhabitants of the city. The Drum Tower is close to 47 meters high and the 25 drums that were used to mark the hours can still be seen today. Located in front of it, the Bell Tower is a brick and stone building of almost 48 meters. At present it conserves the huge bell made of bronze, 7 meters high and weighing close to 63 tons. Capable of emitting an audible sound 20 kilometers away, this bell was in operation until 1924.
The Beijing Summer Palace encompasses gardens, forest areas and a large part of Kunming Lake. Located north of Beijing, it was used as an imperial residence and later as the seat of the Chinese government. In all its extension, of almost 300 hectares, it integrates more than 3.000 buildings and constructions with the characteristic Chinese architecture. It also has a huge artificial lake designed in the shape of a peach. Highlights in the complex include the Hill of Longevity, the Tower of the Fragrance of Buddha, the Garden of Virtue and Harmony, the huge covered gallery, formed by profusely decorated wooden beams, known as the Great Corridor, the bridge of the Seventeen Arches or the curious Marble Boat. The enclosure is huge so it is convenient to dedicate a whole day to it.
Beijing has beautiful corners in which to rest with enchanting natural landscapes such as Beihai Park, one of the largest Chinese gardens. The park has buildings and places of great interest such as the White Dagoba or the Buddhist temples of Yong'an and Chanfu. In its lake you can take a boat ride, enjoying the scenery.
The Great Wall of China does not pass through the city of Beijing, but it is nearby and foreigners often visit it from here. It is one of the seven wonders of the world and measures almost 9.000 kilometers in length. Its state of conservation is not very good, except in some areas, which are the most visited and become crowded on many occasions. One of the most frequented areas is Badaling, less than 80 kilometers away. Quieter is the mountainous area of ​​Mutianyu, 90 kilometers away, equipped with a cable car and a chairlift.
The interesting tombs of the Ming dynasty are located 50 kilometers away. In this tour the mausoleums of most of the emperors of that dynasty meet, along with those of some empresses and courtiers. You will be able to see different marble statues representing the emperor's honorary guard and animals, both mythological and real.
The Temple of Heaven, built in the 15th century, is the largest circular temple in all of China, and is declared a World Heritage Site. Its extraordinary harmony and rounded shapes, symbolizing the sky, were conceived as a way of thanking the gods for good harvests. The temple is surrounded by a park frequently used to practice tai chi, play cards or dance.
The modern Beijing Television Tower boasts 365° views of the city. It was built in 1994 and has a height of 405 meters, although much of that length corresponds to the antenna. At about 221 meters high it has a restaurant and at 225 meters it has a covered and fully glazed platform to observe the city during winter days. For summer days, the upper platform is uncovered, located at a height of 238 meters from the ground.
A large part of Beijing's art shops and the most advanced design studios are brought together in the 798 Art District. Considered the most bohemian and chic area of ​​the Chinese capital, it is a very interesting visit to discover the most innovative artistic expressions.
The best-known market in Beijing is the Xiushui Silk Market. It is a huge shopping center with five floors and more than 1.700 stalls with all kinds of articles. Apart from cheap silk garments, imitation products from the main brands of clothing, handbags, watches and a myriad of other items predominate. Haggling is absolutely essential, because prices are not fixed and traders often ask for large sums at the beginning.
Chinese opera has been declared an Intangible Cultural Heritage of Humanity by UNESCO. It is a very complex artistic manifestation that combines different disciplines, such as singing and recitation, acrobatics and even martial arts. The theme is closely related to history and politics.
Best Time to Visit Beijing
Beijing has a continental climate characterized by cold, dry winters and hot, humid summers.
Summers, from June to August, have usually high temperatures that in general exceed 30 ºC and do not drop below 22 ºC. Unlike the colder months, the probability of rain is very high because of the monsoons.
Winters in Beijing, which begin in late November and last until March, are cold with little chance of rain. Minimum temperatures easily drop to 5 ºC below zero and hardly exceed 12 ºC. During the winter months, the days when fog covers practically the entire city and melts with air pollution are very common. Despite the low temperatures, the winter months are quite dry and snowfalls are rare.
The best seasons to travel to Beijing are spring (from March to May) and autumn (from September to November), since this way you can avoid the most extreme temperatures and abundant summer rains.
Beijing for Families
Families moving to China have great challenges to overcome, especially in terms of the language barrier and culture shock. However, the country ranks especially high when it comes to child safety and the affordability of child care. In addition, in Chinese culture, children are very important and are usually welcomed by everyone.
The schools in Beijing are among the best in China and offer options for expat parents in public, private and international institutions. However, an education in Beijing can be expensive as a foreigner, as you will have to pay higher fees than local families or the high prices of private schools. It is a good idea to try to negotiate an education grant as part of your relocation package.
The basic public education system consists of preschool, primary and secondary. Primary school generally begins at age six and lasts for six years, followed by junior and senior high school, where students follow an academic or vocational program. The main concern of Beijing's public schools is to prepare students for the national exam to get accepted to university. Creativity and individual thinking are second only to logical thinking and analytical skills.
Local private schools in Beijing generally cater to wealthy locals. Academic standards in public schools are often considered better. Some schools have a foreign curriculum with a Chinese requirement, while others have a national curriculum with a strong emphasis on English.
International English language schools in Beijing generally enroll students aged four to 18 and provide a wide range of sports and cultural activities. Some only accept foreign passports, some accept a small percentage of local students, and others are completely mixed. Depending on the school, expatriate students may continue with the curriculum of their home country or pursue an International Baccalaureate program. Although most international schools teach in English, many are in other languages like French and German. Many international schools are located in suburban areas of Beijing which can be a long drive from the city center. Tuition is similar to that of international schools around the world. However, getting a place in an international school is difficult and should be negotiated with your employer before accepting a contract.
Living in Beijing
Beijing Transportation
Because not many people own a car, Beijing has excellent public transportation with an extensive subway and bus network. Although you will soon discover that the means of transport is sometimes easy to use and other days you will have a claustrophobic experience or you will get lost. Keep in mind that few people speak English so it is always a good idea to have a phone and a contact to call who speaks both languages ​​in case you need help.
The metro and bus lines are the main means of public transport and circulate throughout the city and to the outskirts of it. The standard of these systems is high. There is no monthly subscription or multi-day ticket. You can buy a rechargeable IC card, called Yikatong 一卡通, which you can use for both the subway and buses. Look for the blue sign that says IC Card in one of the large subway stations.
The subway is quite easy to use, with signs in English and pinyin (phonetically written Chinese characters).
In addition to buses, trolleybuses also operate in the city, particularly within the third ring. Buses are difficult for foreigners because the signs are only in pinyin and Chinese characters but not in English. Also, most of the time people will not speak English and learning the bus system is much more complicated than the subway. Buses in Beijing operate with standard fares depending on the distance traveled.
The suburban train service takes you to the surrounding districts outside the city and is known as BCR (Beijing City Rail) or Beijing Suburban Railway. This service is operated separately from the metro system.
Taxis charge a basic fee for a 3 kilometers taxi ride and additional charges are incurred for additional distances. Keep in mind that rates go up after 11 PM. Taxis are fairly easy to use as long as you know where you are going and have it written in Chinese characters because most drivers don't speak English and are sometimes confused by western pronunciation. You have to be wide awake because scams are common, but never too serious. The number of taxis in service decreases overnight. Ride-sharing apps, such as DiDi, allow you to track drivers and know the price of the ride in advance.
Pedicabs are rickshaws with seats behind; powered by gasoline or by a human. You should make sure to negotiate the price before getting on, especially if you are in a tourist location. You have to know the price in advance, which is generally less than that of a taxi.
Sanlunche, is a three-wheeled car usually silver in color powered by a moped. The fare is similar to that of regular taxis and must be agreed in advance.
If you want to drive your own car, you will not be able to do so as soon as you arrive because China requires foreigners residing in China to obtain a Chinese driver's license. Obtaining the license plates to own a car is the real challenge. I recommend that you first learn the traffic patterns before deciding if you want to drive in Beijing.
Cycling is a common and fast way to get around. However, city air pollution is an impediment to cycling on certain days. Another option is an electric bike or a gasoline scooter. Many do not require a license. Tying the bicycle to something immovable is crucial because there are many thefts. There are also several companies operating electric bike rental services, linked to a phone app, which can be found and dropped off at various locations in the city.
Fitness and Health
The air pollution in Beijing is very high and many times you are not able to see the building in front of you from the tenth floor. For this reason, outdoor activities are not as recommended as indoor activities. Also, Beijing is not like any other city. The levels of technology and luxury can be soaring here. Get ready to train in the best gyms you've ever seen.
SpaceCycle (N4-40A, F4, Taikoo Li North, 19 Sanlitunbei Lu) is known for its trendy and upbeat environment. It mixes music, technology, and pop culture to provide a close-knit instructor and peer support system, fuel individuals' training with upbeat music, and offer signature music-themed cycling and barred classes. It is open daily between 7:30 AM and 10 PM. Prepare to pay around 2.300 USD for unlimited classes per year or 790 USD for 30 classes.
Le Wellness (5/F, Xinzhongguan Shopping Center, 19 Zhongguancun Street) is situated in the Gate City Mall, very convenient for IT professionals, high school students and college students in the Zhongguancun area. Here you will have all the facilities you need for your daily training. It is open daily between 7 AM and 10 PM and it costs around 600 USD per year. Much cheaper than SpaceCycle.
Hosa Fitness (B1, 29 Dongzhong Street, East Gate Plaza) has tons of machines, all shiny and well maintained. There are plenty of benches for every conceivable type of barbell press. The setup would be perfect for someone who wants to isolate muscles and work them from every angle. It is open daily between 9 AM and 10 PM and it costs around 100 per class.
Khoo Teck Puat Gymnasium (Peking University, 5 Yiheyuan Lu) is an indoor arena originally constructed for the 2008 Summer Olympics. Nowadays is a sports complex including a fitness club, swimming pool, courts, and facilities for a variety of sports including badminton, table tennis, squash and billiards. It is open daily between 9 AM and 10 PM and it costs around 152 per year. One of the cheapest and more complete ones in town.
Beijing People
People in Beijing are amazing with Western foreigners. In general, they are very friendly and if they overcome the barrier of shame they will help you.
The biggest problem I had is with the concept of "losing face" for which many times they don't want to admit that they don't know something in order to not be ashamed or look bad in front of others. It is something very cultural. Therefore, many times when I was lost and trying to get someone to help me, many people continued to pretend that I did not exist when I was literally talking to them in their faces. But once they pass that barrier, they are usually extremely kind to the point that sometimes you will be embarrassed.
They have many superstitions and here it is not frowned upon to assume them. For example, in the elevators of the buildings many times numbers are skipped and thus the third floor is called the fourth floor, the same with the sixth and other numbers. The 3 and the 6 are bad luck therefore they tend to avoid them. Still those apartments are cheaper. The same goes for phone numbers, a number with many 6s will cost much less than one with favorable numbers.
Regarding skin color, a taboo in many countries but not so much here, for Chinese society the whiter and more transparent the better. It is an age-old rule that is because farm workers used to tan while rich people and royalty did not. For this reason, in general, they go out on sunny days with umbrellas to protect themselves from the sun and many times they go to the beach with clothes and try not to be in the sun. There are even electric scooters that come with a giant built-in umbrella. Also, if you go to the supermarket you will realize that it is very difficult to find products without bleach. Both soaps and creams have chemical skin bleaches.
Chinese society is very different from any Western society even in the way that family and friends are structured in their mind. Family is the most important thing to them. Friends and the network of contacts are basically the same and they are very careful with what they say and how they look since they don't separate them into two different categories. Looking bad with a friend can mean looking bad with your business network too. Here the concept of "losing face" appears again since they consider that if you look bad with a person that will be reflected in your entire network of friends / contacts.
In addition, in China, what you see is very important. For example, there are many people who perhaps have a very good car but do not have a home of their own and sometimes sleep in the car. Also, people who are dedicated to cleaning homes but who have a gold Rolex. For them what you see shows how well they are doing and that will determine whether or not others will want to do business with them.
Chinese society is very different and too complex to understand. I advise you to try to clear your mind and learn everything again as a child, without judging from your current culture.
Beijing Insurance and Medical Care
In the past, Beijing expats used to go to Hong Kong or return to their own country to deal with many health problems, but now there are several high-quality health care centers in Beijing where you can receive care similar to what you are used to receiving in your country. The embassies in Beijing now only recommend that you return home for the most serious health problems.
Many patients travel to Beijing just to see a renowned doctor at one of the many hospitals located there. Beijing's public hospitals not only serve residents, but patients also come from all over China as the city has specialists from all areas. As a result, most of Beijing's public hospitals have long waiting periods and long lines. In contrast, private hospitals often have short waiting periods and English-speaking medical staff. In fact, you can also find doctors and other health professionals who speak German, French, Japanese, Spanish, and other languages. Some of them are even expats from western countries. High-level private international clinics, such as the Beijing United Family Hospital, are one of the options for foreigners. These private medical companies can provide faster medical appointments and urgent medical treatment.
Private healthcare treatment has become extremely expensive in Beijing, sometimes at the same cost level as in the United States. The cost of a standard private hospital room can be in the thousands of US dollars per night.
Many expats working in Beijing can qualify for the local public health insurance system. However, public health insurance plans do not meet most of the needs of expats, especially if you want to receive treatment in a private facility or outside of China. Medical treatment fees in Beijing are relatively high, and expats may find that they still have to pay a certain amount of copayment when they go to public hospitals.
This is why it is essential to obtain an international health insurance plan that provides hospital coverage, outpatient treatment, emergency medical evacuation, routine medical check-ups, dental and vision care, and coverage options abroad. It will help you maintain your health and avoid financial risks while working and living in Beijing.
When choosing an insurance, it is advisable to ask which hospitals it covers and under what requirements. Some private hospitals are labeled "high-cost" providers by health insurance companies. This means that you will have to buy a higher priced policy to cover all of your fees, or assume a copayment of a certain percentage of the bill.
Make sure you are fully covered by reading our full Digital Nomad Travel Insurance guide.
Jobs in Beijing
Competition in the job market in China is intense and most applicants are highly skilled. Major industries include: mining, textiles, weaponry, chemicals, consumer products, telecommunications equipment, satellites, and transportation. Most in demand are workers with IT skills and experience and related technical qualifications. Some of the main international companies in China are: Nestlé, Goggle, Shell, IBM, HSBC, Microsoft, Airbus, Clifford Chance, Procter & Gamble. For companies of this size, it can be applied to positions online.
The main advantage of foreigners in the country is their level of English but you will also need to have relevant work experience. Many employers in China value paid work experience over volunteer experience. It is often important to have attended a well-known and "reputable" university. Having relevant work experience or excellent Chinese (or preferably both) would be ideal. Skills sought include languages, teamwork, communication skills, leadership, and learning ability.
It is common to spend 3 months looking for work. You can take the time to improve your Mandarin and make connections, as connections are essential in China. Many start working as English teachers and then look for a job within their field of work.
If you're searching online, it's a good idea to sign up to receive email alerts when new jobs are available. Some of the job search websites are: https://jobs.chinaexpat.com/index.html, https://www.monster.com.hk/destination_china.html, https://www.asianetglobal.com/CareersMain.aspx, https://www.jobchina.net/, https://www.chinahot.com/, https://china.xpatjobs.com/, https://www.foreignhr.com/ and https://www.chinajob.com/.
In addition, you can also look for work in the social and expat forums. Other expats can give you a more realistic expectation of what it is like to work in Beijing and in addition to this you can make useful contacts. Check out Easy Expat's job listing and resume service for China as well as its forum.
Check out our Digital Nomads Jobs Postings to find the best jobs available for Digital Nomads.
Nomad Friendly
Value for Money
Internet
Workspace
English
Food
Safety
Health
Transportation
Friendly
Quality of Living
Cost of Living Beijing
Beijing is the capital city, so you'll probably end up spending more on rent here than anywhere else in the country. The city is separated by "ring roads", which makes it quite easy to navigate and select where you want an apartment. A two-bedroom apartment off the 3rd Ring Road can cost 650 USD per month. In contrast, a studio in the center costs at least 1.100 USD per month. The prices depend a lot on the location. In addition, for a small apartment expect to pay 15 USD a month for electricity.
Something you will need is a VPN (virtual private network) that must be installed before going to China. The VPN allows you to be able to access all the websites since many are blocked by the government. Without a VPN, you won't be able to access Facebook, Instagram, YouTube, Snapchat, Twitter, TikTok, Google, Gmail, among other websites. Expect to pay at least 100 USD a year.
If you cook at home, expect to spend at least 100 USD on dinner ingredients, cleaning supplies, and toiletries for two people considering the purchase of some imported items.
Two huge bowls of noodle soup at a small Chinese restaurant can cost 6 USD. If you are looking for something more luxurious, then you will probably pay around 20 USD for two people. However, if you go to international food restaurants you will pay at least 12 USD per person.
A Chinese beer from a store can cost 5 USD for a case; but in a bar, you will pay at most for a glass of beer. Beijing bars are not particularly cheap.
A standard metro ride through the city costs around 0.50 USD. The buses are cheaper than the subway but the signs indicating the stops are in Chinese characters. Tuk-tuks will usually get you anywhere nearby for less than 2 USD.