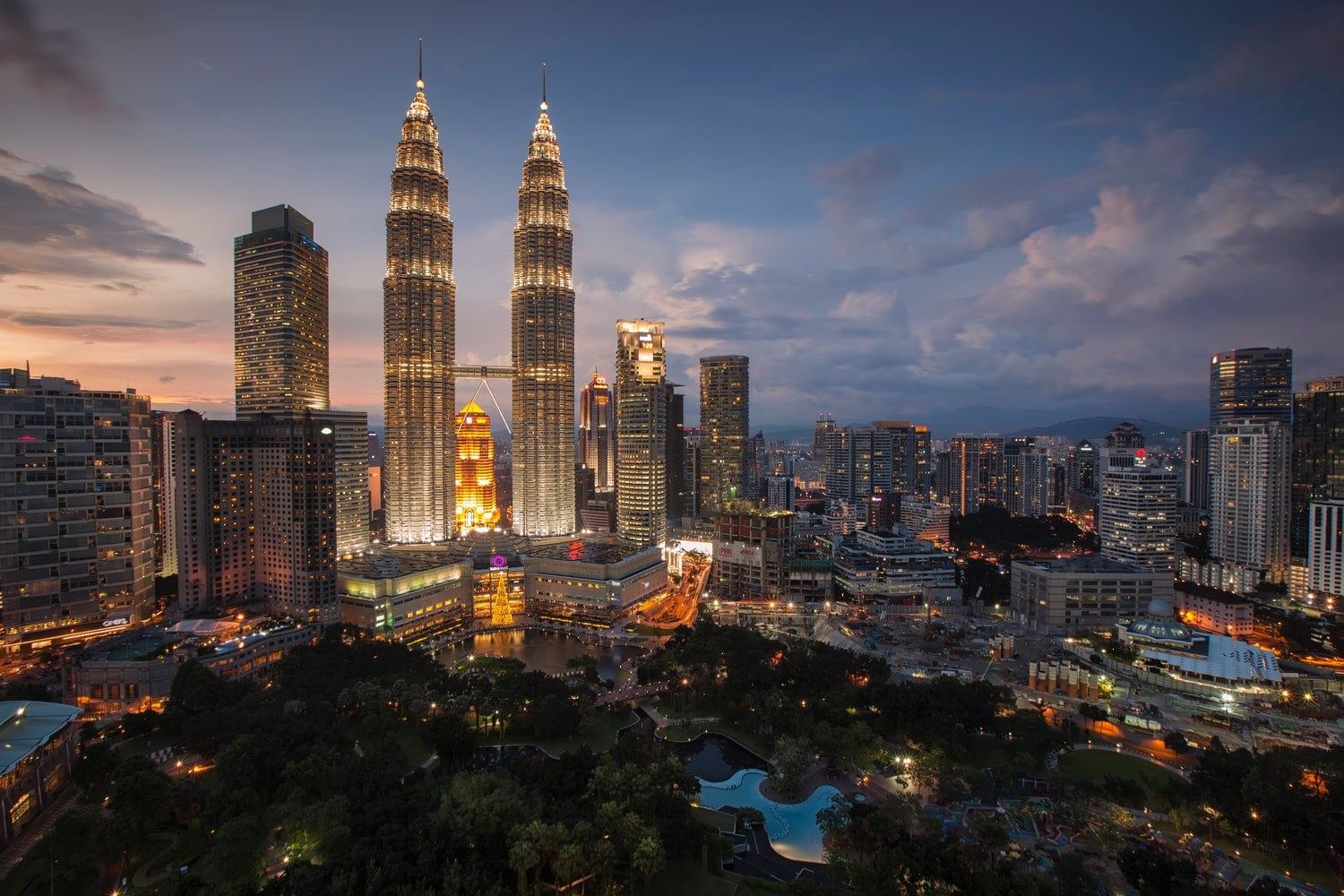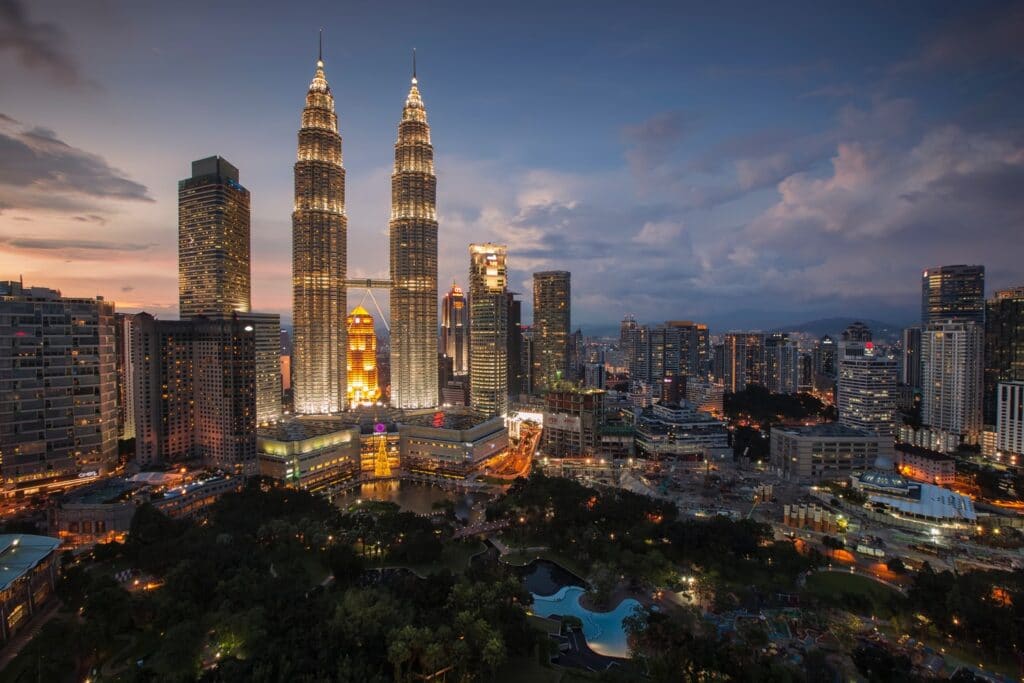 A Digital Nomad Guide to Kuala Lumpur, Malaysia
Kuala Lumpur is a vibrant and modern city in the heart of Malaysia. As the capital, it has more than 1.8 million inhabitants and has become a popular place for expats and digital nomads. Kuala Lumpur is often described as a melting pot of cultures as different nationalities and religions come together and coexist in this incredible city. If you're coming to Kuala Lumpur you won't just experience Malaysia, you'll get to see parts of China, India, Indonesia and many other places.

Kuala Lumpur is an attractive city to live in South East Asia because it combines modern and metropolitan elements with culture and tradition. It is affordable and offers high living standards and amazing amenities for digital nomads. With an important airport hub, Kuala Lumpur is reachable from almost anywhere in the world and a great starting point for trips around Asia.

Kuala Lumpur has amazing culinary options. From high-end international restaurants to local street food there is something for everyone. No matter what you are craving that day the city has options for all nationalities from traditional German bakeries to authentic Chinese food, sushi or pizza. As a digital nomad, you'll love the lifestyle in KL with its many workspaces, fast internet speed and favourable visa conditions. Living and working here has never been easier and although it can seem daunting to move to a large city by yourself you won't have trouble making connections. KL has a steadily growing group of expats who are welcoming and inclusive.

With a variety of different religions present everyone is welcome in KL, however, it is important to keep in mind that Malaysia is a predominantly Muslim country. You should keep in mind to dress modestly and respect the local customs. This is especially important when you visit religious places, corporate offices or government facilities.
Nomad Friendly
Value for Money
Internet
Workspace
English
Food
Safety
Health
Transportation
Friendly
Quality of Living
Living in Kuala Lumpur Overview
Digital Nomad Personal Experience in Kuala Lumpur
Kuala Lumpur is an incredibly underrated city. When I came here for the first time in 2017 I was only in KL for a few days but immediately felt like I'd been there for a long time. Two years later I had the opportunity to live in KL for an extended period of time and it surpassed all my expectations. The city is home to so many different cultures it feels like ten countries all in one. With a small but growing community of expats and digital nomads, KL has incredible potential to become a new hotspot in South-East Asia. 
Considering it's such a large metropolitan city it is actually quite easy to live in KL on a budget. Even after living there for a while, I was still discovering new places and neighbourhoods every day. Depending on who you met or who you were friends with you can unlock entirely new parts of the city and lifestyles you weren't aware existed here. You can live as a backpacker in laidback Chinatown or in a corporate world in KLCC. In KL you'll find glamour and luxury of expensive high rises and nightclubs but also neighbourhoods with small houses and street food just around the corner. 
As a digital nomad this place has a lot of potential especially for those who enjoy the benefits of living and working in larger cities. The city has an incredibly central location in Asia which makes it a great starting point for trips and vacations. Weekend trips to the beautiful island of Langkawi became the norm and I discovered my love for the Malaysian culture. I knew KL was a great spot to come as a tourist but I never expected to like living there as much as I did. I will never turn down a chance to come back to this beautiful city.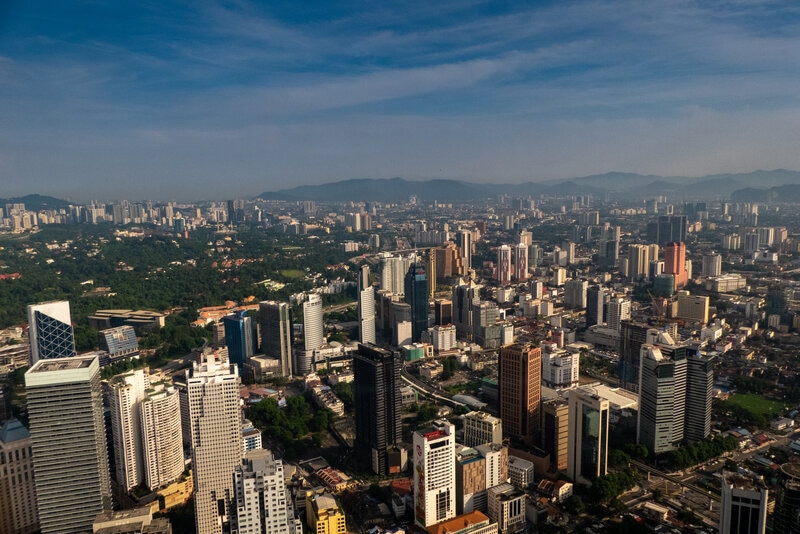 Work in Kuala Lumpur
If you don't enjoy working from home as a digital nomad you'll be happy to hear that Kuala Lumpur is a great city for coworking and shared work spaces. While the digital nomad community in KL might not be huge there is a prominent corporate culture with a lot of office spaces. Coworking facilities are popping up all around the city with incredible amenities that feel more like a start-up business than a shared work space. The monthly fee can definitely be worth it if you plan on coming frequently. You'll feel like part of the community very quickly and be more productive. 
Of course, you'll find lots of cafes and cosy restaurants around Kuala Lumpur that could serve as a workspace if you enjoy a more lively environment. However, the wifi speeds might not be the best in public places like this which could be a problem. Also keep in mind that if you're working in a cafe close to KLCC with lots of office buildings nearby there will be a considerable rush at lunch time which might disturb your work. Try finding cafes to work in Bangsar, close to KLCC or Bukit Bintang. These areas are easy to reach and could be useful for digital nomads.
Best Places to Work in Kuala Lumpur
The START Co-working space is located in Bangsar which is reachable from the city centre in around 20 minutes by car. You can get your work done in a quiet, cosy environment with fast internet and a beautiful view. The space also hosts various events and lectures every week which could be a great opportunity for making connections. The monthly fee is around $150 and gives you access to the space where you have work spaces, lockers, a telephone booth and even a free van shuttle service.
Common Ground Coworking space has many locations spread across Kuala Lumpur. They are spread out all around the city which means you can always find one close to you. They put a lot of effort into making sure everything is perfect. At each location you get super fast internet, access to printers, scanners, free coffee and tea and there's even a community manager available Monday to Friday who will assist you with any issues or questions. The monthly membership costs between $100 and $125 and gives you access to any Common Ground location.
As the name suggests Whitespace is a bright and modern co-working facility which offers no distractions from work. Located in the new and upcoming area of Bangsar this is a great coworking space for anyone looking for affordability and convenience. For around $96 a month, you get access to a comfortable workspace, your own phone and fax number and much more. The free use of meeting rooms, which have to be reserved in advance, is also part of the package.
WORQ co-working space doesn't feel like a workplace, more like a home. There are different sizes of meeting rooms, a large hot desk area, printers and scanners, a game room but also beds for a little power nap and showers are available. The space is large and makes you want to stay there all day. Events open to all members are offered on a weekly basis to strengthen professional development and help members network. Access to the hot desks and the above mentioned facilities is available from $125 per month.
H- Space is a co-working space with modern equipment and a focus on comfort created for the optimal working environment. Services such as 24/7 access, free snacks and drinks, high-speed internet and lockers for your valuables are available to members 7 days per week. There are also regular events for all members to educate themselves and strengthen the community. The fee for the hot desk area and the amenities mentioned above is just under $100 per month which makes H Space one of the more affordable facilities on this list.
Best Places to Live in Kuala Lumpur
Best Neighbourhoods
It's hard to comprehend how large Kuala Lumpur actually is and what can even still be considered as part of the city. Most tourists only see the city centre but as a digital nomad, your choice of neighbourhoods is much larger. The most popular and central areas in KL are KLCC, Bukit Bintang and Chinatown. You'll find an incredible selection of Airbnb apartments, long-stay hotels and hostels in these areas all for very high prices.
If you'll only be in Kuala Lumpur for a few months and want to see as much as possible it might be worth investing a bit more money and renting an apartment in these neighbourhoods. You'll end up paying at least 700$ per month for a very basic studio apartment but you'll be at the heart of all the action.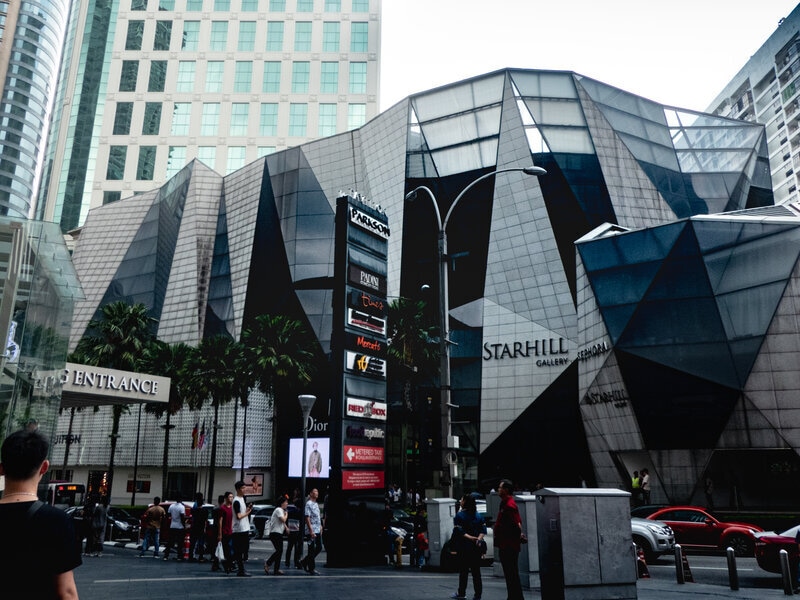 Bangsar and Brickfields are also popular areas in Kuala Lumpur located just a short train ride from the city centre. They can be slightly more affordable while still having many benefits of the more central neighbourhoods. Bangsar especially is a new and upcoming neighbourhood with lots of co-working spaces, modern restaurants and an international community.
Mont Kiara
Long term expats and digital nomads who call Kuala Lumpur their home tend to avoid the city centre and choose neighbourhoods further out of town. The most popular area for international residents is Mont Kiara which is dotted with fancy highrises, international schools and little cafes. However, it takes 45 minutes to an hour to get into town and you'll have to take taxis or Grabs quite often. Mont Kiara can be very expensive but if you're lucky you could find a room in a basic shared apartment with a communal pool for as little as 250$ per month.
Taman Tun Dr Ismail
Another popular neighbourhood outside of the city is TTDI (Taman Tun Dr Ismail). It's located even further away from the city centre but has a decent public transport connection. Prices are similar to Mont Kiara and you'll get to enjoy a more quiet and laid back living situation than you would in the city centre. These neighbourhoods often function as self-sufficient little towns and residents tend to stay there for things like nightlife, grocery shopping or restaurants. Again, this might be a good choice if you're planning on living in KL for a longer period of time but you'll be quite far away from all the action.

Of course, there are dozens more neighbourhoods in Kuala Lumpur to choose from. It's worth mentioning the Petaling Jaya area which can almost be considered a separate city. This is a popular spot for budget housing and you'll most likely be able to find a room below 150$ per month. However, factor in the added transport costs you will have for getting into the city. You'll also be quite remote in this area, far away from the metropolitan parts of Kuala Lumpur.
If you're travelling alone as a female you might feel more comfortable living in an area like the city centre or even the neighbourhoods mentioned above which could make you feel safer especially at night. Kuala Lumpur is not an unsafe place but like any larger city you'll find some areas you might want to avoid.
Find an Apartment in Kuala Lumpur
Kuala Lumpur is large and the selection of apartments is even larger. Chances are you'll be overwhelmed by the many places to choose from and will have a hard time deciding on which one is right for you. You can find a lot of apartment listings online on designated websites like iProperty, Property Guru, Mudah.my or Star Property. There is always some risk in renting a place before arriving so be careful when paying a deposit unseen.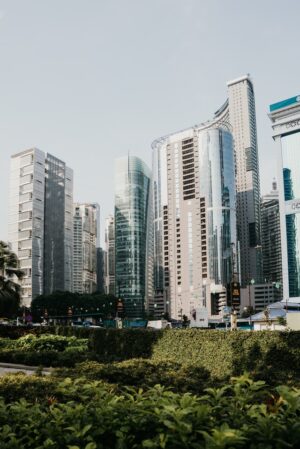 Do your research and if possible use a rental agency that can help you navigate the market. Kuala Lumpur has several agencies that focus on expats from different countries. You might pay slightly more but you'll have the peace of mind of knowing you'll be well taken care of. The agents will know the needs of digital nomads and can help you find the perfect place to stay.

As a budget traveller, you might not want to spend so much on finding accommodation in Kuala Lumpur. If saving money is your priority you should wait to rent an apartment until you arrive in KL and then find something spontaneously. The problem with cheap apartments in the city is that they can often be a disappointment if you rent them without having seen them before. Take a few days to look at different apartments to find one you truly like.

If you're looking to move into a shared flat with other people you should check Facebook groups for expats in Kuala Lumpur where people frequently post room vacancies. This will make your stay in Kuala Lumpur a lot more affordable and you can even find some friends along the way. These Facebook groups also sometimes hold networking events or meetups where you can make connections and get to know the city. They are a great way to begin your life in KL and immerse yourself in the city.

If you're not having any luck with finding an apartment online you should check Airbnb. Kuala Lumpur has a very large selection of apartments on Airbnb and many can be rented on a long term basis. This might not be the most affordable option but sometimes prices and be negotiated if you commit to staying longer. Airbnbs in the city centre also tend to have some of the best facilities such as incredible rooftop pools, in-house gyms or even workspaces.

When looking for an apartment in Kuala Lumpur keep in mind that not all of them will be furnished. If you're coming to KL as a digital nomad, chances are that you won't want to invest money into buying new furniture. Some places also require large deposits or commitment to staying for 6 months or even a year. All this needs to be discussed before signing any contracts which might not be in English. If that is the case you should definitely find someone to translate for you before you sign anything. If you're in doubt get in contact with a rental agency to help you out. 
Cheap Places to Stay in Kuala Lumpur
As a rule of thumb, the further you move away from the city centre the easier it will be to find low budget accommodation. Often you'll be paying for the amenities of the building like a swimming pool, gym or cleaning service. If you want to save money look for very basic places to stay in neighbourhoods further out. You might have to sacrifice some comfort but if you look for a while you'll most likely be able to find a room somewhere for only around 100$ per month. Keep in mind that this will most likely be very sparsely furnished and in need of some renovations.

It's also worth it to try some hostels in the city and find out whether they offer long term rentals. This could be a very affordable way of living in Kuala Lumpur but you will most likely not have a private room. You'll also be in constant contact with other travellers and tourists which could have benefits and downsides. You might have trouble finding a quiet place to work but making friends won't be a problem.
If you're unsure about which accommodation is right for you you can always stay in a hostel for a while before deciding whether it's time to move on. Hostels have the benefit of usually being centrally located while you would most likely be living far out of town in a budget apartment. Weigh these two options and factor in how much you'll be spending on public transport and whether it will be worth it.
Malaysia Visa for Kuala Lumpur
The majority of nationalities do not need a visa to enter Malaysia which is a great benefit for digital nomads. You can stay in the country visa-free for up to 90 days as a tourist after which you need to exit and re-enter. Keep in mind that in many cases you will need to show proof of a return ticket when entering Malaysia without a visa. If you are fine with doing a visa run every 90 days you can essentially stay in Kuala Lumpur as long as you like without a visa. You will have to factor in the cost of having to fly to a nearby country such as Singapore, Indonesia or Thailand which could be expensive over time.

If you're from a country that requires you to have a visa for Malaysia you should apply for one before you come to Kuala Lumpur. Some nationalities can receive a visa on arrival although you will have to confirm this with the embassy. Some nationalities also need to exit Malaysia after only 30 days which could make living there as a digital nomad problematic over time.

Unfortunately, long term or multiple entry visas for Malaysia are hard to come by for digital nomads. To obtain one you will have to be employed by a Malaysian company or sent there from your own home country for work. Neither is very realistic for digital nomads so sticking with the visa-free 90 days is highly recommended.
Culture and Food in Kuala Lumpur
Kuala Lumpur is often described as being a cultural melting pot for all sorts of ethnicities and backgrounds. Many Malaysians are not actually Malay but Chinese Malaysian, Indian Malaysian or many more. The city can be distinctly divided into different neighbourhoods that tend to represent a culture or nationality.
Brickfields for example is a neighbourhood largely inhabited by Indian Malaysians which can be identified by the beautiful and colourful architecture, incredible temples and many vegetarian restaurants. Chinatown on the other hand has a very strong Chinese influence with Buddhist and Taoist temples, Chinese Malaysian street food and a large Chinese population.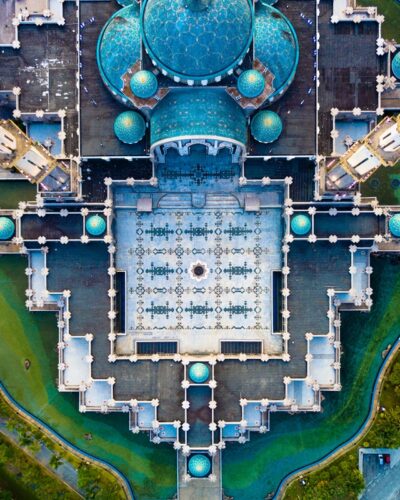 While all religions are represented in Kuala Lumpur you should remember that the city is predominantly Muslim with many cultural aspects being heavily influenced by Islam. As a woman you should dress modestly especially when leaving the city centre and venturing into more local neighbourhoods. Islam in Kuala Lumpur is considered to be less strict than the Middle East but it should still be respected by visitors. 
Since so many different ethnicities and nationalities coincide in Kuala Lumpur the city has not only one culture but several. You'll find completely different traditions, foods and celebrations in the Indian parts of town than those in the Malay neighbourhoods. Some big celebrations and holidays throughout the year include the popular Thaipusam Festival which is a Hindu celebration held at the Batu Caves, Hari Raya which is the end of Ramadan celebrated by many Malays and Chinese New Year. There is always something going on in every season so you'll never be bored in Kuala Lumpur.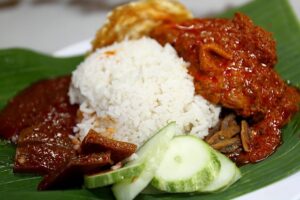 The food selection in Kuala Lumpur is endless. You'll find traditional food from almost every Asian country all of which tend to be affordable and authentic. You can find a full meal for as little as 2$ if you eat at local restaurants. Some of the most famous dishes include Nasi Lemak which is a coconut rice served with sambal, an egg, peanuts and anchovies. You'll find this dish in a variety of Malay restaurants and it is an absolute must-try when coming to KL as it is considered the national dish. Then there is Beef Rendang which is a beef-dish also popular in the Indonesian cuisine but has been adopted by Malaysia as a popular traditional food. You'll love the flavours of coconut and tender pieces of beef.
Cendol is a rather unusual food item that can be found in KL and all around Malaysia. It is a dessert served with sugar syrup and shaved ice and looks like green worms or noodles. It is absolutely delicious and is best bought from a street vendor for the most authentic taste.
For some of the best food around Kuala Lumpur you should head to local areas and smaller restaurants away from the tourists. But, of course, there are also busier areas with fantastic food, it will just be a bit more expensive. Brickfields is a popular area for authentic Indian food and vegetarian dishes while Jalan Alor, is a busy night market food street known for its seafood dishes. Head to Taman Connaught night market for street food and snacks from all around Asia and an incredible selection of delicious fusion dishes.
Kuala Lumpur Nightlife
There is definitely no shortage of places for going out in the evening in Kuala Lumpur. From Irish pubs and hidden bars to swanky rooftop bars in 5-star hotels, you'll find it all. From 10:00 pm onwards, numerous clubs in the popular nightlife area Changkat Bukit Bintang and cocktail bars in Bangsar come to life and offer a varied programme for every taste.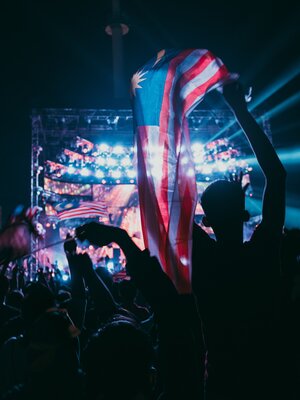 One thing you should know before going out in Kuala Lumpur is that it unfortunately won't be cheap. Alcohol in Malaysia is a little more expensive than you might be used to in other Asian countries, as it is heavily taxed. You should expect to pay between 10$-15$ for a cocktail or 3$-5$ for a beer, depending on the location and establishment. 
For women, however, it can be a bit cheaper, as many bars advertise free drinks on certain weekdays. These "Ladies Nights" are popular events during the week as free-flow drinks draw crowds of people to bars around town. For more information on which bar has free drinks when, check out this website. As a woman you should avoid going out at night alone in Kuala Lumpur. KL is not a dangerous city, but you should still use your common sense, and avoid walking home alone at night or taking drinks from strangers. Always keep your safety in mind and take a friend with you.
Kuala Lumpur's hidden bars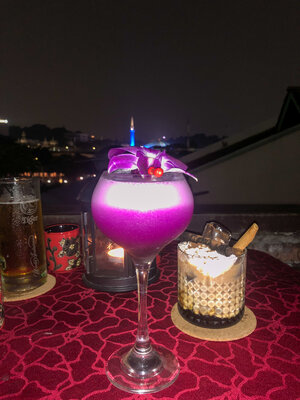 Kuala Lumpur has an incredible culture of hidden bars and speakeasies which can be found all around town. The idea of these bars is that they are not publicly advertised and you need to know where they are to find them. Some of the most famous hidden bars are located in China Town and Bukit Bintang, but you'll find some in most neighbourhoods. It's best to book a table before you go, as these places are sometimes no bigger than a living room. Also to be noted is the dress code which varies from bar to bar. Some are very strict, while others have more of a casual approach. 
Kuala Lumpur's hidden bars originate from a time of prohibition and have become a popular tourist attraction over the years. While some of them are very well known like Suzie Wong, PS150 or The Deceased others are kept secret by locals and expats. New bars pop up all the time and it's very fun to discover one you've never been to before. 
While most of these bars feel more like a lounge with a relaxed atmosphere, Suzie Wong definitely stands out. This bar is much larger than many of the others and can almost be compared to a club. They regularly have live music and cabaret shows that shouldn't be missed. 
If you're looking to go clubbing in Kuala Lumpur Suzie Wong might be a good place to start but it's by far not all Kuala Lumpur's nightlife has to offer. Head to large clubs like Zouk, Kyō or Zion to dance the night away with renowned DJs playing. Keep in mind that these places will not be affordable and entry alone will cost between 5$ and 10$. Stick to bars around Chinatown and Changkat if you're on a budget.
Things to do in Kuala Lumpur
KUALA LUMPUR FOREST ECO PARK (FORMERLY BUKIT NANAS)

When you visit the Forest Eco Park in Kuala Lumpur, you'll feel like you left the city behind and entered a remote jungle. The park is located on a hill near the KL Tower and offers a beautiful view of the city. You can walk on suspension bridges throughout the park which are elevated at a height of up to 20 metres. This is a great spot to come for photography or a relaxing walk after a long day of work. Opening hours are from 7:00 am to 6:00 pm daily and there is a 10$ entrance fee. The Forest Eco Park is a great place to find a piece of nature in the city with exotic plants and sometimes even monkeys.

Glass bottom sky box at KL tower. Photo by guideyourtravel_

One of Kuala Lumpur's most recognisable skyscraper is the KL Tower which is an absolute must-see for anyone visiting the city. There are two different platforms open to visitors; an enclosed platform and the open-air terrace four floors above. With the ticket for the open-air terrace, you will also get admission to the platform below, which is definitely worth it to get the best view of the city. The tower also has glass-bottom sky-boxes which is great for anyone looking to challenge their fear of heights. As the Tower is located right next to the Forest Eco Park, it is a good idea to combine these two attractions and do them in one day. 

Batu Caves temples. Photo by guideyourtravel_

The Batu Caves are arguably the most spectacular and popular tourist attraction in all of Malaysia. A colourful rainbow staircase and a 43-metre high golden statue adorn the entrance to the caves and provide the perfect backdrop for incredible photos. Entry to the main caves is free, but some of the smaller caves nearby cost a small entry fee of a few dollars. It's worth seeing the Batu Caves early in the morning as it can get very crowded at midday. Luckily the caves are located not to far from the city and can easily be reached by train.


Chow Kit Market is one of the largest markets in all of Kuala Lumpur. It is a maze-like system of corridors where you can easily get lost. Here you can find almost anything your heart desires, including fresh fish and meat, the most delicious fresh fruits and vegetables as well as a huge clothing market where you can find both second-hand and new clothes. 

After a long day of shopping you should take a break to try some of the unusual snacks sold by street vendors nearby. You should plan at least an hour if not more for a visit to the market, as it can get very crowded.

CHINA TOWN

Kuala Lumpur's China Town is one of the busiest parts of the city with street markets, local restaurants and many hotels and hostels around. Probably one of the most well-known parts of China Town is Petaling Street, a market street where vendors sell clothing, electronics and food. Don't forget to stop by Central Market, an even larger indoor market selling art and local products. Don't forget to haggle if you're planning on buying something since prices can be very high initially. Sin Sze Si Ya and Sri Mahamariamman Temple are also well worth a visit and can be reached in just a few minutes on foot.

Thean Hou Temple. Photo by Afeeq Nadzrin

Thean Hou Temple is a lesser known temple in Kuala Lumpur and a bit of a secret tip if you've never been to the city before. You won't have to deal with the tourist crowds that you might encounter when visiting the Batu Caves, China Town or the Petronas Towers. The temple offers a beautiful atmosphere and the architecture is absolutely amazing. The view alone will make coming here worth it. Admission is free but please note that this is a religious site, so be respectful and follow the dress code. It is a bit difficult to reach the temple by public transport or on foot, so it is recommended to take a taxi directly. 

NATIONAL MUSEUM

The National Museum in Kuala Lumpur is a great spot to escape the rain that you'll most likely encounter in KL at some point in time. If you're interested in Malysian culture and history this is the place to go. The entrance fee only costs around 1$ for which you get to explore the large museum for as long as you want. The exhibits are organised chronologically ranging from the prehistoric era all the way to colonial times and the 21st century. Learn more about Kuala Lumpur's significance and how landmarks around the city were a part of history.

PETRONAS TOWERS

Kuala Lumpur's most famous skyscraper and an emblem of Malaysia are the famous Petronas Towers. They are the largest twin towers in the world and a must-see for anyone coming to KL. Your visit to Kuala Lumpur is not complete if you haven't seen the towers which can be done either from the KLCC Park below or by going all the way to the top. There are limited tickets available each day, so it is worth planning your visit to the twin towers and buying your ticket online about a week in advance. You only have 45 minutes at a time in the sky bridge that connects the two towers and then in the observation deck where you have the best view of the city. At around $20, the ticket price is not the cheapest, but definitely worth it if it's your first time in Kuala Lumpur.

BUKIT BINTANG

Bukit Bintang is a very busy area in the city centre with countless shopping malls and more upscale restaurants. During the day, it is worth taking some time to stroll through the streets and maybe have lunch in one of the many food courts. This area is saturated with shopping malls of all kinds and sizes and some of the best international restaurants around. In the evening, the nearby Changkat is the main area for nightlife with many bars and clubs. Then there is Jalan Alor, a busy night market street known for its delicious seafood restaurants and incredible street food.
Best Time to Visit Kuala Lumpur
Kuala Lumpur has a hot and humid climate year round which means there is no real on and off season. As it is a tropical climate, occasional rainfall is to be expected, but it varies depending on the season. Kuala Lumpur is said to be slightly cooler than other places in Malaysia as it is surrounded by mountains in all directions. Temperatures can be expected to be between 29°C – 35°C during the day and between 26°C – 29°C at night. The humidity usually rises above 80% which makes it uncomfortable and sweaty to be outside at times.
It is best to pack light clothing for everyday wear, as well as a hat and sunglasses to protect yourself from the sun. Always remember to wear sunscreen even when the sky looks cloudy. While short sleeves and shorts might be most comfortable to wear in hot temperatures, always have a light jacket or sarong with you to cover up in case you're visiting a temple or religious site. The majority of indoor places will have AC which could mean you'll get cold easily after a long day outside in the heat.
It is also advisable to carry a bottle of water with you at all times, as well as an umbrella in case of unexpected rainfall. Luckily many parts of KL like shopping malls and train stations are connected by covered walkways which will make getting around in the rain bearable. Unexpected rainfall usually lasts no more than an hour and only happens 1-2 times a day. You can pass the time in an air-conditioned shopping mall.
Kuala Lumpur for Families
Kuala Lumpur is an incredibly loud and busy city which might not be the best environment to raise a family. However, the outskirts are actually a lot more family-friendly than you would expect. If you're considering moving to KL with your children you should definitely prioritise finding an apartment in areas such as Mont Kiara where many other expats live. This is also where you'll find the best selection of international schools and day-care facilities.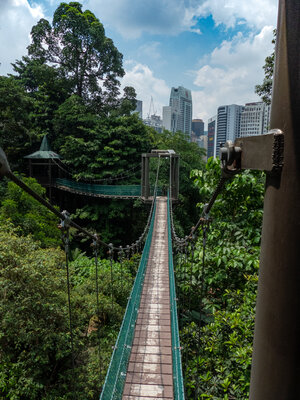 Kuala Lumpur has many different parks and fun activities for the entire family. Spend a day at the zoo or explore the science centre in the Suria Shopping Centre. Then there is Berjaya Shopping Centre in Bukit Bintang which has an entire in-door theme park as well as activities such as laser tag or bowling. In the city centre, you can find theatre performances made for kids and family days hosted by many institutions. 
Since Kuala Lumpur is such a large city you'll always find something to do. The selection of after-school activities and clubs for kids is very good and there are many opportunities to join sports teams, learn a new language or practise an instrument. With a large international community, children will be exposed to many different cultures and backgrounds which you won't find in many other places. 
While most digital nomads don't really need a car in Kuala Lumpur you should consider buying one if you are staying in the city long term with a family. Taking kids to school or going grocery shopping will just be a lot more convenient than having to navigate public transport with little ones. Definitely join some Facebook groups geared towards expat families in Kuala Lumpur to make connections to other parents and network. This is the best way to get access to family events and make friends.
Living in Kuala Lumpur
Kuala Lumpur Transportation
Kuala Lumpur has an incredible public transport system and getting around is easy and affordable. There are different types of trains in the city which will take you to most places in the city centre and to neighbourhoods further away. The most popular forms of transport are the LRT or MRT, modern underground train networks with an extensive selection of routes. If you're living in KL for an extended time period you should definitely buy a rechargeable metro card that will make getting on and off the train a lot easier. There are LRT or MRT stations all around the city centre and the trains are air conditioned and very clean.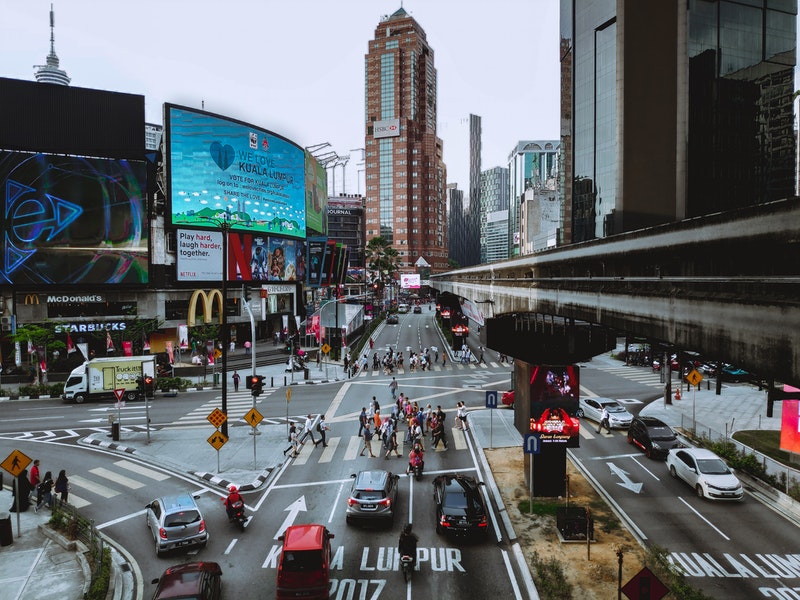 KL also has the Monorail, an elevated train that operates above the busy streets. There aren't as many Monorail routes as there are for the LRT but everyone who comes to KL should ride one at least once. The experience can sometimes feel a bit like a rollercoaster although one gets used to the feeling after a few rides.
Finally, there are the KLIA express and the KTM Komuter. The former is an express airport train that takes passengers to and from KLIA International airport into the city. The KLIA is essentially the only form of public transport that reaches the airport which means that it is of course quite expensive (Around 13$). If you're travelling with more people it might be more affordable to simply take a taxi. The KTM Komuter is a train that goes further out of the city to neighbourhoods like the Batu Caves. It doesn't run as often as the LRT or Monorail trains but can be useful for commuting.
Of course, Kuala Lumpur also has a bus system. The public buses are very affordable and especially useful if you live in an area without a train station. They are mostly used by locals and some bus drivers do not speak English so make sure you know exactly where you are going before getting on. 
One of the best ways to get around on a budget in Kuala Lumpur are the free Go KL City buses. They take tourists and locals all around KLCC, Bukit Bintang and Chinatown to important sightseeing hotspots. They are free to use and a great way to get around town without spending any money.
Of course, there are plenty of taxis in Kuala Lumpur. Like in many large cities ride-sharing services have taken over and most people only use the app Grab. Rides are rarely more expensive than a few dollars and there is no need for long waiting times. During the rush hour it is sometimes not advisable to call a Grab since you can get stuck in traffic but other than that it is highly recommended to make use of the app. Especially if you're worried about safety and feel uncomfortable using public transport late at night you'll be pleased to know that Grab is a safe and convenient form of getting around in Kuala Lumpur.
You could also buy or rent a car during your time in Kuala Lumpur, however, there is no real need to. The city is extremely well connected and you'll get by fine without one. Parking can be expensive and hard to find so it's worth considering whether you'd get much use out of a car.
Fitness and Health
Kuala Lumpur is a large city so you'll find just about every form of gym, sports class or fitness space here. Of course, you can find the traditional gyms like Fitness First, Peak Fitness or Epique Fitness who tend to have multiple locations across the city which you can use interchangeably. These large chains offer high-end facilities but also premium prices starting at around 50$ per month for a 12-month contract.
If you're on a budget you should consider looking for smaller, off-brand gyms further away from the city centre which will cost far less. If you're renting an apartment in a large building there is a good chance that you'll have access to an in-house gym for free. This won't be very large but will be included in your rent.

Another great way of staying fit in Kuala Lumpur could be to join a local sports team. Most of the time this is quite affordable and you can join with no prior experience. This is also a fantastic way to connect to others and find new friends.

If you simply don't have the budget for joining a gym but still want to stay fit you should get into running. Kuala Lumpur has multiple parks like KLCC Park or Perdana Botanical Gardens with great running tracks. Especially if you come early in the morning this can be a great way to escape the busy city and get in touch with nature. Just keep in mind that the heat and humidity won't make this an easy workout.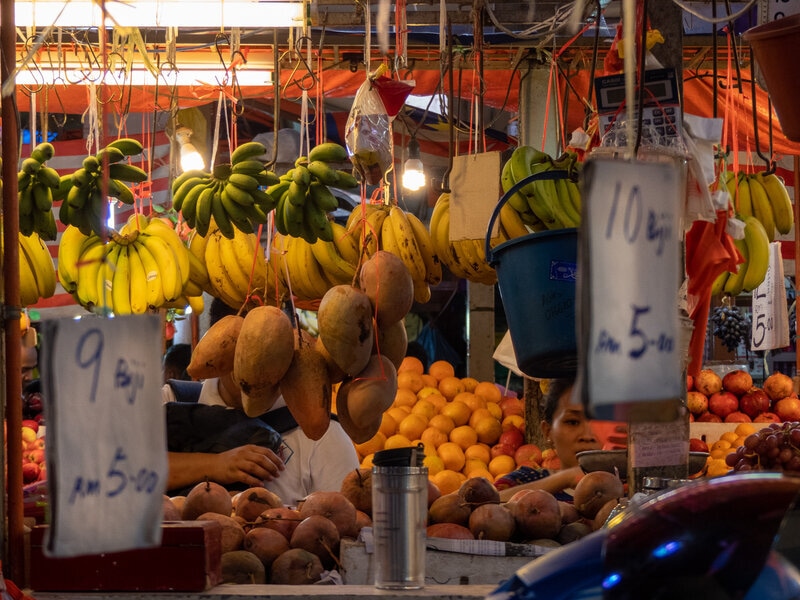 Kuala Lumpur People
Over 1,8 million people live in Kuala Lumpur and its vicinity. The city is incredibly large although the majority of people live in the outskirts which you probably won't visit as a digital nomad.
People from all around the world live in Kuala Lumpur but the three largest groups are represented by Malays, Chinese and Indians. Kuala Lumpur is praised world-wide for being a very harmonious city where these cultures coexist peacefully. Being Malaysian does not necessarily mean someone is Malay. Many Chinese or Indian people have lived in Kuala Lumpur for generations and are just as Malaysian as anyone else.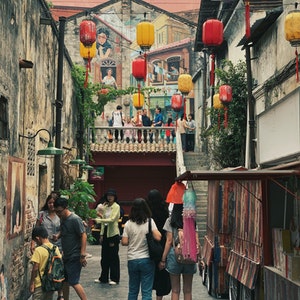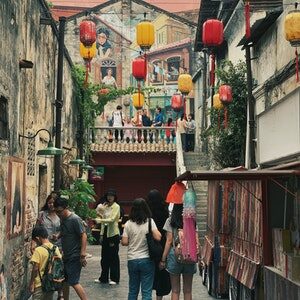 The national language of Malaysia is Bahasa Malaysia, also often called Bahasa or Malay. The language is closely related to that of Indonesia and is spoken widely across the country and even surrounding areas. In Kuala Lumpur the majority of people speak it but by far not everyone. Chinese Malaysians tend to speak Mandarin or Cantonese while Indian Malaysians speak Tamil or Hindi. Luckily they are all united by the common language English which is very widespread and used to communicate. 
Bahasa Malaysia is not a difficult language to learn as it uses the English alphabet and is decently easy to pronounce. If you're planning on staying in Malaysia longer you should consider learning Bahasa which might make communicating in more local neighbourhoods easier. In the city centre you will always get by with English but sometimes a bit of Bahasa can be helpful. There is a good selection of language schools around the city who offer affordable courses for beginners. Speaking some Bahasa will be especially useful if you live further away from the city centre or are planning to travel around Malaysia after you leave KL.
The people in Malaysia are known to be open and friendly. If you are ever lost or need help you will most likely find someone to assist you. The culture in general is very welcoming and Kuala Lumpur is a good place to live as a digital nomad even if you've never been there before. Always make sure to respect local customs when visiting a place like Kuala Lumpur. Some religious places may be inaccessible to foreigners or a certain dress code should be adhered to. Inform yourself of any clothing requirements before you visit a new place and try to cover yourself especially as a woman.
Over 13 million people visit Kuala Lumpur every year. Most tourists only take a few days to see the city or use it as a stopover to see other popular places around South East Asia.  You'll see a lot of tourists in Kuala Lumpur year-round but they tend to stick to Bukit Bintang, KLCC and Chinatown where the main attractions are located.
Kuala Lumpur is a safe city but some areas should be avoided especially if you're travelling alone. Always keep your belongings close especially around busy streets and make sure to only get into official taxis or ride-sharing services where you know the license plate number from your app. If you're getting home late at night avoid quiet streets and don't walk by yourself.
Kuala Lumpur Insurance and Medical Care
Kuala Lumpur is Malaysia's capital and has some of the best hospitals and doctors in the entire country. If you're worried about finding good medical care abroad you can feel at ease in Kuala Lumpur where you'll be well taken care off. The vast majority of doctors and health care staff speak English especially in hospitals and doctors offices around the city centre. 
The health care system is divided into the public and private sector. Foreigners only have access to private health care which is easily accessible around the city but can be very expensive. While an initial visit to the doctor will only cost you around 25-50$ this price can quickly go up for treatments or medication. If you are in need of surgery or a hospital stay you will easily pay thousands as a non-Malaysian citizen. This is an important reason why you should always have medical insurance as a digital nomad wherever you go. You never know what treatments you might need abroad so make sure you know what is covered by your insurance. 
It is difficult to obtain medical insurance in Malaysia as a foreigner so it is highly recommended to buy some from your own home country which will be the most affordable option in most cases. The price will depend on where you are from but it is a lot more affordable in most cases than having to pay for treatments abroad. Routine checkups or minor issues won't break the bank but some more complicated medical things will.
Make sure you are fully covered by reading our full Digital Nomad Travel Insurance guide.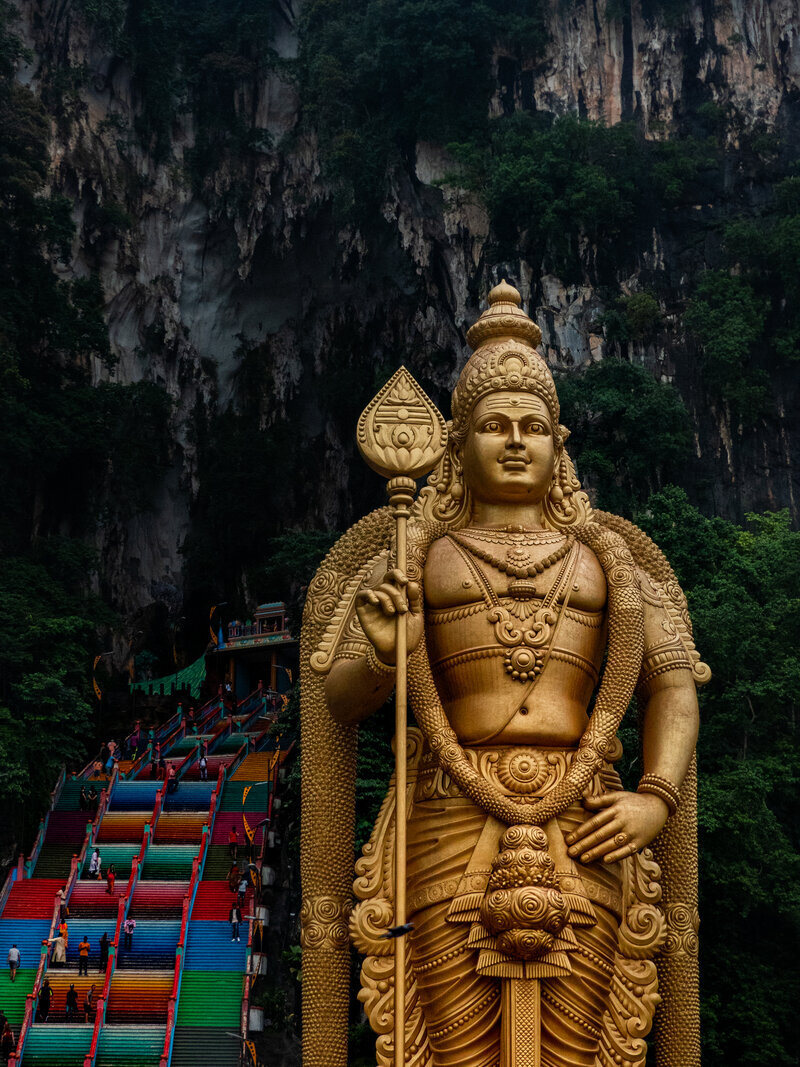 Jobs in Kuala Lumpur
To work legally in Malaysia you need a formal work permit issued by the government. This is usually only given to foreigners if they are sent to Malaysia to work by an international company. Looking for work in Kuala Lumpur as a digital nomad is therefore very difficult and not really recommended. Finding a casual job like working in a bar or restaurant is nearly impossible as employers need to justify why they are hiring a foreigner over a Malaysian citizen. 
If you do find a Malaysia company to hire you locally they could apply for a work permit on your behalf but the chances of it being accepted are only high if the job is very specific and skilled. 
If you have a university degree or qualifications in a field that is in high demand you could consider applying for some jobs and working locally. However, if you're already a digital nomad your chances of earning money online are likely to be much higher and with better payment. Local contracts are usually not very beneficial with low initial payments. Also, keep in mind that there are many Malaysians looking for work.
If you're coming to Kuala Lumpur you should already be financially stable and earn enough to sustain yourself without having to work locally in a job that might have benefitted someone else. Whatever you do, never work illegally in Malaysia. You could face harsh punishments and potentially even be removed from the country. Always obtain all necessary permits needed.
Check out our in-depth Digital Nomads Jobs Postings to find the best jobs available for Digital Nomads.
Nomad Friendly
Value for Money
Internet
Workspace
English
Food
Safety
Health
Transportation
Friendly
Quality of Living
Cost of Living Kuala Lumpur
Kuala Lumpur is a very affordable city if you manage to keep the cost of rent low. The best way to do that is to stay somewhere a bit out of town and choose an apartment without a pool or balcony. You can get almost anywhere in KL by public transport which you can use with a rechargeable KL TravelPass. This will make rides slightly cheaper and should keep your public transport costs per month under 100$ depending on how much you use it. 
Grocery costs will be quite average in larger supermarkets but can be lower if you seek out local places and markets. You can easily reduce the budget below if you seek out a cheaper apartment in a neighbourhood further away from the city centre which could cost you as little as 150$. This could bring down your budget to only around 410$ per month if you don't go out or use a coworking space. Keep in mind that buying any form of alcohol will considerably raise this budget as it is taxed very highly in Malaysia.
Sample expenses for one month in Kuala Lumpur
Essential costs
Rent – $500
Bills for water, gas, electricity, wifi and household supplies – $60
Groceries – $100
Public Transport – $70
SIM card – $30
---
$760 total per month
Optional costs
Eating out and nightlife – $200
Membership at a coworking space – $100
Laundry service – $20
Health insurance (varies greatly according to country) – $35-$100
Budget for day-trip – $100
Gym membership – $50