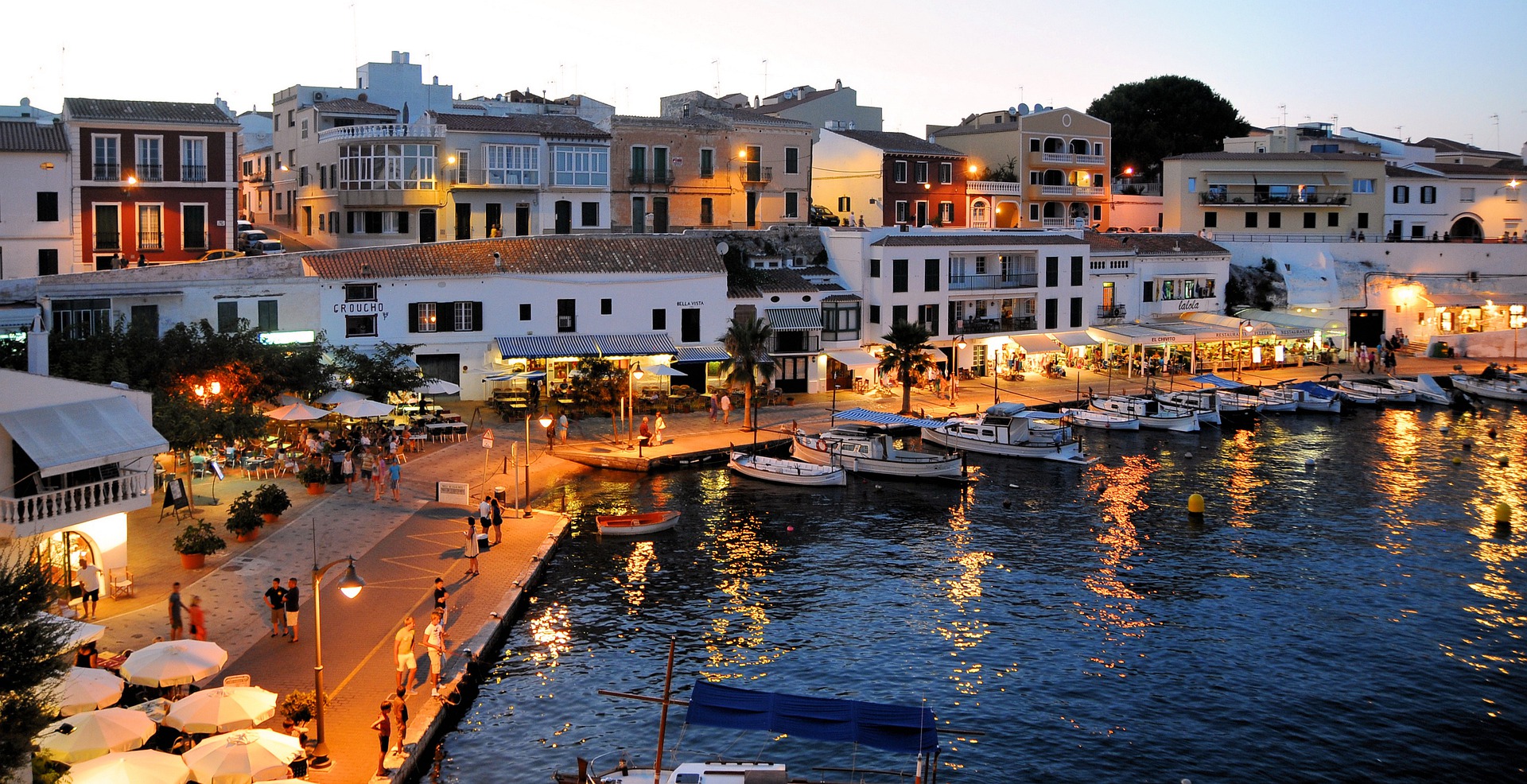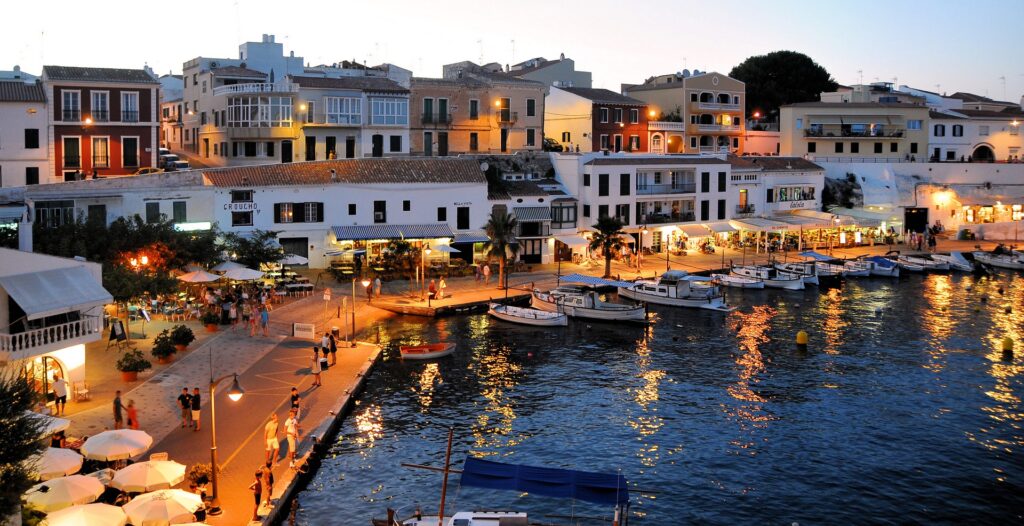 Digital Nomad Spain Guide
Spain is on the cusp of a new digital era. At the beginning of 2022, the country's government announced plans to enact new legislation to encourage investment and attract foreign talent to its shores. While the so-called Start-Up Act is still being debated, with the final version not expected to reach fruition until the end of the year, the draft proposal includes a section on a digital nomad visa that would lower some of the barriers for people looking to work abroad on the Hispanic peninsula.
Once the law is confirmed, you can expect the floodgates to open – which is good news for digital nomads and the Spanish economy. Pre-pandemic, Spain was the second most visited country in Europe. The nation has long attracted people chasing sun, sand and sangria, thanks to a climate that promises some of the hottest temperatures on the European mainland. Each region also has a wealth of history and individual culture, from Catalonia to Galicia, Valencia to Andalusia. Depending on where you are, you could spend your weekends undertaking the famous pilgrimage to Santiago di Compostela, or traversing the mountains of the Sierra Nevada, or simply sunning yourself on a beach in Malaga.
Living costs are low, the weather tends to be great (especially down south) and the major cities all have solid internet connection and plenty of housing options to choose from. Plus, there's the tapas (or pintxos, if you're based in the Basque), the paella (authentic Valencian or modern Madrilenian) and the ever-improving vintages of Spanish wine.
Whether you're the kind of person who just wants to relax on the beach after a long day in front of the screen or someone who delights in meeting up with fellow digital nomads for 9pm dinners in buzzy barrios, there's a whole world of experiences waiting to be explored.
Spain Digital Nomad Visa
When Spain's equivalent of the digital nomad visa becomes available, it will purportedly offer up to five years in the country (presumably including renewals). There are also expected to be attractive reductions in income tax rates, lowering the government's taking from around 25% to 15%. 
However, since that's not going to happen until, earliest, the latter half of 2022, for now, digital nomads will have to survive on what's currently available. That means that unless you're willing to invest 500,000 euros on property in Spain to obtain a Golden Visa, you'll most likely be applying for a Non-Lucrative Work Visa.

What is the Non-Lucrative Work Visa?
Digital nomads from the European Union, the European Economic Area or Switzerland can work visa-free for up to three months in Spain. Digital nomads from everywhere else normally apply for a Non-Lucrative Work Visa. 
This particular permit occupies something of a grey area. It is principally used for people who have already accumulated decent savings and want to retire to Spain – or even simply live there for a few months without working. 
Technically, the visa is not applicable to anyone who derives income in Spain or would be a burden on the state – which, in theory, are perfectly acceptable terms for the majority of digital nomads, since most will be earning money from overseas sources while residing in Spain. However, the visa is also not designed to apply to remote work, which leaves it up to the discretion of individual embassies whether they grant an application. In recent months, there have been reports that the authorities in some American and British consulates are refusing to grant Non-Lucrative Work Visas to those who intend to remote work in Spain.
On the other hand, until the Spanish government gets itself together with the Start-Up Act, this is probably the best option for anybody who wants to live and work in the country for longer than a couple of months.
What documents do I need to apply for the Non-Lucrative Work Visa?
The basics are a passport with at least one year's validity, a fairly standard completed visa form, a passport-size photos, a medical certificate stating you are disease free and a certificate proving you have no criminal convictions. Note that the latter two documentsm ust be translated into Spanish by a certified professional.
Beyond that, you'll need to ensure you purchase medical insurance and have proof of the fact that you have around 30,000 euros of savings in the bank to support yourself or 2,316.08 euros of income from investments and similar financial instruments a month.
What happens next?
Once you've assembled your documents, you'll need to make an appointment at the local consulate. If your application is successful, you'll be given an NIE (Numero de Identidad de Extranjero) and a visa, valid for three months from issue. Once you've arrived in Spain, you'll need to visit the Foreigners' Office within one month to apply for your TIE (Tarjeta de Identidad de Extranjero), otherwise known as a foreigner's identity card. Once that's done, relax and enjoy!
Do I have to pay taxes?
If you are in the country for more than three months in a year, you will be classed as a tax resident and have to pay taxes on any income, which varies depending on the amount of money you earn. Any money you earn from Spanish sources as a non-tax resident is taxed at a flat rate of 24%.
What if I want to stay longer as a digital nomad in Spain?
After a year, you can renew your Non-Lucrative Work Visa for a further two years, and then a further two years after that, after which you would be able to apply for permanent residency.
Are they any other options?
As mentioned above, you could apply for a Golden Visa. Alternatively, you could opt for a Self-Employed Visa and become 'autonomo.' However, this is a fairly complex, laborious process that would mean you need, among other things, to present a business plan for how you intend to operate profitably in the country to the benefit of Spanish companies or the Spanish job market, which doesn't make it ideal for most digital nomads.
Are there visits that are covered by a visa waiver?
Visa exemption in Spain encompass anybody attending business meetings or engaging with clients, going on fact-finding trips, or attending conferences or trade shows for no more than 90 days in a 180-day period. 
What Are the Best Places in Spain for Digital Nomads?
When it comes to internet connection, Spain has fairly reasonable Wi-Fi access wherever you are in the country. That means remote workers don't have to limit themselves to the big cities with their rich cultural life and numerous events but can also venture into the beautiful towns both on the coast and further in land. 
Barcelona
Arguably the most popular digital nomad destination in Spain – as well as the country's most popular tourist destination – Barcelona is an obvious starter city. It's full of coworking spaces, including the city's outlet of Betahaus, which is spread over six floors and offers 30-day packages that range from 25 hours for 49 euros to 100 hours for 159 euros. More localized, equally subscribed to options include La Vaca, a former dairy shop now home to a community of freelancers, and Makers of Barcelona, two coworking spaces with flexible desk (90 euros a month) and fixed desk (220 euros a month) options.
When you're not working, the metropolis has both historical and modern sights to see. Perhaps the city's most famous resident was Antoni Gaudi, the architect who has had an absolutely inimitable impact on the downtown streets, not least through his magnum opus, the Sagrada Familia, a monstrous Gothic-inspired building that epitomises Gaudi's unique Catalan Modernism style and remains unfinished 140 years since the construction began. Other examples of Gaudi's work include the dragon-scaled roof of Casa Batlló, the undulating surface of Casa Milà and the sparkling mosaics and gingerbread-like house of Park Güell. 
For the footie fans, Camp Nou has been the home ground of FC Barcelona since 1957 and houses a museum to the club's achievements, while foodies will find plenty to chew over at La Boqueria, a historical market spot located off the famed La Rambla street, that boasts everything from deli meats to street snacks, butchers to bars.
While you'll want to pay at least one visit to touristy, pedestrianised La Rambla, the joy of Barcelona is it's one great, big gourmet's paradise. Catalonia is particularly famous for its many seafood dishes (including several made with salt cod) – hardly surprising given it's by the sea – and barbecued vegetables, such as escalivada (grilled vegetables) and calçots (a type of spring onion).
Barcelona has built up a dedicated network of cycling routes, so it's easy to get around without a vehicle, but there's also a comprehensive public network system for those less comfortable on two wheels. Perhaps best of all, the beach is within easy reach of the city centre.

Madrid
Spain's capital and largest city may play second fiddle to Barcelona when it comes to its population of digital nomads, but it's still got a lot going for it, including a wonderful collection of museums: the Prado houses one of the world's premier classical art collections, Reina Sofia is the place to head for modern art and the National Archaeological Museum is home to antique splendour. Perhaps even more attractive, the stunning Royal Palace is a Baroque vision in white and grey stone that encases banqueting rooms, armouries, gilded bedrooms, ornate bathrooms and, of course, the throne room, bedecked in red and gold furnishings.
The city is filled with green spaces in which to enjoy the fantastic weather: Retiro with its Crystal Palace and man-made lake, the Royal Botanical Gardens with over a thousand varieties of plant life, and the Casa de Campo, Madrid's largest public park, encompassing the city zoo and an amusement park.
Coworking spaces are plentiful, including a couple of WeWork locations and local hangouts like the Shed Co (180 euro for a flexible desk in a shared office) and Espiritu 23 (12 euros for a day pass).
While Madrid is miles from the coast, it's got high-speed train links up and down the country: Barcelona, Valencia, Seville, Malaga and Valencia are all within three hours' reach direct, offering a huge diversity of experiences at your fingertips.
Just like Barcelona, Madrid serves up plentiful tapas stalls in numerous food markets. San Miguel is the most famous and popular, but the glitzy Platea and the hipster chic of San Ildefonso are also buzzy spots to dine on an broad selection of small plates.
Valencia
On the southeast coast of Spain, Valencia is known for its bounty of nearby beaches, beautiful weather and being the birthplace of paella. There are plenty of opportunities to try the city's signature dish, from the strictly traditional rabbit and snails version, to the more commonly seen seafood extravaganza – just remember the locals only eat it at lunchtime, to avoid going to bed weighed down by gluttony.
Valencia may be Spain's third largest city, but it has a much smaller population and area, making it feel more relaxed and small towny. It's walkable, cyclable and has an easily navigable public transport system. Some say it has less old-world charm than other Spanish locales, but it makes up for that by having modern facilities – just check out the family-friendly City of the Arts and Sciences – and one of the lowest crime rates of the major cities.
Plus, the old quarter still has plenty of attractions. The 15th-century Lonja de la Seda's fortress-like stone exterior conceals bombastic spiralling columns that dominate the contracts hall, where silk merchants once traded their goods. Valencia Cathedral, a fascinating Medieval hodgepodge of architectural styles, claims to house the Holy Grail. Whether or not you believe that, there's no question that its Miguelete tower has gorgeous panoramic views of the city.
Many small towns
The government may not have got its act together on the digital nomad visa yet, but Spain's towns aren't waiting around. Last year, for example, saw the launch of the National Host Village Network for Teleworking (Nacional de Pueblos Acogedores para el Teletrabajo), set up to put remote villages in contact with remote workers. The idea is that each of these towns has the facilities (and, most importantly, the Wi-Fi) to support digital nomads, who they hope will boost the local economy with their custom and save so-called 'dying towns.'
While you'll want to make sure you fully do you research, have a working knowledge of Spanish and truly desire to experience the simple life, there are many small places throughout Spain that have decent internet, makeshift coworking spaces and places for digital nomads to live. This option is really only for people who want to really experience local living with no frills, surrounded by gorgeous countryside and limited transport links, in places that can be as small as fewer than 100 people.
Of course, you don't have to go quite so extreme, and there are lots of isolated, underexplored places hoping to tempt in digital nomads that have populations in the thousands. Sure, this option is not for the faint of heart, but it's certainly something to consider if you're the adventurous type.
When is the best time of year to visit Spain?
When you want to go to Spain will largely depend on your ability to withstand hot weather and your ability to withstand crowds. We've already mentioned that the country is one of the most visited in Europe, and both the cities and (especially) the beaches hum with tourists during the summer holidays.
You can expect most of Spain to be fairly temperate, even at its coldest. However, it's worth noting that there is a great deal of variation depending on geography. The interior plains around Madrid, for instance, average around 6.3 degrees Celsius during January but rise to 26 degrees in July, while Seville, in the heart of Andalusia, doesn't average less than 11 degrees Celsius at its coldest, but gets to about 30 degrees at its hottest mean temperature.

Spring
Arguably, the best time to visit Spain is spring, when the weather is warm but not boiling and the crowds are generally manageable. Along the Mediterranean coast, it might not be quite warm enough for the true sun worshippers in March, but that's when Valencia holds its annual Las Fallas fiesta. This celebration, thought by some to date back to Middle Ages, originally heralded the end of winter with burning 'parots': pieces of wood that had the practical use of propping up lights during winter. These parots eventually evolved into elaborate puppets, known as 'ninots,' which today can be incredibly elaborate works of art. From March 15, parades and exhibitions of the ninots, accompanied by the sound of brass bands, firecrackers and 2pm mascletaes, take place for four days, culminating in La Crema, when all the figures are set ablaze.
Towards the middle of spring, the whole of Spain erupts in Semana Santa (Holy Week), as part of Easter celebrations. Andalusia is particularly renowned for its adherence to the tradition, with the streets of Seville and Malaga filling with religious parades, performances and pointy-hatted worshipers paying homage to Jesus Christ and the holy family.
Summer
For something more modern, Primavera Sound, Spain's premier music festival, takes place in Madrid at the end of May/beginning of June.
While it's probably not the time of year when you want to be stuck in sweltering inland cities like Cordoba or even Valladolid for weeks, summer temperatures see both the Mediterranean coast and the northern coast swarm with those seeking a glorious golden tan. 
Two of Spain's most famous festivals take place in the summer: in the north, in the Navarrese town of Pamplona, the running of the bulls occurs during the second week of July, during the San Fermin Festival, when brave (or foolhardy) souls attempt to outrun charging cattle; in the south, not far from Valencia, Bunol hosts the relatively modern tradition (less than a century old) of La Tomatina, an annual pelting of thousands of tonnes of tomatoes, at the end of August.
Food fights and cattle seem to be a common theme in Spain, and you can find a variation of both during the Haro Wine Festival on June 29, when people wear white and drench each other in red wine, before releasing some bulls and partying the day away.
Autumn
If you don't feel the need to get drenched in vino tinto but still wouldn't mind a glass of tempranillo or two, you might prefer to visit La Rioja wine region in autumn. Wend your way though hundreds of wineries spread over acres of vineyards, sampling the local tipples alongside indigenous small plates.
In neighbouring Basque country, the San Sebastian Film Festival takes place every September, when the glitterati flock to Spain's northern coast. Smaller film fests can be found in Valladolid and Sitges during the same season of the year.
As with many European countries, autumn is when the colours of the landscape are transformed into golden wonderlands. Ambroz Valley in Extremadura and the Hayedo de Montejo beech forest outside Madrid are two of the most popular natural settings to enjoy picturesque walks.
Winter
While winters in Spain are fairly temperate compared to the rest of Europe, the country also has parts where snow falls thick and fast. Along its northern border with France, Formigal in the Pyrenees is beloved by skiers, as is the Sierra Nevada on the other side of the country, not far from the Moorish grandeur of Granada.
Mainland Spain is easily at its quietest during winter, which might be the season's prime attraction for digital nomads hoping to visit during quieter periods of the year. Those seeking winter sun can also rely on the Costa del Sol for mild (if somewhat wet) weather, while the Canary Islands continue to see temperatures of around 20 degrees if you decide to take an archipelagic break.
What is the cost of living in Spain?
By Western European standards, Spain is one of the cheapest places to live. You can eat out regularly at local joints and still keep the bills to a modest sum, especially if you avoid the spots aimed principally at expatriates (time to get that Spanish phrase book out). 
As a general rule, Barcelona and Madrid are the most expensive place to live – hardly, surprising, given one is the tourist heartland and the other is the financial heartland of the nation. On the other end of the scale, you can live extremely cheaply in the small towns and even in some bigger cities that currently play host to a mere smattering of digital nomads, like Seville and Cordoba. 
Rent and utilities
Two-bedroom homes average 875 euros in Barcelona and 848 euros in Madrid – for reference, that's cheaper than most single-bed flats in Munich or Berlin. Of course, if you want to live right in the heart of Barcelona's Ciutat Vella ('old city') or to nab a flash place by the beach, along the Mediterranean Sea, you can expect prices to soar into the 1,500-euro-ish range, depending on the plushness of the two-bed. Average nightly prices on Airbnb for two BRs are 270 euros, though (as with most of Spain) this can drop significantly in winter and early spring, almost halving in some areas.
Madrid, meanwhile, is at its most expensive in the convenient Centro, lavish Salamanca, modern Chamartin and residential Chamberi districts, where there is a great deal of demand for residences. Average nightly Airbnb prices for a two-bed are 219 euros – around 80 euro more than for a one-bed, which might be a smarter option if you're solo and don't mind a cosy pad.
Valencia's two-bed apartments, meanwhile, cost around 689 euros a month, with Airbnb places get going from 151 euros a night. 
If you want to get even cheaper and aren't that fussed about the beach, historic, inland municipalities like Burgos (477 euros), Zamora (424 euros) and Teruel (371 euros) are all very affordable, though the limited Airbnb stock means prices in these areas are inflated. Even if you can't do without sand and sea, you can still find digs at Almeria, on the Mediterranean coast, for around 500 euros.
Utility bills per month tend to average out at 120 euros, but bear in mind that this will be seasonally and geographically dependent. You might find you don't use air conditioning at all in Madrid during April, but will almost certainly have it cranked up in Valencia in August. On top of that, internet will set you back an additional 30 euros a month at least. However, to simplify matters, some landlords will rent properties with utilities included.
Transport
Barcelona and Valencia are both great for cycling and have bike-sharing systems that cost 47.16 euros and 29.21 euros respectively for a yearly pass. Both schemes give you 30 minutes free each time you get on a bike, and then there's a fixed rate for every minute beyond that. 
If you want to travel by bus or underground instead, Barcelona has the monthly T-usual card, which ranges from 40 to 113.75 euro per month, depending on zones, or you can opt for the 10-journey T-casual card, which ranges from 11.35 to 47.90 euros. Both allow users to make one journey in 75 minutes on as many different lines and modes of transport as they want.
Valencia, as you should expect by now, is somewhat cheaper at 41 euros to 63 euros for a month or 7.60 to 21 euros for 10 journeys.
Compared to Barcelona and Valencia, Madrid is notoriously not cyclist friendly. It's not especially walkable, either, so you'll want to invest in a Personal Public Transport Card. Monthly passes range from 47.90 to 131.80 euros, with the cheapest prices coming in if you avoid using public transport in the heart of the city or venturing into the deepest suburbs. If you think you'll only be using the Metro system infrequently, 18.30 euros gets you 10 trips anywhere you want.
Food and drink
A single person or couple buying groceries weekly will probably be looking at around 50 to 60 euros on average, bearing in mind that Madrid and Barcelona are the most expensive, with prices steadily declining as you move to places smaller and less touristy. That budget includes bottles of incredibly affordable wine. As ever, if you want to trim back your spend, limit yourself to bulk buying at budget supermarkets rather than daily trips to the nearest local shop.
While Michelin-starred eateries abound – particularly in the north, in the Basque and Catalonia – Spain is just as famed for its menu del dia, a daily menu that often costs a mere 10 euros for three courses (plus a glass of wine) during weekday luncheons. Given those prices, you can probably understand why the Spanish dine out so often.
The average meal price outside this brilliant invention hovers around 20 euros per person, allowing for some variation depending on the geography.
Travel and tourism
As noted above, high-speed trains traverse some of Spain's largest, most important cities. Prices fluctuate based on demand, but if you buy early, you could be spending as little as 32 euros to cross from Valladolid in Castile and Leon to Sevilla in Andalusia (via Madrid), in just under six hours. 
San Sebastian, in the north, has become a mecca for gourmands, who flock to the enclave for the local pintxos. While a pre-booked train is affordable at approximately 20 euros from either Madrid or Barcelona, the journeys are only serviced by normal trains, and so take between five and seven hours. 
The former Moorish cities of Granada, Cordoba and Seville all boast gorgeous Islamic palaces mixed with imposing Catholic cathedrals. All of these can easily be reached by train for long weekend getaways for around 20 euros in advance).
If you want to reserve a day or two for city exploration, Madrid and Barcelona both offer tourist cards that include all transport as well as visits to each city's most prized attractions. Madrid's costs between 47 euros for one day and 77 euros for five days, and features entry into the Prado, Reina Sofia and the Royal Palace. Barcelona's costs between 48 euros for one day and 63 euros for five days, but is less good value because it only offers discounts to the city's top-tier attractions.
Don't forget to book ahead for the Alhambra, one of Spain's most iconic and historically significant structures, which costs 14 euros to enter.
Why is Spain a great place for digital nomads to work remotely? 
1. Glorious weather
Spain is one of the sunniest nations in Europe, with more sunny day a year than almost anywhere else on the continent. In fact, a recent report of weather data noted that Alicante, Malaga, Valencia and Granada are among the top 10 sunniest cities in Europe – and that's not including any of the island destinations the country possesses. It should be noted that some visitors not used to the heat even find Andalucian towns too hot in the height of summer, though as long as there's a nearby cooling pool and sea waves of 23 degrees Celsius to chill out in, what's the worry?
2. Culinary heaven
We've already mentioned the tapas, the pintxos and the paella you can find up and down the country, but don't forget that each region of Spain has its own delicacies to be discovered: in Galicia, tetilla cheese and boiled octopus with paprika; in Valencia, the giant pans of noodles with seafood, known as fideua; in Catalonia, the delightful simplicity of pa amb tomaquet (aka pan con tomate), where slices of bread are rubbed with ripe tomatoes and salt. Jamon Iberico, Manchego cheese, the morcilla blood sausage – the list of delicacies goes on and on. While seafood often dominates on the coast, don't forget that there are plenty of veggie dishes, too, like patatas bravas, the classic tortilla and tangy cold gazpacho soup from Andalusia.
3. Affordability
Nowhere else in Western Europe can digital nomads find such bargains as in the nation of Spain. Will you need to speak a little Castilian (or Catalonian in the east) to discover the best deals? Yes, absolutely, but even without that, the country's main cities are well developed to help visitors find cost-effective places to stay, food to eat and activities to experience. For just 10 euros, you can lunch like a local with three-course meals at neighbourhood eateries. Double that and you can traverse almost the entire country by rail. In fact, Spain is estimated to be just under 20% cheaper than either the UK or Germany when all expenses are taken into account.
Conclusion 
The stereotype of Spain as a somewhat lethargic, glacially advancing country is reflected in that fact that it has been a little slow fully realizing its potential as a digital nomad getaway. Whether you put it down to all the siestas or the convoluted political landscape, proposals to make the nation more welcoming for teleworkers have been snail-like in coming – especially considering the region's long-standing popularity with visitors from overseas, which global management consultant company McKinsey estimated made up .
Nevertheless, the attraction of Spain's splendid weather, diverse and plentiful food delicacies, and relatively cheap cost of living have weighed heavily in the balance, and the expatriate population remains as vibrant and visible as ever – a boon for those who don't speak Spanish beyond the occasional holler of 'buenos dias.' 
While the largest cities bubble and boil with energy and life, the smaller end of the scale sees tranquil and idyllic escapes in the sparsely populated countryside. You can ski, you can sunbathe and you can sip some of the most affordable wine this side of Austria.
Spain's complex history as a nation of fiercely individuated regions means that each area has its own architecture, its own ambiance and its own attitude, ensuring there's plenty for any digital nomad to explore for months on end.