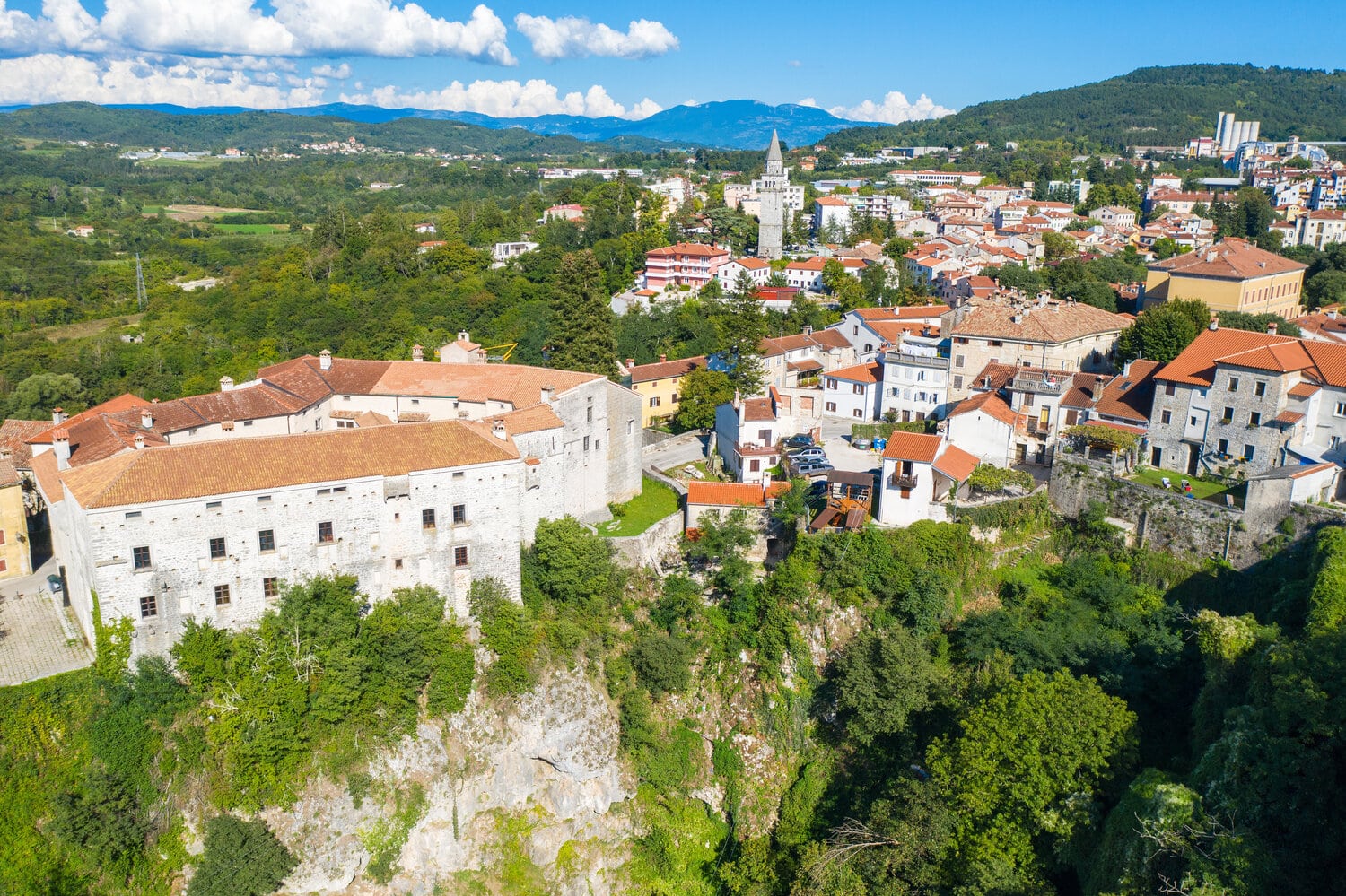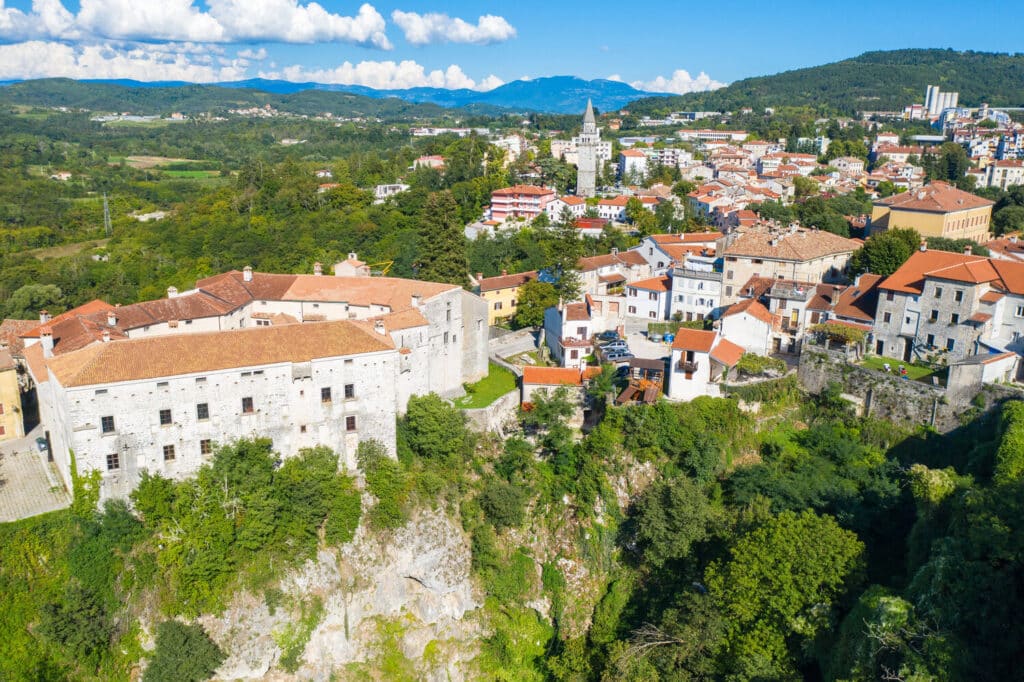 Central Istria, Croatia Is the New Hotspot for Digital Nomads
The Digital Nomads-in-Residence (DN-I-R) program in Central Istria has given a group of up to 18 digital nomads the opportunity to explore the region as a potential destination for remote work. Over the past week, these nomads have been getting to know Central Istria, Croatia and finding out how it can meet the needs of remote workers. The goal of the program is to show that rural areas like Central Istria can be attractive and feasible locations for digital nomads. 
For the past year, The Tourist Board of Central Istria has been running a campaign aimed at attracting digital nomads to this destination. It is currently implementing the second phase of the project, together with their partners; Saltwater Nomads, Digital Nomads Association Croatia and the Development Agency Heart of Istria from Pazin. Sanja Kantaruti, director Tourist Board Central Istria tells us.
As part of the program, the nomads have been able to experience the region's culture, natural beauty, and local amenities while also participating in design thinking workshops and connecting with local entrepreneurs.
During their stay in Central Istria, the 18 digital nomads not only had the chance to learn about the location and its customs, but also participated in design thinking workshops to co-create solutions for various customer needs. Both in-person and online, these workshops are expected to yield valuable insights and spark a range of initiatives for the region. The nomads were able to collaborate with local entrepreneurs and experience the unique culture and natural beauty of Central Istria, all while contributing to the development of the region as a desirable destination for remote work.
The workation workshop was held at the House of Istrian Prosciutto in Tinjan, organized by the Development Agency Heart of Istria. Digital nomads had the opportunity to connect with local entrepreneurs and explore the potential benefits of the workation concept in Central Istria. 
What Is The Digital Nomad Life Like In Central Istria
Han Talbot from The Remote Life, calls Central Istria: a "great base for digital nomads" who are looking to disconnect entirely and wish to explore a more rural region.
Dean Kuchel, founder of Digital Nomads Israel and United Nomads, who has travelled 100+ countries, did not have many expectations when first arriving here: "But coming here was actually quite the opposite", he says, "Wineries, restaurants, Jeep Safari, and little towns that were beautiful to explore". 
Tanja Polegubic of Saltwater Nomads points out that Croatia has been on the map for remote workers after leading the way with the Digital Nomad Visa. "This program has proved rural parts of Croatia need special attention", she claims, and urges decision makers, nomads and the local community to create a plan that could yield the way forward for the region, "I'm amazed at the potential".
Jan de Jong is the president of Digital Nomad Association Croatia, he finds that if in the past people would move to countries such as the United States, Ireland or Germany in order to find job opportunities, now with the remote work revolution, people from those countries are coming to places like Croatia looking for a better lifestyle. "I mean, Central Istria is definitely a lifestyle destination". Some of the most exciting discoveries for Jan were: "…phenomenal gastronomy, amazing wines, and most beautiful nature". What the people in Central Istria take sometimes for granted, many from the United States and other nations, see as a completely new living experience.
The digital nomads attending the program are: Lorna Lacey (Remote Work Mentor), Anna Traylor (Twine) ,Ronald Tardiff (World Economic Forum), Yvonne Wagoun (White Stag Tourism), Bobby Grubic (Artonix Studios), Han Talbot (The Remote Life), Lumin Grace (Goddess Tapestry), Dean Kuchel (United Nomads) and Steve Tsentserensky (SBT Creative).

The Future of Digital Nomad Tourism in Central Istria
The Tourist Board of Central Istria  launched the Live & Work in Central Istria project, aimed at attracting digital nomads and promoting year-round tourism in the region. As part of the project, the Tourist Board has created a website (https://liveandwork.central-istria.com/) to showcase the many benefits of living and working in Central Istria.
The project's goal is to make Central Istria a desirable destination for digital nomads, offering a range of accommodations, coworking spaces, and activities to meet the needs of this growing community. Central Istria boasts stunning natural beauty, a high level of safety, and a rich culture, making it an appealing location for those seeking a change of scenery while working remotely.
Why Choose Central Istria as a Remote Working Destination?
Central Istria is a hidden gem that is quickly becoming a top destination for digital nomads and remote workers. Located in Croatia, this region boasts stunning natural beauty, a high level of safety, and a wide range of activities and local restaurants. In addition, Central Istria is home to a coworking space that is perfect for those looking to get some work done while on the go.
Accommodations in Central Istria are diverse and cater to a variety of needs, with cooling and heating devices and good internet connections available. Friendly hosts and exciting events throughout the year make Central Istria an ideal location for a working holiday.
This project is co-financed by the Croatian National Tourist Board and the Istria Tourist Board, which shows the strong commitment to promoting Central Istria as a destination for remote work. If you're looking for a new location to set up shop, consider Central Istria – you won't be disappointed!