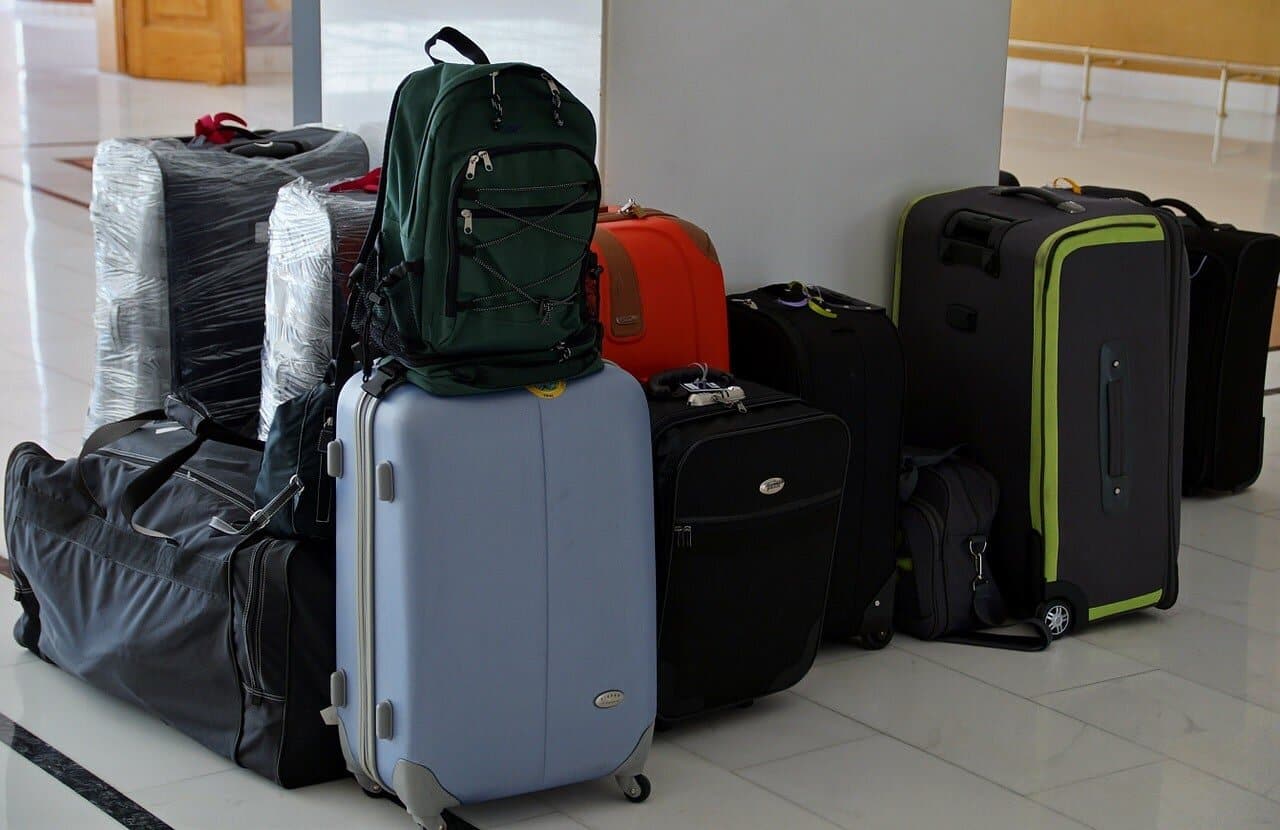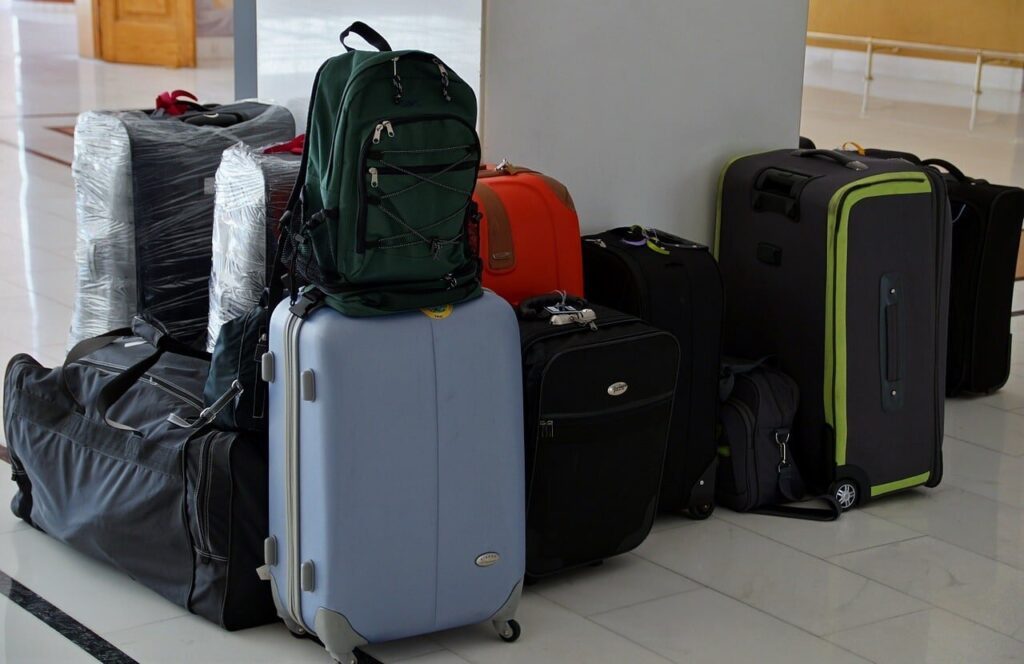 Digital Nomads Backpack VS. Trolley
It's the age-old question that plagues long term travelers – what is the best way to carry around your stuff? Whether you're a full-time digital nomad, adventurous backpacker (no, the clue isn't necessarily in the name), or simply someone that enjoys extended vacations, you'll likely find yourself weighing up whether it's better to get a backpack or a trolley case.
The answer really depends on what kind of traveler you are.
Let's take a look at the pros and cons of each as well as who they are best suited to.
1. Digital Nomad Backpack
Backpacks are usually the first choice for those taking those early steps into long-term travel. The term "backpacker" exists for a reason – it's one of the easiest ways to carry all of your belongings around the world with you. Whether you're stomping along city streets or traversing the outback, it's a super-efficient way to bring everything you need.
That being said, backpacks, of course, come with their downsides. What they have in convenience they lack in space and security. While they are fantastic for your first few trips, many digital nomads quickly become tired of lugging it around with them. It really depends on what kind of travel you're embarking on. Let's take a look at some of the pros and cons.
Pros of a Backback for Digital Nomads
Takes up less space
The biggest reason for choosing a backpack is how lightweight it is. You'll have more room to fit your belongings without tipping over those increasingly smaller weight limits. They're often more compact as well. A backpack that fits under a plane seat will fit much more than a similarly sized suitcase. This is a great way to avoid paying for luggage at all.

Easier to move around with
Since it's on your back, you don't need to worry about annoying locals in your destination. They're also less dependent on terrain. You can't wheel a suitcase through the forest, but taking a backpack with you is a piece of cake. Many backpacks can also be converted into day bags for taking your essentials along with you.
Perfect for minimalists
Carrying everything around in a backpack with you makes sure you prioritize the essentials. If you're someone that likes to keep a small inventory, this is the perfect option for you. Chances are a suitcase will have too much room anyway, and it will save you money in the long run.
Cons of a Backpack for Digital Nomads
You have to carry it around everywhere
They're easy to move around in terms of space but not necessarily in terms of weight. Suitcases might be heavier on the scales, but wheeling them around means you don't have to carry any of that weight. Eventually it can get tiring.
Not the most secure option
Whilst this is improving, backpacks generally don't come with security features. This can leave you open to theft as they're easier to slash and zip open. Thieves aside, it's also not a secure way to store your valuables. Any precious items are at a higher risk of breaking in a backpack than in a suitcase.
Harder to keep tidy
Suitcases are more segmented and require you to pack methodically, so it's easier to keep them tidy. Over time, you'll find all your belongings mixed up in your backpack making it harder to find things. You'll most likely have to spend some time between each destination unpacking and repacking your backpack to keep everything organized.
Should you get a backpack?
It really depends on what kind of traveler you are. If this is your first trip, then we absolutely recommend a backpack. This is the most convenient option for moving around the place quickly. You'll also find it easier to accommodate if you are visiting more rural destinations. A suitcase simply cannot match this level of convenience.
Backpacks are a great choice for those that find themselves moving from destination to destination often. If you're the kind of person that needs to leave after a week or two and find somewhere new, then it's much easier to pick up a backpack and go. In short, backpacks are perfect for spontaneous and adventurous travelers.
2. Trolley for Digital Nomads
The trolley case has become synonymous with tourists around the world. American tour buses, sleek business travelers, and jet setting families can all be found wheeling their belongings around the world with them. When it comes to digital nomads, however, people are divided on whether they're worth the extra cost.
There comes a time when lugging a backpack around with you is tiring. It can be tempting to opt for a set of wheels instead. Indeed, if you're someone that finds yourself settling in a destination and really getting to know it over a long period of time, this is a great option for getting from the plane to your apartment.
Pros of a Trolley for Digital Nomads
You don't have to carry it
There's really only one reason people opt for wheels – it means you don't have to deal with the weight. Some luggage allowances go up to 30kg – would you be comfortable carrying this around with you all the time? Suitcases offer a little more convenience if you only need them to get from A to B.
More secure for your valuables
This isn't a rule across the board, but generally speaking, suitcases are more likely to come with security features. Harder cases, padding, and secure locks keep your valuables safe from thieves and falls. This might save you money in the long run when you consider how much your gadgets cost.

Usually segmented
Again, this isn't a rule across the board but usually suitcases come with different compartments. This makes it easier to separate your items into different groups. This segmentation makes it much easier to keep your belongings tidy and findable.
Cons of a Trolley for Digital Nomads
Costs more money
There's no denying that there are some expensive backpacks out there, but all of them are shadowed by the cost of the best suitcases. Those security features won't come cheap. If you're going to spend extra on a suitcase, you might as well go for the better options. Cheap suitcases often aren't much better than backpacks so it's a false economy.
Takes up more space
Harder to fit under plane seats means more money spent on baggage fees. They're also more likely to annoy locals when you wheel them around the city streets. Backpackers and trolley case users both stand out just as much, but one of them is usually more inconvenient than the other.
Not suitable for all terrains
You wouldn't take a trolley suitcase to the Moroccan Sahara. These suitcases are really only suited to urban terrains. This might be the place where you feel at home, but this isn't the case for all travelers. You'll need to think about where you're likely to take your suitcase with you.
Should you get a trolley?
This also really depends on what kind of traveler you are. Trolley suitcases are favored by more seasoned travelers for a reason – eventually, lugging a backpack around with you gets tiring. There comes a point where weighing up the convenience of taking all your belongings with you against the physical toil of carrying them starts to tip in the favor of trolley cases. Do you really need to have all of your belongings all the time anyway?
If you're someone that likes to spend a long time in a destination – we're talking multiple months if not years – then a suitcase is far more suited to you. You really only need it to get from the airport to your apartment. It's also well suited to navigating urban terrains. When all is said and done, this is the perfect option for city slickers and leisurely explorers.