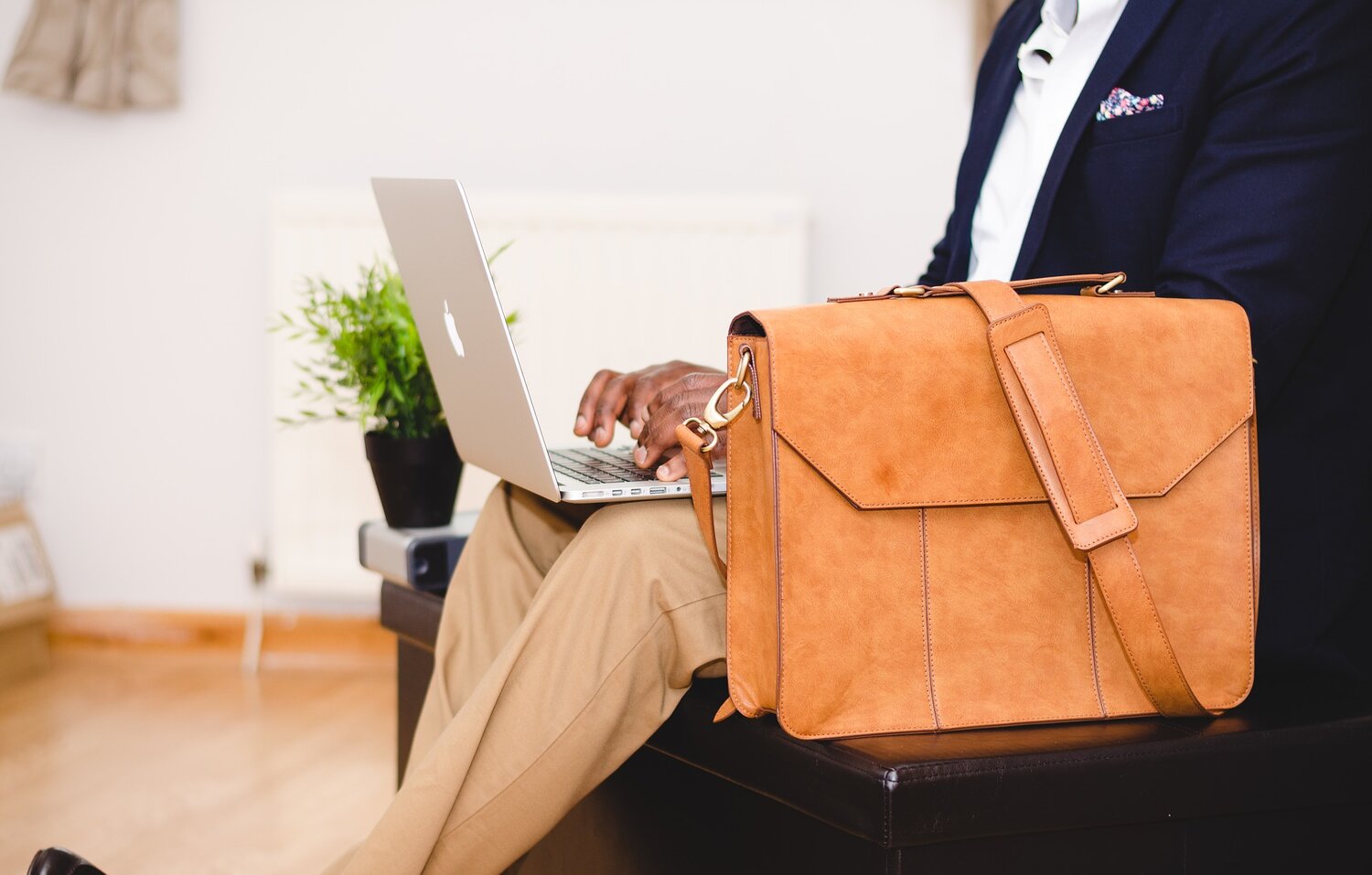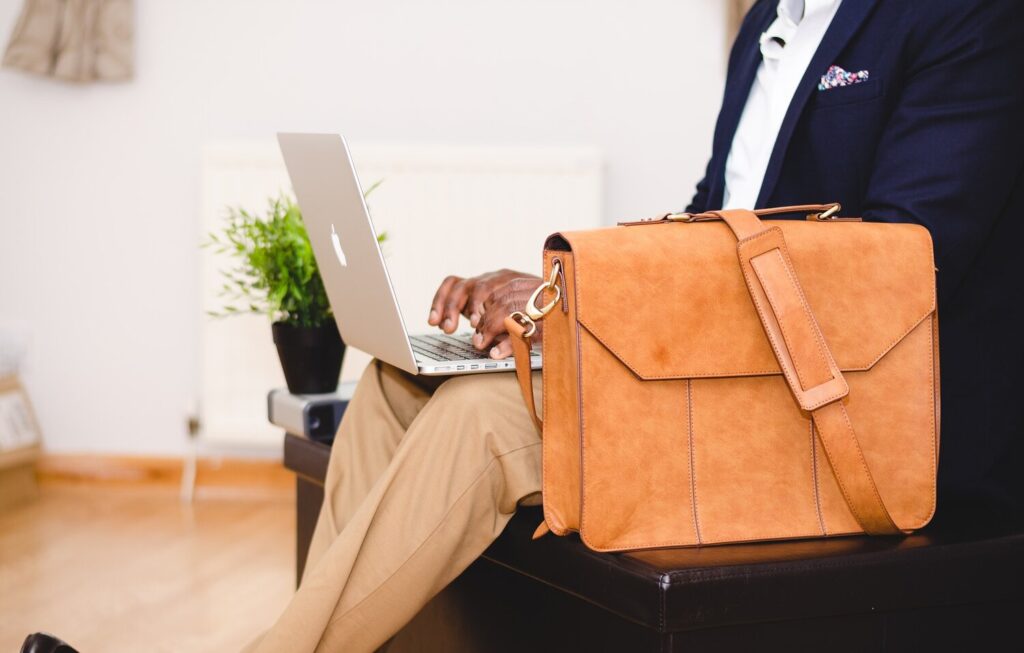 Thinking about getting a new travel bag? Maybe this is your first major trip and you don't know where to start? This is an essential item for any traveller and it's important you get it right. After all, you'll be carrying your entire life around with you in this bag for your trip. 
It can be super stressful trying to pick out the best option for yourself and there are a few things you need to keep in mind when buying a travel bag. Namely: what are you going to use it for? How much does it need to hold? How important is the style and do you need specific features? There's so much on offer that it can be a little confusing trying to navigate everything.
Thankfully that's where we come in! We've taken a look at some of the best rated travel bags for men on the market. Whether you need a duffle bag, backpack or something small for exploring a new city, we've got you covered. 
Combining our own experience with advice from travellers, bloggers and customer reviews we've figured out the ten best travel bags for men.
So without further ado let's dive right in!
This travel duffle bag has everything you need for trips of varying sizes. The waterproof exterior is stylish and modern with a brown, suede-style material and leather details. If you want something even more low-key the bag also comes in grey suede. The buckles are made with a zinc-alloy – meaning they don't rust and will last for ages.
It's not the cheapest bag on this list but it's definitely in a more affordable price range. Given the size, this is a great bargain. You'll be able to fit in at least a week's worth of clothes, laptop, accessories and your camera. The practical style makes it suitable for all kinds of trips – from business to adventure.
So what are the reviews like? It currently has 4.5 stars from 1299 ratings! This is an incredible score and is a real testament to the utility of the bag. In particular, reviewers love the durability of the bag and how surprisingly compact it is when you get it. Despite having plenty of room inside it can fit under most airplane seats so can be used as hand-carry.
Pros:
Stylish design

Sturdy details

Compact on the outside, spacious on the inside
Cons:
Fake leather

Pretty basic with few compartments
Looking for something cheap and cheerful? Look no further than this laptop backpack. Whilst it was designed for carrying your computer around, you'll still have plenty of room for a weekend break worth of clothing. This makes it a fantastic option for those that want to travel light and save money on their luggage.
The great thing about this backpack is that you don't just have to use it for travel – it is useful for all kinds of situations. Whether you need to take your laptop to the cafe, pop into the office or run some errands, this is a very useful bag. It is also waterproof, has a USB slot and even comes with a theft-proof pocket, perfect for keeping your most treasured possessions hidden from pickpockets.
It also comes with excellent reviews – averaging 4.8 stars out of 5 across more than 12k reviews. Reviewers love how compact and durable the bag is. It is also incredible value for money and the anti-theft pocket has stellar reviews. This is an excellent all-rounder if you're looking for your first travel backpack.
Pros:
Excellent price

Fantastic reviews

Ideal in a variety of situations
Cons:
Zips aren't the sturdiest and might need replacing

Not a lot of padding
On the other end of the pricing spectrum, the Polare Cowhide Weekender is the perfect investment piece. It'll set you back a decent amount but you'll be rewarded with a lifelong travel companion. As the name suggests, the bag is made out of real American leather and is treated so it only improves with age.
The leather material isn't the only mark of quality on the bag. The YKK zippers are the best in the industry and are sure to last decades. It comes with plenty of compartments so you can separate your clothes, gadgets and toiletries. This bag has been designed with modern travel in mind and will follow you around the world.
Of course, a bag with such a high price point has to come with excellent reviews, right? This bag has an average rating of 4.9 stars – with 94% of the 189 global reviewers giving the product top marks. They love the luxurious feel of the bag as well as the rugged durability. It's also well dimensioned for cabin bags in most standard airlines (though it might need to go in the hold on budget carriers).
Pros:
Luxury details and elegant design

Long lasting durability

Plenty of space and compartments
Cons:
Expensive compared to others in this guide

Subject to extra import taxes if ordering outside of the United States
Like to keep active when you travel? This is a perfect choice for more sporty adventurers. Whether you'll be participating in plenty of outdoor activities or simply want to keep your routine up when you're away, this bag will help you through your trip. It comes packed with unique features with sports enthusiasts in mind.
The separate shoe compartment comes with air vents so your kicks can breathe – helping to reduce odours. There's a special combination lock on top to keep everything secure if you're taking the bag to the gym. It also comes with special straps at the back so you can opt to carry it like a backpack if that is more convenient.
With more than two thousand ratings this bag holds an impressive average rating of 4.5 stars. Reviewers love how versatile the bag is, as well as all the additional compartments for carrying your kit. It is also reportedly quite durable and the waterproof exterior means you don't have to worry about your sports stuff getting wet when you're out and about.
Pros:
Convenient shoe compartment

Trendy design

Can be used as a backpack or duffle bag
Cons:
Backpack straps aren't as comfortable as regular backpacks

Bag reportedly smells on arrival, though this will go away after a couple of washes
Already got your main bag sorted but need something to keep your toiletries? This is the ideal choice for you. The stylish leather exterior adds a sense of luxury to the bag and the sturdy zippers make it long-lasting. It is a hanging toiletry bag – meaning you can hook it in the bathroom at your destination for easy access.
Since most people keep their toiletry bag in the hold luggage it comes in a lightweight material – so won't tip you over the weight limit. The bag is well compartmentalised with separate pockets for beard, hair, teeth and body. It has a small handle with soft material in case you need to carry the bag around with you.
This is one of the best reviewed toiletry bags on the market, achieving a 4.7 star average rating from 560 global reviews. Reviewers are impressed with the quality of the bag despite the price – making it excellent value for money. The sturdy manufacturing means it will likely last for years to come.
Pros:
Quality and stylish design

Plenty of compartments

Easy to carry around
Cons:
Only has a single use

Takes up extra space in your hold luggage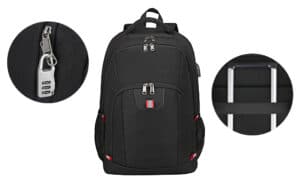 Used to travelling light? This is the bag for you! The Della Gao Laptop Backpack is surprisingly spacious inside but compact enough on the outside that it will be accepted as hand-carry for most (if not all) airlines. This will save you money on expensive baggage fees and take a huge weight across your shoulders as you travel around the world.
It comes with a couple of separate compartments for your gadgets and documents. There's a special anti-theft pocket inside to keep your passport and wallet safe from pickpockets. There's also a combination lock on the zipper to the main compartment to keep your belongings extra secure for those places where you need the peace of mind.
With almost eight thousand ratings from across the world, this bag has an average rating of 4.5 out of five. The roominess of the bag and the high manufacturing quality are among the most common praises. It also comes with a spot for holding a power bank and charging your phone which is particularly popular with frequent travellers.
Pros:
Anti-theft features for peace of mind

Perfect size for most airline carriers

Extra laptop compartment
Cons:
Pretty basic design

Not the most comfortable when full
Planning to zip around the city with important documents and gadgets? This is an excellent option for international business travellers. The microfibre leather gives it a soft and elegant finish – keeping you looking smart in the modern business climate. It's also small enough to maintain a youthful quality – so no need to worry about looking too stuffy.
It comes with three compartments to hold all of your notebooks, tablets and personal devices. The shoulder strap is comfortable and adjustable for your height. The inside compartment also has a hidden card slot that you can use in place of a wallet – though we do recommend you take extra care with this in busy cities.
The product is relatively new so doesn't have as many ratings as other bags in this guide – but still manages to command a full five stars from every reviewer. In particular, customers are happy with the value for money and compact compartments. The company's other products (including a similar, briefcase-sized bag that can hold laptops) all come with excellent reviews.
Pros:
Sleek and stylish design

Soft and supple material

Great for urban use
Cons:
Too small for most laptops

Doesn't have many reviews
You're going to be gone for a while – so a regular messenger bag won't cut it. At the same time, you want something that looks sharp and sleek, with excellent manufacturing and quality materials. This bag is the choice for you. Ted Baker is a world renowned clothing company offering luxurious products with long lasting quality.
You can choose between two colours – brown and red or black and blue. It's compact enough externally to work as cabin baggage on most airlines, whilst spacious enough on the inside to last you up to a couple of weeks. This makes it an excellent option for longer business trips, as well as digital nomads that both work and travel at the same time.
Coming with an average 4.5 star rating from 82 global reviews this is a popular bag with travellers. Reviewers love the quality detailing and modern design. It's a little pricier than other options in this guide but still provides good value for money if you want something that will last for years to come.
Pros:
Stylish and sleek for longer business trips

High quality manufacturing

Reputable fashion brand
Cons:
A little pricier than other bags in this guide

Smaller than other duffle bags on the market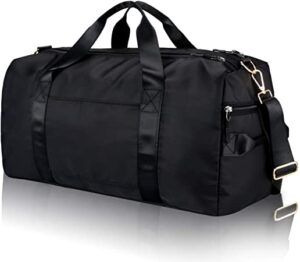 You don't always know what the weather is going to be like before you arrive so it can be handy to have a waterproof bag on hand. This functional duffle bag has few frills but does the job well. It is fully waterproof – keeping your clothes, gadgets and personal belongings dry when visiting those rainier destinations.
It's also commonly used as a sports bag – making it another fantastic option for sportier travellers. It comes with a separate compartment for shoes, a wet pouch for toiletries/swimming gear and comfortable straps. For travellers, the dimensions are carry-on friendly, and there's a special strap at the back so you can slide it over the handle of your wheely suitcase.
With four out of five stars from around one thousand reviews this bag is a little more on the basic side. Expect it to do the job but you might need other bags for different situations. Nevertheless it is reportedly long lasting and has plenty of room for everything you need whilst out on the road.
Pros:
Waterproof material keeps your items dry

Separate shoe compartment and wet pouch

Practical and easy to carry around
Cons:
Basic, no-frills design

Zip might need replacing after excessive use
This one's a little bit different and certainly can't be used as luggage – but if you usually only carry a couple of things around with you this is a great alternative to carrying around a backpack or relying on your pockets. This crossbody bag has enough space for your phone, wallet and a couple of other personal items. The shape means you can carry your belongings in front of you without losing out on style points.
What's great about this bag are the anti-theft features. Pickpockets are a common problem across the world that many travellers run into. Not only can you keep your belongings more secure by having them within sight – it also comes with anti-theft features that make it hard for people to snatch on the street. There's also a charging point for power banks and an earphone socket if you want to listen to some music whilst you travel.
This bag also has fewer reviews than others on this list but comes with an overall rating of five stars. In particular, customers love the wearability of the bag and the outstanding anti-theft features. The company's other products also come with fantastic reviews – especially amongst frequent travellers.
Pros:
Security features to deter pickpockets

Great if you just need to carry a couple of basic items

Stylish design whilst still worn on the front
Cons:
You'll still need another bag for travelling between destinations

Doesn't have many reviews at the moment
So what is the best travel bag for men? If you really have no idea, we reckon the NEWHEY Travel Men's Holdall is a great all-rounder. That being said, the best bag for you depends on your specific requirements.
Think about what kind of traveller you are and what you want to take with you. There are some great sports bags on offer for more active travellers, whilst city-slickers will prefer bags that come with security features and stylish design.
We hope this guide has helped you narrow down your options. There are so many great travel bags for men on the market – and we hope you have a great trip with your brand new travel companion.