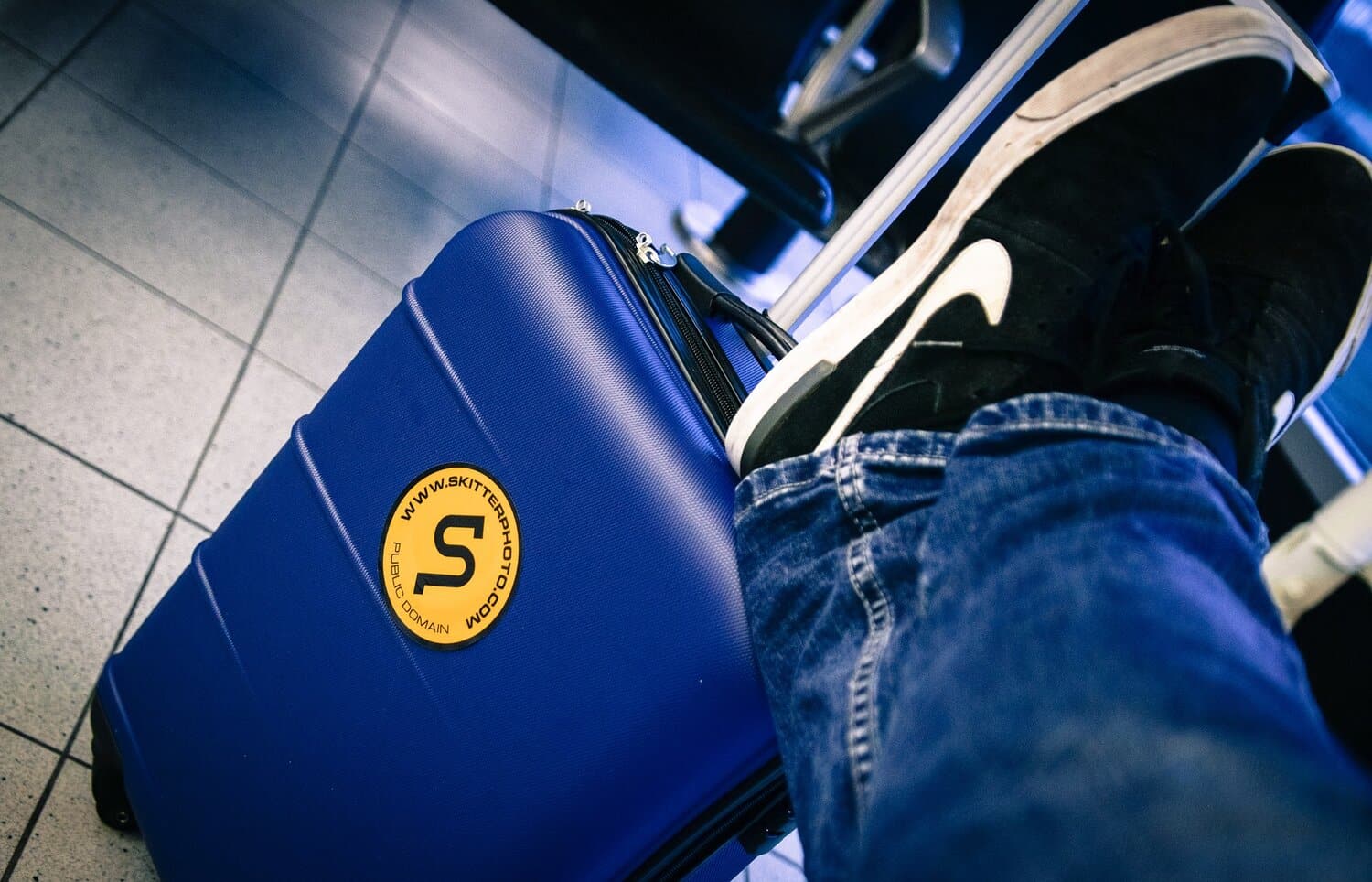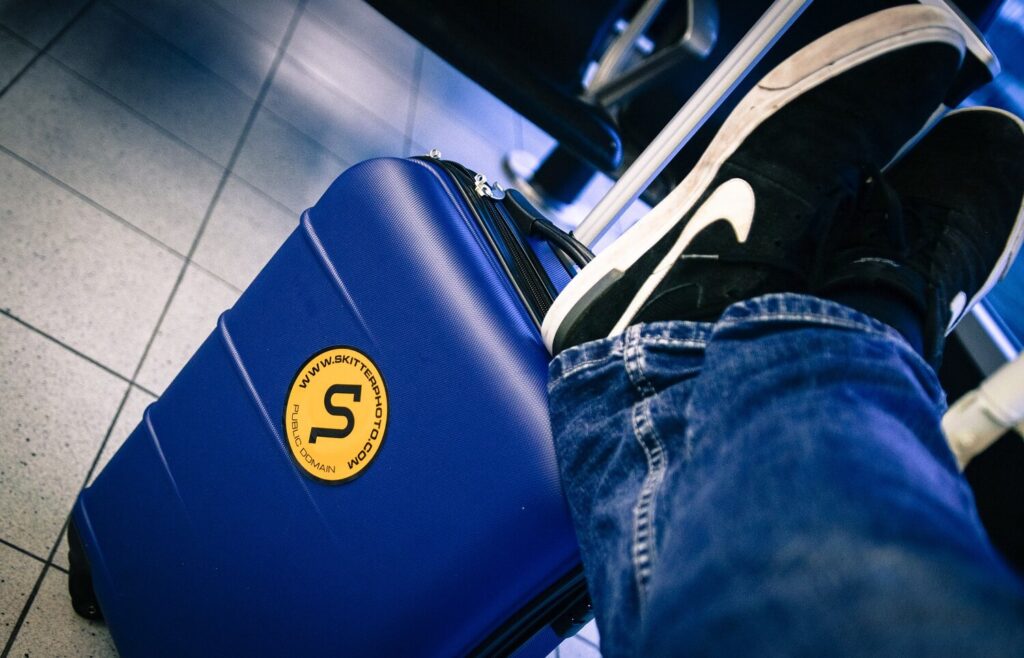 10 Best Backpacks On Wheels
Heading out into the unknown and on to the road can be a daunting experience for anyone (Sometimes even for veteran digital nomads), but choosing the best backpack on wheels should be an easy and seamless process from start to finish.
If you've traveled enough, eventually you'll get tired of bringing along that massive backpack and upgrade to something on wheels (For me it was around my 3rd year of being a digital nomad). Backpacks on wheels are more comfortable, easier to navigate, and make more sense as you travel to more and more destinations around the world.
While there are hundreds if not thousands of options to choose from on the market today, we made it easier to find the right backpack on wheels for your next adventure by narrowing down the list to our 10 favorites that we've come across during our time traveling the world. 
Join us for the ride as we go over the 10 best backpack on wheels for any digital nomad or traveler: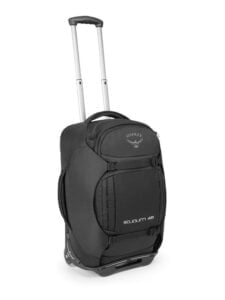 The Osprey Sojourn not only looks beautiful, it is also an incredibly functional backpack that will absolutely get the job done for any sort of adventure you want to take it on.
The wheels are extremely durable and smoothly roll over any obstacle that you place in its way. The handle also fits easily into any hand and is gentle on the wrist, which can't be said for all backpacks unfortunately.
The Osprey Sojourn comes with a high price tag (The bag retails for $300+), but the quality of this backpack on wheels simply is hard to beat!
The High Sierra Freewheel doesn't look like much, but it certainly is durable and functional. The main storage compartment in the backpack is huge with plenty of space to store all of your belongings.
One nice added feature about the Freewheel is the side water bottle pocket. It is highly underrated, but when you're on the go, it's always nice to have water close by. Another nice feature is that the backpack comes with a laptop sleeve that easily fits a 15 inch or smaller laptop.
Weighing only 5.29 pounds and comes with a limited 5 year warranty, you certainly can't go wrong with the High Sierra Freewheel!
One of the most affordable backpacks on this list, AMBOR's Rolling Laptop Backpack is great for smaller trips such as weekend or day trips. 
This backpack is water resistant and extremely durable for its size. The backpack comes with many different pockets and layers to utilize as much space as possible. The telescope handle is surprisingly stylish and tucks away neatly for storage. The AMBOR rolling laptop backpack is lightweight, weighing only 6 pounds, and has hidden shoulder straps if you want to carry the bag on your back.
While it may not be one of the most stylish backpacks on wheels, the bag is affordable, easy to navigate, and lightweight.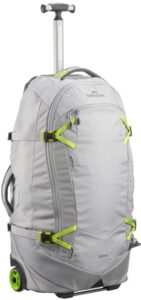 While the Kathmandu Hybrid 50L Trolley looks and is priced similarly to the Osprey Sojourn, the backpacks are slightly different. 
The added daypack (Osprey Sojourn also has a daypack) is a great touch and is extremely useful on the road. The daypack can easily be clipped to the front of the backpack for when you're traveling.
In my opinion, the Kathmandu Hybrid has the more durable wheels compared to the Osprey Sojourn and I find that the colors are more attractive for the Kathmandu. This version comes in three distinct colors including Black, Dark Spruce, and my personal favorite, Midnight Navy / Fiesta.
If you're looking for a backpack to invest in, you can't go wrong with the Kathmandu Hybrid 50L Trolley!
There was no way we could create this list of the best backpacks on wheels without mentioning Thule. The Swedish travel brand delivers minimalistic designed travel backpacks that are balanced and durable. 
Slightly cheaper than the Osprey Sojourn and Kathmandu Hybrid, Thule's 38L Crossover is a hit! This backpack is loaded with tons of packing space.
One of my favorite features are the heat-molded, crush proof compartment for your sunglasses, IPhone or any other valuables that you would like to store. Genius idea! Another great feature for travelers is the purpose built clean and dirty compartments that keep the two clothes categories separate.
While slightly heavier than other bags weighing in at 7.7 pounds with less storage space, Thule delivers when it comes to high quality travel gear. Everything is thought through about this bag and every digital nomad can appreciate that!
The Rockland Rolling Backpack is for those that want to make a statement with their travel gear at an extremely affordable price. The design is similar to your standard school backpack on wheels, only slightly bigger and has more space. 
The backpack is extremely durable for its size and price range, which is always a refreshing surprise (Especially if you travel as much as I do in Europe where I've had backpacks destroyed by brick streets… That's a whole other story!)
The only issue with this backpack on wheels is that once it's full, it will begin to tip forward and it becomes difficult to stand up without support.
Rockland rolling backpacks not only are affordable, but certainly makes a statement while on the road. I guess it's a conversation starter!
The Matein wheeled rolling backpack looks similar to the High Sierra Freewheel, but at a fraction of the price. But does it compare to the Freewheel's high standards? The answer is yes!
The Matein either comes in the 15.6 inch or 17 inch sizes, weighing 4.8 and 5.3 pounds respectively. The backpack can easily be converted into either a strap or over the shoulder backpack for navigating the crazy streets of Thailand for example! The backpack features a main clothes compartment as well as purpose built Laptop or Ipad pocket. Have we mentioned that the backpack is waterproof? Well now you know!
Matein created a high quality backpack on wheels at a great price!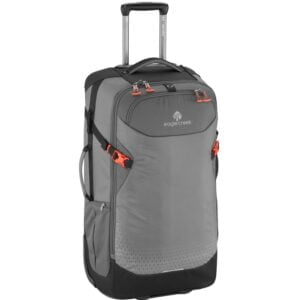 What I love about Eagle Creek is that the company has made backpacks for travelers by travelers! They believe in the importance of travel and they have designed all of their gear to fit travelers needs because Eagle Creek employees use it.
The Expanse convertible 29 comes in at a slightly lower price than the Osprey Sojourn or the Kathmandu Trolley, but the quality is just as high. The backpack comes in four stylish colors including twilight blue, black, stone grey, and volcano red. The lightweight material is made to last, but comes in at one of the heaviest backpacks weighing almost 10 pounds. 
One of the best features about Eagle Creek is that most of their gear comes with a No Matter What warranty, meaning that they will replace the backpack whatever the case may be.
The Expanse is worth the investment from a great travel company!
Samsonite dazzles with this convertible wheeled backpack! The sleek design is attractive and stands out in the crowd.
Weighing only 5 pounds, the Samsonite Encompass features a unique hot corner organization to make it easier to organize and find the contents of the backpack. With security in mind, Samsonite made sure the Encompass is RFID protected which gives travelers peace of mind while on the go.
Another smart feature of this backpack is the wheel shield, which snaps down over the wheels when carried as a traditional backpack so your clothes won't get dirty. Well thought out Samsonite! 
This backpack on wheels is a top pick for those that are concerned about safety and style while traveling.
The second Osprey backpack on wheels to be featured on this list, the Meridian surely doesn't disappoint for digital nomads. 
Similar to some of the other backpacks on this list, the Meridian comes with a 16L daypack, which is significantly bigger than either the day pack on the Sojourn or the Kathmandu Trolley.
Weighing close to 7 pounds, the Meridian was made for the outdoors. The dual tube handle was specifically designed for rough terrain, the lightweight design comes in handy no matter where you might go, and the internal compression straps makes sure that no valuables get loose and are properly tied down.
Conclusion:
While choosing the right travel gear can be highly personal and there are several important factors to consider, backpacks on wheels are major game changers in my opinion
No matter whether you are considering visiting the brick streets of old European cities, exploring the rugged Australian Outback, or doing an adventurous road trip across Canada, this list is sure to have the right backpack on wheels for you!