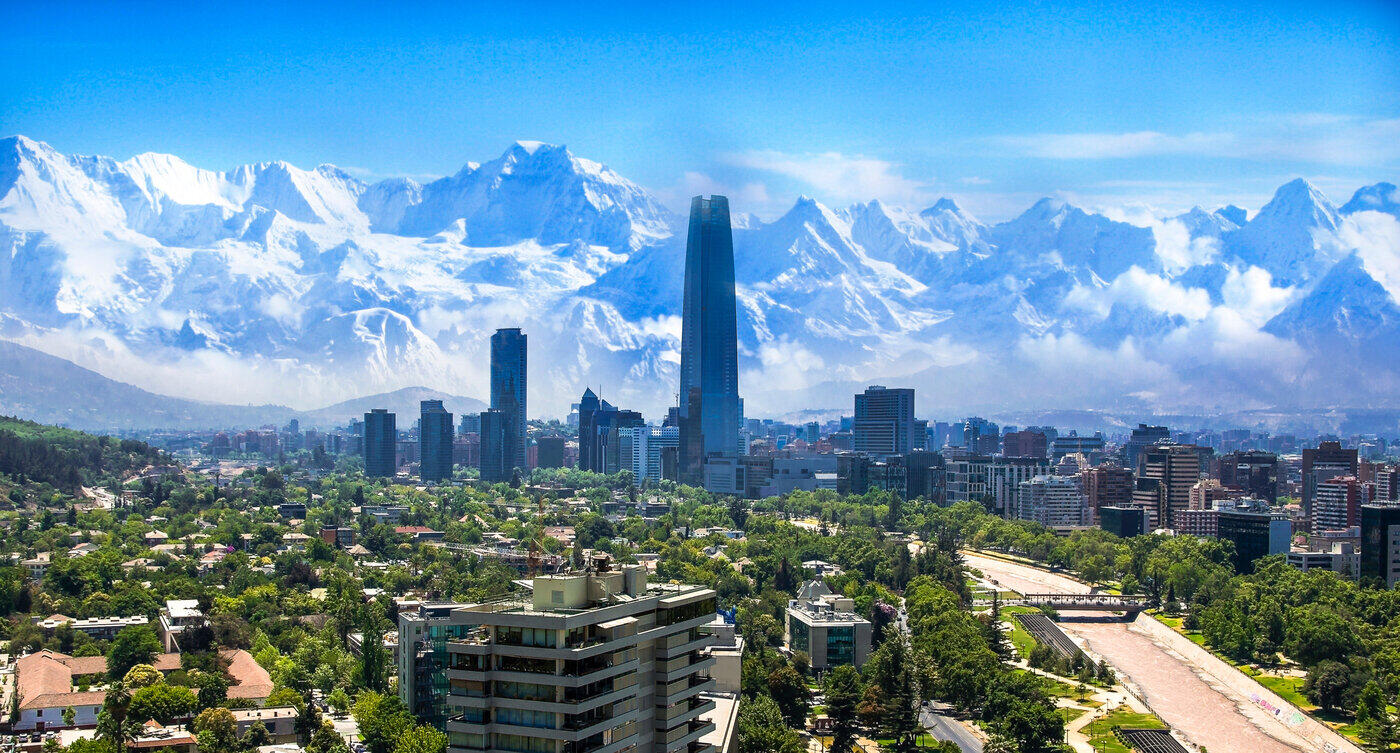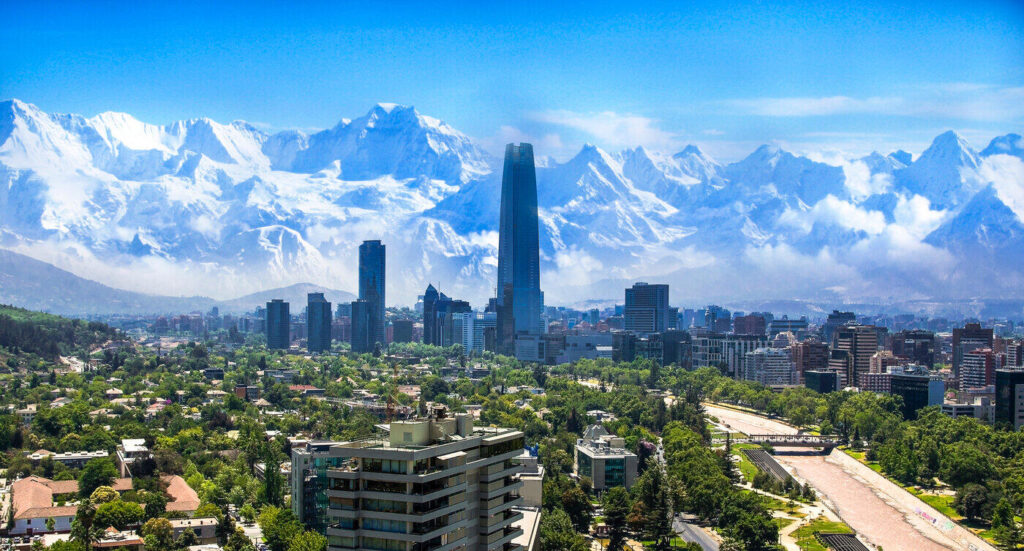 A Digital Nomad Guide to Santiago, Chile
The capital of Chile, founded in 1541 between the omnipresent Andes mountain range and the Pacific Ocean, represents the heart of the country since its colonial times and, as such, it has evolved into a city vast in size, inhabitants and experiences. Santiago is Mediterranean and oceanic, cosmopolitan and serene, modern, competitive and one of the most visited cities in the continent.
It is considered the third city in South America with the best quality of life, the second safest and best city in Latin America for business and the most intelligent in terms of the level of development, economy, human capital and transportation according to a study from the IESE Business School.
The mountain range works as a compass so as not to get lost in its 37 communes in which you find neighborhoods with a dynamic nightlife, restaurants, designer shops, art galleries and large natural areas such as the Metropolitan Park. In addition, the mountains that surround it offer panoramic views and ski centers during winter.
Thanks to its central location, Santiago also allows you to be on the beach in a few hours, so in one day you can visit Valparaíso, Viña del Mar or other spas in the area. In its surroundings are also the most important wine valleys in the country, which are known for their Wine Route.
Santiago is an ideal strategic point to visit the best of the country and to live comfortably.
Nomad Friendly
Value for Money
Internet
Workspace
English
Food
Safety
Health
Transportation
Friendly
Quality of Living
Living in Santiago Overview
Digital Nomad Personal Experience in Santiago
Santiago de Chile has the right mix of comfort, technology and nature in an environment that tends more and more to a hipster lifestyle. The coworking spaces and offices seek to resemble those of the United States that are seen in the magazines, while the cafes and restaurants combine indigenous styles with European designs, unique flavors, efficient services compared to the rest of Latin America and natural spaces of amazing beauty very close to the city center. I was able to get to the mountains or a pristine lake in less than an hour!
It also offers a high standard of living but not extremely expensive. I rented a huge loft in the center, with a garage and a swimming pool for 500 USD a month, which allowed me to move around without having to travel too much.
 I found practically everything I needed at the stores and shops. I think it is one of the best places in South America for Digital Nomads to stock up on technology or fix your car, because of the prices and for the ease of finding what one is looking for. On the other hand, bargaining is not so common here which gave me a huge respite since the prices are fixed and fair. Locals pay the same as you.
Chileans are reserved but very friendly people who try, in general, to help foreigners. In less than a week I already had a group of friends who immediately introduced me to their acquaintances, allowing me to expand my circle a little more every day. They invited me to visit their homes, their offices and even to every birthday party.
The only thing that struck me negatively is the level of air pollution. In a few days I could feel how it affected my breathing. In 1996, it was declared a Saturated zone by four atmospheric pollutants: ozone, respirable particulate matter, suspended particles and carbon monoxide.
On my personal scale, the time I dedicated to it was positive. I really want to visit my friends and those impressive landscapes that are one of the best on the continent.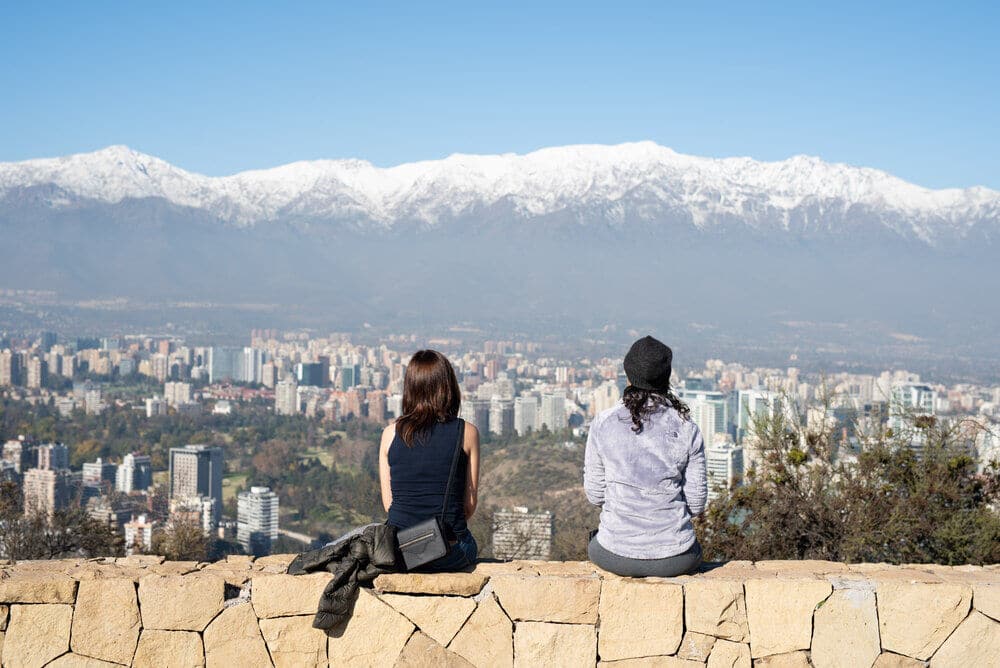 Work in Santiago
Chile is changing its way of working: collaborative work, common projects and shared offices are beginning to gain popularity. Coworking spaces are growing every day as they offer flexibility in terms of fixed expenses, the possibility of making contacts, equipped offices and luxurious meeting rooms. The prices of tax addresses in a coworking facility in Santiago start at 47 USD per month. A work desk in a shared room costs 200 USD and an office with all the services, including meeting rooms, coffee, common sites and printing machines, are around 550 USD.
Best Places to Work in Santiago
Coworking Spaces
Ideas factory, Casa Co., Espacio Ba, El Timbre and Nube Cowork are among the best known coworking spaces in the capital. Ideas factory is located in the heart of the Italia neighborhood, in a building that appears to be a factory. Inside it has 80 organizations, between companies and entrepreneurs, which make it one of the largest coworking spaces in Chile. Casa Co., a few blocks from the Alcántara metro, is an old house, with a marked romantic movie style.
In order to have a space, you have to apply and only companies and entrepreneurs are admitted. What matters most to them is the work of each person. Expenses, information and contact networks are shared. When entrepreneurs enter here, they have a multidisciplinary team of 120 people. Once a week, a random entrepreneurial team must update their projects, expose progress and new ideas. Espacio Ba was born from the Japanese term "Ba" which means "place of knowledge".
The two-story house is located in a central location but silence is one of its main characteristics. Its large balcony and patio also stand out, ideal for relaxing or talking for a while. In addition, twice a month they organize cycles of legal advice given by lawyers specialized in a specific matter, for those who have doubts and need to solve them.
El Timbre is a sustainable, local, supportive and playful place. Everything seems to be recycled which gives it a rustic look. Cloud Cowork mainly benefits IT and biotech entrepreneurs. They give greater prominence to students, since companies like Facebook, Amazon and Google were founded by students.
If you just need a cheap place with good Wi-Fi, a comfortable table with a plug and something nice to drink, I recommend you to visit Faustina Café (Andrés Bello 2177) where you can relax in their vintage armchairs with a strong Italian coffee. Café Forastero (Casona Y. Huerfanos 2917), listed as one of the best coffee shops in Santiago by Tripadvisor, will captivate you with its atmosphere and decoration. It has a specialty cafeteria, different corners to work comfortably and a patio.
On the other hand, Leerte Café (Santo Domingo 615) is a multifaceted, quiet and entertaining space that welcomes all those who are looking for an inspiring environment to work. Surrounded by motivating books, it offers everything from sandwiches to pizzas that you can make with your favorite ingredients, varieties of coffees and teas. If you are looking for a calm place to work, be sure to visit them. Santiago offers variety for every style and need.
Best Places to Live in Santiago
Best Neighbourhoods
Choosing the ideal place to live is a classic problem that we have when moving to another country or region. Finding a good area to stay in Santiago de Chile is not as complicated as in other large Latin American cities. The metropolis has the advantage that many of them are close to each other and that it has a highly integrated public transport system that makes it easy and accessible to move to almost any corner of the city.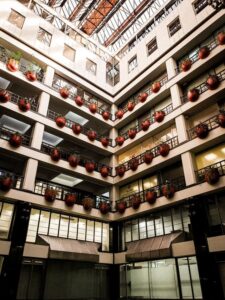 However, the quality of life, opportunities for growth and personal development, sources of work and the safest areas are more centralized in three communes: Santiago Centro, Providencia and Las Condes.
Providencia is a quiet upper-middle-class residential area that is eminently familiar but also a popular hub for tourists and long-term expatriates alike. It belongs to the eastern sector of Greater Santiago, so many of the properties that are in this area have spacious, comfortable spaces with old details, built between the 80's and 90's. It also has many public transportation options.
It doesn't have many galleries or museums but it has a good dose of nightlife in addition to the largest shopping center in the country (Costanera Center) and good restaurants that make this area a popular after-work destination as well. However, those who choose to live in Providencia generally do so for its green spaces, the security, the tranquility of its streets and the landscape. I recommend that you try Insaciables Pizza (Hernando De Aguirre # 148), visit the department stores and small clothing galleries on Avenida 11 de Septiembre and go to see a show at the Oriente Theater.
Las Condes
Las Condes, also called Sanhattan, in reference to Manhattan, is dominated by imposing glass and steel buildings. It is perceived as a safe, quiet neighborhood that looks to the future. Without a doubt the ideal option for business travelers. Here you will find the most exclusive experiences in the city.
Alonso de Córdova
Alonso de Córdova and Nueva Costanera avenues are full of shopping centers, stores and shops. It has all the imaginable services available, a very pleasant social environment, great opportunities to connect with companies and people of interest, luxury condominiums and hotels, demonstrations of modern architecture, the most innovative restaurants that set trends throughout the continent, and much more, which makes it the most expensive sector in Santiago de Chile and in the entire country. In addition, its proximity to the mountain range makes it an ideal place for ski lovers.
Santiago Centro
Santiago Centro is a desirable location given its ease of access to nearly all parts of the city. It has a wide range of offices, well-known companies, services and public transport but apartments can be smaller and additional costs such as parking can add up. Keep in mind that constant social movement also generates more noise and pollution.
It is preferred by students when it comes to renting because it has a large number of major universities. If you want to find better prices, you can live near the Central Station or between Pajaritos and Los Héroes. Bellas Artes, Republica, La Moneda, Brasil, and Yungay are all cultural hubs and popular areas in which to live.
Don't be afraid to contemplate the rest of the areas as well. All of them have their charms and downsides. Many suburban communities are where you will find the greatest value.
Find an Apartment in Santiago
Sometimes looking for accommodation in a city we do not know is like flipping a coin: it can be very good or lead to stressful first days, especially if we do not speak the local language. Don't stress out in advance. The city is full of accommodation offers and with these tips you can be more efficient. Let the length of your stay help guide your apartment search.
Facebook Groups
The most common option, believe it or not, is to look at Facebook Groups. "Roommates and Flat Finder, Chile", "RoomMate and Flat Finder Santiago" and "ROOM MATE AND FLAT FINDER (CHILE)", are the most used ones. Post what you are looking for including location, price range, amount of rooms and any details that you consider essential and people will write to you. Through this means I obtained 30 offers of places and more than 10 local people offering to help me free of charge and sincerely. That's how efficient Facebook groups are in Chile!
RoomHogar.com
RoomHogar.com is a great English-language resource for finding luxury apartments and rooms in different parts of Santiago. They are the favorite choice for expats, exchange students and others due to the simple requirements. They only ask for an advance rent payment, security deposit and a very competitive commission.
Other sites
Homeurbano, Portalinmobiliario, and the classified website Vivastreet are cheaper options but also good ones to start looking for accommodation. Although they tend to list prices by the month.
Craigslist is another decent resource particularly for classifieds aimed at North Americans, but if you are here only for a few months you should check Booking.com and Airbnb, as they also give great deals for people wanting to stay a few months.
Renting a room in a shared apartment or house is economical and oftentimes fun. CompartoDepto, which literally means "share flat", is a good resource for finding shared apartments, although you will need to use Google Translator as it is mainly in Spanish. You can either use the "Search" button or wait for people to reach out to you. The experience of sharing an apartment in Santiago can be incongruous at times. You will find everything from small studios for two people to huge colonial houses.
Couchsurfing.com is a free opportunity for those who are going to stay less than a week and like adventure. Couchsurfing connects you to a network of hosts and friends for your future traveling needs. You can even participate without hosting or being a host. It offers forums, planned events and meeting people who can help show you around new places.
Santiago has so many places to offer that you don't need to look for accommodation in advance. Keep in mind that Chile has one of the highest cost of living in South America so it is a good idea to check all the daily costs before coming here. On average, renting a room in Santiago will cost you between 300 and 600 USD.
The prices of utilities can be surprisingly low or unpleasant depending on the place. Make sure you ask if the price of utilities is included in the rental price or if it is a separate fee. If it is separate, try to determine how much it will be. Some accommodations have utilities rates as low as 14 USD per month, but others can skyrocket to 200 USD or above. Some factors that can affect utilities are whether the building has a pool, gym or a sauna. Also, if the building is older and requires you buy your own tanks of gas. Yes, this could happen for real.
Good luck and have some fun looking for a new place to stay!
Cheap Places to Stay in Santiago
If you want to live in Santiago de Chile spending as little as possible, just look in areas that may not have all the luxuries and surroundings, but that do provide the added value of living in the city.
The least expensive, safest and friendliest municipalities are located south of the capital. Some of them are San Miguel, San Joaquín and Macul. San Miguel has quality public spaces, access to the metro connected to bus line 2, a large investment in infrastructure and security by the municipality and rents of around USD 250 per month. San Joaquín has a metro, an important industrial park, high employment opportunities and it is cheap too. Macul, located further south, also has low rent levels, despite having a good quality of life, employability, and economic diversity.
In addition, there are portals like dadaroom.com where you can find a roommate. With this method, many people who want to live in central Chile spend less.
Another option is to rent a room in a homestay with prices that vary between 180 and 400 USD. The portals that offer rooms are Airbnb, Housing Anywhere, Viva Street and Comparto Depto. The latter is the most used by locals and offers better options in terms of quality / price.
If you are looking for cheap accommodation for a short period, with a lower price and also where you can meet travelers, Hostal Providencia, Santiago Backpackers Hostel and Hostel Merced 88 are three good options with a good quality / price ranking.
Chile Visa for Santiago
To enter the country, you must have a Visa, issued by the Chilean Consulate. However, Argentines, Brazilians, Paraguayans and Uruguayans only need to carry their national identification documents, while citizens of the following countries do not need a Visa:
Germany, Argentina, Australia, Austria, Belgium, Bolivia, Brazil, Canada, Colombia, Costa Rica, Croatia, Denmark, Ecuador, El Salvador, Spain, United States, Finland, France, Greece, Guatemala, Ecuador, Holland, Honduras, Hungary, Indonesia, Iceland, Israel, Italy, Japan, Malaysia, Morocco, Mexico, Nicaragua, Norway, New Zealand, Panama, Paraguay, Peru, Poland, Portugal, United Kingdom, Czech Republic, Dominican Republic, Singapore, South Africa, Sweden, Switzerland, Turkey, Ukraine, Uruguay, Venezuela.
Those who wish to extend their stay, must process a visa extension before their expiration to avoid being fined.
Foreigners who need a tourist visa can choose between a single or multiple entry visa. It can be obtained through the Government Visa Section. The tourist visa does not allow you to reside permanently or carry out paid activities in Chile. 
The requirements are:
Valid passport for a period longer than the requested stay in Chile.

Passport size color photograph with a white background.

Criminal Record Certificate issued by the DCPJ, legalized by the Ministry of Foreign Affairs.

Accreditation of financial solvency, through a copy of the bank account, or other means that certifies the possession of at least 60 USD for each day of stay.

Valid hotel reservation, or Letter of Invitation from a Chilean resident, signed before a public notary.
Culture and Food in Santiago
Chilean gastronomy fuses the ancestral with the recipes of its immigrants, resulting in a perfect mix between indigenous tradition, the colonial contribution from different parts of Europe and avant-garde. These elements have shaped what is known today as Chilean cuisine, which stands out for its flavor, its ingredients and the color of its dishes.
The country has three macro gastronomic zones: the gastronomy of the north, the center and the south. Meant to share in a group, it has typical dishes such as ajiaco, anticuchos and desserts such as alfajor or pan de pascua. Among the drinks, the chicha (from the fermentation of corn) or the Chilean pisco, from the brandy family, stands out.
I also recommend you try the charquicán that is prepared with beef, machas a la parmesana prepared with seafood and Parmesan cheese, sopapillas in the street stalls as an aperitif, curanto that is prepared in a hole in the ground covered with stones that are heated with a bonfire, and chorrillana which is the most powerful typical Chilean dish on the list: fried potatoes with meat, eggs and onion.
The Boragó
The Boragó restaurant (Nueva Costanera 3467) in Santiago de Chile, is second on the Latin America's 50 Best Restaurants list. On the outside, the restaurant looks like a cube. Inside, the dining room has earth tones and an internal garden with robust wooden tables and sheep's mantles to support the trays. Most of the clients are foreigners, the waiters speak English and fulfill the role of culinary tour guides.
Here they have their own way of roasting the lamb by placing it tilted almost over the grill for 12 hours. The dishes may seem strange to the palate at first because they are highly innovative, which took Chilean society a while to get used to. They even have a gastronomic research center (Conectaz).
In Liguria (Av. Providencia 1353), you can also travel around the country without getting up from your chair. There you will find national dishes with flavors in all their splendor acclaimed by international chefs and by the Chileans themselves.
In the La Vega Chica market (Artesanos 721), located in the Recoleta commune between the Central Vega and the Mercado de Abasto Tirso de Molina, you can eat a good plate of pomegranate beans for 3 USD, buy a kilo of avocado, drink a freshly ground coffee and meet the most renowned chefs in the city, turning your day into a unique experience.
In the city you can find traditional foods for all budgets and tastes, which allows you to fill your belly and have the energy to explore it throughout the day.
Santiago Nightlife
Put on your best clothes, prepare yourself for the music and enjoy some of the world's best nightlife. Chileans are said to be more reserved than the rest of South Americans, but that doesn't apply to Santiago's nightlife where it is enjoyed as if there were no tomorrow.
Santiago's night starts late. Locals have a late dinner, then they meet up with friends for drinking at home and then they go to a bar or a disco. Most bars open at 11 pm, fill up after  1 am and close their doors at sunrise.
Going out in Santiago
There are three main areas in the nightlife of Santiago de Chile: Bellavista, Vitacura and Ñunoa. The most famous of the night scene is Bellavista. Located on the banks of the Mapocho River, it has a wide range of bars, restaurants and nightclubs. La Casa en el Aire offers candlelight dinner and live music, while at the small Club La Feria, housed in an old theater, you can listen to famous house, techno and electro DJs.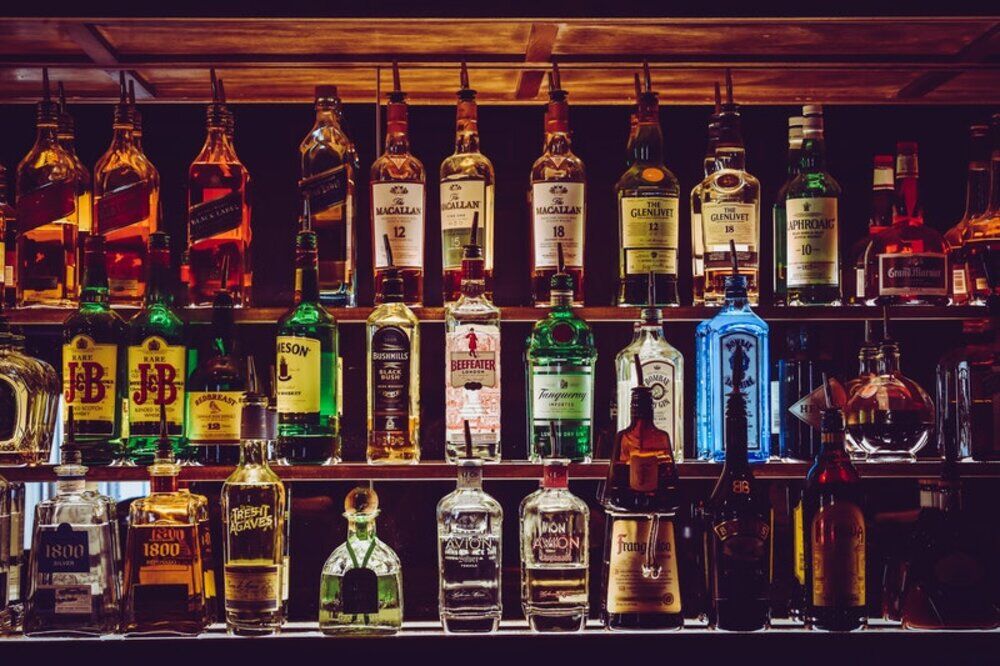 The Vitacura neighborhood, located to the northeast of the city, is less modern, posh and elegant than Bellavista, although here you will also find a large number of bars, restaurants and nightclubs. La Previa is the ideal start point for dinner or a cocktail. I recommend that you then make your way to Las Urracas, a sophisticated lounge bar that has a restaurant and a nightclub. If you prefer to try another one, Club Eve is the most exclusive nightclub in Santiago, with a strict admission policy, a VIP area and a restaurant that is open until 5 am.
Another option is the rhythmic Ñuñoa, which offers places like the Santiago Jazz Club, inaugurated in 1943, where famous artists such as Louis Armstrong and Herbie Hancock played. The area around Plaza Ñuñoa is lined with cafes, and rock & roll lovers flock to bars like Batuta, House Rock, and Rock y Guitarras. If you are one of those who appreciate a good craft beer, I recommend that you try HBH bar.
Another must see in this destination are the Lastarria and Yungay neighborhoods, taken over by artists and bohemians. Depending on your taste, you may be interested in taking a walk there.
Have you already toured all these neighborhoods? Which one do you like the most?
Things to do in Santiago
Tour The Historic Center

The first point to go, and the closest one, is the historic center. There you can visit the superb Palacio de la Moneda (the most emblematic building in the country and headquarters of the president of the republic), Plaza Las Armas where Santiago's Cathedral is located, the main headquarters of the Catholic Church in Chile, and the National Historical Museum, among other attractions.

Visit Bellavista

Bellavista, a neighborhood with a marginal past that flourished in the 80s while maintaining its original architecture, today is one of the most bohemian and cultural places in the city and also the center of nightlife. The Patio Bellavista is a good place to start walking aimlessly. It is a fashionable complex full of bars and restaurants, where you will find food from different parts of the world, signature cocktails and live music. In addition, in its streets you will find cultural halls, theaters and discotheques.

Here you can also discover the classic tourist spot in the city: La Chascona, one of the three houses of Pablo Neruda. Neruda is one of the most influential poets of the 20th century and La Chascona, the house built in 1953 in which he lived with Matilde Urrutia, his third wife, until his last days. Today it is a museum declared as a National Monument in 1990. It houses the author's collections and it is the headquarters of the Pablo Neruda Foundation.

See the View from Cerro de San Cristóbal

From Bellavista and by funicular you can go up to the best panoramic point of the city: the Cerro de San Cristóbal. If you are lucky and the sky is clear, you will see on the other side of the city the imposing mountain range of Los Andes. Its 880 meters can be climbed on foot or by funicular. Once at the top you can visit the Japanese Garden, the Mapulemu Garden and a lot of trails for outdoor walks.

Hang Out at Lastarria Neighborhood

It is worth investing a day to explore the picturesque Lastarria neighborhood, full of cafes, bars and designer shops. You can visit the Museum of Fine Arts and the Gabriela Mistral Center (GAM), two of the most important cultural centers in the city.

Shop at Sanhattan

Sanhattan, the nickname with which the financial district was renamed referring to Manhattan, is the preferred neighborhood for shopping. Between purchases, I advise you not to miss the sunset from the 62nd floor of the Gran Torre Santiago, the highest in Latin America. The sun sets behind the San Cristóbal hill and creates a unique colorful effect on the city. Go early because it is very likely that you will have to queue to enter.

Walk Around Cerro Santa Lucía

Cerro Santa Lucía is the most visited in the city and is in the heart of Santiago. At only 69 meters, it is a garden where you can get lost among ponds, fountains, statues and terraces, where you can breathe a certain European air.

Take a Trip to Cajón del Maipo

Cajón del Maipo. Photo by Guada Araoz

75 kilometers from Santiago is the Cajón del Maipo, an ideal place for a day trip. There El Yeso Reservoir frames the perfect photo between its turquoise lagoon, the snow-capped mountains and the huge birds that usually cross its sky. You can hire an excursion or go on your own by car. In winter, keep in mind that the last part of the route is not paved and is filled with snow. If you stay to sleep in the area I recommend La Petite France, a very comfortable hotel restaurant.

Go Skiing

Santiago de Chile is located just over 40 kilometers from the Andes Mountains. From there you can access three ski resorts that make up the largest skiable area in South America: El Colorado / Farellones, La Parva and Valle Nevado. The three of them are a good option for a weekend outing during the winter.

Explore the Vineyards

The city is also surrounded by vineyards less than an hour away from the center, which contrast with the snowy peaks. Chile is known worldwide for its wines, because the valleys, the type of soil and the climate caused by having the mountains nearby, create ideal conditions for the cultivation and production of a wide variety of wine strains. The closest vineyards are Concha y Toro, Cousiño Macul, Undurraga, Santa Carolina and Santa Rita wineries.

Have Something to Eat

Finally, eating is one of the best things you can do in Santiago. Its gastronomic offer is an interesting mix between the indigenous tradition, the colonial contribution of different parts of Europe and the avant-garde of our times. The specialty is seafood although they also handle well red meat. If you prefer to taste the fruits of the sea at home, in the Central Market you will find fresh merchandise. Before leaving the city, I recommend that you visit Boragó restaurant, which is second on the Latin America's 50 Best Restaurants list.
Best Time to Visit Santiago
Santiago de Chile is located 500 meters above sea level and at the foot of Los Andes. It is surrounded by peaks over six thousand meters high, which makes its climate a continental Mediterranean; a little colder than the Mediterranean climate.
Summers run from November to March and are relatively hot and dry with temperatures up to 35°C and average lows of 11°C.
Winter, from June to August, is the rainy season, although on average it only rains 37 days a year. Annual precipitation ranges around 300mm, with June and July being the rainiest months.
In winter, the average maximum temperatures oscillate between 14°C/16°C while the minimum around 3ºC. Winters are humid, with cold mornings and generally cero snow. There is usually a lot of fog between May and August, which adds to the pollution making it difficult to see the panoramic view from the hills.
Due to its mild climate, Santiago can be visited throughout the year, although the best time to go is the hottest and driest months between October and April.
Living in Santiago
Santiago Transportation
To move from one point to another inside the city, I recommend using bicycles. Obviously, being very careful and to have them locked up at all times. There are many cycle tracks throughout the city on roads that are functioning very well.
In addition, the public transport system offers different alternatives such as the Transantiago (urban buses or "micros"), subways, taxis and "colectivos", which will take you through almost all of Santiago. The payment method is only with the Bip prepaid card, which can be purchased at any Metro station or at the Bip Centers. The card is charged at the different Charging Points and Bip Centers distributed throughout the city, or at all Metro stations. The Bip card is not personalized, therefore it can be used by more than one person.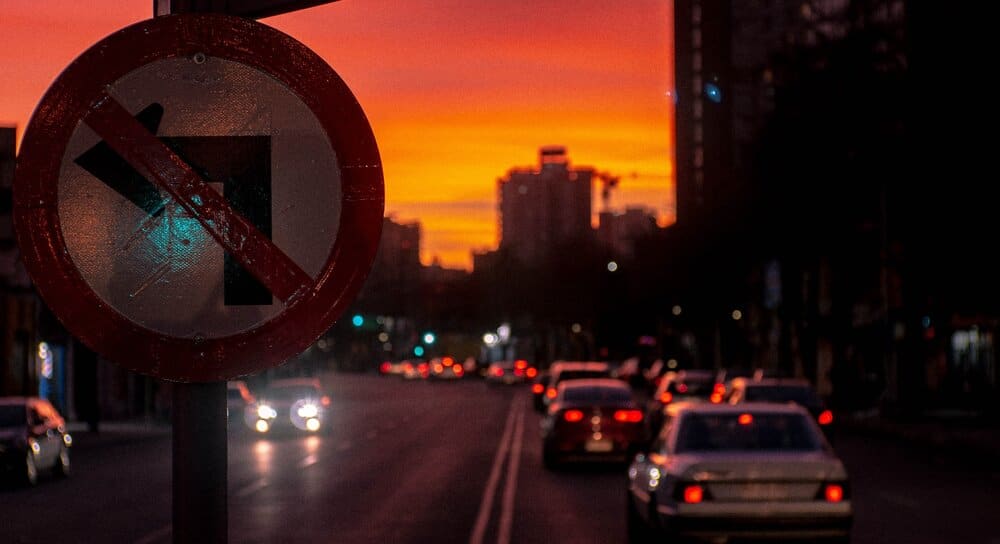 Buses in Santiago run both day and night. The hours go from 5:30 am to 1:00 am, where the buses travel with a normal frequency. The night schedule, with a lesser frequency, goes from 1:00 am to 5:30 am.
For those who want to visit the city in a more touristic way, there is the Transantiago Cultural Circuit, which consists of 15 stops of historical and cultural interest in Santiago. This service is available every Sunday from 10:00 am to 6:30 pm.
The Metro in Santiago de Chile has 5 lines that cover a large part of the city. Just try to avoid it at peak times between 8 and 9 am and between 6 and 8 pm.
The taxis are black with a yellow roof and an orange patent. This means of transport is relatively inexpensive, and taxis can be found throughout Santiago and at all times. There is no defined rate per destination, but a taximeter measures the distances traveled. If you want to book a taxi in advance, you can use radio taxis, which are safer and slightly more expensive.
Colectivos
Another common means of transport is the "colectivos", which are similar to taxis but are shared between four unknown people. In general, they have distances and prices established per person. They are cheaper compared to taxis, and they usually wait at the exit of the most important metro stations and in other central points of Santiago. You can distinguish them by their completely black color and a small poster on the ceiling.
Fitness and Health
Healthcare in Santiago consists of a mix of public and private systems. Expats can expect affordable and high quality medical treatment for both sectors. Santiago has modern equipment and facilities and it's position is similar in ranking and expenditure to Australia and Denmark.
Chilean nationals and residents have access to free public healthcare but the facilities of the public government hospitals available are not usually as sophisticated as those in the private sector. Also, long waits are common and English may not be spoken. 
The private sector has many doctors that were educated overseas and are able to speak English. Hospitals are usually public facilities, while Clinicas are typically private hospitals. Santiago has some excellent private hospitals like Clinica Las Condes and Clinica Alemana de Santiago, two of the best and most expensive private hospitals in town with English and German speaking staff.
If you don't have a residency card, insurance is practically a must. There are many companies that provide health insurance for expatriates in Chile like Allianz Care, Cigna Global and Foyer Global Health.
For most health issues you will need to make an appointment to see the doctor at your local hospital. There, a general practitioner will recommend you to the appropriate specialist. Don't worry if you have an emergency, you can go directly to the hospital and pharmacies are often open 24 hours.
Santiago People
Chileans are ethnically a mixture of Europeans and South American natives. Few Africans were brought to Chile as slaves during colonial times because a tropical plantation economy didn't develop here. After independence English, Italian, and French merchants established themselves in Chile and joined the political and economic elites. During the second half of the 19th century an exceptional number of German and Swiss people came to the country and, during the 20th century, small numbers of displaced eastern European Jews, Christian Syrians and Palestinians arrived. The Araucanian Indians form the only significant ethnic minority.
Many of the local people living in Santiago have never left their home country and are relatively isolated from the rest of South America. This means that they like tradition and have a strong sense of cultural identity based in the Spanish language and the Roman Catholic religion. Though, once sleepy and conservative, Santiago is changing fast and today you see a great mix of colors, tastes and spirits.
Knowing some Spanish is vital for being accepted but also because most Chileans don't speak English. It is a good idea to start with Spanish lessons as it is a great place to practice. Though, they have a unique accent that can take some time getting used to. 
Making Friends in Santiago
The circles of friends are usually closed and difficult to access. However, the people of Santiago are friendly, considerate and open with foreigners. it may take a bit of time to enter the capital's social circles, but once inside one, it is easy to meet more people. Your new friends will introduce you to their friends, family and acquaintances inviting you to each event of their lives. You will be one of their family.
I advise you to contact locals before arriving through forums on Facebook, Couchsurfing.com, apps to practice English and, perhaps, others like Tinder.
Santiago Insurance and Medical Care
Before traveling to Santiago de Chile, there are some pre-travel vaccinations you should take into account. There aren't any specifically required vaccines but some of them are still recommended. For example: polio, measles mumps rubella, hepatitis A and B, and typhoid. 
Also, if you don't have a residency card, insurance is practically a must. There are many companies that provides health insurance for expatriates in Chile like Allianz Care, Cigna Global and Foyer Global Health. If you are traveling for a short period of time, I recommend hiring a travel insurance agency like 365 Assist that has many providers in the area.
Make sure you are fully covered by reading our full Digital Nomad Travel Insurance guide.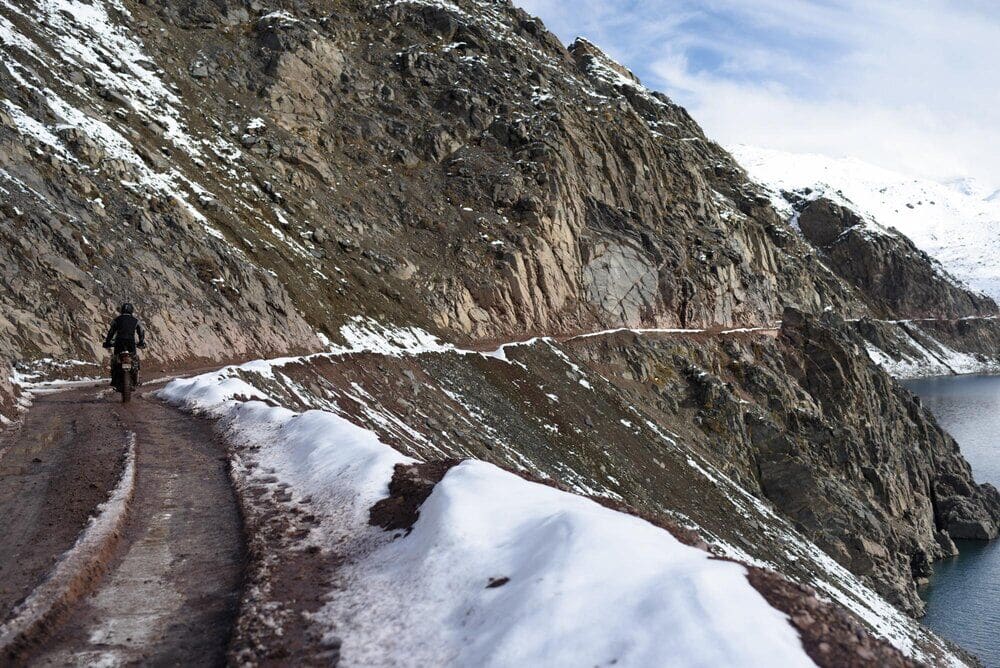 Jobs in Santiago
Searching for a job in Chile can be challenging but it doesn't need to be discouraging if you take on board a few key points. Chile's growing economy is in need of individuals to help develop Chile's standards. To be legally employed in Chile you will need a working visa based on a contract with an employer. Obviously, a transfer within the company might be the simplest solution to these questions. If you are looking for a job for yourself, take into consideration that positions in technical or professional fields are strict about qualifications and higher education certification is generally expected.
Below is a selection of helpful resources for searching for employment opportunities as a foreigner in Santiago de Chile.
Linkedin, last but not least, is a huge professional social network that can help you to build your contact network in the field and location of your interest. Chileans use it on a daily basis as contacts are the most important resource in South America. 
Also, large businesses will publish available positions on their websites and local newspapers and classified websites will advertise work opportunities. Another alternative is to look at the bi-weekly classified paper El Rastro.
If you come with the idea of teaching English, you can search in the web pages of ESL Employment, Total ESL, ESL Cafe, Tesall, Footprints recruiting and Transitions Abroad. 
For a volunteer job at an organic farm, a lively bar or a trendy hostel, check out the Backpackers website.
Check out our in-depth Digital Nomads Jobs Postings to find the best jobs available for Digital Nomads.
Nomad Friendly
Value for Money
Internet
Workspace
English
Food
Safety
Health
Transportation
Friendly
Quality of Living
Cost of Living Santiago
While Santiago is still affordable compared to European and North American capitals, the city is more expensive than many other Latin American capitals. As in many places in Latin America, there is no middle ground and you have to choose between two extremes. The options are wide: from little comfort for a few dollars to incredible places to stay with a good price-quality range. The same goes for food and transportation.
You should plan to spend between 70 and 100 USD per day per person if you don't want to be on a budget. Prices for an apartment for one or two people start at 350 USD per month, and you can find one with two bedrooms and even a gym and swimming pool for 600 USD. Meal prices in Chile can vary, the average cost of food in Chile is 17 USD per day and one day of local transportation should be around 10 USD. Take into account that breakfast prices are usually a little cheaper than lunch or dinner. Also, taxi rides in Chile are considerably more expensive than public transportation. A short taxi ride is about 4 USD and a metro ride around 1.5 USD. 
Entertainment and other activities typically cost an average of 30 USD per person, per day. This includes admission tickets, day tours, and other sightseeing expenses. But you will probably not be doing this every day. How much does alcohol cost? A beer can cost between 1.30 and 3 USD.