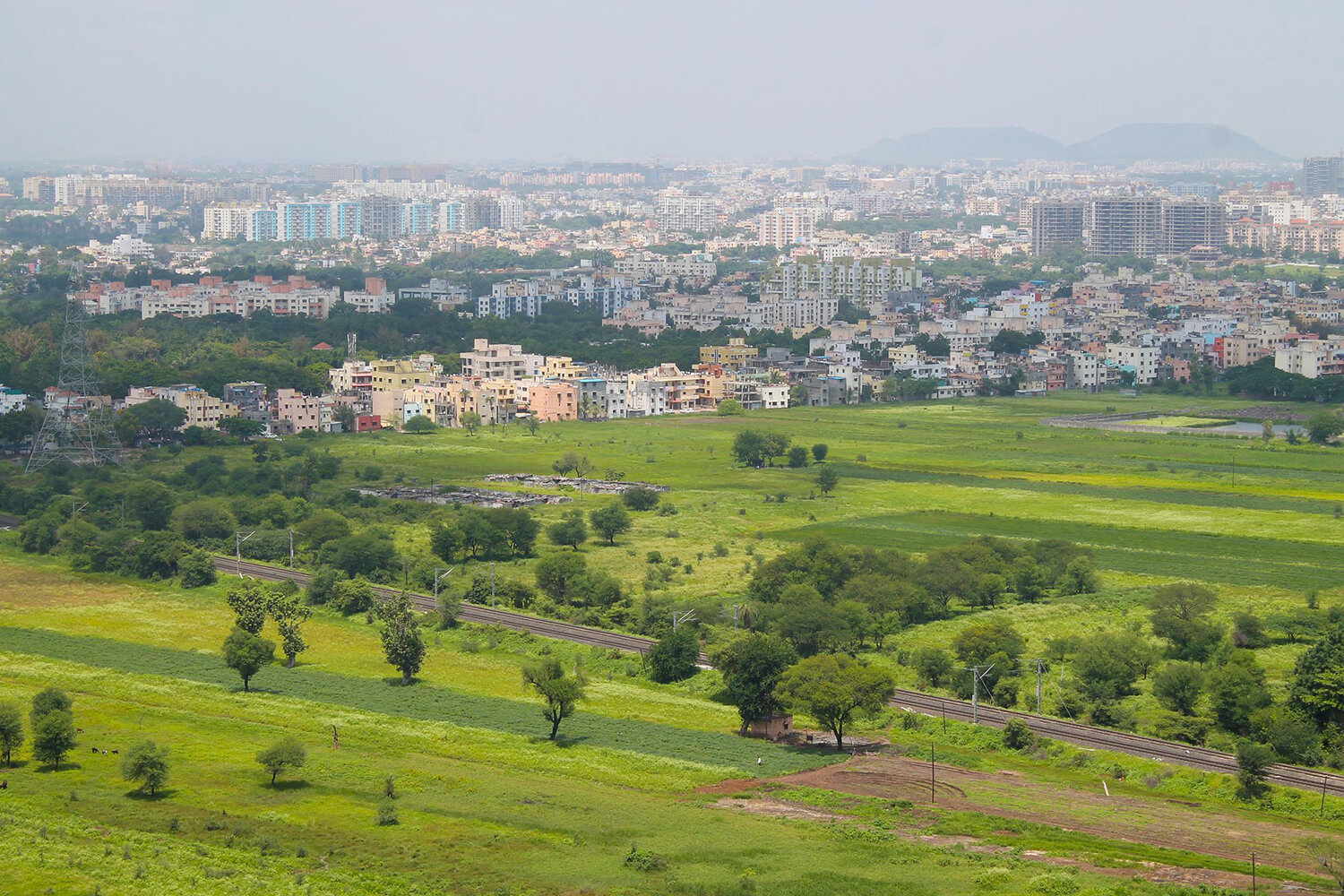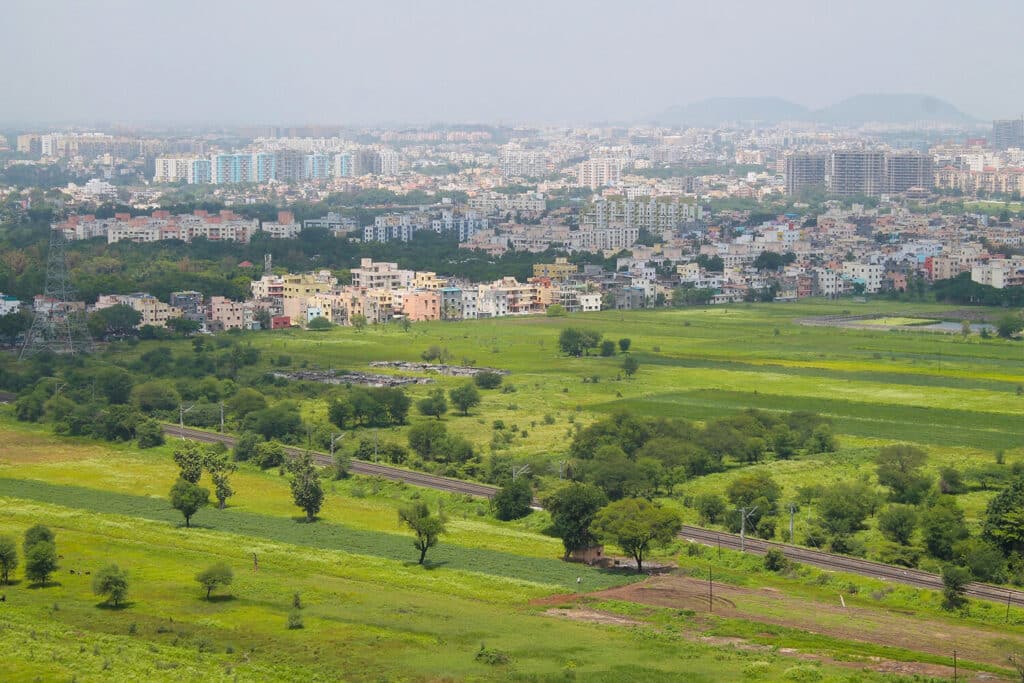 A Digital Nomad Guide to Pune
Just a three-hour drive away from the famous city of Mumbai lies another glorious city called Pune, the Queen of the Deccan. Owing to its historical, cultural, and political importance that dates back to more than a thousand years, today Poona, as the locals know it, has become the cultural capital of the state of Maharashtra.
Pune was reigned by several rulers like the Ahmadnagar Sultanate, the Mughals and the Adil Shahi dynasty. The city first rose to prominence in the 17th Century as the centre of power for the Maratha Empire. Since then, it has been known as 'the land of the Marathas'. In 1817, Pune also became the capital of the Bombay Presidency under the British rule. Thus, it became a significant centre of mass-agitation during the freedom struggle. Now-a-days, tour guides in the city provide information about Pune's historical past while giving a tour of major tourist spots like Shaniwar Wada, Sinhagad and Shivneri Fort.
Pune has made rapid progress in the past few decades. Today, it is an important city in terms of its industrial and financial development. Several automobile manufacturers and related businesses have made substantial investments in Pune. As a result, the city is one of the country's most powerful human capital and economic growth engines. Similarly, Pune has won the title, 'Oxford of the East' due to its extensive network of colleges and universities. This has empowered an IT revolution in Pune, making it the second biggest software hub after Bangalore.
As if this was not enough, Pune also has beautiful weather and picturesque views almost all year round. The area surrounding the city includes the majestic Sahyadri Hills, the Balaghat Range, and the Mahadeo Hills enclosing the northern Bhima River Valley. This is why it is a perfect hill-station for the city folks to relax and unwind. Many young people believe it is a better place to make a livelihood because real estate is inexpensive here despite being spacious and attractive.
Nomad Friendly
Value for Money
Internet
Workspace
English
Food
Safety
Health
Transportation
Friendly
Quality of Living
Living in Pune Overview
| | |
| --- | --- |
|  Meal, Inexpensive Restaurant | $3.35 |
| Domestic Beer (1 pint draught) | $2.68 |
| Cappuccino (regular) | $1.86 |
| Loaf of Fresh White Bread (1 lb) | $0.45 |
| Water (1.5 liter bottle) | $0.38 |
| One-way Ticket (Local Transport) | $0.33 |
| Basic Utilities (Monthly) | $32.27 |
| Internet | $11.85 |
| Fitness Club (Monthly) | $21.165 |
| Apartment (1 bedroom) in City Centre | $214.89 |
Currency: Indonesian rupiah (Rp)
[erw_exchange_rates_widget lg="en" tz="0″ fm="IDR" to="EUR,USD,GBP,AUD,JPY,RUB" st="primary" cd="" am="15000″][/erw_exchange_rates_widget]
ATMs
Max Withdrawal: Rp 3,000,000
Withdrawal Fee: Rp 30,000 – Rp 50,000
Use of Credit Cards: Mostly Cash
Digital Nomad Personal Experience in Pune
Pune has always been a lovely getaway from the monotony of the city-life for me. Growing up in Mumbai, it was reassuring to know that no matter how stressful or busy my week had been, I could always escape to Pune for a restful weekend. When I think back on my life, I realise that some of my most memorable experiences occurred in this magnificent city: my first road trip, my first trekking adventure, my first summer camp, and even my first outstation train excursion. Believe me when I say that everything was highly memorable!
The first thing that draws me to a city is its historical spaces. Therefore, some of my best memories here have been exploring old and rustic cafés like Dorabjee & Sons, Café Goodluck, Badshahi, George Restaurant—the list goes on. I visited these places because they are iconic landmarks. Their true legacy, however, is displayed in their centuries-old cuisine dishes. Once you taste their specialties, you'll undoubtedly be left wanting for more.
Pune has its own way of enticing you. You'll never run out of things to do in the city since there's always something going on. The best part is that you'll meet people from all walks of life here. Whether you're searching for something fun and exciting or something calm and restful, Pune has it all; so, walk into that club or join a bunch of strangers on a random trek—I promise that the experience will never end without you making at least one friend to take back with you.
If you are a digital nomad looking for a home in the city in India, you must consider Pune. This guide will help you with every little detail you need to know before making a move here.
Work in Pune
Pune, Maharashtra's second largest city, has a number of co-working spaces and cafés that a digital nomad can work out of. Some spaces even have spectacular views that the neighbouring city, Mumbai fails to offer. Furthermore, the charges to use these spaces go as low as $5 per day.
Best Places to Work in Pune
91 Springboard
With branches in major cities in India, 91 Springboard boasts of its culture, 'Workspace Redefined.' Along with a co-work that can house up to 1200 digital nomads, they also have a gaming and chill zone. Other facilities include open and dedicated workstations, private cabins, conference rooms, high speed WiFi, and an in-house café.
Location: Sky Loft, Creaticity Mall, Yerawada
Friyey Space
https://www.instagram.com/p/CKYJi67LZHw/?utm_medium=copy_link
A co-working space during the day and a lounge at night—Friyey is a vibrant place for any digital nomad to work out of. Currently, they have three operating spaces within Pune itself. With super-saving packages that include parking spaces and unlimited tea and coffee, Friyey also has a low-cost menu that you can order from while working. Moreover, the place offers a 3-day free trial that you can avail by booking on their website.
Locations: Mr. Rabbits Bar & Burrow in Baner, Copa Villa in Wakad, and Bollywood Brewing Company in Kalyani Nagar.
Synergy
With inspiring interiors, Synergy offers both co-working as well as office spaces that are designed carefully to suit any person who would walk in here. It is perfect for digital nomads as well as companies that are looking to rent out an office in Pune. Besides all the basic amenities, Synergy also provides a tea/coffee dispenser, business-class printers, virtual offices, a café, and abundant parking.
Location: Phoenix Market City, Viman Nagar
DEF Center
https://www.instagram.com/p/BiulRw4HHw8/?utm_medium=copy_link
At DEF Center, art meets work. Doubled as a professional studio, this co-working space is best for design professionals. Apart from flexible and fixed desks, DEF also offers artist management services, and a studio partner program for photographers. It has video recording equipment, scanners and printers, personal lockers, and Mac computers. The space can also be used to conduct workshops or jamming sessions.
Location: Mangaldas Road
Inscape
Pune's first wellness based co-working space, Inscape has created an ergonomically designed peaceful space to energise and inspire you. Surrounded by glorious nature, the environment here is so calm that it allows you to be creative. The property also has a wellness café and weekly events that anyone can participate in. What's more? They even have a separate reading room!
Location: Ragvilas Society, Koregaon Park
Café Peter
https://www.instagram.com/p/CKlVVLYBlqe/
The beautiful telephone booth entrance is the first thing that will attract you towards this space. But wait till you taste their fusion of Indian, Korean, and British cuisines, that's when you'll really fall in love with the place! Along with the exquisite cuisine, Café Peter is also known for its strong WiFi. Due to its popularity and culture, this is a great place to meet new people in town.
Locations: Viman Nagar, and 8 more outlets in Pune itself.
One O Eight Lifestyle Café
Famous for its organic food, One O Eight Lifestyle Café is perfect for anyone who hates to binge on junk while working. Apart from that, the café also offers a myriad of coffee brews that are worth tasting! Along with soft background music and fast internet, this place is just perfect for the body and soul.
Location: Behind Blossom Boulevard, Koregaon Park
 The French Window Patisserie
https://www.instagram.com/p/BtXm5q8HINi/
Situated in a quiet bungalow, this Parisian café—The French Window offers a variety of breakfast items, salads, patisserie, and desserts. Whether it's Aero-press, French-press, or pour-over, their coffee is to die for! They have a steady internet connection and a spectacular view out front. All in all, this café is gorgeous to work out of with its antique white chairs and a counter full of sweet nothings to munch on.
Location: Next to Malaka Spice, Koregaon Park
 Mocha
https://www.instagram.com/p/B47CGNlFfMr/
The well-designed ambience and spectacular food with a perfect blend of ingredients, flavour, and texture makes Mocha Café a must-try place in Pune! Accompanied by outdoor seating and fast internet, Mocha is an ideal space for a digital nomad to work out of.
Location: Power Plaza, Koregaon Park
Best Places to Live in Pune
Best Neighbourhoods
Over the years, Pune has developed a nuance modern identity compared to other smart cities in India. Numerous people who want to live in a pleasant metropolitan setting love it because there are many stunning landscapes nearby. With tales of history and elegance of a diverse city, today Pune is slowly becoming a hub for upcoming start-ups and ambitious residential projects.
While there are a lot of neighbourhoods in the city that give you the best of both worlds, these six areas are known to be the best to live a comfortable life in Pune.
Koregaon Park
One of the elitist neighbourhoods in Pune, Koregaon Park is mainly a residential area which is turning into a commercial hub today. Due to the number of good restaurants and pubs around, it is popular amongst the younglings too. It is home to the famous German Bakery and Hard Rock Café as well. The lush green surroundings and plenty of parks around are an additional perk to the inhabitants of Koregaon Park. However, if you are planning to move here, you must know that the property rates are on the higher side. 
Kothrud Baag
Kothrud was termed in the Guinness Book of World Records as the fastest developing suburb in Asia. Once a barren land, the residential areas in Kothrud are now in demand owing to their convenience and connectivity to other places in Pune. It is also an industrial area that has catalysed real estate in the neighbourhood.
Viman Nagar
The word 'Viman' translates to aeroplane in Hindi, and the place gets its name due to its close proximity to the airport. Viman Nagar has several residential buildings, two IT parks, excellent transportation facilities, and a few shopping malls. Although the place has urbanised rapidly over the last few years, one can find both luxury as well as budget-friendly accommodations here.
Pune Cantt
Alternatively known as Camp, Pune Cantt is a military cantonment area in the city. One of the hip places around, this area has become a major part of the Pune pop culture. Street food joints, vintage cafés, gastronomic restaurants—Camp is a heaven for food lovers! With multiple housing options around, this is a great place for a digital nomad to consider.
Hinjewadi
Hinjewadi is one of the most popular yet affordable areas in Pune. It has the largest IT hub in the city which works best for anyone working in the industry. With so many cheap places to eat and stay, this is an ideal location for a digital nomad. For the same reason, you'll find many young people sharing homes and living on a budget here.
Magarpatta City
A dream of farmer families has now turned into a reality. More than 400 acres wide, Magarpatta City is probably the first township in the country. It is an inspiring model for inclusive development and social capitalism. It hosts multiple corporate companies, shopping malls, educational institutions, and residential buildings.
Deccan
Named after the Deccan Gymkhana, this is one of the oldest neighbourhoods in the city. Deccan has multiple cultural and heritage spots worth visiting. The place is home to renowned educational institutes like Pune University and Fergusson College, guaranteeing tons of places to live, eat, and chill.
Find an Apartment in Pune
It is easier to look for an apartment in a city in India, if you know where to look. However, before you begin, ask yourself three questions: Which neighbourhood do you want to reside in? How long do you think you'll be there? Is there anyone you know who would be willing to accompany you? It makes your search easier if you know the answers to at least these questions. The next thing is to look for a place!
You can look for an apartment in Pune through a variety of ways. Facebook groups are one of these methods and Flat and Flatmates Pune is one such group. The questions I mentioned earlier will undoubtedly assist you in this situation. Post a request in the group or skim through the feed—either way, you'll discover something that fits your needs. Therefore, I would definitely recommend spending some time on the groups, commenting on posts, reading other comments, and asking your questions on private chats. If you don't discover anything on your own, the group will certainly provide you with assistance as well.
The other way to look for an apartment is through websites like Magic Bricks, Housing, 99 Acres, Nest Away, Makaan, and Common Floor. You'll find multiple listings of places ranging from $200 to $350 per month for a 1BHK. While these websites are the ideal places to find a house, note that they usually take a broker's fee which is roughly the amount of one- or two-months' rent.
If you're looking for a slightly aesthetic place to live in and don't mind spending a few extra bucks, you can definitely look for places on AirBnB. The good part about choosing a home on this platform is that you'll always have a host to show you places around. Additionally, AirBnBs in Pune are usually located in decent neighbourhoods. 
Apart from that, you can also check out Booking, Make My Trip, Agoda, Kayak, Yatra, Go Ibibo, and Trip Advisor to find short-term places to stay in the locality.
Wherever you stay, you'll be required to submit a photograph, a copy of your passport and/or an identification document, and your visa. Along with this, you'll also be asked to sign a lease agreement with your landlord. Depending on your stay, the owners even ask for a security deposit which can vary from one to three months' rent.
The cost of living in Pune, the food, and travel in and outside of the city is quite affordable. But it is advisable to find a home closer to your work place to avoid daily travel hassles and save some time.
Cheap Places to Stay in Pune
Because housing costs are cheaper, you'll always be able to find a suitable house within your budget. However, if you're seeking a low-cost somewhere to stay, here are some possibilities to consider!
Share a House
Pune attracts a large number of young people seeking higher education, new employment, and a more independent lifestyle. As I previously stated, you can enjoy all of the advantages of city living without the hassle of a crowded city or the high cost of real estate. People in their 20s choose this option since they may save more money by sharing their flats. This not only saves them money, but it also allows them to meet new people to hang out with through their housemates. Isn't that what most twenty-somethings desire to do?
Hostel
Since Pune is becoming wildly popular amongst digital nomads, the number of hostels here have also increased. Because of the large number of young people who visit hill stations and coastal towns on a weekly basis, the cost of staying in hostels remains low. If you wish to stay for a longer duration, hostel owners are always happy to offer good deals on accommodation, meals, and WiFi plans. Make sure you choose the proper hostel for you based on your work place and other social requirements.
Volunteer
Certain non-profit organisations have the provision for people to volunteer in exchange for stay. The duration of this programme is somewhere between two to six months. You can find these options on Work Away and World Packers. Some hostels have also implemented this programme for travellers interested in receiving free accommodation in exchange for their skills in Marketing, Hospitality, Event Planning, and other areas. Don't worry! These are not long hours of work. The people hosting these programmes also give the volunteers time to relax, explore, and do their own things.
Pune Visa
With more than 5 types of visas available for foreigners, travelling to India has become quite easy. The most common one that travellers and digital nomads opt for is the tourist visa. However, if you wish to stay in the country for longer and work here, you must apply for an employment or business visa.
The application form for an Indian visa is easily available online on the government's website. There is a non-refundable fee that is charged at the time of submission; however, this doesn't guarantee you a visa. The fee depends on the type of visa and duration of your stay. The visa takes at least three working days to be approved. A valid passport and a photo identification card are required. 
The entire procedure is completed digitally, eliminating the need for you to visit visa offices or embassies. If your visa expires and you still want to stay in the country, you can apply for an extension online.
If you believe that the visa procedures are too difficult, you can always out-source the work. There are numerous organisations that can assist you in obtaining an Indian visa. They will, however, charge you an additional fee to complete the work.
These procedures change depending on the situation and country of the visa applicant. Before making a move, make sure you check the website or with the embassy.
Culture and Food in Pune
Maharashtrians love spicy food and so do Punekars! Every meal is prepared with lots of chillies along with coconut and garlic. Some of the popular dishes include but are not limited to Vada Pav, Misal Pav, Bakarvadi, Alu Vadi, Sabudana Khichdi, Varan Bhat, and Puran Poli. You'll find at least one of these meals prepared at any occasion or festival. What can I say? The locals are as obsessed about their food as they are about their culture. A famous milkshake called Mastani, named after a Queen of the Peshwas is a drink you must-try while you're in the city!
The most popular festival of the city is Ganesh Chaturthi which is celebrated with much grandeur. The Chaturshringi Fair is another important one which is hosted during the Navratri Festival in October. Sawai Gandharva Music Festival, a three-night long musical programme and Osho Festival, a monsoon music carnival are the other popular ones.  
The true essence of a city reflects its culture, and Pune has its own historical past, cultural charm, and political significance. The people of Pune are so proud of their identity that I can't think of another place that celebrates Marathi culture so dutifully. But today, Pune has adapted a unique lifestyle—an amalgamation of traditional rituals and modern lifestyle brought together to enhance contemporary living standards. 
Over the years, Pune has been a home to many poets like Tukaram, scientists like Jayant Narikar, and revolutionary leaders and freedom fighters like Gopal Krishna Gokhale and Bal Gangadhar Tilak. This is one of the reasons why the city is so passionate about artforms like art, literature, music, dance, and even theatre to such an extent that they are now renowned worldwide.
Although the locals speak different regional languages, the most common one spoken here is Marathi. The rest of the population converse in either Hindi or English. As most of the population is Maharashtrians, they belong to the Hindu Community. But you'll find many Christians, Muslims, Parsis, and Sikhs living here in perfect harmony.
Traditionally, men in Maharashtra wear a dhoti and a kurta and cover their head with a turban, known as pagadi. Women drape a nine-yard saree, Nauvari which is worn like trousers, otherwise called as kashta saree. This is accompanied with a matching silk blouse and stunning gold jewellery which always includes a nose ring called nath. Men and women both wear kolhapuri chappals which you must buy when you're in Pune too!
Pune, in general, has exemplified the definition of culture in every way. It's no surprise that the city is known as the cultural capital!
Pune Nightlife
Contrary to popular beliefs, Pune has better nightlife than any other Indian city. Even people from Mumbai drive down to Pune for a weekend of partying. Despite so many options, the bars, clubs, and pubs here are always super crowded. I think that's what drives the night scene at any of these outlets.
Here are the some of the popular hang-out places in Pune:
Bars
The Urban Foundry
This bar offers live music, and an extensive alcohol menu—best for a day of unwinding. The Urban Foundry lies in the heart of Baner.
Cost for two: $20
Hidden Place – The Hang-Out
Hidden Place is the driving force behind Pune's nightlife. Located in Koregaon Park, this place serves great fast food and amazing drinks.
Cost for two: $16
1000 Oaks
With an elegant ambiance and an energetic crowd, 1000 Oaks is a youthful restro bar that serves an extensive range of kebab and drinks. Set your mood with their retro music for a perfectly uplifting night.
Cost for two: $17
Pubs
Effingut Brewerkz
Housefull almost all evenings, Effingut Brewerkz is mostly known for its in-house brewed beer. Take a taste of Pune's finest beer in this pub situated in Koregaon Park.
Cost for two: $23
Baan Tao
Baan Tao is the perfect spot for a couple looking to hangout and experience Pune's vibrant nightlife. This non-traditional pub is placed in Kalyani Nagar.
Cost for two: $34
The 1st Brewhouse – The Corinthians
Popular as Doolally's, the 1st Brewhouse–The Corinthians microbrewery is the pioneer of the microbrewery industry in India. This gastropub serves some delicious German classic dishes along with Indian and European cuisine.
Cost for two: $27
Clubs
The House of Medici
Located in the Westin Pune Koregaon Park, the House of Medici provides an elegant space with dark wood, chandeliers, and dancing in a nightclub and restaurant.  DJs often play until 3am and entry for women is often free. 
18 Degrees
With unusual interiors, palm trees, and boat trees, 18 Degrees will sweep you right off your feet! Located in Pimple Saudagar, this one is a high-end club in the sea of clubs in Pune.
Cost for two: $28
Things to do in Pune
Pune is a vibrant city. Its history and culture can be fully appreciated through participating in the city's many activities. It's an interesting place, but it's a little different from the rest of the Indian tourist destinations.
If you're looking for some things to try in Pune, look no further!
Visit the historical Shaniwar Wada

Shaniwar Wada is a well-preserved fort ruin and history enthusiast's dream! This fort used to be the capital of the Peshwa rulers until 1818, when the British East India Company took over. The ruins now tell the long-forgotten magnificence of the Maratha Empire. One of the finest architectural legacies and a major tourist attraction, Shaniwar Wada must be on your bucket list when you visit Pune!

Climb 103 steps to Parvati Hill

A hillock at the South of Pune, Parvati Hill is one of the most picturesque places here. At the top of the hill, one is greeted by a panoramic view of the city and the nearby valley. Under a new moon sky, the city appears fully lit and magical from here. There is a 250-year-old Devdeveshwar Temple that is worth checking out! Trek to the top, pay your respects, and discover the beautiful history at the temple's museum.

Eat at Kayani Bakery

As Pune is home to many Parsi and Irani families, you'll find a lot of cafés and restaurants here run by the members of the community. One such outlet is the Kayani Bakery which is more than 50 years old. Their fresh baked goodies are so famous that people gather in long queues even before they open their doors in the morning. Kayani's delicious Shrewsbury biscuits simply melt in your mouth. Aside from that, you can always try their milk bread, mawa cake, ginger cookies, and khari biscuits.

Fly in a two-seater sailplane

Have you ever wanted to fly a plane? If that's the case, don't miss out on this once-in-a-lifetime opportunity. Head straight to Hadapsar in Pune and enjoy a thrilling adventure in the clouds. The flight will provide you with a bird's eye view of the city without the noise of an airplane. What's more? The gliding centre offers this service for just $3. Isn't that fabulous? To take advantage of the experience, make a reservation in advance.

Take a trip to the Aga Khan Palace

Aga Khan Palace was established in 1892 to generate employment in the region after a famine. During the British Raj, this place served as a prison for Mahatma Gandhi. The building is now surrounded by large trees and is a wonderful spot to walk. It also houses a Gandhi Museum, which provides insight into Gandhi's life in this city. A library and a Khadi handloom store are also available.

Have a tandoori chai

You must never miss a good cup of tea in India especially when it's tandoori chai! This lip-smacking beverage can be found in the bylanes of Kharadi opposite the Zensar building. Tandoori chai is made by roasting earthen clay pots called kulhad in a tandoor after which a semi-brewed tea is poured in them where it brews completely. The tea is then poured in another kulhad and served hot. The smoky aroma of the tea is what makes it special and there's no good reason to miss out this delicious experience.

Trek to the iconic forts

When you're in Pune, you must never miss a chance to visit the outdoors! One of the reasons that makes Pune such an attractive hotspot is its lush green surroundings and perfect weather. Trek up to Lohagad, Shivneri, or Sinhagad Fort and feel what it's like to be in the Sahyadri Hills. It is ideal to visit these points in the monsoon season. You'll also find multiple travel companies that offer treks to these locations.

Have a beer at the Independence Brewing Company

In Pune, there is a large brewery called Independence Brewing Company. This is a must-visit for any beer enthusiast! Along with craft beer, the restaurant serves a variety of cuisines. They have great music and a welcoming atmosphere. The best part is that you can have a conversation here despite all of the noise!

Take a tour of the caves

Two of the most prominent caves of the country are situated in Pune. The first one is the Pataleshwar Cave Temple that dates back to the 8th Century. It is a fact that this cave was built out of one basalt rock. There are around 5000 letters inscribed on the inside of the caves. The other one is the mystic Karla Caves nearby Pune. This cave is an important symbol of the origin of Buddhism in India and it dates back to 160 BC. Both these caves are so beautifully sculpted that they are an absolute delight to the eyes!

Visit the Kirkee War Cemetery

Kirkee War Cemetery lies in a town near Pune called Khadki. The cemetery was established to provide graves for the fallen from central and western India during World War II, where it could not be guaranteed that their graves elsewhere would be permanently maintained.

Go for a picnic

Pune has lovely surroundings in which to sit and relax. What's even better is that it's free. Picnic at Koregaon Park or Pashan Lake and have a good time with your friends and family. In Katraj, you can also visit the Rajiv Gandhi Zoological Park. This is an excellent location for parents with children who enjoy exploring the outdoors!

Enjoy Paragliding at Kamshet

This is an exciting opportunity to fly through the sky and experience a true rush of adrenaline. This is an experience that even people who are afraid of heights can enjoy, thanks to licenced pilots and certified trainers. Flying in Kamshet provides an excellent view of the Sahyadri Hills! Combine it with a sunset, and you've got yourself a once-in-a-lifetime experience.
Besides the places mentioned above, you can also try street shopping at Fergusson College Road, take a history lesson at the Raja Dinkar Kelkar Museum, or even enrol yourself at the Osho Ashram to experience the art of living. No matter which activity you try, Pune's fun and peaceful vibe will make it remarkable for you.
Best Time to Visit Pune
Since Pune lies to the leeward region of the Western Ghats, it is blessed with a lovely tropical climate all year round. In addition to that, the city doesn't even experience heavy rainfall unlike Mumbai during the monsoons. That works best because some of Pune's most picturesque locations appear even more beautiful during this season. Winters are quite pleasant here. However, the post-noon heat in the summers can be unbearable for those who are not accustomed to such conditions.
Although there is no bad time to visit Pune, the favourable months are October to March which falls under autumn and winter followed by the spring season in India. The heat is less during the day, the humidity is not much, and the cold is pleasingly manageable. The overall temperature ranges between 9°C to 26°C. This is a good time to explore the city in all its splendid glory.
Personally, I prefer the monsoon season in Pune, which lasts from June to September. The grey skies and lush green surroundings bring a different colour to the city. The noise of the city is drowned by the sound of the raindrops and the wind passing by. Occasionally, when it rains heavily, it causes traffic congestion and water clogging in the streets.
If you happen to be here in the summer season, make sure you take good care of yourself when you're outdoors. The maximum temperature during the day reaches up to 42°C. Make sure you put on some sunscreen and sunglasses to protect yourself from the scorching heat and dusty winds.
Pune for Families
Pune is called the 'Oxford of the East' because of the number of educational institutions established here. As a result, you won't have to worry about your child's education in this city. There are excellent public and private schools in the area, with both day schooling and boarding options. If you wish to enrol your child in a boarding school, the fee ranges between $1500-$2000 per annum. Otherwise, the annual fees for a government school are $300-$500 and a private school are $800-$1000. However, the fee structure also depends on the board of education—State Board, CBSE, ICSE, IGCSE, CICSE, IB, or Cambridge. The board can be selected based on your child's aptitude test results.
Similarly, Pune has fantastic day care centres for children as well. Because the majority of these are privately owned, they truly cater to the needs of the parents as well. These centres are large and spacious because Pune is not as congested as other cities. Some even have an outdoor area where kids can play and learn. The annual fees of day care centres are between $1000-$1300.
Although most of the activities listed in the 'things to do in Pune' section can be done with your children, there are a few that they may particularly enjoy. Due to the abundance of scenic locations in Pune, there are numerous camping experiences tailored specifically for children. Apart from that, you can introduce your child to Pune's rich culture and history by taking them to one of the city's many forts, museums, and even theatres. If this doesn't work out, you can always take your kid to a nearby mall. Most malls in Pune have a play zone area for children on the top-most floor where they can spend their time playing several games and meeting other kids.
Overall Pune is ideal for a digital nomad who wants to raise a family in the city whilst staying close to nature.
Living in Pune
Pune provides the living standards of a smart city and the scenic views of a remote village—the best of both worlds. If you're a digital nomad looking for a city in India to live in, you must definitely consider Pune!
However, in order to live comfortably in Pune, you must be aware of certain things such as transportation facilities, job details, medical care, and so on. Don't worry, we've got your back!
As the COVID cases in India slowly decline, Pune has partially opened its gates to tourists and digital nomads. Of course, not without a negative RT-PCR report or a certificate that proves you're completely vaccinated.
As a destination for digital nomads, Pune has a lot to offer! It is one of the most desirable smart-cities to call home. The rentals are lower than in other urban cities and yet, all of them boast about fantastic views from the window. 
Pune has a diverse range of cuisines. Plus, every restaurant serves exceptionally wonderful meals. You'll never have an internet problem because the city's network is always strong. Every other outlet also has a WiFi router installed. In addition to all of this, Pune offers tons of activities where you can rejuvenate and relax yourself.
Pune Transportation
Since Pune is an industrial centre, it is well-connected to other cities by air, rail and road. You can get to Pune through the Lohegaon International Airport which is around 15 kilometres away from the centre of the city. From there, you can hire a taxi or board a local bus to get to your stop. You can also travel to Pune via Mumbai or any other city in India through road transport. There are ample interstate buses to and from Pune. However, you can always hire a cab as it is quite affordable. There is a minimum fare charge depending on the city you're travelling from but approximately, it is around $0.25 per kilometre. In addition to that, you also have the option of travelling to Pune through trains. You can easily look for outstation trains on the Indian Railway's website.
As for travelling inside Pune, there are several options here as well. One of the cheapest modes of transport is local buses. These buses will help you reach any nook and corner of the city. You'll find details related to local bus transport in Pune on Pune Mahanagar Parivahan Mahamandal Limited's website.
Another budget-friendly way to travel is via auto-rickshaws. The current fare of a rickshaw is $0.30 per kilometre. Plus, it is quite a desi way to travel in India. Apart from that, there are always taxis and air-conditioned cab services like Ola, Meru, or UCAB. The minimum fare is around $2 after which you'll be charged $0.50 per kilometre.
There is a suburban railway line that connects Pune to Lonavala, a popular destination around Mumbai. Although Pune does not have a railway line that runs within the city, there is a metro-line construction currently ongoing which will make the lives of the people living in Pune a lot easier and faster.
Pune's roads are thought to be the craziest because people drive their vehicles recklessly. If you decide to rent a car or a bike while you're there, make sure you're always cautious and safe. Never, ever forget to wear your helmet and fasten your seat belt! I'm not trying to scare you, but prevention is always preferable to cure. Nevertheless, driving in Pune is a lot of fun because of the scenic views and well-kept roads.
There are two unspoken road rules in India that you should be aware of. To begin, people honk here to indicate that they are approaching at full speed. As a result, the city is constantly buzzing with vehicular noise. Second, if you need to cross a road that does not have a zebra crossing, raise your hand to signal a stop to a passing vehicle and then cross. Remember these suggestions for the time you're there, and you'll thank me later!
Fitness and Health
The majority of Pune's population is made up of young people who like to stay fit and healthy. As a result, there are various types of fitness centres in the city.
For example, Rock Climbing, Aerial Yoga, and Capoeira are some unique fitness trainings available in Pune. Along with that, people engage in swimming, trekking as well as Crossfit Chakra here. If you're looking for something simple, you can always try Yoga and Zumba classes in Pune. With plenty of options available in any of this kind, you'll not have a hard time looking for a routine that works perfectly for you.
To top it all, Pune has some well-equipped and spacious gyms. Most of them even provide personal training with certified trainers. There are some gyms that host activities like Kickboxing, Pilates, Aerobics, Yoga, Zumba, and even Dance classes.
If you're looking for a good gym in Pune, here are 5 names that are definitely worth trying!
Gold's Gym in Kalyani Nagar

Royal Fitness Club in Baner

GT Fitness Club at Shivaji Nagar

Empower Gym & Fitness Club at Kondhwa
If you prefer being personally trained at home, Urban Company offers the best services in Pune. There are some training centres in Pune that believe in training in the city's parks. These are ideal for anyone who enjoys working out outside!
According to me, morning jogs through some of Pune's most beautiful neighbourhoods are the ideal workout for anyone with a hectic schedule.
Pune People
"Welcome to Pune! Leave your attitude behind, we have our own."
Anybody who has lived in this city for long enough knows that Pune and Pride go hand in hand. The locals call it the Puneri Maaj. They take pride in every aspect of their being—their culture, history, traditions, and even their language. If you ask a local a question in Hindi or English, they may sometimes not even respond to you until you ask them the same question in Marathi. They believe that when people from elsewhere move here, they must learn their local language.
According to them, they are perfect for them! If you've spent enough time in India with other communities, you'll know that this is true for all of them.
With a long legacy of art and culture, Punekars are also stingy when it comes to appreciation. They are very serious about their art. As a result, if an artist is celebrated here, it means they are exceptionally talented in their field. 
Having said that, they also know how to throw a party for any occasion. No party is complete without dhol tasha. They lavishly celebrate even the most insignificant events in their lives. Therefore, you can imagine the scale at which important festivals such as Ganesh Utsav are celebrated here. They will be found dancing in the streets to their hearts' content. 
Punekars can be quite welcoming once you break the ice. You can win their hearts by showing respect to their culture, honouring their past, learning their language, and participating in their festivals and traditions. One thing you must definitely know about them is that they believe in values a lot. If you make a good impression in these areas, they will definitely love you!
Pune Insurance and Medical Care
Health emergencies frequently occur without warning. It is best to have yourself insured in such cases. It is simple to find health insurance in India, but it is critical to find a good one. Before making a decision, conduct extensive research and analysis. Aditya Birla, Bajaj Allianz, and Bharti AXA offer some of the best health insurance plans. The monthly charges start as low as $5 and they have the best network of hospitals in the country. These plans are available for an individual as well as a family.
While health insurance covers major hospital expenses, it does not cover minor problems, mental health, or even COVID. You may need to see a local doctor or go to a nearby clinic or a hospital for most of these illnesses. There are both private and public hospitals where you can be checked in. Here are a few names of private hospitals that you can definitely trust:
Ruby Hall Hospital

Sahyadri Hospital

Jehangir Hospital

Aditya Birla Hospital

AIMS Hospital
Language won't be a barrier as most of them know and speak English. You'll find a pharmacy or a chemist next to any clinics or hospitals.
There are also Nursing Homes, Pediatricians, Dieticians, Psychiatrists, and Psychologists in Pune. In terms of mental health, Pune has some of the best professionals out there! You can even book a trial session with some of these local therapists. But if you are not comfortable with them, you can always consult someone online from another city or even your own country. Due to COVID, online sessions on Zoom or WhatsApp are now easily available.
Make sure you are fully covered by reading our full Digital Nomad Travel Insurance guide.
Jobs in Pune
Pune's rapid development has resulted in a plethora of job opportunities. Below are some of the most imperative job industries in Pune:
IT Sector: From technical support to a network engineer, the IT field has a variety of positions that one can learn and work as. Since Pune has multiple IT parks, such roles are in abundance!

Engineering: Pune also is an industrial area which is why there are plenty of opportunities for any kind of Engineer here. Civil, Biomedical, Environmental, and System Software Engineering jobs are currently in demand in India.

Digital Marketing:

A career in digital marketing can provide benefits that go far beyond monetary compensation. If you want to find your place in a market that provides significant security while also being challenging and changing, this could be the right path for you. 

Teaching: Public schools and colleges are always looking for teachers or volunteers to teach subjects such as languages, literature, history, and humanities. If you believe that teaching is your calling, you should apply to one of these schools and experience the joy of educating children.

Fitness: Every other person is into fitness now-a-days. If you are someone who takes interest in this field as well, you can get certified as a trainer and work in a fitness centre. You can also get personal clients that want to be trained on a one-on-one basis at home.

Travel and Tourism: With such a huge historical past and several monuments to show around, tourism has definitely grown in Pune over the years. If you love narrating stories and meeting new people, you can think of becoming a Tour Guide. Similarly, due to numerous treks around, there are jobs available for Travel Guides as well.

Hospitality: Owing to tourism, hospitality has also become an important occupation here. From waiters and servers to chefs and property managers, there are ample opportunities in Pune in this field.

Freelance Writing: Most companies prefer hiring multiple freelance writers instead of having an in-house content writer. This way they are saved from mediocre content that might arise out of the latter situation.
Apart from all the aforementioned job fields, you can always look for virtual assistant or administrative jobs online that allow you to work from anywhere in the world.
Check out our Digital Nomads Jobs Postings to find the best jobs available for Digital Nomads.
Nomad Friendly
Value for Money
Internet
Workspace
English
Food
Safety
Health
Transportation
Friendly
Quality of Living
Cost of Living Pune
India is one of the cheapest places to live in the world. The difference between western currencies and the Indian rupee is one of the main reasons for this possibility. Consider the cost savings if you are already a digital nomad earning in dollars or pounds.
Pune also happens to be a lot cheaper than most other smart cities in India. As it is progressing rapidly in the industrial and educational sector, it is one of the best cities to live in. Furthermore, as the country's second largest IT hub, it is a city with ever-increasing job opportunities. And there's more. If you choose Pune, you will be able to enjoy the benefits of nature despite living in a city!
The cost of living for a digital nomad is around $700 a month but if you are a family, it'll be somewhere around $1000 per month. If you choose to stay in an AirBnB, that will cost you around $1200 per month. These costs include monthly rent, electricity and WiFi bills, maintenance fees, mobile tariff, transportation, and groceries. 
Coworking Space: $50-$80 a month 

Standard Hotel Room: $20 per night

Pint of Beer: $3-$4

Cup of Coffee: $3

Pack of Cigarettes: $4-$5