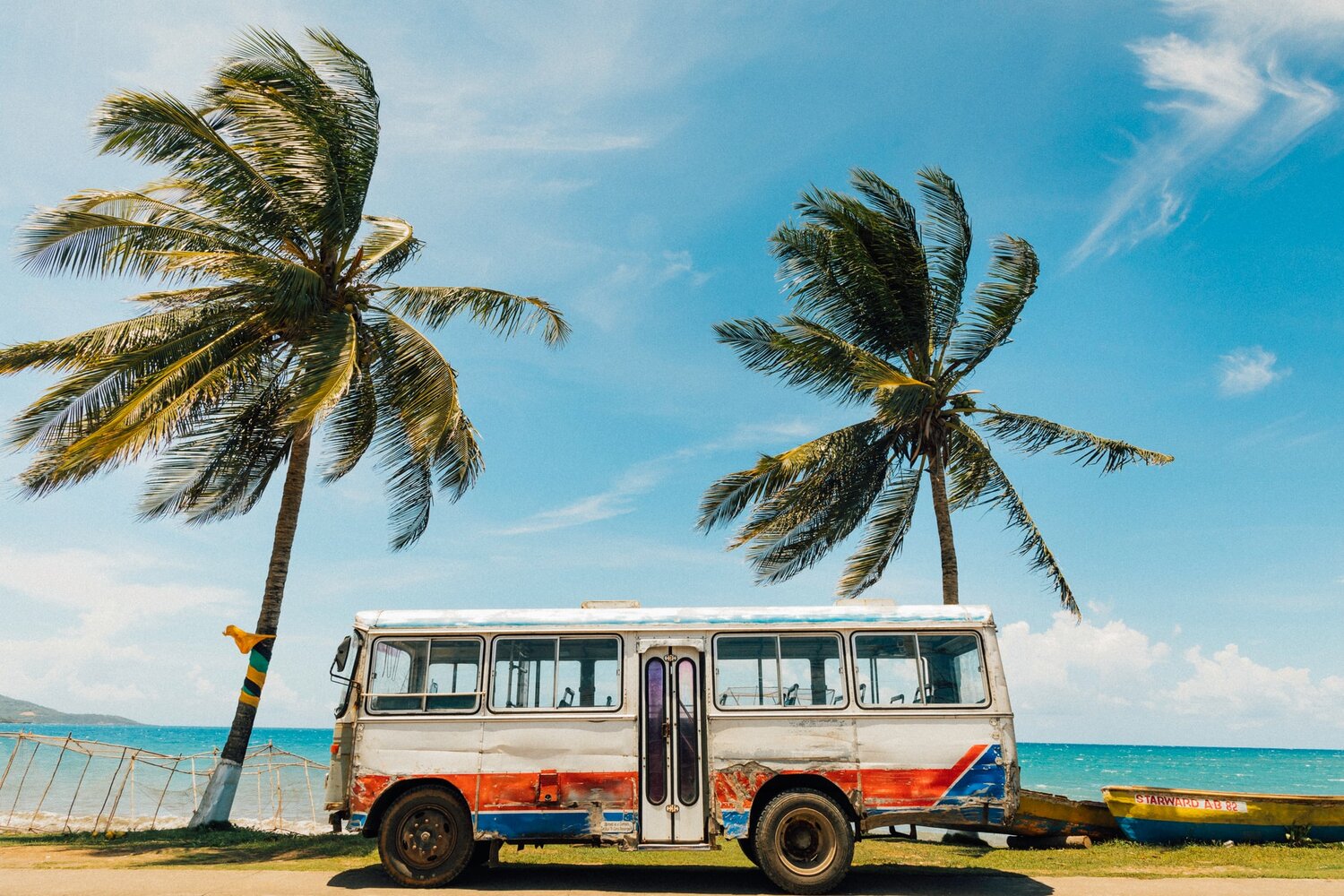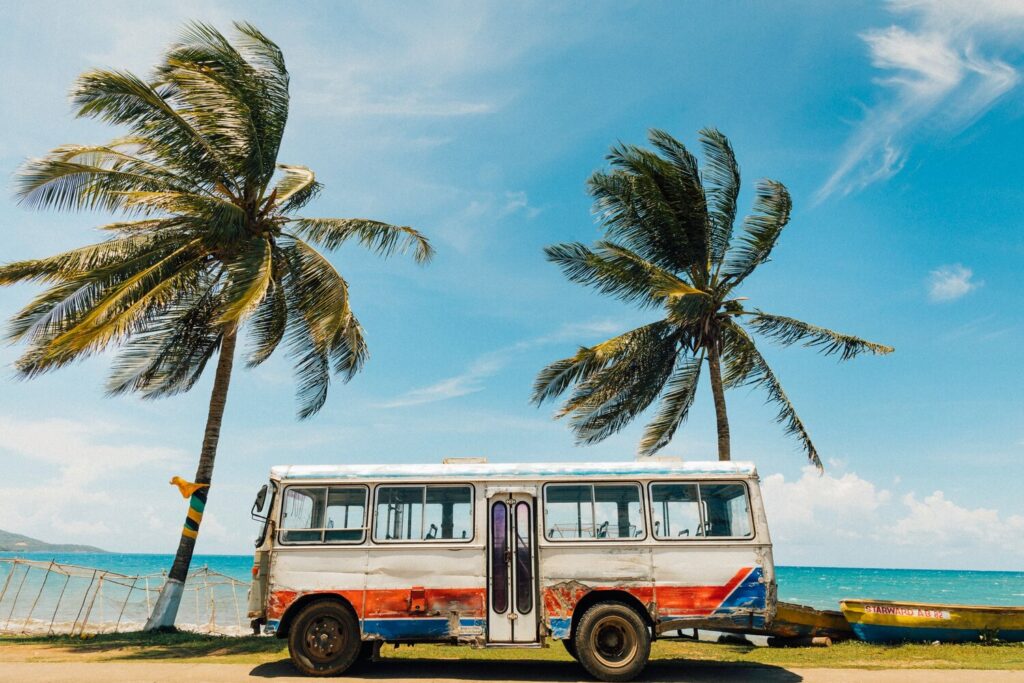 A Digital Nomad Guide to Jamaica
Home of the reggae and, of course, the emblematic Bob Marley, Jamaica stands as the third largest island in the Caribbean and Greater Antilles area. This sun-soaked island is also well known for its exceptionally delicious cuisine and colonial architecture, not to mention the excellent weather that consistently draws people fleeing colder climates. 
Originally home to the indigenous Taino tribes, the island once used to be under Spanish and then British colonial rules. As such, you'll see plenty of Spanish and English influences virtually throughout the whole country. Additionally, Jamaica is also home to a small cluster of Lebanese and Syrian people whose ancestors once sought refuge on the island. Most locals comprise of East Asian, South Asian, European, Nigerian, and Ghanaian descants. Despite the diverse ethnicities, however, I must say that locals live in perfect harmony with each other. In fact, they all refer to themselves as 'Jamaican' regardless of race or ethnicity. 
Indeed, one of the (many) reasons why Jamaica attracts such a massive population of tourists, expats, and retirees – other than its excellent weather – is because of the strong sense of unity that permeates throughout the island. If there's one thing that Jamaicans excel at, it's looking out for each other. The sense of community that lingers on the island is very much real and extends to visitors as well. 
Jamaica admittedly doesn't have the best reputation in terms of safety – there are plenty of gang-related crimes all over the island and some of them can get quite violent. However, it's good to know that most gangs do not target tourists or expats. Foreigners are usually prone to purse snatching and ATM frauds.  As such, you may wish to avoid dodgy neighborhoods such as Mount Salem, Glendevon, Rose Heights, Spanish Town, August Town, and West Kingston's Grant's Pen. It's also recommended to only use official bank ATMs in more crowded areas.
Nomad Friendly
Value for Money
Internet
Workspace
English
Food
Safety
Health
Transportation
Friendly
Quality of Living
Living in Jamaica Overview
| | |
| --- | --- |
|  Meal, Inexpensive Restaurant | $4.75 |
| Domestic Beer (1 pint draught) | $1.90 |
| Cappuccino (regular) | $2.85 |
| Loaf of Fresh White Bread (1 lb) | $2.17 |
| Water (1.5 liter bottle) | $0.95 |
| One-way Ticket (Local Transport) | $0.63 |
| Basic Utilities (Monthly) | $96.50 |
| Internet | $32.82 |
| Fitness Club (Monthly) | $37.80 |
| Apartment (1 bedroom) in City Centre | $614.09 |
Currency: Indonesian rupiah (Rp)
[erw_exchange_rates_widget lg="en" tz="0″ fm="IDR" to="EUR,USD,GBP,AUD,JPY,RUB" st="primary" cd="" am="15000″][/erw_exchange_rates_widget]
ATMs
Max Withdrawal: Rp 3,000,000
Withdrawal Fee: Rp 30,000 – Rp 50,000
Use of Credit Cards: Mostly Cash
Digital Nomad Personal Experience in Jamaica
When I first visited Jamaica as a tourist, I was quite surprised by the sheer number of European and Americans who'd settled there after retirement. I must admit that at first, I didn't quite get what the hype was about. Initially, Jamaica was just another sunny island to me. A nice place for a vacation, yes, but not somewhere that I could envision myself living long term. 
Well, it only took me a week to fall so irrevocably in love with Jamaica that I firmly resolved to return as soon as my budget would allow me to. Only next time, I would return as a digital nomad. 
That's exactly what I did two years after my mini break in the Caribbean. 
Now, the thing about Jamaica is that it's a land of contrast – while groceries, restaurants, and most entertainment services are super affordable, accommodation can be somewhat expensive. Having said that, it's important to know that the local dollar is significantly weak when compared to major currencies. For example, 1 USD equals to approximately 150 Jamaican dollars, so you'll certainly be able to make your money stretch. 
If you're planning on staying in Jamaica for a month or more, I would advise you to get a local sim card which would make it easier for you to work on the go. While hotspots in Kingston and Montego Bay were decent, Wi-Fi is notoriously slow in rural areas, so it does pay off to subscribe to a local plan. From what I've been told, the best providers for mobile data include HughesNet, ViaSat, Windstream, and Rise Broadband. 
Being one of the main cruise destinations in the world, you can certainly expect your fair share of touts in Jamaica. In my experience, the best way to shake them off is just to ignore them altogether. Don't make eye contact, don't engage, and don't even say 'no' if they keep on pressuring you. There are regular police patrols in the larger cities, so don't hesitate to approach one for help if the tout follows you.
Work in Jamaica
If there's one thing you can be sure of, it's that you don't have to worry about finding a decent place to work in Jamaica. Indeed, there are co-working spots literally in all corners of the island. Most places offered fast and reliable Wi-Fi and some establishments even featured 24/7 access. In terms of pricing, I would say that most coworking spots were fairly affordable, with just a couple of exceptions.
Best Places to Work in Jamaica
One of the things that I liked the most about this place was its centralized location in Linguanea's Post Office Mall. This place also draws quite a young and vibrant community of digital nomads from all over the world so you can expect plenty of collab or networking opportunities. With super-fast and reliable Wi-Fi, CoWork also provides a private soundproof space for Zoom meetings – something that I was personally grateful for, given the lively buzz that always seems to permeate the place. 
Additionally, you can rent a dedicated desk in a glass-enclosed area where you'll be treated to sweeping views of Jacks Hill. Other amenities include private offices, meeting rooms with flat-screen and whiteboards, as well as tea and coffee services. If you just want to check the place out, you can always rent a hot desk for J$800 per hour, including free coffee refills. A half-day package will set you back J$1,500 while a dedicated desk with faster Wi-Fi costs J$2,300 per half day. Digital nomads who only want to network can always get a lounge access for J$550. A day pass costs J$4,000. You also have the possibility of renting a virtual office for J$5,000 (minimum three months). 
This was my absolutely favorite coworking spot in Jamaica. Indeed, the affordable membership options coupled with the tranquil and refined layout made for quite the productive work experience. Located in New Kingston's business district, the Hub is easily accessible by bus. Owing to its popularity among foreign workers and start-up entrepreneurs, this agency often hosts networking evenings and other similar events. Since I work odd hours, I was also quite appreciative of the fact that The Hub offers a Night Owl package for J$11,500/monthly, including 24-hour access during the weekend, unlimited coffee, and fast Wi-Fi. 
Alternatively, you can subscribe to a regular monthly package which provides unlimited Wi-Fi and coffee, meeting room access, printing and copying services as well as access to community events for J$18,400 per month (working hours) or J$23,000/month for 24/7 access. For J$ 27,600 per year, you can rent a virtual office while a hot desk in the common area will set you back J$28,750 per month. Digital nomads who would like to have their own private office need to fork over J$ 54,050/monthly. 
Located on Lady Musgrave Road in Kingston, the Outpost Republic features a formal, office-like atmosphere with reliable Wi-Fi, hardwood flooring and ergonomic seating. This space is open from 7:00 to 20:30 on weekdays and 9:00 to 17:00 on Saturdays. You'll get to pick from a variety of membership options, including a common desk for J$ 800/hour, J$4,000/day or J$12,000 per week. Digital nomads can also subscribe to a community membership package for J$ 35,000. This gives you access to two hours meeting room time per month, a desk in the common area, as well as unlimited access to the agency's community lounge. 
If, like me, you need ample peace and quiet to get work done, you'll be glad to learn that the agency also provides private offices away from the hustle of the common areas. A two-seater office costs J$100,000 monthly while a four-seater will set you back J$ 200,000 per month. Additionally, you can subscribe to a private office day pass for J$6,000/person or get an hourly pass for J$1,000. The Outpost Republic also provides access to a fully equipped meeting room that costs J$5,000 for two hours. 
At first glance, this may look like a super formal office, but I can assure you that the atmosphere at the Business District is anything but stuffy. Located on Old Hope Road in Kingston, this agency is open from 8:30 to 18:00 on weekdays. With plenty of emphasis on community and networking events, this company is quite popular among start-up entrepreneurs since it also provides accounting, business planning, marketing, and auditing services. Other in-house amenities include fiber optic cloud telephony, multimedia projectors, administrative support, and the likes. 
A full-time private office rental costs between J$49,000 to J$85,000 per month. A daily package costs between J$7,500 to J$9,500 while an hourly membership will set you back between J$1,600 to J$2,000 per person. All office rental packages feature receptionist services, complimentary coffee or lemonade, four-hour/month access to the conference room, and a business address. If you're traveling on a limited budget, you can always rent a hot desk in the air-conditioned common area for J$600 per hour, J$1,700 per half day or J$ 3,000 for a full day. Monthly hot desks cost J$17,000. 
A partner of the Hub Coworking Ltd, Kingston Creative Hub is found on Harbour Street in Downtown Jamaica, not far from a bus stop. It's open from 8:00 to 17:30 on weekdays and 9:00 to 16:30 on Saturdays. I must say that Kingston Creative Hub had the very best meeting room that I've been able to find in Jamaica. Access to the meeting room costs J$3,450 per hour or J$26,450 per day. You'll need to add an extra J$3,459 to rent a projector. You can also get a business address for J$27,600 per year. 
Another thing that I quite liked about Kingston Creative Hub was how it easily catered to creative careers. If you want to record a podcast, for example, you can rent the Podcast Studio for J$2,300/hour or the Animation Studio forJ$3,500/hour. The agency even has a Theatre Space for J$3,500/hour as well as a Dance Space that costs J$3,500 per hour. In terms of private offices and hot desks, Kingston Creative Hub boasts the same packages as the Hub Coworking Ltd. 
Open from 9:00 to 17:00 Monday to Saturday, Nexxub Professional Workspaces has quite a lively atmosphere with plenty of emphasis on creating a sense of community. I must confess to being pleasantly surprised by how the agency managed to offer super affordable rates without compromising on quality. For example, a hot desk in the common area costs J$1,500 per day, including free tea and coffee as well as access to networking events. Alternatively, you can opt for the Private Cubicle daily pass for J$1,800/day, including guest reception services. 
Weekly access to a private office costs J$13,400/week, while the conference room costs J$2,400 per hour. One of the unique things about this agency is that it also offers an exhibition space that you can rent for around J$5,000 per hour. This gives you access to ultra-fast Wi-Fi, guest reception, and optional catering. Nexxub additionally hosts regular events such as Build a Website Workshop and the likes. 
Now, if coworking spaces aren't exactly your thing, rest assured that Jamaica does have its fair share of cafés and restaurants where you can get work done while mingling with other remote workers. Some of my favorite places include: 
24 Seven Café:

What I liked the most about this place was that it was open 24/7, so you can always go there later in the evening to avoid the mealtime rush. While it's particularly acclaimed for its cheesecakes and pastries, I personally adored their Bad Dawg Chili simmered in tomato sauce and beer. 24 Seven Café is found in Kingston.
Cafe Blue

: Located in Montego Bay, Café Blue offers surprisingly fast Wi-Fi for a café. I absolutely adore the relaxed atmosphere which is only enhanced by the friendly staff. I never felt pressured to give up my table, not even when I set up shop for half a day. Quite on the contrary, I was even treated to a free cappuccino. Admittedly, Wi-Fi wasn't super speedy, but it was still decent for a public hotspot. This café is open from 7:00 to 20:00 on weekdays and 8:00 to 16:00 on the weekend. 
Rituals Coffee House:

Okay, I'll admit that the Wi-Fi is choppy at best but if you need to get some offline work done in all tranquility, this might just be the spot for you. Rituals Coffee House has a refined interior, and the prices are on the higher side but the lip-smacking offerings on the menu more than make up for it. I would suggest that you head there off hours to avoid the lunchtime crowd. It's quite a popular spot among remote workers so you'll have plenty of opportunities to mingle with fellow digital nomads. Located in Kingston, Rituals Coffee House is open from 7:00 to 19:00, Monday to Friday, 9:00 to 20:00 on Saturdays, and 9:30 to 15:30 on Sundays. 
Boat Bar: Yes, I know – this is a bar, not a café. But if you ask me, this beachfront bar offers the ideal setting for creative projects, as long as you stick to non-peak hours of course. Thanks to the outdoor seating area, you'll be able to enjoy unblemished views of the ocean while working. Prices were affordable and Wi-Fi was surprisingly fast. Now, if you don't mind sipping on some booze while you work, I can recommend the Old Jamaican cocktail which is made from angostura bitters, champagne, and lime juice. A quick heads up, though – they often have live entertainment during the day on Fridays, so you may wish to avoid this day if you're looking for a quiet work environment.
Best Places to Live in Jamaica
Best Neighbourhoods
Jamaica may be the third largest island in the Caribbean, but it's still on the smaller size. As such, it can be quite easy to sift through and choose a neighborhood where you'll drop anchor during your stay on the island. Now, the thing that you must know about Jamaica is that it's split up in three counties – Surrey, Middlesex, and Cornwall. These counties are divided into14 parishes (think districts). Each parish constitutes of beaches, neighborhoods, and a capital town. 
Digital nomads traveling to Jamaica with their school aged children may wish to consider areas with a heavy concentration of International Schools, such as Ocho Rios, Kingston, and Montego Bay in Saint James Parish. As fond as I am of Montego Bay, however, I do wish to point out that it's essentially a cruise ship port. Consequently, you'll need to ready yourself for plenty of crowds and noises especially in spring or summer. Since it's one of the most touristic regions in Jamaica, prices can also be quite inflated. If you don't mind the hustle and bustle, you'll find that Montego Bay is quite a charming area dotted with golf courses, beach resorts, and spectacular beaches such as Doctor's Cave. 
Digital nomads who would like to live like a local may wish to consider the capital city of Kingston where over one third of Jamaicans live. Real estate prices vary in Kingston, but it's always possible to find a one-bedroom apartment without exceeding your budget. Located on the southwestern coast, Kingston also happens to be the cultural hub of Jamaica, so you can expect plenty of music venues, theatres, and art galleries. It's also the best spot to indulge in some inexpensive shopping, thanks to the many street markets in the vicinity. Like most big cities, some areas of Kingston – such as Novelis and Williamsville – are gritter than most although the city center is quite safe. 
Remote workers who need plenty of peace and quiet to work on creative projects may wish to check out the Blue Mountains, located on the east coast. A very popular spot among backpackers, nature lovers, and hikers, the Blue Mountains also tends to be less warm and humid than elsewhere in Jamaica. On the downside, there's virtually no nightlife in this region. International schools, hospitals, and other facilities are also quite far away. Digital nomads who wish to be closer to the town center without having to compromise on tranquility may consider Mandeville which lies on the highest altitude in Jamaica. 
If you want to be smack where the action is, you may wish to consider getting a place in Negril which is found on the Western coast. While it's not exactly family-friendly, Negril has a very young population so expect plenty of street parties, nightclubs, and a generally relaxed vibe. Despite its reputation as a party hotspot, I must admit to being quite surprised by how clean this neighborhood was, especially when compared with other party areas. In my opinion, Negril is where you'll see the very best beaches in Jamaica, including Norman Manley Sea Park, Negril Seven Mile Beach, Long Bay Beach Park, and Bourbon Beach. 
Lastly, Treasure Beach in St. Elizabeth (southwestern coast) is home to a high concentration of expats and foreign retirees, mainly because it lies off the beaten path and is quite far from bustling touristy areas. Often hailed as one of the most charming places in Jamaica, Treasure Beach is an ultra-affluent neighborhood and real estate prices are among the most expensive on the island. If you can afford it, however, there's no denying that you'll have your very own tropical paradise.
Find an Apartment in Jamaica
While I found it easy to land an apartment in Jamaica, I do need to warn you that the local real estate market is riddled with scams of all sorts. Therefore, it's always a good idea to spend a few days touring the island and staying in short-term rentals or hotels before committing yourself to a lease.
I would also encourage you to get to know the community in your neighborhood of choice prior to signing a contract agreement. In fact, talking to your neighbors might just land you an excellent deal in terms of accommodation since there's plenty of mouth-to-ear advertising on the island. You can also check out the post office's advert board. 
Since virtually all Jamaicans are fluent in English, I did not find the language barrier to be an issue when dealing with real estate agents. The one thing I will absolutely stress upon is that you should imperatively visit the property in person before committing yourself – indeed, one of the most common scams entails renting out property that don't even exist in the first place and several nomads have had the bitter experience of finding out that it was impossible to recover their deposit. 
Now that we've gotten these tedious warnings out of the way, let's move on to what digital nomads always want to know – how much do apartments cost in Jamaica? 
The not-so-good news is that real estate prices are notoriously high on the island. However, in virtually every country of the world, the price is directly influenced by the choice of neighborhood, and Jamaica's no different. Part of the Montego Bay area, Mount Salem offers studios or basic one-bedroom apartments starting as little as J$150,000 per month – although I do have to warn you that Mount Salem isn't exactly known for being a safe area. In Negril, you'll find mid-range options that range from J$220,000 to J$700,000 monthly. 
In Kingston, it's entirely possible to find spacious one or two-bedrooms apartments that start as from J$130,000 per month. If you do have some extra money to spare, you can also consider more affluent neighborhoods such as Spring Farm which features villas and bungalows for around J$700,000 monthly. If you visit in off season, however, you may be lucky enough to land a Spring Farm apartment for as little as J$180,000 monthly, although this is a very rare occurrence. 
Digital nomads who are planning on staying in Jamaica long term may wish to enlist the services of a real estate agent. Popular agencies include Coldwell Banker Jamaica Realty, Better Homes and Gardens Real Estate Jamaica, Romans & Company Realty Ltd, Century21 Heave-Ho Properties, and Stroll Property Services. 
For shorter stays, you can consider websites such as Home to Go, Holiday Home, Owner Direct, Rent Holiday Home, and Holidu. If you would like to avoid agency fees, you can always get in touch directly with the owners by combing through social media groups such as Jamaica Classified Online, Jamaican Property & Investments, as well as House for Rent or Sale in Jamaica. I did notice that some owners would grossly inflate their prices on social media, so don't be afraid to negotiate.
Cheap Places to Stay in Jamaica
Digital nomads who are traveling on a budget can consider staying in a shared hostel dormitory during their stay on the island. In Port Antonio, for example, it's entirely feasible to rent a bed in a mixed dormitory for around J$1,800 per night. On Airbnb, you can also get a room in someone's house for around J$3,000 nightly. 
If your budget is seriously limited, you may wish to consider work exchange programs during which you will be treated to complimentary accommodation in exchange for a few hours' work. Some jobs entail taking care of a ranch or estate, babysitting the kids, helping out with the pets or around the house, and the likes. Alternatively, you may even consider options such as Couchsurfing which currently features over 2,400 hosts willing to open up their homes for free. 
Digital nomads who are planning on staying in Jamaica for a long time can also look into flat-sharing options. Websites such as Jamcl, Biznizout, and SpareRoom all offer plenty of options that you can choose according to your budget and preferences. 
Another option would be to check out one of the many co-living spaces in Jamaica. In these establishments, you're either given a private or semi-private bedroom and share the common areas with other digital nomads. Excellent for extroverts or remote workers who would like to network with other nomads, co-living spaces often provide a co-working space as well. Utilities are usually included in the package rate. If co-living is something that you would consider, you can always go through websites such as CocoHub, Anyplace Select, and CoLiving Jamaica.
Jamaica Visa
Digital nomads will be glad to learn that unlike most nations around the world, the visa requirements in Jamaica are quite relaxed. However, it's important to check the Jamaican Passport, Immigration & Citizenship Agency website before flying out since visa requirements normally vary according to your country of origin. The good news is that there's a visa free policy for around 76 nationalities so you may wish to check the requirements for your country before planning your trip to Jamaica. 
Citizens of the Commonwealth countries, US, and the UK don't need a visa for stays of six months or less while some select European citizens can stay in Jamaica for up to a month without a visa. Exemptions are also granted to direct descents of Jamaican Nationals. 
It's important to know that you must imperatively have a copy of your return ticket on you while passing through immigration, otherwise you will not be allowed to enter the country. 
In line with Covid-19 regulations, you need to submit a health form at least a week before departure. While quarantine is not required, you do need to submit a negative Covid-19 PCR test taken 72 hours before your flight. 
Most digital nomads tend to enter the country through a regular tourist visa and then apply for an extension. Citizens of the commonwealth are granted a maximum of a year, while non commonwealth citizens are usually allowed up to six extra months. You will be asked to produce a valid passport, entry visa (if applicable), as well as documentation supporting your extension request. 
Bear in mind that you are not authorized to join the local workforce if traveling on a regular visitor's visa. If you would like to work in Jamaica, you can always submit an application on the official Ministry of Labour and Social Security website.
Culture and Food in Jamaica
It is a common
Jamaica Nightlife
Jamaica has a reputation for being a super lively island and I was glad to see that the nightlife did not disappoint. Whether it's vibrant nightclubs that you're after or a more muted bar with live reggae music, the island offers something for just about every night of the week.
If you ask me, Montego Bay and Kingston are where you'll find some of the very best nightclubs in Jamaica while coastal villages are especially reputed for their bonfire parties and potluck soirees on the beach. 
Alfred's Ocean Palace
Located in Negril, Alfred's Ocean Palace is perfect for digital nomads who are looking for a more laid-back vibe. I absolutely loved the oceanfront location, perfect for digging your toes into the sand while sipping on a Caribbean-rum cocktail. More importantly, there's live music every single day of the week – although you may wish to head over there on Friday, Sunday, and Tuesday nights to attend the popular reggae shows. 
Prices are a bit on the higher side, as is often the case with Jamaica's beachfront locations. Alfred's Ocean Palace is open from 8:00 to 20:00, Monday to Sunday. 
Rick's Café
Not only is this cliffside café reputed for its mesmerizing sunsets, but it's also something of a tradition to cliff dive right into the ocean from the panoramic bar terrace. I would suggest heading there right before sunset so you can be privy to a truly spectacular sight as the sun slowly dips into the cerulean Caribbean Sea. If you're planning on cliff diving at sunset, rest assured that the café does provide spacious restrooms where you can dry off and change into your evening clothes. 
In terms of entertainment, I would say that Rick's Café is particularly lively on Friday and Saturday evenings during which you'll be able to attend live performances from reggae artists. Owing to its popularity and spectacular location, I must say that I was quite surprised by how affordable their drinks and tapas were. Located in Negril, Rick's Café is open every day from noon to 21:30. 
Jimmy Cliff Avenue
Extremely popular among cruisers, tourists, and expats, Jimmy Cliff Avenue can best be described as the Jamaican version of the famed Vegas Strip. Often described as an ambassador for the local culture and music, Jimmy Cliff Avenue is dotted with a variety of bars and clubs although most people tend to carry their drinks outside and mingle with each other while live music plays in the background. 
With an energetic buzz and a constant flow of Jamaican Rum or the local Red Stripe Beer, Jimmy Cliff Avenue is perfect for all-night parties. Located in Montego Bay, this avenue is also home to casinos and resorts offering themed evenings. 
The Jungle
This Negril-based nightspot is a firm favorite among Jamaicans and as such, it offers the perfect setting for digital nomads who would like to make new local friends. A quick heads-up though – this place can get quite rumbustious, so it may not be the place for you if you're looking for a more laidback vibe. 
On the other hand, the Jungle doesn't even open until 21:00 on most evenings, so this might just be the spot to be if you're looking for an all-night party. While the official closing time is midnight, it's known for staying open until the early hours of the morning. Indeed, I once went there at 2:00 and the party was still in full swing by the time I left at 4:00. Both food and drinks are not at all overpriced, and I can absolutely recommend their version of the Planters Punch cocktail. 
Southdale Plaza Parking Lot
Yes, I know. This isn't a nightclub. It's not even a bar. It's literally the parking lot of an indoor market. However, this is the place to be if you want to party in true Jamaican fashion. Every Monday night, Jamaicans gather in the parking lot with street dancing as well as live and recorded music. Feel free to bring your own drinks and maybe some extra that you can share with your new friends. 
If you're planning on attending one of their Monday night parties, you may wish to check out the neighboring Susie's Bakery. Open until midnight, this bakery is something of an icon in the area and is particularly renowned for its massive slices of cheesecake.
Things to do in Jamaica
Jamaica may only stretch across an area of 10,000 km2, but rest assured that despite its small size, the island offers a wide variety of activities and attractions that you can explore when you're not working. In fact, one of the best things about Jamaica is that it's fringed by postcard-worthy beaches on all sides, most of which are entirely free to visit. 
Additionally, you'll find ample historical and heritage sites that you can tour, not to mention plenty of adrenaline-pumping adventures such as cliff diving. Here are some of the most popular things to do in Jamaica: 
It would be unfathomable to go to Jamaica and not check out the iconic Bob Marley Museum at least once. Steeped in the local culture, this museum is dedicated to the legendary singer and offers a wide number of exhibits as well as tours of his home and recording studio. While the entry ticket costs J$3,700, you can also book a combined 'One Love Tour' that will take you across both the Bob Marley Museum and Tuff Gong International. Located on Hope Road in Kingston, the museum is open from 9:30 to 16:00, Mondays, Tuesdays, Thursdays, and Fridays. If you're visiting during peak season, it's recommended to book your tickets online and in advance.

Located in Ocho Rios, this sprawling ecological park offers bobsledding, zip lining, climbing counts, and other similar adventures. While the park features plenty of thrilling expeditions, I must say that my favorite bit was enjoying a relaxing stroll through the tropical forest which features gurgling rivers, hidden waterfalls, and a rich ecosystem. In fact, if you're feeling particularly energetic, you can even climb up the 700-foot mountain peak. Mystic Mountain's signature adventure is no doubt the Bobsled Jamaica which will take you across a 1000m-long drive on one of the park's high-tech sleds. I also adored zip lining through the lush greenery while enjoying a bird's eye view of the surroundings. Prices vary according to your activity of choice.

Bamboo Rafting

A key mode of transportation during Jamaica's plantation age, bamboo rafting is another experience that you just can't miss while exploring the island. Now, you'll find plenty of places offering this unique adventure, but in my opinion, Martha Brae provides the most authentic experience. Okay, let me first reassure you that you're not going to navigate the bamboo raft yourself – quite on the contrary, most tours offer a guide who will slice through the jade-hued waters with a long bamboo stick while you sit back and relax. Don't forget your swimsuit if you'd like to enjoy a dip in the refreshing waters after your rafting expedition. Afterwards, I would strongly suggest a tour of the popular Miss Martha's Herb Garden which specializes in medicinal herbs, some of which are available to purchase.

Luminous Lagoon

If you're on social media, you must have seen pictures of that famous bioluminescent Maldives beach. Now, if you can't exactly afford to jet off to the Maldives, fret not. Jamaica has its very own (and aptly named) Luminous Lagoon which stretches through Trelawny's marshlands. Saying that I was dazzled by this unique sight would be an understatement – trust me when I say there's nothing quite like gliding across the lagoon and seeing the luminous microorganism flare to life, their twinkling turquoise light illuminating our boat from all sides. Best of all, most tours allow you to go for a midnight dip in the water and since the microorganism is activated upon touch, you will quickly be engulfed by that same glorious glow. Luminous Lagoon tours usually cost between J$4,000 and J$6,000. Snacks and hot drinks are often provided.

Quick disclaimer: if you're not interested in the local history, this place will most likely bore you so you may wish to check it off your list. However, I've always been fascinated by Jamaican culture and history so I knew that I couldn't leave the island without checking out the iconic Rose Hall Great House, an ancient plantation building found in Montego Bay. According to the locals, this house is haunted by the specter of Annee Palmer – something that you can try to judge for yourself by booking a night tour instead of the classic day one. If you're buying your tickets at the door, it should normally cost around J$3,000. However, keep an eye out for scammers who masquerade as ticketing agents and will go down the line, asking if you want to buy a 'skip the line' ticket for around J$6,000. These people don't work for the establishment and will take off with your money. In fact, given the sheer number of scams that linger around this area, I would encourage you to book a tour guide for around J$4,500, entry ticket included.

Jamaican rum is famous all over the world, so it was imperative for me to visit at least one of the most popular distilleries on the island. Located in St Elizabeth on the South Coast, this distillery even offers a sugar extraction tour where you will be able to see how they used to juice sugarcane back in the old days and maybe even sample some fresh dark molasses.  My favorite part was, of course, the tasting session at the end of the distillery tour. Unlike other distilleries and wineries that I've toured in the past, Appleton Estate certainly did not skimp on its samples, filling our glasses up to the very brim. In fact, there are over 13 types of rum to sample, and if you would like to buy a few bottles, they can even ship it to your home address for an additional cost.

Dunn's River Falls

This majestic, 600-foot long and 180-foot-high landmark draws thousands of tourists each year, so if this is on your list, I would highly suggest that you go there during off-peak season or later in the afternoon to avoid the crowds. While you'll find plenty of agencies offering Dunn's River Falls expeditions, I personally choose to go alone. It took me around an hour and a half to hike to the waterfall, but it was quite an easy and relaxing trek punctuated by thick greenery and shallow pools that you can jump into if you need a refreshing swim. Dunn's River Falls is one of the rare travertine waterfalls in the world, so believe me when I say that it's quite an awe-inspiring sight to see the water cascading down the terraces to tumble directly into the ocean. Dunn's River Falls is open daily from 8:30 to 16:00.
Best Time to Visit Jamaica
Jamaica is blessed with a glorious tropical climate that's largely influenced by the northeast winds and ocean. It does lie on the Atlantic Ocean's hurricane belt, so you can expect yearly storms despite the year-long sunny weather. Hurricane season usually lasts from June to November. 
In Jamaica, there's hardly any difference between summer and winter. The island's tropical winter (December to March) normally sees temperatures of around 27 to 32 degrees Celsius during the day and 19 to 23 degrees at night. Southern areas such as Kingston are warmer, even during winter. In summer (June through November), the thermostat can go up to 35 degrees Celsius. 
I must point out that as wonderfully warm and sunny as the island is, it can get extremely humid in the summer so you may wish to arm yourself with plenty of loose, linen, or cotton clothing as well as water bottles. I did notice that higher inland neighborhoods had a more temperate climate so digital nomads can consider these areas if they want to avoid the humidity. 
If you ask me, the best time to visit Jamaica is during low season which lies from September to October. Beach weather is still very much present, and you'll also get to benefit from the very best rates in terms of accommodation. The lack of tourists additionally mean that you won't need to wait in line to explore the best attractions or wake up early to reserve the best lounge chair on the beach.  
Despite the lush, sunny weather that permanently permeates the island, there are two rainy seasons in Jamaica – the first beginning in September, ending in November, and the second lasting from early May to June. Rest assured that you can still plan your trip to Jamaica during the rainy period since there are plenty of sunny breaks in between downpours. 
Jamaica for Families
Now, I'll admit that some parts of Jamaica are grittier than most and the safety rate isn't exactly perfect but, in my opinion, this island quite easily caters to families. Full disclosure though – I do not have kids and did not travel to Jamaica with children. Still, I did notice that the island has plenty of child-friendly attractions, including: 
Chukka River Tubing Safari:

Located in Ocho Rios, Chukka River Tubing Safari will take you on an exhilarating adventure down the White River Valley. Known for its crystalline waters, courtesy of the limestone bedrock, the White River Valley boasts adrenaline-charged rapids that the whole family will enjoy. You can even combine the tubing safari with zip-lining adventures. 
Aquasol Theme Park:

Located in Doctor's Cave Beach in Montego Bay, the Aquasol Theme Park boasts wave runners, banana boat rides, bouncy houses, and go-kart racing, not to mention plenty of water sports. There's even a mini golf course, a playground and a restaurant from where you can pick up a picnic basket to enjoy right on the beach. It is open from 9:00 to 17:00, Wednesdays to Sundays. The entry ticket is J$500 for adults and J$200 for kids. 
Green Grotto Caves:

Perfect for families traveling with teenagers, the Green Grotto Caves is a popular geological site that's found on the north coast of the island. This prominent tourist attraction features two separate caves that, according to our guide, once served as a home for early Jamaican tribes. We were also told that pirates once used the caves to hide their stolen treasures and liquor. The entry fee is J$3,000 for adults and J$1,500 for children (four to 12 years old). 
Jamaican Musical Theatre Company:

Located in Kingston, the Jamaican Musical Theatre Company offers immersive musicals every January and February. Most shows are centered on Jamaican legends and stories aimed at kids. Each year, this company also holds a JCDC Festival during which you'll get to attend musical performances, drama, and poetry exhibitions by local children. 
Additionally, you'll find that most restaurants and fast-food places offer a children-friendly menu. Diapers, formula, and other kid-related accessories are very readily available in pharmacies or supermarkets. The school year in Jamaica is divided into three terms – September to December, January to March, and April to June. Primary schooling is compulsory and free for local children. 
Most expats choose to send their kids to international, schools such as the American International School, Hillel Academy, Fairfield International Academy, and the United Nations International School. You'll also find plenty of day care centers scattered throughout the island. The great majority of Jamaicans are extremely fluent in English, so the language barrier shouldn't normally be an issue.
Living in Jamaica
Jamaica Transportation
If you ask me, navigating Jamaica's transportation system is an adventure of its own. It's important to remember that cars drive on the left in Jamaica. The streets aren't exactly in super great condition although Highway 2000 and the North Coast Highway have some decently paved roads. On the other hand, hillside roads are notorious for their potholes. 
Not unlike India, honking is something of a tradition in Jamaica so don't be surprised by the constant blare of horns. According to a local friend, drivers usually honk as a means of communicating or simply to greet someone they know. It's also common practice to honk before taking a corner or when overtaking another car to warn both the pedestrians and the other driver. 
While public transportation is limited in remote areas, most towns have bus and taxi stands. There are no trains or ride hailing options on the island.  
Here are some of the most common ways of getting around in Jamaica: 
Bus
Bus There are no pre-determined bus schedules in Jamaica. Instead, the bus driver will wait until most seats have filled up before departing. If you ask me, buses are the least expensive way of traveling from one parish to the other. The fare runs for around J$100 per 50 kilometers. On the other hand, bus drivers are notoriously reckless, so you'd better prepare yourself for plenty of bumps along the way. For longer routes between major cities, you can always hop on a more comfortable, air-conditioned bus. I do need to warn you that buses aren't exactly reliable so you may not wish to get on one if you've got an important appointment. 
Coasters
Coasters These are basically privately-owned minibuses that, in my opinion, are significantly more comfortable and safer than their public counterparts. Coasters also serve most villages and major towns. You'll easily be able to recognize licensed minibuses thanks to the scarlet licensed plates engraved with 'PPV'. Some coasters also have a 'JUTA' insignia on them. Like public buses, they do not follow a set schedule. 
Communal taxis
Communal taxis If you'd rather avoid the bus and hop in a car instead, rest assured that communal taxis are quite affordable. However, unlike traditional taxis, these cabs pick up as many passengers as possible – think the local version of Uber Pool. To recognize these cabs, look for white station wagons with red licensed plates and a 'Route Taxi' insignia printed in the front. The fare varies according to your route. For example, a trip from NMIA airport to uptown Kingston normally costs around J$5,000 while Montego Bay to Negril will set you back a whooping J$15,000. A 10% to 15% tip is expected. 
Motorcycle or scooter rental
Motorcycle or scooter rental If you don't mind braving those notorious potholes, you can consider renting a scooter or motorcycle to get around. A valid license, passport, and visa is required but most agencies don't bother checking documentation. You do need to be careful of scams though. It's always a good idea to take pictures and/or videos in front of the renter before signing the contract otherwise they may try to charge you for damages that were already there in the first place. Scooters usually cost between J$5,000 and J$7,500 per day.
Fitness and Health
With a high life expectancy of approximately 74 years, there's no denying that health culture in Jamaica is still very much alive. In true island style, refined carbs are at the forefront of every menu and street stalls are always packed to the brim with sweet, deep-fried pastries, but locals are quite active. It's not uncommon to see them swimming laps in the ocean on the weekend or jogging by the shoreline at dawn. 
Additionally, sports have always taken a center stage on the island; as evidenced by the sheer number of Olympic medallists who hail from Jamaica, including eleven-time World Champion Usain Bolt. Along with sprinting, Jamaicans also love to indulge in rugby, martial arts, netball, basketball, and cricket. 
While the island is surrounded by lush lagoons, you'll also find plenty of public swimming pools for working on your laps. My personal favorites are the National Aquatic Centre, UTECH Swimming pool, and the Stella Maris Aquatic Complex. Digital nomads who want to avoid the usual afternoon crowds will be glad to learn that most public pools are open as from 5am on weekdays. 
Now, if gyms are more your thing, you can always check out SandWest Fitness Studio in Kingston, Fitness ReDefined Jamaica in Montego Bay, Big Deal Fitness Team in Portmore, and Iron Lotus Martial Arts & Fitness Studio. In my experience, most gyms are quite well-equipped and offer a wide range of additional classes, including yoga, Zumba, and martial arts. Unfortunately, personal trainers were a bit harder to find and their fees were quite high. On the other hand, gym memberships only cost between J$9,000 and J$15,000 monthly.
Jamaica People
There's no denying that Jamaicans are among the friendliest and most welcoming people on earth. I must admit that part of me was expecting them to be somewhat aloof due to the sheer influx of tourists and expats who have invaded their island. 
However, I was (pleasantly) surprised to realize that when it comes to Jamaica, the more really is the merrier! Indeed, other than Nepal, Mauritius and some Thai provinces, I have rarely encountered such overt kindness and warmth during the course of all my travels.
While family ties are undeniably important in Jamaica, I also noticed that locals look out for each other, whether they're related or not. It didn't take me long to realize that they take their national motto, 'Out of many, one people', very seriously indeed. I got to attend a Jamaican funeral during my time on the island, and I must say that I never saw anything quite like it. Total strangers would rally around the grieving family and support them for days, if not weeks. They would set up fundraising campaigns, bring food over, and provide emotional support, even though they were strangers at best. 
Like I mentioned previously, that distinctive Jamaican warmth also extends to foreigners – as evidenced by the exceptionally kind elderly gentleman who offered me a ride on his motorcycle from one end of the island to the other when I was merely asking for directions. I should point out that he categorically refused to accept any payment afterwards.
It's not unsurprising to see three generations of the same family share a home in Jamaica. In villages, extended families form a sort of compound where you will find several small huts or cottages arranged around the same yard and they all live like the same unit. Men and women both earn wages while children look after their grandparents after school. Wealthier families usually employ a housekeeper and a carer for the elderly. 
In terms of etiquette, the most common way of greeting each other in Jamaica is to offer a handshake and a smile, all while making eye contact. When addressing someone older than you, it's considered courteous to address them as 'Mister or Madam'. Acquaintances rarely call each other by their first names. 
The cultural developments on the island are heavily influenced by British traditions that date all the way back to colonial times. As such, you can expect a delightful blend of European and Creole traditions that are often reflected in the local music, cuisine, and dances. 
Like I mentioned before, Jamaicans are very fluent in English although locals prefer to converse with each other in patois, a dialect that borrows from English, Spanish, and African creole. Some of the patois phases that you may wish to learn before your trip to Jamaica include: 
Lickkle more

: See you later 

Wah gwaan

: What's up?

Mi deh yah, yuh know

: I'm doing well 

Jus a word:

Excuse me 

Walk good:

Take care

Pssst:

Hey there 
Look pan dis: Look at this
Jamaica Insurance and Medical Care
The local healthcare sector is divided into private and public providers. Locals are entitled to a co-payment system by the National Health Fund. It's strongly recommended to subscribe to a solid health insurance plan before flying out, especially since the local public healthcare isn't always up to par. In fact, Jamaica was only awarded 57 points over 100 by the Lancet's Universal Healthcare coverage index. 
While you'll find public hospitals all over the island, most of them are severely understaffed so you'll often be subjected to exceptionally long lines. I was told by a local friend that there's approximately one doctor for every 2,000 people on the island. Medical apparatuses often break down and are not always replaced, especially in rural areas. 
Public healthcare in Kingston and Montego Bay is slightly better owing to the high concentration of tourists and expats in these areas. However, the great majority of foreigners tend to opt for private healthcare, including ambulatory services. Establishments such as Hargreaves Memorial Hospital, Hospiten Montego Bay, Royale Medical Centre, and Heart Institute of the Caribbean are reputed for their shorter waiting time, better facilities, and more experienced staff. 
For serious medical issues, however, patients are often airlifted to neighboring countries offering better health facilities. 
While there are pharmacies virtually everywhere in Jamaica, I did notice that there were plenty of shortages – at least during my time there. Even basic supplements were quite difficult to procure so I would suggest that you pack your medication with you. Strong painkillers, sleeping aids, antibiotics, and psychiatric drugs require a prescription.
Make sure you are fully covered by reading our full Digital Nomad Travel Insurance guide.
Jobs in Jamaica
Digital nomads who would like to work in Jamaica should first obtain a work permit from the Minister of Labour's office in Kingston. While citizens of the Commonwealth can apply for a work permit whilst on the island, US nationals should have a valid permit ready even before flying to Jamaica. You'll also need a letter from your potential employer as well as copies of your passport and visa. 
Now, finding a job in Jamaica isn't exactly an easy thing, considering the employment shortage that locals are already facing. State-run enterprises usually employ locals, so your best bet would be to apply to private businesses. Areas of employment that usually consider foreigners include finance, tourism, insurance, agriculture, as well as teaching. In fact, teachers are quite well paid in Jamaica, with an average salary of around J$ 1,865,000 per year. Private schools tend to pay more than public ones. 
Since it's one of the world's most coveted tourist destinations, you can also expect to find plenty of openings in the tourism industry, especially if you're fluent in other languages. A French, Italian, or Spanish-speaking tour guide, for example, usually earns around J$80,000 per month while hotel reservation managers make around J$123,000 monthly. 
Digital nomads who are looking for a job in Jamaica can check out websites such as Caribbean Jobs Jamaica, Career Jamaica Jobs, Splash Jamaica, and E-Jam jobs. Alternatively, you may also wish to comb through governmental websites such as LMIS which allows you to upload your resume and browse through positions offered by the state. Social media groups such as I Need a Job Jamaica can also connect you directly with potential employers.  
Check out our Digital Nomads Jobs Postings to find the best jobs available for Digital Nomads.
Nomad Friendly
Value for Money
Internet
Workspace
English
Food
Safety
Health
Transportation
Friendly
Quality of Living
Cost of Living Jamaica
All things considered, it's entirely feasible to live on a limited budget in Jamaica, provided that you're careful in terms of accommodation, since this is what's going to eat up a significant chunk of your budget. In fact, the low cost of living is one of the reasons why Jamaica is such a popular retirement destination. The island is the 90th most affordable country on the Cost of Living Index, with consumer prices nearly 40% lower than the USA. 
Digital nomads who are traveling on a budget may consider renting a private room in a shared apartment for around J$60,000 per month in Kingston or J$10,000 – J$15,000 near the coast. If you would like to have your own place, you can check out Negril or Kingston city center, both of which are known for their affordability in terms of real estate. In Negril, for instance, you'll find one-bedroom houses or apartments for around J$75,000 to J$225,00. 
I would recommend that you set aside around J$12,000 monthly for utilities such as garbage collection, water, cooling, and electricity. As far as connectivity is concerned, you may wish to budget around J$10 per minute for local mobile calls (prepaid) and J$5,500/month for Wi-Fi (eight Mbps or more). It's advisable to budget around J$5,000 per month for public transportation. Renting a car will set you back at least J$4,000,000 monthly. Scooters are far less expensive, at around J$5,000 monthly with discounts if you commit to a monthly package. 
For entertainment, I personally set aside around J$15,000, although it's possible to spend significantly less given the number of free activities, sites, and beaches that Jamaica offers. 
This all comes to a total of J$262,000 (including private accommodation) which equals to around 1,700 USD.