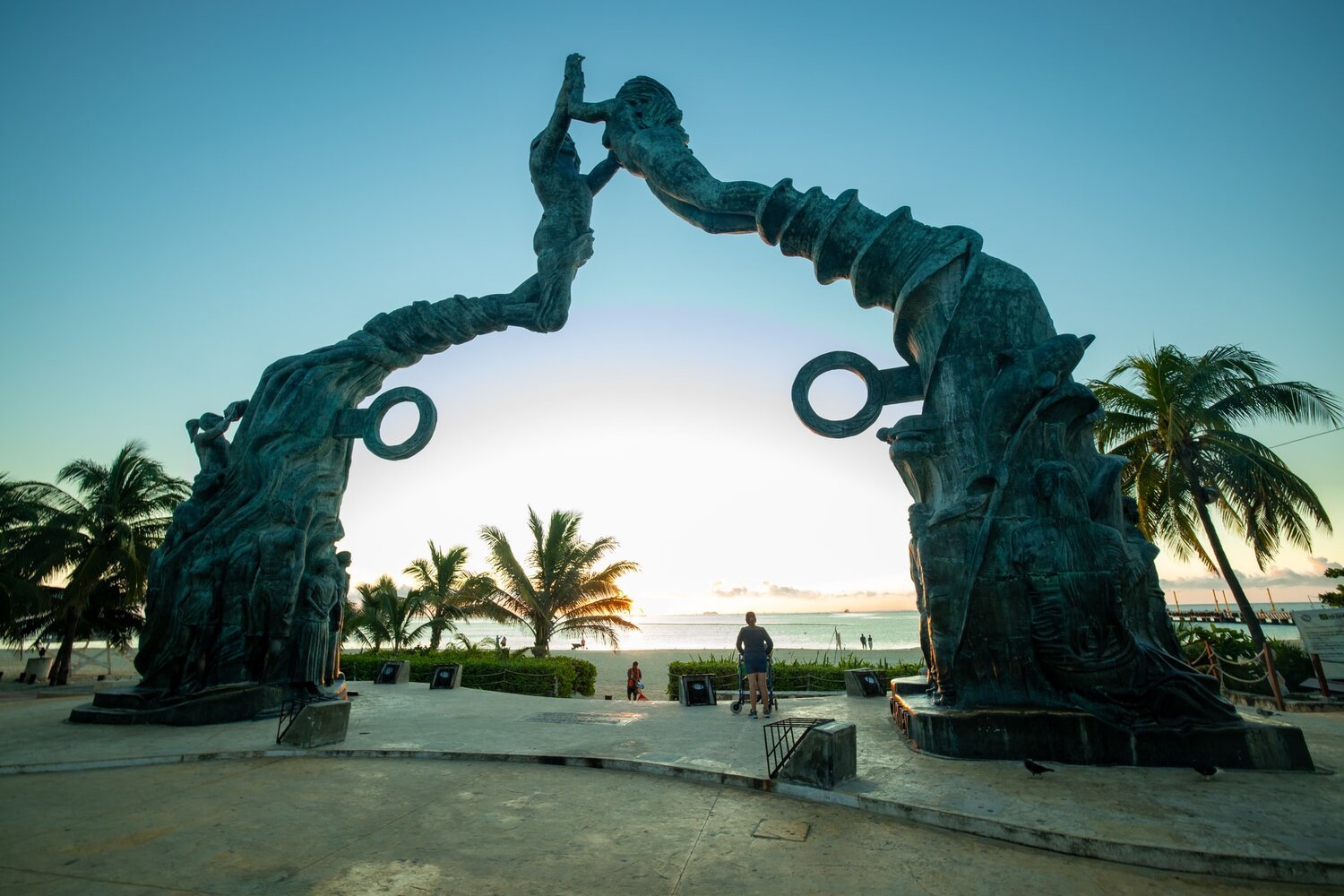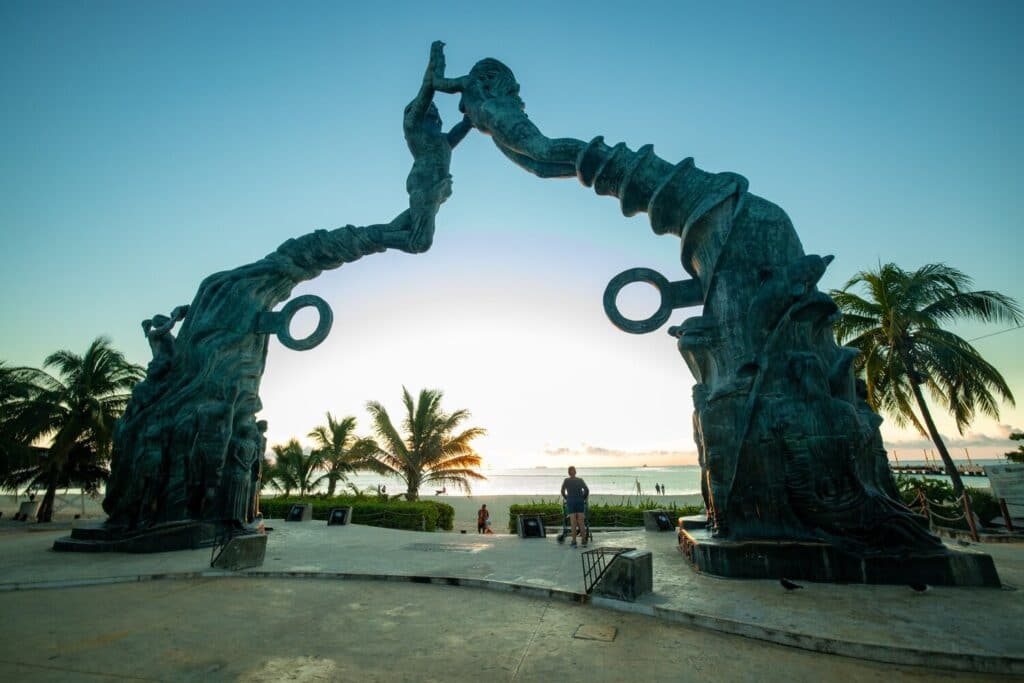 Best Coworking Spaces in Playa del Carmen
Playa del Carmen is a popular destination for digital nomads for its great weather throughout the year, its gastronomy and an affordable cost of living. Coworking spaces in Playa del Carmen are becoming more and more popular. More than having a shared office space at an affordable price, renting a coworking space is about having a nice and properly prepared office to work, while initiating projects and exchanging ideas with other digital nomads and entrepreneurs. Here we will recommend you some of the best coworking spaces in Playa del Carmen.
8 Best Coworking Spaces in Playa del Carmen
COwork-in
COwork-in (Avenida aviación, entre av 50 y av 10 Calle 7 sur, Mza 29, lote 4, Fracc 26, local 1, Playacar fase II) is an ideal space to work, connect with other professionals and develop new possibilities. They offer shared workspaces, fully equipped private offices, meeting rooms with a projector and professional speakers for video conferencing, air conditioning, color and black-and-white printers, scanners, photocopiers, an equipped kitchen, a Nespresso coffee machine and an outdoor terrace where you can rest or work.
COwork-in is also very close to the hotels area and with high speed internet (100Mbps). It is an ideal place for all professionals who are looking for a place to work comfortably. You will find yourself in a quiet environment designed for working in a productive way. At COwork-in hourly rates start at 2,5 USD, daily passes at 12,20 USD, weekly ones at 49 USD and monthly ones at 142 USD.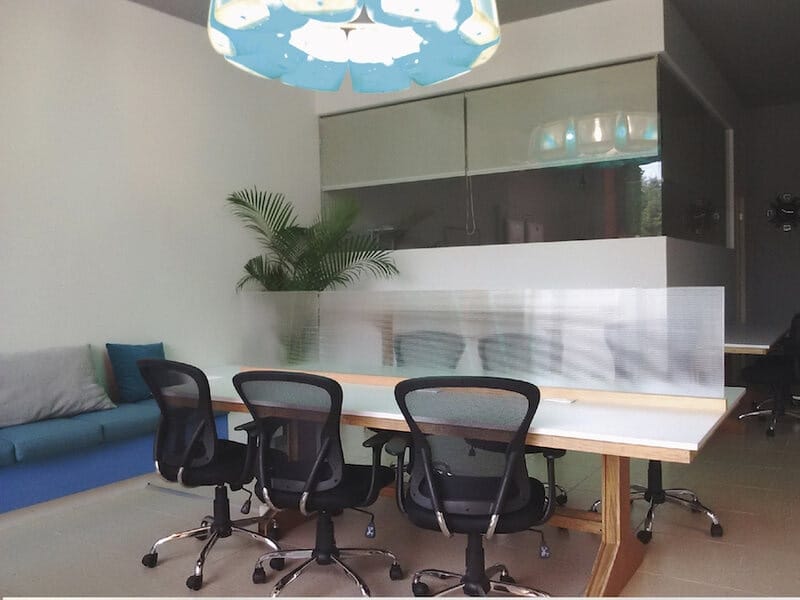 Nest
Nest (Avenida 10 Mza 31 Lote 6, Col. Centro, between streets 12 and 14) is one of the most popular coworking spaces in Playa del Carmen. A central location two blocks from the beach and a space of 150 square meters. Nest has quick access to the most fashionable restaurants, clubs, bars and shops. Nest has four types of work areas: creative wing for better concentration, production wing, open areas for those who prefer to work outdoors, and a meeting room. It also offers receptionist services, package reception, hammock area, smoking area, kitchen, bike-racks, lockers, internet (200 MB optical fiber), air conditioning, photocopiers and printers, coffee, tea and cookies.
The space has a community atmosphere that will welcome you. They also offer courses and workshops to keep you always up-to-date. The only downside is that being so popular it can get loud. You can choose between a daily plan starting at 15 USD, weekly starting at 75 USD, monthly starting at 250 USD, quarterly starting at 700 USD or a six months package starting at 1.350 USD, among other options.
Selina Playa del Carmen
Selina Playa del Carmen (2 street, 130) is part of the popular hotel chain for digital nomads in Latin America. The use of the coworking space is included in their prices. You can also buy a day pass for approximately 14 USD, a weekly pass for 50 USD, or a monthly pass for 150 USD. This coworking space is located in the heart of Fifth Avenue, one of the most modern places in Playa del Carmen, a few blocks from the Ferry to Cozumel and the ADO bus station. In the area there are multiple restaurants, bars and boutiques.
Its offices are designed with modern equipment and offer contactless check-in, high-speed internet, hot desks, meeting rooms, phone booths, free tea and coffee, printing services, a fully equipped common kitchen and lockers. In addition, you can also enjoy the pool, garden, bar, cinema room, wellness area and yoga classes. They usually hold social events and live music on the premises. For those traveling with their pets, Selina is a pet-friendly space. Selina is boasting well-equipped facilities, a central location and a trendy design. However, it is not always incredibly welcoming so prepare yourself for a cold welcome.

Work Zone
Work Zone (Colosio Ave. 459 Mz 1 Lt 46, Fracc. Santa Fe) does not have a receptionist, nor does it answer the phone or receive packages. What they do is provide office spaces available 24/7 where you can work comfortably, leave your routine behind for a moment, meet new people, exchange ideas and develop projects.
This coworking space has a large space of working areas, meeting rooms, a patio with hammocks where you can relax, terrace, kitchen, bikes to borrow and an entertainment lounge with a projector, video games and Netflix. It also offers Wi-Fi, air conditioning, comfortable chairs, scanner, printer and free coffee, tea, water and cookies. Here you can hire daily memberships for 15 USD. Weekly for 60 USD. Monthly 24/7 for 150 USD and monthly part-time for 90 USD. It is not necessary to sign a contract or leave a deposit. You pay for your space only for as long as you need it.
Enlaces Corporativos
Enlaces Corporativos (1ra Sur Mza 28 Lt6, locales 6,7,8, Col. Centro) is an established and consolidated enterprise with more than 10 years of experience. Located in the business area of Playa del Carmen on Avenida 50. It has several restaurant options around such as El Faisán and countless taco trucks parked on the street. In Corporate Links you can pay for the use of private or shared offices fully equipped, silent and with total privacy.
They also offer virtual offices, rental of equipped meeting rooms, air conditioning, living room, Wi-Fi, copy center, secretarial support, coffee service and private parking. Hourly cost starts at 6 USD, daily at 29,40 USD, and monthly at 441 USD. You can also buy a wide range of packages that give access for a certain number of hours or days, usable for a period of three months.
Bunker
Bunker (Avenida 10 Norte, Esquina con Calle 38, Local 12 y 13, Zazil-ha), just three blocks away from the beach, is a flexible and equipped workspace that allows pets. Here you can choose between shared, private and virtual workstations with new equipment. As a member, you have 24/7 access to a wide range of services.
It offers Wi-Fi, unlimited printing, private phone booths, meeting and conference room. Besides the workstations, you will also find recreation areas, a small outdoor patio, lockers, parking, free coffee and snacks, and a large community of friendly members. The cons are that it is not a central location and that the spaces are small. Prices vary starting at 5 USD per hour, 14 USD per day, 61 USD per week, or 162 USD per month.

WORK-IT
WORK-IT (Av. 10 between 14 and 14 bis. Local 10 and 10 bis interior, inside the Plaza Tendencia parking lot). A quiet, harmonious space, with everything you need to hold meetings or work online. Focused on comfort and productivity, it has up to three high-speed Wi-Fi networks, shared desks, private offices, multipurpose areas, boardroom with smart tv screen for presentations, kitchen area, telephone booth, air conditioning, printers and business address to receive packages.
In addition, it is available to its users 24 hours a day through the digitized fingerprint security system.
Xinergy Workation
Last but not least, Xinergy Workation (1 Av. Norte, between Calle 24 and 26 Sur Centro) receives constant positive ratings. It offers private spaces, shared work areas, conference room for private meetings, multiple outdoor areas, ping pong table, swimming pool, a small library, free snacks and coffee and eight restaurants that deliver directly whatever you ask for. Memberships vary and are obtained by request for a quote.
Coworking Playa del Carmen Conclusion
Aside from these coworking spaces, Playa del Carmen has a wide selection of restaurants, cafes and beach clubs. However, the internet connection won't be at it's best. So if you're looking for a reliable work setup we recommend choosing one of the coworking spaces above. The affordable price range of Playa del carmen coworking spaces really gives you a variety of options. All you have to do is read up and find the best place for you.
Do you know any other coworking space in Playa del Carmen? We are all ears.