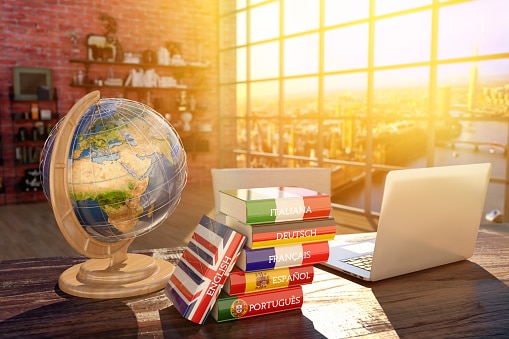 Best Language Learning App
Being multilingual is always a meaningful endeavor. Whether it's travel prep, working as a digital nomad from a new destination or personal development, it's easier than ever all from the comfort of your own phone. Feel fluent in no time with expertly crafted guides to vocabulary, pronunciation, and grammar. It only takes a few minutes to be well on your way to mastering it. There are language learning apps for every learning style out there. These apps make a new language feel manageable with bite-size lessons that guide you through the required rules and pertinent patterns. Let this list of all the best language learning apps be your sign to get started today!
10 Best Language Learning Apps
1. Duolingo
Duolingo certainly has one of the most diverse ranges of languages available to learn. You can try your talent out on 39 different dialects, from Scottish Gaelic to Klingon. Have as many on the go at once as you want, though from experience we'd recommend no more t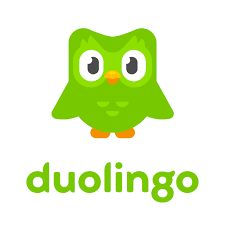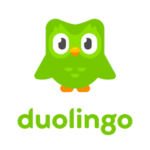 han two. 
Each exercise is short, bright, and has a game-like quality that keeps users coming back time and again. You can even compete to keep a streak up, how many days in a row can you Duolingo? We didn't even get to the best part yet – it's completely free! For a small monthly sum, you can pay for a few upgrades like removing the ads. We totally get why this is one of the most popular apps that help you learn languages on the market today. 
2. Memrise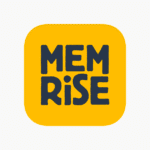 Memrise lets you choose from over 23 languages. We are obsessed with the Learn with Locals feature on this app. It allows the learner to put themselves into more real-life scenarios and understand phrases by speakers with authentic accents. 
The tone of voice is so important when delving into a new dialect. It makes conversational patterns clear with in-depth explanations so that it's easy to improve your skills. Even better yet, you can use it for free. This option gives you a few lessons to try each day. For bonus content and tools, get the premium paid plan for $9 a month. 
3. Babbel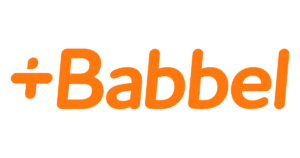 Babbel is an excellent all-around choice of apps that help you learn languages. There are only 13 native tongues to delve into here, but you can get started at any time for free or get an annual subscription that works out to just $3 per month. Pay month by month for $8 to have the freedom to stop at any time. 
A subscription includes virtual classes with a real live instructor. Replace one cup of morning coffee and ten minutes of online scrolling with Babbel and voila you'll be a vernacular wizard in no time. Each lesson is customized based on the native culture of the specific country. The lessons are super interactive with a lot of quiz-like elements to keep you engaged. 
4. Rosetta Stone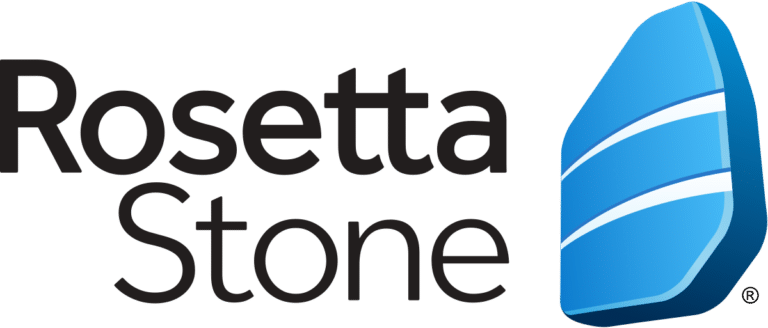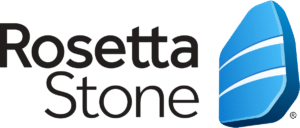 Okay so Rosetta Stone may be on the pricier side of apps to learn different languages, but at $199 you're paying for a lifetime membership of unlimited languages. For those a bit more unsure opt for $8 monthly or $12 annual plans. It's such a cool choice for the dedicated lover of language. 
Some of us even remember when they were the original and only tool for trying out new idioms. It's since been made modern and is readily available as a mobile app. Several different modes are quite a departure from the norm of quizzes and courses. Get real-time tutoring, use your camera to identify items in the language, and enjoy an immersive cultural technique that mimics how to learn as if you're living within the country.   
5. QLango


QLango is a super fun way to get familiar with another language. It turns each lesson into an activity that feels way more like a game than studying. Our favorite feature may be that it doesn't assume your base language is English. You can learn any one of 40 languages from any other mother tongue. 
Another great element is the emphasis on memorizing words that will be essential for carrying out conversations. Each lesson is quick and very approachable, making it accessible and easy to fit into anyone's schedule. Track your progress to make sure you're in line with your goals. Buy a lifetime subscription for only $45. 
6. Busuu


If you like to learn with a bit of extra guidance for completing goals, Busuu boasts a brilliant setup. With a premium subscription, at $10 per month, Busuu will create a study plan to best optimize your lessons and reach your desired outcome. It will tell you exactly how many minutes are needed to complete whichever target you choose, and it can be totally tailored. 
Even using it as a free app without premium, you'll find plenty of useful features such as slang expressions to use, reminders on review, authentic audio, and photos paired with phrases. You'll collect points and badges to keep you motivated and on the right track. We especially love the separate mini course designed for quick skills to use during travel!
7. Beelinguapp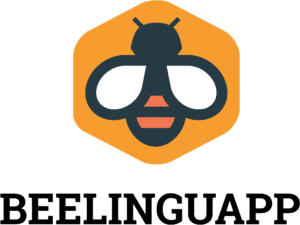 For reading and reading comprehension, Beelinguapp is the best of all the apps to learn different languages. This is an essential skill in understanding any new idiom that can often be overlooked. It's perfect if you have a basic knowledge already and are hoping to hone some other abilities. 
You'll go over longer texts and be able to see the translations as well. We like to use it as an extra tool when paired with another app that covers a few other facets. There are a dozen languages to choose from and the free version offers everything you need. You can step it up a notch, mostly meaning removing the ads and unlocking more texts, with a fee of $2 a month. 
8. Drops
Drops make learning a new language feel possible for anyone. Sometimes getting started is the hardest part and can feel intimidating. Drops washes all these worries away. The colorful layout has a playful feel that we actually wanted to use all the time. It shows a word and a correlating image complete with audio for a simple and concise way to get off on the right foot. 
For $10 a month you can use it any time as much as you want. For free you only have to wait 10 hours between lessons. Check your stats anytime to refresh on what you got right and wrong as an easy way to review. Drops is always adding cool new languages to their roster of 30, so there are many options to exhaust. If Spanish isn't for you, why not dip a toe into Esperanto? 
9. TripLingo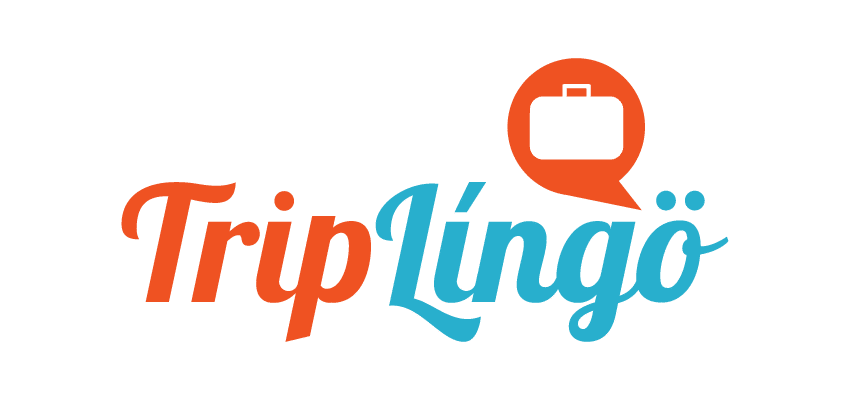 TripLingo is a traveler's dream! If you find yourself on the go, then you'll love all the features made just for foreign adventurers, like the slang slider. It allows you to adjust the scenario you're in for different levels between casual and formal to best suit your conversational needs. Using contemporary lingo and not technical vocabulary can make social situations in other countries way more comfortable. 
Pick lessons based on the topics you think will be most useful, like restaurant phrases or business phrases. Plus, there's an inbuilt voice translator, for any emergencies abroad. Try it free or get a monthly subscription of $7 which will really get you all the impressive perks. 
10. Mondly
Mondly focuses on phrasing over vocab, which can help you to feel like you're making quick progress in the conversation department. You can even practice it in real-time with AI chatbots! It's truly the language app of the future. It's also super versatile for non-native English speakers. 
There are 33 languages available on the app to learn both from and about. We found it super helpful to be able to hear real accents on this app as well. $10 per month gets you all the resources you need to learn a new language quickly and easily. It has a vibrant layout and can be geared towards kids or adults. 
Best Language App Conclusion
As you can see, there is such a wide array of apps that can help you learn languages. It can be hard to decide which is best for embarking on your new vernacular adventure. Pick a program that seems to best match your process. Do you want to be able to converse easily? Would you like to know all the technically correct linguistics? Are you a visual or auditory learner? Could you spend a bit more to unlock all the possible resources? 
These questions paired with the 10 best language learning apps above are the proven path to finding that perfect language platform for you. Another pro tip we've picked up for a different type of app is to always be sure to switch on those subtitles when streaming your favorite shows on Netflix! It doesn't hurt to get a little extra reading or listening practice in as you lounge around. 
We're so lucky to live in an era where all the tools you need to be fluent fit right in the palm of our hand. Whether you're embarking overseas or taking on a fun challenge at home, all these apps to learn different languages are ready to help you fulfil your dialect dreams. Your multilingual future awaits, and it's only one click away.