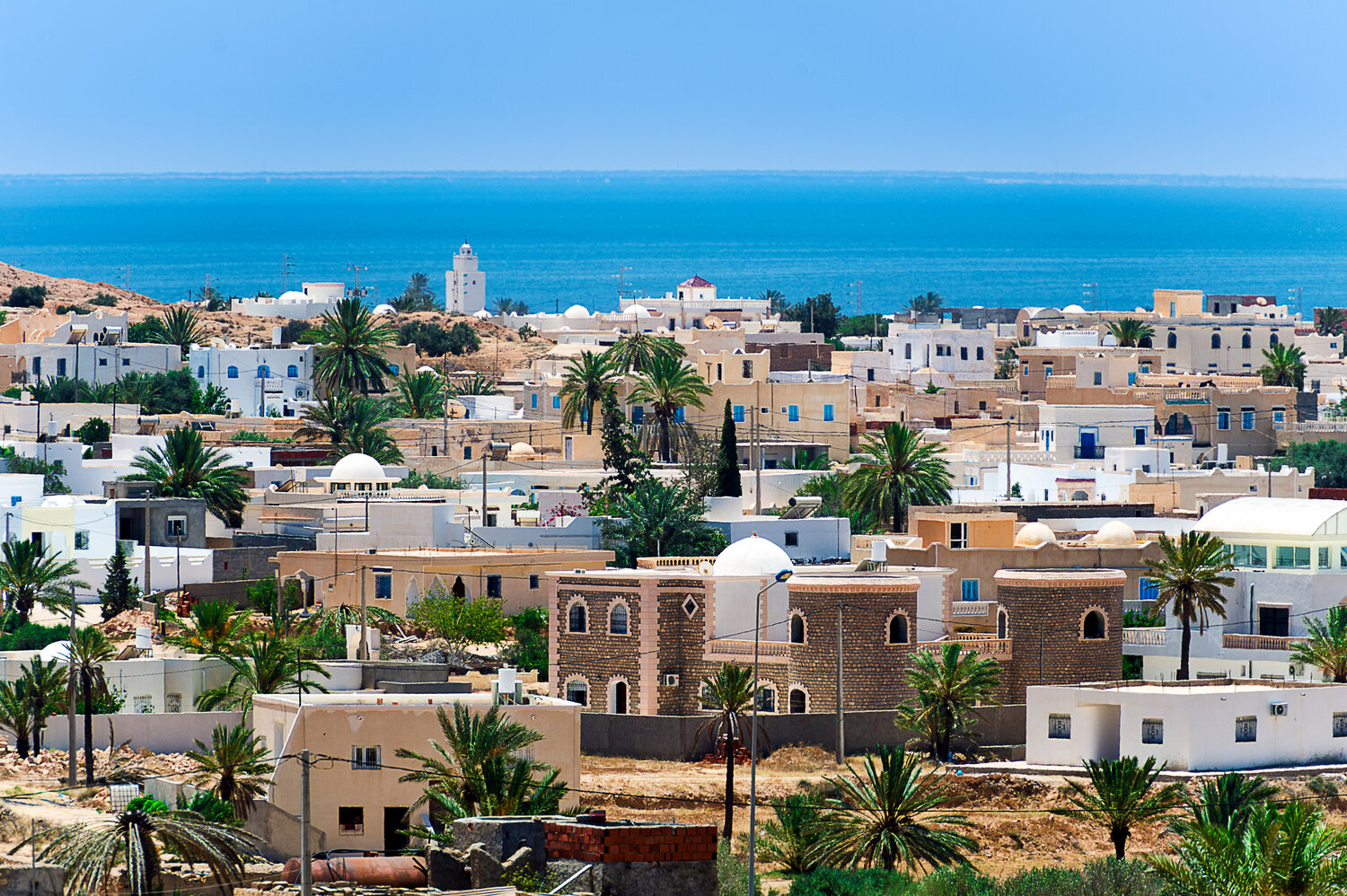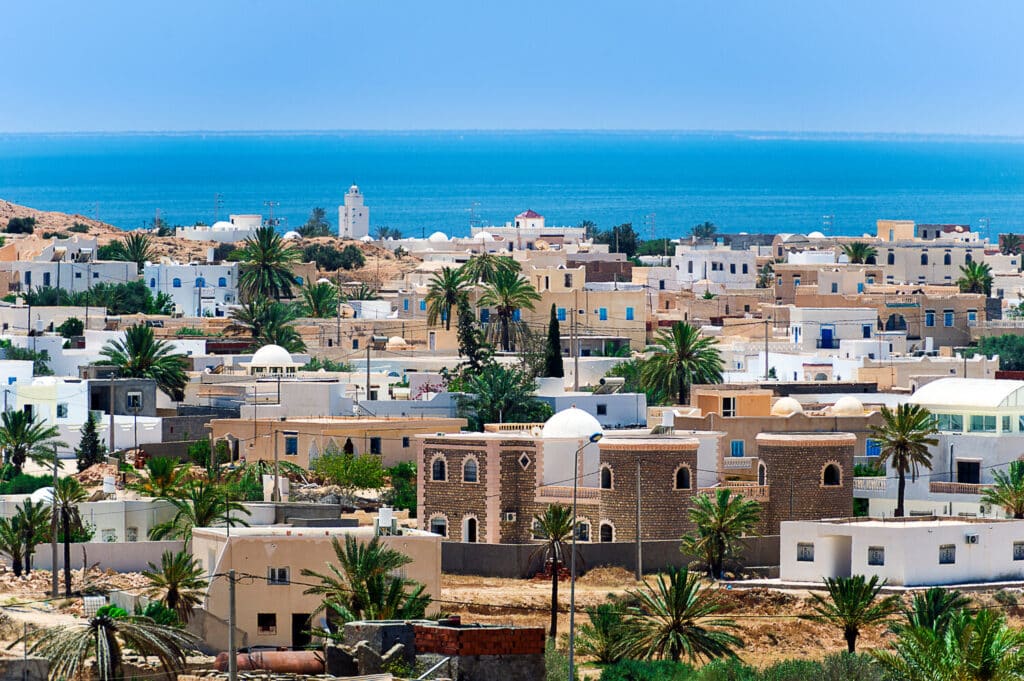 Why Djerba is Becoming a New Digital Nomad Destination
What could be better than working in the sun while enjoying a destination rich in culture and traditions? Yes, this place really exists! Head to Djerba, a little piece of paradise in southeast Tunisia. Attractive and dynamic, discover why it is becoming an increasingly popular destination for you, Digital Nomads.
7 points why Djerba is becoming a new DN destination
Enjoy a pleasant climate all year round
Many of those who are charmed by the island, have decided to stay there. The epic of Ulysses says it all, once he arrived in "Djerba La Douce", he took a long time to leave. And you should know that this phenomenon is still going on! Those who are looking for a way to escape the winter, be sure, you will find here an environment convenient to productivity and you will certainly want to stay there…
Do you know that many companies and startups are born in Djerba?
Indeed, this destination attracts you and gives you wings. Many have started promising projects in Coworking Space and cafes. With a high-speed internet connection, Digital Nomads are increasingly coming to the island and enjoy working together, sharing ideas and skills.
Especially since Djerba has been able to affirm itself in the market, offering places suitable for long stays for those who want to settle down for a while and for short stays for those who want to have all the stamps of the world in their passport before its expiration.
One tip: Coworking spaces are springing up more and more in Djerba and the most interesting one to watch is the "Wostel", which is located in the heart of Erriadh. Hostel and Coworking space, this innovative project located in a city rich in culture, has many surprises in store for you.
Between culture and traditions, let Djerba put you in full sight!
Also known for its rich and diverse culture, it attracts many visitors from around the world. Discover the history of the island, its traditions, and its exemplary customs, as well as its typical cuisine. Beware, for those who do not eat spicy food, Tunisian cuisine is tasted with harissa. The taste of the latter will delight you with its delicious flavors.
Its nickname "land of peace and tolerance" suits it well thanks to its splendid blue and white architecture and the fact that 3 religions have been living together in total harmony for decades.
This cultural immersion can also be a source of inspiration for freelancers and entrepreneurs looking for inspiration.
In Djerba, there's never a boring moment
The goal of being a Digital Nomad is to work online, no matter the location, as long as it is safe, has a good connection and there are things to visit, and to do.
You've come to the right place, as there is a huge variety of activities for those looking to relax or explore the island in their free time. Visit the island's historical sites, try out SUP, kayaking, and even kite surfing, relax on the white sandy beaches, and marvel at the olive groves and palm groves while quad biking.
Leave the island for a moment to go on a 4×4 excursion in the Sahara Desert, admire the golden sunset, watch the camels in their natural habitat and enjoy the wonderful welcome of the Amazing Berbers to walk in the footsteps of Star Wars.
We leave, but we come back soon…
The Djerbians are very sociable and friendly. Known to speak French very well, English, and German, do not hesitate to ask them for advice on tips of the local life, they will be happy to help you and to make you discover their own little paradise spot.
Especially since we don't risk anything. Djerba is one of the rare destinations where you feel safe wherever you go and protected from any problem.
Another positive point is that Djerba offers a relatively low cost of living compared to other popular destinations for digital nomads. Accommodation, food, and activities are affordable, which means you can enjoy a comfortable lifestyle. 
All in all, enjoy the fresh air and a growing emerging community, which is an excellent opportunity for digital nomads looking to expand their professional network and find new potential clients. Djerba, an attractive destination, welcomes you with open arms and hopes to charm you with its many assets. A land of promises kept you will easily fall in love with it.
Become now a Djerba Nomad World!
Meal, Inexpensive Restaurant: TND 7.30 ($2.64) 
Beer Domestic Beer: (0.5 liter bottle) TND 3.00 ($1.08) 
Cafe Cappuccino (regular): TND 3.45 ($1.25) 
Bread Loaf of Fresh White Bread: (500g) TND 0.65 ($0.23) 
Water Water: (1.5 liter bottle) TND 0.70 ($0.25)
One-way Ticket (Local Transport): TND 0.68 ($0.25) 
Utilities Basic Utilities (Monthly): TND 180.00 ($65.13)
Internet Internet (Monthly, 10 Mbps): TND 35.00 ($12.67) 
Gym Fitness Club (Monthly): TND 60.00 ($21.73) 
Accommodation Apartment (1 bedroom) in City Centre: TND 600.00 ($217.28)