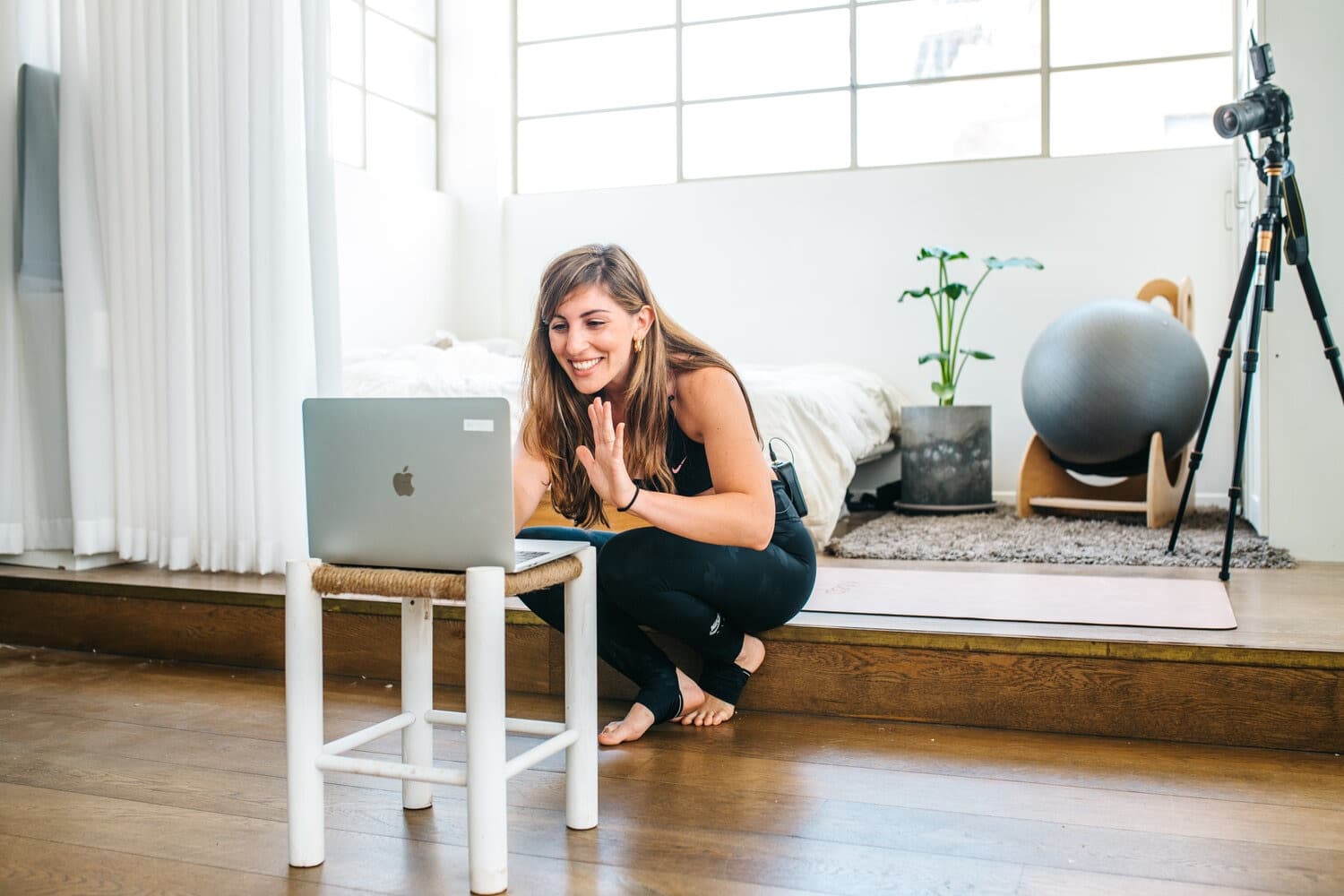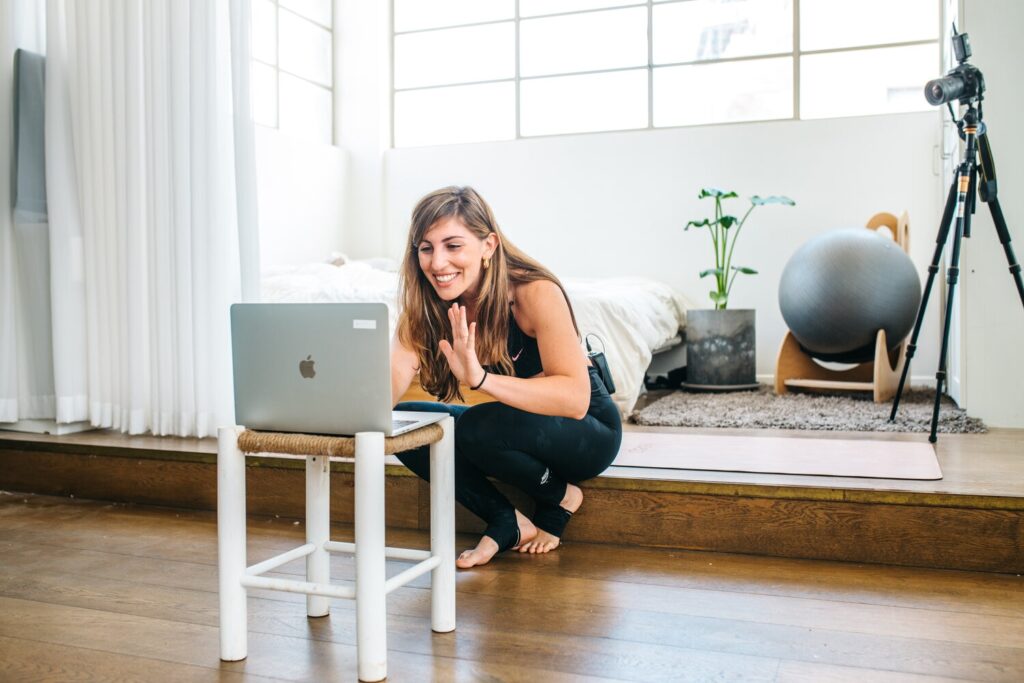 Teach Online Classes from Home
The Next Big Thing: Teach Online Classes On Amphy
As more and more of us work from home, teachers realize they can work from home, too. But what happens if you've always wanted to teach online classes but have never had the opportunity before? If you have a passion for teaching and sharing knowledge with others, then Amphy may be the next big move for your career. 
Teach live online classes, Don't Sell
Unlike other platforms, Amphy is unique in that they don't require you to promote your classes. They know that what you do best is teaching students: not marketing. 
That's why Amphy takes care of everything. They advertise your courses to bring the students to you – instead of making your pitch to them. 
Connect In Real-Time
Build meaningful connections with your students with Amphy's live video classes, and engage students with real-time feedback and interaction.
Other platforms have you send out pre-recorded lessons, which doesn't allow for deep, meaningful interactions where you can coach your students through the issues in real-time. Instead, Amphy allows you to connect with students right then and there to forge meaningful connections and, as a result, more effective lessons. 
Ditch Administrative Details
Pesky administrative tasks bringing you down when you could be planning your next lesson? That's why Amphy takes care of all those details. 
From management to booking to reminders to payment, Amphy is the one who takes care of all that so you can get back to what matters: teaching your subject.
Anyone Can Teach
Do you have a passion for a subject but can't teach it because you don't have a degree? If that's the case, Amphy may be for you. So long as you have passion and are an expert in your field, you can teach.
All you need to get started is to be an enthusiast in your field and ensure that your course follows their class guidelines. Once you do that, you can publish your course on Amphy.  
Plan Your Own Schedule
The great thing about virtual teaching is that you are in complete control of your schedule. Say goodbye to the days where you had to ask for a day off to go to the doctor or where you had to plan your vacation time according to when it best suited your workplace. 
With virtual learning, you can teach anywhere, anytime, giving you more flexibility to live your life how you want.
Cost and Fees
Another great thing about Amphy? They don't charge you to put your classes up. They only make money once you have booked your first class. Then, there is a small commission fee for every booking. 
This allows teachers to build their new careers without having to put up too much of an investment. It's a risk-free opportunity that anyone can take advantage of.
Amphy Reviews
Whether reviews are from students or educators, Amphy gets glowing review after review. Most of the students seem very pleased with the quality of instructors and information, which means they will return for more. It also is an easy-to-navigate interface so that you and the students have an enjoyable experience.
Teachers, too, report having great experiences. Most educators say that the Amphy team is friendly, supportive, prompt, and is always there to take care of any issue. 
How To Get Students
The biggest and most obvious hurdle is, of course, how to get more students. The more students you book, the more you make, and the more you're on your way to having teaching pay your bills.
So, how do you get more students? Amphy suggests several great ways, including posting a free class a week. The course can be short (they recommend 20 minutes), but this way, people who otherwise wouldn't want to commit to your class can explore what you have to offer and perhaps come back for a second (paid) session next time. 
You also want to make sure you are available to a wide array of audience members. Part of what makes Amphy so successful is how its students are from all over the world, which means that people will want to take classes at various times in the day. Instead of locking yourself into one time zone, make sure you carve out enough time in the mornings, afternoons, and nights to accommodate people on the other side of the world from you. 
Furthermore, you want to make sure you have enough diversity regarding class length. Different students want different things. Some students want to learn in bite-sized chunks that they can squeeze in before work or after school; others want to dedicate large chunks of time. Make sure you can accommodate both sides of the spectrum to cash in on an optimum audience base.

How Much Can You Make Teaching Online?
Another great feature of Amphy is that you can set your own prices, so you can always control how much money you can make. However, some teachers have difficulty knowing if they are lowballing themselves. Others have issues setting the price too far above demand. 
To find the sweet spot between low enough to attract students but high enough to make it worth your time, you're going to have to experiment and play around. Most instructors set their prices anywhere between 15 dollars and 60 for a session. Although, some more esoteric courses have higher prices – some on there for over 100 dollars. 
All in all, it depends on the demand for your course and how well you can teach. Expect to take a couple of weeks to understand the market and how to assign prices best.
Final Thoughts
Whether you're a certified Digital Nomad teacher or you're an expert in your field looking to spread the knowledge (and make money while doing it), Amphy may be the next big step for you. Consider opening an account with them today to consider your options. The best part about Amphy is that it's free to register and upload a course, so you don't have much to lose by trying. 
Head on over to Amphy today to get started!