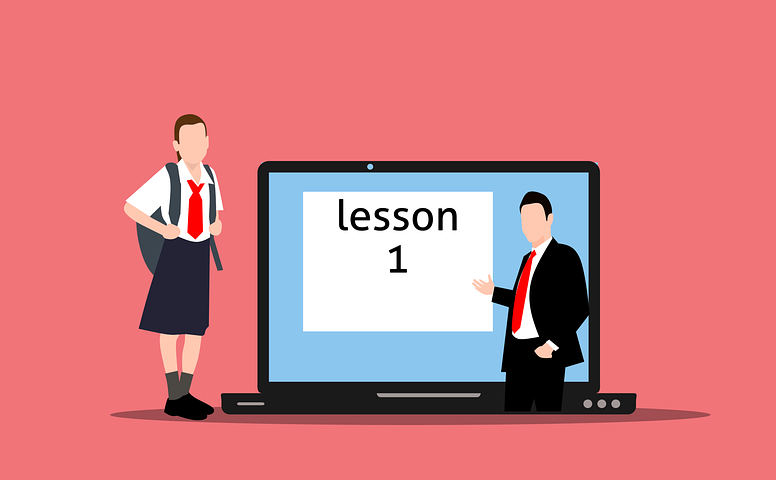 It's easier than ever these days to start a career as an online teacher. This is a great job choice for many of us digital nomads, allowing for the freedom and flexibility that we value oh so much. For some positions all you need is a laptop and a fluent grasp of the English language. It's easy to see why it's one of the fastest growing gigs for location-independent workers. 
The demand for virtual learning is high, so there's plenty of room for newcomers into this online world. With more education being conducted from home than ever before, it's a great time to look into these jobs. From personal experience, we will tell you everything you need to know about jumping right into the job of remote teaching. 
How to Become an Online Teacher
To become an online teacher first decide exactly what it is you'd like to teach. A simple starting place for many is to try English teaching jobs. What better field to delve into than a language you can already speak? Plenty of students are hungry to practice and improve their communication abilities all around the world. Of course, it's good to consider all possibilities. 
With more specialized skills you can increase your earning potential. Consider teaching math, science, or even another language like Spanish, which helps your profile stand out and your portfolio appear more diverse. 
It's important to prepare a CV, as well. Make sure to include as many relatable skills as possible, like working with children, travel, or training others. Also, be certain that you have all the necessary software. This usually means a working camera and microphone and consistent, reliable Wi-Fi.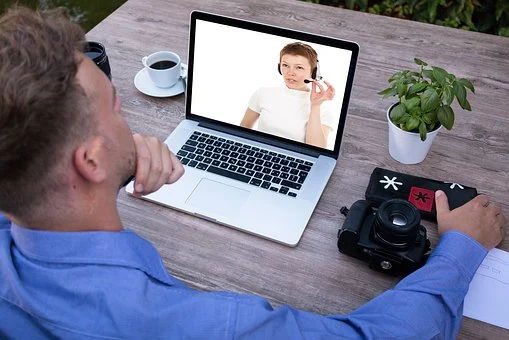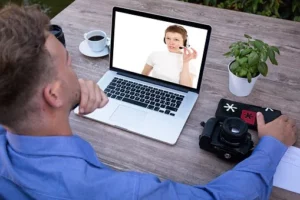 Before embarking on online teaching from home or abroad, ask yourself some questions. Do you want to conduct classes or private tutor sessions? Is there a certain level of knowledge that you feel qualified for? Do you think adults or children would be best for your teaching style?
Some companies allow you to become an online teacher anywhere with no degree and no experience. However, many still choose to obtain a TEFL, or teaching English as a foreign language certificate. Some sites will require this and many students prefer it as well. 
Regardless, it will open more doors for you. It's a course that only takes about 120 hours to complete and costs between $300 and $600. 
What Skills Do Online Teachers Need?
First and foremost, we've found that it's important for any online teacher to have a thorough knowledge of the subject they're relaying. You won't necessarily need to create your own content or lesson plans, as these are often provided, but you'll need to be able to clearly explain the topic to someone. It also really helps to be engaging. If you're bored by the lesson, you can bet the student will be as well. Getting learners on the other side of the screen to be interested and excited about a specific subject is the secret weapon of every good instructor.  
Every student will be different, even within the same course. It will serve you to be both adaptable and patient. Try to find the way each student likes to learn best and use that. Find out their strengths and weaknesses and meet them where they are at in order to best continue their education. Being ready to adjust methods based on the needs of the student can really make all the difference. Always encourage them to keep going, positive motivation makes everyone a better learner. 
Strong communication is essential for any online teaching from home or overseas. Being able to clearly convey concepts is really the name of the game with this gig. Time management is a useful skill in almost any profession, but especially so for conducting remote classes. 
If your classes are only an hour long, which is likely, think about how to best utilize that time. What can't they do on their own and how can you use the tools and resources you have access to, to further learning. 
Advantages of Online Teaching From Home
We love any job that lets us choose our own schedule and travel while earning, and online teaching is no exception. Put your availability up on your profile and wait for the offers to roll in. It's important to keep time zones in mind otherwise you may end up accidentally booking a class for two in the morning. 
It's good to lay out your style and intention in the opening class and hopefully you can build a base of recurring students who will schedule them every week. Be sure to ask for positive reviews from the people you have taught!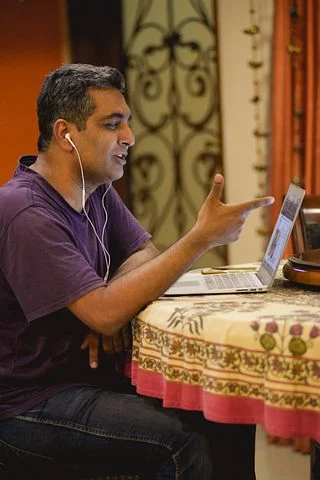 The fact that you can do this job from anywhere and about anything opens so many doors. We all have valuable skills we can share and helping others to learn them can be super rewarding. There aren't too many gigs you can jump straight into, often with no degree and no experience, and begin making money right away. 
All you need is a laptop and a subject you already know about. It's also such a cool way to enjoy cultural exchange from the comfort of your home, as you'll likely have students from all around the world. The more you build up your experience the more you can earn in this super flexible field. 
What Subjects Can You Teach Online

 
The most common thing to teach online is English as a second language. These sites will often require that English is your first language and may even specify that Americans or Brits are preferred. There's such a demand for English speaking skills in so many parts of the world these days. You can find classes that are structured with detailed and technical explanations of the English language and others that are just about conversation. 
You can also find companies that do test prep. This is common for the big scary standardized tests that teens are required to ace, like the SATs or the ACTs, and are usually private tutoring sessions. If you have a four year degree, which is required by some sites regardless, then this could be a good gig for you. 
A few companies recruit and manage online educators for other large learning platforms, such as LatinHire. They will match you with the right site and clients based on your preferences. This means they're doing some of the work for you but also taking some of your earnings. 
More and more education is moving to a virtual platform. This has opened many doors for what kind of subjects are needed now. You can teach math, science, history, literature, other languages or even niche skills. 
Some platforms serve to connect teachers with actual international schools, like Teach Away, though you will need more advanced qualifications for these full time positions. 
Best English Online Teaching Programs to Join

 
Cambly can be a great choice when first trying out remote teaching. They don't require any degrees or previous experience to apply. All classes are one-on-one. The way it works is that students will log on when they want to have an exchange and will be matched with an available teacher. 
This means it's better to be online on Cambly as much as possible, or make sure your lessons are scheduled in advance. The usual payment is about $10 an hour, not bad for nothing more than a chat, though it's on the lower end of the pay spectrum overall. 
They also don't provide any lessons. Cambly only hires native English speakers and serves students from all over the world. They pay out every Monday via Paypal, so getting that cash into your bank is super simple. There's no minimum hours required, meaning you can teach whenever it's convenient for you, part time or full time. 
The clients are often adults on this site. The application process is easy, simply pass a laptop test for audio and video, make a short introduction video, and fill out a profile!
Lingoda is an online European based language school. It's unique in that it's not just for fluent English speakers. They hire Spanish, German, and French native speakers as well. The classes consist of either small groups of adult students or private sessions. 
An added bonus, especially for us overseas travelers, is that as a teacher you can get 25% off of any language class you like! Lingoda does require two years of teaching experience, a teaching certificate like TEFL, a legal ability to be a freelancer wherever you are living, and a native knowledge of whichever language you're teaching. 
The payment depends, but is higher than some others as it requires more qualifications for hire. It generally ranges from $8 to $13 per hour. Work when you want and as much as you want on Lingoda.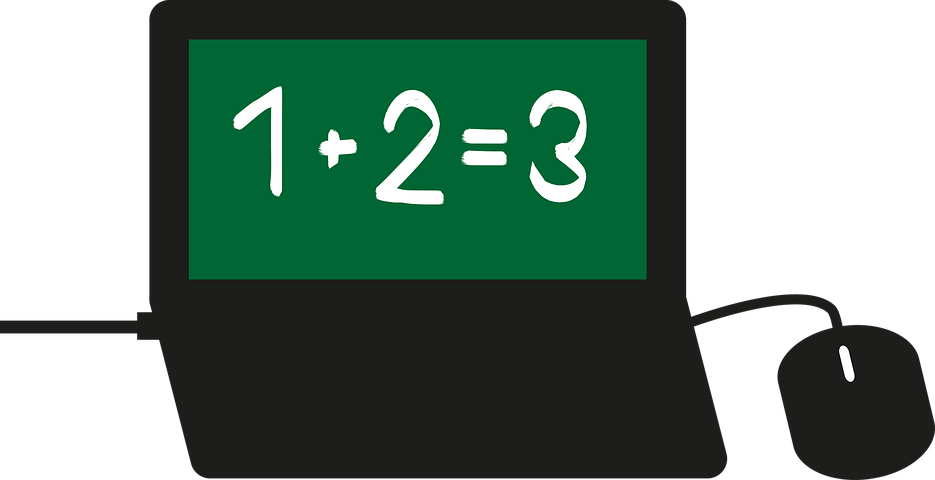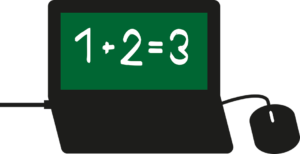 One of the highlights is being able to book classes with short notice or months in advance. They offer in-house materials to utilize, based on the popular European curriculum CEFR, so preparation for teaching is a breeze. 
They use Zoom as the platform which most of us are already familiar with. They also recommend having a high-quality headset. After you apply you will be asked to have an interview, so be sure to prepare beforehand. 
italki is often touted as the world's largest marketplace for English teaching jobs. Any language you're fluent in can be taught on this site too. A very positive perk is that you can set your own prices here, at a minimum of $10. Most set their rate under $25, but keep in mind if it's too high the chances are you won't get many students, especially right at the beginning. 
It's common to list a lower trial lesson cost to attract initial students as well. italki takes a 15% commission of each class, so be sure to factor this in when deciding your prices. Another nice thing about italki that we enjoy is there are two types of teaching to try. 
The first is a Community Tutor where no extra qualifications are needed, only a fluent understanding of the language being taught. The other is a Professional Teacher. For this position, you need a college degree, a teaching certificate, or proof of past experience. 
This gives a nice range of options based on your preferences. The students are all ages and each interaction is one-on-one. You can use the dedicated classroom platform to conduct class or other video chats like Zoom or Skype. 
The application process can be quite involved, but once approved just set your available times and students start to sign up. 
At MagicEars all materials and curriculums are provided, and as a teacher your role is just to bring some props and lots of energy. The classes are all small groups of up to four students of children between the ages 4 to 12. The classes last for thirty minutes and pay between $9 to $11, with many opportunities for bonuses. 
If you show up a few minutes early to a class or teach during peak hours then you'll earn an extra dollar, and there's also a performance bonus available, as well. You can even get $10 for every teacher that you refer to the site. 
There's no minimum required time commitment, so still plenty of freedom. We really like the shorter class times as well. They do require hires to have teaching experience here, but will consider work outside of a traditional classroom. 
MagicEars offers a lot more hands-on support for staff than other places. It's based in China and operates on Beijing Time from 5 p.m. to 9 p.m. on weekdays and 9 a.m. to 9 p.m. on weekends, so be sure you can be available at these times wherever you happen to be living. 
They use Skype as the main platform for classes. If you're a bubbly and excited professional who enjoys working with kids, MagicEars could be the best pick. 
Skooli is the place for one-on-one tutoring in a wide array of subjects. Teachers sign up in their area of expertise, which can include teaching math, English, science, business, Spanish, French, Chinese, writing, reading, history, physics, computer science, chemistry, biology, accounting, economics, marketing, and finance. 
Skooli prides themselves on being a personalized learning platform to advance education by achieving higher levels of understanding and academic achievement. 
You can login whenever you're free in order to be online and available for instant sessions with students, sometimes just to answer specific questions or for a full lesson. They provide training, materials and demos to support your teachings. They do require a background check and a teaching certification. 
The application process is simple and you can choose your own schedule entirely. The hourly rate is competitive and dependent on subject matter and qualifications. You can see the amount paid as soon as the session is finished and can withdraw on Paypal once it's over $100. 
The Skooli classroom is decked out with messaging, video, a virtual whiteboard, screen sharing, and Google Drive. 
How Much Can I Get Paid as an Online Teacher
How much you can make as an online teacher overseas will depend on so many different things. Some of it will be based on you and some of it will be based on the platform you choose. 
As a general rule the more qualifications you have, like a TEFL, a university degree, and prior experience, the more you stand to make. Sites can pay anywhere from $8 to $30 an hour. This will vary based on what you're teaching and how you're teaching it. A formal lesson will probably pay more than a conversational session. 
Some sites allow you to set your own price along with your schedule, offering even more freedom. It's good to be aware that most will take a small percentage of the payment each session. It's also common for a platform to increase your pay the more students you teach. 
A hint we've found helpful is to sign up for a site like Oakary. You can fill out an application and it will actually send it out to many different top teaching purveyors. It cuts out some of the extra work needed to get started with that first secured spot. 
Online Teaching Jobs Conclusion 
For part time work, for jobs you can do abroad, for the freedom of remote work, for flexible schedules, for simple and convenient gigs that don't require a ton of qualifications and start-up effort, online teaching from home really checks all of our boxes. 
We get why it's such a popular pick for digital nomads all around the world, and only increasing in ubiquity. English teaching remote jobs from overseas are positions that provide the balance of being able to earn a bit of money while enjoying a flexible and relaxed lifestyle. 
You won't have to invest much aside from a bit of time to get started and then only as many classes as you care to teach a day. Dare we say it sounds like living the dream?