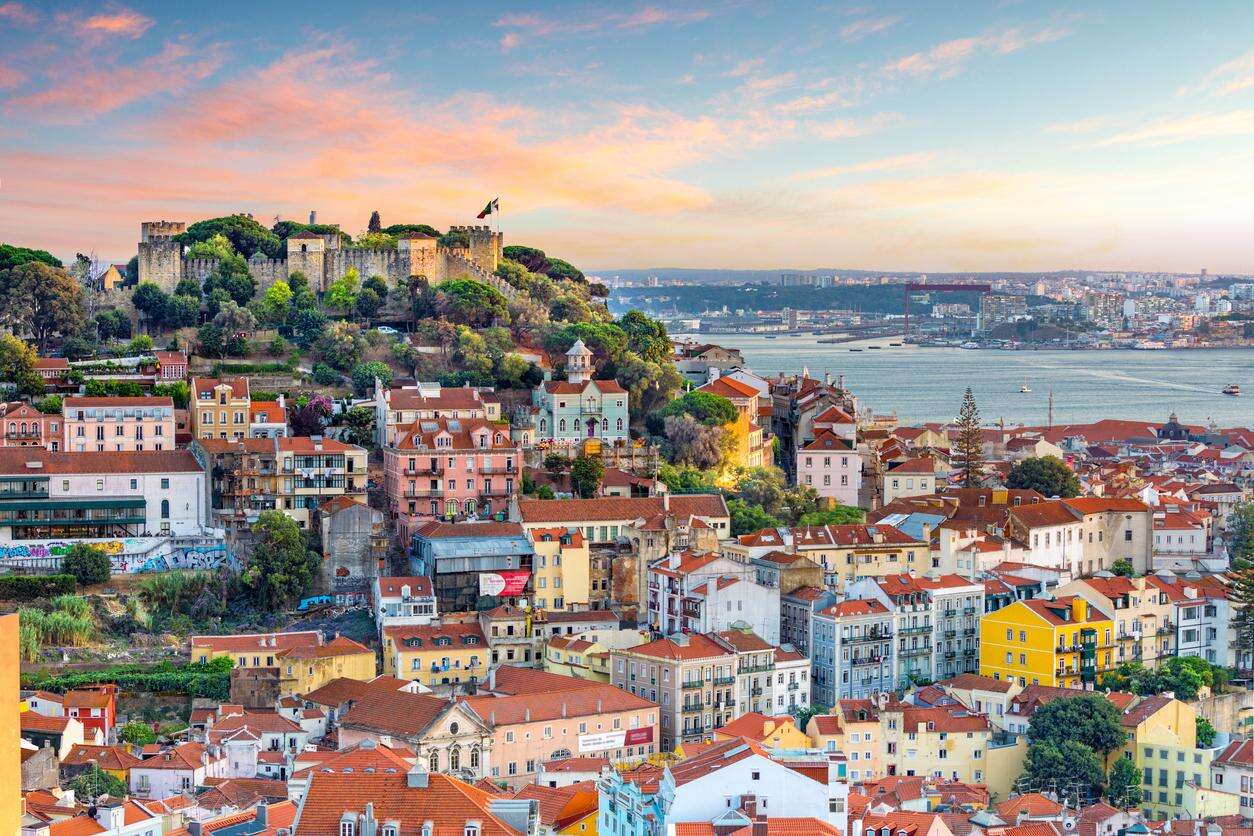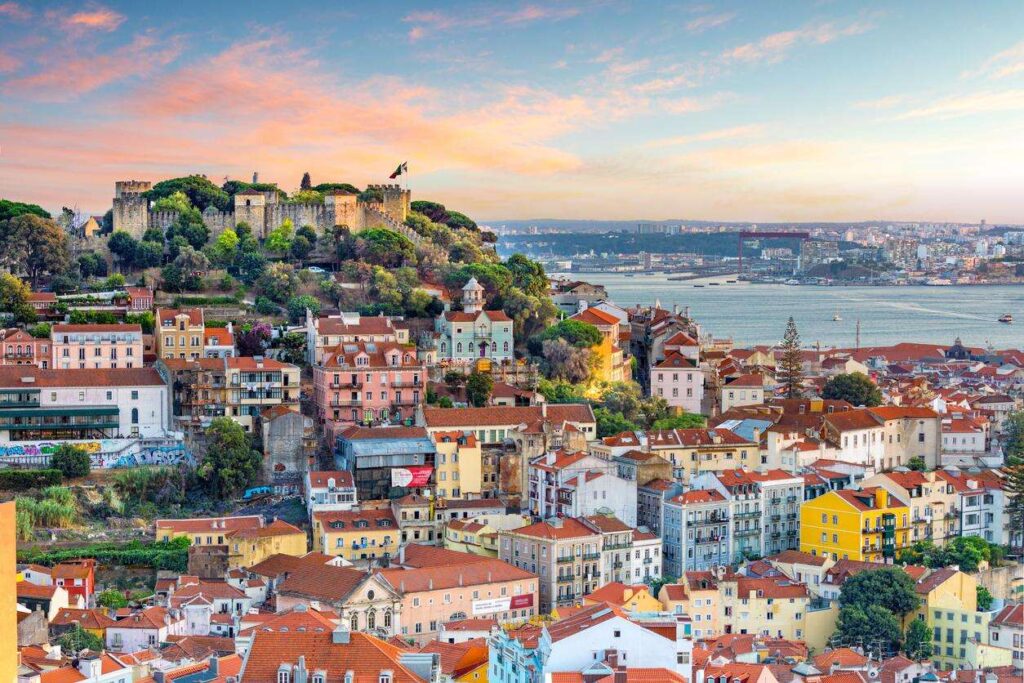 Best Coworking Spaces in Lisbon
Lisbon offers a great variety of creative and inspirational co-working spaces for digital nomads and other freelancers, and has been quick to embrace the work-where-there's-Wi-Fi culture that comes with both. The spaces here aren't just your usual, run-of-the-mill open plan office spaces, and you can expect to find a vibrant and uplifting space to suit all tastes. And, if you prefer an even more casual option, then you can head to one of the city's many diverse coffee shops and cafes, which offer excellent capability, wonderful coffee and of course, pasteis-de-nata that are simply to die for.
With such a lot of choice, it's tempting to work your way around them all – and better still, you can.
Here are some of the top co-working spaces and coffee shops with Wi-Fi in the city to consider for those days where you want to get stuff done. As an added bonus, they are also great places to meet other digital nomads, and enhance your Lisbon social scene as a result.
For reference, the average internet speed in Lisbon is good, at around 20.8mbps, and all co-working spaces offer reliable connections.
Best Coworking Spaces in Lisbon
Avila Spaces
Winner of 'Best Co-work in Lisbon' in both 2018 and 2019, this contemporary work space, located on Av. República offers a relaxed yet stylish environment for digital nomads and remote workers. Featuring a number of fully equipped meeting rooms and a sophisticated co-working business lounge, it offers a range of set-ups to suit all tastes and needs – including private office suites for those days when privacy and full concentration are key.
There are also a range of membership plans on offer, starting at €150 per month (or €138 per month if paid annually) for a Business Class package and rising to €200 per month (or €183 if paid annually for Executive Class. For between €50 and €78 a month, you can also secure yourself a virtual office.
Work Avenida
If you're looking for a work base that's about as central to Lisbon's Business District as you can get, head to Work Avenida, at Avenida Liberdade, 262. A newer space that opened its doors in fairly recently, it offers co-working and virtual offices and features a variety of meeting rooms along with a business lounge, terrace and pantry.
What we love about this space in particular is the effortless combination of modern décor with the classic architecture of this beautiful building – and the fact that, at €30 per day for a flex membership, it's a great choice if you're not sure how long you're going to be sticking around in the city or have ever-changing travel plans.
A fixed rate monthly membership is a little on the pricey side, at €300 per month, but you're paying for one of the trendiest spaces in the city. A private office, likewise, will set you back €800 per month, with meeting rooms priced at €40 per hour.
Unicorn
Unicorn offers two fully-serviced Lisbon co-working spaces – one of which is located on the afore-mentioned Avenida da Liberdade (10), while the other can be found at Marquez Rua Filipe Folque, 2.
A favourite amongst coffee lovers, this place offers free barista coffee, filtered water and fruit to keep you fuelled up throughout the day – which is always a welcome touch. There is a community manager on hand at both locations to welcome your guests, send your mail and offer support as needed throughout the day, with offices accommodating between 4 and 30 people, depending on the size.
With membership plans starting at €180 per month, it's one of the more affordable choices for co-working in Lisbon, and comes with all of the extra bells and whistles, too.
Heden
Easily one of our favourites, Heden, which can be found just off a central square in Graça at TV. Pereira 35a, 1170-312 Lisboa offers a light and bright workspace as well as one of the coolest and calmest atmospheres on the block – plus, for creative types, it even houses its own art studio. This is a great option for those who like to live a little more spontaneously, with flex desks available for €10 for half a day or €15 daily.
Tea, coffee and fruit are all included and there's a laid-back lounge area for relaxing over a coffee and a magazine when you need some time out.
Second Home Lisboa
Located on the first floor of Time Out Market Lisboa and nestled within the 19th Century Mercado da Riberia is Second Home Lisboa. It's suitable for nomads or those aspiring hustlers who prefer to be surrounded by over 1,000 plants with a charming old-timey vibe.
Starting from €295 ($345 USD), you'll be able to access their Day Pass Bundle and allows you to access 20 days; however, it's only valid for three months. In addition, you'll be able to catch others conducting wellness programs and other events.
BWorking Spaces
BWorking Spaces is nestled around Rua Latino in Lisbon. Starting from only €19 ($22 USD) and VAT excluded,  a nomad or independent remote worker like you will be able to all of their common areas – but it's only applicable from Monday to Friday.
It's got 24-hour access when you subscribe to their €150 ($173 USD) Bresident monthly  membership – that grants you all the access to their common areas.
Outsite Lisbon – Cais do Sodre
Outsite Lisbon – Cais do Sodre has a rating 4.6 reviews on Co-working Spaces website. Based in Misericordia and also a one minute walk from Time Out Market Lisboa, you'll get access to where the old meets new. 
It's located in a neighborhood with cultural charm, especially if you're so done with skyscrapers and high rises.
So, you have to reserve your space through their website.
The Base
For €99 but exclusive of taxes and benefits, The Base Coworking Space Lisbon's Hot Desk is a one year and 24 hour service – they're only located at Avenida Liberdade. 
For aspiring entrepreneurs and companies, your team of four can subscribe to their €499 ($578 USD) membership. 
Also, good news to pet owners and animal lovers, you'll get to meet more furry friends here; because they're pet-friendly!
Canopy Portugal
Advertising themselves as the 'incubation centre in downtown Lisbon' on their website and another space right around Time Out Market Lisboa, Canopy Portugal's subscription – their Hot Desk monthly membership is only at €50 ($58 USD).
If you're planning for only a Day Pass, it's only €15 ($17 USD). 
Village Underground Lisbon
Don't us remote workers and nomads deserve a vibrant co-working space like Village Underground Lisbon? Containers and busses put together, their spaces can fill up to 60 people.
Considering them as a creative event host, they also host special cultural art events with tickets starting from €10 ($11 USD). They were quoted by Forbes as a 'unique place to go in Lisbon'.
Interested? Reach out to them at +351 911 115 533 or contact@vulisboa.com membership subscription fee inquiries.
Impact Hub Lisbon
Impact Hubs are located in over 100 different spots globally; so no doubt there's one in Lisbon too. As advertised on their website, it's full of a vibrant community for aspiring entrepreneurs or anyone who want to pursue their dreams.
Situated along Tv. Pedras Negras 1 1.º, you'll be able to grab their Connect Pass for €50 ($58 USD) – which is only a daily pass for taking up a large table or medium-sized one.
Liberdade299
A 7 room co-working space that's housed in a 19th century historical building and with 24 hour service, Liberdade 299 has these features to offer. 
For tenants who need to unwind and move some muscles, they've got a pingpong table in their common area.
They're offering only €279 ($322 USD) for a single desk monthly. Plus, if you're a coffeeholic, they have fresh ground coffee with no extra charges – along with other services.
Cafes with Wi-Fi
If you're looking for somewhere a little more laid-back to work and without the necessity of a membership, check out the following cafes and coffee shops – all of which make great spaces for a casual day of work meetings and offer a great opportunity to meet other digital nomads, too.
Copenhagen Coffee Lab – A favourite amongst Lisbon's digital nomads thanks to its chilled vibe and excellent coffee.
Address: R. Nova da Piedade 10, 1200-192 Lisboa
The Mill – Offers fast Wi-Fi, excellent third-wave coffee and a Portuguese menu with an Australian twist.
Address: R. do Poço dos Negros 1, 1200-335 Lisboa
Hello Kristof – simple, Nordic inspired décor and a selection of international magazines to keep you occupied during screen breaks.
Address: R. do Poço dos Negros 103, 1200-337 Lisboa
Boa Vida – Features an intimate upstairs area for a quieter working environment and serves wine, making it perfect for post-work socials.
Address: R. do Poço dos Negros 119, 1200-337 Lisboa
Wish – Minimalistic café located in the LX Factory offering plenty of seating and numerous power outlets.
Address: Rua Rodrigues de Faria 103, Espaço G, 02A, 1300-501 Lisboa