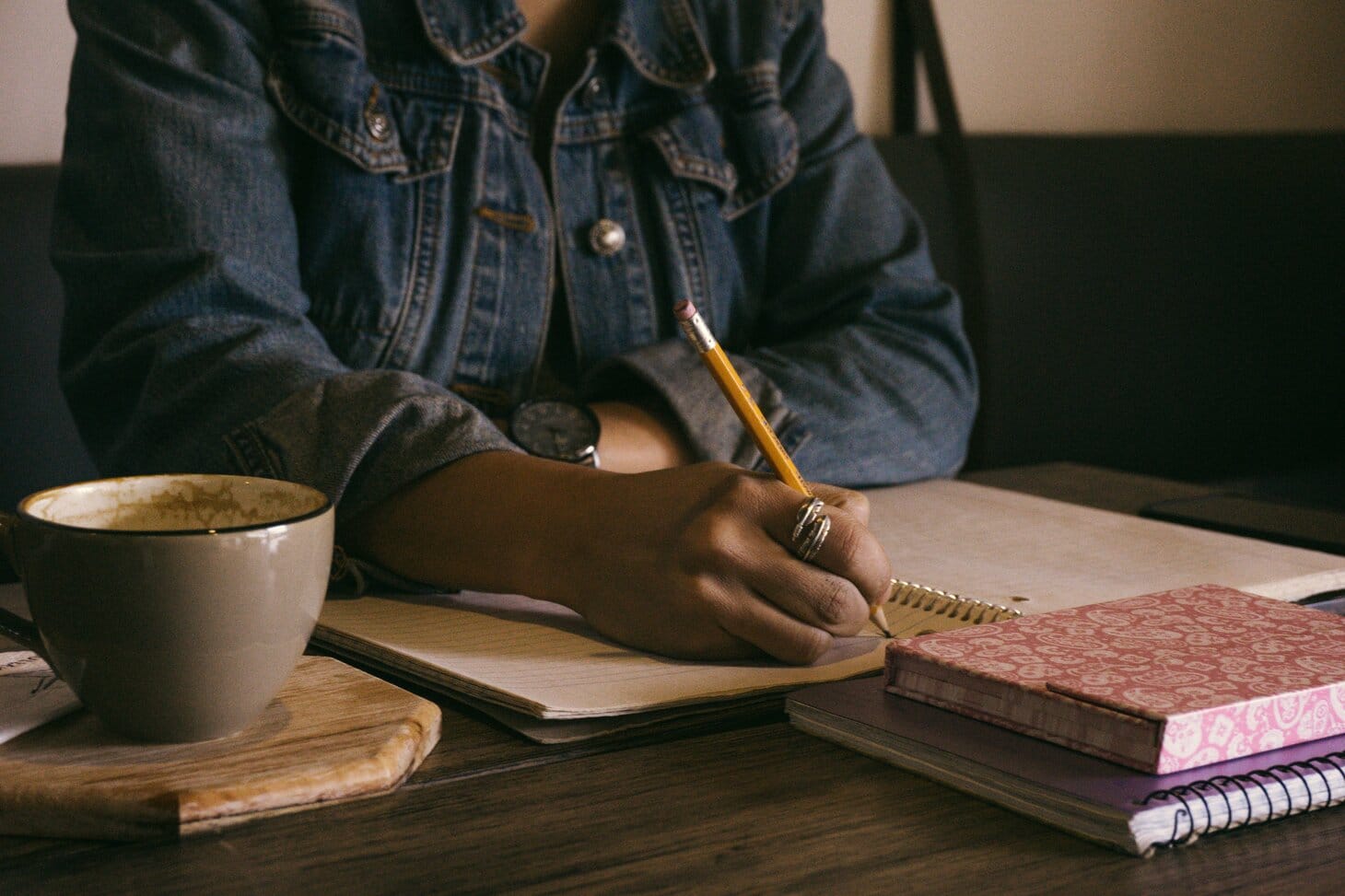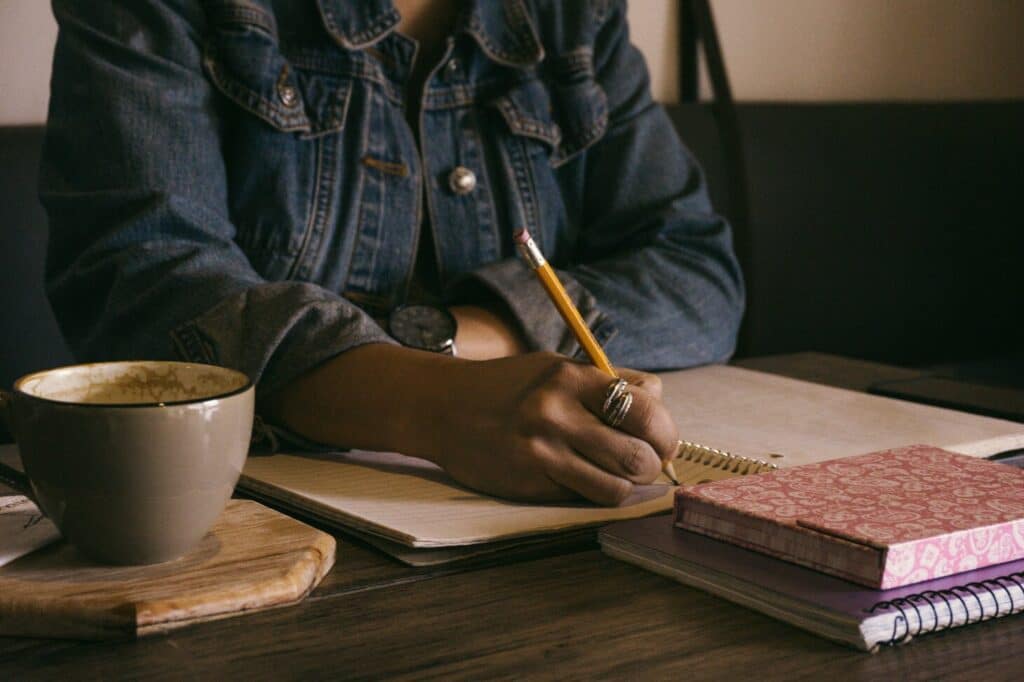 What is Creative Writing?
Creative writing is the practice of producing written pieces that evoke certain feelings, emotions and moods. Broadly it can apply to any piece of writing outside of formal and professional styles. It uses rhetorical devices, rhythm and descriptive tools to create an image in the reader's mind. It goes above and beyond the usual parameters of writing.
When you talk about creative writing most people think of fiction. This is a piece of writing that tells a story and draws upon the imagination of both the reader and the writer. Novels, poetry, plays, and even film and TV all require this style of creative writing. Producing a piece of fiction is a great way to learn about creative writing but it isn't the only form.
Non-fiction creative writing is increasingly popular with online content. It adopts a storytelling style whilst conveying a piece of information. You'll see it everywhere, from journalistic periodicals to well-crafted website content. This is a great way to hook audiences whilst conveying information. It makes it more likely that you will be able to keep their attention.
The thing with creative writing is that there is no right or wrong way to do it – it just depends on your personal style. By writing creatively you get to let out a little slice of your personality with everything you create. This is why it works so well for small businesses – it helps you form a relationship with your customer.
This means that more and more businesses are hiring freelancers with creative writing skills. It's fantastic for marketing, community engagement, and information sharing. If you learn how to write creatively you will have employers jumping at the chance to work with you.
How is Creative Writing used in the workplace?
The best known form of creative writing is, well, producing creative works! This can include novels, stage shows, and short stories – as well as poetry and screen media. Many people start learning about creative writing with the aim to get into one of these careers. That being said we don't want to sugar coat it – it's super difficult to get a job in any of these fields. Thankfully there are a few other uses for the skill.
Journalists have adopted creative writing practices for as long as the profession has been around – but it's becoming even more common these days. In a mediascape that's driven by keeping people on your website as long as possible, creative writing is a super valuable skill. It allows media publications the opportunity to keep audiences reading for longer – and coming back for more.
You can also adopt this principle to business websites – particularly small businesses. An otherwise bland website can come to life with creatively written content. Rather than simply describing products and services, businesses can take potential customers on a journey through their entire range. They can also tell the story of their own business and add a little bit of personality to invite customers to form a relationship.
Of course, it's not just written content that creative writing is necessary for – you can also write scripts for advertisements, podcasts, and social media clips. These use the same principles of creative writing, you just have to factor in the visual and audible impact of the work.
How to become a Creative Writer?
Well – get writing! In the past it was thought that you had to study English (or at least journalism) to understand creative writing, but it's such a personal process that this isn't necessary these days. Think about the kind of writing you enjoy and use that as your starting point. The more you practice, the more it will develop into your very own style.
There are some great courses online where you can learn creative writing. We recommend taking a really broad course to start with. Whilst creative writing can be applied to both fiction and non-fiction, there are some slight differences that it will be better to specialise in later. Once you get more comfortable you can start doing more specific courses.
There are also lots of communities where you can share your creative writing and learn from others. This is probably your best bet at learning the craft. The more eyes you have looking at your work, the better it will shape up in the end. You can also use this time to check over other people's work and give your very own critiques. It's a collaborative process.
Already got the practice? It's a steep journey from learning creative writing to actually getting a job – so set your initial expectations low. The more experience you get, the better paid work you will find, just make sure you manage your expectations. Find some local businesses in industries you're interested in working with, then offer your skills to build your portfolio.
What jobs require knowing Creative Writing?
The obvious place to start is as a writer. Whilst many of us dream of writing the next bestselling novel, there's a long way to go before you can get there. It takes a lot of blood, sweat, and tears – and often just sheer luck that a publisher will read your first draft. Self-publishing is becoming increasingly popular and, if you already have an online following, you can make a reasonable amount of money this way.
For most writers, however, you'll have to look elsewhere. Content writing is a great job to get into to build your experience. Even before you learn creative writing you can make a start with more direct content. As you grow your skills you will be able to build a more impressive portfolio to get those well paid creative writing contracts.
With this in mind, freelance writers can also look to online media as a source of income. Web publications are desperate for writing that will keep their readers on the website for longer. You'll need to have expertise in specific fields (or at least some good contacts) to get these kinds of jobs so start working on things you like. The more knowledgeable you are of a particular topic, the more these publications will trust you. You can also contribute to podcasts, videos, and social media graphics.
Then there are the jobs that require you to think outside the box. Anything that has a major storytelling element will benefit from a knowledge of creative writing. Tour guides, for example, often have either a creative writing or an acting background. This gives you the skills necessary to create a truly immersive experience for guests.
Average Creative Writing salary depending on experience and industry?
Entry level roles aren't well paid – this is a job where you have to work your way up. We suggest taking some time to build a portfolio and then pitching for better paying clients. Give yourself about a year to do this and see how you feel. In that time, try to take jobs with a variety of clients and consider setting up a blog to showcase your work. This medium is a really good platform for getting eyes on your writing.
For freelance content writing work, you'll usually be paid either per word or per article. Entry level work can be as low as $30 per article – but these usually won't take a lot of time. Creative writing does command a slightly higher fee, so we reckon you could insist on at least $60 per article for your first creative jobs. Once you're experienced this can shoot up to $250/article or about a similar rate for creative website copy.
If you're looking for a more stable job you're better off working for a marketing agency. A content writer can earn around $30-75k depending on experience. Keep in mind that many of these jobs will also want you to have photography, video production, and audio recording experience. If you choose to go into digital marketing afterwards, your salary can vary from $35-120k+ depending on how long you've been working.
How common is using Creative Writing amongst digital nomads?
Creative writing is one of those skills that everyone thinks they have without actually taking the time to learn – so it's hard to measure how common it is. That being said, content writing is one of the most common skills among digital nomads, so you'll have a lot of competition out there.
A good way to counteract this is by arranging a killer portfolio. Try to include a variety of content – with at least a few articles, websites, and non-written pieces to showcase. This is about letting the employer know your personal style, so make sure this can be seen in the pieces you've included.
Creative writing is a step up from regular content writing. It turns you into a true storyteller and can enhance your written copy. Whilst entry level pay is low, it is still more attractive than regular copywriting. If you're finding yourself stuck in a remote working rut, this is a good skill to boost your odds at finding better work.