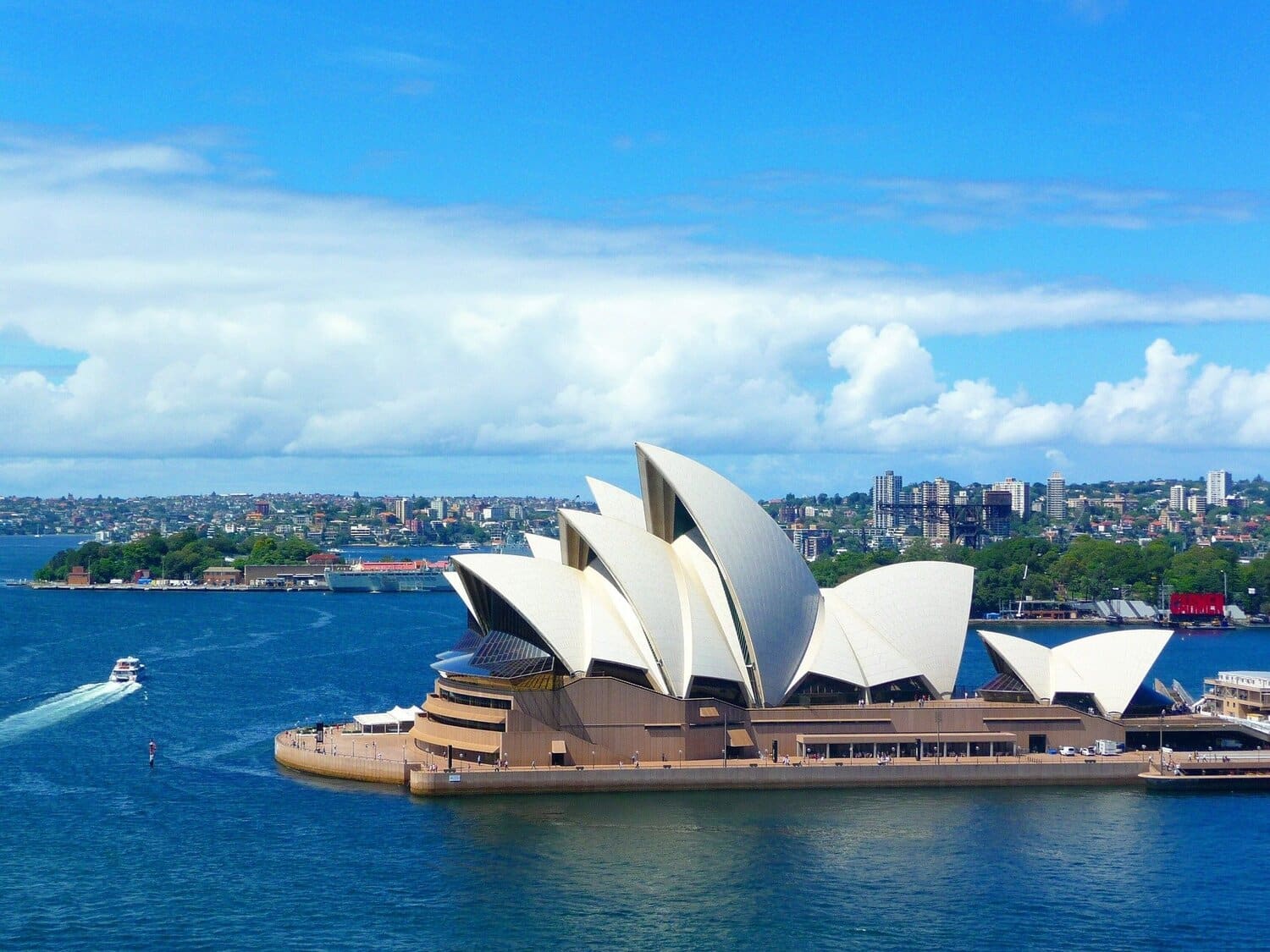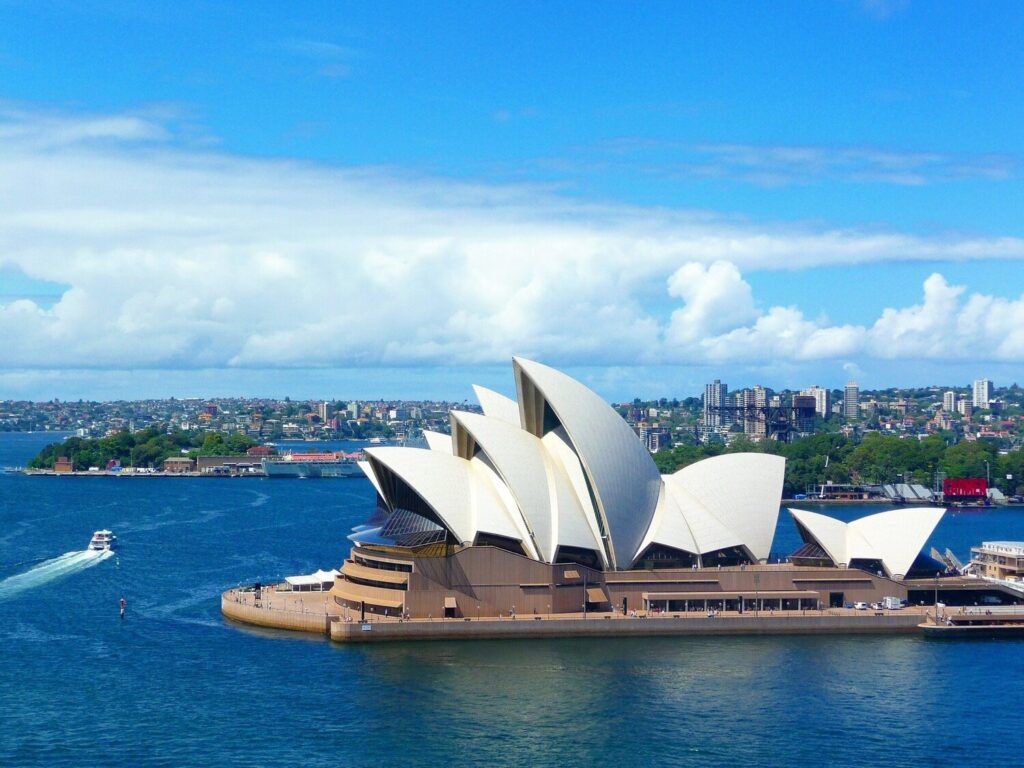 A Digital Nomad Guide to Sydney
Sydney is the seaside major city on Australia's East Coast. It's famous for being a water city – famous beaches, an awe-inspiring Harbour Bridge and a unique Opera House. As it's one of the major cities in Australia, it sprawls a considerable distance in all directions and houses over 600 suburbs.
The city is so big, it hosts more than 65% of the entire states' population. Across the entire city, it hosts around 15 regions – including places like the Northern Beaches, South Coast and the Blue Mountains. It often is listed as one of the most expensive cities in the world. 
It's arguably one of the most famous cities in Australia; the beachside cousin of the cultural mecca Melbourne. It hosted the Olympics in 2000 and has an advanced economy with strengths in finance, tourism and manufacturing.
Depending on where you choose to visit in Sydney, you can see anything from the bushland and the mountains up north, to the touristic Bondi Beach, even right out into wide highways and factories in the west. Most Nomads choose to set themselves up in the City and Beachside areas of Sydney – called the 'Inner West', 'Eastern Suburbs' and 'Northern Beaches'. Due to the popularity of student and working holiday visas, there are many expats worldwide, the most popular being British.
Sydney has some of the best weather in the country, which makes up for its lack of fast internet speeds & public transport system. Many digital nomads enjoy a high quality of life after experiencing Sydney.
Nomad Friendly
Value for Money
Internet
Workspace
English
Food
Safety
Health
Transportation
Friendly
Quality of Living
Living in Sydney Overview
Nomad Sydney –  A Digital Nomad Personal Experience in Sydney
I moved to Sydney in 2000 after my Dad got a job in its North Shore, working at a radio station. One of his colleagues had a house up for rent in the Northern Beaches, and that's where our family ended up settling for the next 15 years.
I moved more into the Northern Beaches when I hit 16, before this, I was going to school in the North Shore and socialising in the city areas. The one thing you learn about some Sydney areas is how quickly you need to 'keep up.'  I'd had a unique upbringing, and quite often I felt left behind. It seemed like every woman I met was smarter than me. Richer than me. They all seemed to fit in easily, fashionably. Many people I knew barely worked or didn't have a job at all.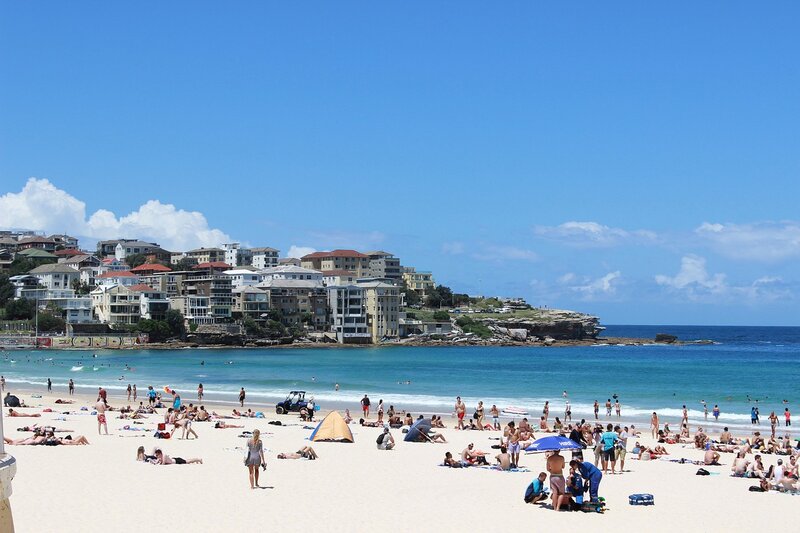 The Northern Beaches life is a relaxed one, like many beachside areas of Sydney. Life often centres around the next nice day, where you can get out and enjoy the sunshine. Being fit is important to Sydney-siders. You'll find most people on their time off being active – whether it be outside, in the water, or at a gym. Local shops and cafes are regarded highly, and nights out in Manly are common – since the city is so far away.
I often wonder where my life would have gone if I didn't spend my early 20's trying to earn as much as possible, whilst running around going from job to job to make it happen. I would have started my Digital Nomad career a lot earlier if I wasn't so concerned about making rent each week. No matter how many jobs or side-hustles I did, I could never seem to 'make it', but then again, I was never satisfied. Maybe I was designed for something more. 
I value Sydney in its health focus. By growing up in such an active place I value quality food and outdoor living a lot more than some of my European friends. I feel privileged I was able to enjoy such a beautiful part of the world that helped shape me into the positive person I am today. I can't wait to return one day and enjoy all the things I left behind.
Work in Sydney
Best Places to Work in Sydney
WeWork
The famous WeWork coworking space has been set up in Sydney for many years. There are 8 individual WeWork offices in the city centre, with all the perks many digital nomads are familiar with. At WeWork, you can hire a hot desk or even up to a dedicated office space. WeWork offers monthly networking events, fully equipped equipment (some with beer on tap!) and many offices are pet-friendly, for a bit of stress-relief on any busy day. WeWork memberships start at $550 a month. To find out more, check out www.wework.com
The Treehouse
The Treehouse is a coworking space dedicated to visual creators. Residents enjoy special treatment including dedicated desk space, secure storage options, equipment and studio hire, workshop tickets and allocated meeting room hours. Within any type of membership, you also have access to the Image Editing Room, allowing collaborations in real-time. There's a wide range of studio and camera gear you can hire, as well as studio space, making it a perfect all-in-one-solution for visual digital nomads. To find out more, check out https://sunstudiosaustralia.com/
Commune
Located in the millennial hippie suburb of Newtown, the Commune is for the modern-day nomad. Promoting themselves as a centre for 'Sydney's Alternative Culture', this space is hardly for the corporate nomad. Running monthly events & yoga by donation class every week, many Nomads have been here for years and crowdfund for expansions and new locations. Basic in its offerings, you won't find cold corners and white walls – expect common tables and nomads working from laptops, with plants dotted around the space. For more information about Commune, check out https://www.thecommune.co/
View this post on Instagram
Tank Stream Labs
On the more tech side of things, the Tank Stream Labs are specifically designed for IT, Developers and Engineering nomads. They have two locations, one in the CBD and one closer to Circular Quay, the major ferry hub connecting you all around the city. Membership starts at $350 a month and includes all the regular coworking perks – desk & meeting spaces, barista coffee and even a dedicated mailing address. For more information on Tank Stream Labs, check out https://www.tankstreamlabs.com/
Wotso
Want to work less and play more? Wotso is the coworking space for you. Wotso has 7 locations in Sydney, three of them being close to the water – Manly Beach, Bondi Junction and Neutral Bay. Spaces start at $55 a day. Wotso offices include a variety of desk options and breakout rooms, including dedicated meeting spaces. High-speed internet, printing services and a fully serviced kitchen comes with all membership options. For more information, check out their website – https://www.wotsoworkspace.com.au/
VibeWire
A 'youth-led community of creative and entrepreneurial changemakers, VibeWire is not your average coworking space. A not-for-profit space, VibeWire focuses on young nomads with the age limit on membership being 35. Starting at $150 a month, membership gives you 24/7 access to their offices in Ultimo. Membership also includes high-speed Wi-Fi, kitchen, event and workspaces as well as weekly events run by their talented community. For more information in VibeWire, check out https://vibewire.org/
View this post on Instagram
Hub Australia
Offering one of the most flexible memberships in this list, Hub offers all types of solutions for businesses, even boasting a no minimum term, and no exit fee. Hub has two locations in Sydney CBD and features all the standards of a coworking membership. High-speed Wi-Fi, kitchen and meeting facilities – alongside special location benefits like an on-site café, fitness studios, media studio and even a parents' space for the nomad doing it all! For more information on Hub Australia, check out their website https://www.hubaustralia.com/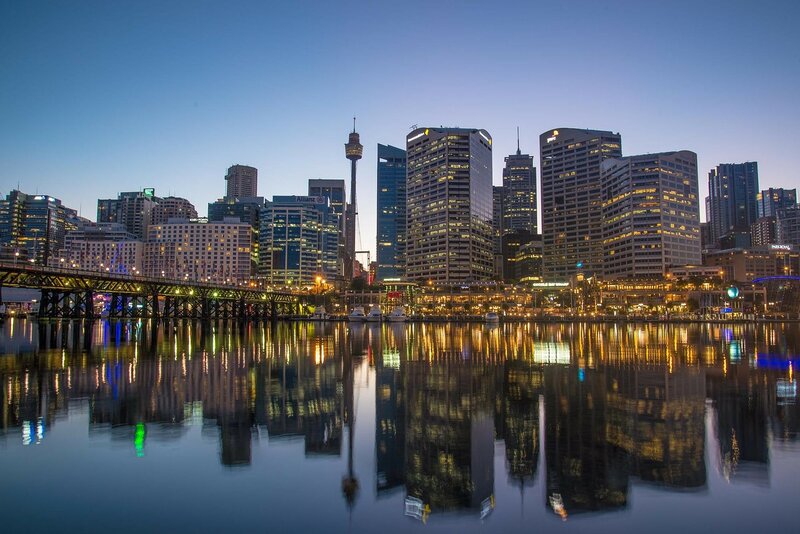 Best Places to Live in Sydney
Best Neighbourhoods
Sydney is one of the biggest cities in the world, and often in the top 10 most expensive. As a result, most apartments and housing options are limited in the most populated zones. Expect to pay a considerable amount of your salary for a place to live, but it will be worth it if you can see an ocean from your window!
Sydney is extremely sprawled out, and due to the amount of water surrounding the city – getting from area to area is tricky. Quite often, Sydney-siders and expats find an area and settle there. Most areas have different strengths and weaknesses, it's really up to your own concerns to find which one is best for you. 
Inner West
Kind of in the city, kind of not. Sydney's inner west includes suburbs like Surry Hills, Newtown and Summer Hill. As the name implies, the area is directly west of Sydney CBD and offers easy quick access to most parts of Greater Sydney. Inner West is characterised by small semi-detached townhouses and larger converted warehouses. The inner-west has great smaller bars, vintage shops & markets. To get around this area, you will need to get a bus pass or a bicycle. The closer you are to the CBD, the higher the price of your apartment.
Eastern Suburbs
If you've been swayed by the allure of Bondi Beach, the Eastern Suburbs are for you. The Eastern Suburbs include the most elite of Vaucluse and Double Bay, right through iconic suburbs like Bondi & Bronte, before finally ending around the Maroubra area. The Eastern Suburbs are more or less known as the Expat suburbs, with many English & Irish working holidayers setting up here. The Eastern Suburbs includes one of the biggest shopping centres in the city – Bondi Junction – as well as house some of Sydney's celebrities.
On weekends, you have a wide range of activities for all budgets. Visit the markets, go bar hopping, swim at Bondi Icebergs, or do the famous Bondi to Bronte walk. Expect to spot all nationalities living here, and the place surging on sunny weekends with tourists.
Northern Beaches
Always a plug for my former neighbourhood, and in my unbiased opinion, the best one in Sydney. The Northern Beaches of Sydney span 40km, and as you guessed, lie north of the CBD. Access to the Northern Beaches is via car or the most famous way – the Ferry. Manly is the first landing spot of this amazing coastline and rivals Bondi on its offerings. Have a drink at the rooftop bars, walk to Shelley Beach, or just have a swim. Having a car is almost essential here, as day trips up and down each beach are highly recommended.
Greater Western Sydney
The Greater West of Sydney is the largest area on our list. Broken down into specifics, there is the North, South, Central and Far Western Sydney. The West of Sydney is its own economy in Australia, and rates number 3, just after Sydney CBD. These areas are significantly more wide-spread than their central counterparts. Expect to see new build housing estates, large factories and offices, even 6 lane highways. As it's more inland, the weather here can get a lot warmer, up to 45 degrees in the heat of Summer. Access to the water is still easy, but the trips take a lot longer. The Western areas of Sydney are significantly more multicultural – over 87% of residents list English as their second language.
Many expats with more Tech or IT roles will find their offices based out here.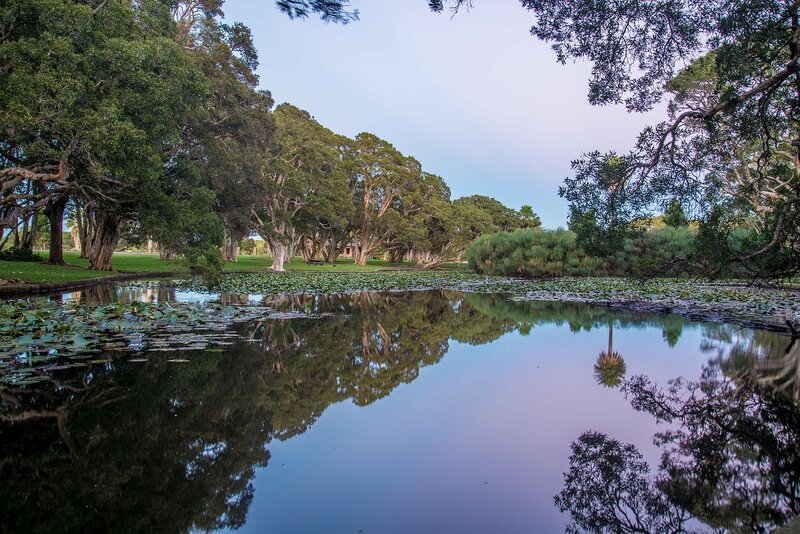 Find an Apartment in Sydney
Finding an apartment is easy in Sydney. Real Estate is one of the most common professions, and no matter what budget, there will be a place for you. However, due to Sydney's spread-out geography and lack of a great public transport system – find your employers area first!
If your employer has a fixed office, or if you have a particular spot you will need to visit in your time in Sydney, find an apartment close to this. Public Transport is scattered around Sydney, some commuters trips taking up to 3 hours long. If you want to make the most out of the work & play lifestyle, you need to ensure you give yourself enough time!
The most common site online to find an apartment is www.realestate.com.au. In Sydney, you can inspect apartments on Saturday mornings, and one day mid-week. Usually a Wednesday. You need to book your spot to ensure that an agent will show and let you in! It is highly recommended to inspect properties in Sydney. Ensure you check transport links, water pressure, neighbours and noise levels. Usually, inspections last around 15 minutes where you can ask the agent all the questions you have about the property. Be wary of your timings and the estate timings of these inspection days – whilst you may plan to visit 6 properties before 3 pm, you may only get to four – due to many different reasons.
Properties are advertised as their weekly rent. However, expect to pay it fortnightly. Once decided on a place, you will need to do the application process. The application process involves completing a 5-6 page document including work & employment, as well as rental history. The agent will call the numbers you provide to prove the information is correct. If you pass all the checks, you will then need to pay a deposit and a security bond. This works out usually to be 6 weeks of rent in total.
Utilities are usually explained in the contract process. Usually, the landlord covers property tax, water bills & garden maintenance. Landlords will also cover high-cost repairs – such as a water boiler or the electricals. As a tenant, expect to pay your own electricity bills, gas bills & cover any small repairs – like small accidents & blown light bulbs.
If you prefer to go into an established apartment or share a house, you can find private rentals through websites like www.flatmates.com.au and www.gumtree.com.au. Usually, if you go with a private rental, payment is made directly to the landlord. You may also not have a contract. It's important to consider the potential of repairs & visits without a contract. Whilst it may be cheaper upfront, you may face communication problems and unexpected costs with a private landlord.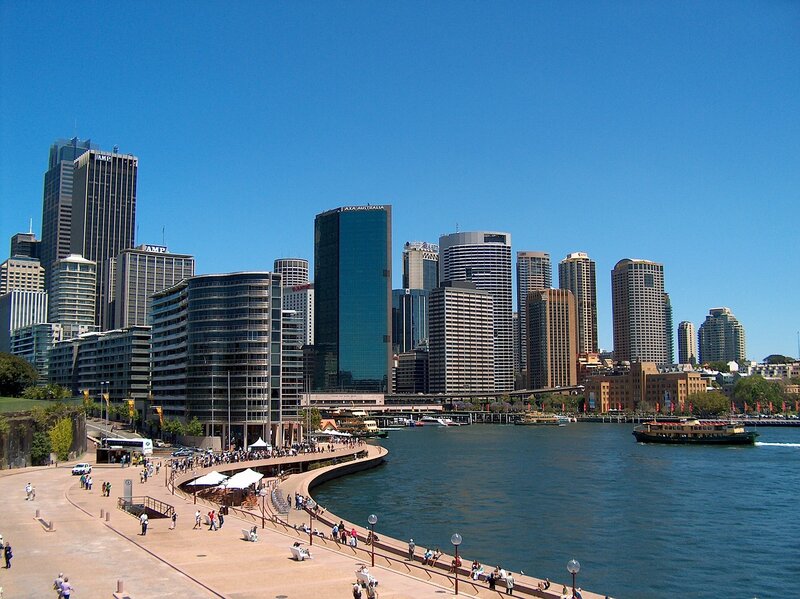 Cheap Places to Stay in Sydney
Before you find the best area that works for you and go through the inspection weekends, you will need to get yourself a base in the city. Airbnb is common and used around Sydney for most budgets. Otherwise, some low budget accommodation options are below. 
Sydney City
Imagine staying in with the best views in town. Sydney Harbour YHA is right in the heart of the CBD and boasts private single and double rooms. The hostel features free Wi-Fi and an outdoor terrace, with views of the Opera House and the Harbour Bridge. The Rocks area is full of the best restaurants in the city, and you are a stone's throw from the Ferry Terminal. The YHA also features a jobs board – you may even find your permanent job here! 
Eastern Suburbs
Bondi Backpackers is all about location, location, location. It sits opposite the famous Bondi Beach and even has a rooftop terrace to enjoy a drink in the sunshine. Bondi Beach is home to many markets, cafes, bars & shops. It is one of Sydney's most visited beaches and you can enjoy every bit of it at this backpacker accommodation. Both private and dorm rooms are available. The hostel also features Free Wi-Fi, a jobs board, and frequent weekly events like Yoga, BBQs and Surf Lessons.
Northern Beaches
Manly Beach is the first stop off the ferry and the best place to stay on the Northern Beaches. Here, you will find the Manly Beach House, a converted House / Hostel. You can truly experience shared house life here, where the only rooms are private. Share the space with only 5 groups of others, enjoying the shared kitchen, outdoor terrace and beachside location. With a quiet curfew and smaller crowds, this space is perfect for nomads who like a little privacy.
Sydney Visa
All visitors, except New Zealand residents & citizens, require a visa to enter Australia. The first visa choice of many nomads is the Tourist Visa – allowing you to 3 to 6 months in the country. The tourist visa is recommended to enter Australia and work out if it will apply to your lifestyle. Legally, you are not allowed to work in Australia on a Tourist Visa. It also can't be used before setting up a residency.
The easiest visa to obtain in Australia is the working holiday. It is available for most passports, between the ages of 18 to 30 inclusive. If you're lucky to be from Ireland, Canada or France, you can apply for a visa up to the age of 35. The first working holiday visa lasts 12 months.
If you end up loving Australia and wish to stay for a second year, you can obtain your second-year visa whilst in the country. The visa has the same requirements and costs as the first-year visa, however, you need to complete 3 months of farm work to be eligible. Nomads travel to the outback, spending their three months either working the fields or in rural hospitality venues. The owner of these establishments is responsible for your paperwork; once completed, you are eligible to stay another 12 months.
There are many other options for Australian visas, with varying requirements and financial costs. Australia also features a skill shortage list, where many tech and manufacturing nomads will be eligible for. To find out more information about your visa options, check with your consulate or on www.australia.com
Culture and Food in Sydney
Sydney's culture and cuisine revolve around good weather. The city boasts some of the best weather in the country and being by the water, you are spoilt for choice on outdoor places to enjoy it.
On a nice day, Sydneysiders like to rise early and exercise. Normally this is in the form of a beach walk or gym class.  If it's a weekend, cafes are full to the brim of active Australians, enjoying a healthy breakfast and a coffee. During the day, the beach is the most common place to socialise. Every beach is patrolled by a lifeguard and as long as you follow the rules, they are safe. Spend the day splashing in the sea, lounging on the sand, or playing beach sports. If you're lucky, your beach will have a free public BBQ. Buy your ingredients from a supermarket and you can cook your own food. Too tired for that? Order a takeaway fish and chips. Eat it wherever you like – just remember to throw away the rubbish and keep an eye out for seagulls!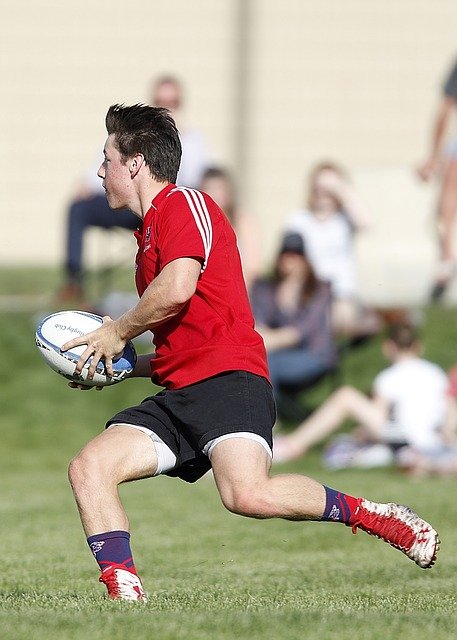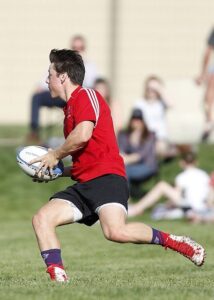 If you enjoy sport and want to play, Sydney is the right place. Sydneysiders love sport, their favourites being Rugby, Football, Cricket, Basketball & Netball. All sports in Sydney are similar – they all involve a ball, and they all are played outside. Sydney held the Olympics in 2000, and you'll find many courts and fields scattered around the city. These places are always thriving on the weekend and some nights during the week, where the teams train. You can watch most junior league games for free, or even join up a group! Playing sport is one of the best ways to make friends in Sydney.
If you're not a sports fan, don't worry. Sydney has a thriving cultural community that features music, theatre, art and tourism. Entry into most museums and art galleries are around $10 – $20, with extra charges on special exhibitions. If you want to experience the amazing Opera House, you can attend an opera performance, theatre show or musical. Prices to attend these shows can be around $50 – $200 a ticket, depending on the popularity of the session and your seat choice.
Finally, if big gatherings are more of your thing, Sydney holds many diverse festivals over the year. For small films, there's Tropfest. For the LGBT community, there's the Mardi Gras parade. Also on the list is the Sydney festival with its many free events and talks, and larger-scale music festivals like Big Day Out and Stereosonic.
Socialising and culture here revolve around meeting up during the day. Since 2014, there has been a lockout curfew to combat nightlife violence. The last time for any place of entry is 1:30 am. In some establishments, expect to not be given attendance after 11 pm. You are welcome to stay within a venue until 3 am, after which it is 'last call' and you are asked to leave.
Sydney Nightlife
Sydney's nightlife took a nosedive in the past 6 years, after the introduction of the night lockout laws. After two incidents occurred in the infamous Kings Cross nightlife spot, the NSW Premier three important rules: no alcohol sold after 10 pm, no entry to any nightlife venue after 1:30 am, and all places must close at 3 am. This was a huge change in the Sydney nightlife scene, and as a result, many iconic places closed.
In 2020, this law was revoked, however, it will take Sydney a while to adjust again. This change, plus COVID has affected hospitality even more. Many new places are afraid to open.
Many people from Sydney choose to party during the day, called 'day sessions.' Bars and restaurants hold live music events from 3 pm – 10 pm to battle with the time laws. At night, the areas of the Inner West like Newtown and Surry Hills are more popular. In the past, you could wander the nightclub suburb of Kings Cross, or stumble the LGBT clubs of Oxford Street into the early hours of the morning. However, with smaller suburbs now the main nightlife areas – the venues are smaller, and the nights are different.
Cocktail Bars, Themed Bars, Restaurant Bars are all common in the Inner West. On occasions, you will stumble across a large pub or student bar, sometimes with reduced prices and themed nights. Drink prices vary – local beer is around $6 for a Schooner (425ml – about 75% of a pint). Glasses of house wine are priced the same, and bottles start at $25. Mixer drinks and cocktails can cost anywhere from $8 – $18.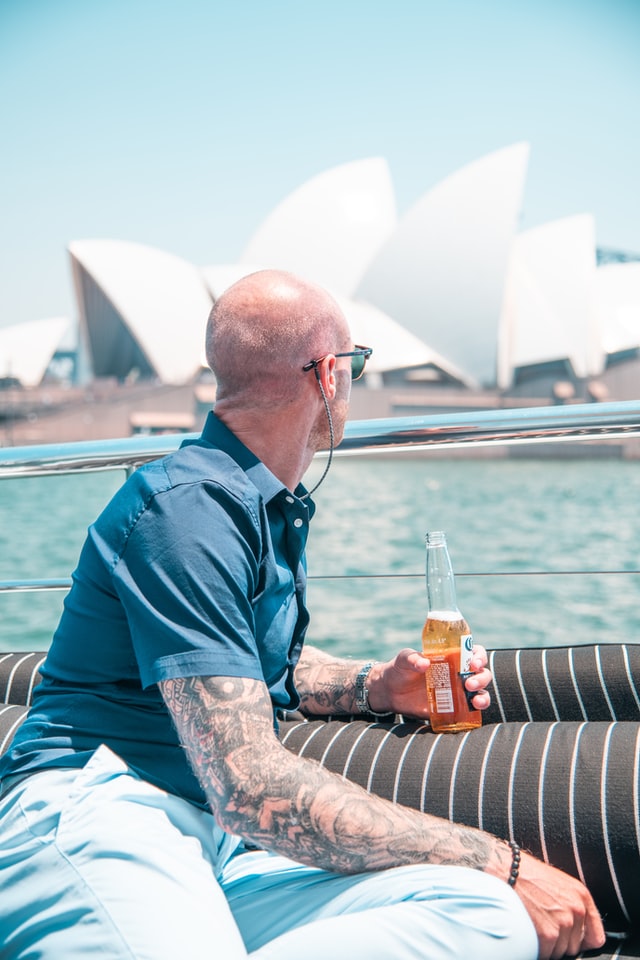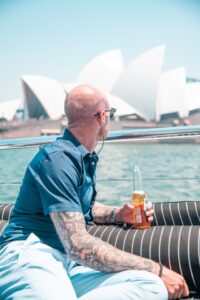 Getting into nightlife spots in Sydney is tricky. Despite the Sydney culture being very free and beachy during the day, at night, the rules become stricter. Check dress codes and be wary of the shoes you're allowed to wear indoors. Many places ban hats, flip-flops, shorts on men, plus many other particular rules – like no activewear. Most places you visit in Sydney are free to enter – but if you're watching live music or a DJ, expect a cover charge of $10 – $25.
With the curfew, as well as the clothing restrictions, many Sydneysiders start their socialising in the afternoon. If you're meeting up with new friends in the city, you may get an invite to meet at around 4pm, when the day starts cooling down. If it's not specified, you will simply be going to a bar. Clarify if a restaurant will be visited, otherwise, you'll be eating a street kebab after the night ends!
Things to do in Sydney
Sydney is all about getting up and making the most of your day! With good weather most of the year, and a wide range of outdoor and indoor activities available, there's something for every budget and every nomad.
Some free activities include:
Go for a Walk

With many different areas in Sydney, there's always a walk to be found. If you prefer coastal walks, take the Bondi to Bronte or Manly Beach to Shelley Beach. If you'd like to spend some time in Sydney City, you can wander the streets of the Rocks neighbourhood and Circular Quay areas. You can even walk the harbour right up to the Opera House or walk across the lower path of the Harbour Bridge!

Go for a Swim

Sydney has over 100 beaches! Whenever you are, you normally have direct access to one either via buses, car or walking. Hit up some of the famous beaches like Bondi or Manly, wander to some smaller beaches, or even go for a bushwalk to find the hidden gems – like Forty Baskets in Neutral Bay. If you're spending the day finding beaches, make sure to pack plenty of sunscreen and water. The Australian sun is no joke!

Visit the Botanical Gardens

The Sydney Botanical Gardens has over 30 hectares of natural fauna from Australia. It's located in the Domain of Sydney and has views of the harbour and Opera House. Visiting the Botanical Gardens is free, as well as wandering around the floral displays. You can bring your food and enjoy a picnic or visit one of the scattered cafés around the area. The Botanical Gardens are used often for major events in Sydney – like Music Festivals and Outdoor Cinema theatres. If any events are held on the day you choose to visit, you will need to pay an admission fee.

Check out a Museum

Sydney has a few museums and art galleries that are free to enter! You can enjoy the Art Gallery of NSW, The National Maritime Museum or The Museum for Contemporary Art, any day of the week, totally free. Wander around the pieces on display in a day or an afternoon, enjoying some of Australia's best local artists as well as international pieces. If a special exhibition is on, expect to pay a small entrance fee to that section of the museum or art gallery.

Hit up the Markets

Whatever you like, they'll be a market for it. Sydney has a famous fish market, vintage clothes markets, food markets, and even a permanent market in Paddington. Admission into most markets is free, and you can view all items on sale easily. If you're visiting a clothes market, many stallholders will have a change room so you can try on pieces before buying. If you're a fish fan, the Sydney Fish Market in Glebe is an awesome place to get a fresh fish and chip dinner, plus your fish for the week!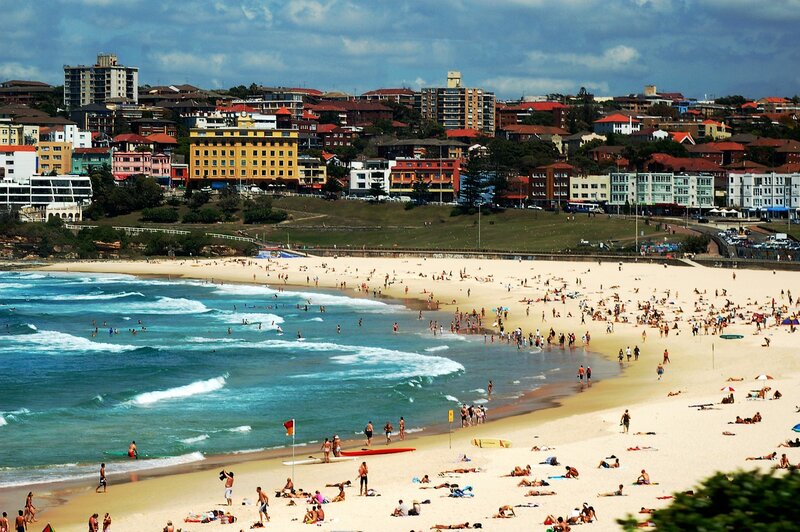 Some mid-range activities include:
Take a Manly Ferry

The Manly Ferry is one of the most popular ferry rides in Sydney, for good reason. The trip goes between Circular Quay and Manly Beach from 5 am – 11 pm, with a limited timetable on Sundays & Public Holidays. You can pay for the $8 Adult One-Way Ticket using your Opal Card or with cash at the terminal. The trip takes around 45 minutes, snaking through the harbour past the Bridge and Opera House, with amazing views from all angles. After arriving in Manly, you can spend the day at the beach, grab an ice cream, even a sunset drink at the rooftop bars, before taking the Ferry back to your accommodation.

Sydney Sights Tour

This tour is free; however, the tour guides are only paid via tips. Therefore, it is in good nature to tip at the end of this fantastic 90-minute tour of Sydney. These tours run every day from St Andrews Cathedral at 10:30 am and 2:30 pm. Find your tour guide in a bright green t-shirt and be ready to see The Rocks, Circular Quay and some hidden gems. Wear good walking shoes and make sure you bring some water!

Taronga Zoo

If you're an animal lover, Sydney's own Taronga Zoo is an awesome day out. Situated on the waterside location of Mosman, the zoo is laid out on a hill. You can catch a ferry to the bottom or a bus to the top and make your way up or down. There's also a cable car to take you up and down the exhibitions. The entry fee to the zoo is $40 and includes all shows and enclosures. Check out some of Australia's famous wildlife – like Koalas, Kangaroos and even creepy crawlies. For more information on the zoo, check out https://taronga.org.au/sydney-zoo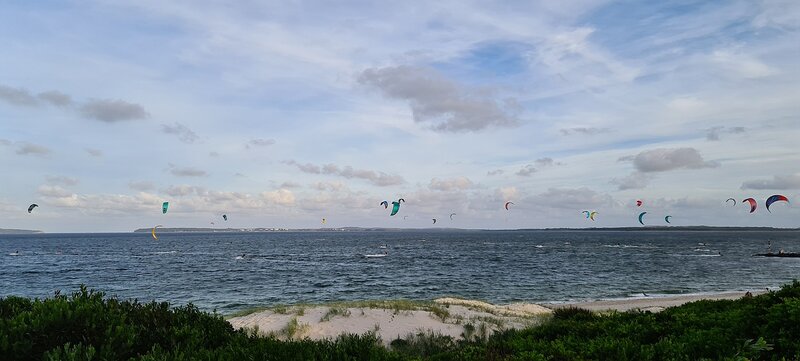 If you want to splash out, some high-ranged activities include:
Eat Dinner at the Sydney Tower

The tallest building in the Sydney Skyline, the Sydney Tower Eye has 360-degree views of the entire city. Entry to the tower is only $26, but if you want to experience luxury you can enjoy a full experience for $150. The $150 ticket includes unlimited food, prime window seats, and even a SkyWalk if you're brave enough! For more information on these tickets, check out https://www.sydneytowereye.com.au/tickets-passes/tickets/sydney-tower-vip-experience/ 

Climb the Sydney Harbour Bridge

Walking the low path of the Harbour Bridge is free, but if you want to climb the famous landmark, you can! There are four different climbs to choose from, including sunrise and sunset climbs, express climbs and an ultimate all in one package. On the climb, expect many stairs and it to be a workout! It's best to contact the organisational company to find out what climb is best for you. Prices start at $198 and you can find out more information here: https://www.bridgeclimb.com/
Best Time to Visit Sydney
Sydney weather is described as 'humid subtropical. It has no extreme seasonal differences, thanks to it being surrounded by the ocean. In Summer, expect the average temperature to reach 28 degrees, with peak days in January the sun beaming at 38 degrees. Often a period of consecutive sunny days will trigger a thunderstorm, which can last for up to 7 days at a time.
Rainfall, in general, is common in the first half of the year, including many weeks where the rain does not stop, causing flooded roads and traffic congestion. As it's still warm until around March, this rain is common with general humidity in most parts of the city.
In Winter, the temperature drops, and the cold rains increase. Compared to many other Winters around the world, Sydney's temperatures are mild at best but feel colder thanks to the winds blowing up water from the ocean. On average, expect a winter day to reach around 13 degrees Celsius.  There is no snowfall in Sydney.
One of the more unique weather patterns of Sydney is its ocean winds. Due to the city being almost surrounded by water, Ocean winds are common and can make it feel a little cooler in summer, and A LOT cooler in winter! On the weather reports, you will learn the most common directions of the wind and how it may affect your day. The most common is a north-easterly wind, however, you can experience north-west, south-west and southerly winds, all with different elements and temperatures.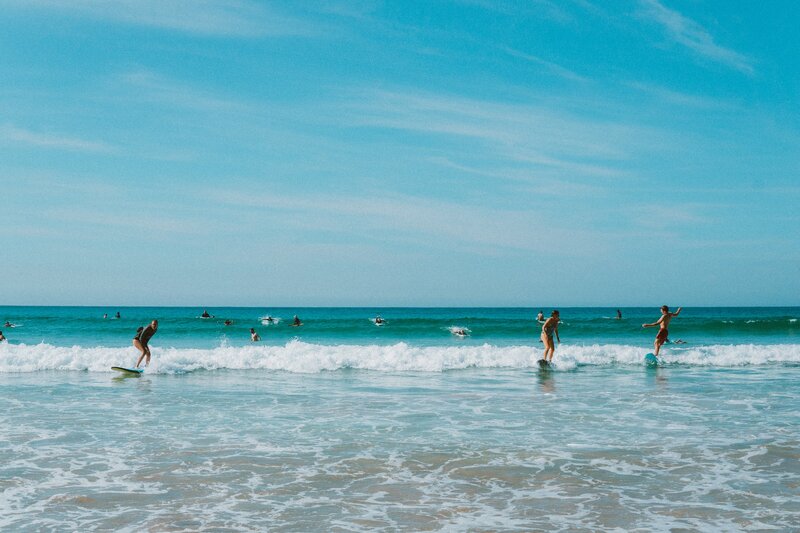 Sydney for Families
Sydney is a wonderful place to live and raise a family. It has great weather most of the year and plenty of outdoor activities to enjoy together. Sydney also has a fantastic cultural scene with arts, music and theatre to enjoy. However, it is important to consider that Sydney is one of the most expensive cities in the world, and it may be difficult to provide for a large family on a smaller salary.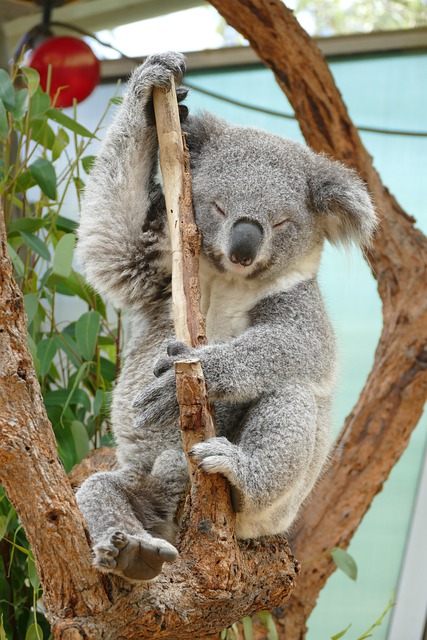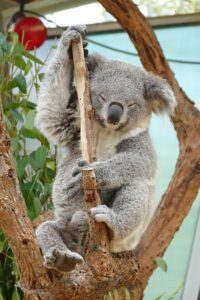 For a family of four, with two incomes and one car, the average monthly expenses are around $6000. This does not include school or daycare costs. Childcare in Sydney is one of the most expensive in the country, with full-time costs of one child around $30,000 a year. Once your children are old enough, public schools are around $6000 a year. Private schools can cost around $10,000 – $25,000 a year.
Of course, if costs aren't your concern, a child can have a very active and fun-filled life growing up in Sydney. Many activities are free to do, and there are even more than we have not included on this list – including outdoor parks and gyms for them to play any day of the week.
For group activities and events to attend, Sydney is the home of the year-round amusement Luna Park, an adventure trapeze wonderland at the Olympic Park, a wildlife park and an aquarium. Once a year, the Easter Show visits, and you can take the kids to meet all farm animals & play in the carnival. For more information on kids in Sydney, check out www.sydney.com
Living in Sydney
Sydney, being very waterlogged, offers a relaxed life with the perks of a first world country. Many Sydney-siders enjoy spending time outdoors, keeping themselves healthy, and swimming in the oceans.
Sydney Transportation
Unfortunately, Sydney's transportation is one of the only things that let this major city down. Despite it being one of the most expensive cities in the world, and highly visited by tourists, getting around is difficult without a car. On the plus side, payment for any public transit is done using the Opal Card.
The Opal Card was set up in 2014 and is a 'tap-on, tap-off' design. An Opal card is free and can be obtained at certified outlets, train stations & online. After you receive one, you must register it to your name online, and top it up. A minimum top-up for an adult is $20. You can pay this online via card or in person at an outlet with cash. As you tap on and off, you will be updated with the funds remaining on the card. If you choose to pay online, you can check an 'auto top-up' option, and the card will immediately top up when you need it.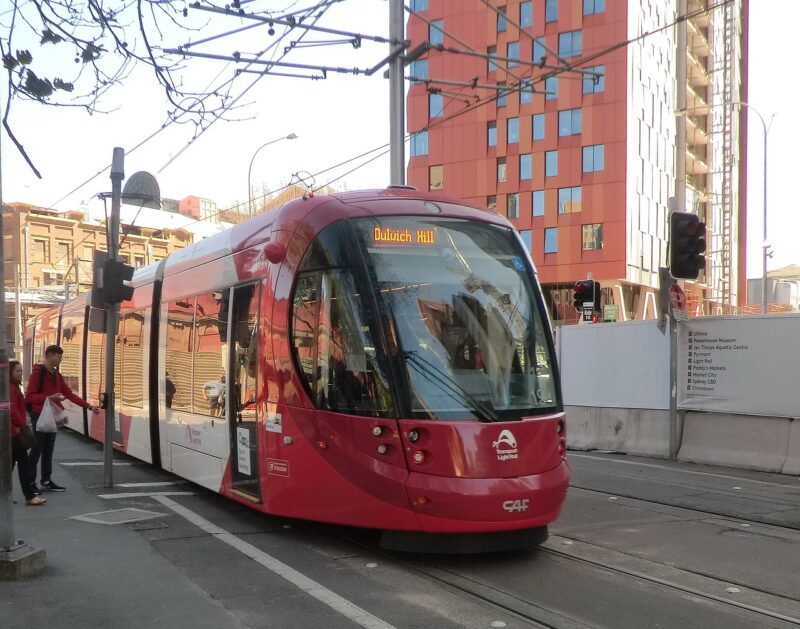 If you prefer to not use an Opal Card, you can use a contactless credit or debit card. No cash is accepted on any public transit. To plan your trip and get the estimated cost, you can use the online site https://transportnsw.info/ or download the free app 'TripView'.
The most common public transit in Sydney city is the bus network. The State Transit Authority runs the public buses, and they're often blue. The buses here are well maintained but vary in levels of cleanliness – depending on the time and route that is taken. You can sit or stand on the buses, and many new fleets are air-conditioned.
The commuter rail is the next common transit choice. The rail network is owned by Sydney Trains or CityRail. They are a government-run system, and most lines are located in the CBD and Western Areas. The Northern Beaches and the Eastern Suburbs both do not have a train line. The train lines run from 4 am to 1 am most days of the week, with a 24hr 'Night Ride' bus running when the trains are not.
The final two public transport systems in Sydney are the Light Rail and the Ferries. The Light Rail has two lines in Sydney City, operating between the CBD, Pyrmont and Circular Quay areas. They are not a common choice for weekday commuters, as they run through the 'tourist' areas of the city and are quite slow. Ferries, on the other hand, are used quite often by Sydney siders living across the water.
Voted as one of the 'Best Ferry Journeys in the World', the Manly Ferry is one of the most popular rides in the network. It runs between Circular Quay and Manly Beach. The other commutes include Circular Quay to Paramatta, Taronga Zoo, Cockatoo Island, and Watsons Bay. Ferries are a very pleasant way to get around Sydney, however, costs on these rides are higher than all others on our list. They are also one of the slowest journeys. If you enjoy taking a boat to work, you can also enquire at one of the private ferry options and achieve faster rides, with a price tag to match.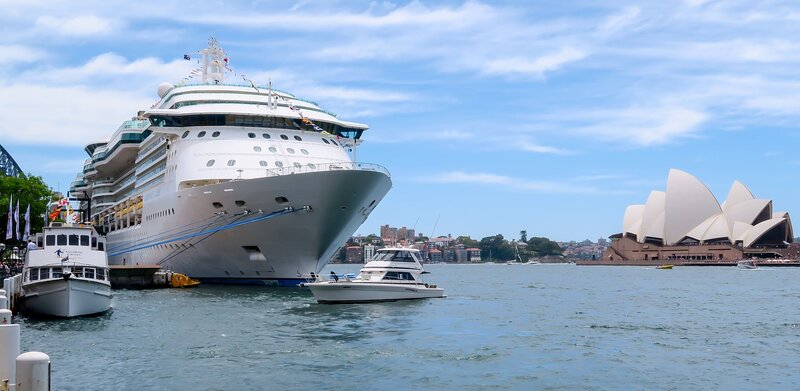 Fitness and Health
Sydney is very health focused. Being by the water, with great weather most of the year, a good fitness regime is important to any resident. Expect to see lots of great bodies of all genders and ages wherever you look!
Sydneysiders enjoy outdoor exercising, especially when the sun is out. Some outdoor physical activities you will see people doing include coastal walks, bush walks, outdoor gyms, yoga classes, surfing, stand up paddle-boarding, kayaking, swimming, cycling and sailing. The weekend is the most common time for people to be doing exercise, however, it's not unusual to see residents keeping fit 7 days a week – morning, noon or afternoon.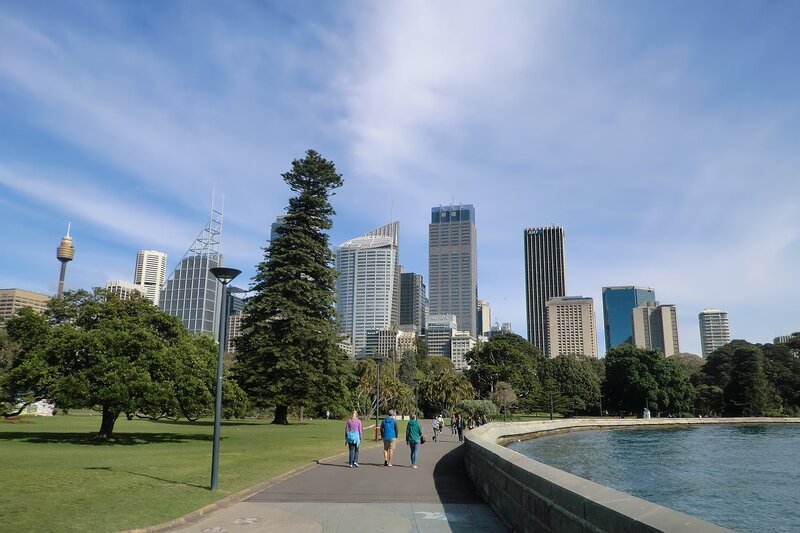 Alongside the outdoor activities, Sydney has a wide range of gyms you can join. The most common gym membership is with Fitness First – this gym chain has over 150 locations in Sydney, of varying sizes. They have group fitness classes and some even have indoor pools to enjoy.
If you're wanting something a little more basic, Anytime Fitness is a flexible cheap option gym. Open 24 hours, membership here includes a key fob, giving you access no matter your schedule. You will see all the standard weight and cardio machines, including showers and changing room facilities. However, Anytime Fitness does not have group classes.
With fitness being such a strong part of Sydneysiders life, the food available is often healthier than most. Sydney has many salad bars, fresh food options and lighter calorie meals. Some common items on most menus include Smoothie Bowls, Grilled Chicken Salads and Baked Salmon. Expect to eat very well in Sydney! 
Sydney People
Sydney was popularised by the indigenous population before the landing of Captain Cook in 1770. This date is often referred to as the day Australia was discovered, despite it being discovered many years earlier. For the last 250 years, the indigenous population has been moved inland into the outback. Eventually, the white Australian population began forming from British and Irish prisoners. The origin story of the White Australian population is a controversial one, and within your time in Sydney, it is recommended to visit museums and learn about how Australia came to be.
These days, Sydneysiders are just as ruthless and strong-willed as their ancestors. Due to such a high cost of living, many work very hard, usually at a few different jobs to make ends meet. You will meet two different types of people in Sydney – the professionals and the tradespeople. The professionals are likely in finance or Real Estate, working long hours and socialising midweek, usually with their colleagues. Tradespeople are often blessed with an early finish time and are normally the first ones on the beach in the afternoon.
Over the past few years, census results have told us that the population has slowly been taken over by immigrants. Since 1971, more than 2 million Sydney born Australians have left the city. The most common moved location is regional and coastal NSW, where property prices are significantly more affordable. Almost 71% of all interviewed state the high cost of living as the main reason for leaving.
Alongside the high cost of living, property prices have continued to soar, with many Sydneysiders spending more than two-thirds of their income on rent. To move further out of the CBD into affordable accommodation is always an option, however, this brings up commute times and the lack of an efficient public transport system.
Apart from the negative connotations around Sydney, you'll find they are often the happiest people you've ever met. With a strong focus on outdoor activities and a fitness regime, they are fit, happy and healthy. Many retail and hospitality employees are referred to as the friendliest in the world – making you feel right at home.
To make friends in Sydney, find activities you like to do and meet people there. Expats find their closest friends come from their extra-curricular activities, rather than a spontaneous interaction. You can expect Sydneysiders to be polite and friendly, however, they are often stressed with limited time for interactions. The fast-paced nature of the city, as well as the high cost of living, usually means that work and income come first.
Enjoy the multicultural and arts scene of Sydney whilst you are based here. Chinatown is a huge area, as well as the middle eastern areas of the outer west. In the centre of the city, you will find your arts and theatre people. Towards the beach, you will find your beachside friends.
Sydney Insurance and Medical Care
Before applying for your working holiday visa, you will be required to complete a medical examination. You will need to be checked for Tuberculosis, HIV and Hepatitis, Yellow fever, Polio and Ebola. To be allowed access into Australia, you must be cleared of all of these diseases and deemed to be no threat to Australian communities.
Once you are granted your visa and have arrived – Australia has a national government-funded public health system called 'Medicare'. Medicare is designed to provide free or heavily discounted costs of health care for citizens, residents and visa holders.  You will need to apply for a Medicare card after arriving in Sydney.
Once you have a Medicare card, you can access a wide range of services for your health needs. The most common healthcare available is your local GP, often situated in a 'medical centre'. Appointments should be free or heavily discounted, depending on your country of origin.
Specialists are available throughout the city, as well as public and private hospitals. You will also be able to find plenty of pharmacies that stock most medications. As a nomad, you are covered by the Australian Charter of Healthcare Rights. This means you have the right to ask for an interpreter, or for a doctor to be of a particular gender.
For your insurance, usually, you will need to have this organised in your home country before a visa is granted. Your insurance should cover you for your entire visit to Australia.
Make sure you are fully covered by reading our full Digital Nomad Travel Insurance guide.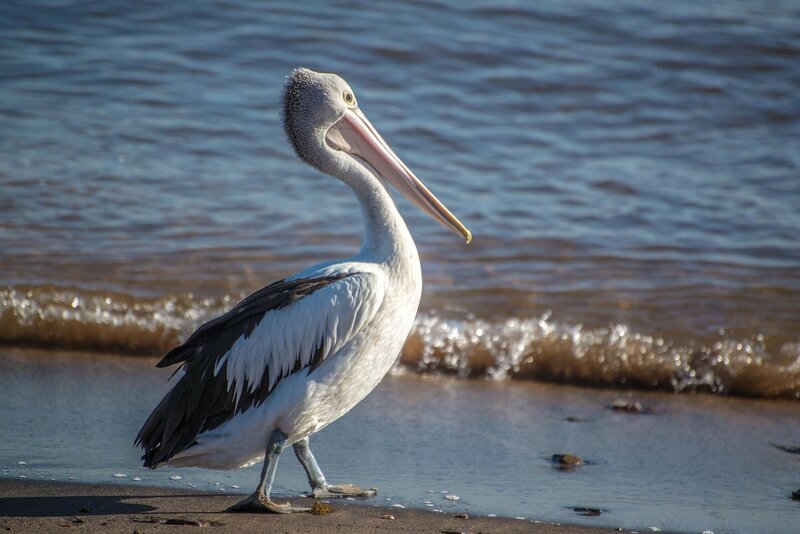 Jobs in Sydney
Getting a job in Sydney is relatively easy, thanks to its fast-moving high economy. The unemployment rate in Sydney is a low 3.9%, and in January 2019 there were almost 50,000 new jobs created.
The best sites to consult on your job search is www.seek.com.au and www.indeed.com.au. If you have LinkedIn, try to develop your profile and send out connections. A personal touch is a huge difference in Sydney, where it's often said it's not about what you know, but who you know. The major industries in Sydney are finance, insurance, professional services and healthcare. The most common area to find a job in Sydney is the CBD, followed closely by the Greater Western areas.
When applying for jobs, mention you are on a visa. Check the spellings of the details in your CV and change any words you can to AUS English (similar to UK English spelling). In general, many recruiters and HR professionals will not know all international employers' information or exactly what your previous roles may be. Don't be afraid to elaborate and give more detail to help your application.
For school experience, in Australia, a Bachelor of Arts and a Bachelor of Science degree is three years in university, not four, like many other countries. Employers focus more on your skillset and software experience; rather than your school history, as it is so drastically different.
After you get yourself a job, congratulations! There are three major employment options in Australia. Part-time, full time or casual zero-hour contracts. Within Australian employment contracts, you are eligible for paid sick days, paid annual leave and are given clear information on how to leave it, should you come to that. Payment for work done is usually done monthly into your bank account; including a contribution to a Superannuation retirement fund, should you decide to stay in Australia. If you leave the country this is paid back to you.
Check out our Digital Nomads Jobs Postings to find the best jobs available for Digital Nomads.
Nomad Friendly
Value for Money
Internet
Workspace
English
Food
Safety
Health
Transportation
Friendly
Quality of Living
Cost of Living Sydney
Sydney is one of the most expensive cities in the world. It frequents the top 10 lists, alongside New York and London, and is the most expensive city in Australia. Despite this, it's also voted as one of the most liveable cities in the world – with its great culture, lifestyle and average salary.
Your accommodation will be the most expensive part of your time here. The closer you are to a beach or the CBD will drive your prices up. On average, a one-bedroom apartment in a prime location will cost almost $3000 a month, lowering to $1900 the further you move out of the city.
If you choose to move out of the city, you will need to factor in public transport or commuting costs. The Opal card is used for all public transport in the city and is capped at a weekly usage to prevent overspending. If you are using an Opal card 5 days a week, you will be capped at $65 weekly ($260 a month) and rewarded with free transportation on Sundays. If you choose to buy a car, monthly petrol and parking costs will be around $500 – depending on usage. This does not factor in car registration, repairs or insurance.
Groceries and food here are dramatically affected by the weather and import costs. It is generally cheaper to eat by season, with more fruit and vegetables. There are many markets around the city and plenty of supermarkets with weekly specials. In general, a weekly food shop of two people is around $100 – $150. Expect dinner in a restaurant to be around the same price, for three courses.
As far as leisure costs go, there are plenty of free activities to do in Sydney. Experience the great outdoors and not pay a cent, or if you prefer to see a movie or theatre show, you can be paying around $25 – $100 for a ticket.