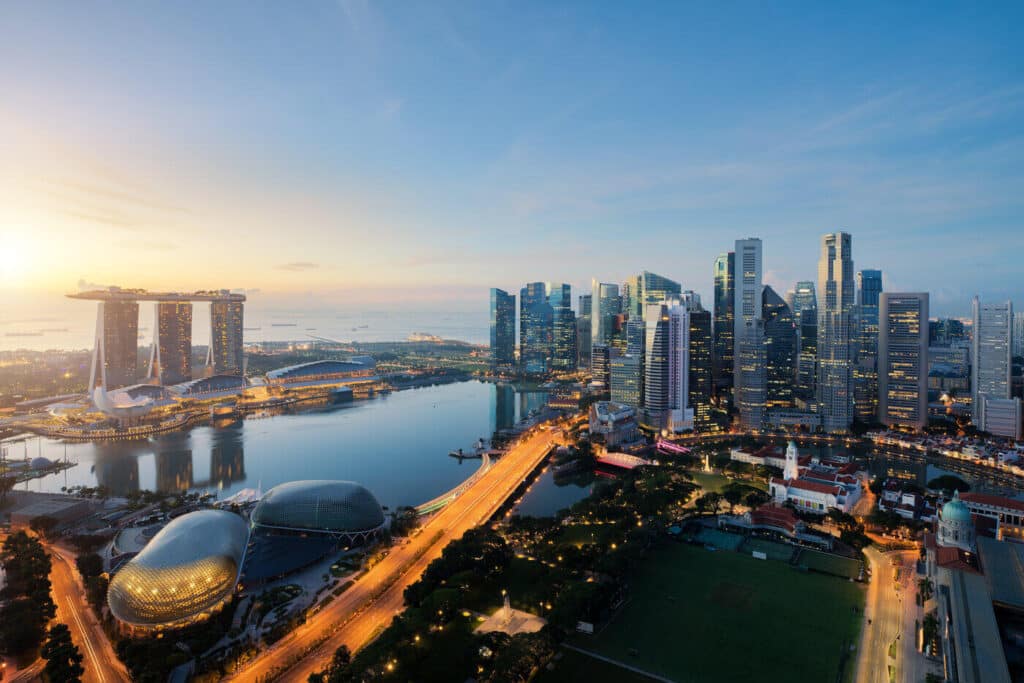 A Digital Nomad Guide to Singapore
Singapore, also known as the 'Lion City', is an island city-state located in South-east Asia. Known for its luxurious hotels and futuristic architecture, there is so much more to this small but powerful country. Home to roughly 6 million people, Singapore has a unique history and blend of people, culture, and traditions that make it one of the best places to live or visit in Asia. Singapore is one of the most visited places in the world, reaching nearly 20 million tourists per year. There are four official languages in the country—English, Malay, Mandarin and Tamil. This wide array of language makes it very easy to communicate and/or conduct business with Singaporeans, most of whom speak fluent English in addition to a second or third language. Singaporeans are proud of their multiculturalism and use a very unique way to classify the primary ethnic groups of  citizens, known as CIMO (short for Chinese, Indian, Malay, and Other). Chinese Singaporeans are by far the most common, making up nearly 75% of the entire population.
The whole country is only 728 square kilometers with a well-developed transportation system that makes it very easy to travel around the country. It was only until 1959 that Singapore gained independence from Malaysia, its neighbor directly to the north. In the decades that followed, Singapore rapidly expanded its economy and development to become one of  the world's most powerful countries—and the most expensive to live in recent years according to several surveys. Despite a high cost of living, Singapore has robust healthcare, education, and housing systems with one of the world's highest quality of life standards. The tropical, humid weather can be tough to acclimate to for people used to distinct seasons, but air conditioning is used in nearly every business, store, train, café, and condo around the country. All in all Singapore is one of the most fascinating countries despite its recent independence and considered to be one of the top places to visit in the world.
Nomad Friendly
Value for Money
Internet
Workspace
English
Food
Safety
Health
Transportation
Friendly
Quality of Living
Living in Singapore Overview
Digital Nomad Personal Experience in Singapore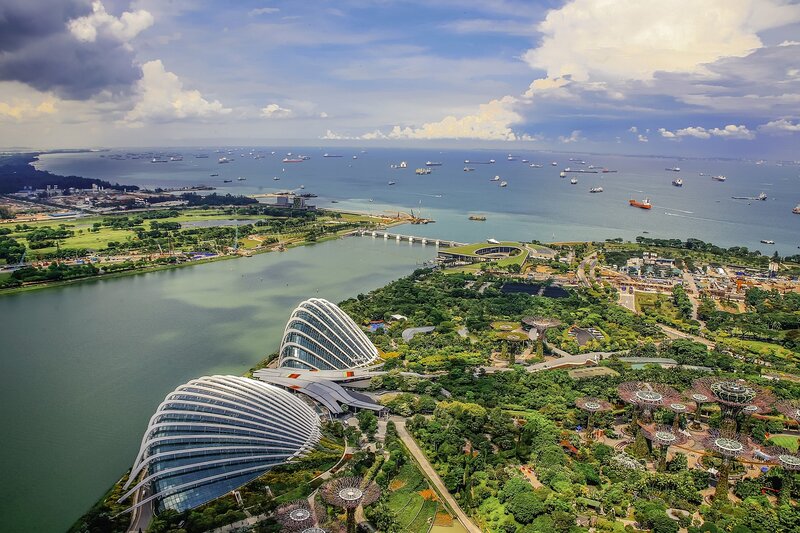 I had the opportunity to experience Singapore and its entirety for over two years, moving there in early 2016 for a job opportunity with absolutely no idea what to expect. I grew up in the midwest  United States without much curiosity for Asian cultures or countries and did not even know where Singapore was on a map! With two bags on my back I boarded the plane and thirteen hours later found myself in the Hong Kong airport. From there it was another four hour plane ride to Singapore—my first time on the other side of the world.
I spent several months living in Chinatown, a very distinct and historical district on the outside of downtown. I eventually moved closer to my work in Orchard–the heart of malls, luxury retail, and 5-star hotels. I lived in a crowded flat with people from all over the world that I am still friends with to this day. Housing options in Singapore are not cheap compared with other Asian countries, so renting my own place was out of the equation.
That said, I liked my apartment and found it convenient to be a mere 15 to 20 minute commute from the office. Being an introvert, meeting people and developing friendships was a big concern initially. However through my work and fellow flatmates I made connections and found it to be easier to meet up with people than other cities I have lived in like Bangkok or New York. The train system in Singapore, as previously mentioned, is extremely well done and most places are easy to reach using this method of commute. The nightlife is awesome. From Clarke Quay to Marina Bay Sands and Pan Pacific, there are numerous bars, clubs, and restaurants open late that can cater to nearly every taste of music and cuisine. Overall, I look back on my life experiences in Singapore fondly and can see myself moving back there someday should an opportunity arise.
Work in Singapore
From a digital nomad and temporary living perspective, Singapore is oftentimes quickly ruled out as a place to spend time because of its high cost of living. This is a mistake. Living and working in Singapore can be done successfully with the right strategy, mindset, and smart budgeting.
First off Singapore offers stability that other developing nations in Southeast Asia tend to lack. There is solid internet connection in nearly every place you go. This is a huge advantage Singapore has over nearby countries of Malaysia, Thailand, or Indonesia, where reliable Wifi can be an issue in remote places. One of the most stable, free public connections is 'Wireless@SG', located in some of the MRT and bus stations
The connection is fast everywhere, and buying a tourist SIM card can be done at many local kiosks: Singtel, Starhub, M1, or any 711 store you walk into. In terms of payments, nearly every major credit card is accepted and finding an ATM machine is never an issue. Prices start from as low as $30SGD/mo ($~22USD/mo) with various durations in time and gigabytes. Check out deals like this for more information.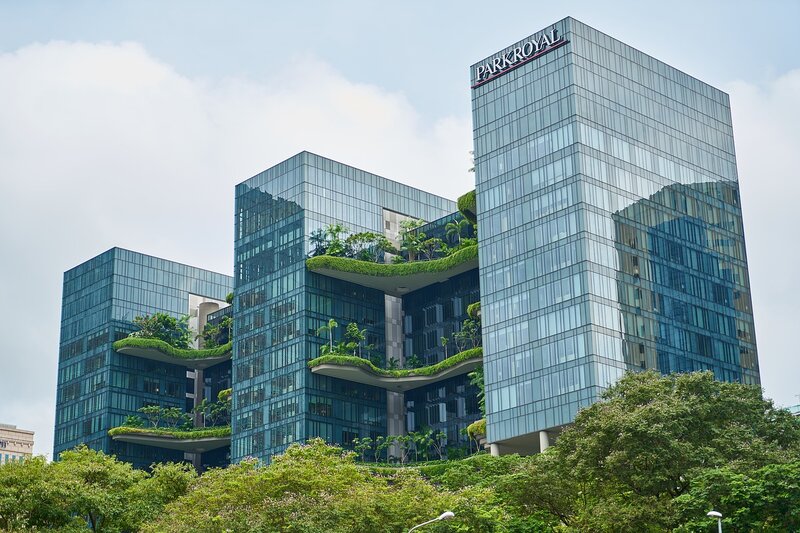 Best Places to Work in Singapore
In terms of the work environment, there are numerous options depending on where you decide to stay and your environmental preferences. Co-working spaces have become more popular over the last five years in Singapore. This kind of environment is an advantage for people who are not motivated to work at home or become bored and lonely sitting in coffee shops all day long. Despite being a small country, Singapore has no shortage of coworking options.
The Hive
The Hive is one of Singapore's most famous co-working spaces, located in two different locations. Each offers its own perks, from coffee bars to workshops and private offices. Prices start around $250SGD per month.
JustCo
JustCo is another coworking option, with nineteen locations around the island! Rental prices start at just $98SGD per month for a basic desk, but go all the way up to $800SGD for larger and more exclusive options.
WeWork
WeWork has taken off around Southeast Asia with several outlets in Singapore that could be a perfect fit for a digital nomad. You can request a consultation on their website for personal assistance on what coworking space is best suited for your needs.
ClubCo
ClubCo is another viable option, with day passes and food & beverage perks to explore.
CoreCollective
Finally CoreCollective is worth looking into for fitness professionals or enthusiasts, with two locations in Singapore and a wide variety of classes and networking opportunities. This is a worthwhile option for any entrepreneur or nomad in the health & wellness field looking to connect with like-minded people and explore business options. The list goes on and on for coworking spaces, a few other places to research being The Cocoon Space, Distrii, and SmartSpace. You can opt for a day pass at nearly every office that can help you experience the culture firsthand and help you narrow down options.
For those who prefer coffee shops and restaurants, fear not! Singapore has numerous choices from exquisite local favorites to world-wide chains such as Starbucks, Dunkin' Donuts. The Coffee Bean & Tea Leaf, and more. The majority of these chains offer customer seating and wifi connection, making them a popular place to work during the day and well into the night depending on the location and hours of operation. If you are feeling more adventurous with your taste preferences, it is definitely worth trying the local coffee known as "Kopi". Here you will find a good article on how to order the different kinds of kopi that suits your preferences. It tends to be highly caffeinated and is served in various coffee shops with two of the more famous ones being called Killiney Kopitiam and Toast Box, with numerous outlets around Singapore.  Do note that for work purposes, Kopi cafes tend to not offer wifi and can have limited seating due to popularity. 
In the downtown area of Singapore, many restaurants, bars, and boutique eateries offer wifi and allow people to use their laptop for work if a meal or drink is purchased. A few places of interest include The Book Cafe, KOMYUNITI on Orchard Road, The Glasshouse in Chijmes complex near City Hall, and Working Title, a famous local burger joint on North Bridge Road. With endless cafes, restaurants, and co-working spaces, finding several places you enjoy working in Singapore should not be an issue.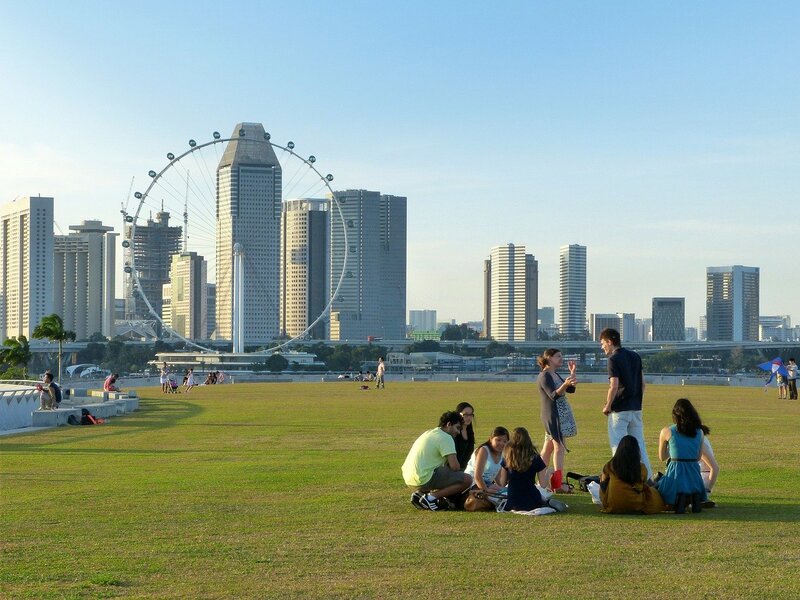 Best Places to Live in Singapore
Best Neighbourhoods
Due to its well-equipped transportation system, nearly every area of Singapore is easily accessible. From Changi airport in the east to Jurong in the west, you can explore and choose to live in a wide array of neighborhoods. Many expats who live and work in Singapore will live close the central area, but this is just one of numerous options.
East Coast neighborhood
Starting in the east, the East Coast neighborhood is one of the older and less developed areas of Singapore. It is close to the Kallang-Paya Lebar expressway which has made it more accessible in recent years. You will not see the dazzling shopping complexes or high rise condos that are common in newer neighborhoods. East Coast Park offers a more laid-back, relaxed vibe with numerous shop houses and a bike path that runs adjacent to the beach. For this reason alone, many runners, cyclists, and fitness enthusiasts enjoy living in this area of the country, as the bike path extends all the way to Marina Bay. You can expect to find reasonably priced condos, AirBnb's, and hotels but do note that East Coast is not as close to a train station so expect to use the public bus or taxis.
Little India and Farrer Park
Closer into town, Little India and Farrer Park have become increasingly popular areas to live in, with close access to City Square Mall, Farrer Park Hospital, and authentic street markets and local restaurants. Living here allows you to enjoy a blend of old heritage and traditional Indian, Malay, and Chinese cuisine with modern residential and shopping buildings. Right on the other side of downtown is Chinatown, another good option for foreigners looking to live in the central area but enjoy an older area of Singapore. The iconic shop houses and large Chinatown complex made it feel very unique to more developed areas of Singapore with more western architecture, food, and overall vibes. Chinatown is lively and full of street vendors, bars, restaurants, and close to popular nighttime areas like Ann Siang Hill, Keong Siak Street and Club Street for drinks and parties.  
Tiong Bahru
Tiong Bahru is one of the oldest areas of Singapore that has seen increasing investment and development the last few decades. Now home to a sizable expat community, hip cafes, and numerous restaurants, Tiong Bahru is definitely one area to consider living. As previously mentioned, River Valley and Orchard are centrally-located neighborhoods that offer convenience, comfort, and many room rental options. The price tends to be higher on average in these areas, but for many the proximity to central areas makes it worth the extra cost. Newton and Novena are two MRT stops close to central worth checking out as well.
Buona Vista
Finally, further west is Buona Vista, another neighborhood growing in popularity. Here you are close to the National University of Singapore (NUS), West Coast Park, Kent Ride, Holland Village, and a major intersection for several MRT stops that makes it easy to travel around the country.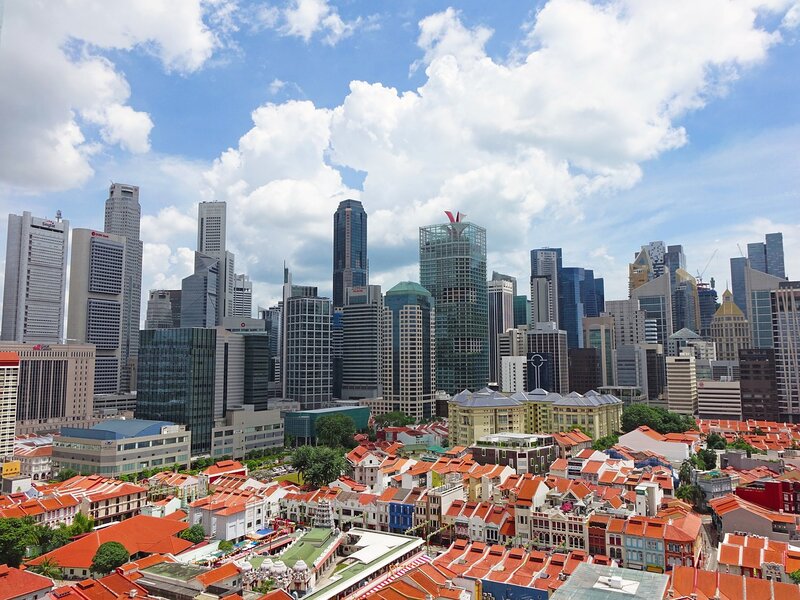 Find an Apartment in Singapore
There are several options to find both short and longer-term housing. Websites like Property Guru give an extensive overview of rental options, with most contracts being a 6-month minimum. Housing Development Board flats (HDBs) are more affordable than condos with less access to private amenities but still good value for money. Prices will vary greatly depending on the area, starting around $600SGD/month for a room in an HDB flat in areas such as Jurong, Punggol, Pasir Ris, and the neighborhoods furthest out from the city center. Closer into town, expect prices to be closer to $1000-2000+SGD/month, with some HDBs being significantly more if you want to rent out the whole unit. Channel News Asia published an in-depth guide to rental prices in Singapore with good information on condo rental prices. You can expect to pay at least double for a room in a condo when compared to an HDB. Condos tend to offer private facilities such as a gym, sauna, pool and are usually located in less crowded areas around Singapore. Both housing options can be suitable for renting a room or a whole unit if Singapore is going to be your home base for at least half a year. 
Staying in a hostel may be a better option if you are on a budget and plan to spend less time in Singapore. Nearly every hostel in Singapore has a track record of being safe, as Singapore is consistently measured to be one of the safest countries in the world. As is the case with HDB's and condominiums, the prices of hostels can vary quite a lot depending on location, privacy, and overall quality. Kallang, Bugis, and Chinatown have numerous hostel options, with several places advertising themselves as female-only like this one. Prices start around $20 USD/night for a shared room but can vary. One advantage of hostels is that they tend to be located next to or within walking distances of an MRT station, coffee shop, Hawker food center, or another area of convenience. If you are flexible with your length of stay, booking a hostel for a couple weeks first gives you time to search around and explore more long term options in Singapore. 
 Of course, AirBnb is another popular option for choosing a temporary place to stay. Rooms here start for around $20-30SGD/night with various weekly and monthly discount options. This is what I personally used when I first moved to Singapore for my first month in the country. Do note: it is technically illegal to rent out a room using Airbnb in Singapore! Renting out a unit or room is in violation of Singapore's housing law and while it is still done regularly by locals it is important to know the law of the country.
Singapore Visa
Compared to most other countries, Singapore has relatively relaxed travel requirements for international visitors. For example, US and UK citizens do not need to apply for a visa before flying into the country and are granted a 30-day stamp upon arrival. That said, it is critical to make sure you meet the visa requirements written by the Ministry of Foreign Affairs before flying to Singapore. You can learn more about which countries require a visa prior to entry on the MFA website. Regardless of what country you are coming from, immigration will ask to check your passport, travel dates, accommodation information, and perhaps inquire about your occupation. 
After 30-days, you will need to exit and re-enter the country to be granted another 30-day stamp of approval. Some digital nomads based in Southeast Asia will repeat this process several times per year in order to spend time in Singapore. In order to stay longer, you will need a valid work permit or work holiday visa that allows citizens from select countries to stay for up to 6 months. Another visa option is an entrepass. This visa is for foreigners with an established company or companies that meet the criteria outlined by the Ministry of Manpower.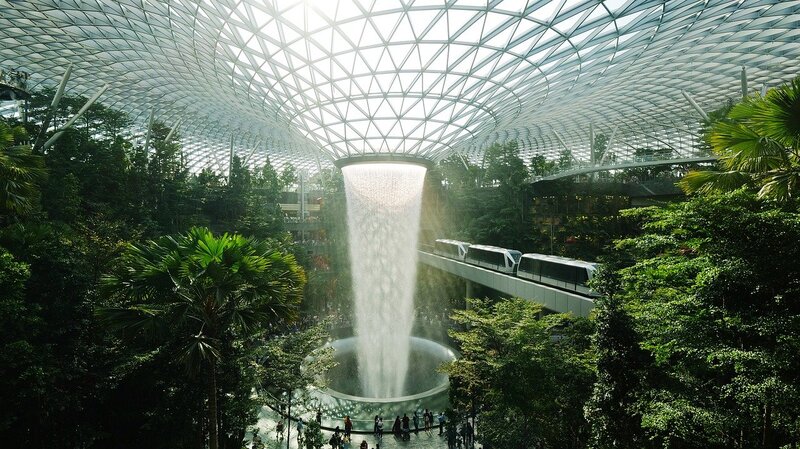 Culture and Food in Singapore
One of the best reasons to live in Singapore is the wide array of authentic food and the ability to experience a blend of cultural activities in close proximity to one another. There are many food centers (also known as 'Hawker Centers') located in neighborhoods throughout the island that offer some of the most famous Singaporean dishes: Stingray, Laksa, Chicken Rice, Char kuay teow, Bak kut teh, and many delicious drinks to go along with your meal. Some of the more famous places include Maxwell Food Center, Chomp Chomp, Chinatown Complex, Zion Riverside, ABC Brickworks, and more. They tend to get crowded on weekend nights and evenings but are worth every penny! 'Food Republic' is another affordable and delicious option for local food options. It has locations in several major shopping malls that bring authentic street food to air-conditioned, comfortable areas to sit and relax. 
Another 'foodie' area in Singapore is Tanjong Pagar, located by the business district in downtown. Here you can find 'Little Korea', full of delicious Barbeque eateries open late into the night and early hours of the morning. Japanese cuisine is abundant here as well, along with several Chinese restaurants and western food options. Tanjong Pagar Plaza is another popular place to eat that is full of breakfast, lunch, and dinner options.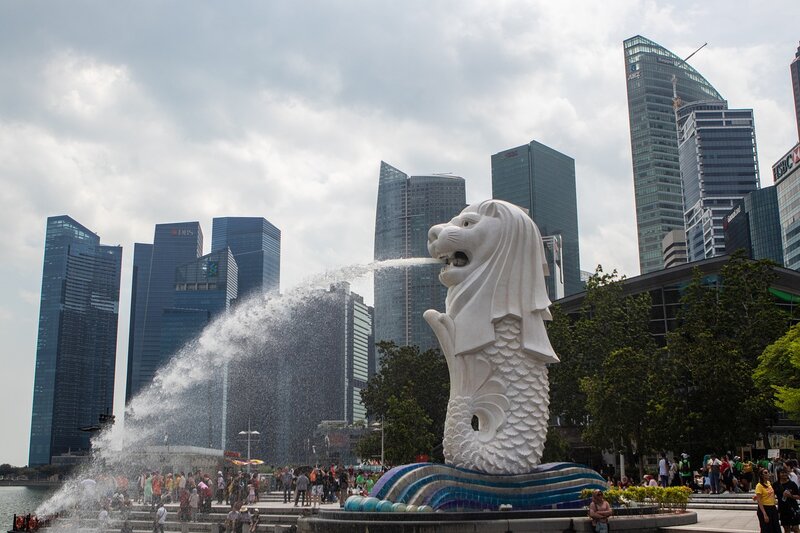 To learn more about Singaporean culture, check out one of the many museums the country has to offer. There are numerous places worth exploring to study its history, art, development and culture. The National Gallery showcases art from around southeast Asia and has a popular cocktail bar on the rooftop overlooking Marina Bay. Close by is the National Museum, the largest in the country. It contains artifacts and memorabilia that traces the history of the country back to the 14th century. Over in Marina Bay is the Art Science Museum, located in a building designed to resemble a lotus flower. Inside the building you will discover space for 21 galleries, varying in seasonal world-class exhibitions. The Malay Heritage Center in Kampong Glam is another popular museum to learn more about the history of Malay culture and presence in Singapore over the decades. The Peranakan Museum, located over in City Hall, features the unique blend of Chinese and Malay cultures that arose over the 18th and 19th centuries to form a new ethnic group. Prices and hours vary for all museums so make sure to look ahead of time before going. 
To further see and understand the Singaporean Chinese culture, head to the Buddha Tooth Relic Temple in Chinatown. Walk around the streets and try some of the local restaurants, coffee shops, and free traditional dance shows held outside the temple on select days. Close by is the Sri Mariammam Temple, located just down the road in Chinatown. It is Singapore's oldest Hindi Temple, erected in 1827. Over by Bugis MRT station is an area called 'Kampong Glam'. Here you can see the stunning Sultan Mosque on North Bridge Road, a symbol of pride in the Singaporean Malay and Muslim communities. The whole area of Kampong Glam is full of traditional shophouses, delicious Malay cuisine, and is home to Haji Lane–a vibrant hipster street full of wall art, colors, food, cafes, bars, and nightlife.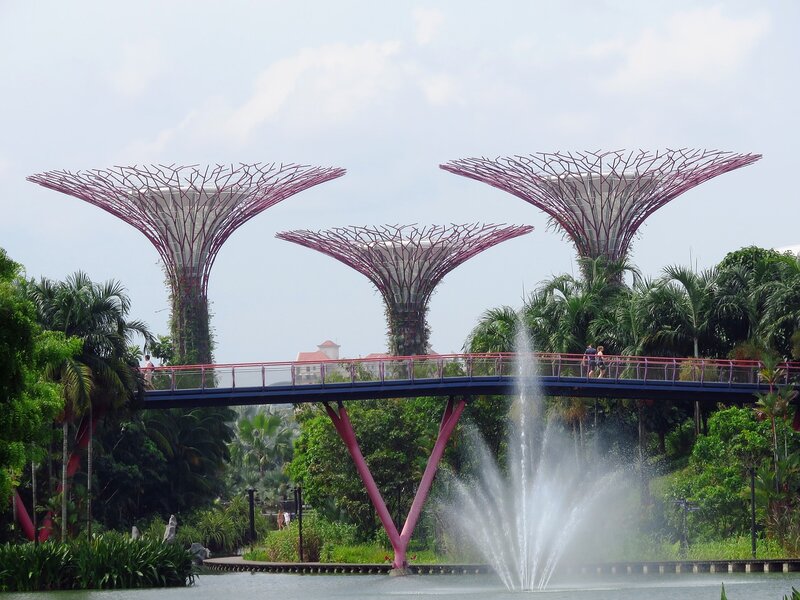 Singapore Nightlife
If daytime and evening activities do not tire you out, get ready to celebrate the night! From jazzy clubs to upscale and hidden bars, there is no shortage of nightlife in Singapore. Depending on your music and drink preferences, you can find a place to enjoy. Clarke Quaye, one of the river cruise stops, is one of the largest nightlife areas. It is located directly next to the Singapore river and right across the bridge from Chinatown. Here you can find a wide array of bars and one of the most iconic nightclubs in the country—Zouk. Even though the club relocated to Clarke Quay several years ago, it still draws huge crowds and popular DJs, both local and international. Capital is another club located next to Zouk that has grown in popularity since its opening. For latin music lovers, Cuba Libre is a lively bar with great cocktails and dance parties worth checking out. This is just the tip of the iceberg when it comes to nightlife options at Clarke Quay. Spend some time walking around and you are bound to find a venue of your liking.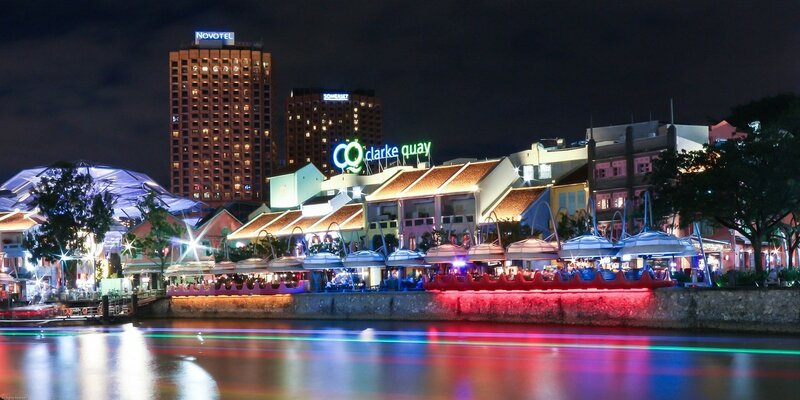 Not far away in Robertson Quay, located closer to Marina Bay across Kim Seng Bridge. You can walk alongside the river and stop in multiple bars, diners, and breweries that make for a perfect pub crawl. Unlike Clarke Quaye, this area has a more laid-back ambiance and caters to an older crowd. 
Over in Marina Square, Lulu's Lounge and Bang Bang Club are two popular options for a night out. Lulu's tends to cater to an older crowd serving fantastic cocktails, wines and spirits accompanied by live music and a smoking lounge. Behind Lulu's you can dance late into the night at Bang Bang, a routy commercial dance club that plays primarily EDM music. 
If you are looking to enjoy the scenery instead outside, check out 1-Altitude, the highest rooftop bar in Singapore with panoramic views, large outdoor seating, and even a small dance floor. For beer lovers, Level 33 is the place to be. It is the world's highest microbrewery located on the 33rd floor of the Marina Bay financial tower. 
Club Street, located just off of Chinatown is another nightlife area with rooftop bars and late-night food. Many office workers come here on weekends to socialize and relax. Ann Siang Hill is located right next to Club Street with even more bars and restaurants to choose from. Both streets are situated between Chinatown and Telok Ayer MRT stations. 
Holland Village, also known as 'Holland V', is yet another nightlife destination among Singaporeans. Located between Queenstown and Bukit Timah, here you will find a stretch of road that includes microbreweries, rooftop bars, and Dempsey Hill, located down the road. This refurbished enclave is home to upscale cafes, bars, and restaurants that cater to working professionals and expats. 
Things to do in Singapore
A visit to Singapore would not be complete without touring Marina Bay, one of the newest and most iconic views of the country. Construction on the Marina Bay area began in the early 2000s and was completed in 2008. Gardens by the Bay is one of  the top attractions, offering a stunning walk through a tropical garden with futuristic vibes. Close by is the iconic Marina Bay Sands hotel and outside boardwalk. This luxury hotel is home to one of Asia's top rooftop bars and overlooks all of Gardens by the Bay and the city skyline. Inside you will also encounter numerous luxury shops, restaurants, a casino, and nightclub. The infinity rooftop pool is one Singapore's most photographed views as it overlooks the sprawling bay and city skyline. 
Below Marina Bay Sands is a boardwalk worth your while to take a morning or evening stroll and soak up the sights or even catch a free lightshow. For runners and cyclists, this is a popular place to exercise as well. Fort Canning Park is another option both for running general sightseeing as it has great historical significance in Singapore, playing a major role in military use and strategic headquarters dating back several hundred years. 
For outdoor enthusiasts, Singapore offers a lot of activities and sightseeing around the island. Despite being a city-state, there is plenty of nature to be seen and experienced. 
If you feel like getting out of the city spotlight, head to MacRitchie Reservoir for a beautiful treetop walk that is part of several hiking routes in the park area. The trails and routes are all well-marked with loops varying from 3km to 10km or longer. Another hike that offers panoramic views is the Southern Ridges, specifically Henderson Waves. This bridge overlooks the west coast of Singapore and is the highest bridge in the entire country. You can spend a whole afternoon walking or running around the paths and hills. Further out of the downtown area is Punggol Waterway park, a series of concrete pathways to run, bike, or walk. Punggol Plaza is a large mall nearby that offers a wide selection of food and groceries.
If you prefer staying closer in town, Singapore's Botanic Gardens are located just outside the Orchard and Tanglin shopping areas. Here you can walk or run the paths of a tropical garden that dates back over 160 years, full of gazebos, flowers, three small lakes, and green areas that are popular for weekend picnics. The park is free of charge to enter although certain areas have a fee to visit. Further west you can explore Chinese Gardens in Jurong as well as Bukit Batok nature park for more scenic views and footpaths.
There is no shortage of shopping options in Singapore, starting on Orchard Road. From high-end fashion to food courts and coffee shops, the Orchard District has it all. A few notable places include: 313@Somerset, a mall that caters to younger shoppers with a large food court on the top floor, ION Orchard that has numerous clothing and restaurant options, and Paragon, home to luxury retail and brand name clothing. All of these malls are located along Orchard Road between Somerset and Orchard MRT stations. Another interesting mall is Ngee Ann City, home to Takashimaya Food Village that serves authentic Japanese cuisine at affordable prices. Lucky Plaza is yet another shopping hub that has some of the best bargain deals from electronics to clothing and confectionary.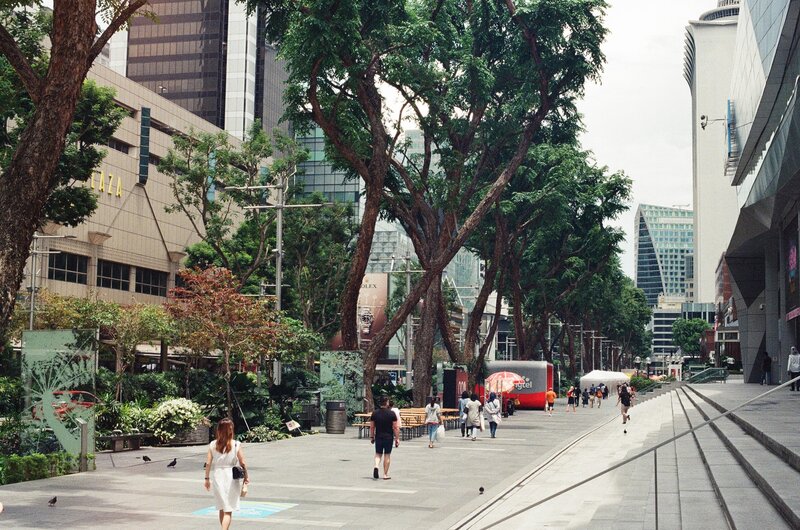 Outside of Orchard Road, consider going to shop or walk around VivoCity at HarbourFront MRT station. This massive 3-story complex is the largest shopping mall in the country, equipped with indoor gyms, movie theatres, restaurants, and exhibition halls. You can walk all the way to Sentosa Island from the boardwalk outside the mall. Despite being a small island, there are many things to do and explore on Sentosa. There is also a shuttle bus service that will bring visitors to various attractions on the island. Universal Studios is one those the main attractions, serving as the only large theme park in Southeast Asia. It features over 28 rides, shows, and seasonal activities. Close by in the SEA Aquarium, home to over 1000 marine animals with special exhibitions and tours that can be found on their website. 
If you feel like Singapore's best beaches are also located on Sentosa Island, the three public ones being Tajong, Siloso, and Palawan beaches. Despite the beaches being man-made, they offer tropical atmospheres with relaxing areas to sit, drink, and enjoy the ocean breeze. Each beach has a different vibe, with Tajong serving as the 'party beach' while Siloso and Palawan are more family-friendly. Another highlight on Sentosa is the luge and skyride, a large cable car ride that gives you a birds eye view of the island. More information on both attractions and ticket prices can be found here.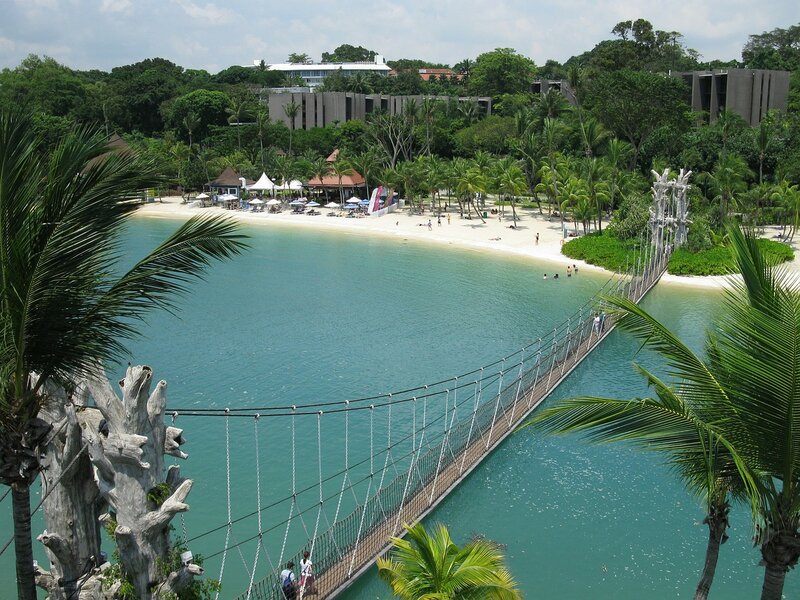 The Singapore Flyer is another iconic attraction in Singapore that is worth a spin. This giant 165m tall ferris wheel is second largest in the world and offers incredible views at the top. Prefer to tour Singapore on ground level? Close to the Singapore flyer is the river, where you can book a nighttime cruise. Enter or exit close to Bayfront and Clarke Quay MRT stations and enjoy a 45-minute ride that comes with commentary on the history of different buildings in Singapore that you pass on the cruise.
Best Time to Visit Singapore
If you are moving from a colder climate, be ready for the year-round humidity! Singapore is located almost directly on the equator and offers little to no change in seasonal temperatures. Technically, the 'dry' season is from March through August, when the 'wet' season begins in September and goes through February. March through May tend to be considered the best months to visit from a weather-perspective. As you can see from this chart, the average temperature is about 80 degrees fahrenheit, or 27 degrees celsius throughout most of the year, although with the humidity it may feel hotter. Be sure to pack a lot of warm weather clothes and expect possible rain showers. Light jackets and pants are still recommended to bring as nearly every public building and transportation has an air conditioner. 
Singapore for Families
If you are moving to Singapore with children, it is important to research the education opportunities. In terms of schools and daycares for your child, here is an extensive list of what to expect when it comes to programs, price, and reputation. 
Outside of school, there are many fun activities to do and family-friendly locations. To start,  the Singapore Zoo is fun for people of all ages with special shows and an open air concept that kids will love. One of the main attractions of the zoo is the Night Safari, open Thursdays through Sundays in the evenings. Here you are able to see nocturnal animals with over 100 species, many of which are on the endangered list. 
For older children, Har Paw Villa is a unique theme park that is free to enter and home to over 1000 statues celebrating Chinese mythology. It is located at Har Paw Villa MRT along the circle line and is often recommended as a fun afternoon activity. Do note that some exhibitions such as the "Ten Courts of Hell" may be graphic for young children. 
If the heat is too much to handle, consider a trip to Wild Wet Singapore, located close to Changi Airport. This water park is perfect for kids to swim, play, and enjoy the waterslides. The Singapore Discovery Centre is also seen as a perfect family-friendly place to visit. Located on the other side of town in Jurong West, the SDC blends education with entertainment that includes a 4D theatre, paintball, escape room and more.
Living in Singapore
Singapore Transportation
Singapore is easy and efficient to navigate. Going from place to place can be daunting in other big Asian cities due to traffic, construction, and sketchy transit options. None of this will be an issue for you in the Merlion City. First off, there are taxis available at all hours of the day and night. They are easy to flag down and you do not have to worry about haggling for a price as they are all equipped with a meter. Prices start around $3.50 to $4 SGD when you enter and increase based on distance and tollways. You can read more about the taxi services and book one in advance if you already know your travel plans. 'Grab' is another popular option for travel. It has become Southeast Asia's most popular booking app and offers food and package delivery services as well. Download and test out the app on your smartphone to get a sense of how to use it before booking a ride.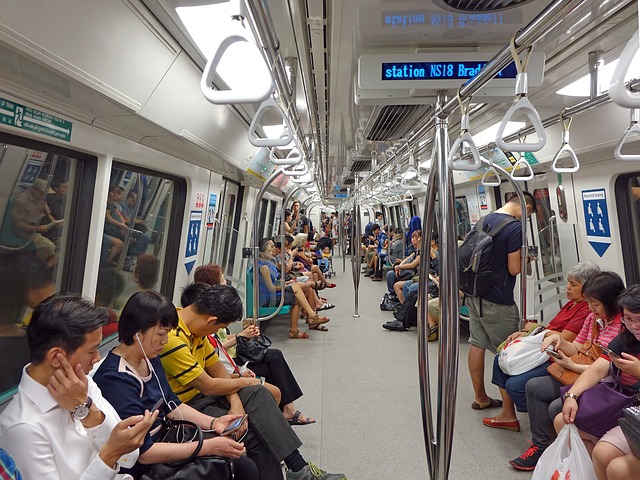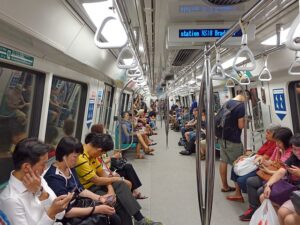 The most popular form of transportation in Singapore is the Mass Transit System, or 'MRT' for short. You can purchase a Singapore Tourist Pass that gives you unlimited travel for one, two, or three day options. This is a good way to become more comfortable with the train system and not have to worry about topping up a normal card or buying individual tickets each ride you take. Should you want to use the MRT for longer, a Smartcard can be purchased with different top-up amounts available. The MRT is fast, clean, and rated as one of the best public transit systems in the world. While the map may seem confusing at first, you will notice there are only several train lines: Green, Blue, Purple, Red, and Yellow (the circle line). Each line has several connection points so be sure to study ahead what route is the fastest to take. 
Buses are another cheap, easy, and comfortable option to get around in Singapore. They are air-conditioned and tend to run later into the night should you happen to miss taking the MRT back from a night out on the town. As is the case with the MRT, you can purchase a Smartcard with a stored value that gets deducted each time you ride the bus. A Singapore Tourist Pass will also cover bus rides. If you decide to pay in cash, make sure you have the exact amount for the fare as Singapore buses do not give back change. 
Biking has become a popular way to get around and see more of Singapore as more bike lanes and paths have been constructed. Companies like SG Bike allow you to rent a bicycle for varying amounts of time, or shops like The Bicycle Hut have rave reviews from its customers over the years.  
Fitness and Health
If biking is not your cup of tea but you still enjoy exercise, Singapore has no shortage of gyms, clubs, and workout facilities. The major gym chains that have become popular in Singapore include Virgin Active, Fitness First, and Anytime Fitness. Each gym has several locations and prices will vary based on membership duration. If you prefer a more boutique gym, check out The Pit, Barry's Bootcamp, or Ritual to get your burn on alongside others committed to bettering themselves in the realm of health and fitness. Close to East Coast Park, Oompf! Is another small but popular gym with a health-conscious community and creative classes. Gymboxx is one of the most affordable fitness options in Singapore, with 7 locations around the country and a monthly rate of $70SGD for a 6-month membership. 
For yoga classes and training, Yoga Movement has six locations in Singapore and is considered one of the best places to practice. Freedom Yoga is located in Holland Village and River Valley Road, offering studio packages and online training. Finally On Good Ground is a yoga and barre studio that serves as a great place to practice for those staying by East Coast Park. If you are a runner and looking for a track, Kallang Practice track is close to town and open to the public. Further north, Bishan Stadium also has a track and several running groups meet there on a weekly basis. For more information on running clubs in Singapore, click here.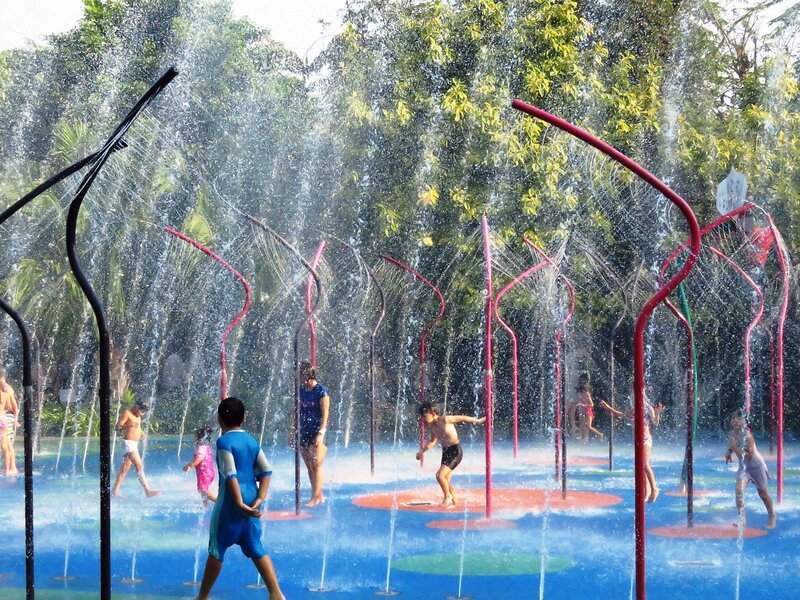 Singapore People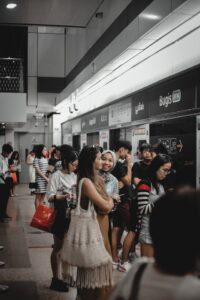 With so much written about the country itself, how about Singaporeans as people? As previously discussed, Singapore is a true melting pot of history, culture, and ethnicities. They are easy to talk with as English is one of the four official languages. Most Singaporeans are well educated, well traveled, and speak at least two languages. If you are visiting Singapore, you can expect it to be easier than nearly every other country in the region to meet and talk with locals due to these factors. There is far less 'culture shock' compared with Thailand, Indonesia, Viet Nam, or Malaysia. It may take a bit of getting used to the 'Singlish' that is spoken, as Singaporeans will include "la", "leh", "mah", and other  words added as a suffix in a sentence. 
In terms of work culture, Singapore is ranked 6th for living and working overseas. Unlike Japanese, South Korean, and other Asian work cultures known for overly-stressful work environments, Singapore is balanced with its approach. Typical work hours range from 8am or 9am until about 6pm. Most foreigners report positive experience working alongside and for Singaporeans with little misunderstanding. 
Overall, Singaporeans value diversity, racial harmony, and follow the rules set forth by the government. There is less ability to exercise freedom of speech compared to countries like the United States and harsh penalties for breaking the law. Be sure to know the general rules before visiting, especially when it comes to homosexual relations, drugs, and chewing gum (which is banned). 
Singapore Insurance and Medical Care
When traveling and working abroad it is recommended that you have some kind of medical insurance in the case of a major accident or injury. Singapore has some of the best medical care in the world, but without insurance it can wind up being some of the most expensive as well. Companies like Cigna offer a Global Health Insurance package for travelers and expats residing overseas. It is advised that you purchase a plan prior to traveling that is aligned with your own needs and health status. Should you find yourself needing to visit a doctor or hospital in Singapore, check out the directory from the Singapore health hub. Because it is such a small and compact country, there is always medical assistance close by should you find yourself in an unexpected situation.
Make sure you are fully covered by reading our full Digital Nomad Travel Insurance guide.
Jobs in Singapore
Getting a job in Singapore is competitive but gives you the ability to stay in the country without any visa troubles. Popular jobs for expats tend to be concentrated in finance and technology, although the start-up scene has exploded in recent years. Job Street is a well-known website that showcases job positions available. Another popular website used across Asia is JobsDB that has a massive database of companies and vacancies. LinkedIn is another strategy used to help secure employment in Singapore by expats, either through networking or the jobs portal on the platform. If you manage to secure employment in Singapore, you will be granted one of three work visas: an Employment Pass (EP), Entrepass, or S Pass. You can read more about each working visa here.
Check out our Digital Nomads Jobs Postings to find the best jobs available for Digital Nomads.
Nomad Friendly
Value for Money
Internet
Workspace
English
Food
Safety
Health
Transportation
Friendly
Quality of Living
Cost of Living Singapore
In terms of expected costs for living in Singapore, budgets can range from below $2000 to well over $5000USD/month. The biggest factor will be your housing situation, followed by the food and beverage choices you make. Alcohol in Singapore is not cheap and a weekly (or daily) tab on a night out can eat away at your budget in short notice! If you decide to cook and eat primarily at hawker centres, your budget will be significantly less than eating out at restaurants where the average meal may cost around $20-30USD.
Having children will dramatically increase your budget as education options are expensive. If you spend a month in the Lion City and keep track of your expenses with allowance for some fun, you can expect to spend around $1000-1500USD not including the cost of housing. With accommodation factored in, you can expect to spend roughly $2500-3000+USD/month. A monthly sample breakdown may look like this:
Accommodation: $1500SGD 

Workspace/Cafe: $400SGD

Commute: $100SGD 

Food: $1200SGD 

Leisure: $500SGD 
All in all, Singapore is a country worth visiting and spending time living in. It is easy to immerse yourself in the culture, connect with people, network, and maybe stay long term if you get hired or start a company. There is a reason why Singapore is consistently rated one of, if not the best countries in the world to live in.