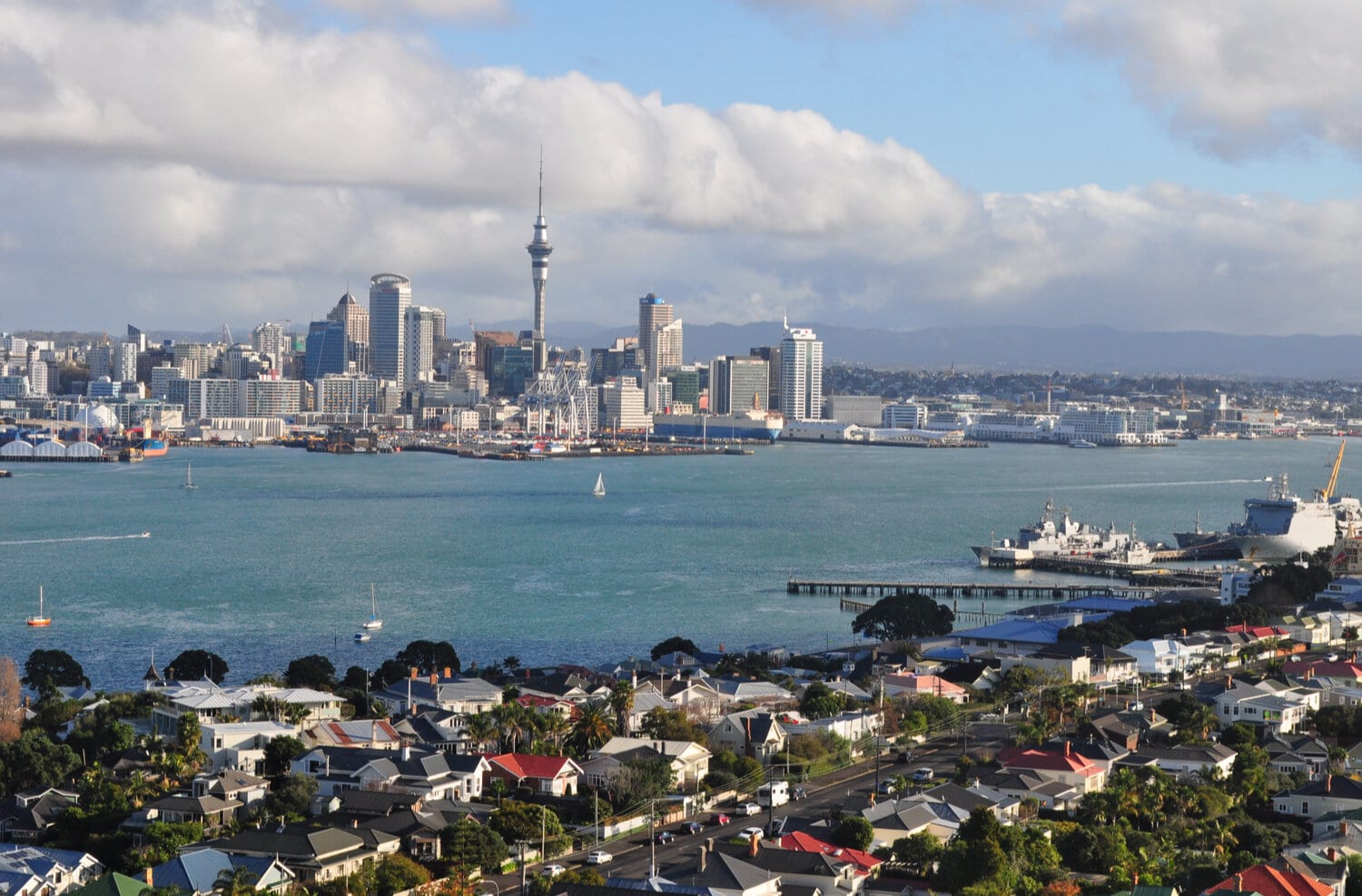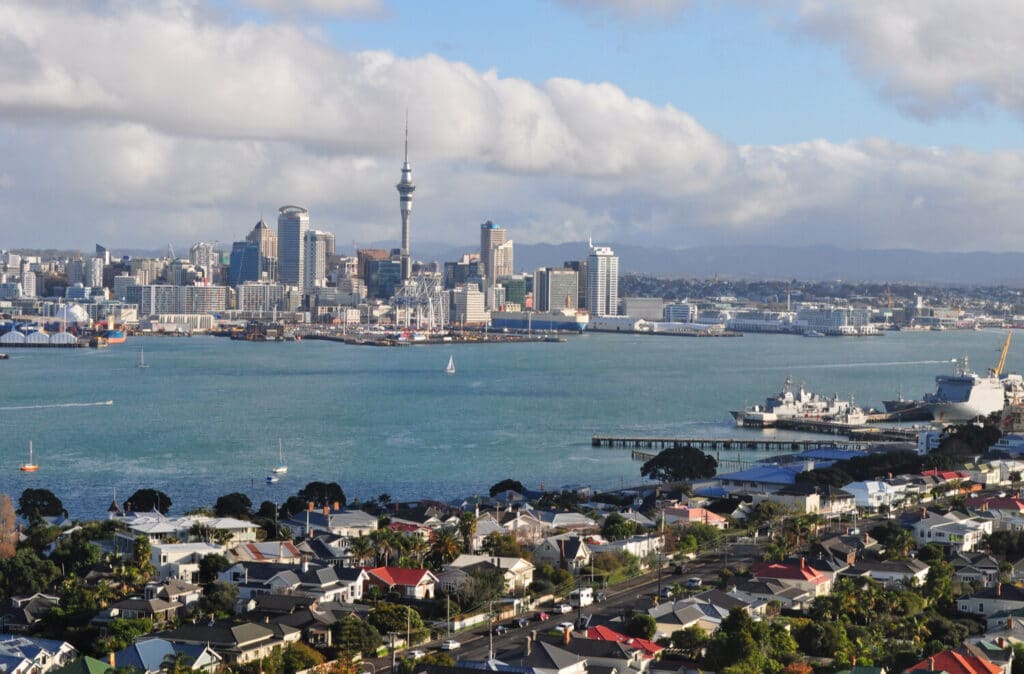 A Digital Nomad Guide to Auckland, New Zealand
The land of the long white cloud, rolling hills, vast landscapes & officially COVID-free. New Zealand sounds like an absolute dream country, and it is! Voted one of the unique places in the world, being a digital nomad in New Zealand is a dream for many.
New Zealand is made up of two islands, situated at the bottom of the world. So far at the bottom, that maps sometimes forget to include this tiny but jampacked country. The South Island is home to many of the country's natural wonders and the north island being more modernised and populated. Auckland is the biggest city in the country, with over 1 million permanent residents. Auckland is modern, diverse and multicultural. Whilst quite a narrow CBD area, greater Auckland expands extensively, across water harbours, mountain ranges, rainforests and even dormant volcanoes.
Getting set up as a Digital Nomad in Auckland will reward you with 21st century modern technologies, whilst rewarding you with a waterfront CBD, unique restaurants, plenty of outdoor activities and easy access to the entire two islands.  Nicknamed the 'City of Sails', the city is recorded as the warmest and sunniest in the country. Snowfall is rare, and the city enjoys warm summers and tepid winters.
Being almost surrounded by water, water activities are extremely popular in New Zealand. Auckland is well known for its love of sailing, as well as being only a short drive to the country's famous surf beaches. Within the city's boundaries, there are plenty of areas to participate in local sports, take in the culture, even climb volcanoes.
In recent years, New Zealand has become worldwide famous for its fantastic response to the natural disasters, terrorism acts & the COVID crisis. Upon living here, you will feel safe & protected by the government who always puts its own people first.
Nomad Friendly
Value for Money
Internet
Workspace
English
Food
Safety
Health
Transportation
Friendly
Quality of Living
Living in Auckland Overview
Digital Nomad Personal Experience in Auckland
I was born in New Zealand in the 90's. I grew up in the inner-city suburb of Grey Lynn, once for young families – now one of the hippest areas of the city. I spent 10 years growing up exploring the city, from the park at the bottom of my street with the flying fox, to heading to our holiday home ('The Bach') every summer. In winter, my parents would wake me up in the middle of the night, to take the short drive down to Mount Ruapehu, where we skied for weeks on end.
At 10 years old, my Dad got a job offer in Sydney, Australia. After 11 months of us exploring Australia in a caravan, Dad decided to take the job. We moved over in 2000, however, would spend all our holidays back at home. Every year, we would jump on a flight and spend 6 weeks or more at home. We always flew into Auckland, before heading to our Bach, or even down into the South Island to see our extended family.
Auckland is a bustling city with fantastic people. As I've grown older, I discover more and more about the city I'm lucky enough to keep being a tourist in. There's the year I caught the ferry alone to the North Shore and discovered the inner-city beaches. There's the year I stumbled through K Road, in and out of nightclubs – both straight and gay. There was the year I stayed with my cousin, just around the corner from where I grew up, and really saw how much the city had changed. I've walked through the fancy Viaduct restaurants and treated myself to lunch, I've camped 10 minutes from the city in a National Park, I've wandered the parks barefoot – breathing in the fresh air.
I've spent many months in and out of the city, with many different jobs. I love that this beautiful country is a part of me.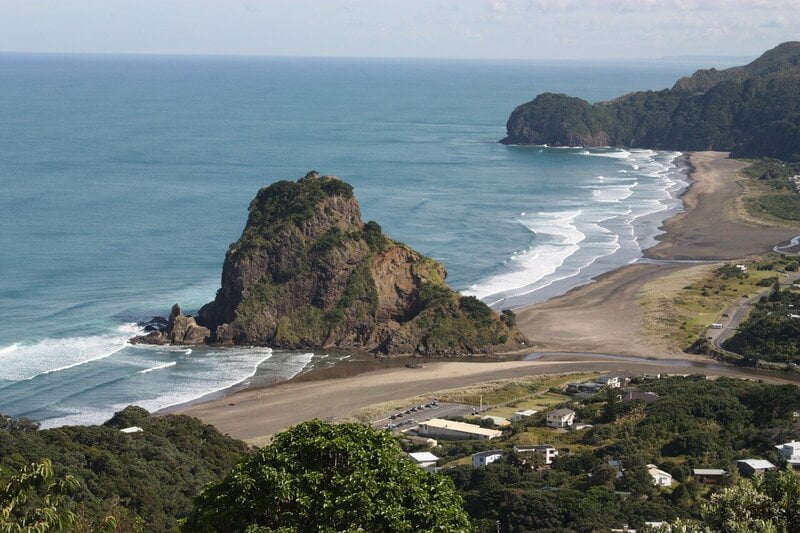 Work in Auckland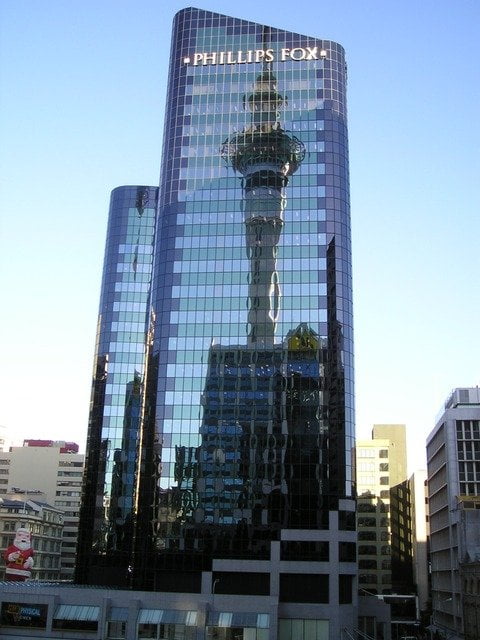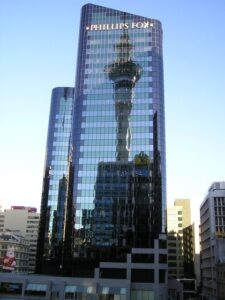 As Auckland is home to a relatively young population, the city has shifted significantly to remote working spaces. Unfortunately, New Zealand is not famous for its internet speeds, with an average of 14.1mbps – 27th in the world. However, unless you've lived in an area with significantly fast internet speeds – you may not even notice. The internet available is plenty fast for most online activities, and the installation of the national Fiber network will mean in the near future slow internet will be a thing of the past.
Coworking spaces are the most popular in Auckland. Most cafes and restaurants offer free-Wi-Fi, however due to the larger cost of living in New Zealand, staying there all day may not be financially responsible.
Best Places to Work in Auckland
BizDojo
The country's largest coworking space provider, BizDojo, has two locations in Auckland. There is one in the beachside Takapuna, and one in the cultural hotspot Ponsonby. BizDojo has dedicated 'Social Zones' – normally around the kitchen, where they provide a free professional coffee machine. When you need to get back to work, you can choose from their extensive seating options – even beanbags – whilst checking out the view. There are membership options, or day passes. For more information, check out: https://www.bizdojo.com/
GridAKL
GridAKL is located right in the boujee and expensive Viaduct area. Boasting not only meeting spaces and a concierge, GridAKL also has an onsite café, bar & various break out spaces. GridAKL is located near some of the best restaurants in the city, and close enough to the harbour. You can make your commute a daily ferry and enjoy the Auckland views from the water.  Pricing is dependent on your individual needs, so for more information, get in contact with Grid directly via their website here: https://gridakl.com/
ServCorp
The most professional out of our list, ServCorp is located in the PWC tower, right up on level 26. It is smack-bang in the middle of the CBD, and the building hosts many other high ballers – including financial and government houses. Membership here includes a top-end desk with ergonomic chair, a video phone, plus free non-alcoholic beverages. Onsite, you benefit from a dedicated receptionist, regular happy hours, bilingual secretaries, floor and community managers. Packages start at $299 a month with many add-ons available. Check them out via their website here – https://www.servcorp.co.nz/
Thinkspace
Thinkspace has specifically designed their coworking space for the young creative. With four locations across the city, there is really a Thinkspace for everyone. It is open plan, warehouse style with modern décor, including a digital iPad sign in. Thinkspace is one of the only coworking spaces in the city with a full kitchen onsite, saving you money on lunch bills. There are two membership options – from a daily rate, to a monthly membership. To find out more information, check out their website here: https://www.thinkspace.nz/
Qb Studios
More on the quieter side of things, Qb prides itself on being independent and intimate. With smaller and focused spaces, most of them similar to a studio, Qb is great for smaller teams. Qb focuses their profits on featuring local New Zealand artists, and filling the walls with eye-pleasing works. Qb Studios have outdoor spaces, casual meeting booths, and 24/7 access. Enjoy the onsite café & bar or relax in the member's lounge. For more information, check out their website here: https://www.qbstudios.co.nz/
Best Places to Live in Auckland
Best Neighbourhoods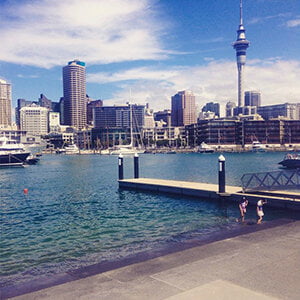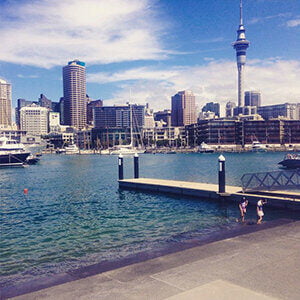 Greater Auckland is spread out, with suburbs right by the beach, or in the cultural centre. An important thing to consider is that Auckland is not public-transport friendly. Most residents own a car, and the main streets are congested all hours of the day.
It is important to consider your potential work commute when considering a neighbourhood in Auckland. Some roads can experience up to two hours of congested traffic. Not ideal when you're on your way to a meeting!
Grey Lynn
A bit bias, but my home neighbourhood has really exploded in terms of popularity. Mostly young people in the area, it's famous for its new quirky cafes and hipsters lining the streets. The famous Grey Lynn park is still there, with dogs, joggers, skaters & rugby players visiting, at all times of the day. Only 3km from the CBD, but still filled with older style villa homes, it's one of the more unique neighbourhoods of Auckland.
Ponsonby
Located right next to Grey Lynn, the Ponsonby area is home to boutique and antique stores, small bars & late-night hotspots. Ponsonby Central is the retail and business hub – selling both organic products as well as treating yourself to meals. Ponsonby is the vintage centre of the city, and you can find everything from old school clothing to random knick-knacks to fill your new home.
Takapuna Beach
The North Shore has, in general, an older demographic than the inner-city neighbourhoods. However, by basing yourself over in the North, you benefit from the beaches, a great Sunday market, and chilled out eateries. Takapuna Beach is the most popular suburb of the North Shore, however if you head closer to Davenport & Bayswater, you are rewarded with harbours and ferries into the city centre.
Kingsland
A die-hard sport fan? Kingsland is the place for you. Home to Eden Park, NZ's most iconic stadium, living in Kingsland gives you close access to rugby and cricket games all year around. Due to the popularity of sports in New Zealand, the bars and eateries nearby are extremely popular on game days. Kingsland is also serviced by the Western Train Line, which gets you into Auckland CBD in 10 minutes.
Mt Eden
Only 4km south from Auckland CBD, living in Mt Eden means you can walk or bike into the city centre very easily. Mt Eden is home to the dormant volcano of the same name – free to climb to anyone willing. Once at the top, you can see panoramic views of Auckland City. Mt Eden is also well known for its Asian eateries and dumpling specials every night of the week.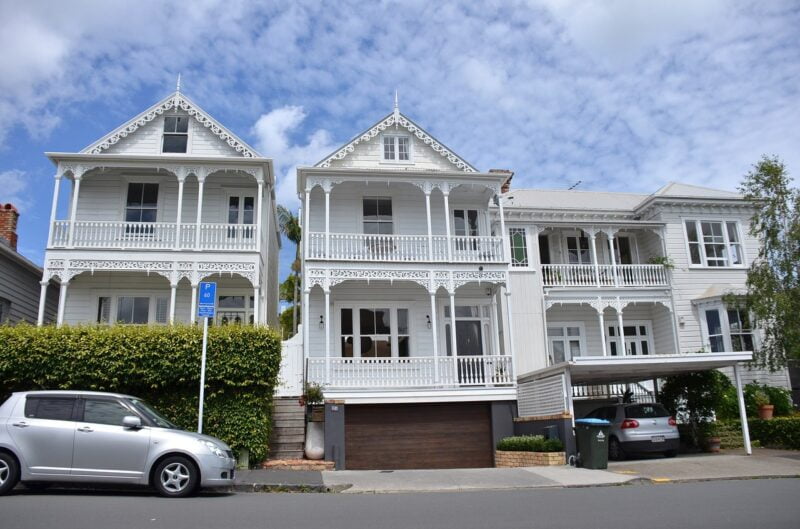 Find an Apartment in Auckland
Auckland and New Zealand's sheer popularity has driven apartment prices up throughout the years. The country is modern, and the housing market is regulated with flexible and fixed term contracts. Rent in New Zealand is calculated weekly, Auckland being the most expensive of all. Rent costs anywhere from $600 to $850 a week, depending on the size and the location.
Renting an apartment is pretty standard and familiar for most nomads coming here from first world countries. You can choose between a fixed-term tenancy contract, with fixed start and end dates, or a periodic tenancy which is more flexible. Usually, if you go with a periodic tenancy, you can terminate the contract with 21 days' notice, landlords with 90. Notice needs to be provided in writing.
To apply for an apartment with a tenancy agreement, be prepared with all the necessary paperwork and funds. Usually, an application will need to come with your photo identification, proof of residency, proof of employment, plus references. You will need to pay a bond deposit equivalent of 4 weeks rent, and usually one or two weeks rent in advance. Be aware there may also be extra administration fees applied by the real estate company.  To see apartments and all real estate companies at a glance, check out www.realestate.co.nz for a comprehensive website & listings.
Renting an apartment through an agency protects you against most breakdowns within the apartment – i.e. if your water boiler breaks. Your landlord should be responsible for replacing or fixing major issues within the home, however, general wear and tear is usually the responsibility of the tenant. Your water bill is normally incorporated into your weekly rent, however the tenants are responsible for gas, electricity and internet bills. Your landlord is responsible for providing a safe gas cylinder and the necessary piping, if your apartment has it.
In New Zealand, an apartment is called a 'flat'. It is very common to share apartments with others, who are your 'flatmates'. You can also look into shared houses, which are very common. Quite often, these can be rented privately through the owner, which can save you considerably on costs – however, put you more at risk for issues if they arise down the line. For a great site to find private rentals, check out www.trademe.co.nz
Cheap Places to Stay in Auckland
Auckland is more city than other nomad locations, so Co-Living spaces aren't very common here. If you're looking for low budget accommodations, the best bet is to find a hostel or use a holiday rental site like www.airbnb.co.nz; for some affordable places.
Some great hostels in the city centre include:
Fort Street Hostel
A city centre hostel or a glam hotel? Staying at the Fort Street Hostel gives you direct access to the city's buzzing centre, as well as being only a short walk from the transport hub Britomart, giving you train access to all of greater Auckland. There are multiple accommodation options, including 12 bed dorms or private rooms with ensuites. All rooms have access to the shared outdoor Jacuzzi, Sauna and Rooftop Kitchen. 
Haka Lodge Ponsonby
Ponsonby being a must-visit for your time in Auckland, it only makes sense to stay in the centre of it. Haka Lodge is in a vintage style building, very common architecture in Auckland. By being in a house, rather than a hostel, settling in here is easy with its full kitchen, backyard and reading nooks. Choose from multiple bed dorms or a private room and set up for a long term stay – very welcomed by the staff.
Hekerua Lodge Backpackers
Island living? Totally possible in Auckland. Hekerua Lodge is located on Waheike Island, only a 35-minute ferry ride to Auckland's CBD. Waheike Island is a tourist hotspot, populated with many wineries and a weekend destination for many Auckland residents. Escape the hustle and bustle of the city, fish for your dinner or lounge by the pool or beach all day.
Auckland Visa
New Zealand is part of the Commonwealth, so in most cases, you require a different type of visa to enter and work in the country. Note due to the COVID-19 Pandemic, unless you have proof you are an existing resident or citizen of New Zealand, visas will not be granted.
A tourist visa is available for most passports and allow you to land and travel around the two islands for 3 – 9 months. On a tourist visa, work within the country is forbidden. To be granted a tourist visa, you must be able to prove you have sufficient income for the length of your stay, plus an onward flight. The tourist visa is valid for two years from the approval date.  The visa can be used to travel to New Zealand an unlimited number of times, but each stay can only last a maximum of 3 consecutive months. During each 12-month period you can stay in New Zealand for a total of 6 months. This means you arrive in New Zealand for 3 months, and then you must leave again. You must not exceed 6 months travelling in a 12-month period.
A visa waiver program is available to a select few countries around the world. On this visa you can stay for 3 months consecutively, or up to 6 if you are from the UK. This visa allows both tourism and business activities.
A working holiday visa is available to another group of select countries and is available for ages 18-30. It allows you to stay up to 12 months, or 23 if you're from the UK or Canada. You can work or study under this visa, and if you choose to move into horticultural industries, there are options to extend it.
A business visa is available for 3 months at a time and allows you to work in New Zealand. To obtain a business visa, you must have proof of your funds for the length of stay and proof of an onward journey.
If you have skills that are determined as 'Essential' by the New Zealand authorities, you can apply for essential work visas and even a residence visa. Finally, you can apply for an Investor or Entrepreneur visa if you wish to open a business in New Zealand.
For up-to-date information on what works best for you and your passport, check the NZ official immigration tracker here: https://www.immigration.govt.nz/new-zealand-visas/
Culture and Food in Auckland
New Zealand's original native people are the 'Maori's', with a huge range of traditional cultures and celebrations carried on into 2021. The colonisation of Europeans is still very apparent when walking around the city centre, however you are still able to find many traditional cultural sites if you look in the right places. The Maori culture is very prevalent in the names of streets, suburbs and natural places of Auckland.
Maori culture is very present in wood and jade stone carvings, dotted around historical buildings and meeting houses. Attend a performance at the Auckland Museum, seeing the world-famous Haka war dance. After the show, enter the museum and marvel at the historical artefacts of this fantastic culture, including a huge waka canoe, carved from a giant totara tree.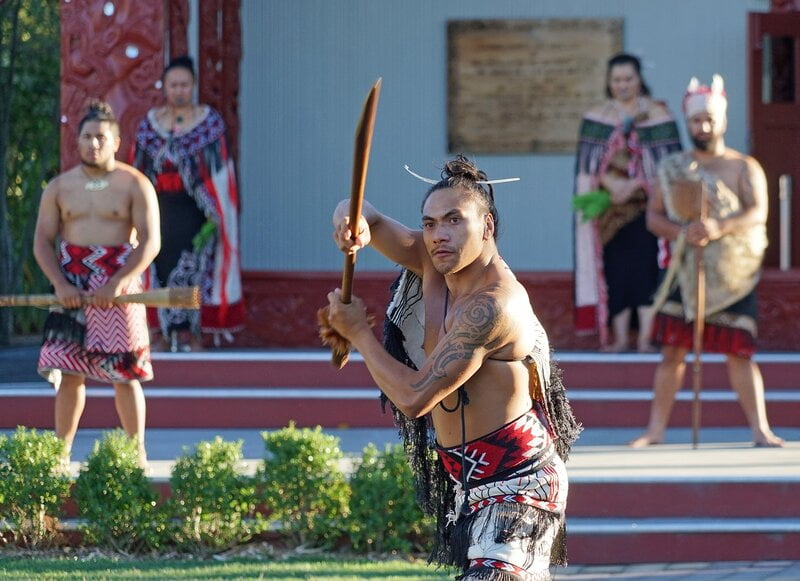 Alongside the Maori traditional culture, Auckland has many western and European traditions. New Zealand fought in both world wars, the veterans of these being referred to as the ANZACS. Around the city, you can see many memorial statues, as well as dedicated sections in the Auckland Museum and the Martime Museum. There are two national days of remembrance for the ANZACS – being Waitangi Day and Anzac Day, where traditions are followed and the fallen are remembered.
Throughout the year, you can visit many places in Auckland who honour the traditional cultural history of the Maori people. Live theatre shows and thanks to Lord of the Rings, a bustling and upcoming movie scene. The music in New Zealand is unique, with not only traditional performances, but artists like Crowded House and Fat Freddy's Drop, who do frequent tours of the country.
The cuisine in New Zealand is more European than traditional. A country being surrounded by water, Seafood is extremely common – the north island being more famous for their mussels and oysters, the south for more crayfish. As it's all farmed locally, expect it prepared in many different ways from fresh on the plate to deep fried from the local fish and chip store.
Alongside seafood, Lamb is the most popular red meat. Find it being cooked on BBQ's with sausages, meat patties and steak. Depending on the time of the year, you may find the meat served hearty style with vegetables and potatoes, or in the warmer months, alongside a fresh salad. Many Aucklanders in summer use their BBQ's after a day at the beach. If you don't have a private one, the government provides many free BBQ's around hotspot summer locations. Despite the crowds, just a quick chat to a local can find your spot in line and you'll be able to cook whatever you like.
As you finish your mains, enjoy New Zealand wine and cheese, maybe a traditional meringue-based cake, called a Pavlova. Maybe you've even picked up some of the country's favourite ice-cream, a honeycomb vanilla called 'Hokey-Pokey', or you have just chosen some 'pick-n-mix' lollies from the corner shop, called a 'Dairy'. New Zealand has a sweet tooth, and with two huge chocolate factories on the islands, you'd be silly to miss trying their chocolate variants!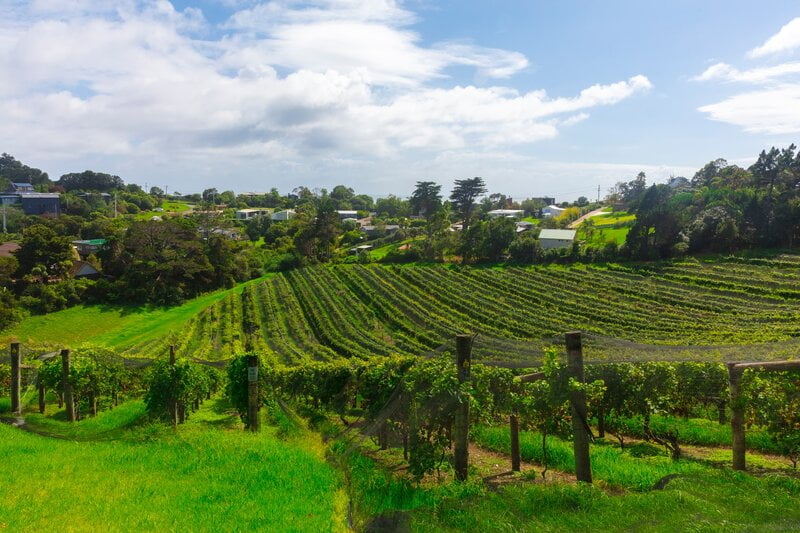 Auckland Nightlife
Auckland is a bustling city that loves to socialise! Nightlife is rich and diverse, with many ways to enjoy it.
New Zealand's national drinking age is 18. It is strongly stuck to, and if you look on the young side, be prepared to provide ID when entering restricted venues or buying alcohol. In New Zealand, your only accepted Photo ID is your passport or a residence card. Do not bring out your Driver's License from home, it will be rejected at the door!
Nightlife in Auckland is mostly centralised around the CBD area, making it very easy to hop between some of the popular areas. Having one of the best harbours in the country, the harbourside Viaduct Harbour is usually the place to go first! Many of the bars here have fantastic views of the city and the Sailing boats. You will find many themed bars here, such as Irish bars, Sports Bars, Asian-infused, or Tropical Theme. It is a great place for a dinner with friends.
If you're looking for more niche, hole-in-the-wall spots, check out Ponsonby. Full of young professionals, expect trendy outfits and trendier menus. Cocktails are common on the main strip of Ponsonby Central, however you can still find dance clubs and live music venues. Most places have a dress code, however, in most cases, jeans are normally fine.
If you're more eccentric, K Road is the place for you. Karangahape Road, near Ponsonby, is home of DJ nights and hip-hop concerts. The majority of the city's Gay Clubs are located here, which have themed nights and even drag shows you can attend.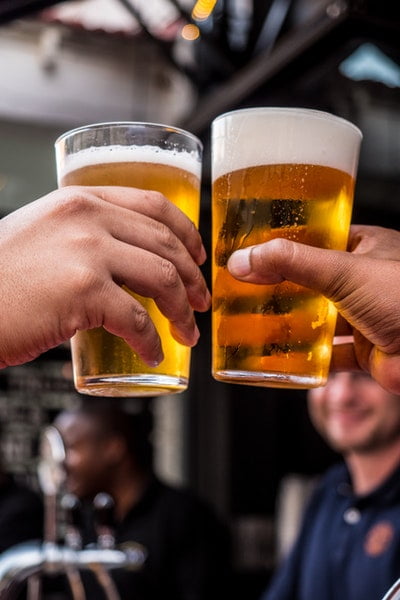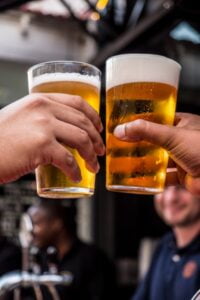 Finally, if you're looking for something to fit everyone's tastes, many of the bars in Auckland CBD and Britomart areas appeal. You can find many micro-breweries here, casual themed restaurants, even a niche Country Club to enjoy a cocktail. Many pop-up events centre around the CBD area, so depending on the time of year, so if you're lucky, you may be able to spot a free event in Silo Park or the famous Night Markets.
A typical night out in Auckland starts as dinner with friends at around 7-8pm. Expect to enjoy drinks and food together for around 2-3 hours, before heading to another location. Live music is common in most places, and despite a venue not being for 'dancing', if there's a band on, expect a dance floor. If you're wanting to go a little dirtier and dance all night long, most clubs close at around 4am.
Most cover charges are only implemented in clubs. If you attend a local bar or restaurant, expect to pay for your bill or drinks upfront. A cover charge for clubs is normally around $25. Dress code varies between locations, but as a standard – closed in shoes for both parties, and collared shirts for men. In Summer, males will be expected to change into Jeans to attend most venues.  
Things to do in Auckland
Auckland is the most populated city in New Zealand, so there are many things for you to do. One of New Zealand's main income is tourism, so finding activities to fit all budgets are as simple as a stroll in your (new) backyard.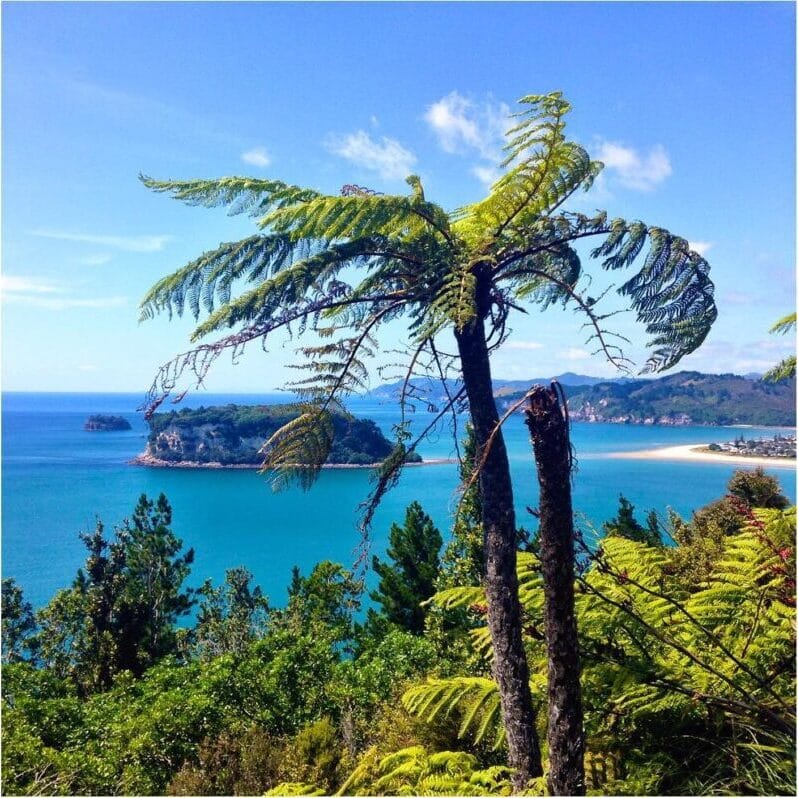 Auckland has a moderate climate, with plenty of wide-open spaces and water activities. Some free activities you can do around the city include: 
Climb a Volcano

Yep, the mountains with magma. New Zealand has almost 100 volcanoes dotted around the islands, and a massive 48 of them lie in the Auckland region. Luckily, they are dormant and full of walking paths, fantastic for a weekend activity. The most popular one in Auckland city is Mt Eden, only 4km south of Auckland's CBD. Only a 300 metre walk to the top, climbing up should only take you 10 minutes. Once you hit the peak, you are blessed with 360-degree views of Auckland City, and can look over the 50m bowl shaped crater in the centre.

Swim in the Ocean

Auckland is blessed with many city beaches, and only a short drive from the surf beaches on the coast. Within the city boundaries, you can find beaches like Takapuna, Devonport and Mission Bay. Auckland's summer lasts November – January, hitting average temperatures of 24 degrees, perfect for a refreshing dip. If you're feeling adventurous, head to the east or west coast for the famous surf beaches of New Zealand. 

Cycle the Pink Path

Bright and through Auckland's CBD area, is the Māori Te Ara I Whiti, or the 'Pink Path'.

Connecting Upper Queen Street to Quay Street, the shared-use path is just over 1km in length and gives you access to the city beaches mentioned earlier. On average, the path is visited by 750 residents and tourists each year.

Check out some Artwork

Auckland is a thriving cultural mecca, and you can access most of the country's  amazing artworks for free. Take a walk through the Wallace Art Centre to see everchanging contemporary art exhibitions, or pay a visit to the Auckland Gallery, to see some of the country's best artists.

Auckland Museum

Auckland Museum costs $25 for a ticket, but if you have proof of an address in Auckland, you can enter for free! The museum has plenty of artefacts from New Zealand's rich history, Maori cultural items, and interactive exhibitions. One of the most famous is the 'shaky' volcano exhibition, where you can experience what an exploding volcano under your feet feels like in real-time.

Watch a Movie

In Summer, Auckland council sets up a communal movie theatre, in the middle of the waterside Viaduct. Projected onto a large silo, get there early to secure a seat. You can bring snacks from home or wander the food and drink stalls dotted around the screen.

Have a bit more of a budget? Here's some mid-range activities you can do in Auckland city. 

Visit Waiheke Island

Waiheke Island is the most popular island on the Hauraki Golf, only a short 40-minute ride from Auckland CBD. It has permanent residents on the island, as well as many holiday homes and hotels for a long stay. The island has many vineyards and is popular for a day or weekend of wine tasting. Enjoy the beaches and sip some of the country's best vinos – Sauvignon Blanc or a Pinot Noir, being the tipple of choice.

Try Maori traditional food

Giapo, a restaurant near Auckland's transport centre Britomart, is a modern ice-cream parlour. It's taken Auckland CBD by storm, by being innovative and creative with its creamy delights. On the menu is the authentic Paraoa Para maori dessert – a fried bread served with ice cream. At only $12 it's a cheap experience and a nice treat all in one!

Visit Auckland SkyTower

Surprisingly a cheap activity in Auckland CBD, you can visit the top of the SkyTower for a low price of $32. Auckland's SkyTower is a 328m tall telecommunications tower, one of the tallest in the skyline and rated 27th tallest in the world. Ticket prices give you access to the viewing decks, plus the two restaurants. If you're feeling brave, you can upgrade your ticket to a SkyJump and bungee jump off the side. Not for the faint hearted!

Check out the Surf Beaches

On both sides of Auckland CBD have some of the country's most famous and popular surfing spots. Depending on which side you choose, you may get golden sand in the east or volcanic black sand in the west. Some of the great beaches to check out include – Piha, Rangiora, Whangamata, and Haiti. If you have a day to yourself, hire a car or arrange a tour to visit. Most trips out of the CBD take around 2 hours or more.

Visit Kelly Tarltons

One for the young and young-at-heart is Kelly Tarltons, a sea-life aquarium located near Okahu Beach, in the seaside suburb of Mission Bay. Ticket prices are around $32 for an adult and includes entry into the facility as well as all the exhibitions. One of the most popular is Scott's Hut, where you are transported into an ice wonderland similar to Antarctica. See some penguins and experience what life was like 100 years ago on the coldest place on earth.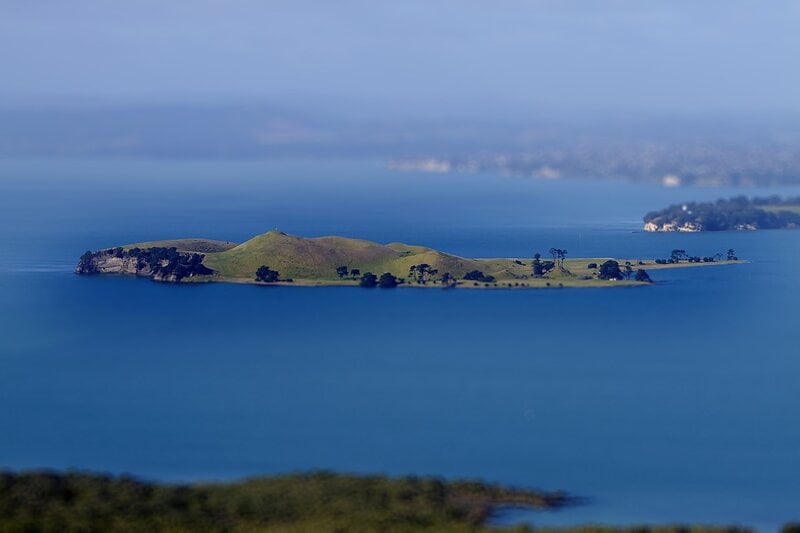 Want to splurge? Here's some activities for the high rollers.
New Zealand has a thriving craft beer scene. There are many craft breweries around the entire country, and even a national festival held in Auckland every year. For just under $200, visit 5 of Auckland's best breweries, tours, comfortable transportation & even a set lunch.  For more information, you can enquire and book here: https://bit.ly/3amxuUM
The city of sails is famous for, well, sails! The yacht harbour in Auckland CBD is dotted with white triangles to view and explore, or if you have the budget, take a tour with. Renting a yacht involves a hefty deposit and a sailing license, so if you don't have these, buying a tour is the next best thing. Usually, tours include 2-3 hours around Auckland harbour, as well as lunch and drinks included. The average price on a sailing tour is about $150 per person.
Best Time to Visit Auckland
New Zealand is based in the Southern Hemisphere, so backwards compared to the rest of the world! Summer falls between November – January, and winter is June – August. January is the hottest month in Auckland, with temperatures averaging 20 degrees Celsius. The coldest is July, where the average is 11 degrees.
It is one of the myths of New Zealand that in Auckland, it never stops raining. It does rain here compared to most of the country, however it is considered mild by world standards. Every month you can expect some rain – either 5 days average in Summer, or up to 30 days a month in Winter. In Winter, you can expect the most amount of rain at 60mm average a day.
Daylight hours are long in Summer – when the sun sets around 9pm, and you average 8 hours of sunlight a day. In winter, you can expect the sun to set around 5pm, for about 5 hours of daylight a day. If this isn't enough, head to the centre of the country like Hamilton, where the sun shines for almost 2000 hours a year.
Despite the colder temperatures in Winter and the famous snow fields down south, New Zealand experiences very little snowfall. Auckland, being the most major city, experiences the most air pollution. Thanks to the harbour, this is normally blown away quickly. However, during calm winter days you can normally see a layer of smog surrounding the skyline.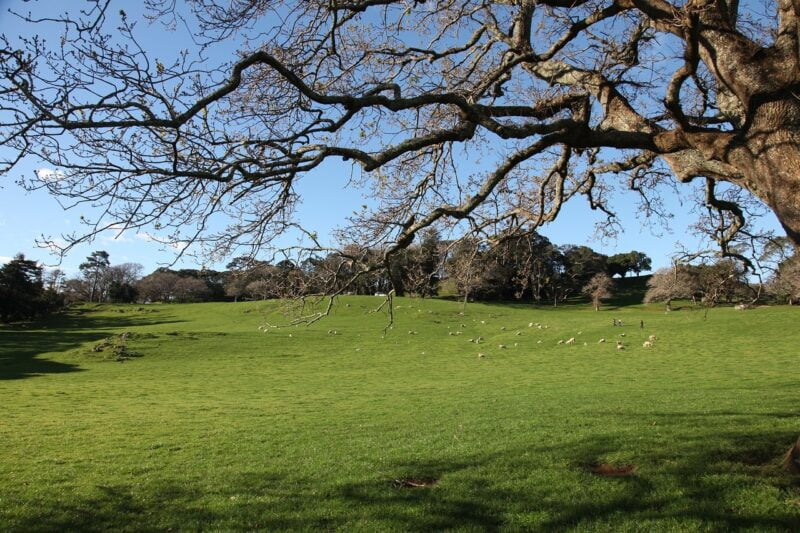 Auckland for Families
New Zealand is one of the safest countries in the world, coming only 6th in the world's rankings. Alongside it's love for outdoor living and plenty of scenic space, it makes it a great place to start and raise a family. 
Most of the activities are family-friendly and are cheap or free to do. In regard to schools, there are plenty of public and private to choose from. Daycare for ages up to 3 is available in centres for $440 a week. As children get older, schools range from $11k to $33k a year & if you choose to stay permanently, the University of Auckland is repeatedly voted number one in the country.
In general, West Auckland is considered the best area in the city to raise a child. Suburbs like Reumera, Parnell & St Lukes are safe and filled to the brim with libraries, park spaces and sports areas. The location of these suburbs is also close enough to the CBD, so your commute is halved.
If you feel like you'd like a bit more open spaces or a water's edge, the North Shore area is the place for you. The beaches of Takapuna and Milford are buzzing in summer, where you can swim the day away and get a fish and chip dinner. Normally adjacent to beaches are children's playgrounds, grassy areas, and seaside shops. There's plenty of space for everyone and is a cheap fun day out.
Living in Auckland
Auckland is the most popular city in the entire two islands. It expands across over 600km (234 miles) and has some of the best weather in the country. The city is densely populated with many different cultures, which shows in its arts, cuisine and culture. The population is mostly young people, with 60% being under the age of 45. 
Auckland has many parks, beaches and outdoor areas. It's home to most of the country's major events and it is the economic and financial centre, meaning there's lots of local jobs available. Auckland is home to many tourist activities, a fabulous art scene, plenty of restaurants and things to do. It has the country's biggest airport and accessing the remainder of New Zealand from Auckland is very easy.
Auckland Transportation
Despite Auckland being the most populated city in New Zealand, their public transport system needs some serious work. Somewhere along the way, engineers did not factor in an exploding population, so as a result, almost 93% of New Zealanders transport themselves by car.
The State Highway network connects the city together. The highways are the most efficient ways of travelling between suburbs, but due to the sheer amount of people driving – there's usually a lot of traffic! In Auckland CBD, you have only four train lines, which stop at midnight. The buses are a little more frequent, however the rides are long and they also don't run all night.  Despite the land transport being lacklustre, the water transport can almost make up for it – with major ferry lines allowing for scenic journeys.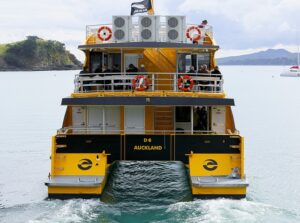 Whatever public transport mode you choose, you need to purchase an AT HOP card. You can buy the cards online or local newsagents and ticket booths. The cost of the card is $10, and you choose to top up anywhere from $5 to $500. Bus and train fares are anywhere between 50c and $12, depending on how many zones you travel. Ferry rides cost upwards of $5.
Tap your AT HOP card upon entering your transport mode and tap it when you leave. The amount for the trip will be calculated and displayed on screen for you. You can even put an automatic top-up on your card, so you don't need to keep track of your balance.
If you choose to not take public transport, most areas of Auckland are safe to walk in. You can also use UBER, which is common in the city. Always consider your commute before committing to a place, as it's one of the main frustrations of living in Auckland. 
Fitness and Health
New Zealand is a very active country, and Auckland is no exception. Due to the moderate climate and love of year-round sport, fitness is extremely important to most New Zealanders.
Auckland is set up for many free fitness activities, including walking, hiking, cycling and swimming. One of the best outdoor walks to do in the city is Cornwall Park. The round trip takes about two hours in total, and includes a climb up One Tree Hill, for an amazing view of Auckland city. As it's one of the most popular, be prepared for crowds – especially on weekends.
If you're looking for a walk with a bit more pizzaz, Auckland has many free outdoor gyms for a body-weight session midway through. Depending on where you choose to go, you can find an array of bars for dips and pull ups, machines to assist in crunches and lunges, and even basic cardio machines. There are almost 10 free gyms scattered across the city, so Google 'outdoor gym near me' and find the closest one to where you are staying. 
If you prefer to workout indoors, Les Mills gyms are the most popular in New Zealand. In Auckland alone it has 5 locations, with a range of classes and state of the art machines to use. Access can be a yearly contract or month to month pre-pay visits, starting at $26 a week. It's best to visit your local Les Mills to discuss your needs with a training professional and have them recommend what works best for your needs. You can contact Les Mills here: https://www.lesmills.co.nz/
If you prefer to join a local sports team, there's many opportunities to play some of New Zealand's favourite games – including Rugby, Football (Soccer), Netball and Cricket. After finding your neighbourhood home, join the local Facebook groups and enquire about clubs. Usually a joining fee is required, and you need to pay for your own uniform, but there are teams for all fitness levels!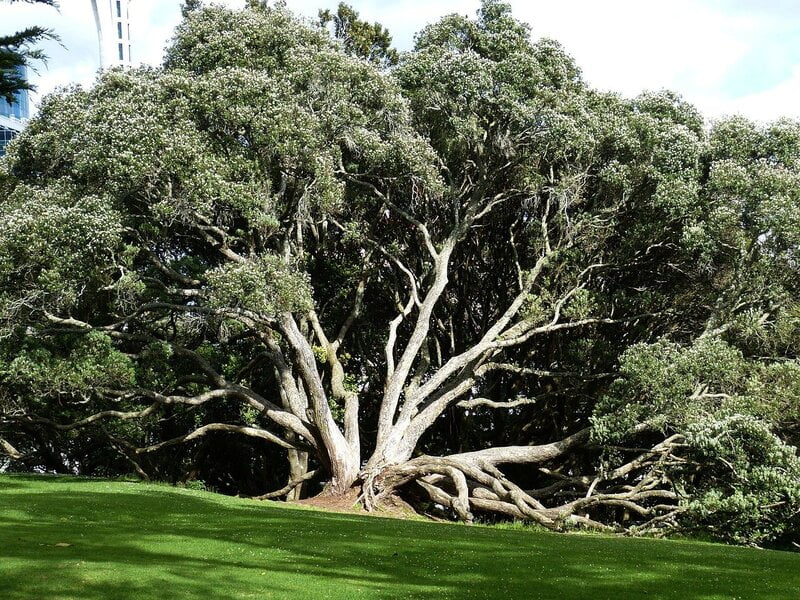 Auckland People
New Zealanders (also known as Kiwi's) are some of the friendliest, most helpful and down-to-earth people you will ever meet. As a mix of natives, Europeans, pacific island and Asian influencers, you've got a big mix of people ready to welcome you.
Currently, the country is made up of 16.5% native Maoris, 15% Asian, 8% pacific islanders, and the remainder of European descent. The Europeans are either New Zealand citizens or permanent residents.
Aucklanders (also known as 'JAFAs') are part of the wider Kiwi culture and share many of the same values. A common quality in all Kiwi's is their love for the outdoors. At all times of the year you will find them exploring, hiking, swimming, or playing sport. With so much natural wonder provided by the country, it's a silly idea not to see all of it!
One of the most common bonding experiences with other Kiwis is by attending or watching a Rugby game, the most popular sport in the country. The national team is called the All Blacks, and it is arguably one of the best teams in the world, winning many competitions. There are also smaller league games, where you can cheer on the Auckland Blues, the city's team.  If you know how to play a sport, it is highly recommended to join a local team, as it will make connections easier.
Within any public space, a Kiwi loves a chat. Expect friendly service and somewhat personal questions like 'How are you' and 'How is your day going?'. Kiwis are patient with foreigners and their language barriers. It is part of their nature to wait for you to reply as best you can before politely moving into the next phase of the conversation. If you are purchasing goods, they will move onto the business sides of things effortlessly.
Gatherings are very common in Kiwi culture, so as you make friends, expect to be invited to the bar, coffee shop or restaurant. If the weather is good, it may be a beach or park suggestion for a BBQ ('Barbie'). If you attend a private gathering, always bring your own alcohol or non-alcoholic drinks. The host may provide food to you, or they may ask you to bring chips or a dessert. It is best to ask when you receive the invitation.
If you attend a public space with a group, like a bar, drinks will flow. Some of the alcoholic drinks that Kiwi's enjoy are Beers and local Wines. In spirits, you can expect Gin and Tonics, Vodka Sodas or Rum & Cokes. Usually, you buy your own drinks at the bar and return to the group. As you become closer, you may engage in buying rounds of drinks for the group.
Auckland Insurance and Medical Care
New Zealand is a first world country, their health and medical facilities are some of the highest standards in the world. Getting access to a doctor is relatively easy and most working visas give you a hefty discount or even free public options. If you like, you can take out a private medical insurance cover, however most New Zealanders choose not to do this, as the public system is so good.
If you have a different form of visa (i.e. tourist) and get hurt in New Zealand, you can access most medical services with a cost. Costs are kept relatively low, with prices around $20 for a visit. However, in terms of medical insurance, it's best you obtain this from your own country or a nomad specific online provider, such as a policy from www.worldnomads.net   
If you get injured as a result of an accident, all treatment will be free. That covers any accident, not just road crashes, and even if the person who is injured caused the accident.
There are many emergency and non-emergency numbers for use. You can call 0800 611 116, 24/7 for free health advice from a registered nurse. For any emergency, you can dial 111 from any phone, even if you have no credit or haven't paid your phone bill.
Make sure you are fully covered by reading our full Digital Nomad Insurance guide.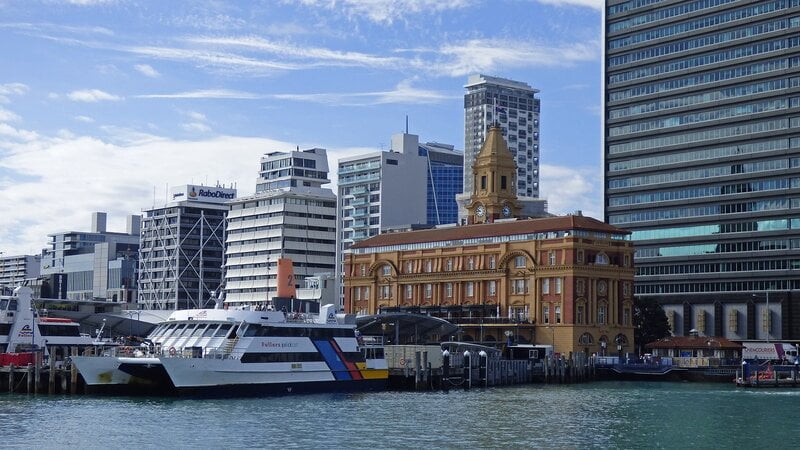 Jobs in Auckland
If you want to get a job in Auckland, the first thing is to ensure you have the right visa to do so. If you have arrived on a Tourist Visa, it is illegal to take any job in the country.
If you have the right visa, some easy jobs to find are in hospitality and tourism. These are the two biggest economic earners for New Zealand, so there are restaurants, bars, and tourist hotspots all around. If you have a great work history, can provide a CV and have English literacy skills, getting a job in this sector is quite easy. However, please be aware that most hospitality and tourism roles pay minimum wage in New Zealand, and tipping is not mandatory. You may find it a struggle depending on your lifestyle.
One of the other main fields to look into is horticulture and farm work. New Zealand has many sheep, trees, cow & animal farms, all needing help. These jobs can be done with almost next to no experience, and on occasions you can get accommodation alongside a small weekly salary.
Finally, if you're aiming to stay in New Zealand a long time, it may be good to look into the skill shortage list to help your visa opportunities. Within this list there is a huge range of Construction, Engineering, IT and Health roles. Majority of these positions pay extremely well, and employees can be rewarded with New Zealand residency if they undertake the positions.
For whichever path you choose, applying for a job is mostly online. Ensure your CV is up to date and follow all application instructions to stand out from the rest. The most common Job Search sites are: https://www.seek.co.nz/ and https://nz.indeed.com/. You can also find private ads through https://www.trademe.co.nz/
Check out our Digital Nomads Jobs Postings to find the best jobs available for Digital Nomads.
Nomad Friendly
Value for Money
Internet
Workspace
English
Food
Safety
Health
Transportation
Friendly
Quality of Living
Cost of Living Auckland
As of February 2021, the cost of living in Auckland is relatively high compared to the wages paid by the country. An average monthly salary after tax in Auckland is just under $5000 a month.
A one-bedroom apartment in the city is around $2000 a month, dropping down to $1500 the further out of the city you go. Your basic utilities, including internet and phone bills, should come to around $300.
Monthly transport passes cost around $215 and cover you for the buses and trains in Auckland CBD. If you choose to drive, buying a car is around $33k. Gasoline per litre is $2.11.
In regard to personal purchases, due to the large import costs required to transport goods to New Zealand, quite often you find items priced higher than other first world countries. High-range clothing costs around $100-$300 for a piece, and basic groceries about $50 for a week of food.
If you're popular and heading out to gatherings every chance you get, expect the costs of these to add up quickly. A meal at a mid-range restaurant for two cost around $120. Bottles of wine are about $15 and local beers about $20 for a 6 pack. Expect these to be priced higher if you purchase them in a bar or restaurant setting.
For some extras – a monthly fitness membership is just under $100 a month and hiring a private sport space can cost $20 – $50, depending on the sport in question and the day you hire. To see a movie in a cinema, expect to pay around $20 for a ticket. 
Yes, the expected cost of living in Auckland is significantly higher than you may be used to. However, with many of their activities being free and outdoors, you can keep expenses down by embracing what the country offers. You will also find lots of special deals mid-week for most paid activities, including 'Cheap Tuesday' for movies.